Lee slugs first Arizona Fall League homer
Top Astros prospect gets back on track with game-tying blast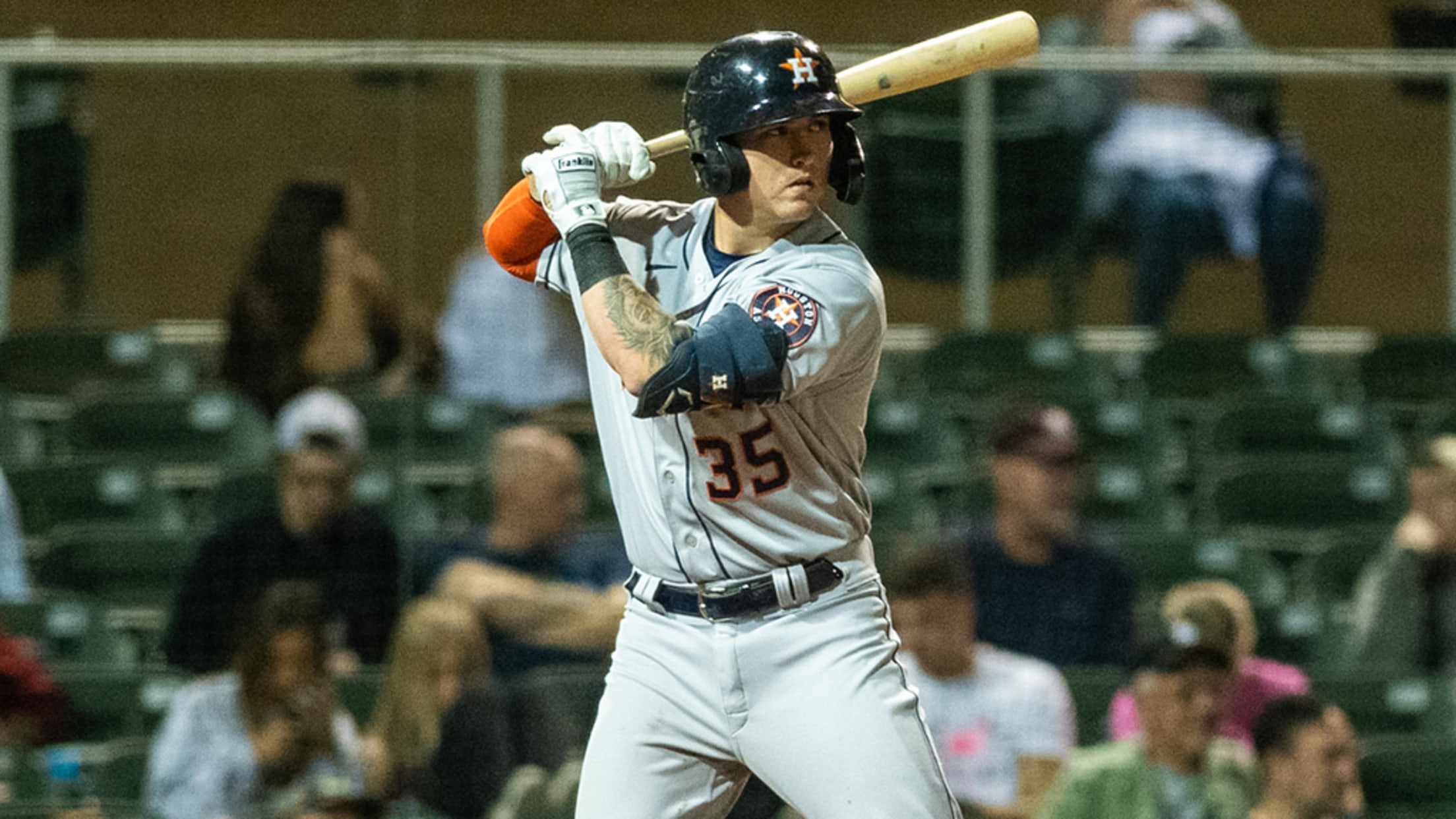 Glendale 3, Mesa 2 Sometimes all it takes is one swing. For Korey Lee, Wednesday's sixth-inning at-bat might have been the one. Mired in a 2-for-25 slump entering his third plate appearance of the afternoon, the top Astros prospect evened the score with a two-run homer. The clout was Lee's
Wells paves way for Surprise with 4 RBIs
Sixth-ranked Yankees prospect collects two doubles and a single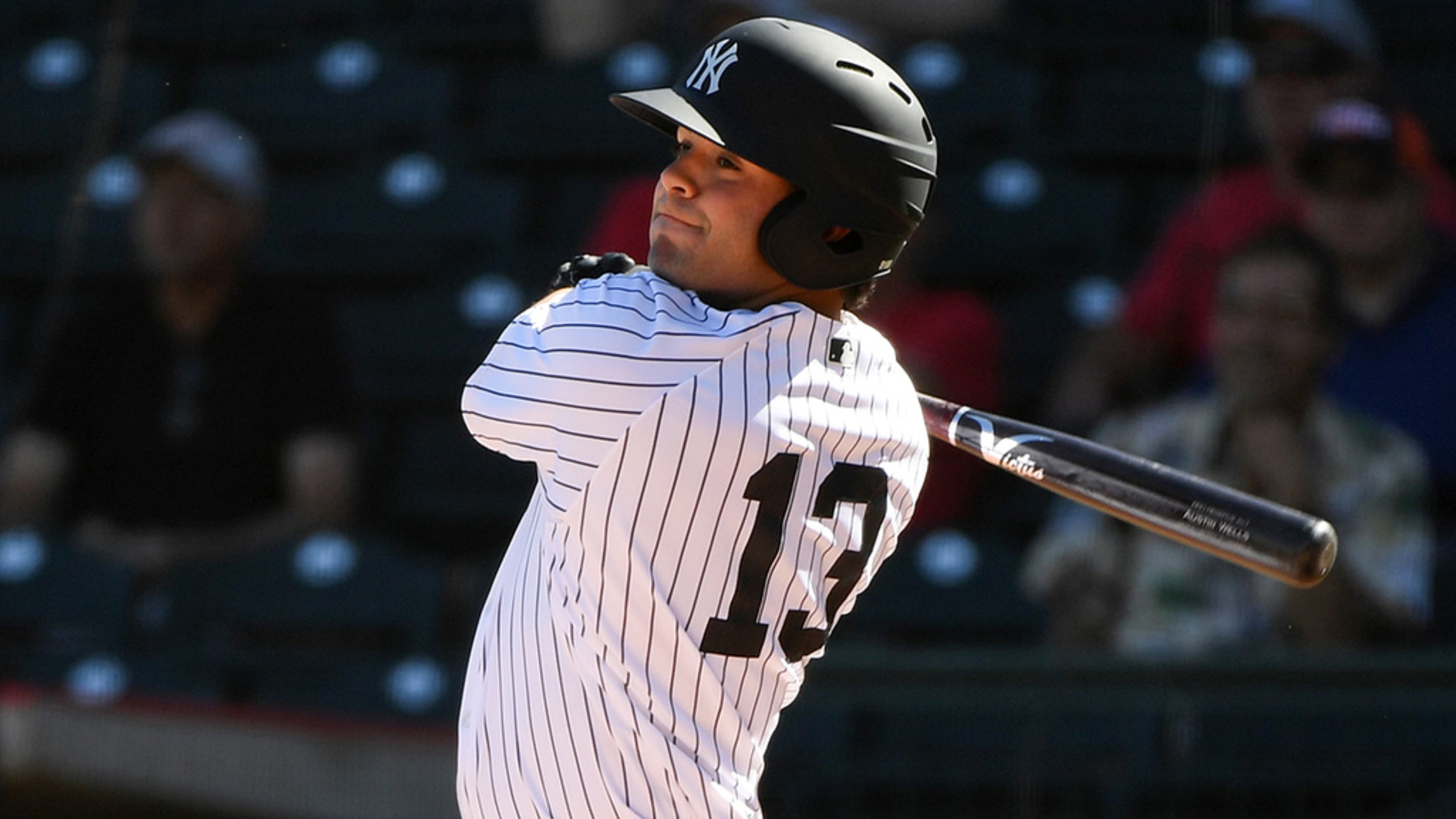 Surprise 9, Scottsdale 7 As a whirlwind debut season comes to a close for Austin Wells, he can be forgiven for wanting it to go on a little bit longer. The No. 6 Yankees prospect doubled twice, singled and drove in four runs to help the Saguaros rally from an
Vilade busts loose in perfect day at the plate
No. 5 Rockies prospect paces offense with three hits, four RBIs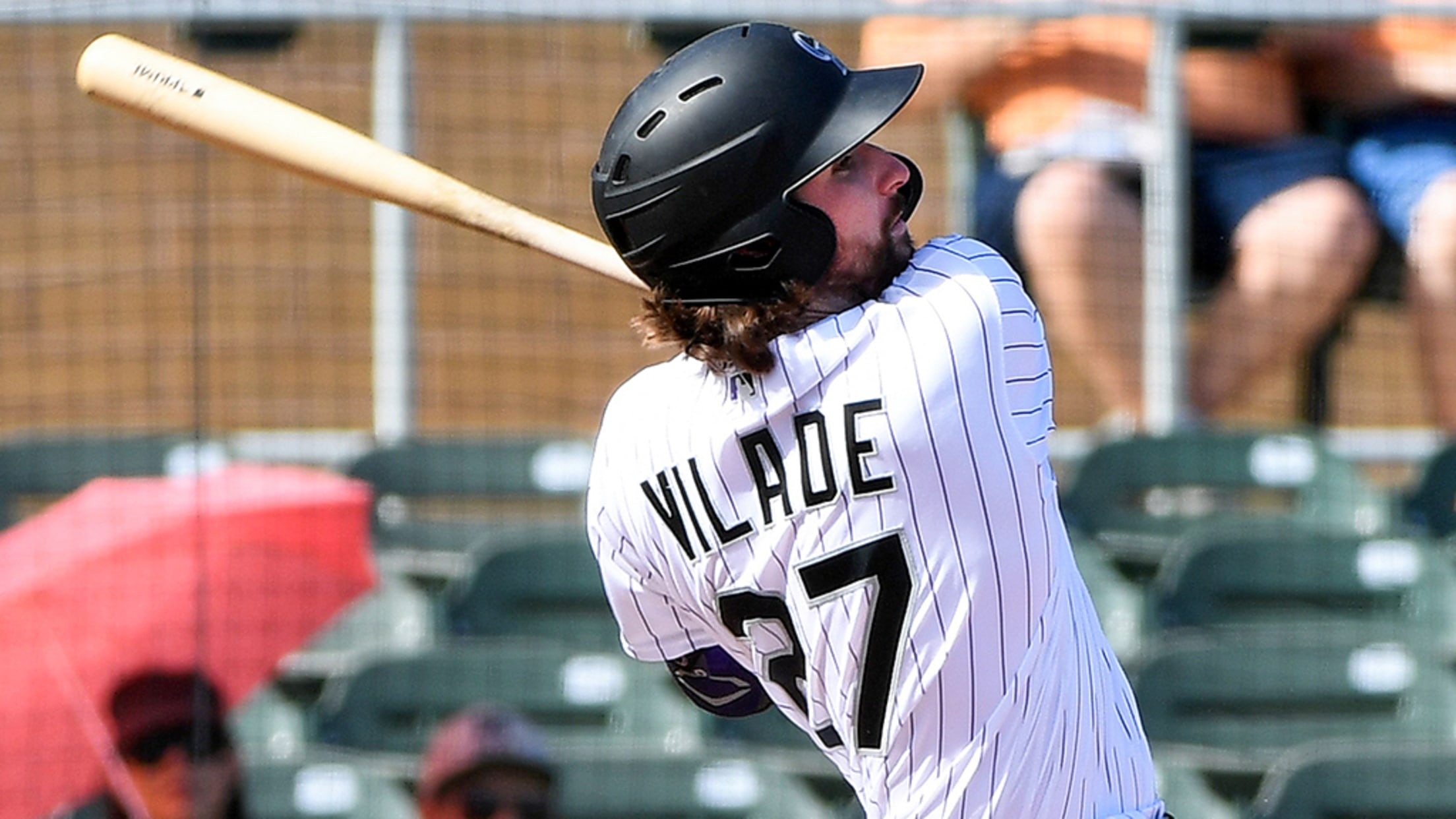 Salt River 12, Surprise 5 The final week of the AFL season offered Ryan Vilade an opportunity to clear away a 2-for-20 skid that had dropped his average and OPS down to .215 and .578 respectively. The No. 5 Rockies prospect took full advantage of that on Monday. Vilade reached
Red-hot Moreno keeps on hitting in AFL
Top Blue Jays prospect leads offense with three hits, three RBIs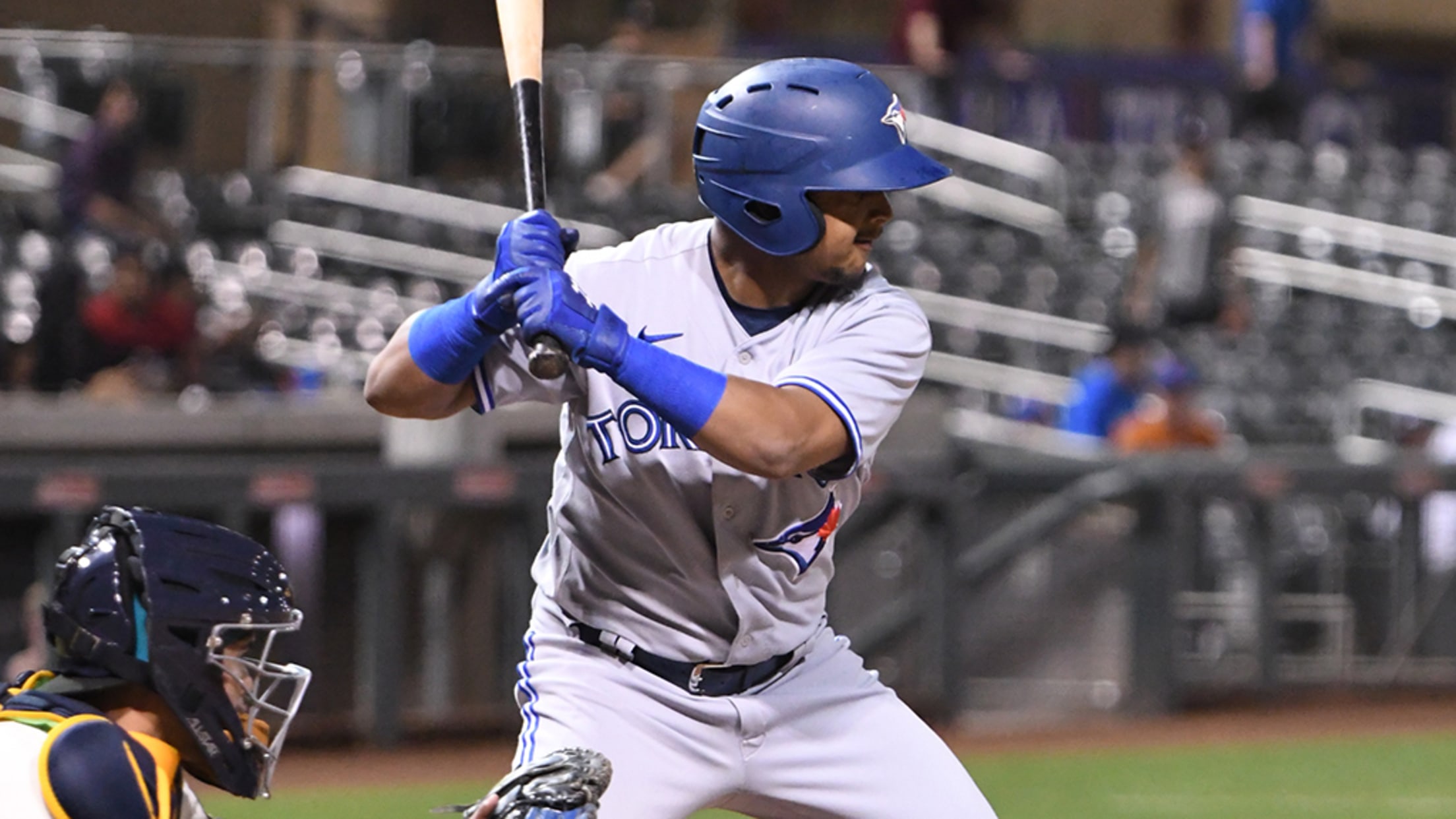 Mesa 15, Salt River 10 With each passing day, Gabriel Moreno backs up his status as MLB Pipeline's No. 32 overall prospect. The 21-year-old tallied three more hits and drove in three runs to pace Mesa's offensive onslaught on Thursday night. Toronto's top prospect helped his club jump out to
Hoese heats up with first two AFL homers
No. 13 Dodgers prospect breaks out with three-hit game for Dogs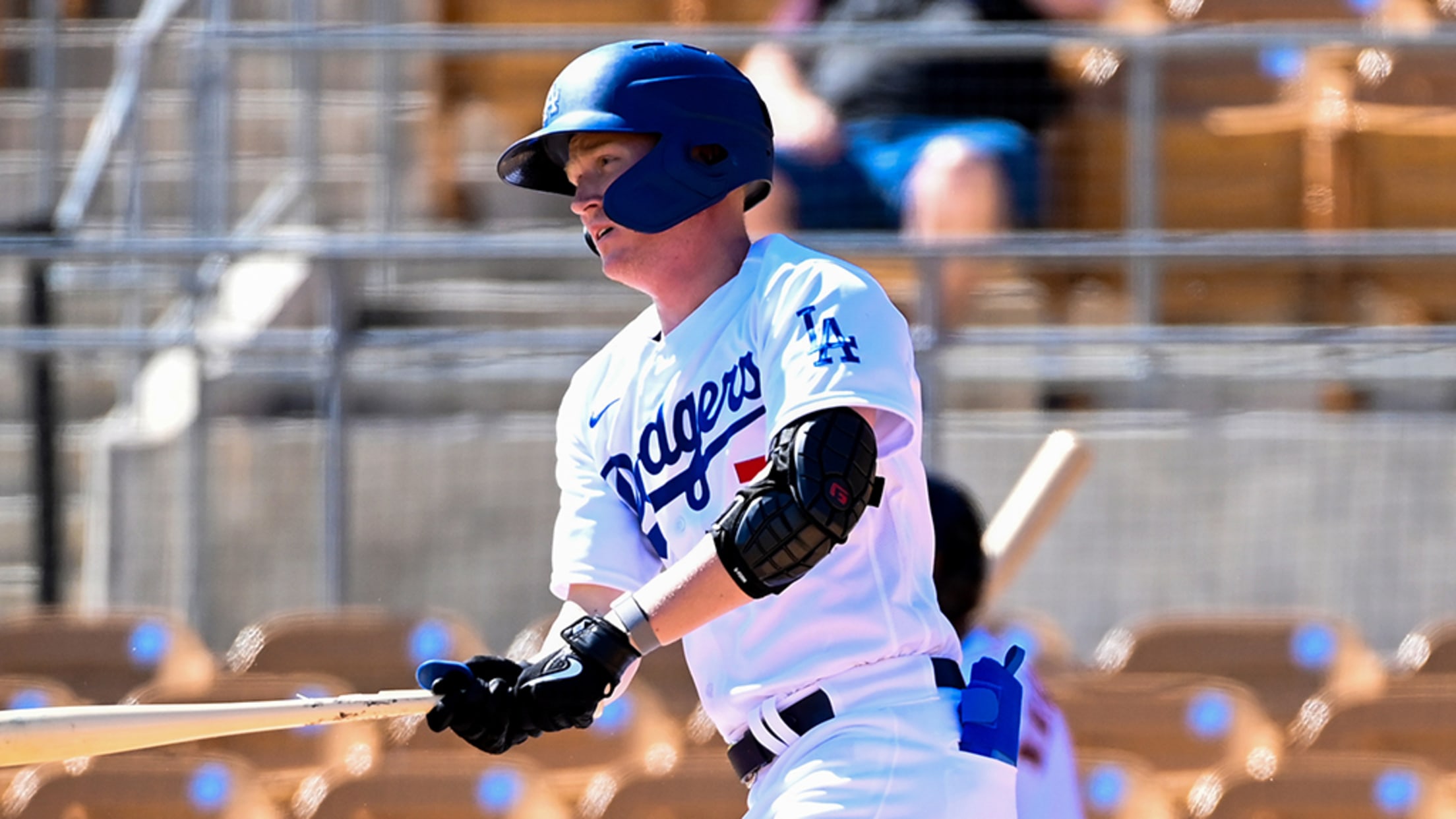 Glendale 9, Mesa 4 What has been an less-than-stellar AFL campaign took a turn for the better for Kody Hoese on Wednesday. The 13th-ranked Dodgers prospect slugged a pair of solo homers, his first two of the season, singled and scored three times to lead the Desert Dogs. Organization mate
Bleday lighting up the Arizona Fall League
No. 5 Marlins prospect collects five hits, drives in four runs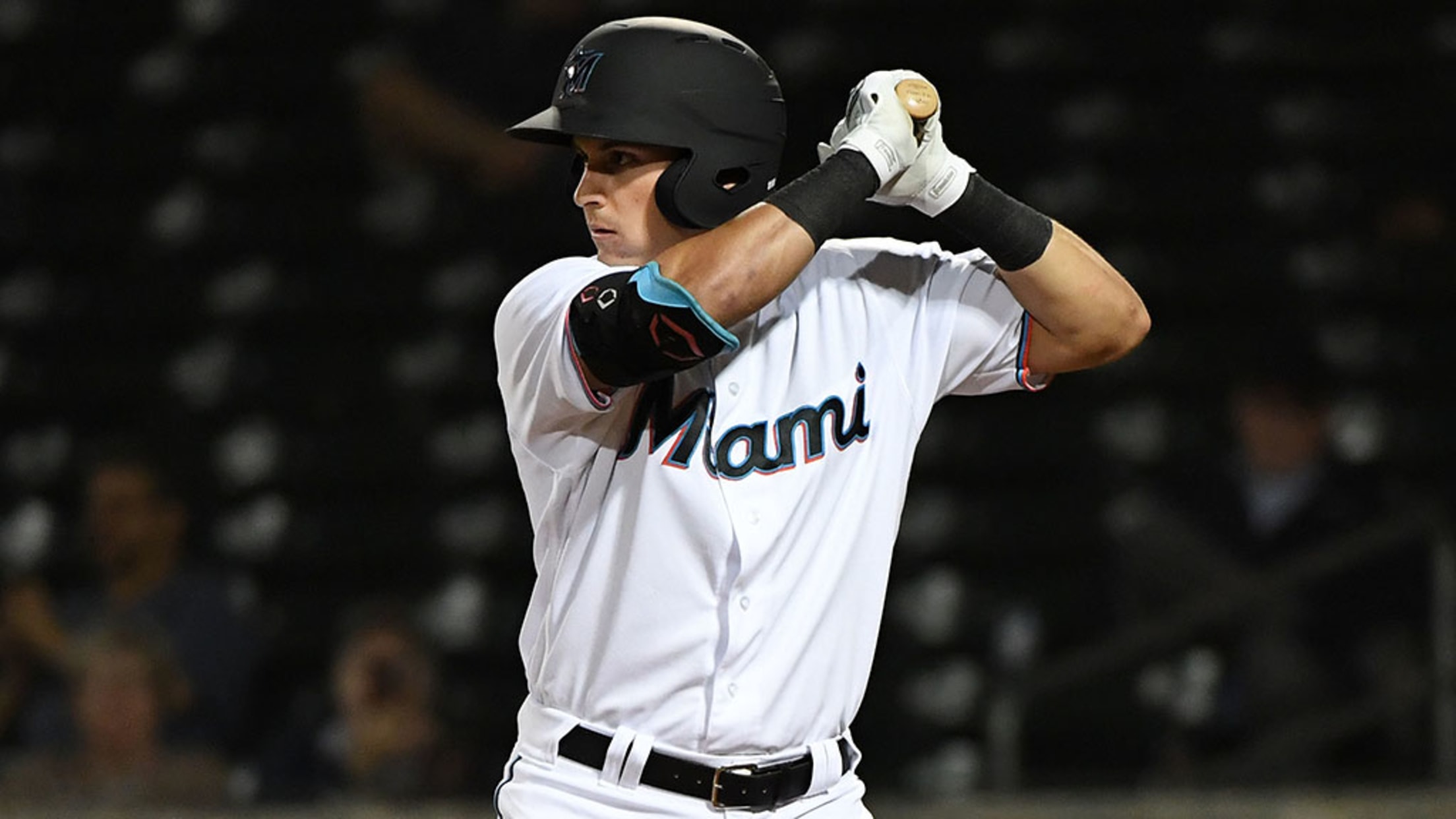 Peoria 15, Mesa 15 In a score more reminiscent of those found on the gridiron, the Javelinas and Solar Sox turned up the heat by combining for 30 runs and 28 hits on Monday afternoon. JJ Bleday led the charge with a homer and a double among his five hits
Miller, Gore face off in matchup of future aces
Dodgers, Padres hurlers begin NL West rivalry in the desert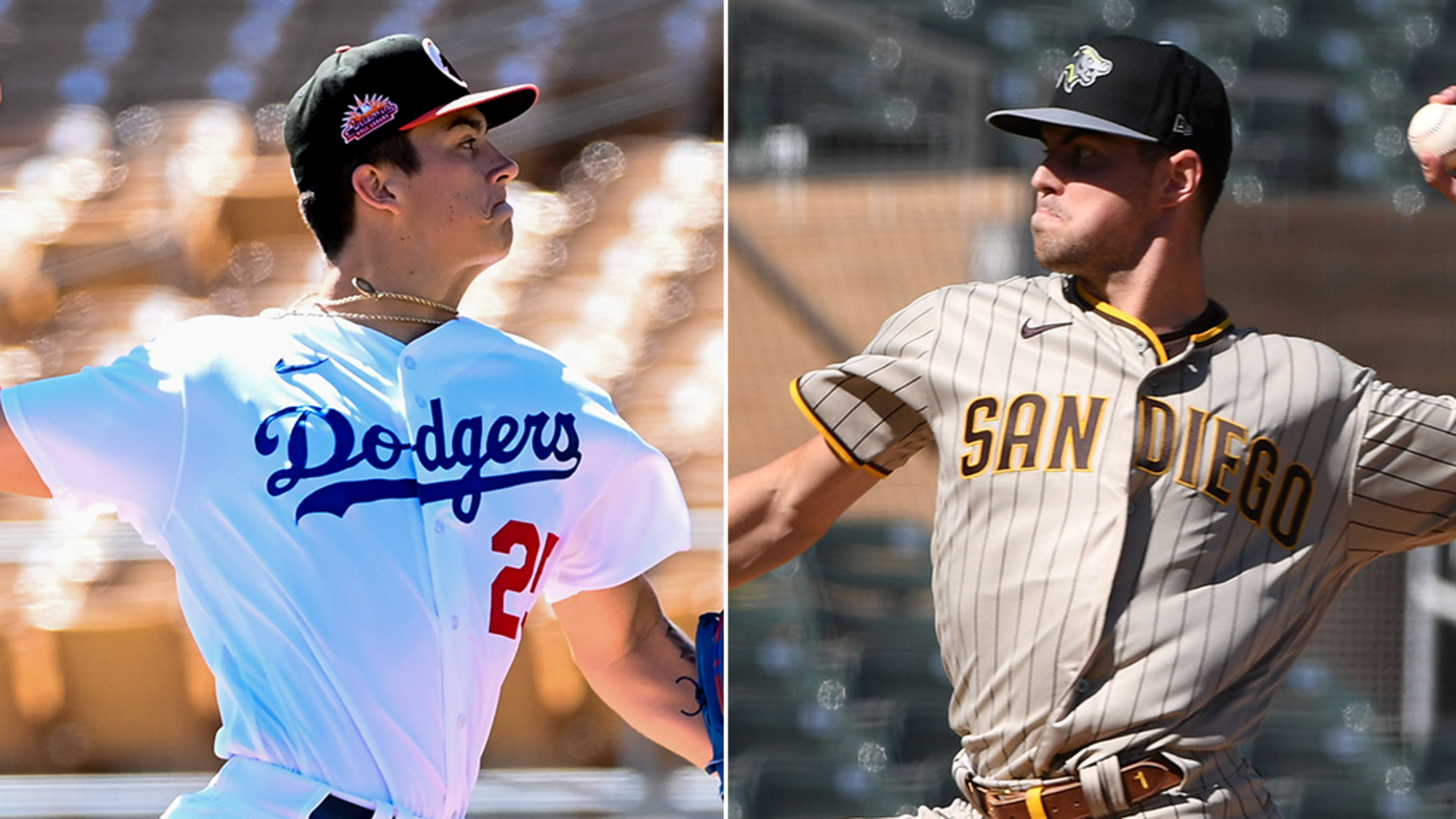 Peoria 7, Glendale 6 Thursday's action provided a glimpse into a burgeoning rivalry and what two NL West clubs hope is a preview of future aces. The Padres' MacKenzie Gore and the Dodgers' Bobby Miller squared off in Peoria, with Miller getting the upper hand, statistics-wise. Ranked 78th overall by
Gonzales, Stott spark offense for Javelinas
Pirates, Phillies prospects combine for eight hits, six RBIs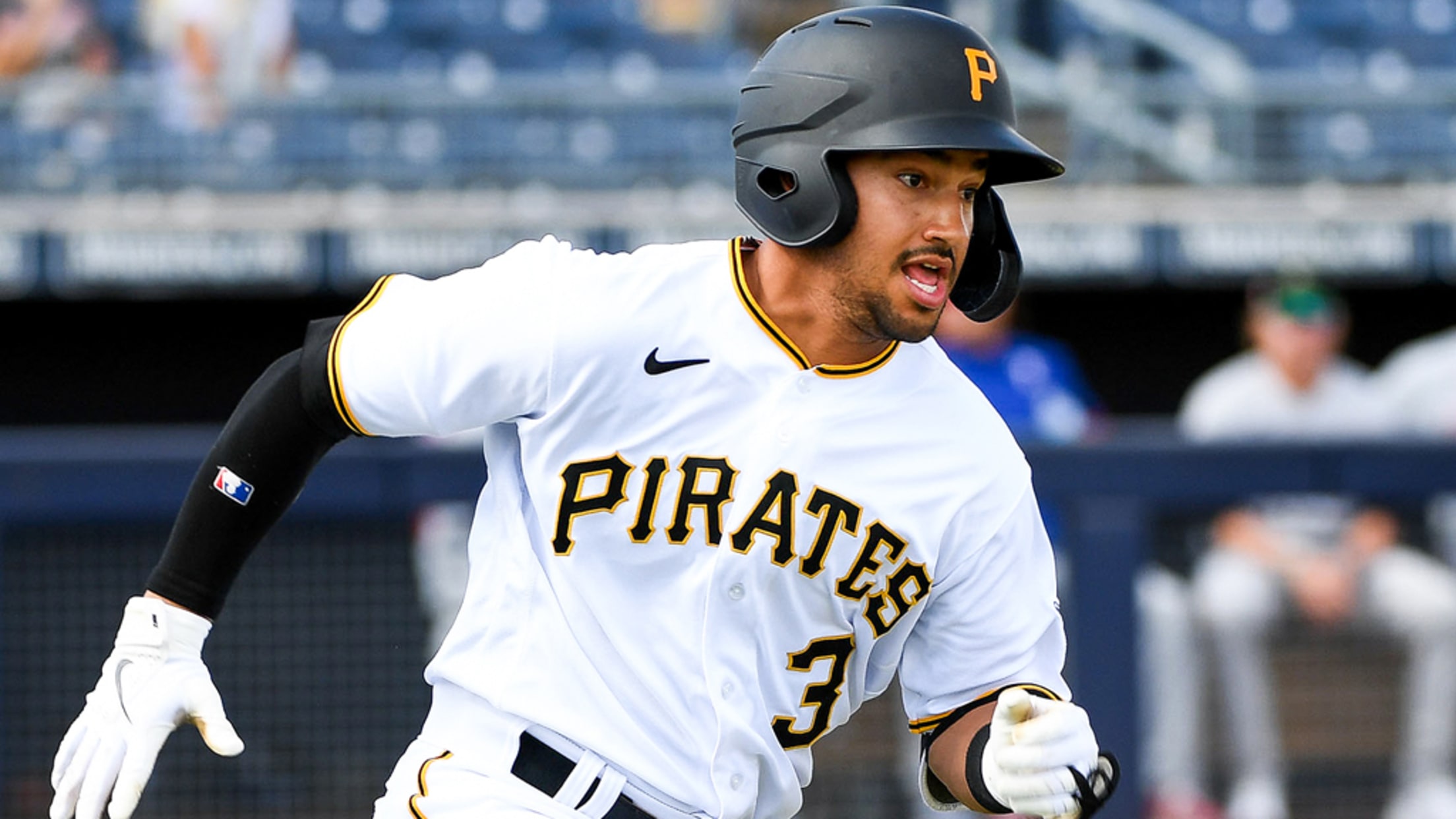 Peoria 15, Mesa 7 The Javelinas put together their most impressive offensive performance of the Fall League season in Tuesday's win over the Solar Sox. Led by Nick Gonzales (Pirates) and Bryson Stott (Phillies), who posted four hits apiece, Peoria racked up 17 knocks. Gonzales, MLB's No. 62 overall prospect,
Duran showcasing multiple tools at plate in AFL
No. 7 Rangers prospect collects third consecutive three-hit game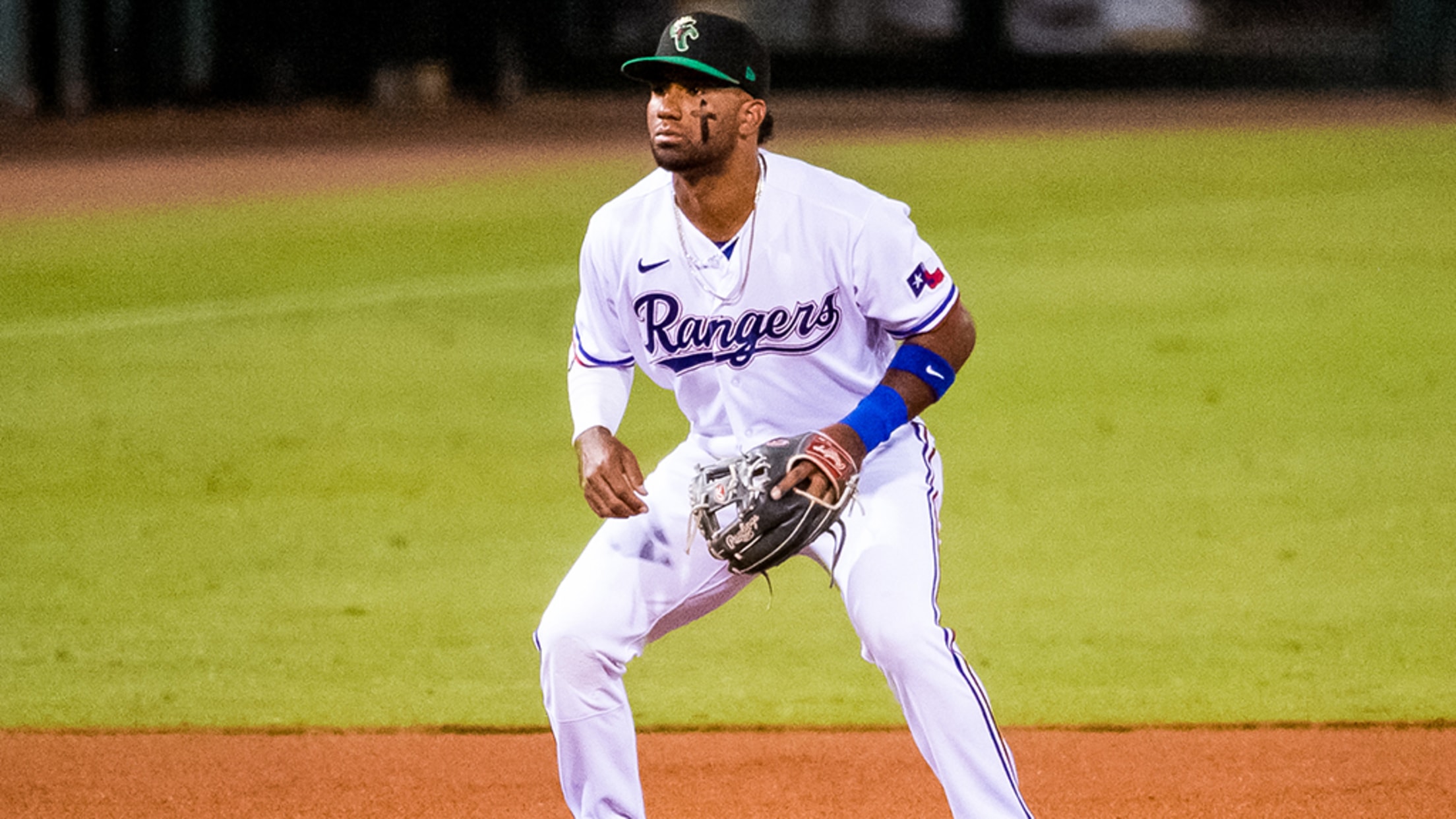 Surprise 16, Mesa 15 In what can only be described as an old-fashioned slugfest, Ezequiel Duran continued his scorching AFL campaign. The No. 7 Rangers prospect fell a homer shy of the cycle and drove in two runs while increasing his average to .478 in 23 Fall League at-bats. Hitting
Velazquez, Haake turning heads in AFL
Cubs outfielder scores four times, Royals hurler tosses blanks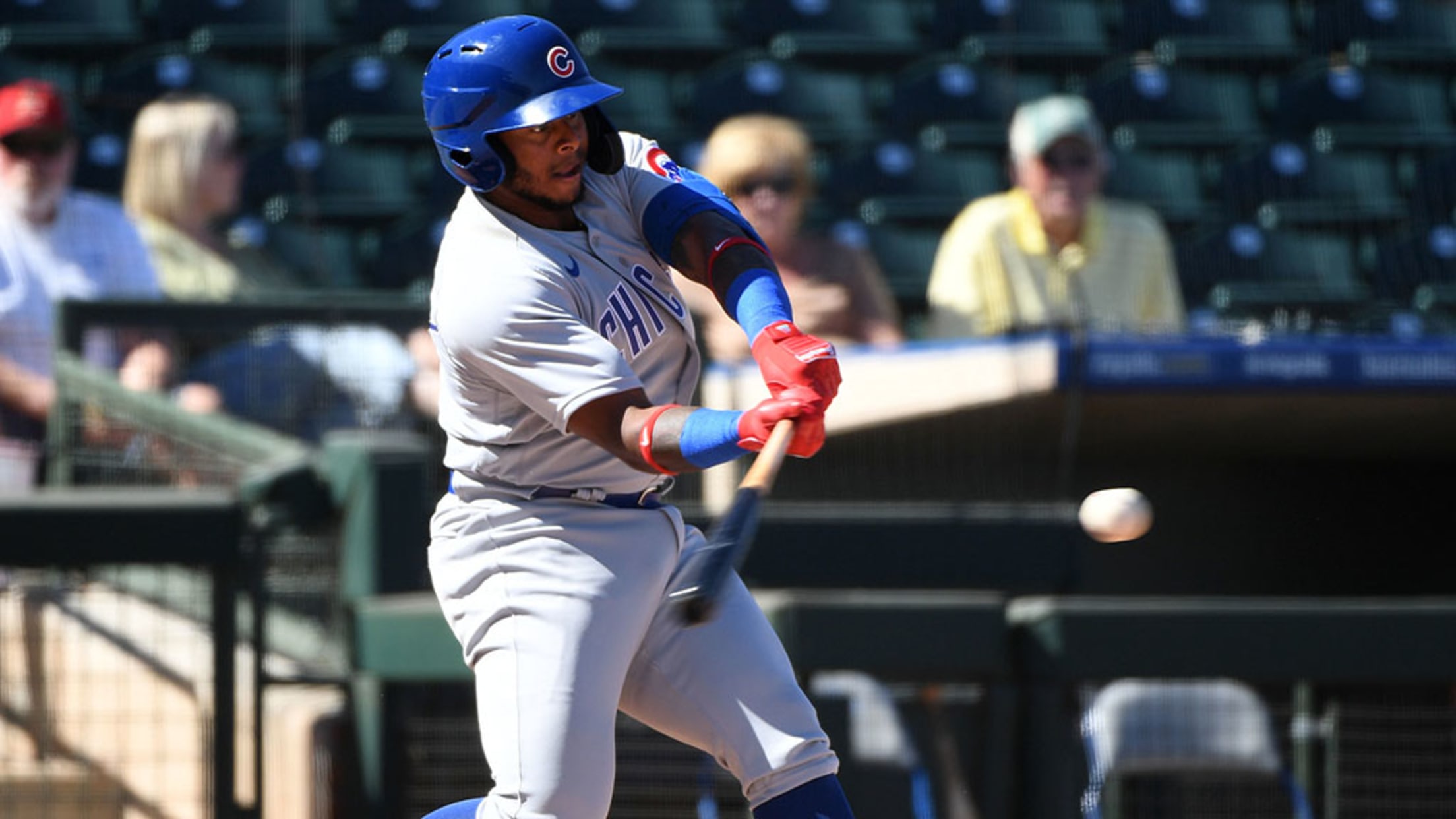 Mesa 11, Scottsdale 9 Nelson Velazquez is enjoying his first week in the Arizona Fall League. The No. 29 Cubs prospect snapped a brief 1-for-10 skid by reaching base three times and scoring four runs for the Solar Sox on Wednesday. Velazquez stroked his third double of the fall campaign
Second day of AFL has something for everyone
White dazzles on the mound, Baty stays hot with the bat in AFL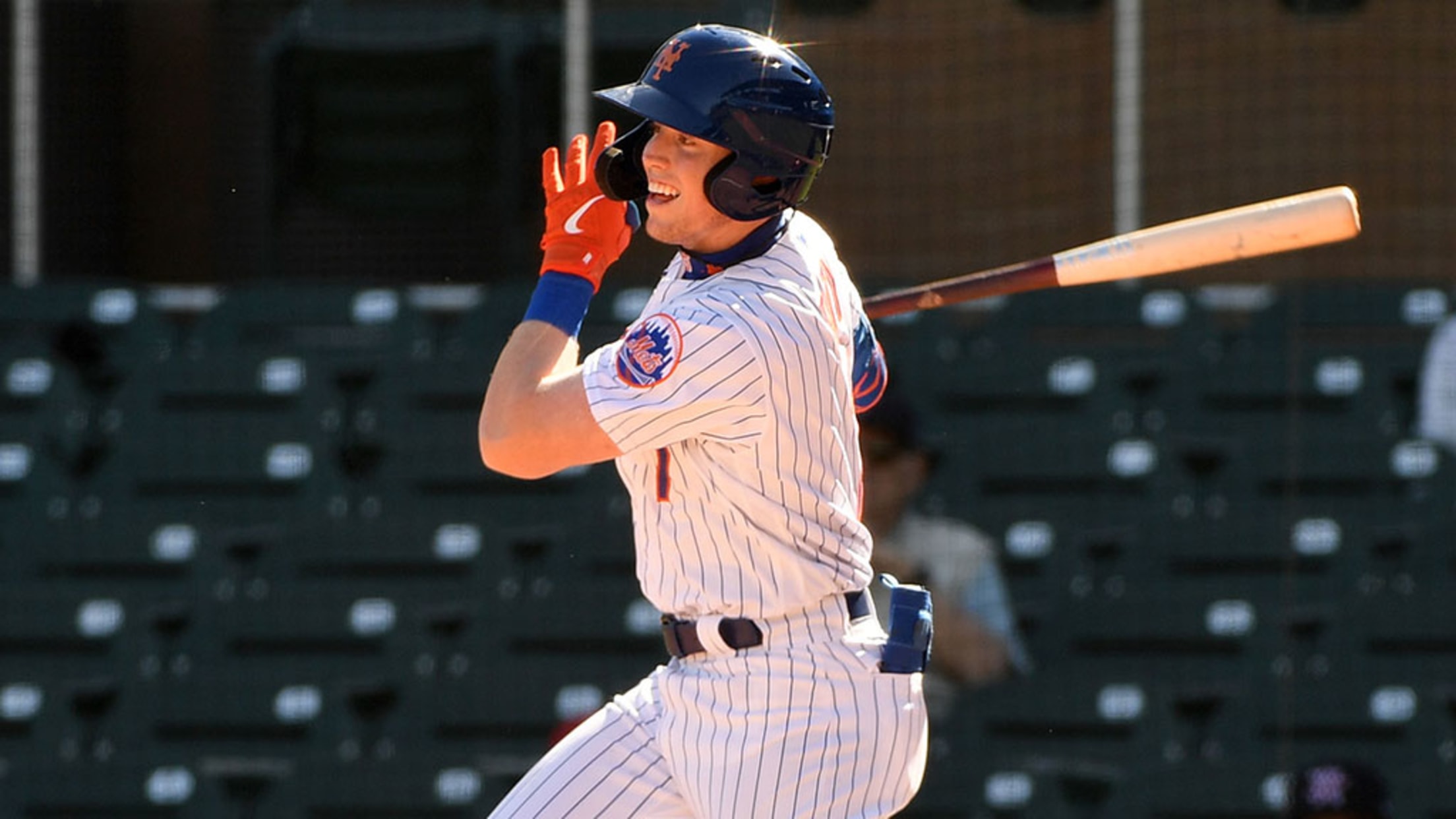 Surprise 1, Salt River 0 Owen White turned in the best pitching performance in the early going, tossing five scoreless innings on two hits and two walks while striking out five to lead the Saguaros. The No. 29 Rangers prospect generated 10 swing-and-misses among his 73 pitches, which included 46
Baseball's best prospects return to the desert
Gorman, Torkelson, Gore headline return of Arizona Fall League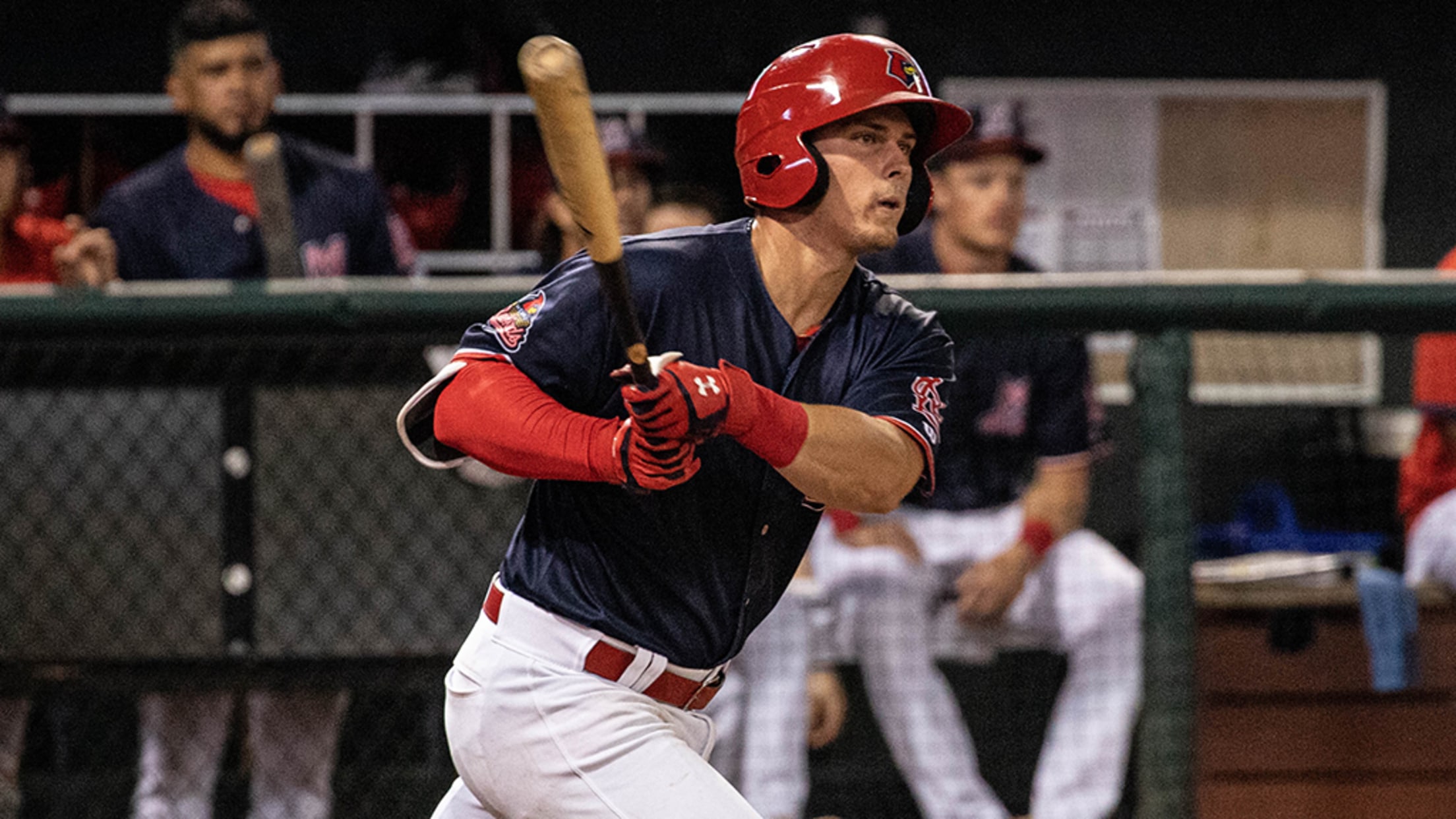 Glendale 4, Scottsdale 3 It's no secret that Nolan Gorman can hit for power. The 21-year-old has long been considered a slugger, but he was sent to the Arizona Fall League to get more defensive reps at second base and to further refine his overall offensive approach. Through one night,
Beer, Hernandez nab AFL weekly awards
D-backs slugger, Angels right-hander finish fall campaign strong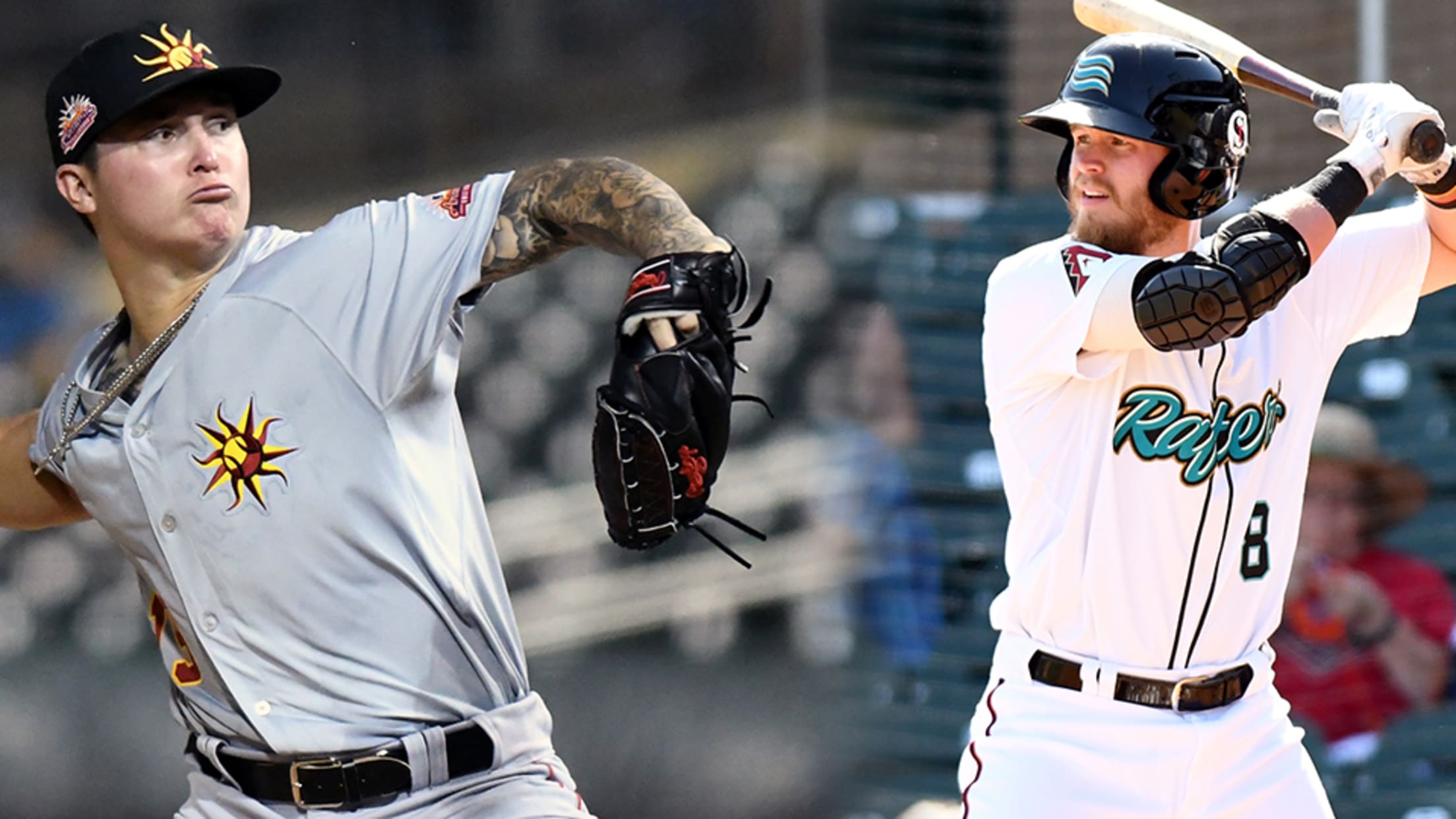 Seth Beer and Aaron Hernandez received the final Player and Pitcher of the Week honors of the Arizona Fall League season, the league announced Saturday.MLB.com's No. 96 overall prospect, Beer was 5-for-13 with a triple, double, three RBIs and two runs scored in three games for the Salt River Rafters.
Encarnacion leads Salt River to AFL title
Marlins No. 17 prospect breaks tie with booming grand slam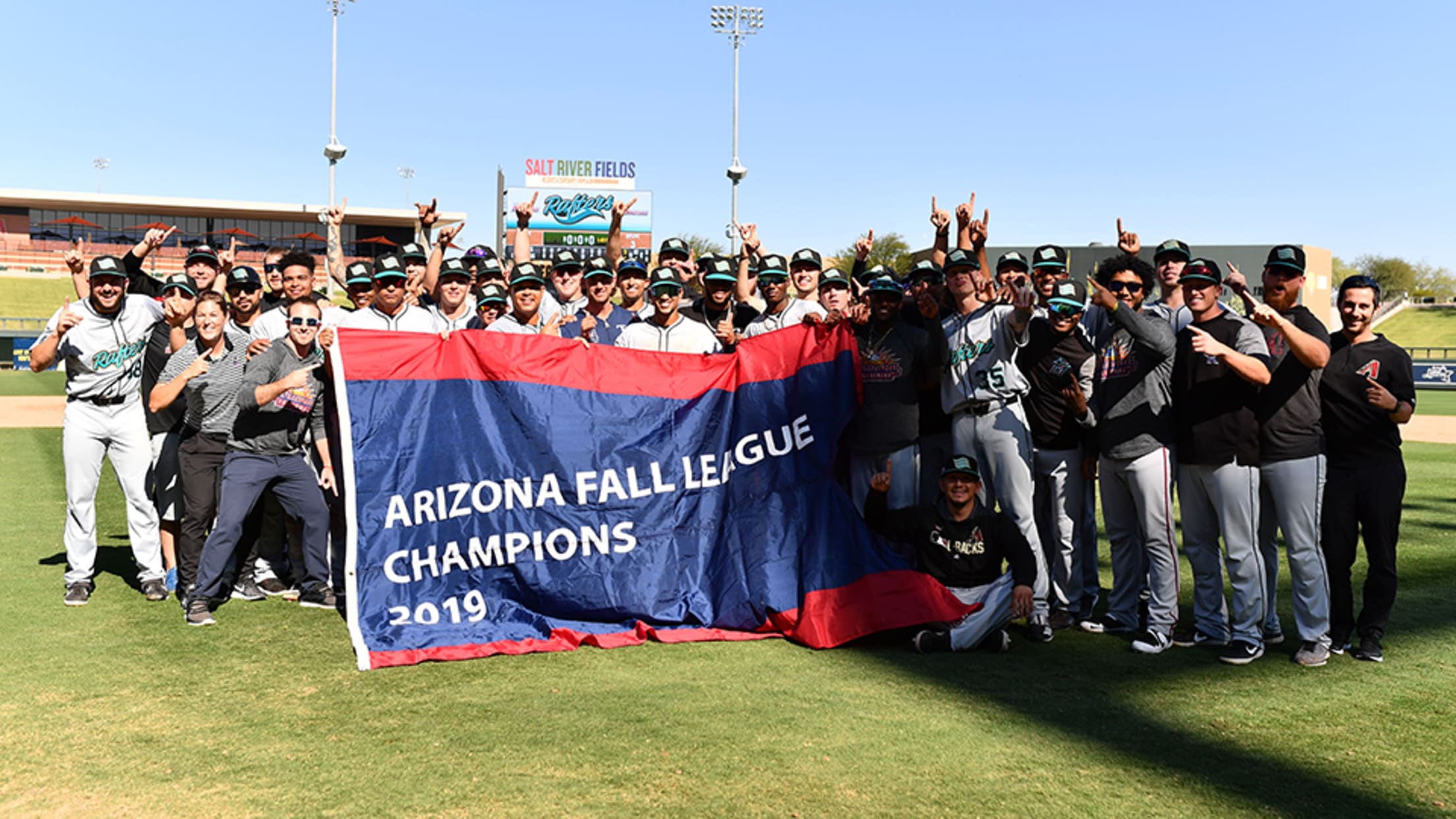 Royce Lewis' effort carried Salt River to the Arizona Fall League Championship Game, and one swing of the bat by Jerar Encarnacion sealed the title for the Rafters.The top Twins prospect was named the circuit's MVP on Saturday before the No. 17 Marlins prospect broke a 1-1 tie with a
Top prospects take stage for Fall League title
Twins' Lewis leads Rafters against Nationals' Garcia, Saguaros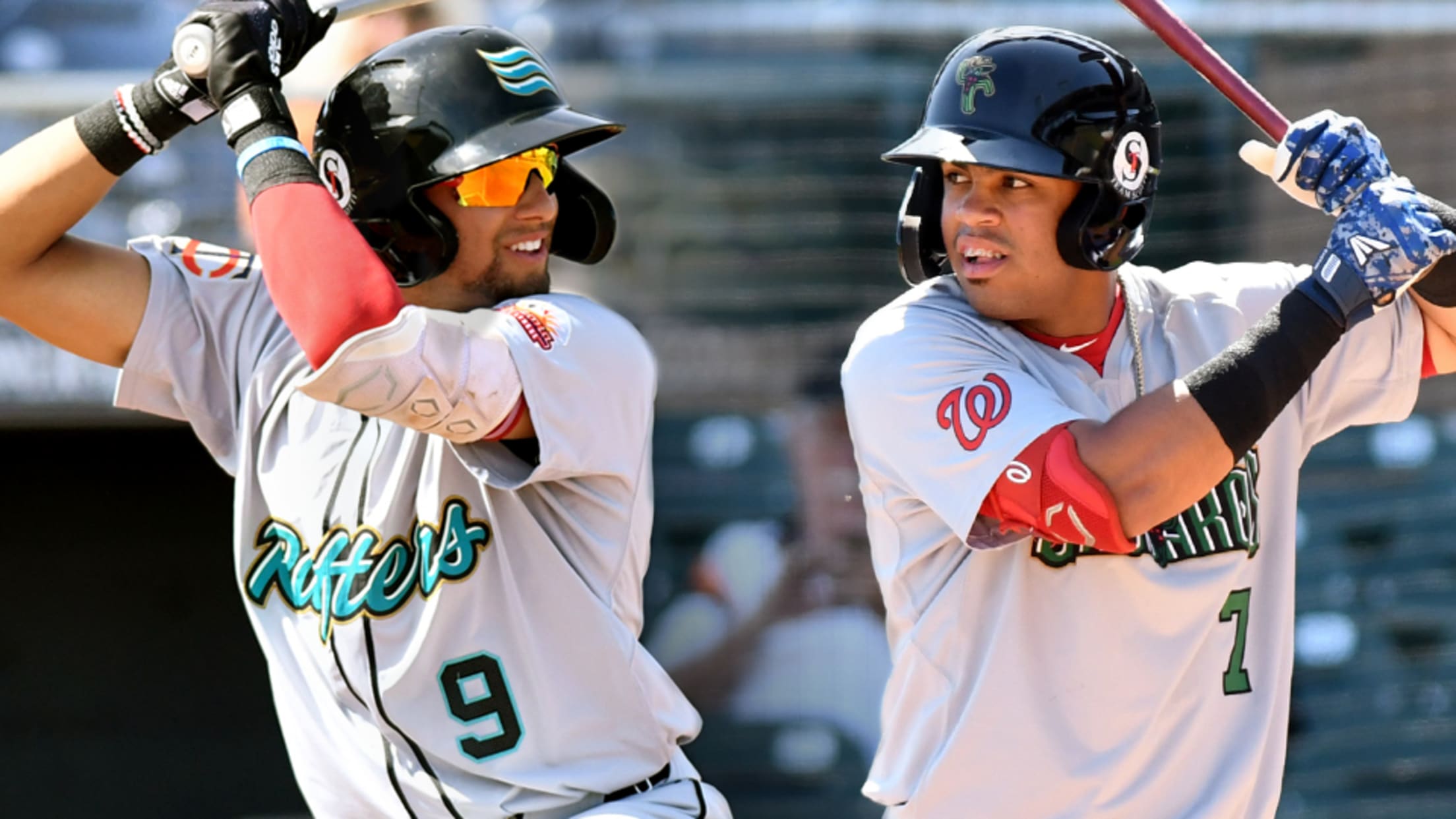 Autumn might be in full swing, but it's time to crown a fall champion.The Surprise Sagauros (17-11) and Salt River Rafters (16-11) will square off in the Arizona Fall League Championship Game at 2 p.m. ET on Saturday at Salt River Fields at Talking Stick. The contest, which will be
Toolshed: Deichmann earning A's in Arizona
Overcoming injuries, No. 17 prospect turns into MVP candidate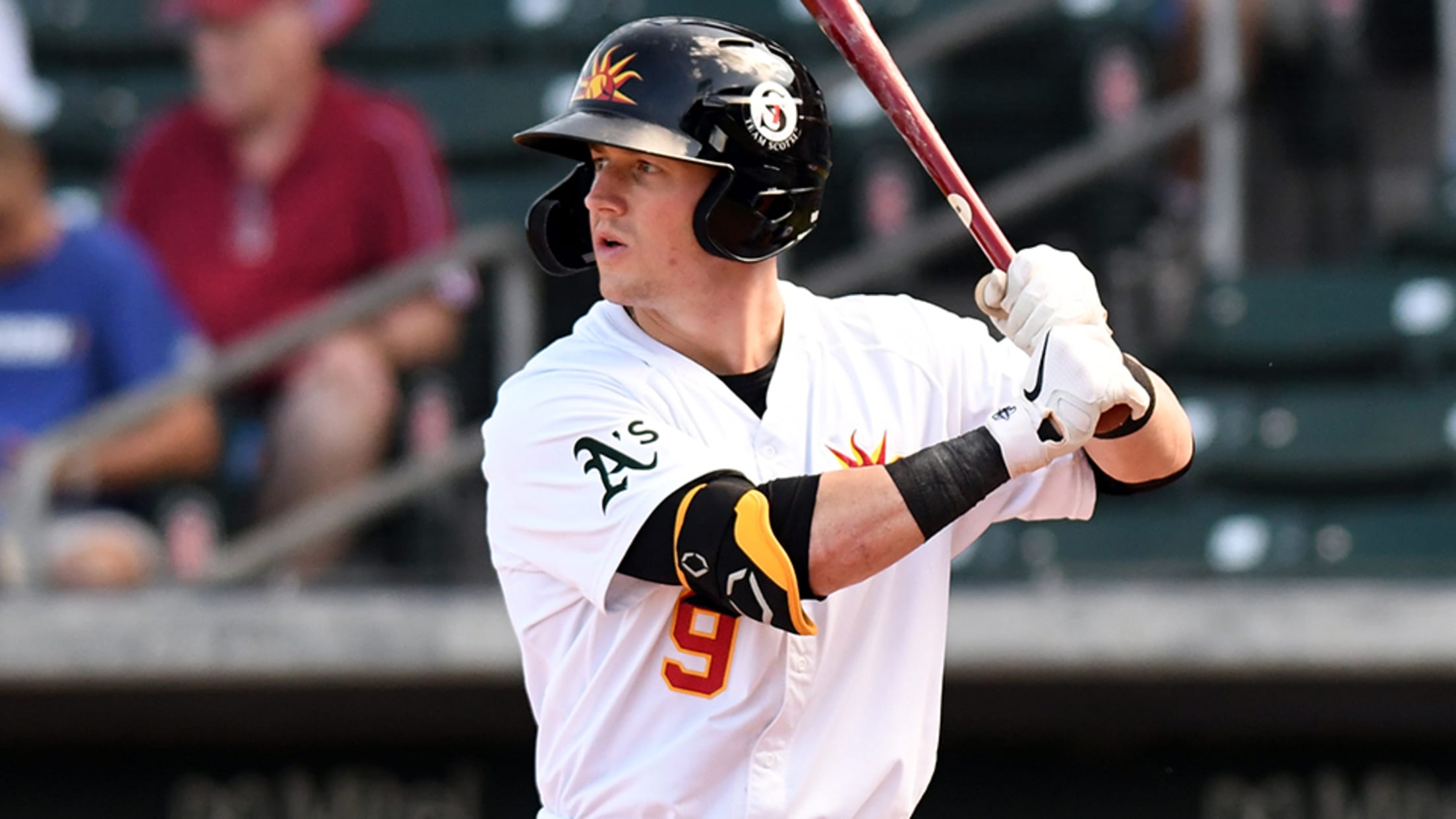 Greg Deichmann had to take a moment to think -- and for good reason. The A's No. 17 prospect leads the Arizona Fall League with nine home runs through 20 games. No one else has hit more than four. Forty-five percent of his hits during his time with the Mesa
Beck right at home in Arizona Fall League
Settled into Giants system, righty finds success with Scorpions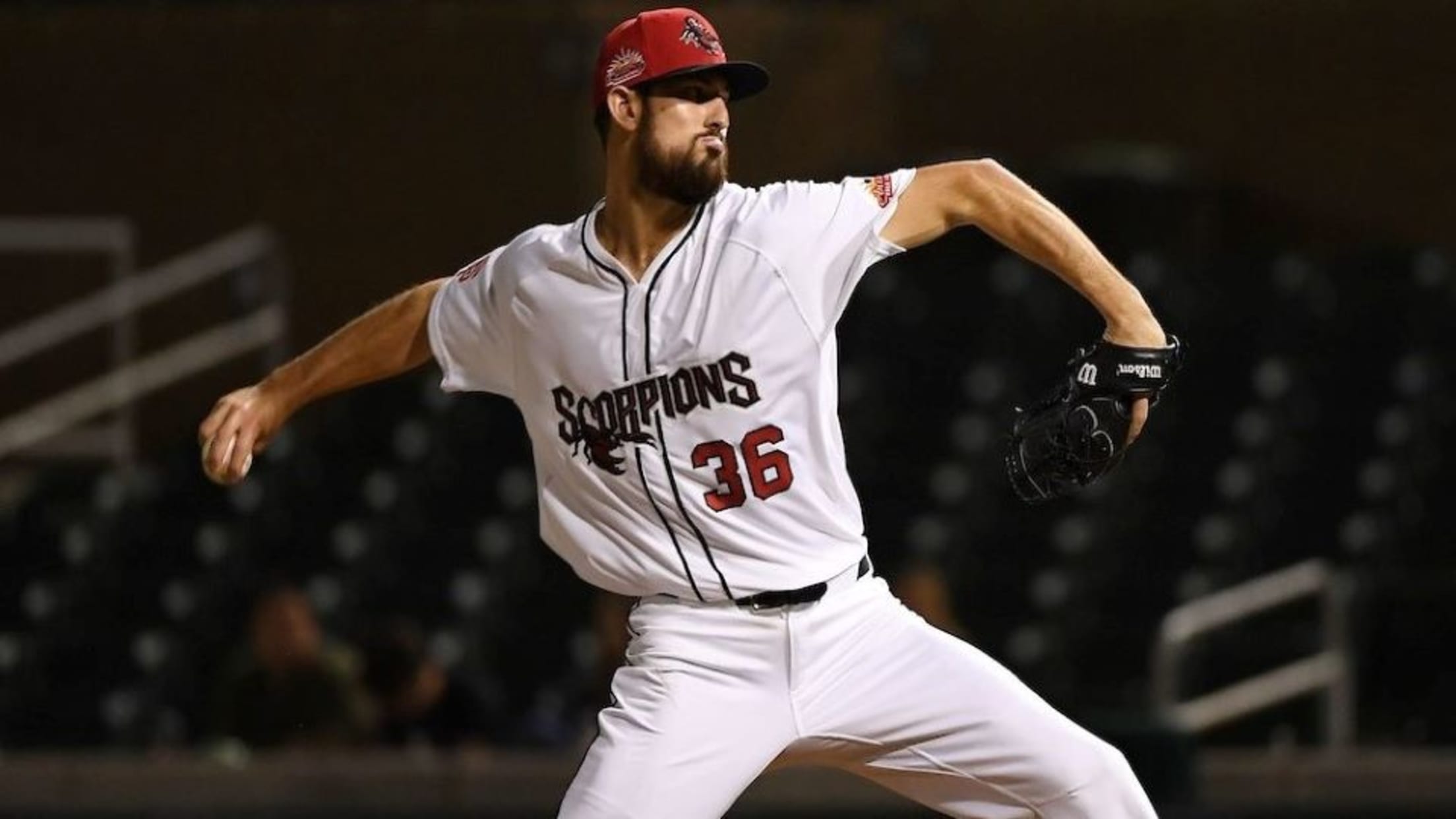 As the Arizona Fall League winds down, it's understandable for players to look back at the year and assess how far they've come. For 18th-ranked Giants prospectTristan Beck, the season did not go the way he drew it up in March.But if you ask him, that's not necessarily a bad
Raley, Goudeau earn AFL weekly awards
Twins outfielder, Rockies right-hander honored for Week 5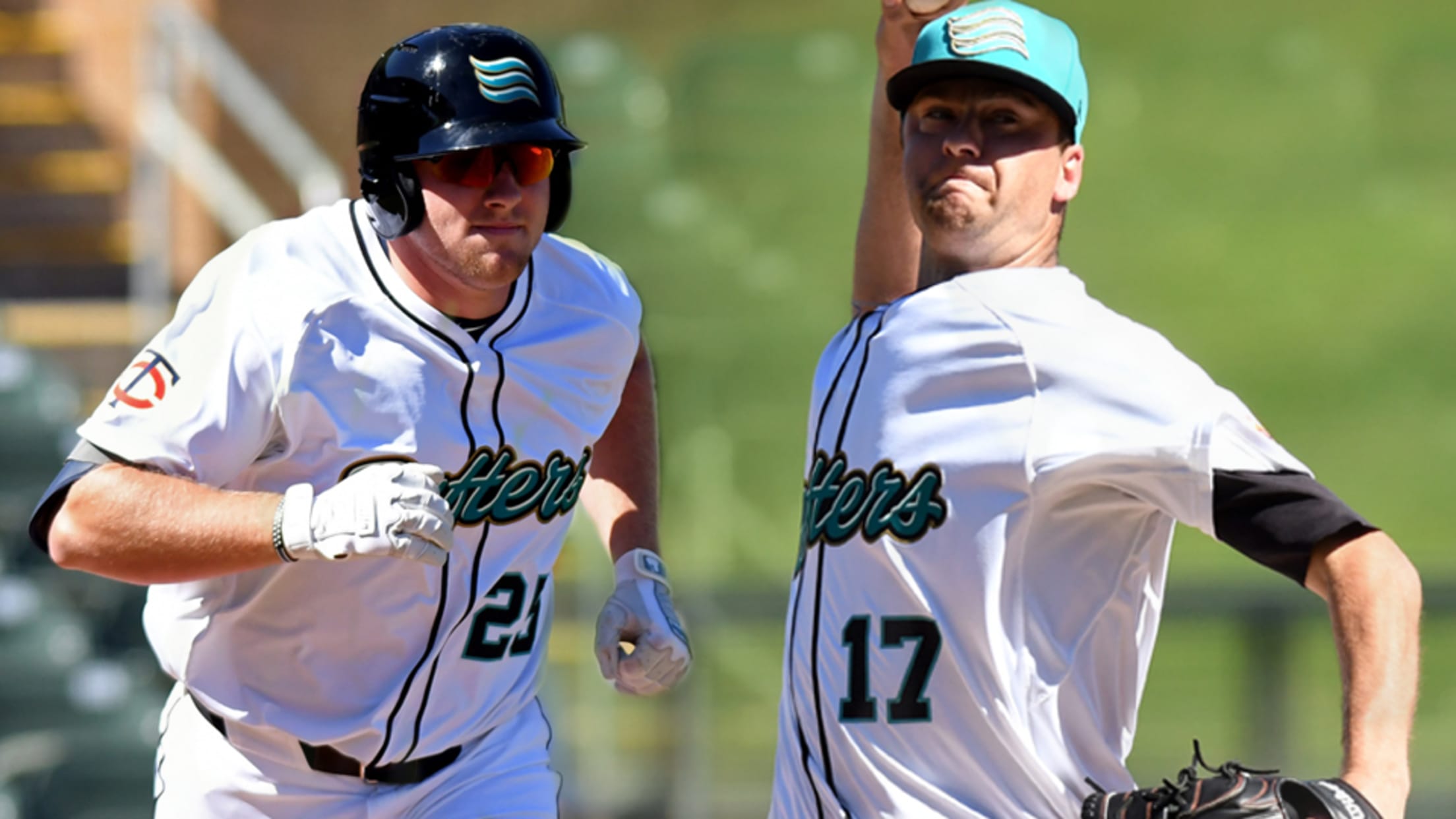 The Salt River Rafters will play in the Arizona Fall League championship game on Saturday as the East Division winners. But before then, two of their players picked up some individual honors of their own.Twins outfielder Luke Raley and Rockies right-hander Ashton Goudeau -- both of Salt River -- were
Kendall feeling cool in the desert
Late-season surge rekindles confidence for Dodgers prospect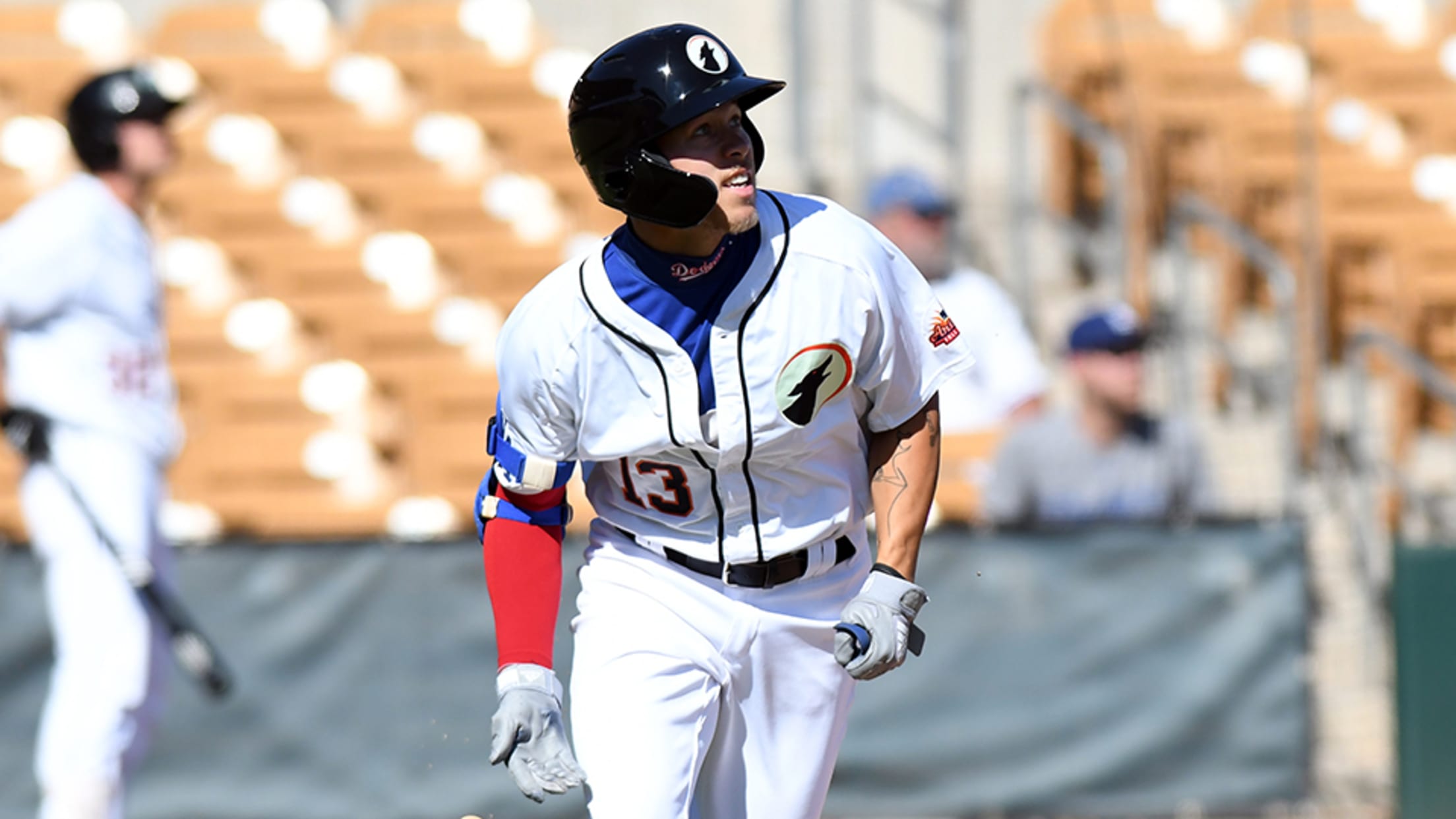 The road to the Major Leagues isn't paved with gold. In fact, it's often not paved at all, and that's where Jeren Kendall finds himself on the heels of his second full season as a professional.
M's Rodriguez shut down in Fall League
No. 25 overall prospect sidelined with mild strain in lower back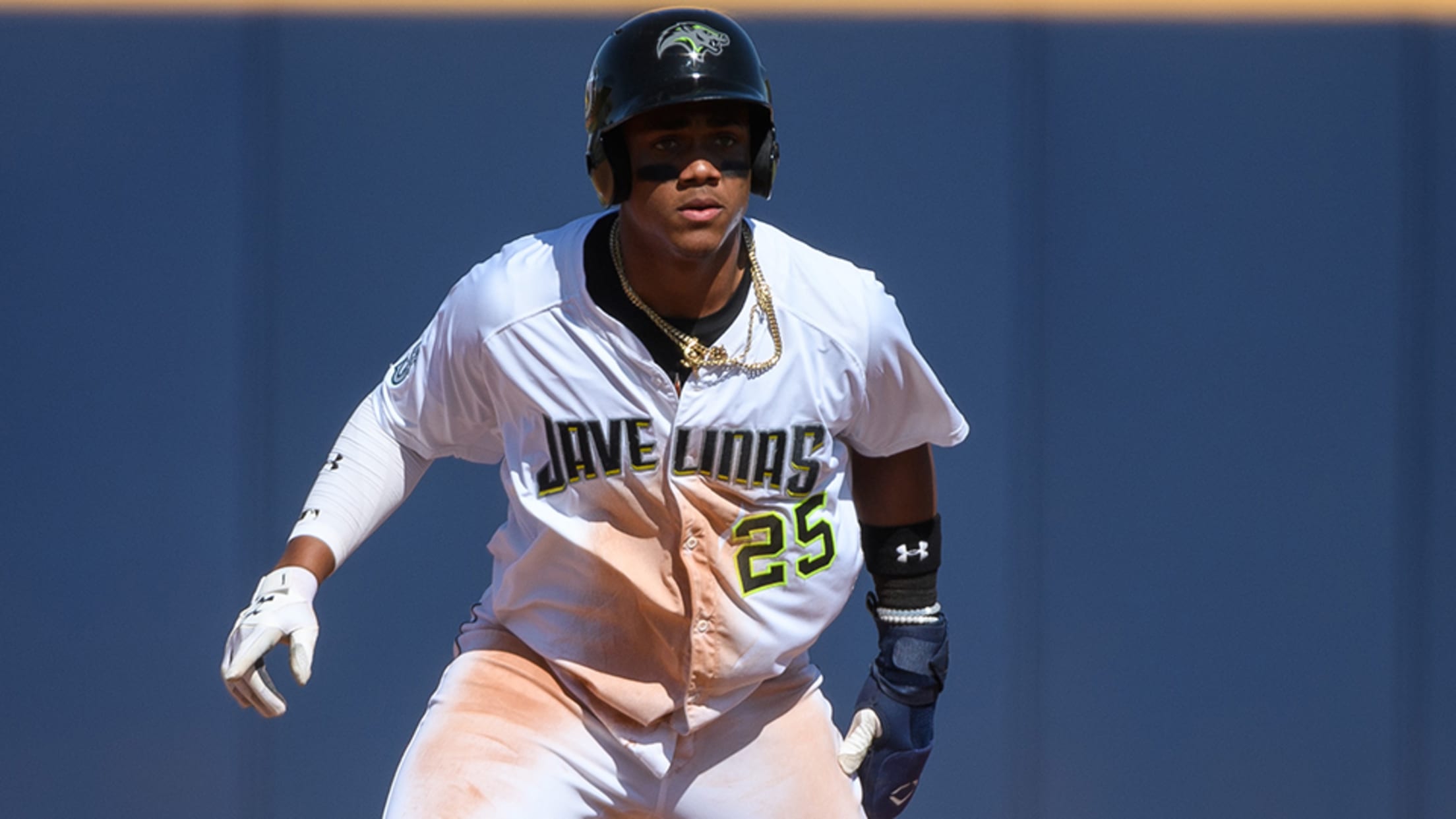 Another top Mariners prospect has been shut down for the rest of the Arizona Fall League season.Julio Rodriguez -- Seattle's second-ranked prospect -- will miss the final week of the campaign after being diagnosed with a minor lower back strain, MLB.com reported late Saturday. The move comes nine days after top
Toolshed: Nats pitcher in Sharp shape
No. 13 prospect shining in AFL in big week for organization
On Tuesday in an Arizona dugout, Sterling Sharp was taking notes and passing a phone around with his Nationals teammates.Aníbal Sánchez had gone 7 2/3 innings in Game 1. Max Scherzer had gone 7 in Game 2. Stephen Strasburg went the same distance in Game 3, and Sharp and his
Toolshed: Nationals pitcher in Sharp shape
As club makes history, its No. 13 prospect standing out in AFL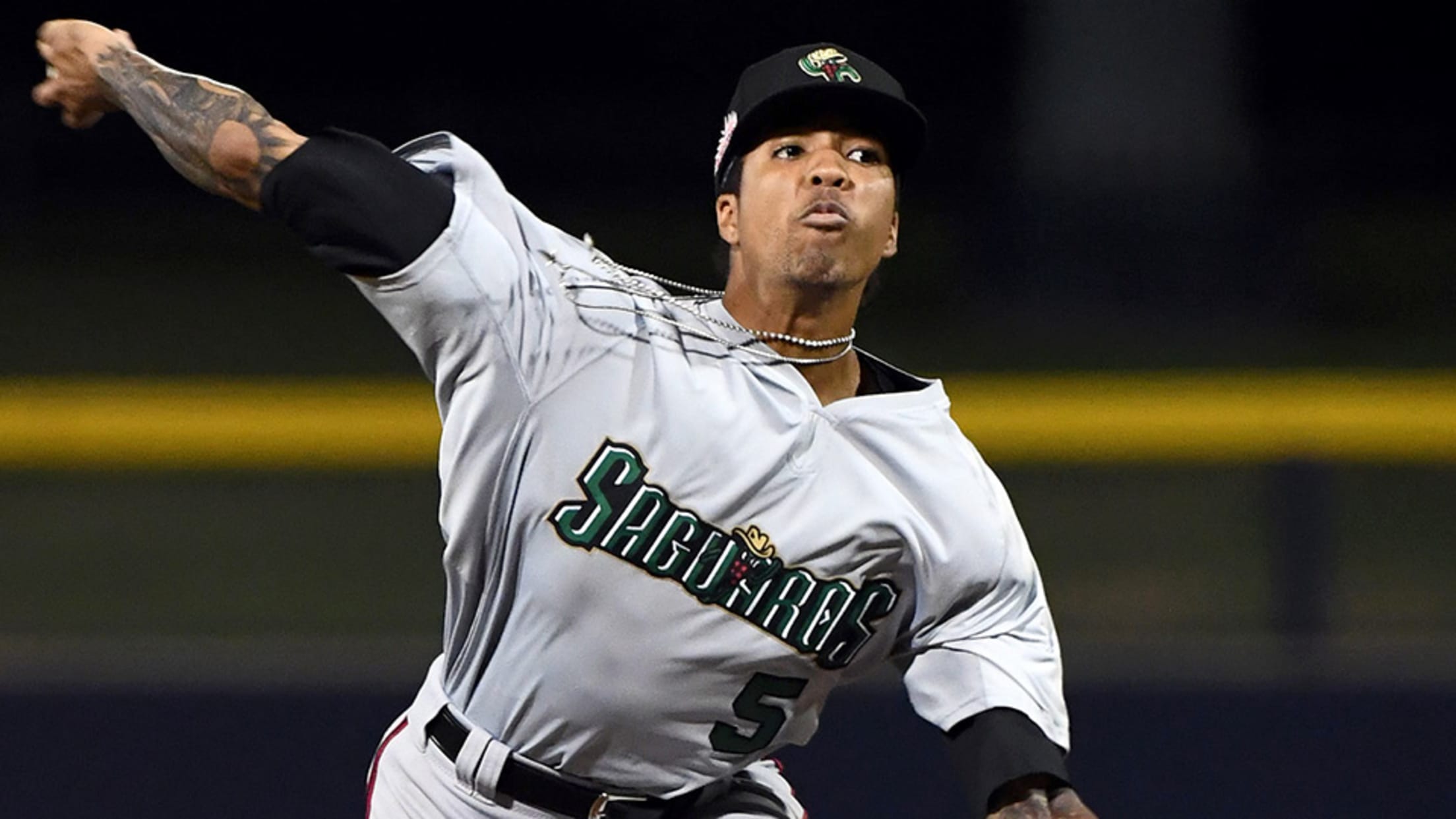 On Tuesday in an Arizona dugout, Sterling Sharp was taking notes and passing a phone around with his Nationals teammates.Aníbal Sánchez had gone 7 2/3 innings in Game 1 of the National League Championship Series. Max Scherzer worked seven frames in Game 2. Stephen Strasburg went the same distance in
Adell focused on taking next step in AFL
Top Angels prospect missed first two months of regular season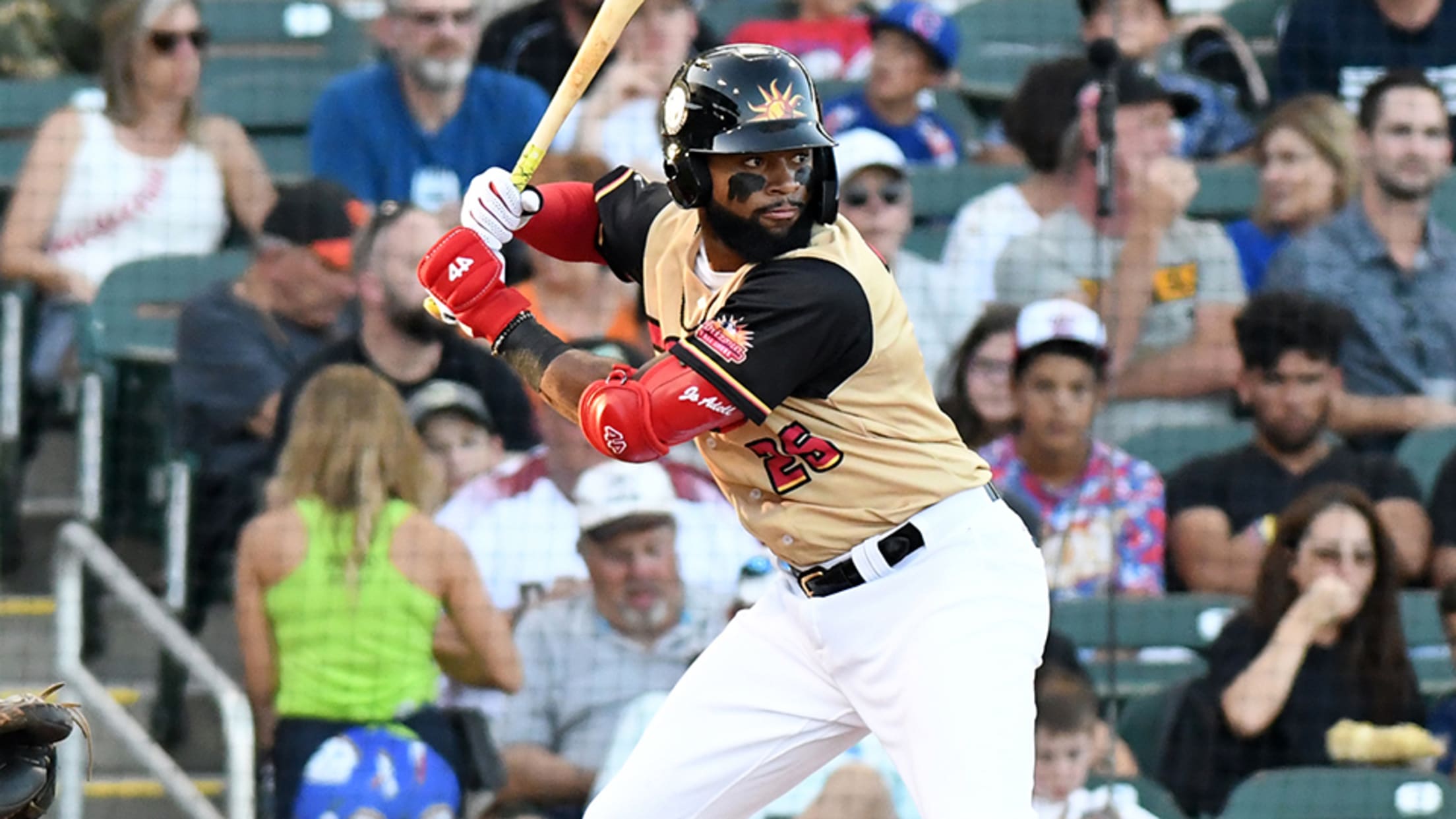 With two weeks left in the Arizona Fall League season -- one that included an appearance in the Fall Stars Game -- and a spot secured on Team USA for Olympic qualifying, Jo Adell is exactly where he wants to be.Getting to this point, however, did not exactly follow a
Lewis, Sharp win AFL Week 4 awards
Twins infielder, Nationals right-hander are latest honorees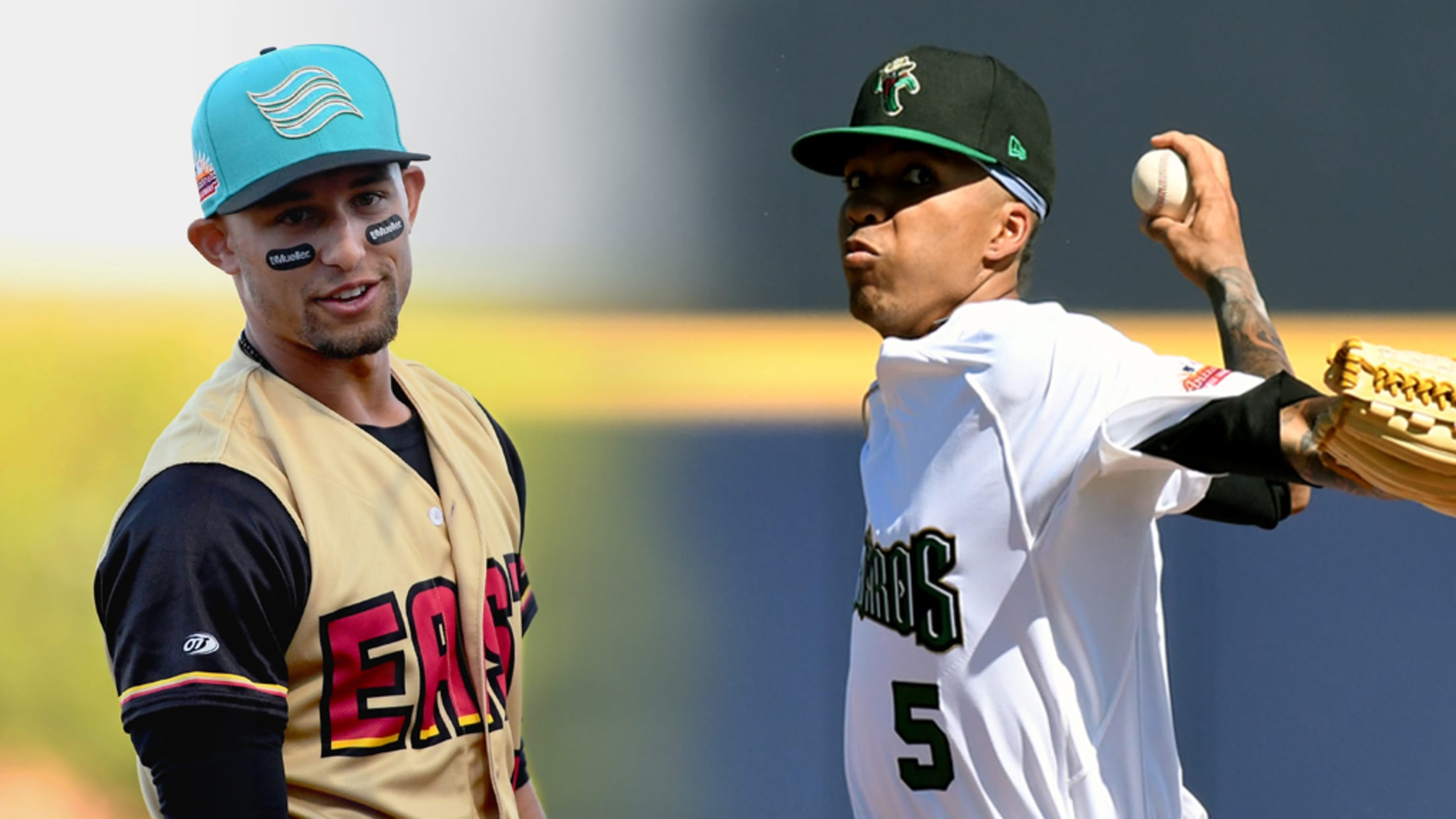 Royce Lewis already captured one award last week when he was named Fall Stars Game MVP on Saturday. He added another one Wednesday afternoon.The Twins' top prospect was named Arizona Fall League Player of the Week for Week 4, the league announced Wednesday. Nationals No. 13 prospect Sterling Sharp won
Peterson hits stride en route to Big Apple
Mets lefty learns from season, finds right sequence in desert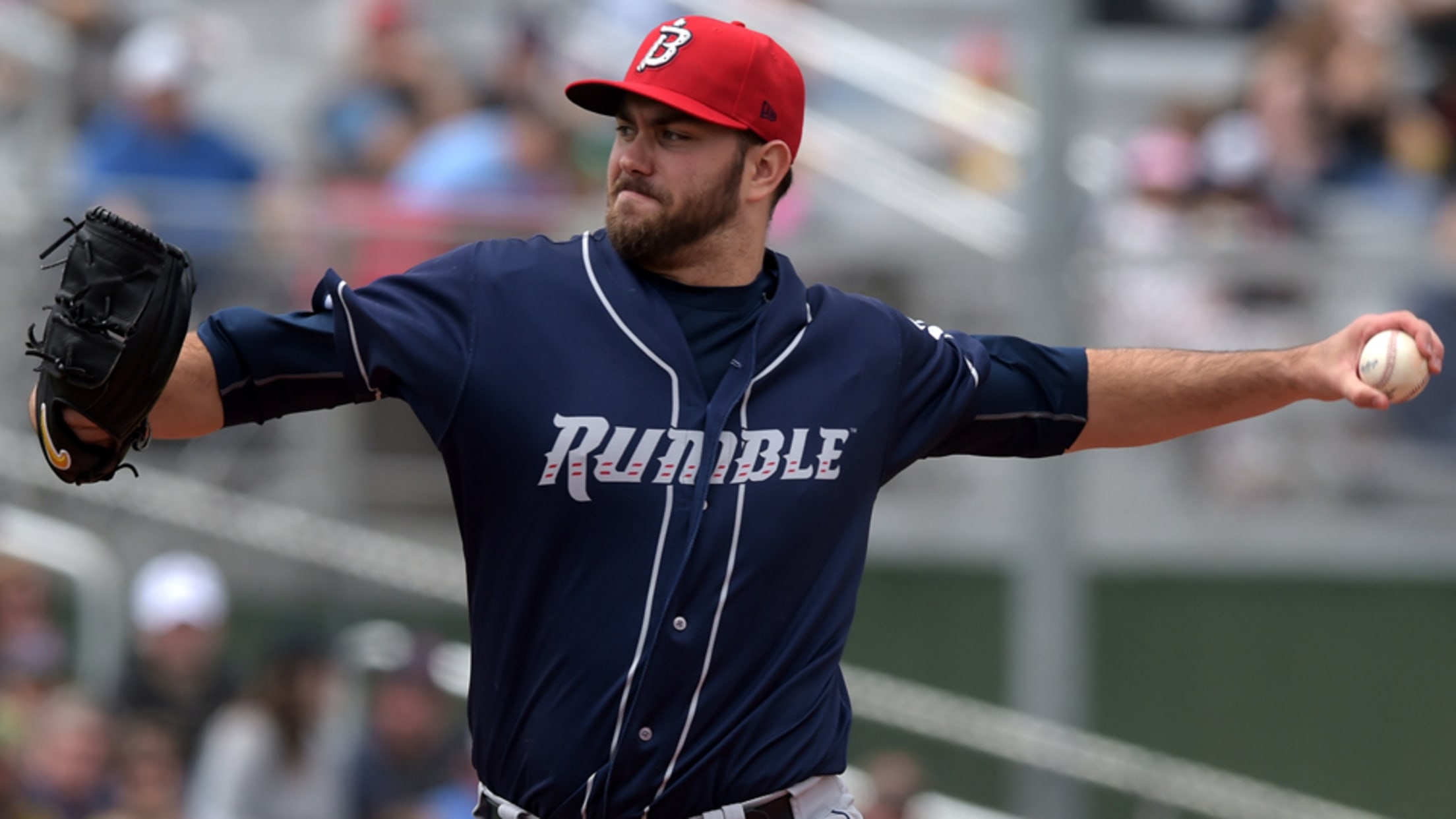 David Peterson entered the 2019 season with two goals: He wanted to start the year at Double-A and he wanted to end it at Triple-A.As the campaign progressed, the latter aspiration shifted and he set his sights on The Show and the Mets' Wild Card chase."I want to get to