Hubbard brothers take hands-on approach in Tulsa
Drillers owners inspired by fan-friendly legacy of their father, Went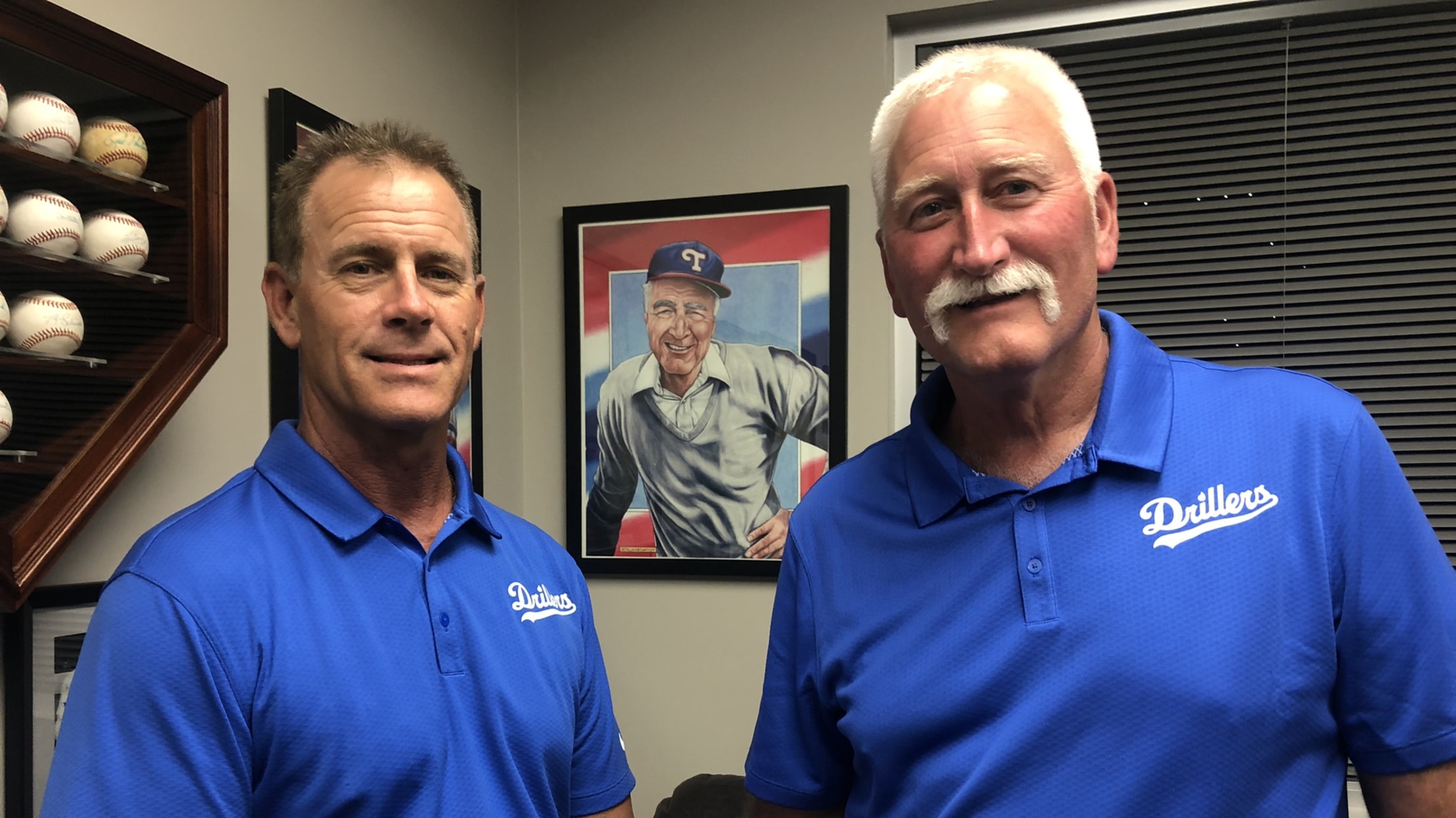 TULSA, Oklahoma -- Prior to a Tulsa Drillers game late last month, Jeff Hubbard was stationed just inside the front entrance handing out bobbleheads and breaking down the cardboard boxes they had been stored in. His brother, Dale, could be found on the streets outside, shuttling fans in a golf
Local 'Ghosts' bring Field of Dreams to life 
Iowa-based baseball group has long and improbable history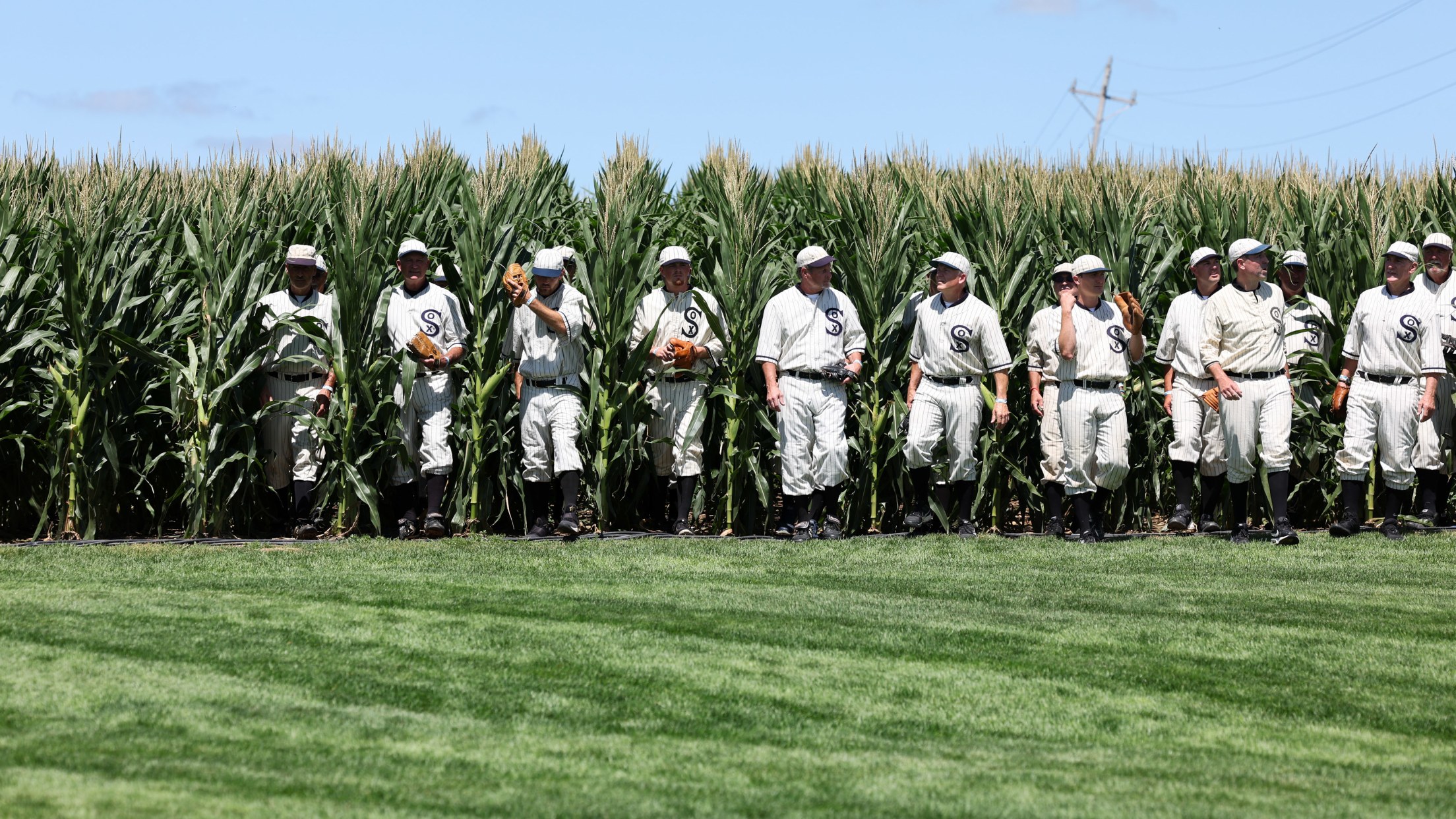 DYERSVILLE, Iowa -- On Tuesday afternoon, prior to the inaugural MiLB at Field of Dreams game, a group of men wearing 1919 Chicago White Sox uniforms emerged from the same cornfield depicted in the movie. This pinstriped contingent were members of the Ghost Players, a group that played a huge
MiLB at Field of Dreams gameday journal
A real-time account of a cinematically inspired cornfield contest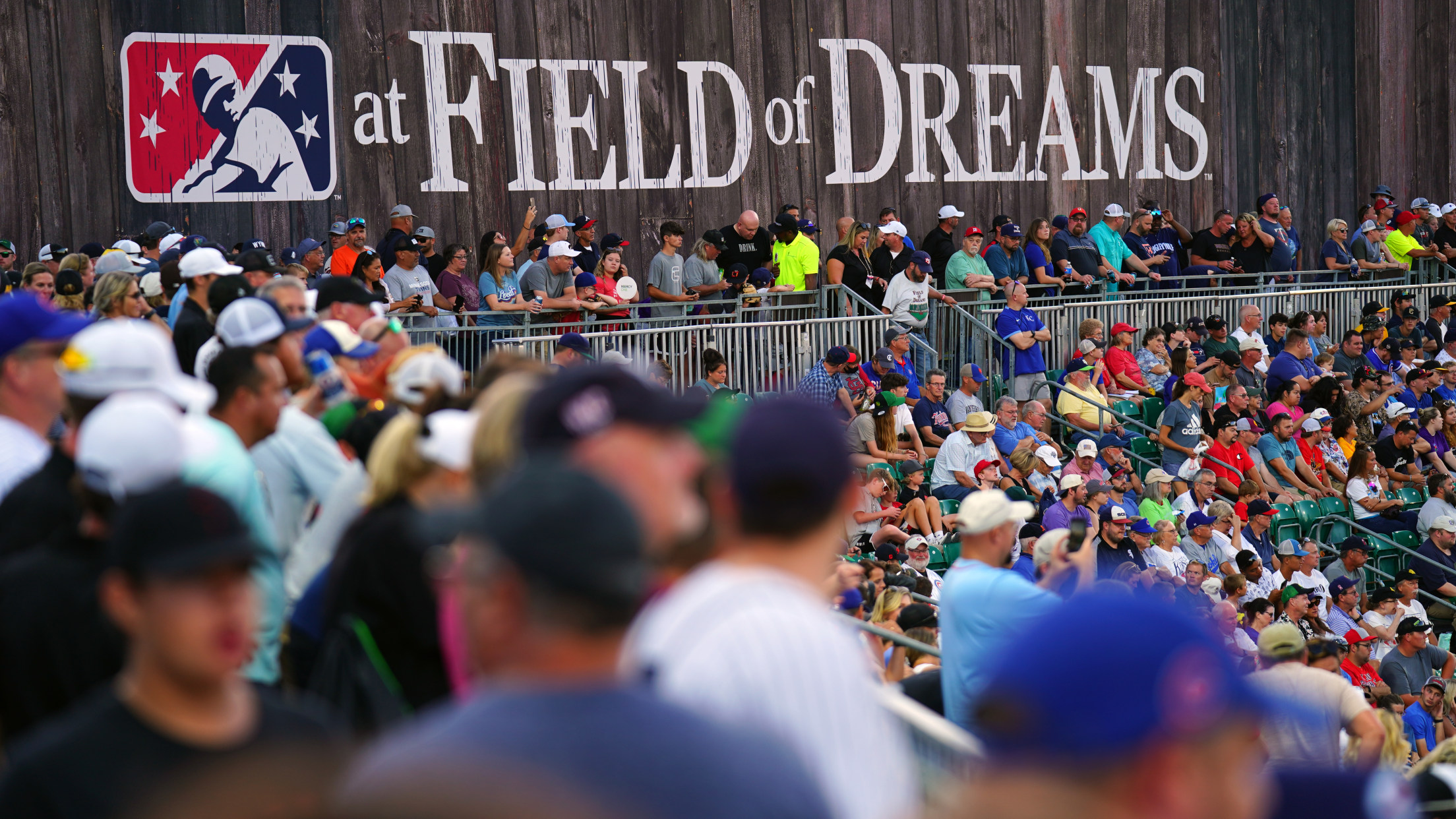 DYERSVILLE, Iowa -- "If you write it, they will read." As I traveled into Iowa, marveling at the grandeur of the mighty Mississippi, this sentiment echoed through my head. Whether a ghostly transmission or a convenient manifestation of my subconscious, it matters not. Cinematic inspiration is everywhere today, as the
MiLB.com crew traveling to 'Field of Dreams'
Cedar Rapids and Quad Cities facing off in cornfield Tuesday night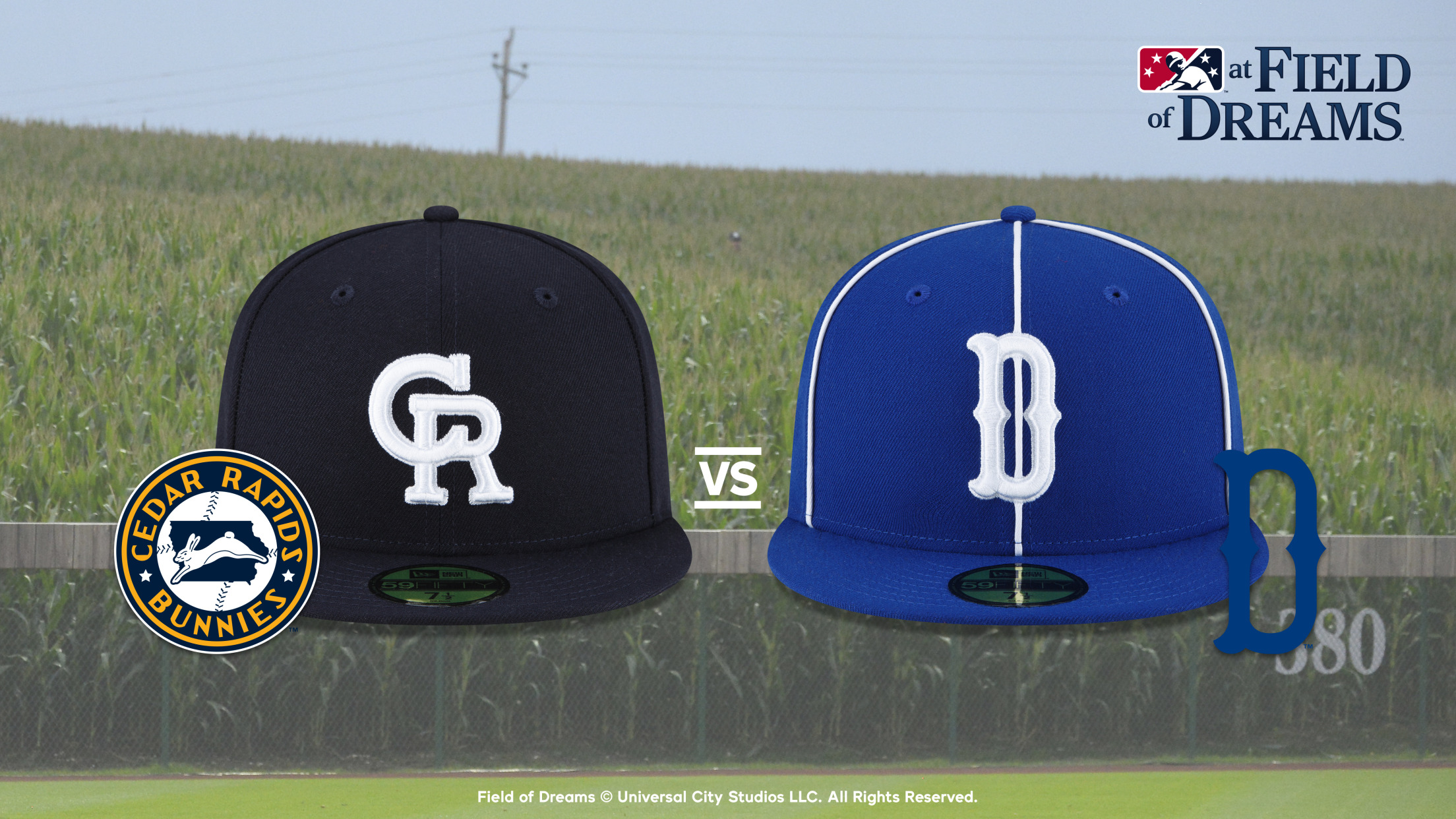 Road trip! On Sunday morning, Kelsie Heneghan, Sam Dykstra and myself will set our GPS coordinates for Dyersville, Iowa, home of the inaugural MiLB at Field of Dreams game. This mystical Midwest League contest will take place Aug. 9, two days before the Cubs and the Reds play the MLB
Love is in the air: Wind Surge inspire romance novel 
Wichita ballpark employee writes tale of love, murder, mascot races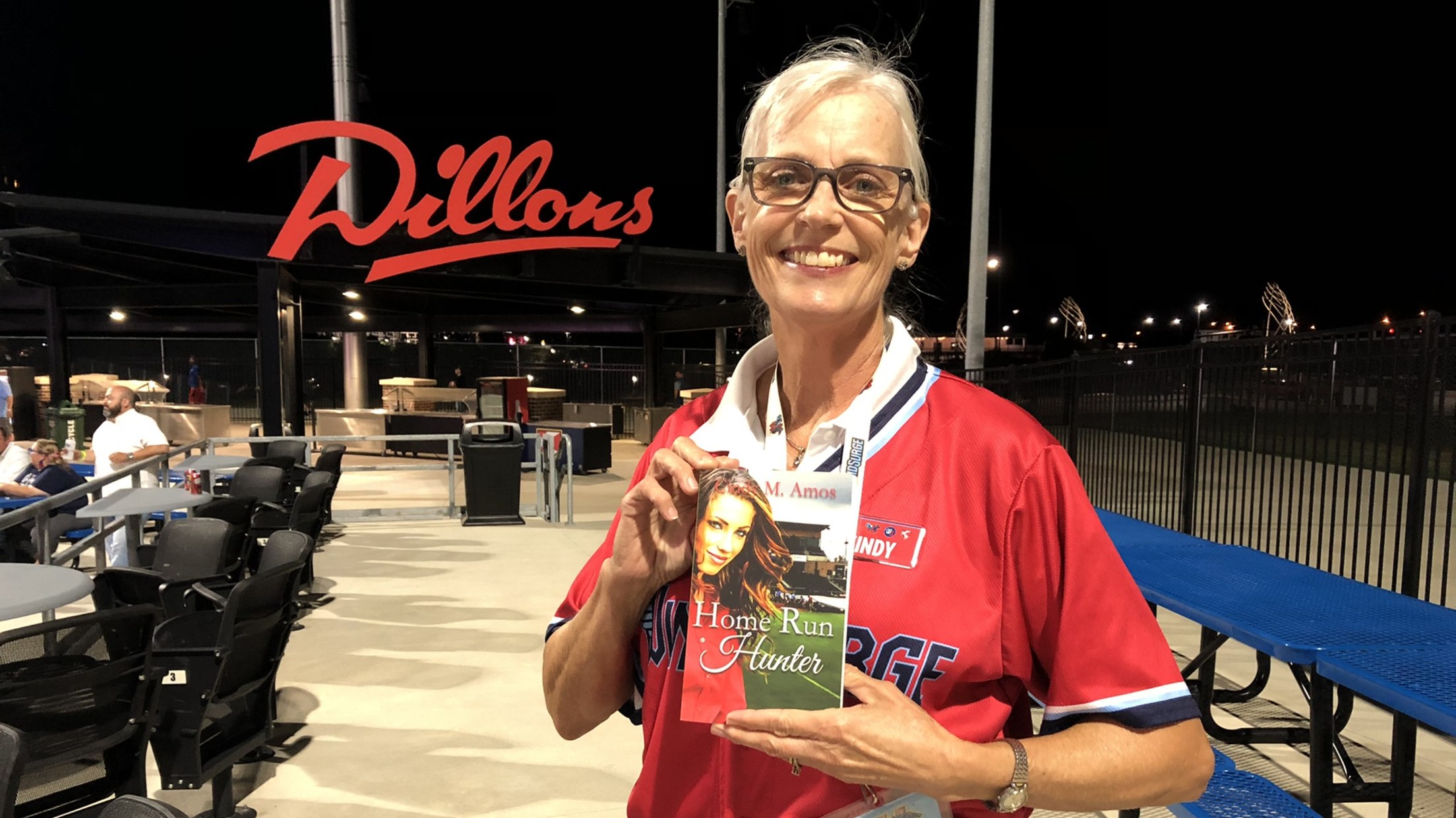 WICHITA, Kansas -- An internship with a Minor League Baseball team can result in all sorts of unpredictable experiences. For example, Jacob Koch served as the inspiration for the lead protagonist in a romance novella set at the ballpark. The novella in question is Home Run Hunter, written by Cindy
Play on: School band bolstered by ballpark food
Del City students raise funds via OKC Dodgers concession work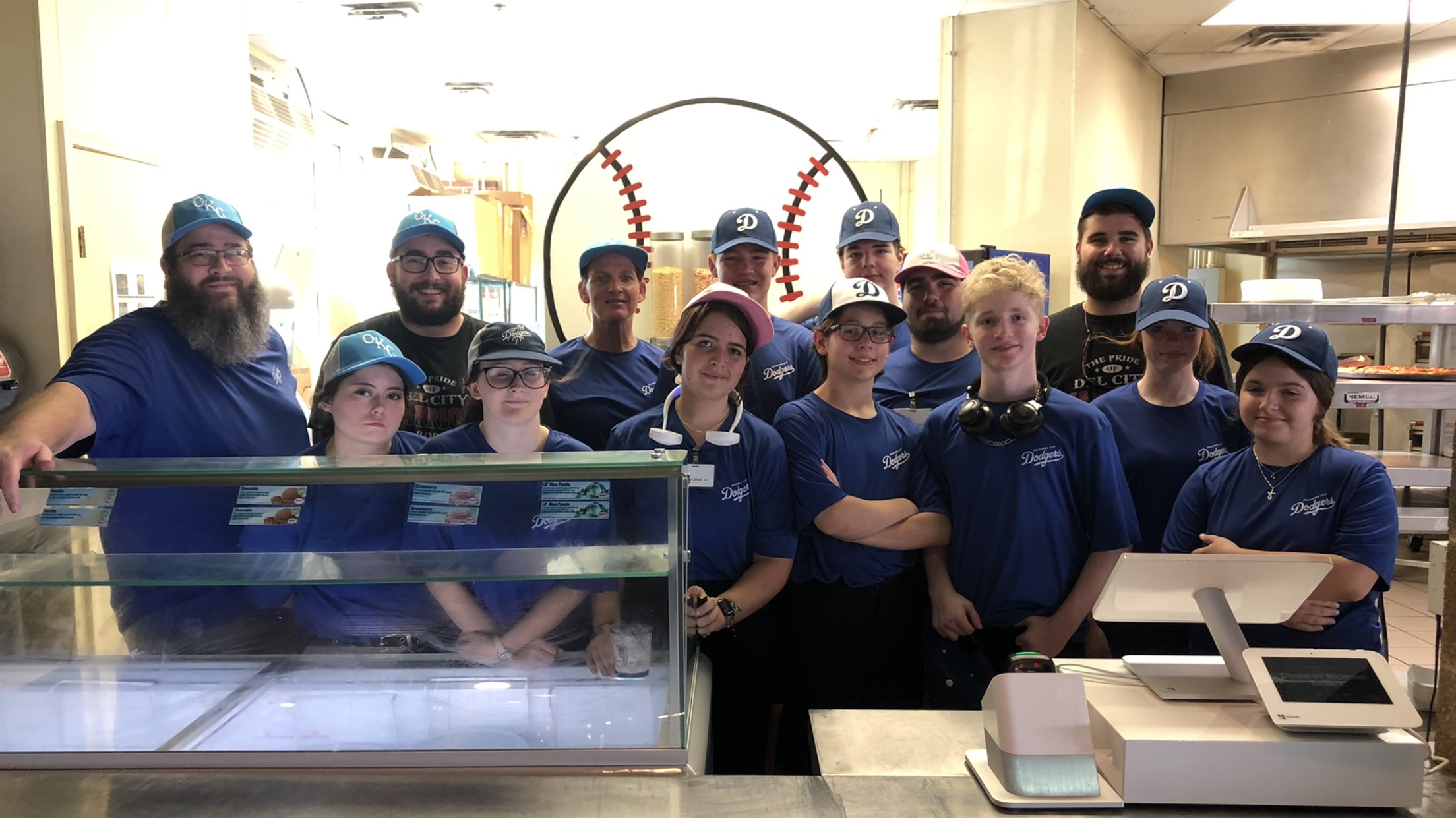 OKLAHOMA CITY -- At every Oklahoma City Dodgers home game, students from the Del City High School band can be found working the concession stands. The money raised from their efforts is crucial, to the extent that head band director Sean Johnson calls it "the lifeblood of our program." "Our
Living the dream: Larson earns spot in Beloit
Sky Carp broadcaster hired after winning ballpark competition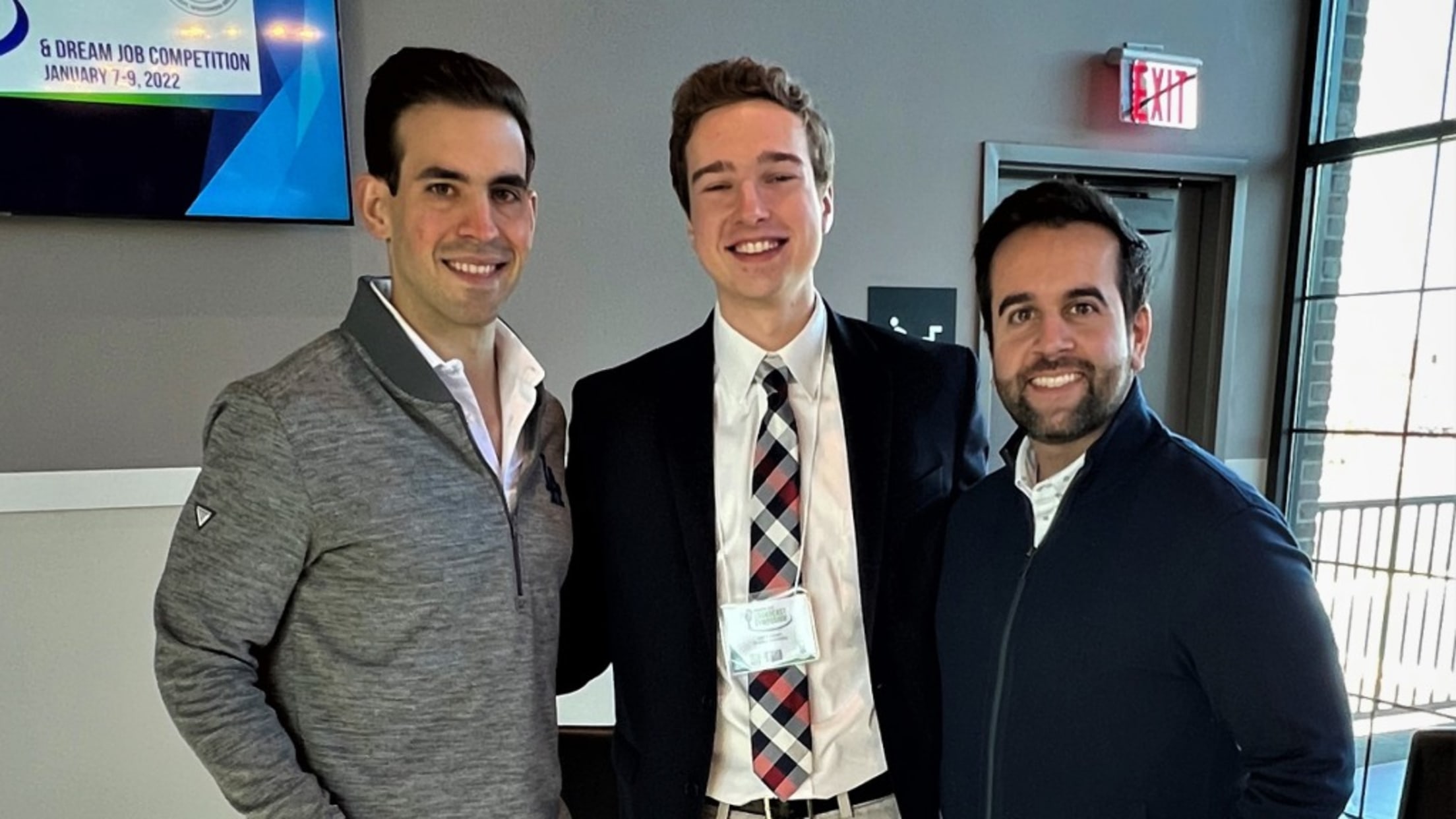 BELOIT, Wisconsin -- How does one end up with a dream job? In Larry Larson's case, he won a literal Dream Job Competition. Simple, right? Larson, a native of Rockford, Ill., is the voice of the Beloit Sky Carp. He landed the gig with the High-A Marlins affiliate after surviving
Karaoke and marathons: Seigo does it all in St. Paul
Saints' Masabuchi has led a versatile and unpredictable baseball life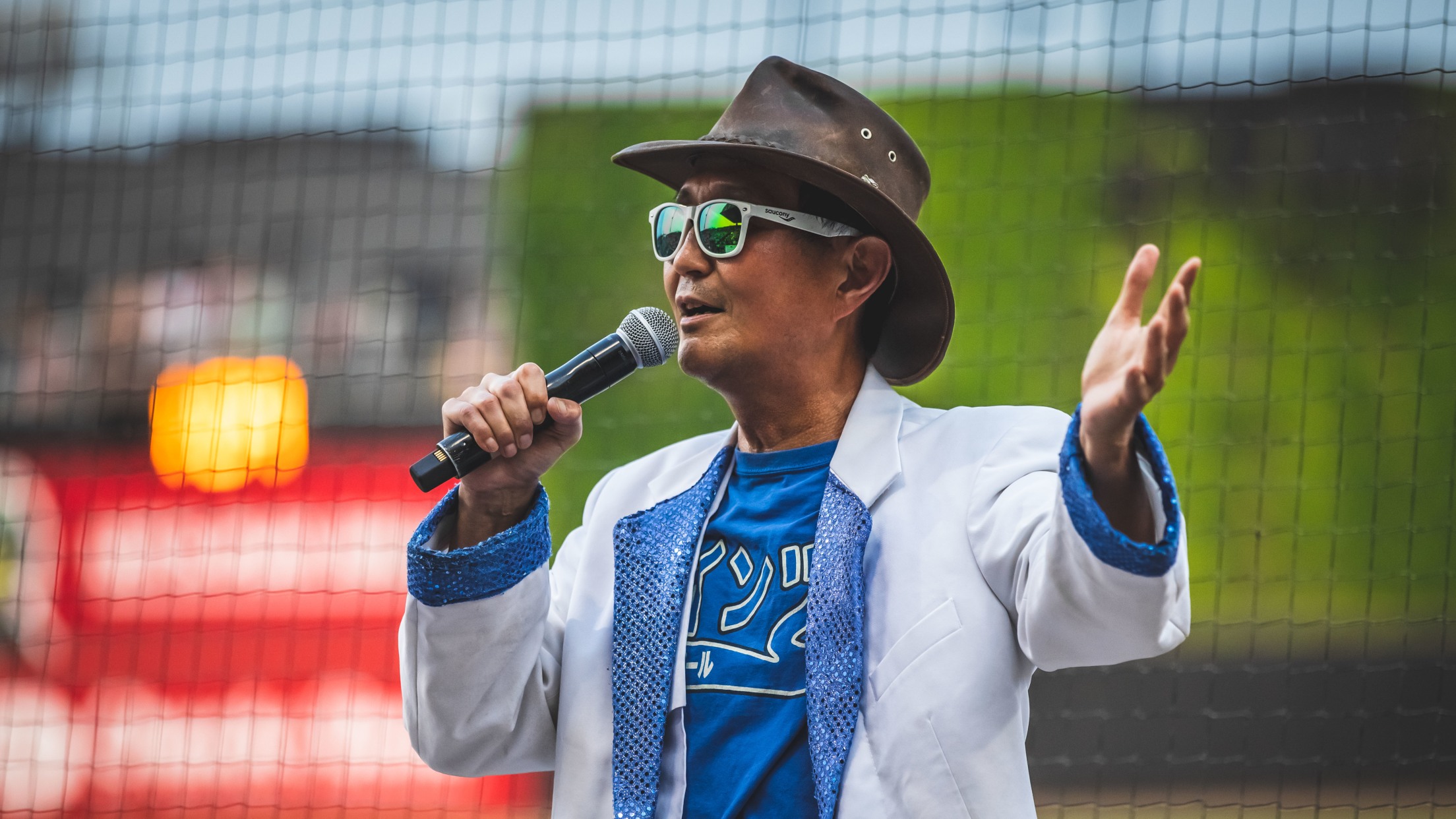 ST. PAUL, Minnesota -- How many laps around CHS Field does it take to complete a marathon? Seigo Masabuchi knows, because he's done it. He's done a lot of things over the course of nearly 25 years with the St. Paul Saints, all part of a baseball career that has
What's up, Doc? Beloit pitcher blazes unique path
M.D. Johnson studies mechanics, fixes gloves, embraces domesticity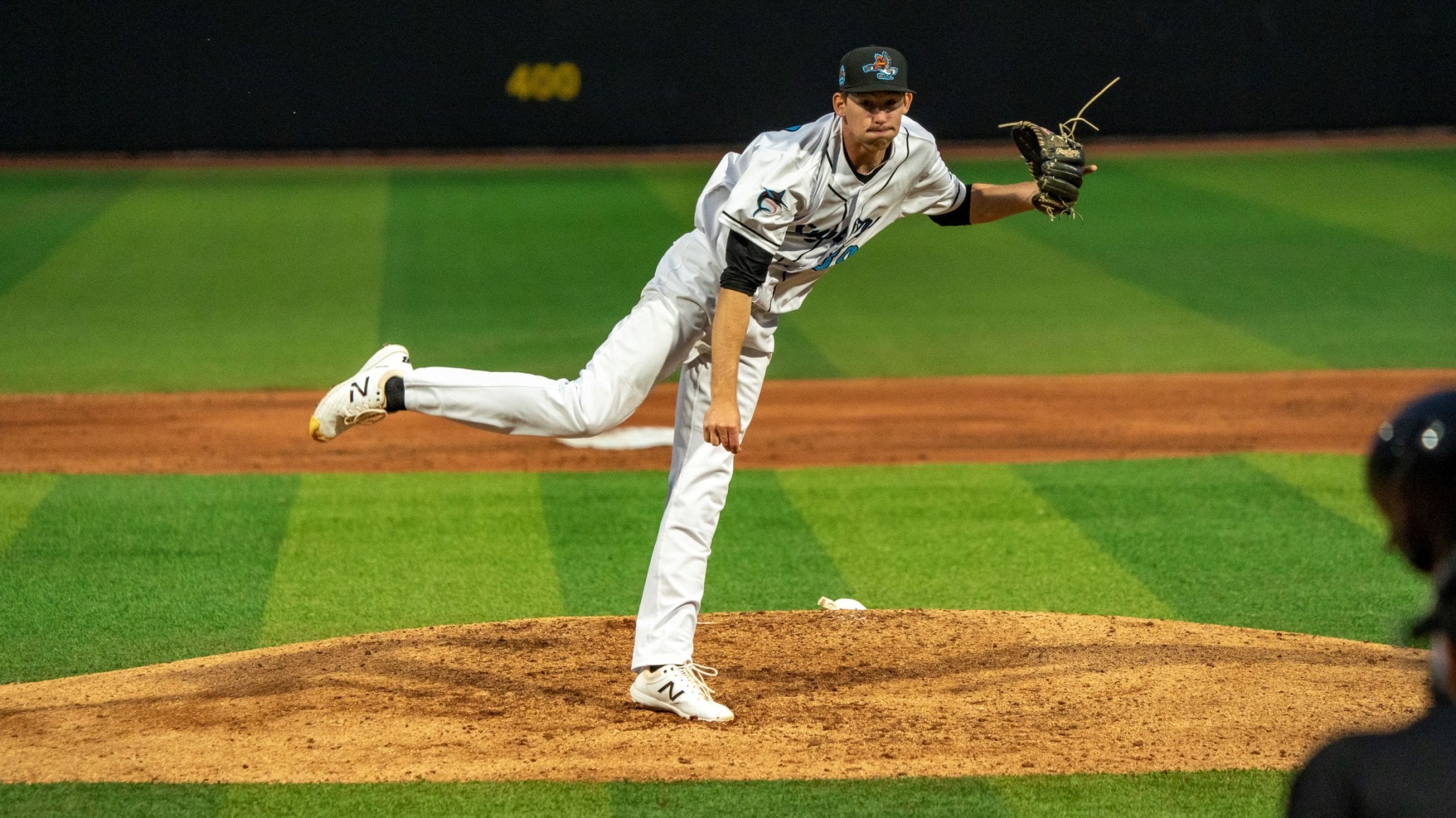 BELOIT, Wisconsin -- His legal name is Michael David Johnson, but these days he's often referred to as Doc. It's a fitting nickname for the ace of the Beloit Sky Carp, even if he's a long way from a PhD. "In the baseball world I've always been known as M.D.,"
Setting the tone: Crowley provides sound for Saints
Musical director and ballpark keyboardist a tuneful St. Paul stalwart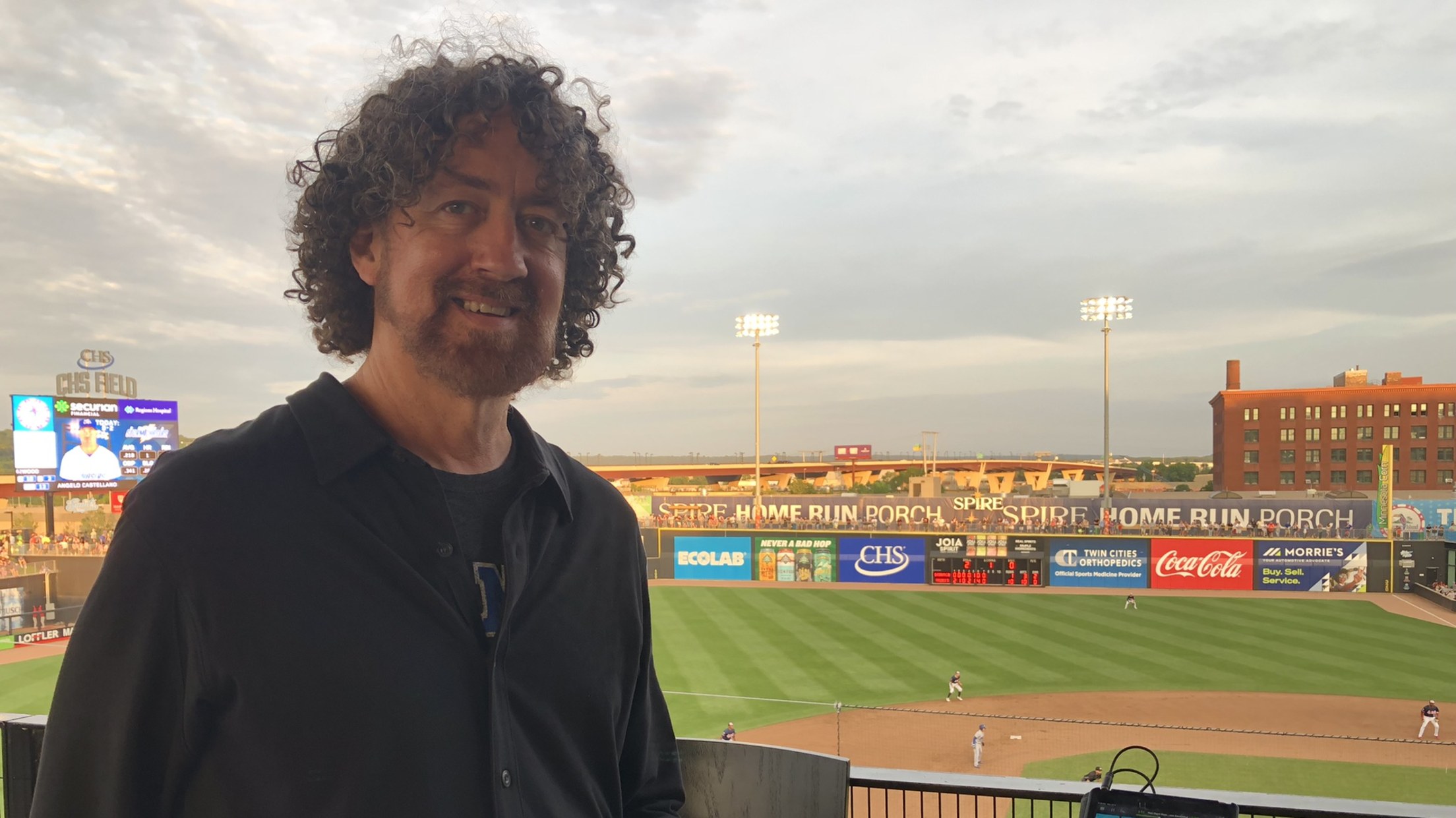 ST. PAUL, Minnesota -- There's a lot going on at the St. Paul Saints' home of CHS Field, in addition to whatever may be taking place between the white lines. For a representative tableau, consider this: A pig delivering balls to the umpire in the midst of a dizzy bat
Timmy Time! Beloit bat boy a ballpark favorite
Timothy Boatner Jr. adds dance routines to his gameday duties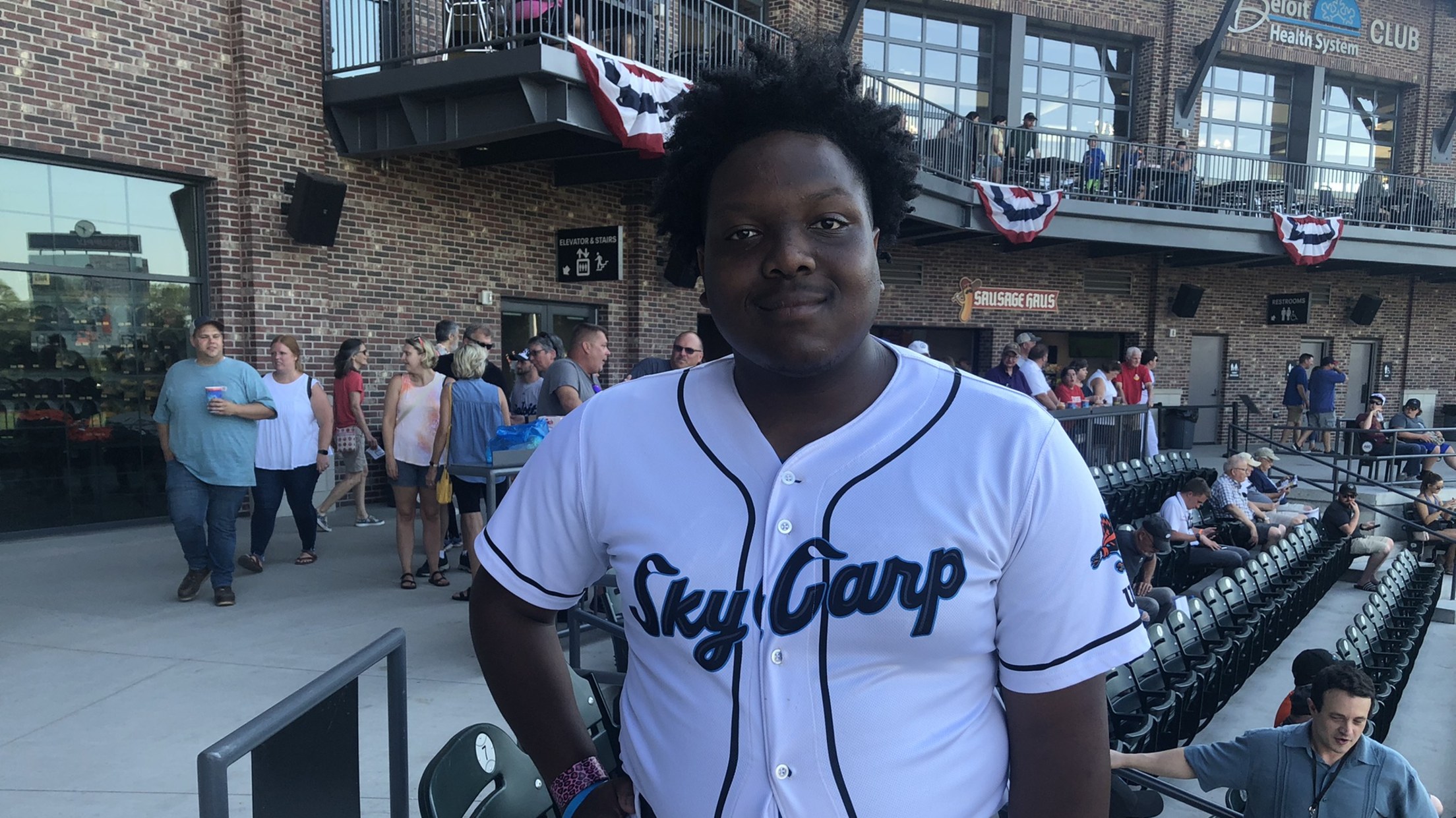 BELOIT, Wisconsin -- Timothy Boatner Jr., batboy for the Beloit Sky Carp, says he's "just a chill kid, ready for fun. And dancing is one of the things I like to do." This approach to life has led to an unlikely ballpark phenomenon: Timmy Time. When it's Timmy Time at
Sea Dogs usher radiates joy while on the job
Jimmy Knowlen, 87, is a hard-working Hadlock Field fixture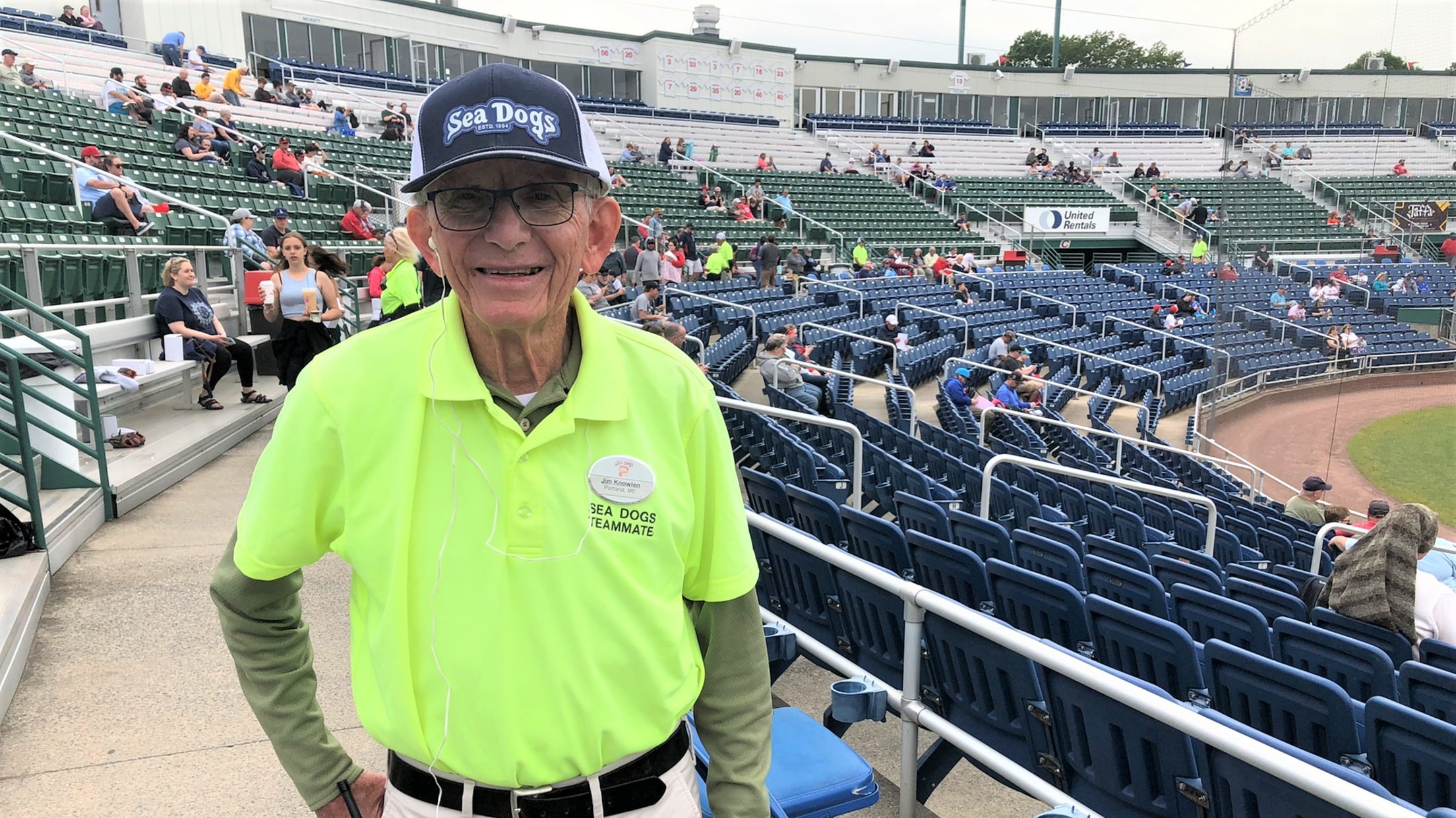 PORTLAND, Maine -- Jimmy Knowlen is in his element. The 87-year-old Portland Sea Dogs usher, perhaps the most popular man at Hadlock Field, is standing in the aisle overlooking section 103. He's decked out in a crisp pair of khakis and a neon yellow shirt denoting his status as a
Ship to stadium: Fisher Cats fly well-traveled flag
Groundskeeper Georgiadis treasures keepsake from USS Iwo Jima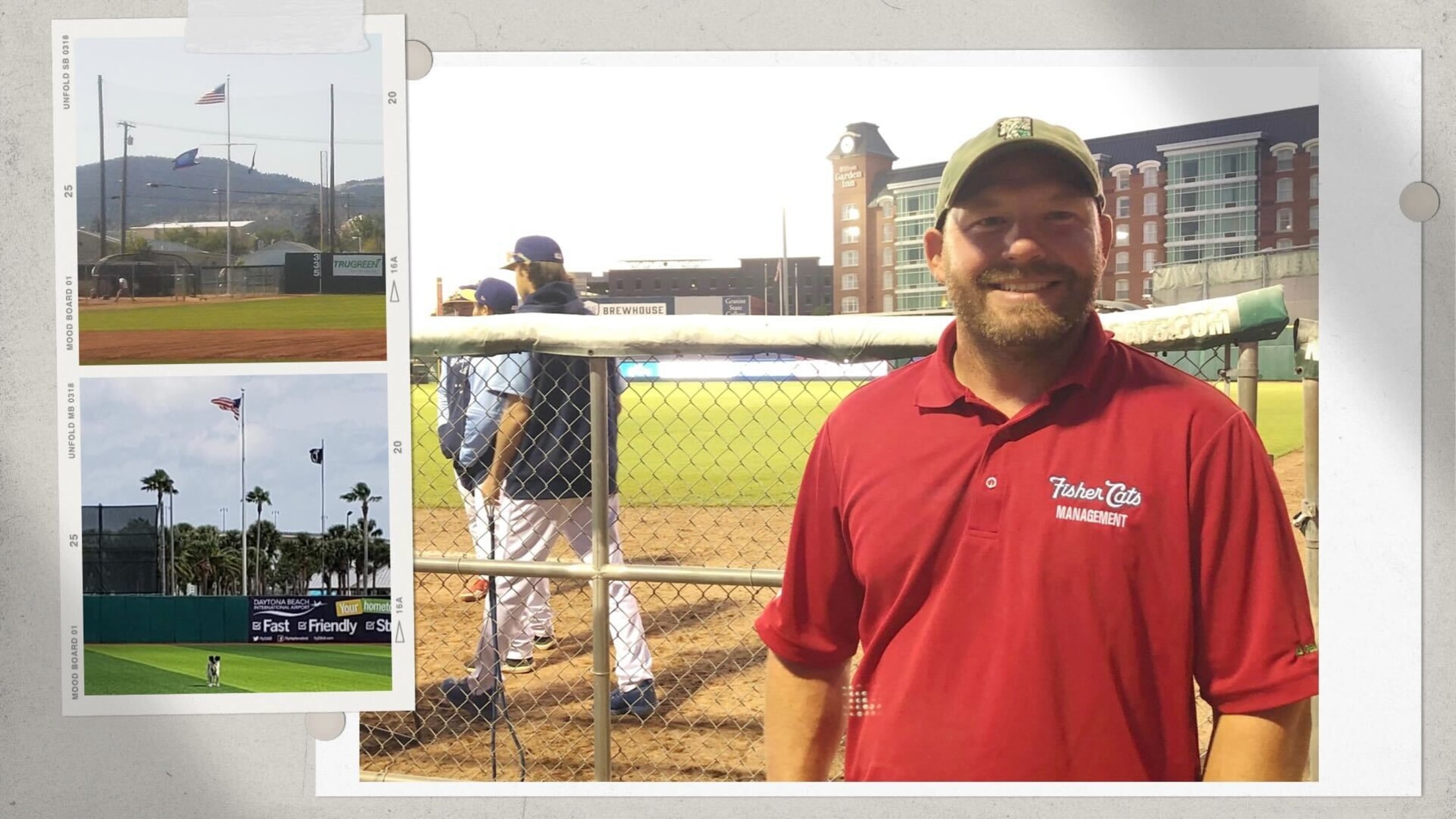 MANCHESTER, N.H. -- After graduating high school, Mike Georgiadis joined the Navy and traveled the world. After leaving the Navy, he became a groundskeeper and traveled all over the country. Throughout these global and domestic journeys, there's been one constant: a unique and personally meaningful American flag. Georgiadis, currently the
Portland's Slugger the Sea Dog, a mascot with zest 
Relentless harbor seal with resting frown brings joy with flips, skits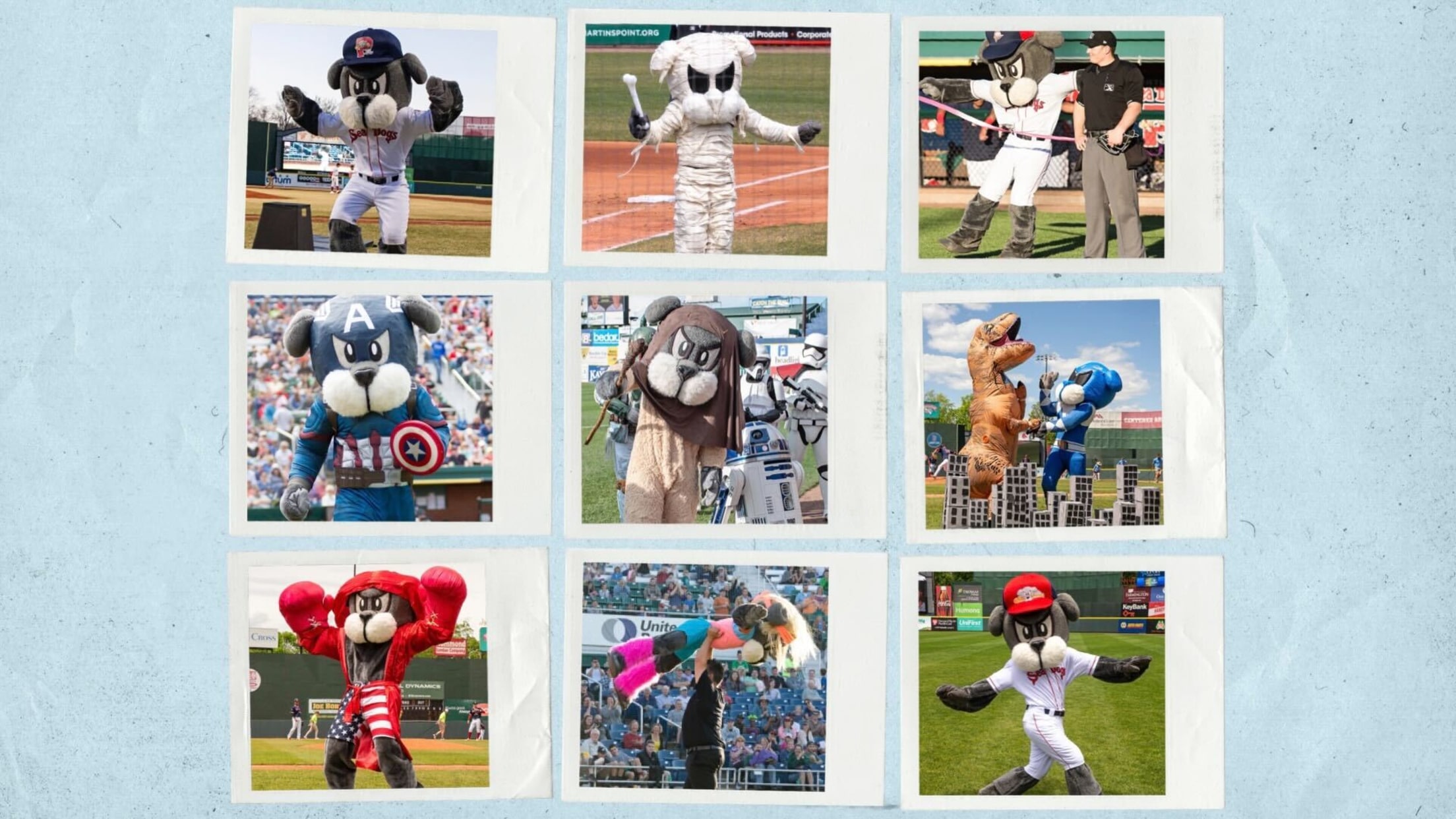 PORTLAND, Maine -- Slugger's face is set in a permanent scowl, a countenance his spokesperson refers to as a "resting frown." But don't let that fixed expression fool you, as the Portland Sea Dogs' resident anthropomorphic seal is one of the most exuberant and boundary-pushing mascots in Minor League Baseball.
Batter up: Chicken Tenders take the field
Manchester team celebrates its city's claim to culinary fame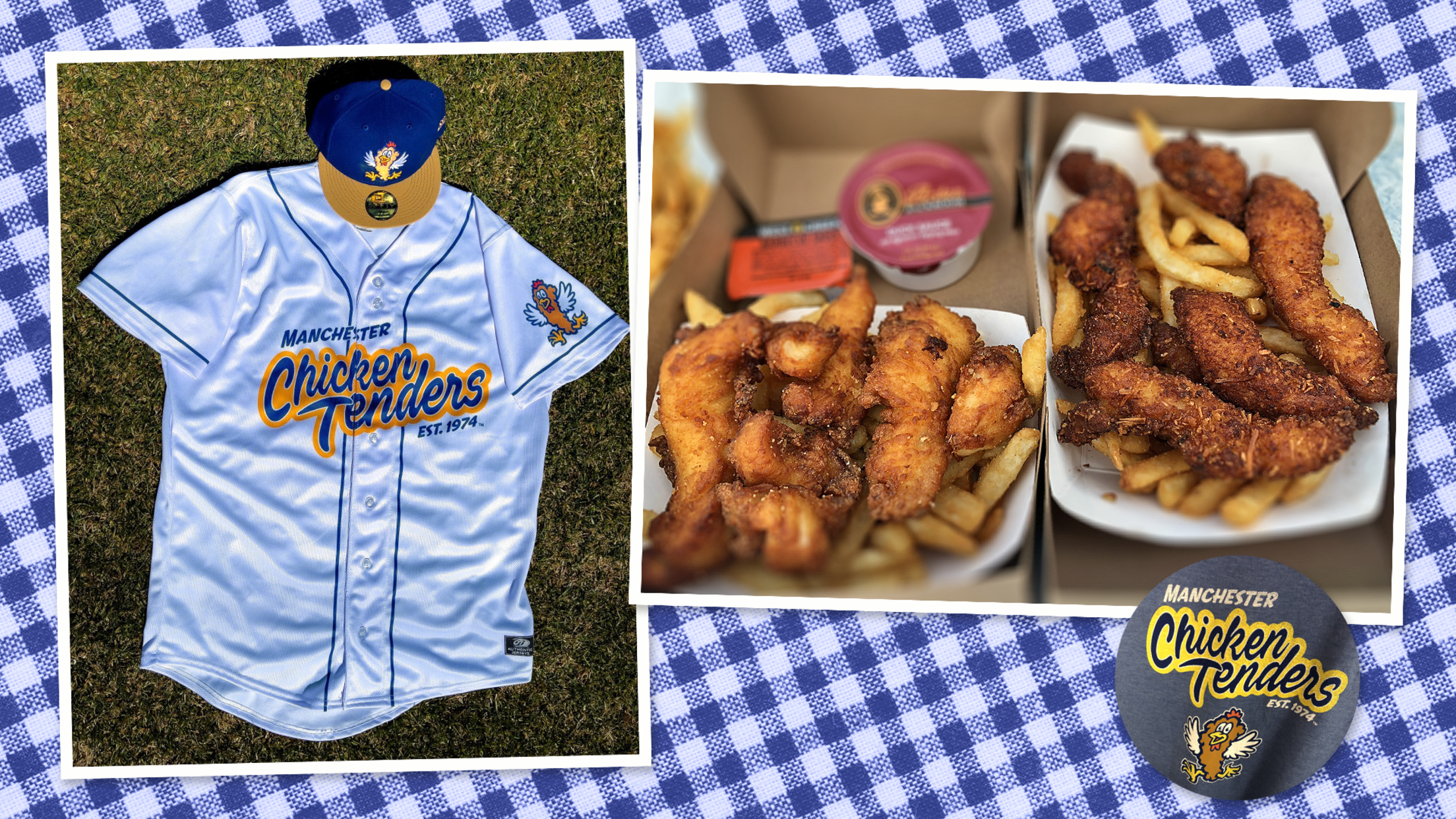 MANCHESTER, N.H. -- Regional food-based alternate identities have been a popular trend in Minor League Baseball for years, but until this season the New Hampshire Fisher Cats had been on the outside looking in. "We hadn't done any [food promotions]. We were asking ourselves, 'What is New Hampshire?'" said Fisher
Doyon won't let Tourette's get in way of dream job
Hartford Yard Goats PA announcer thrives on mic despite condition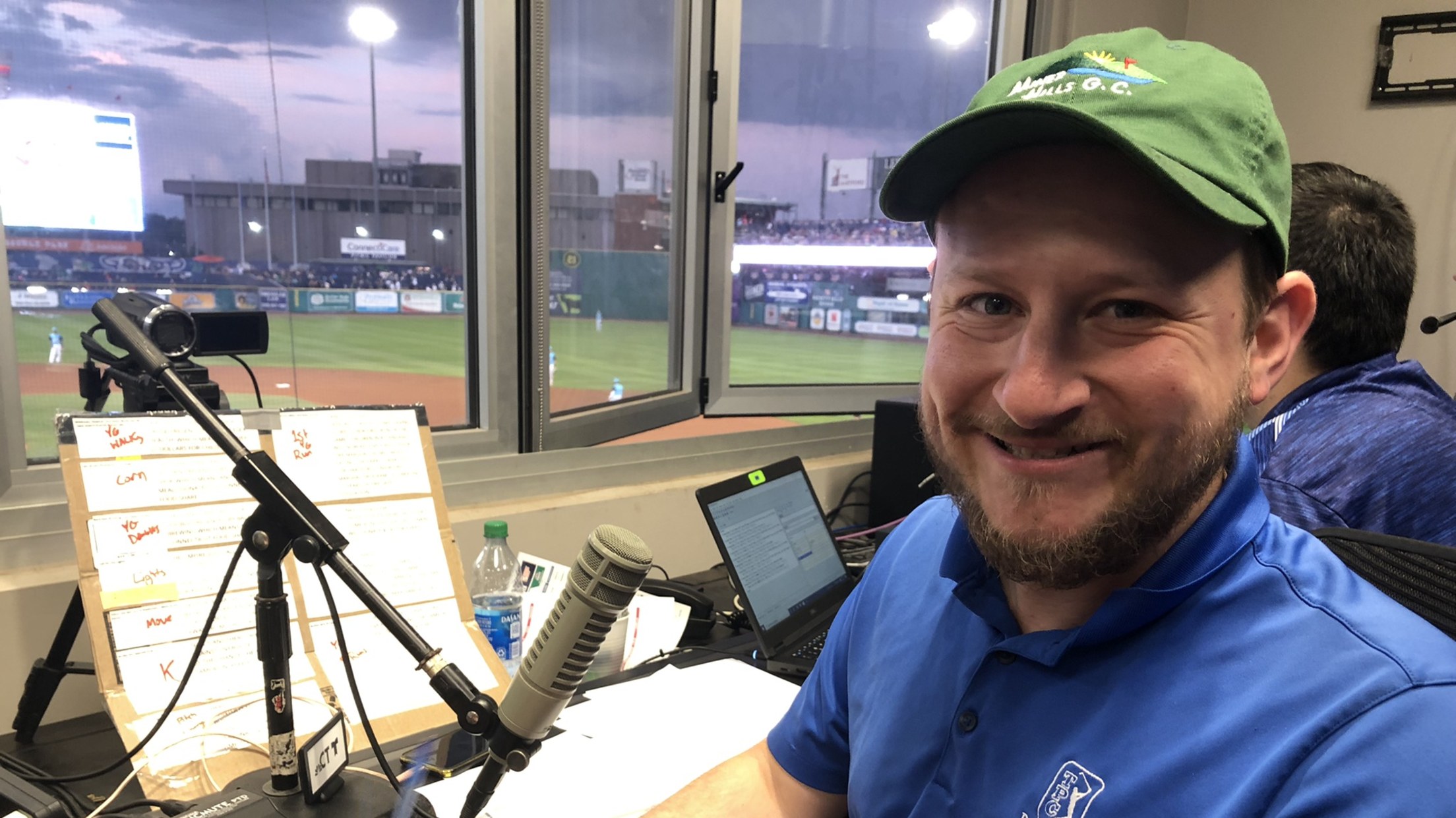 HARTFORD, CONN. -- Jared Doyon, PA announcer for the Hartford Yard Goats, describes his style on the mic as clear and concise. So, too, is his message for those who may take inspiration from his career path: "Don't let Tourette's stop you from doing what you love." Doyon, 28, was
Mr. 3000: Capps reaches milestone in Round Rock
Express broadcaster pivoted to baseball following stint with CNN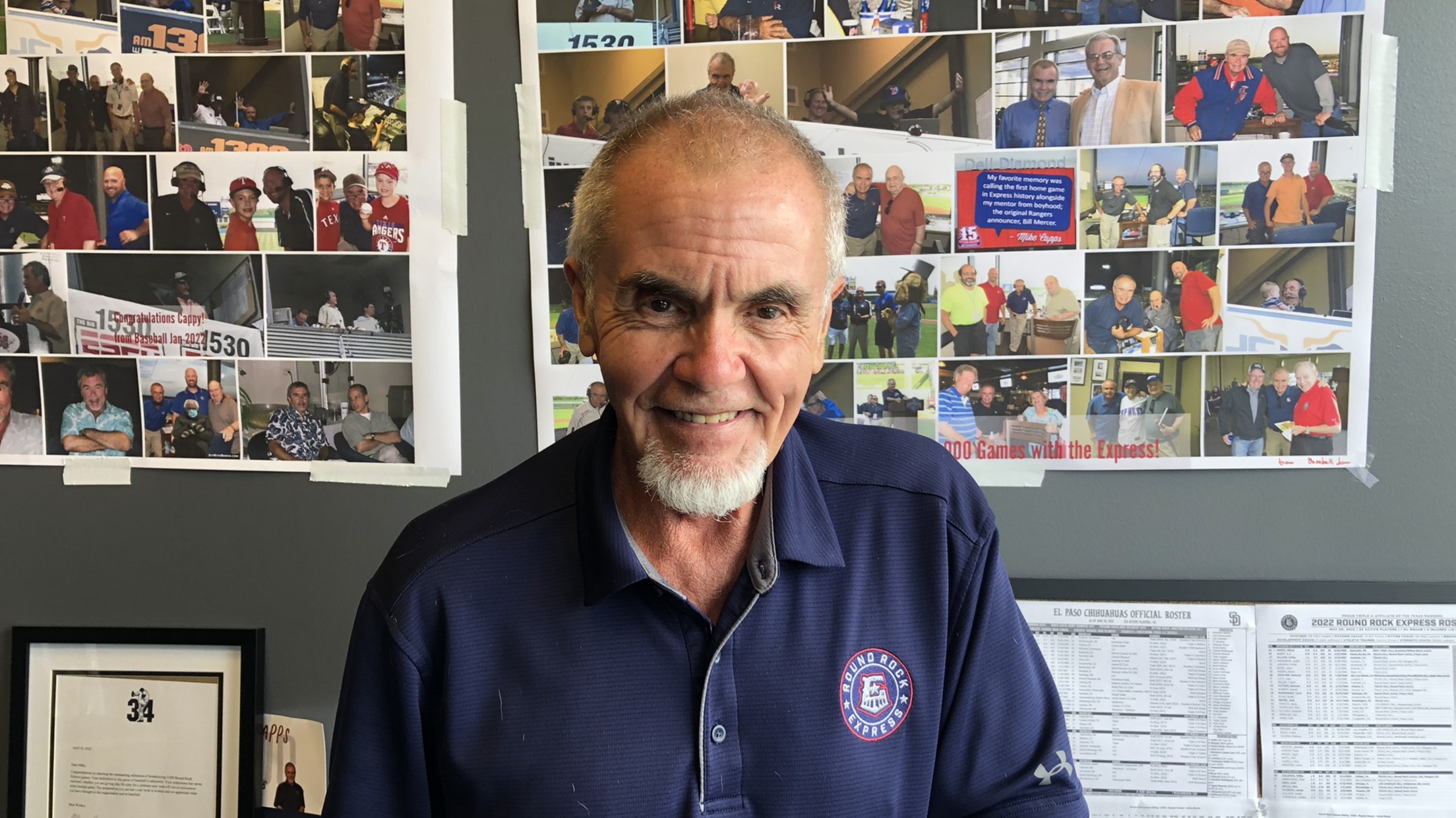 ROUND ROCK, TEXAS -- Baseball is a sport that loves its round-numbered milestones, which don't necessarily have to be related to on-field accomplishments. Note, for instance, the hoopla that surrounded April 24's Sunday afternoon matinee between the Round Rock Express and visiting Albuquerque Isotopes. Mike Capps, the first and only
Meet bat boy 'Big Mike' Garcia, ballpark icon 
Beloved Sugar Land fixture now working in San Antonio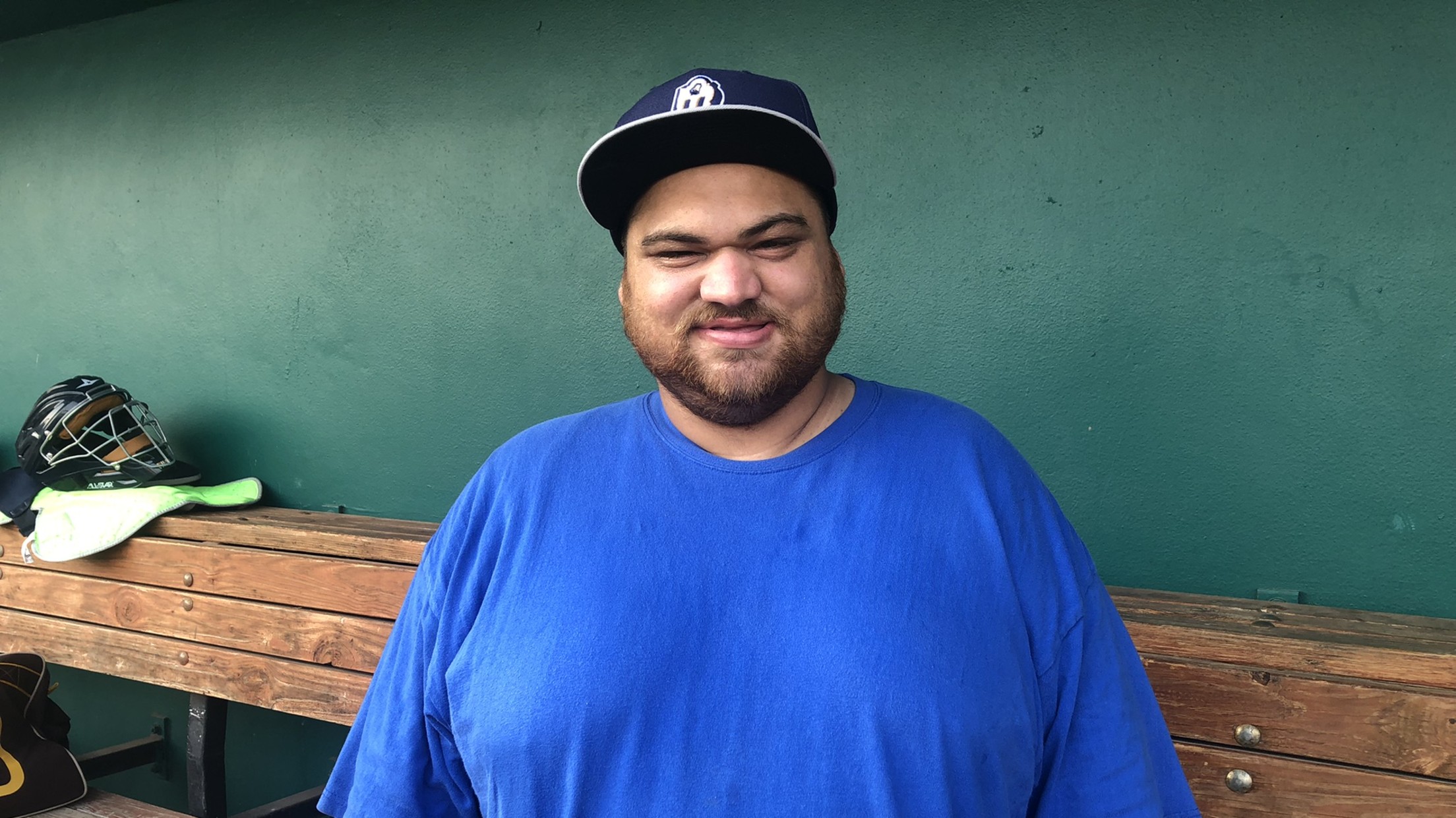 SAN ANTONIO, TEXAS -- If you've never met a batboy with his own bobblehead before, then you've never met "Big Mike" Garcia. He's been a beloved ballpark presence for the past decade, establishing his reputation with the Sugar Land Skeeters/Space Cowboys before moving on to the San Antonio Missions this
How sweet it is: Sugar Land baseball evolves
From indy to Astros, Skeeters to Space Cowboys, a busy two years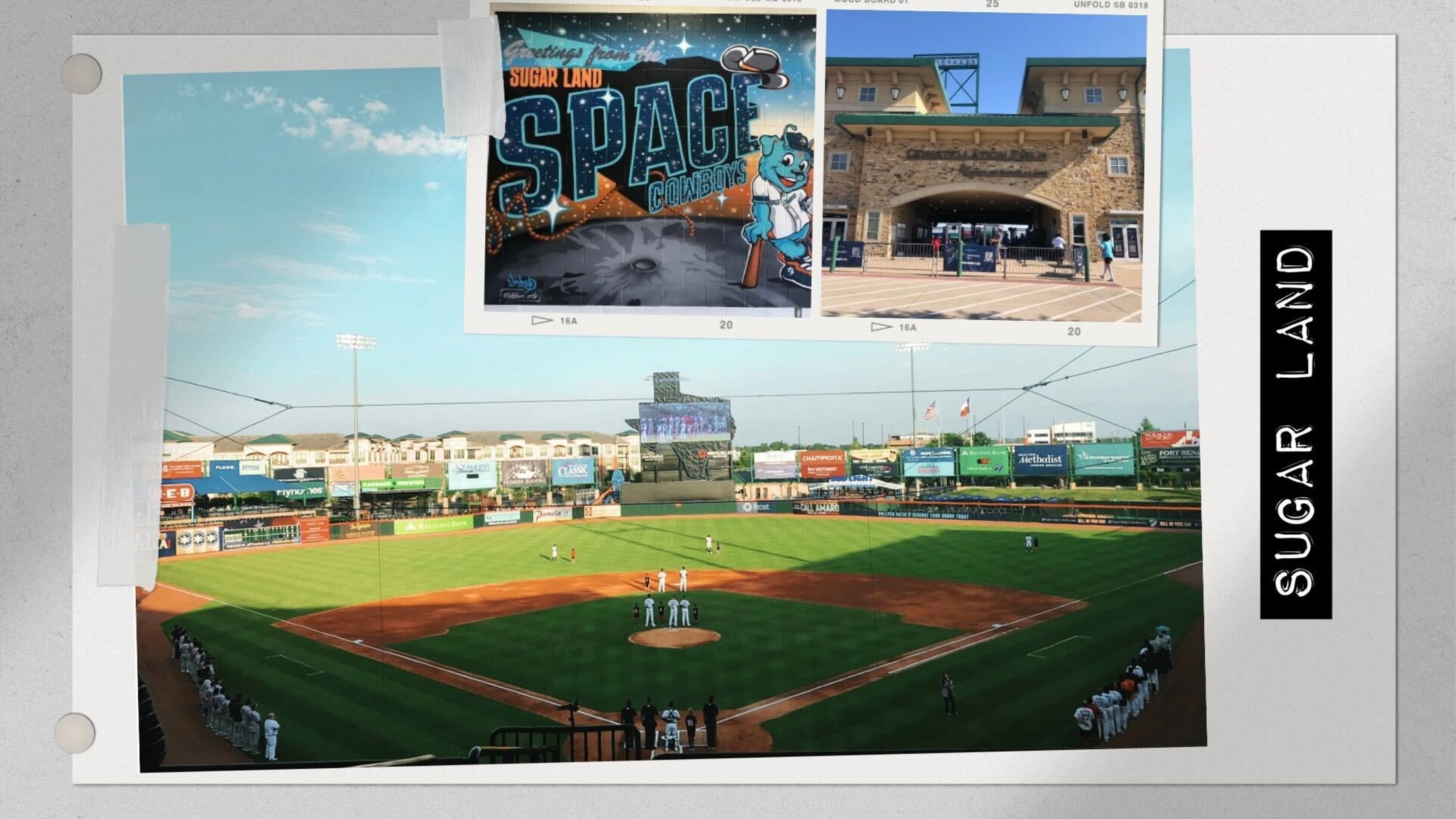 SUGAR LAND, TEXAS -- Located approximately 20 miles to the southwest of Houston, Sugar Land was originally established as Imperial Sugar's company town. First incorporated as a city in 1959, it has evolved over the decades into a master-planned community of over 110,000 people. Sugar Land's recent growth -- in
Not-so-lean cuisine: 2021 ballpark food highlights 
They came, they saw, they chowed down: Designated Eaters tell all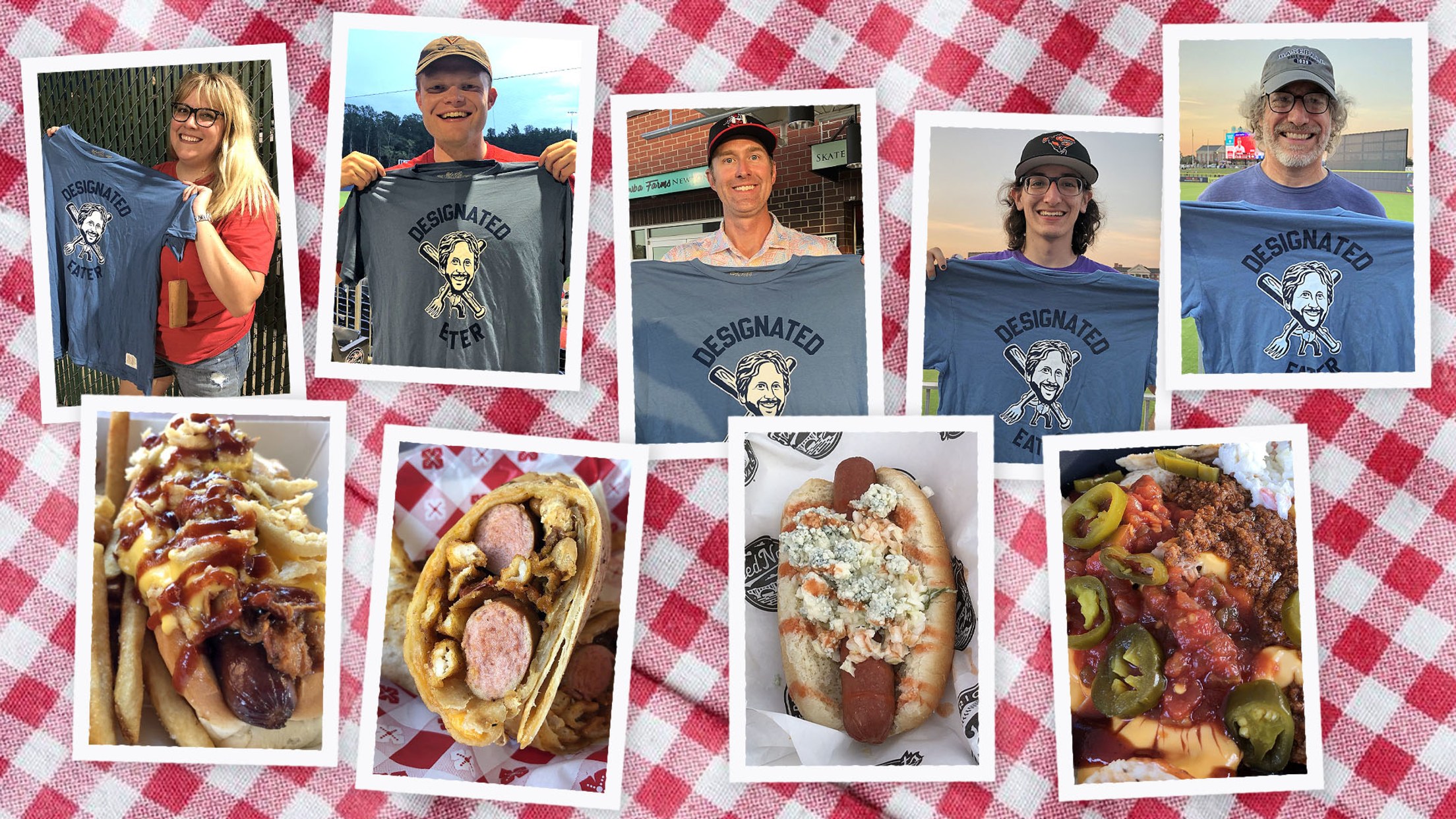 Hungry? You will be after reading this article. During the 2021 season I visited eight Minor League ballparks, bringing my career total to 182. At each one I recruited a Designated Eater: an individual who consumes the ballpark food that my gluten-free diet prohibits. (I was diagnosed with celiac disease
From player to usher, with 40 years in-between
Williams, member of 1980 Alexandria Dukes, now FredNats staffer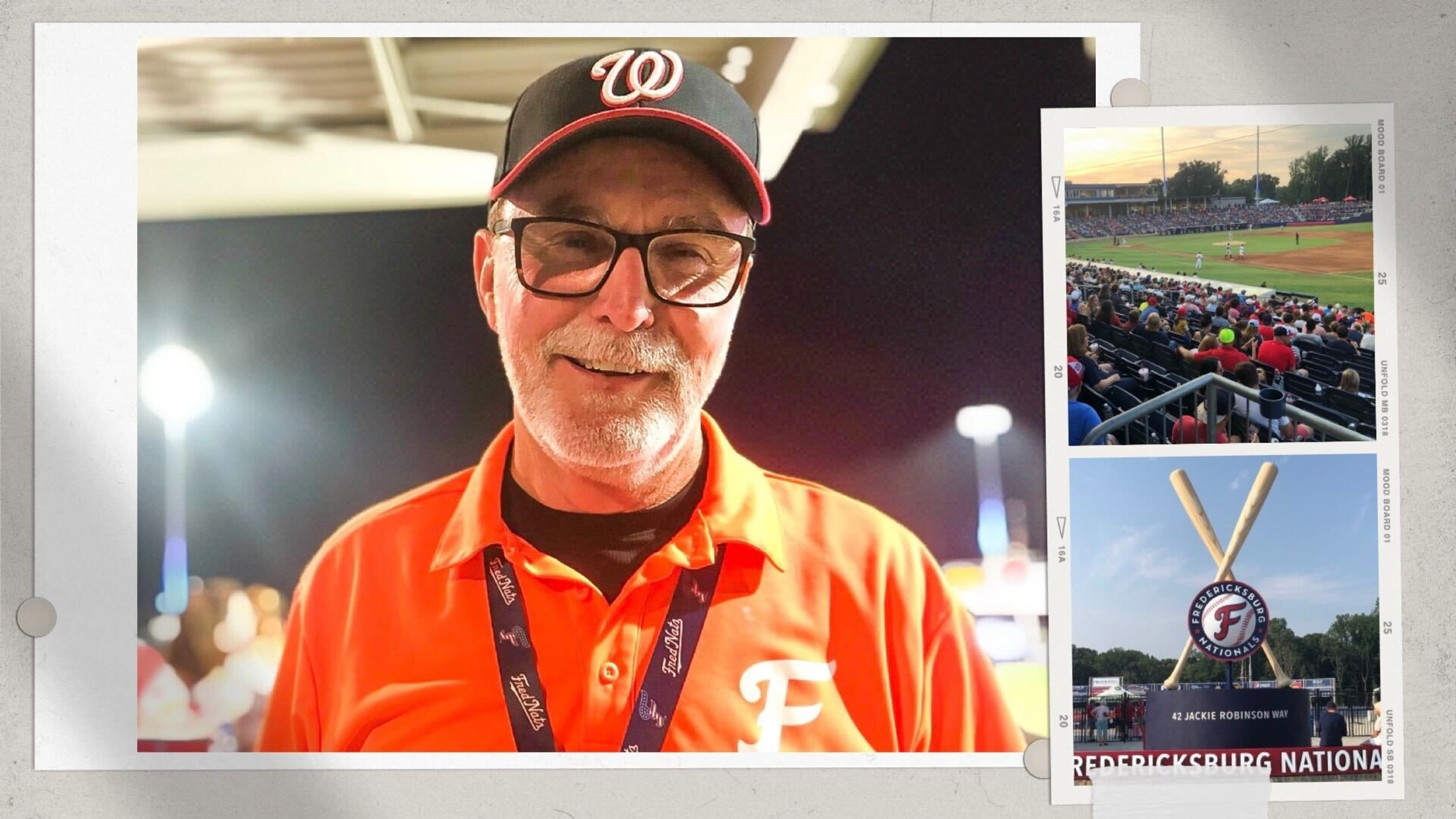 FREDERICKSBURG, Virginia -- In 1980, right-handed pitcher Wesley Williams played his third and final Minor League Baseball season as a member of the Alexandria Dukes. Forty-one years later, he is again employed by that very same franchise. The Dukes, established in 1978, relocated from Alexandria to Woodbridge, Virginia in 1984.
Anime to actuality: Wu travels unique baseball path
Nanning, China native furthers career in Fredericksburg front office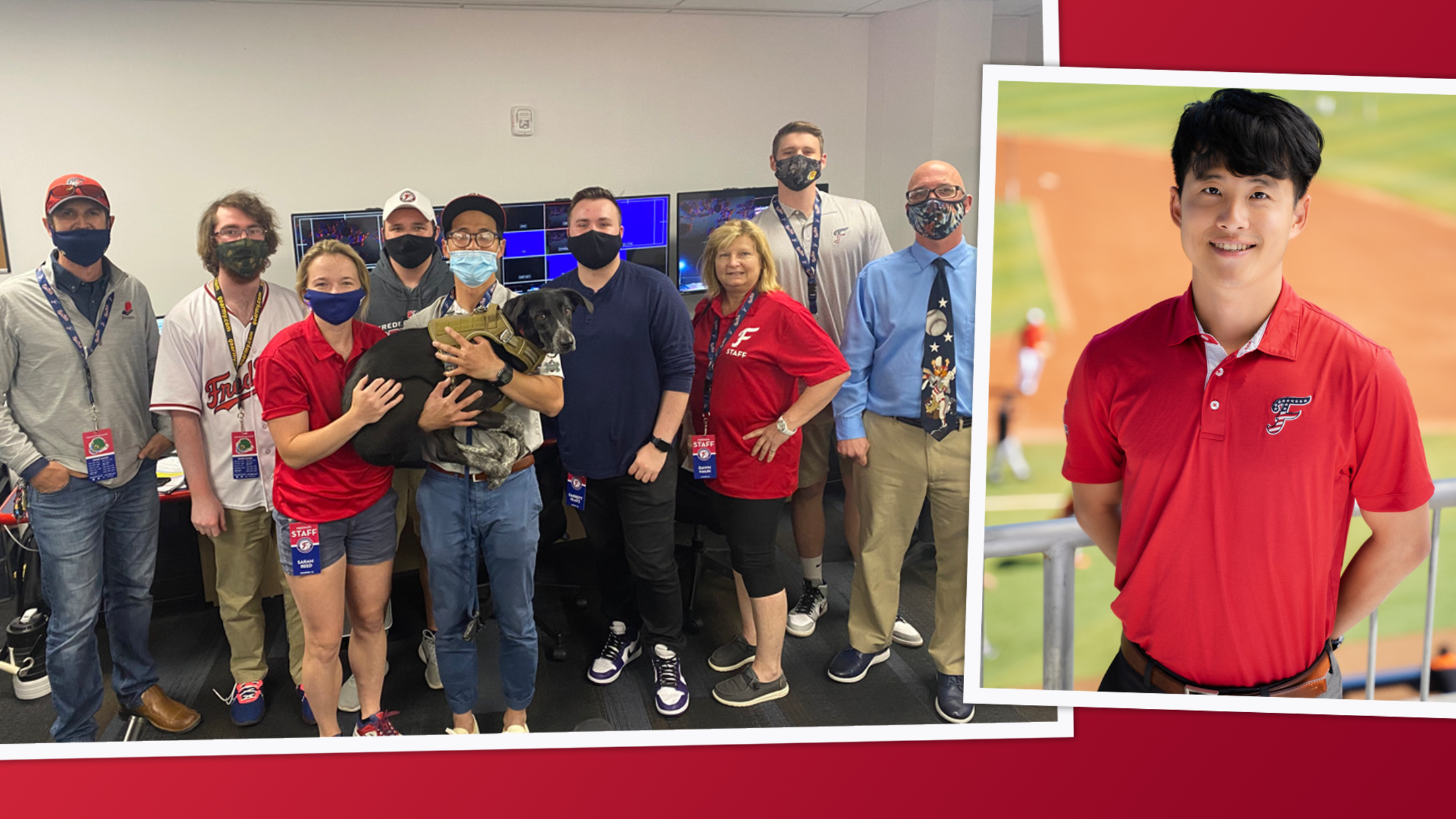 FREDERICKSBURG, Virginia -- Zhancheng Wu, director of production for the Low-A Fredericksburg Nationals, was a key part of the front office during the team's inaugural season at FredNats Ballpark. He created graphics, helped produce the livestream broadcast and assembled a wide variety of original video content, often with his dog,
Pass the mic: Patriots' Paul Spychala moves on
Somerset PA announcer reflects on 23 joyous seasons in the booth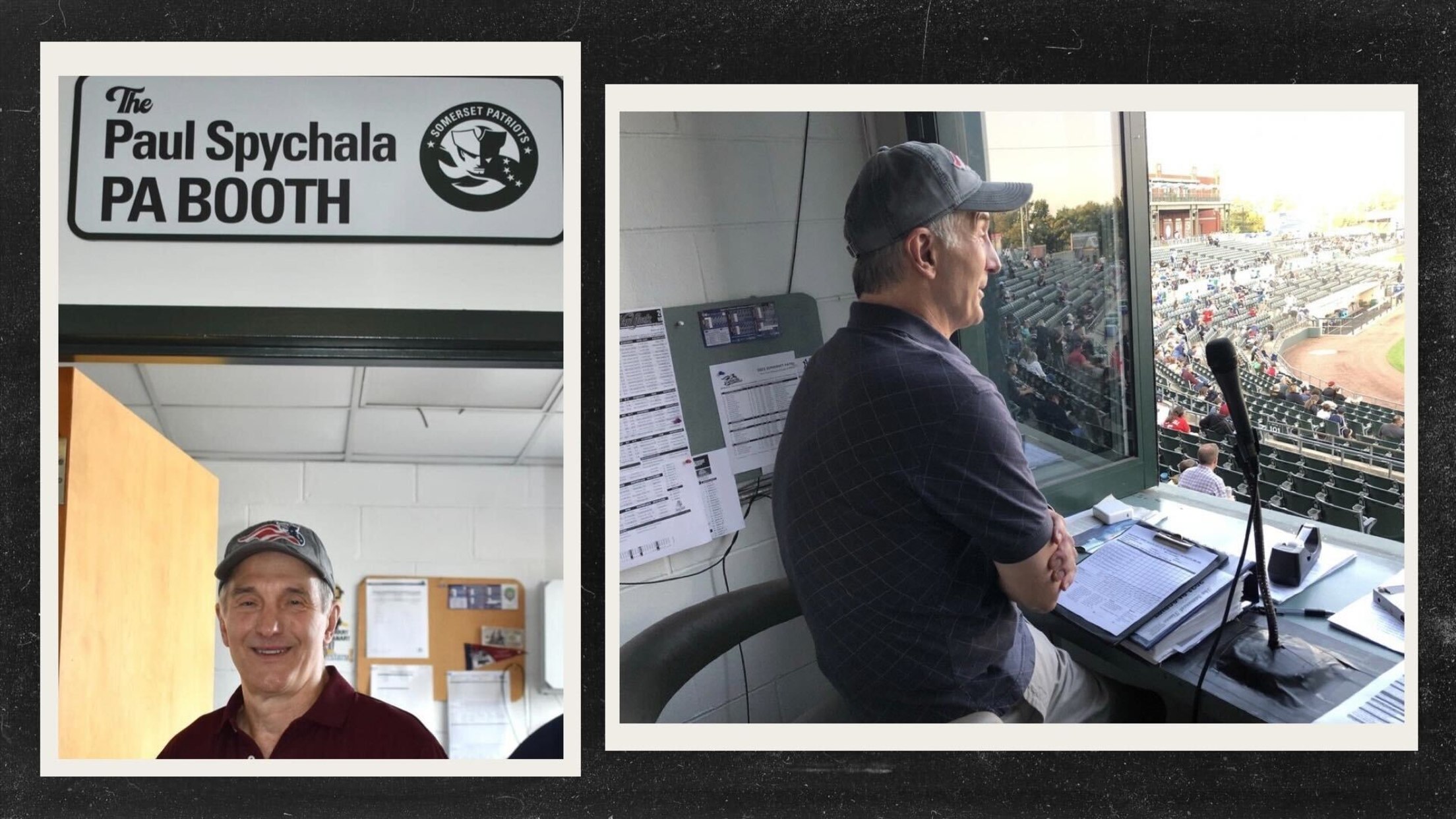 BRIDGEWATER TOWNSHIP, New Jersey -- TD Bank Ballpark, home of the Somerset Patriots, hosted its first game on June 7, 1999. Paul Spychala made his debut as the team's PA announcer that evening, beginning a 1,396-game run that came to an end on Sept. 12. After 23 seasons, six Atlantic
Somerset Patriots recover from ballpark flood
Eight days after devastating storm, Yankees affiliate returns home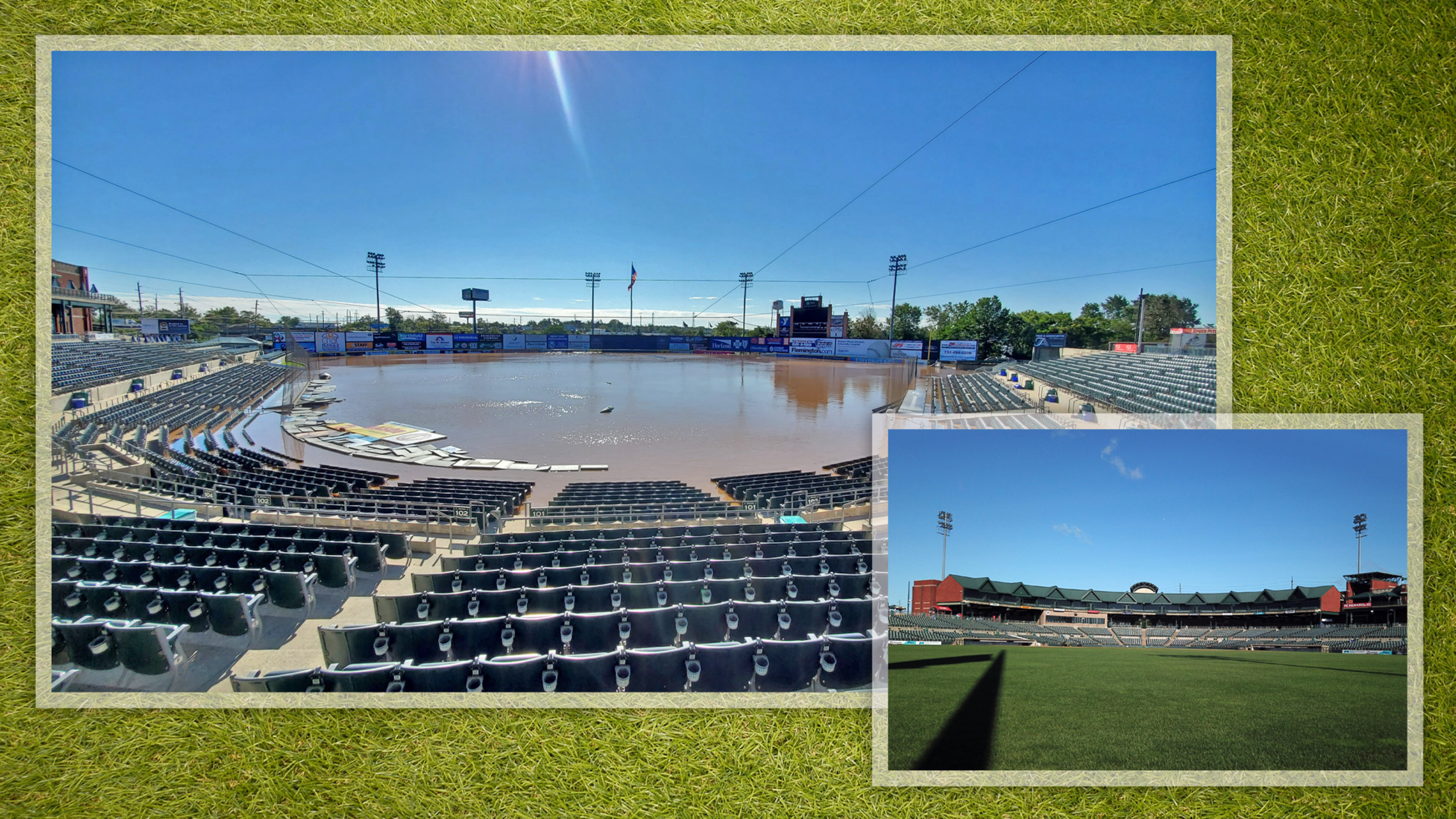 BRIDGEWATER TOWNSHIP, New Jersey -- Dan Purner, head groundskeeper for the Somerset Patriots, doesn't particularly enjoy being the center of attention. He says groundskeepers are like umpires: "If you don't think of us, it's probably a good thing." As the Patriots took the field at their home of TD Bank
Baby Conrad brought to life by young performer
Copeland collaborates with Crawdads to create new character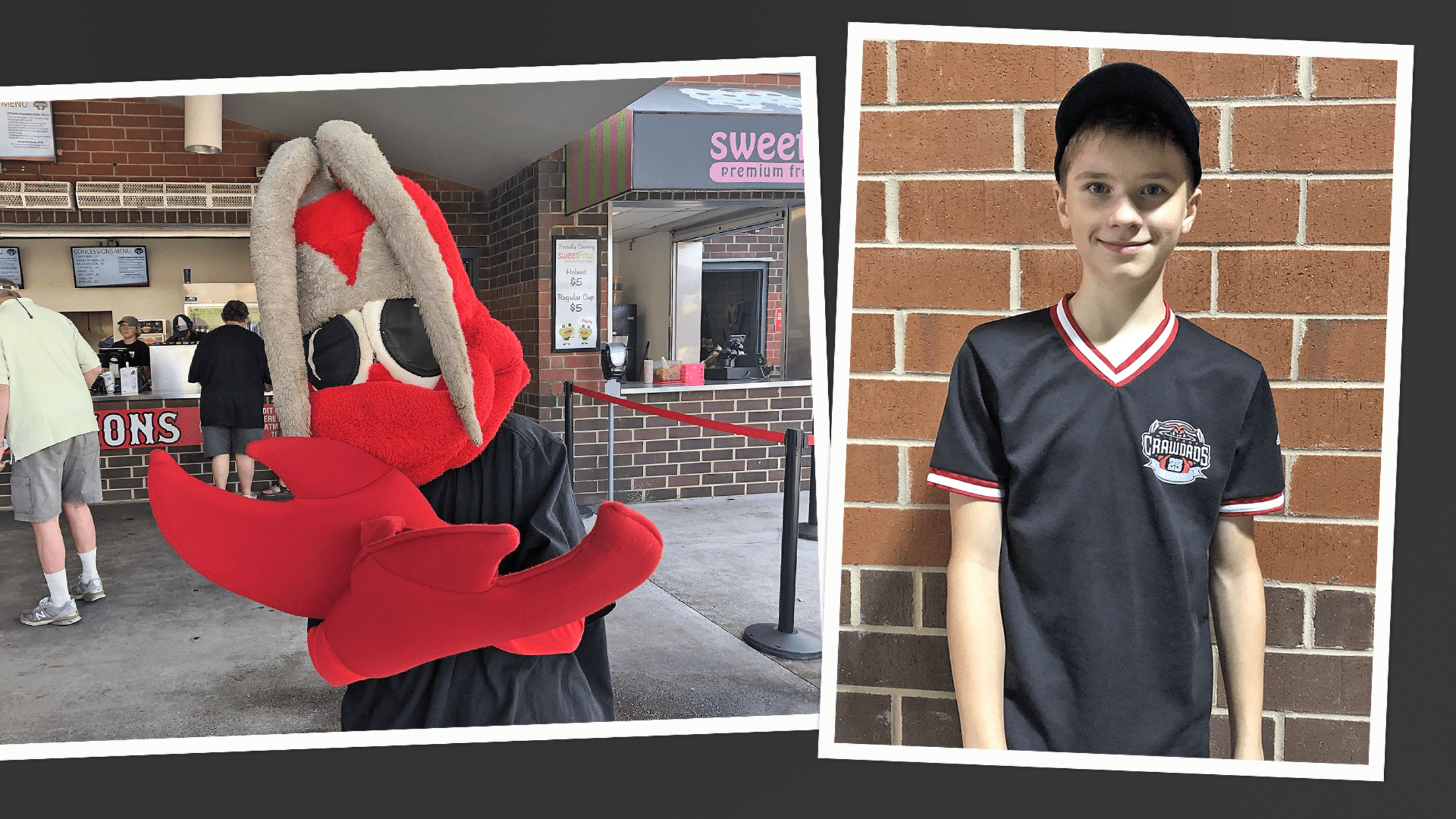 HICKORY, North Carolina -- Alex Copeland, a mild-mannered 14-year-old, has a secret ballpark identity. Upon arriving at the Hickory Crawdads' home of L.P. Frans Stadium, he morphs into a fun-loving and gregarious infant crustacean. He is no longer Alex. He is Baby Conrad, Crawdads mascot. "I go around, see the