The Road to The Show™: Rays' Mead
No. 33 overall prospect breaking the mold for Australian hitters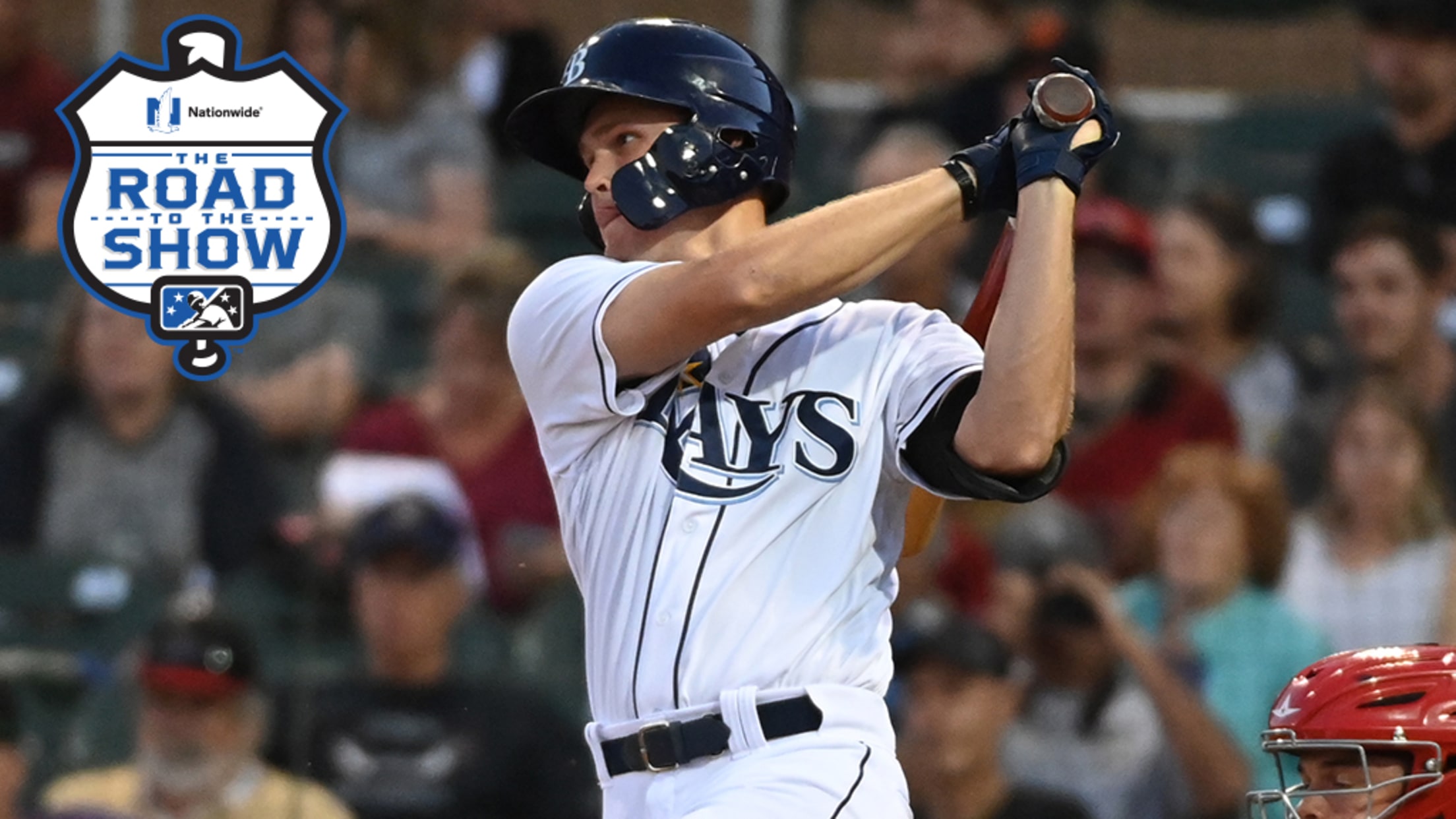 Each week, MiLB.com profiles an elite prospect by chronicling the steps he's taken toward achieving his Major League dream. Here's a look at second-ranked Rays prospect Curtis Mead. For more stories about players on The Road to The Show, click here. Curtis Mead is on the verge of going where
Bradley, Manzardo shine brightest for Rays
Tough All-Star calls abound in Minors' winningest system of '22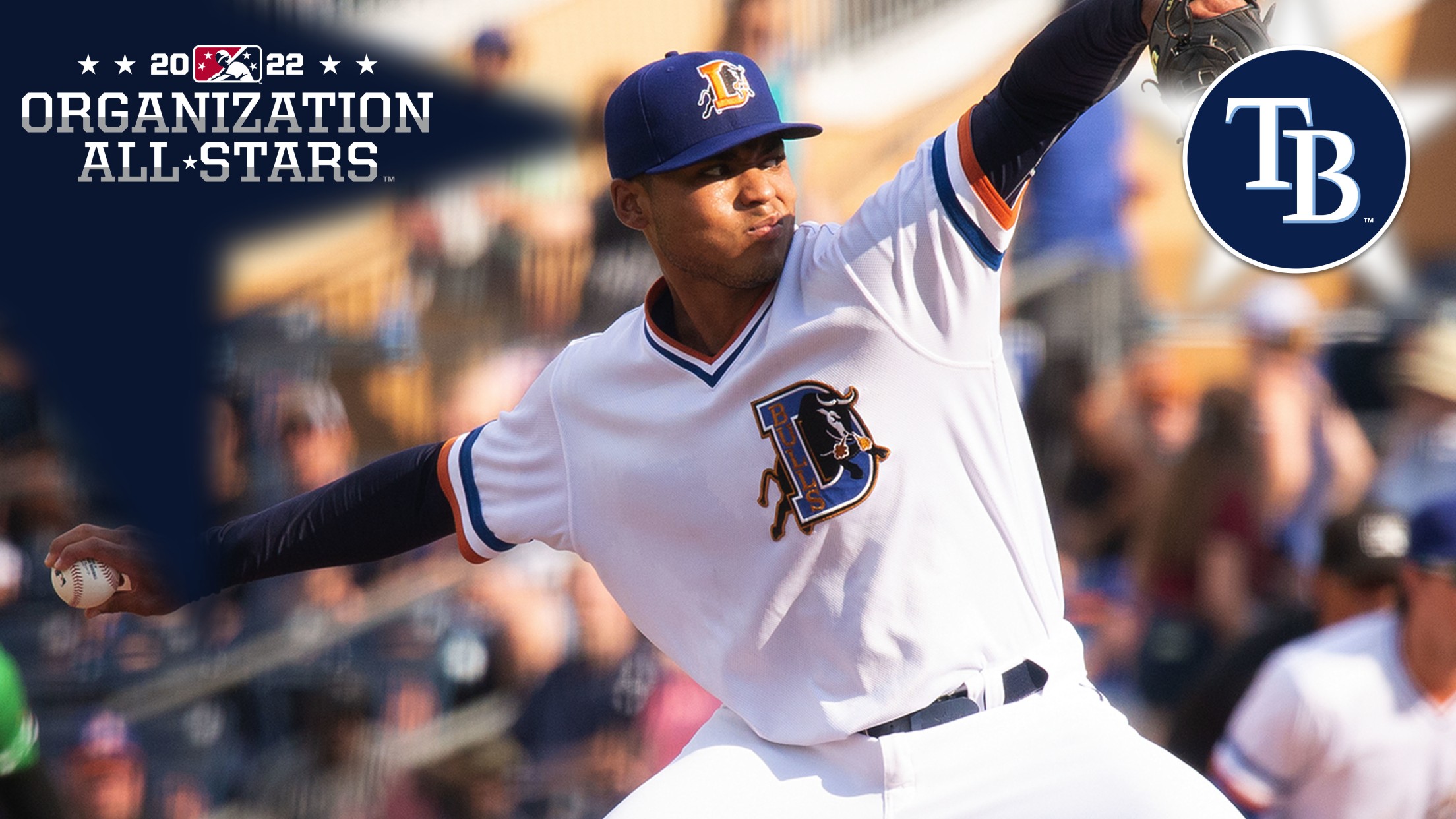 Each offseason, MiLB.com goes position by position across each organization and honors the players -- regardless of age or prospect status -- who had the best seasons in each farm system. Next up in our 2022 Organization All-Stars series are the Tampa Bay Rays. 2022 Organization Summary Triple-A Durham: 86-64
Durham, Nashville make for familiar IL title game
Triple-A Rays, Brewers clubs square off for 19th time this year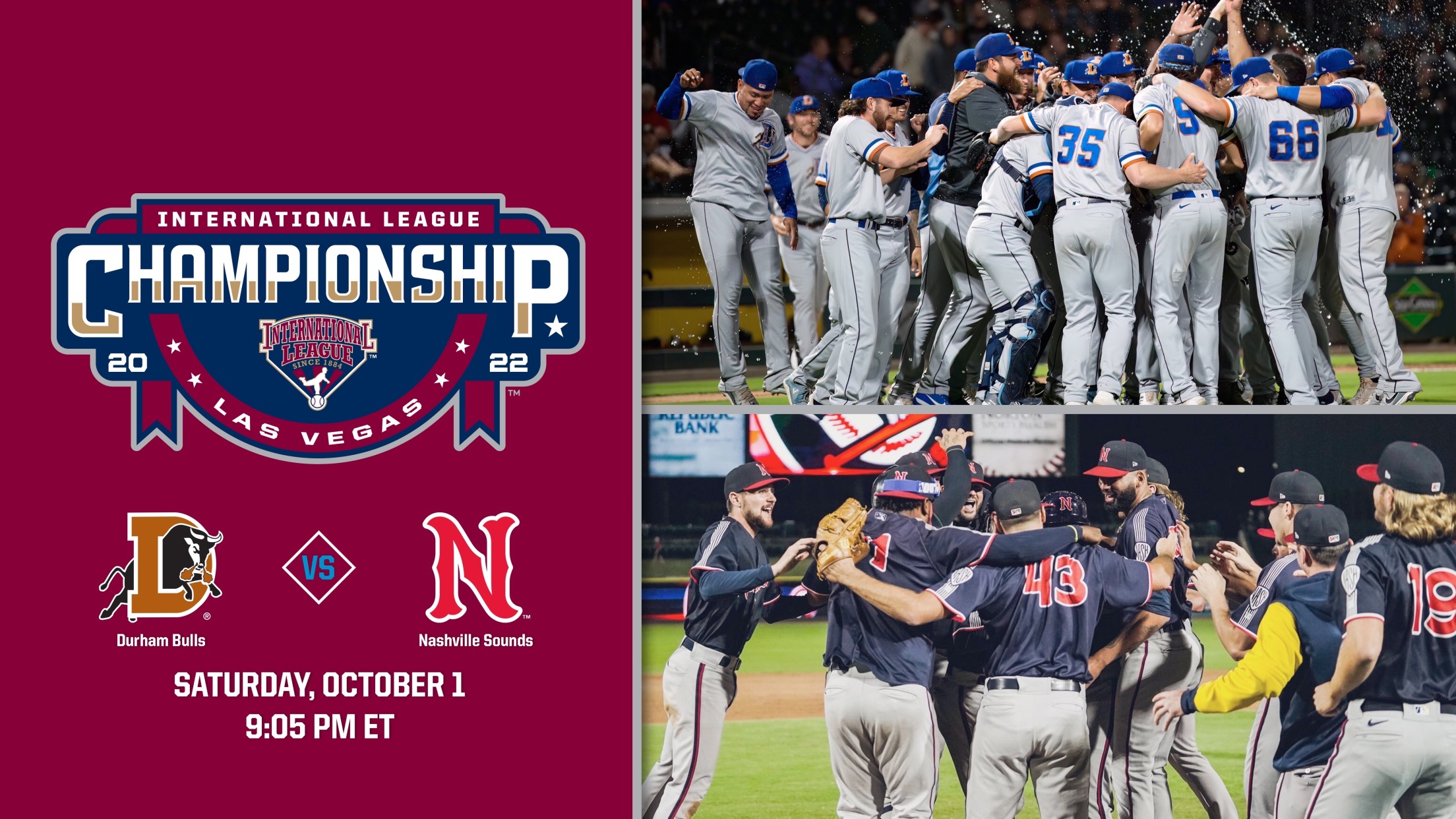 Durham and Nashville have seen each other 18 times this season. But it all comes down to the 19th matchup. The Rays' and Brewers' Triple-A affiliates will meet in the International League Championship at 9 p.m. ET on Saturday at Las Vegas, as part of the Triple-A Triple Championship. The
RiverDogs sweep to second straight championship
Rays affiliate goes 4-0 in postseason en route to Carolina crown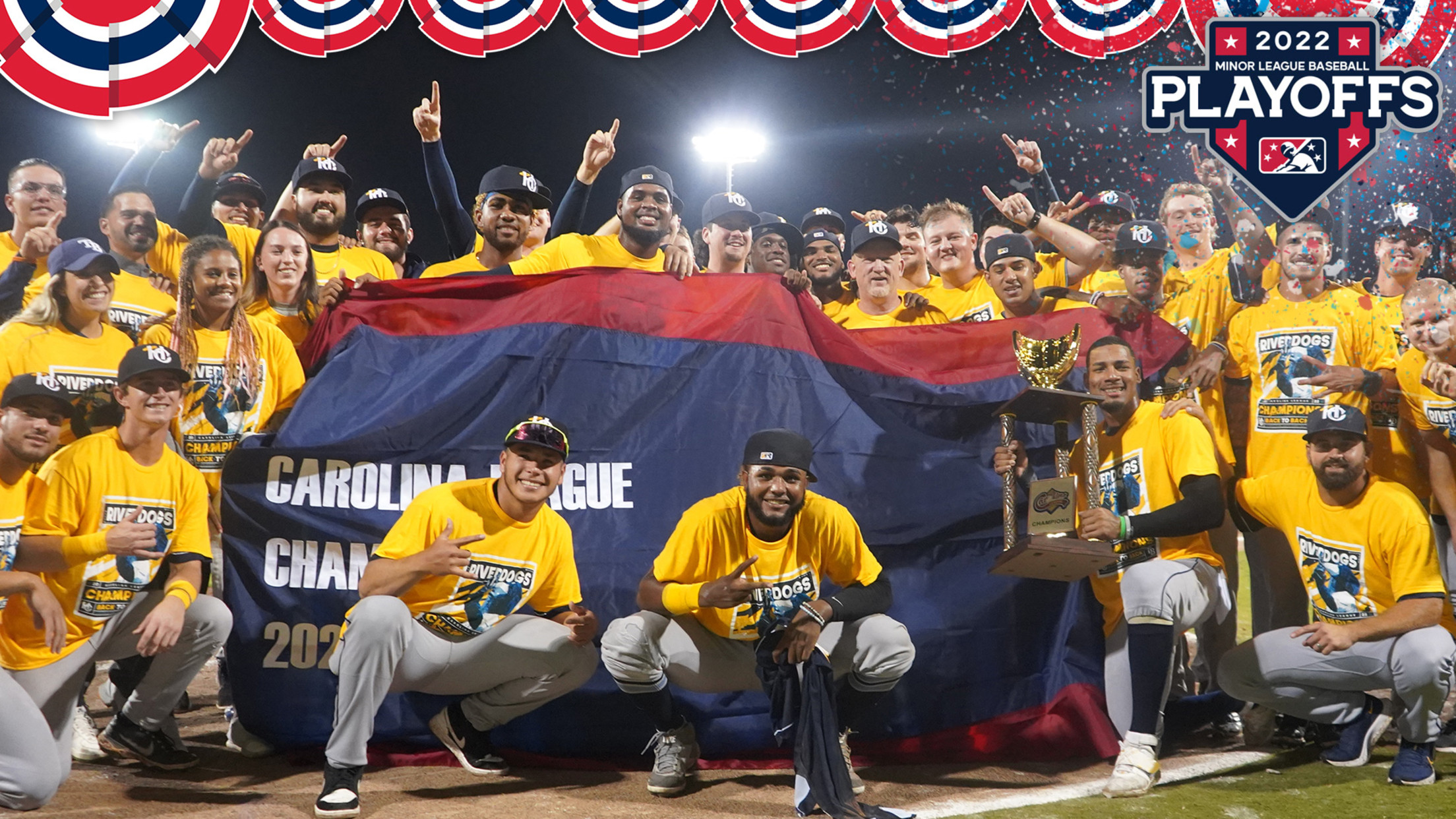 Much like it did all season long, Charleston dominated in the playoffs en route to a second straight title. The Single-A Rays affiliate completed a sweep of the Carolina League Championship Series with a convincing 6-2 victory over Lynchburg on Tuesday night at Bank of the James Stadium.
Presenting top plays by position from the first half
DeLuzio, Abrams, Duzenack made the most of their spot on the field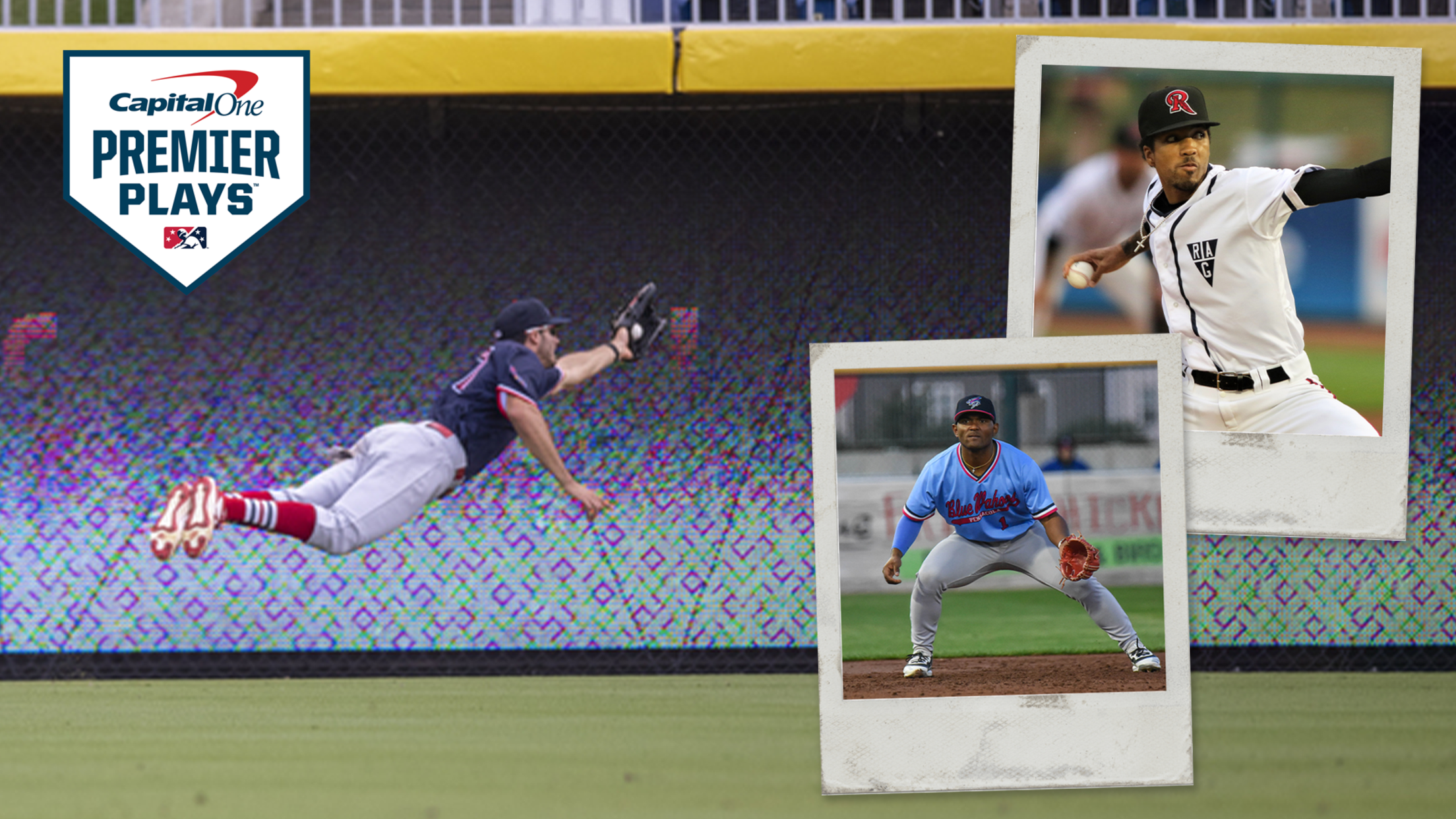 Throughout the first half of the Minor League season, fans were treated to some remarkable, jaw-dropping, eye-popping and show-stopping displays of defensive excellence. We've broken down the best of the best in our weekly Top 10 countdown, and brought fans into the conversation with our voting for Plays of the
The Road to The Show™: Rays righty Bradley
No. 63 overall prospect building on breakout 2021 campaign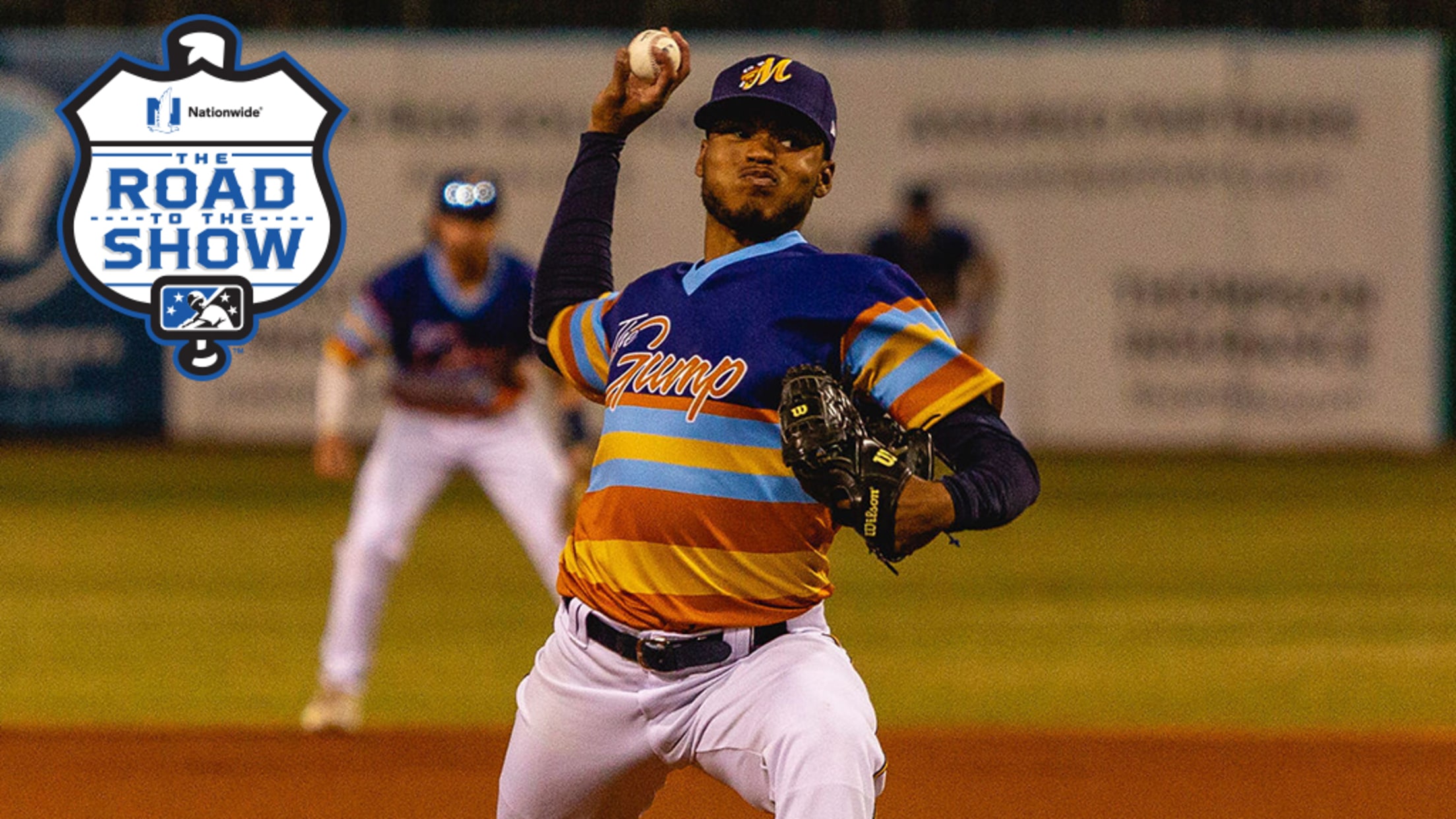 Each week, MiLB.com profiles an elite prospect by chronicling the steps he's taken toward achieving his Major League dream. Here's a look at Rays No. 3 prospect Taj Bradley. For more stories about players on The Road to The Show, click here. The bar is high, but Taj Bradley could
Biscuits Boom to Victory, 7-3
Montgomery breaks record for most home runs at Riverwalk Stadium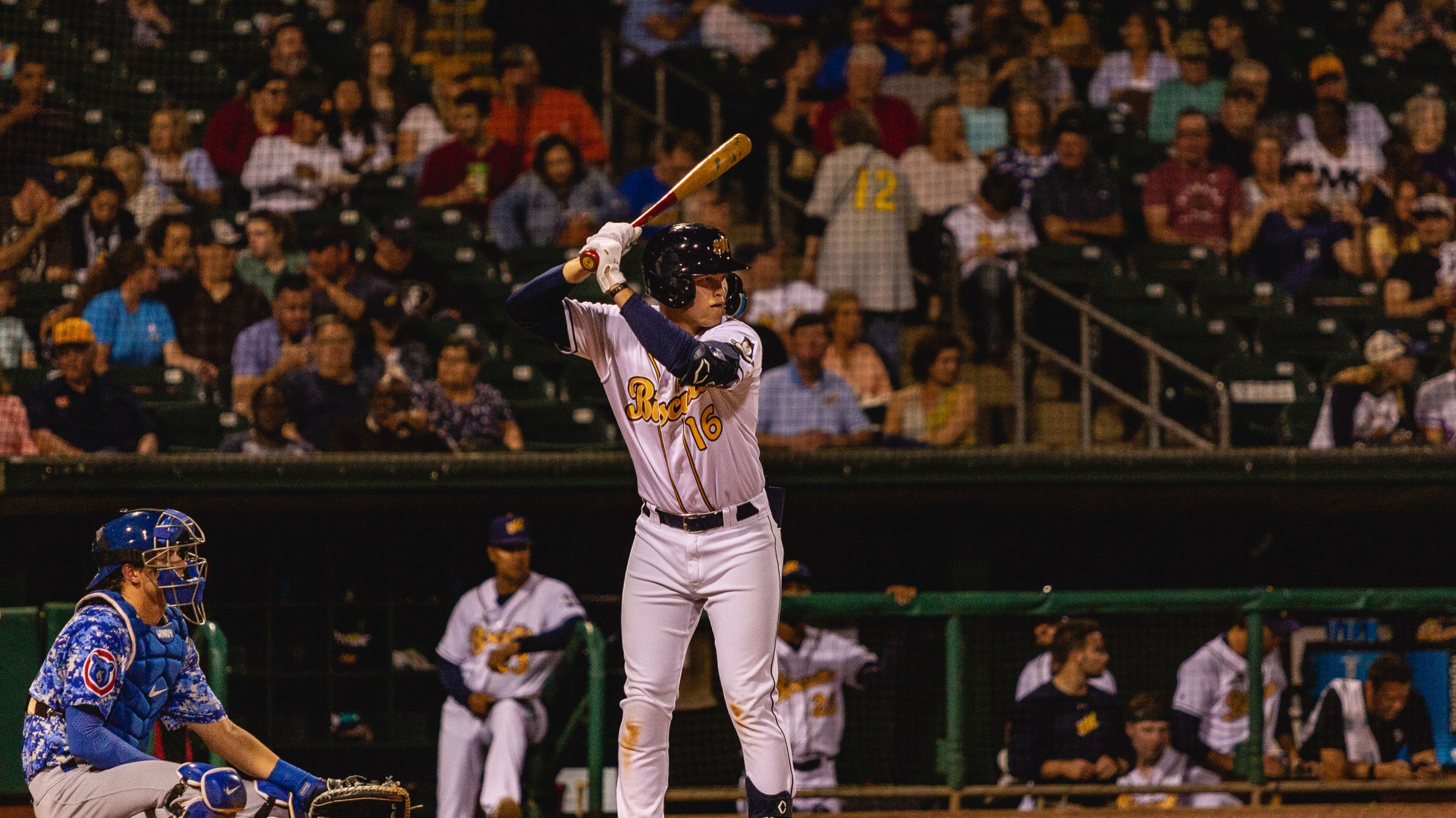 MONTGOMERY, Ala.. – The Biscuits (3-2) were baking as they broke the record for most home runs at Riverwalk Stadium with five in their 7-1 victory over the Tennessee Smokies (3-2) on Wednesday night. Both the Biscuits and the Smokies did not waste any time picking up where they finished
Prospect Q&A: Rays' infielder Edwards
No. 70 overall prospect working to add more 'tools to the toolshed'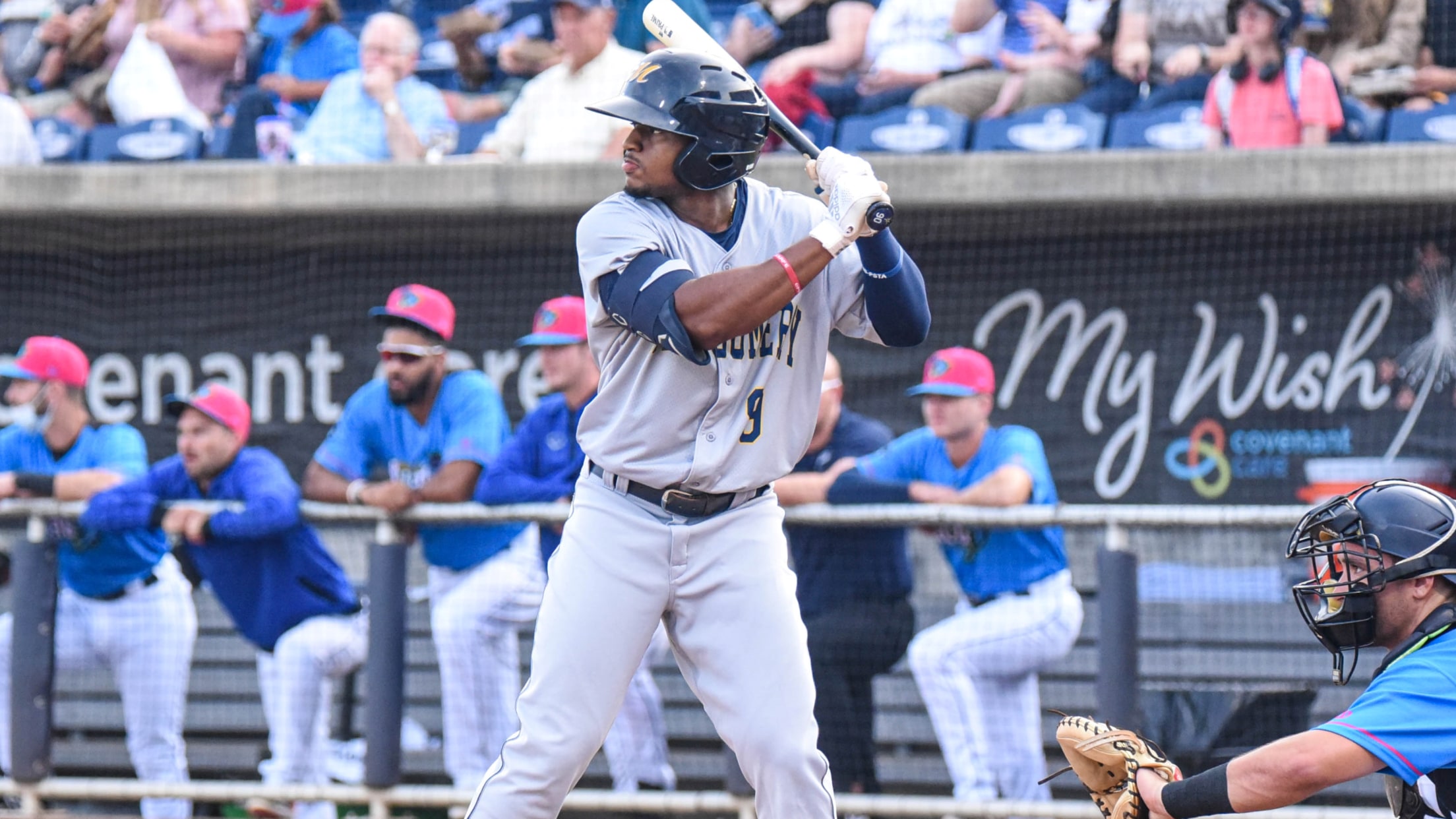 Due to the pandemic and an injury to his oblique, the Rays waited about 18 months before getting to see Xavier Edwards play in their system. But once he got back on the field, the No. 70 overall prospect showed he can be one of the best leadoff hitters in
Bradley, Mead shined for Rays in 2021
Dominant individual, team seasons defined deep Tampa Bay system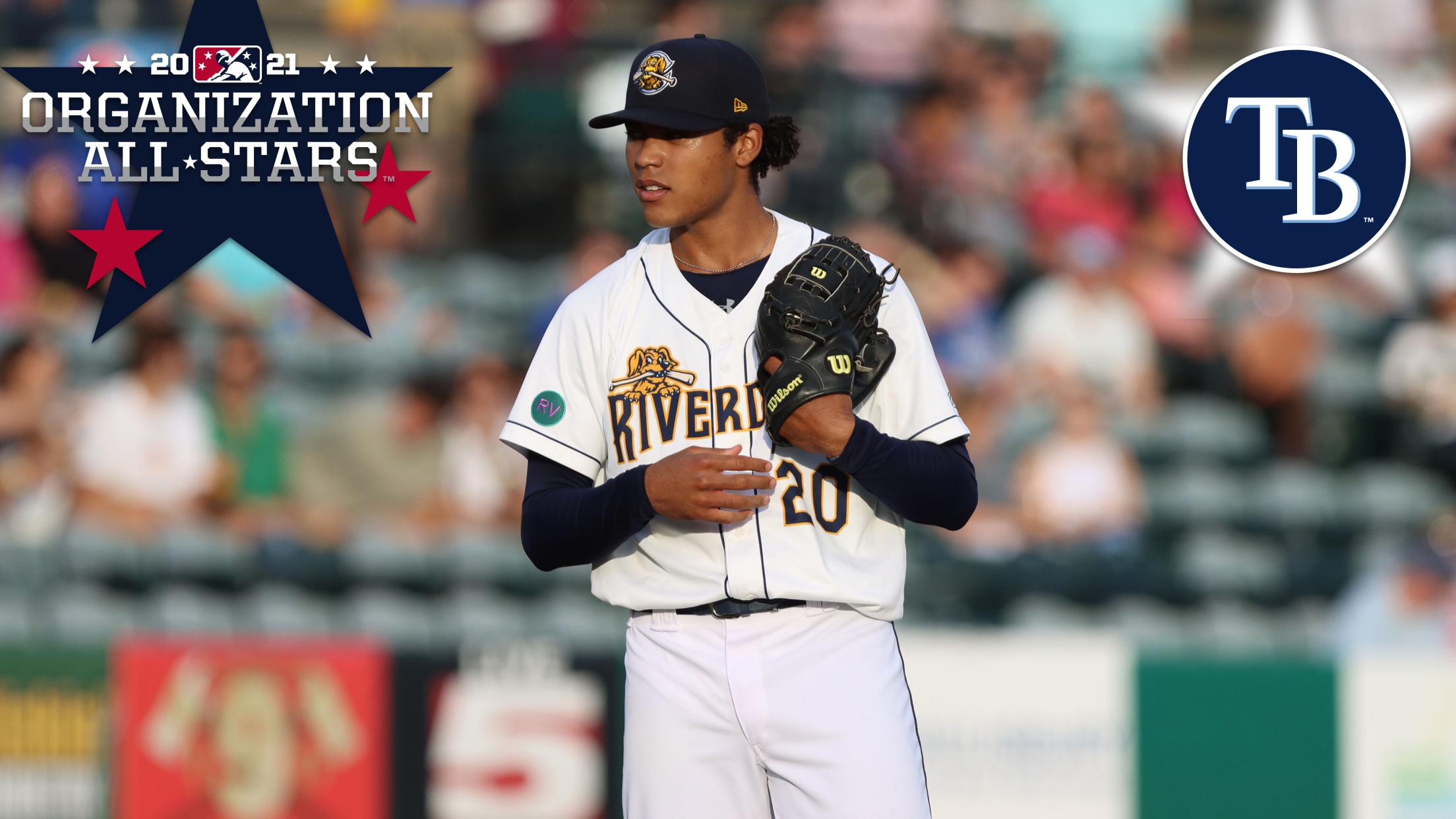 Each offseason, MiLB.com goes position by position across each system and honors the players -- regardless of age or prospect status -- who had the best seasons in their organization. Click here to locate your favorite club. There's no other way to put it: The Rays system enjoyed one of
Prospect season in review: Rays' Edwards
Speedy infielder doesn't skip a beat in new organization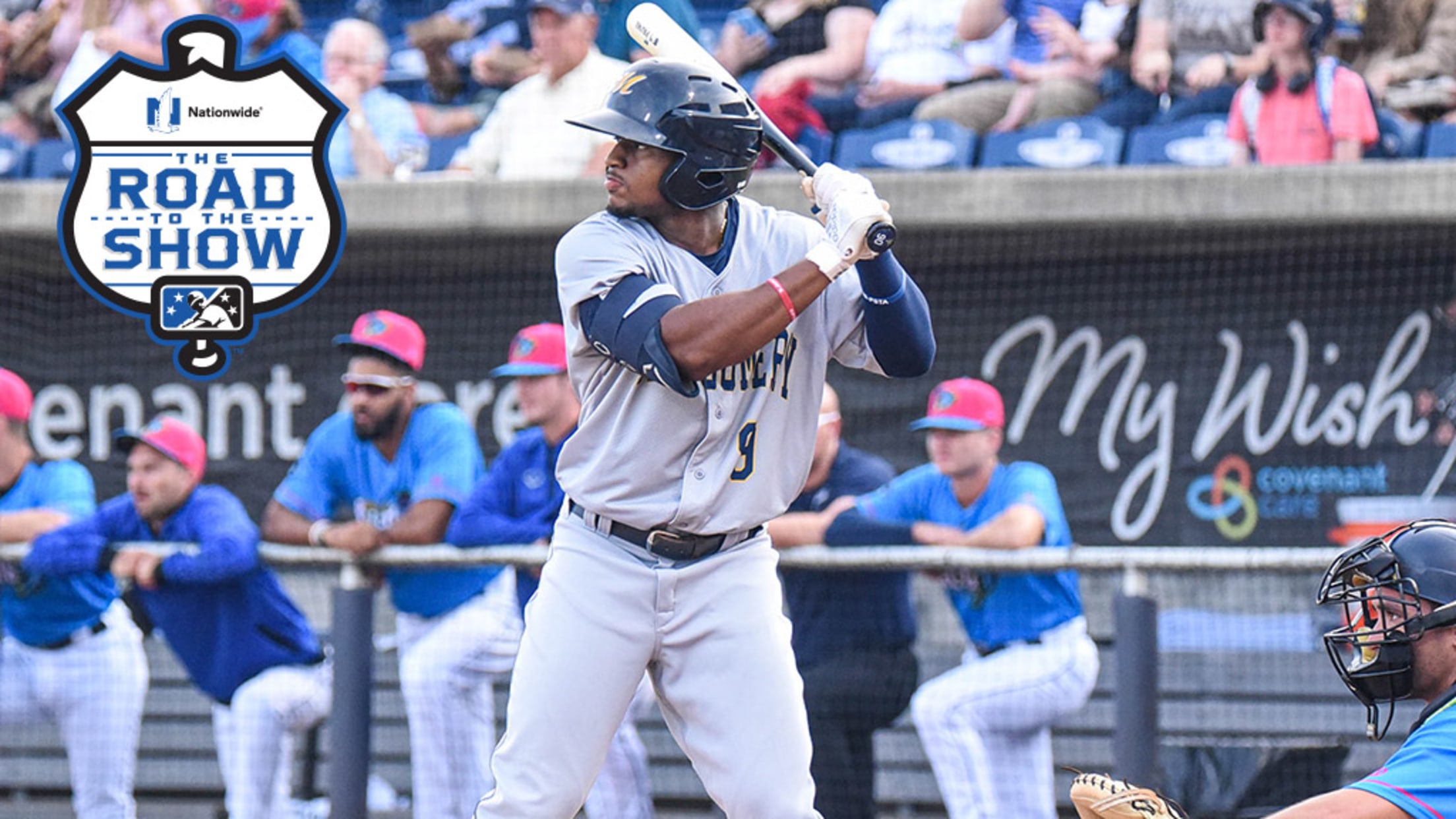 MiLB.com's Prospect Season in Review series spotlights players who shined brightest during the 2021 campaign. Here's a look at third-ranked Rays prospect Xavier Edwards. For more player journeys on The Road to The Show, click here. It was an interesting beginning to Xavier Edwards' tenure with the Rays. But by
Bowling Green rolls to High-A East crown
Five-run fourth lifts Hot Rods to second title in three years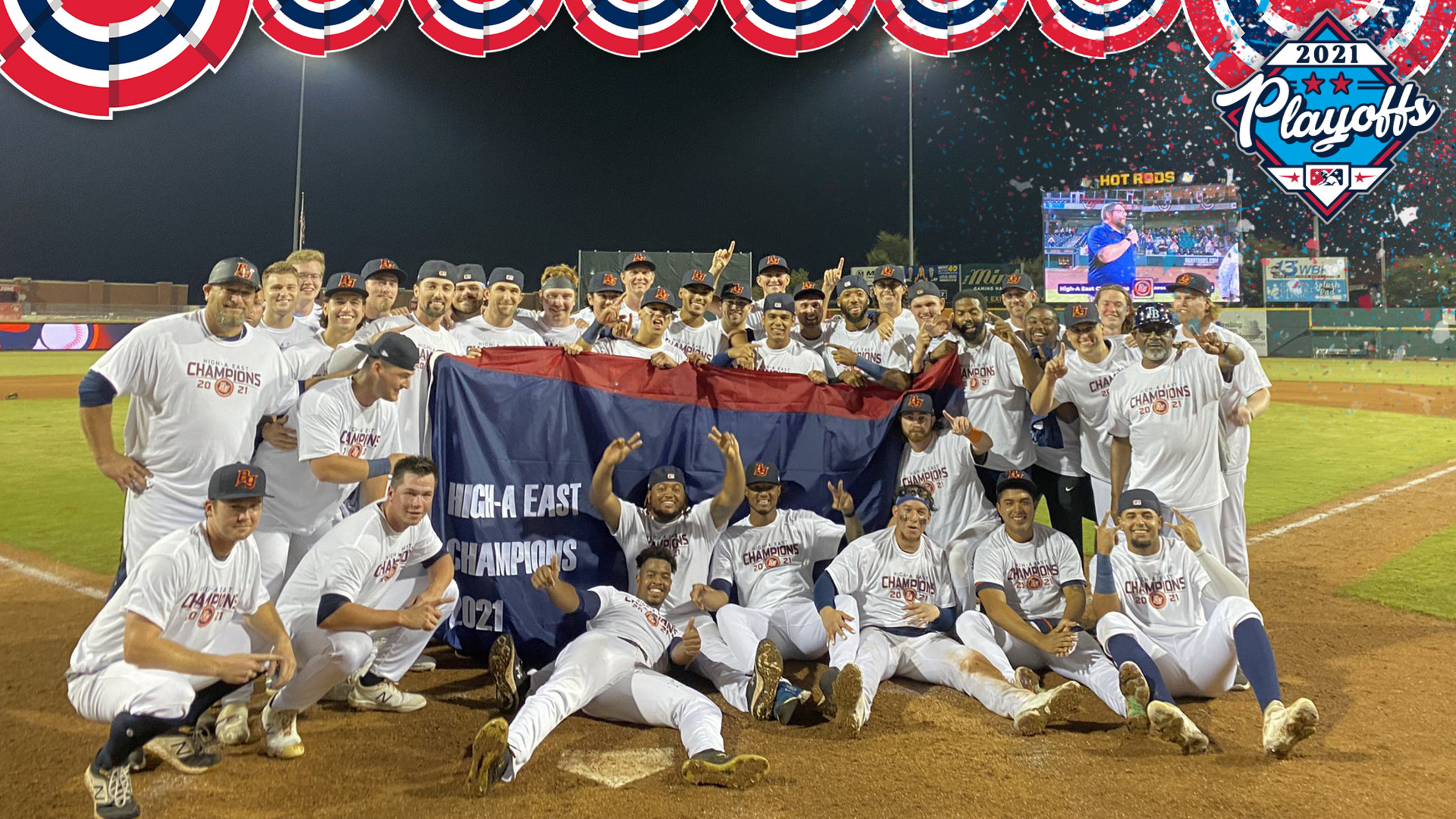 Very few things rival a winner-take-all contest, so it was only appropriate the High-A East Championship Series went the distance. In a season best described as a long-distance race, it's appropriate a team named after an automobile came out on top. Buoyed by a five-run fourth inning, High-A Bowling Green
Hot Rods force Game 5 in High-A East Finals
Qsar, Williams set stage for winner-take-all finale with 'Hoppers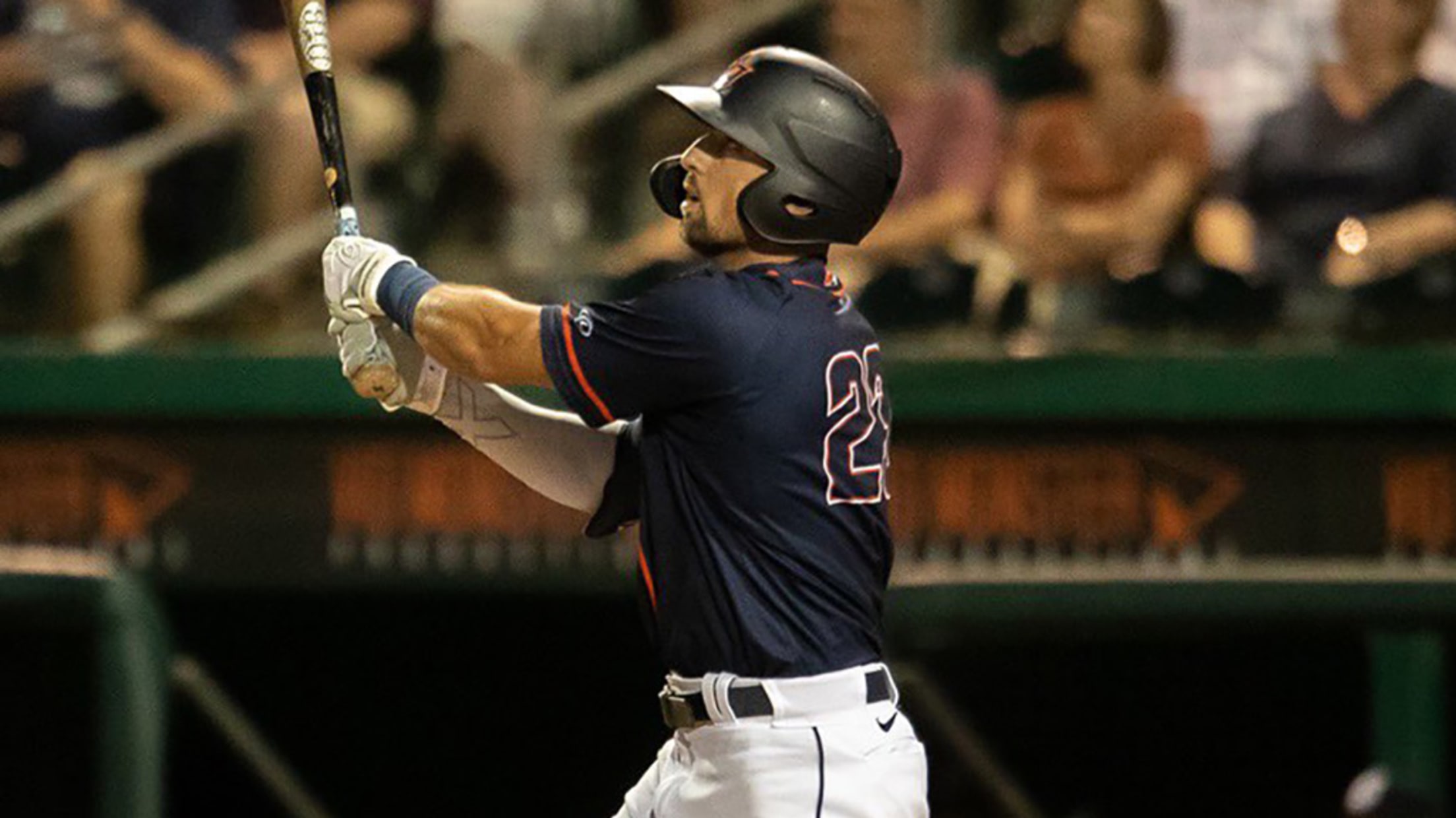 There was no tomorrow for Bowling Green, and the Hot Rods played like it.
Bowling Green wins High-A East Finals opener
Rays' No. 14 prospect Mead keys rally with RBI single in ninth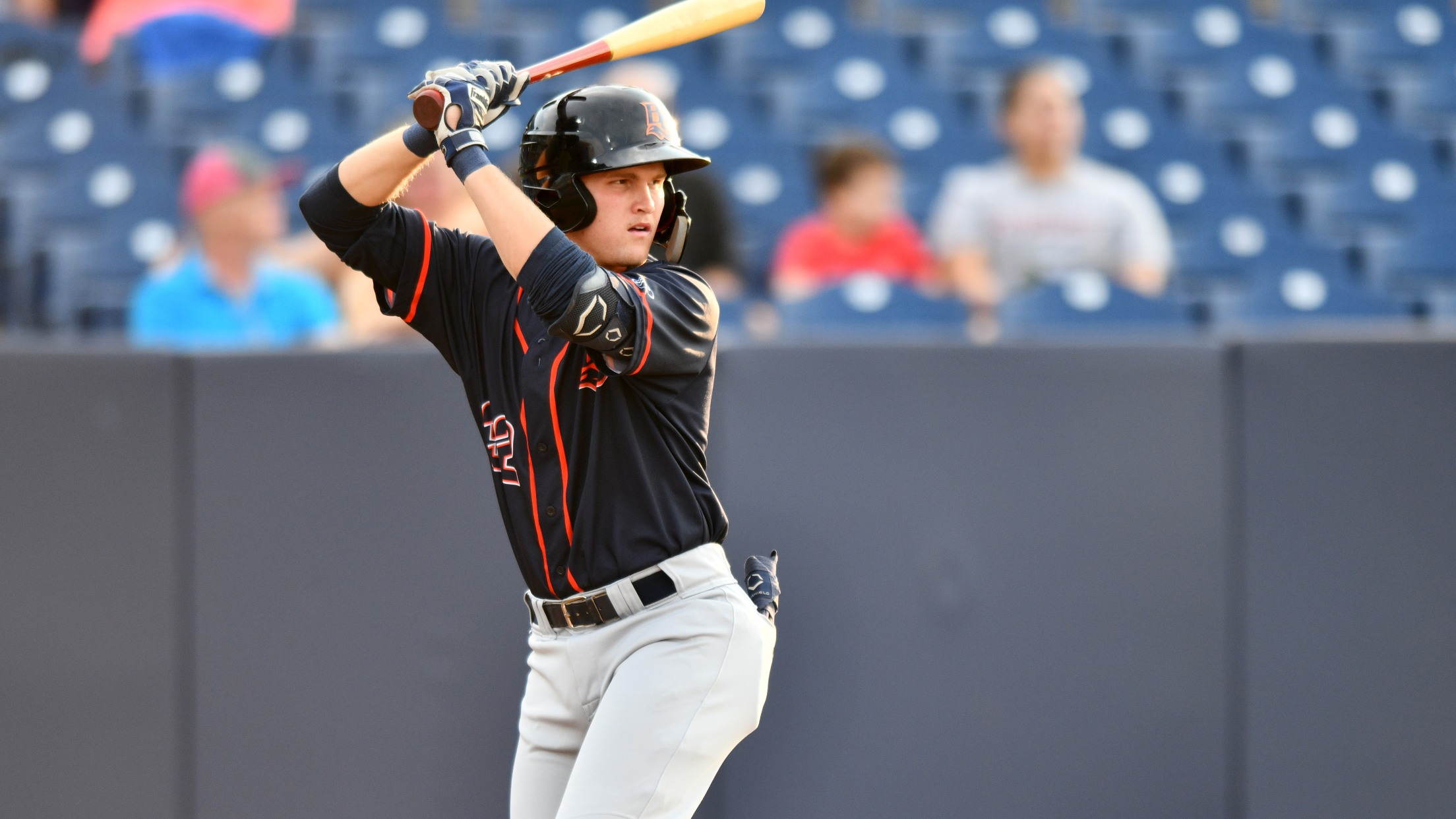 After the first two games of the High-A East Championship Series were postponed because of rain, Bowling Green and Greensboro really came ready to play. In a game with eight different ties and lead changes, 14th-ranked Rays prospect Curtis Mead's go-ahead single in the ninth inning ended up making the
2021 MiLB playoffs preview: High-A
Luciano, Eugene travel to Spokane; Hot Rods face 'Hoppers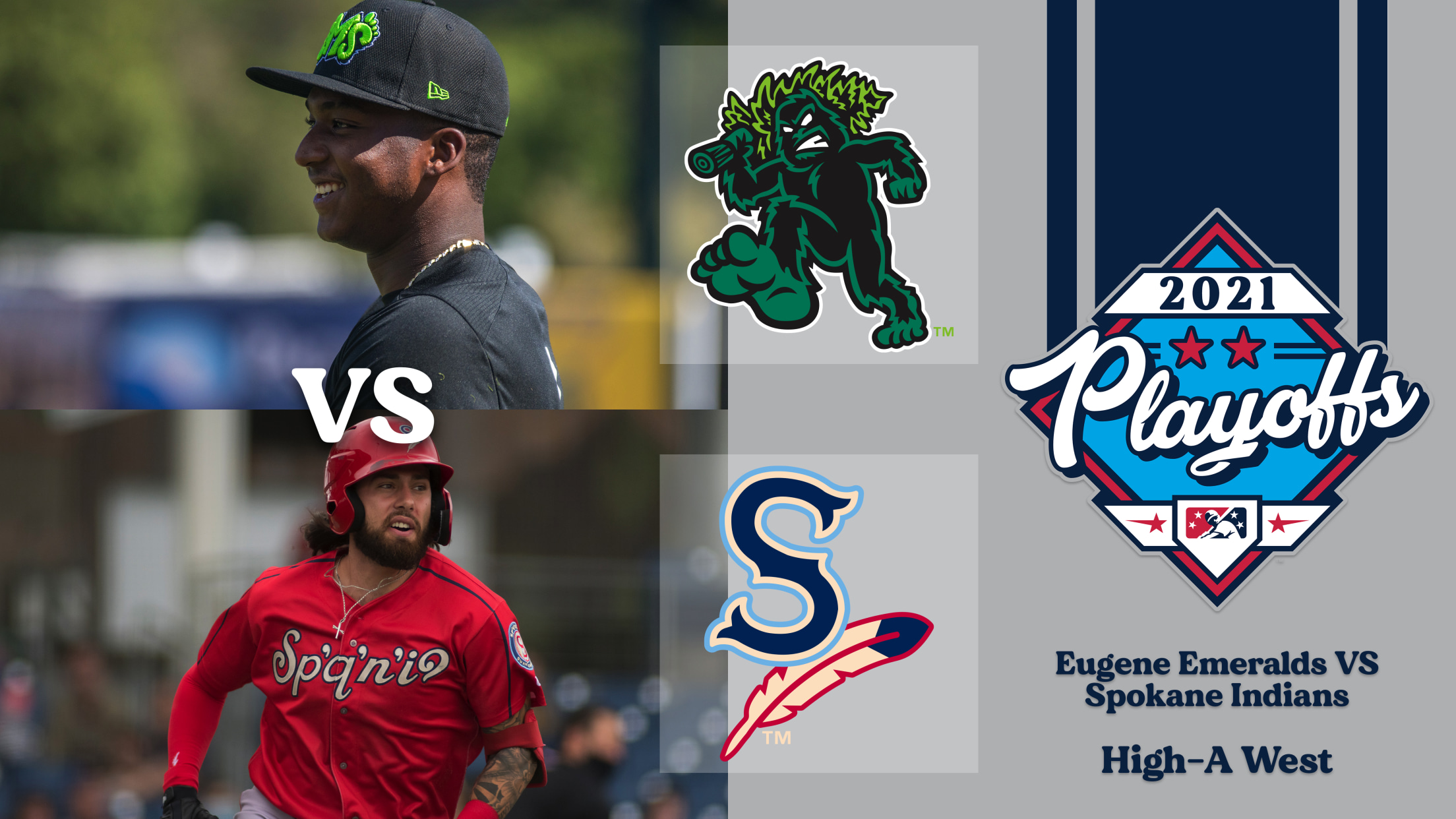 Following the lost season in 2020 and the sweeping changes made throughout Minor League Baseball, representatives from each of the three High-A leagues will go straight to the Finals to decide its 2021 champion with best-of-5 series, starting Tuesday. This is a departure from past procedures, when each of the
2021 MiLB playoffs preview: Low-A
Dominguez, Tampa host Bradenton; Veen, Fresno travel to San Jose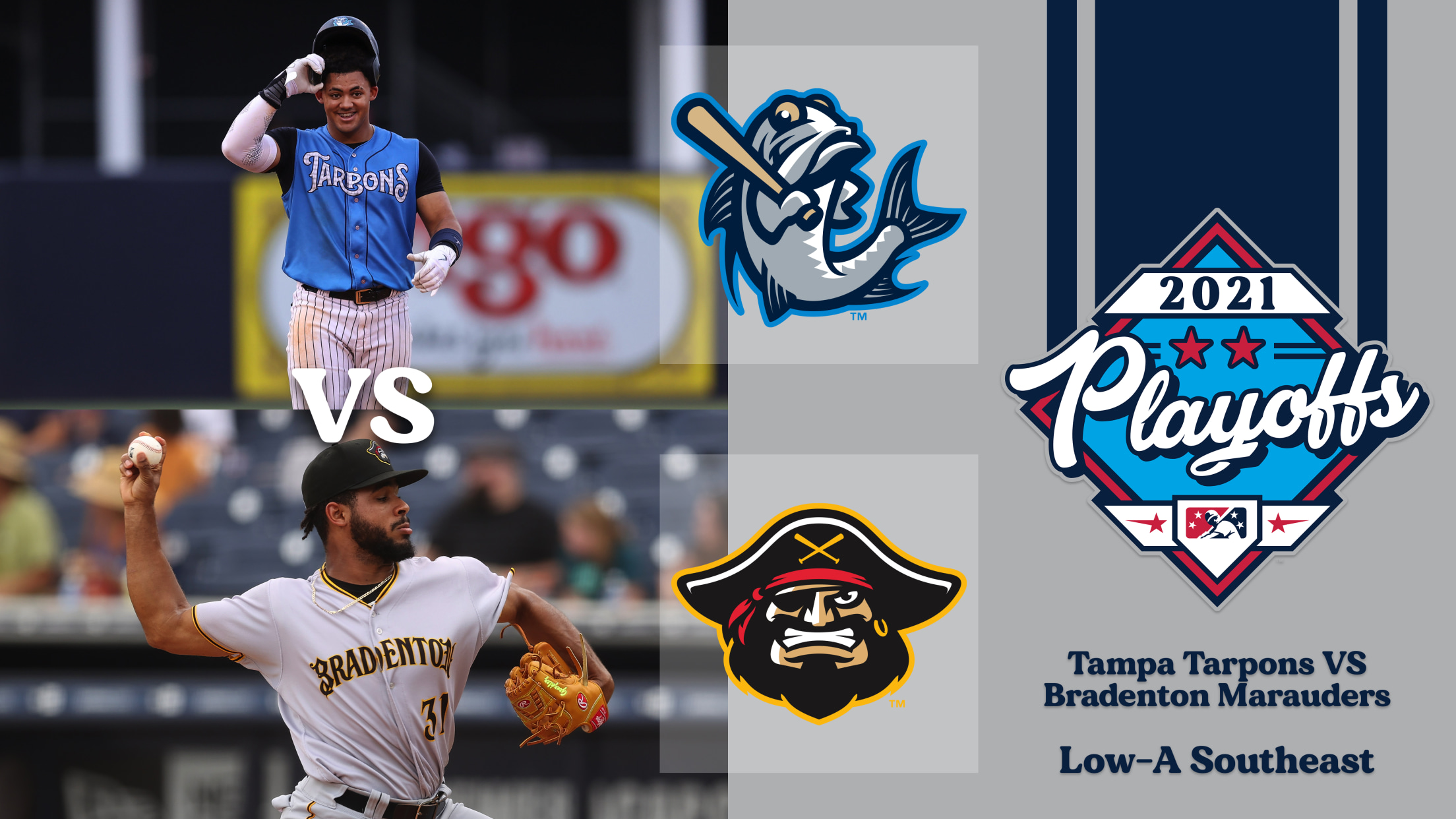 Minor League Baseball! After the 2020 Minor League season was canceled due to COVID-19, baseball returned to the Minors in 2021, albeit under a different structure. Low-A went from two leagues (Midwest and South Atlantic) to three (East, Southeast, West), and the representatives from each will go straight to the
The Show Before the Show: Episode 324
Hot Rods' Martin shares story of lost bet, RiverDogs tattoo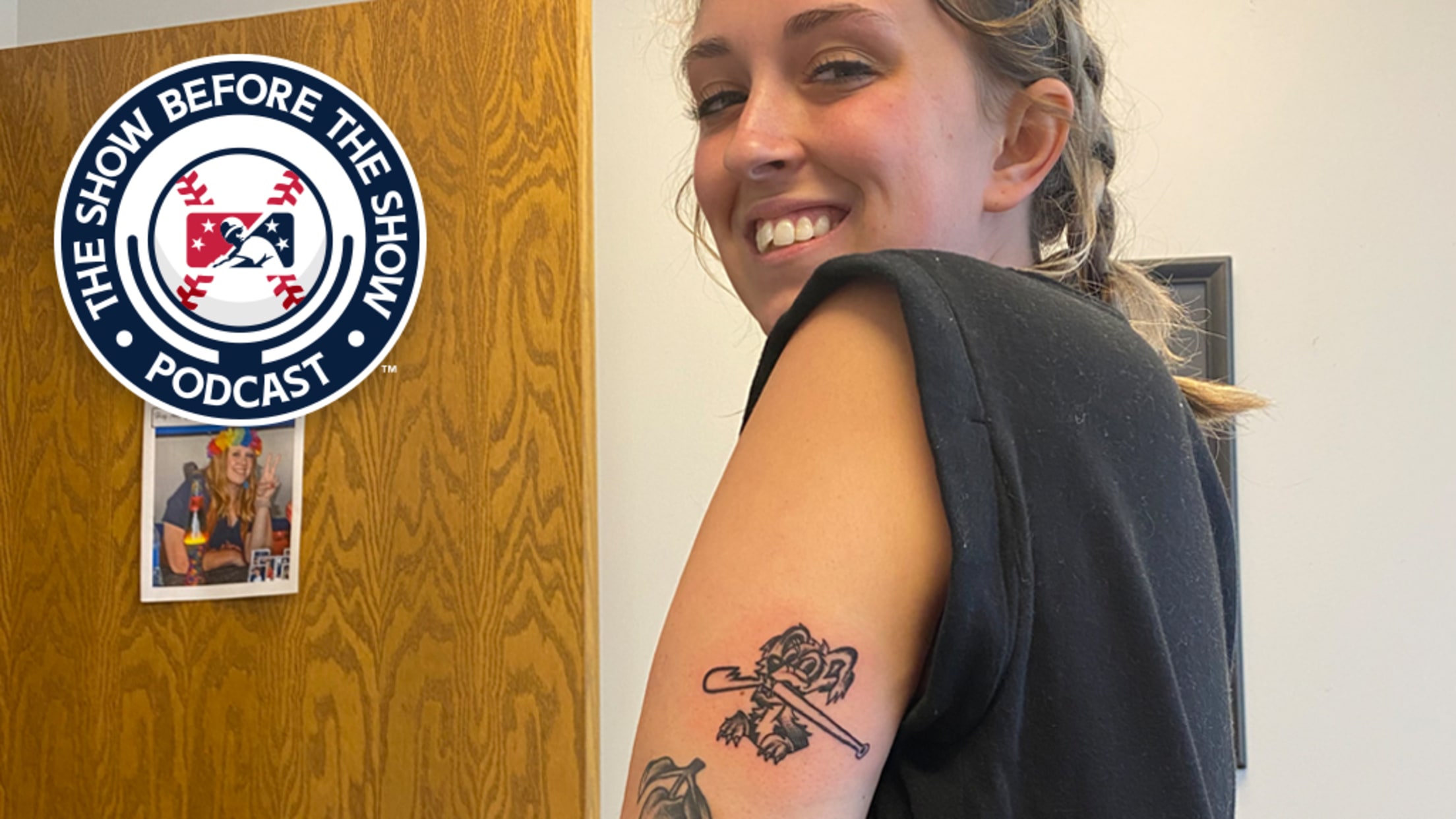 Check out the latest episodes of The Show Before the Show, MiLB.com's official podcast. A segment rundown is listed below, in case you want to skip to a particular section. Like the podcast? Subscribe, rate and review "Minor League Baseball podcast" on iTunes. The podcast is also available via Spotify,
Turbo up to new tricks in Bowling Green
Hot Rods GM Leach describes training for bat dog's 2021 debut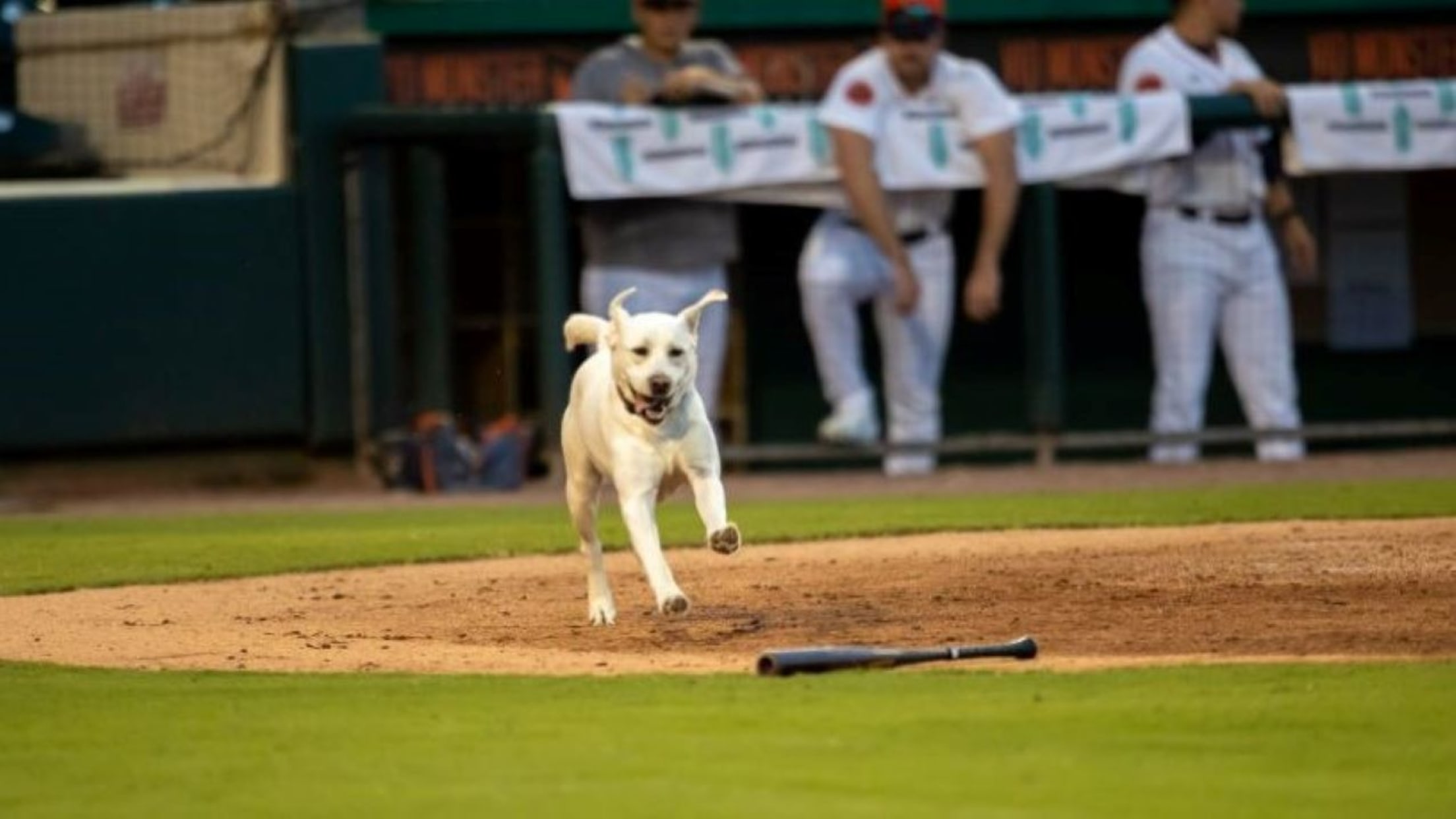 It was only a matter of time before baseball's sticky stuff issue made it to the Minor Leagues. But it's incredibly unlikely that many people expected pine tar or other grip-enhancing substances to be of extreme detriment to a fan favorite: The bat dog. Fortunately for Turbo -- the yellow
The Show Before the Show: Franco, broadcasting
Top prospect's bow, #DemoCritiqueDay discussed in two episodes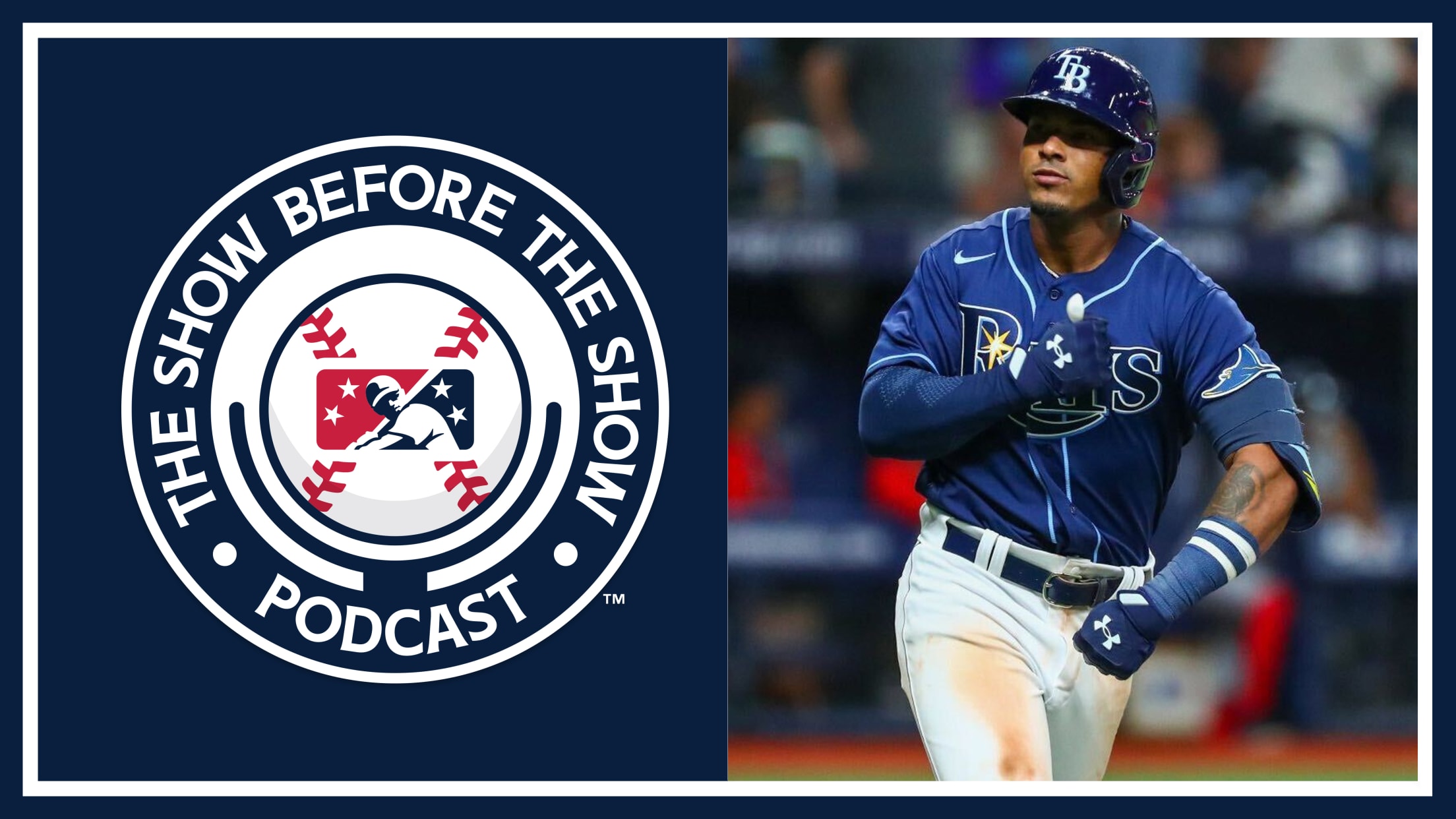 Check out the latest episodes of The Show Before the Show, MiLB.com's official podcast. A segment rundown is listed below, in case you want to skip to a particular section. Like the podcast? Subscribe, rate and review "Minor League Baseball podcast" on iTunes. The podcast is also available via Spotify,
Toolshed: Spring Training camps to watch
Ten groups worth following as top prospects showcase talents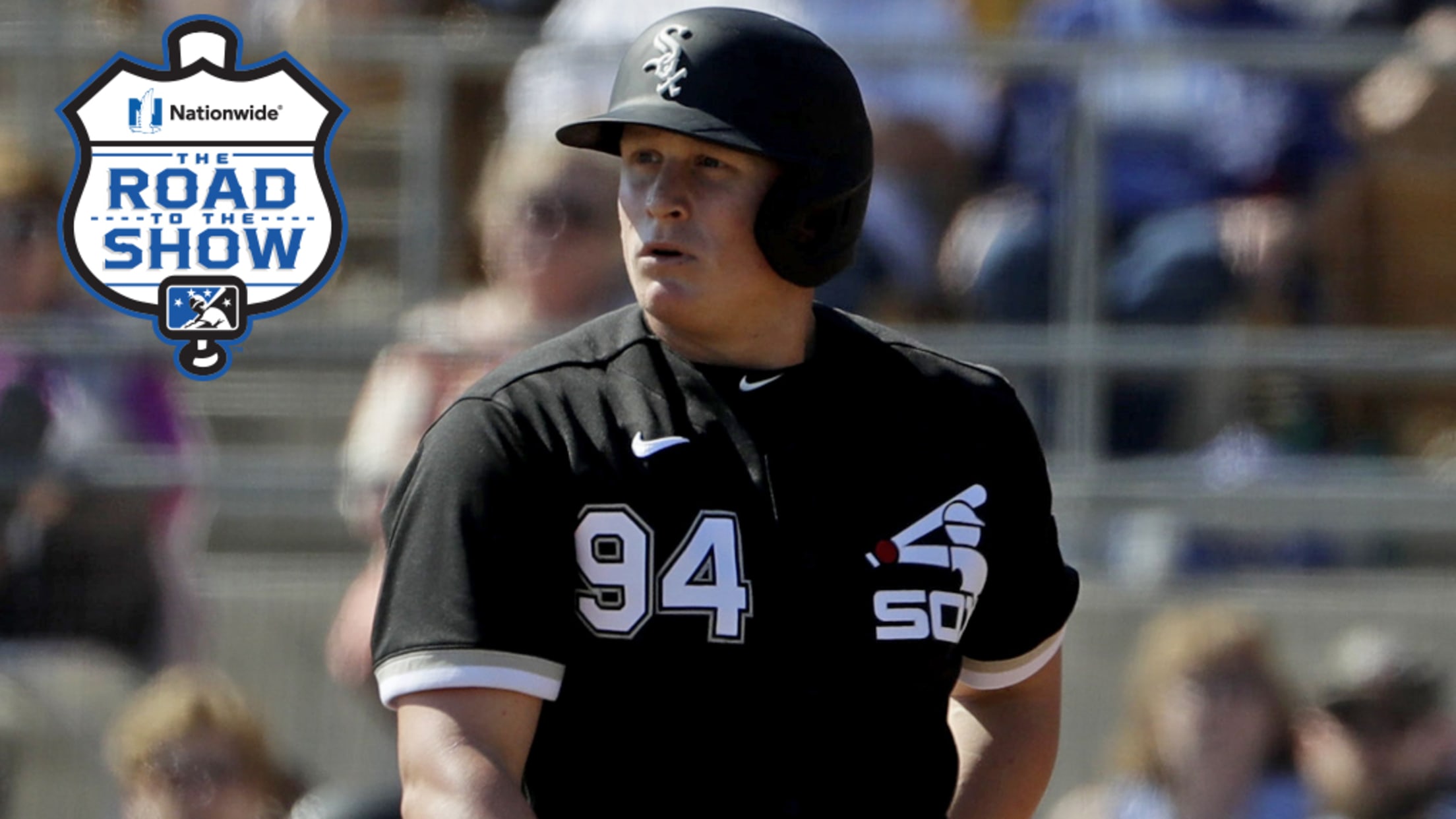 Pitchers and catchers have been in Arizona and Florida a while. Position players have officially joined them in earnest. Look around you. It's decidedly spring. To celebrate the official opening of Spring Training and return of full-squad workouts, Toolshed presents 10 camps across the Cactus and Grapefruit Leagues that prospect
Red Sox acquire catcher Hernandez from Rays
Former Top-100 prospect fills position of need in Boston system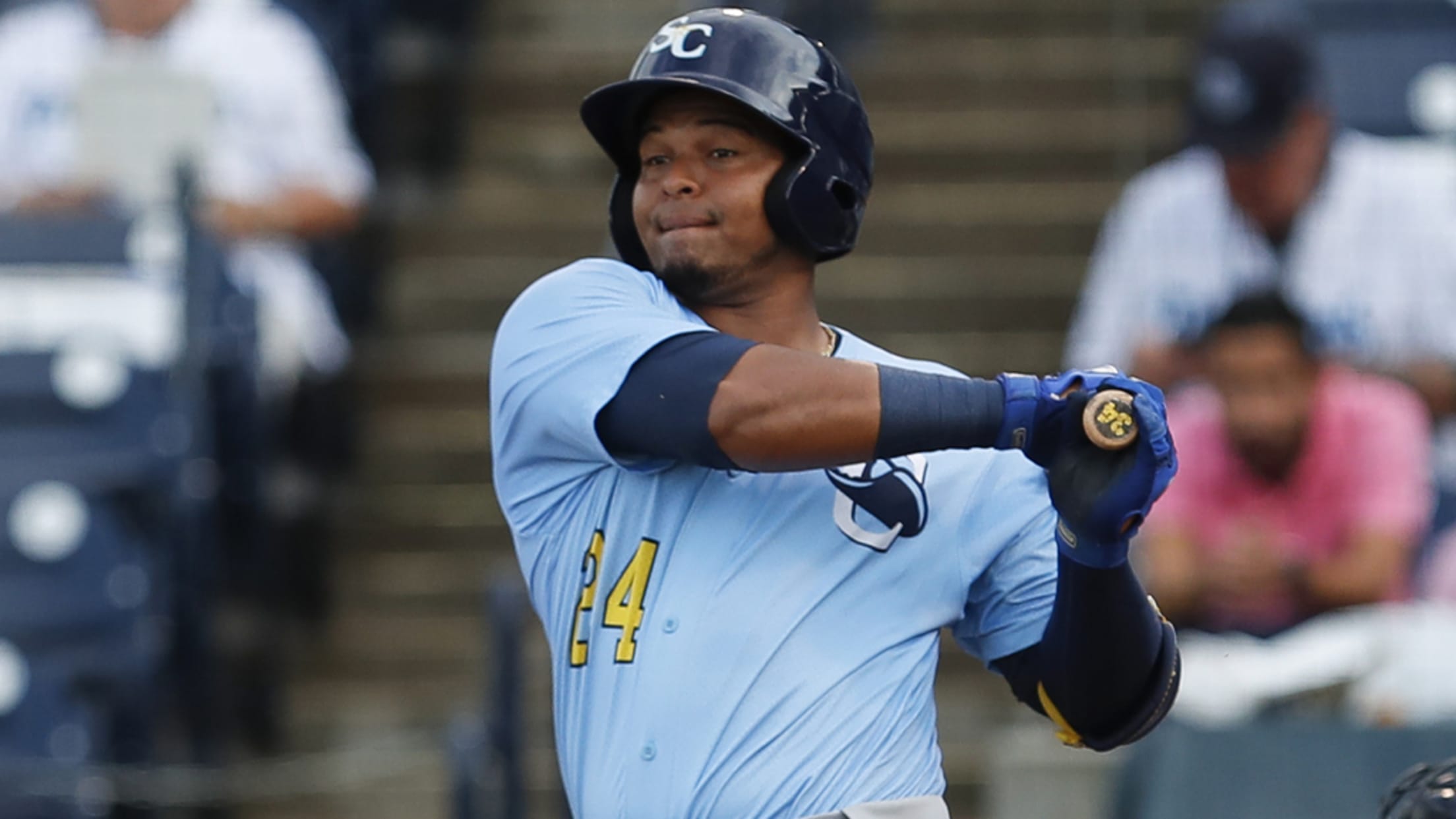 Red Sox pitchers and catchers are scheduled to hold their first Spring Training workouts on Thursday. On Wednesday, the organization added one new backstop to the group. Boston acquired Ronaldo Hernandez along with infield prospect Nick Sogard from Tampa Bay on Wednesday in a trade that sent pitchers Chris Mazza,
Winter ball roundup: Mexican Pacific League
Tigers prospect Paredes rides showing to Caribbean Series berth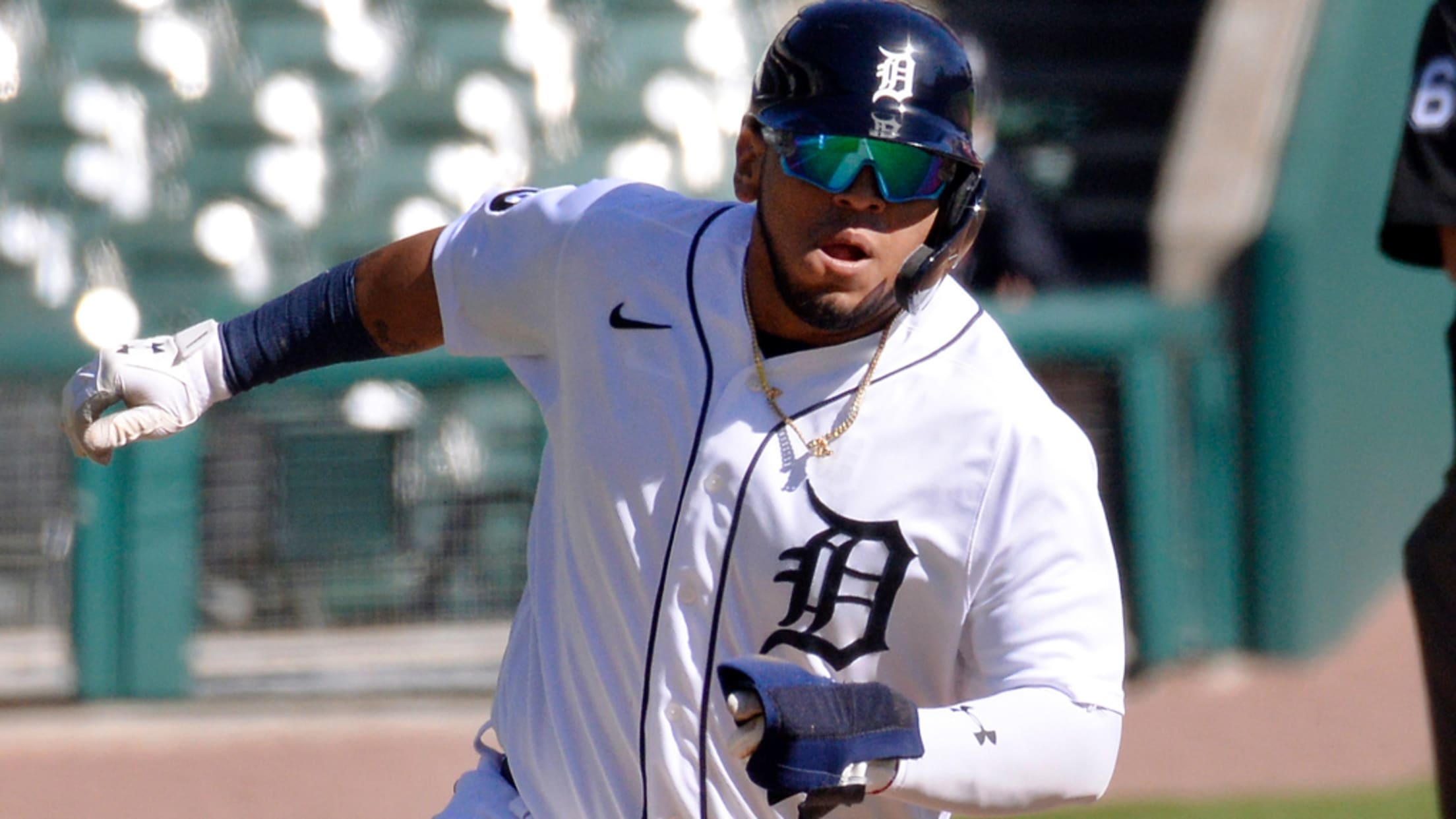 Without a Minor League season in 2020, top prospects headed to various locations across the globe for offseason work. Over the next few weeks, MiLB.com will look at the highlights from winter ball seasons worldwide. First up was the Dominican Winter League, now the Mexican Pacific League. Season summary The
Rays invite Franco to Spring Training camp
Top overall prospect headed to Major League side in Port Charlotte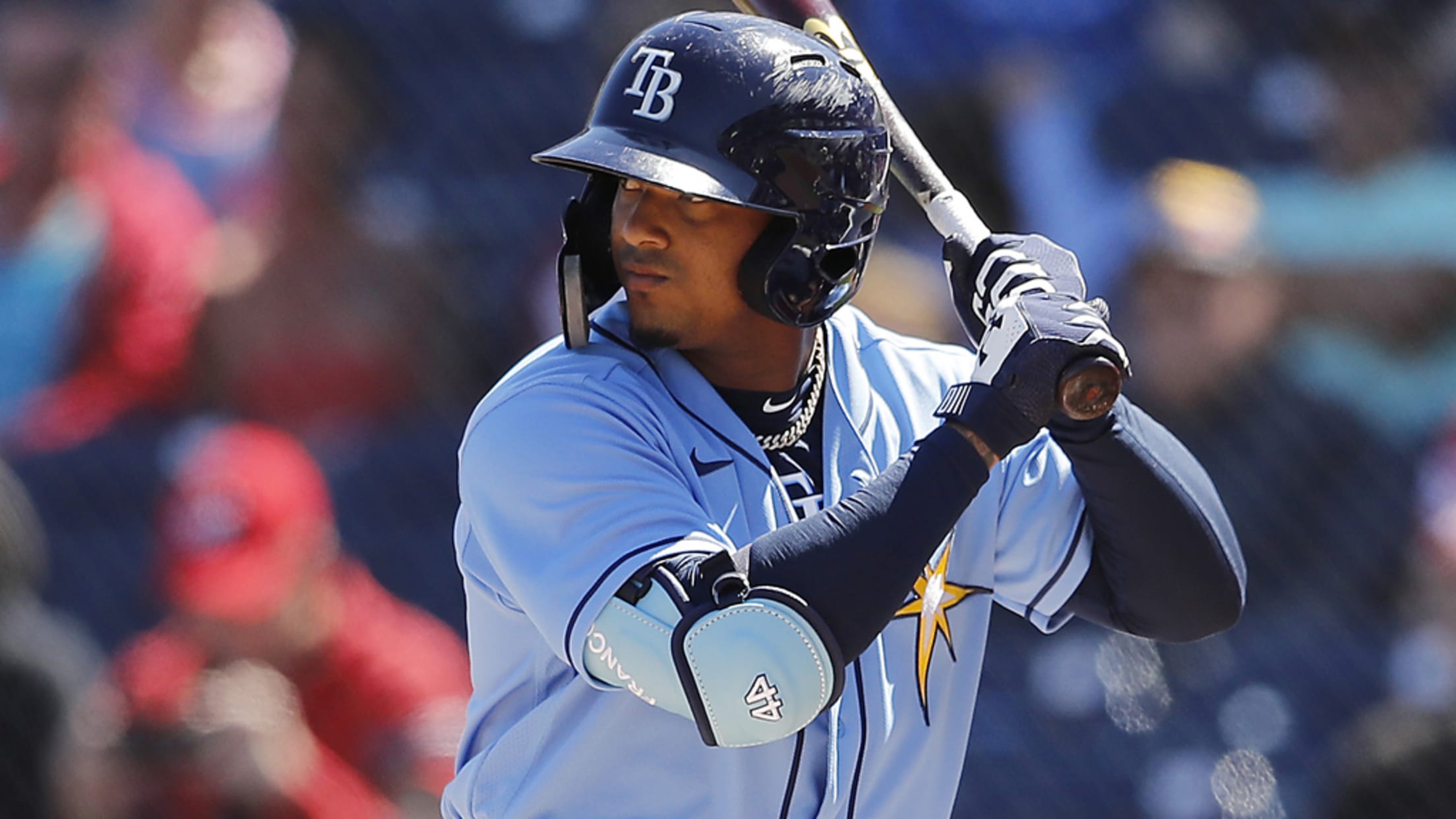 The defending American League champs will have a big name in their Spring Training camp, and he isn't even out of his teenage years just yet. The Rays have invited top overall prospect Wander Franco to Major League Spring Training as a non-roster player, the club announced Monday. This will
Rays' Franco repeats as top overall prospect
Tampa Bay boasts league-high eight players in MLB.com's Top 100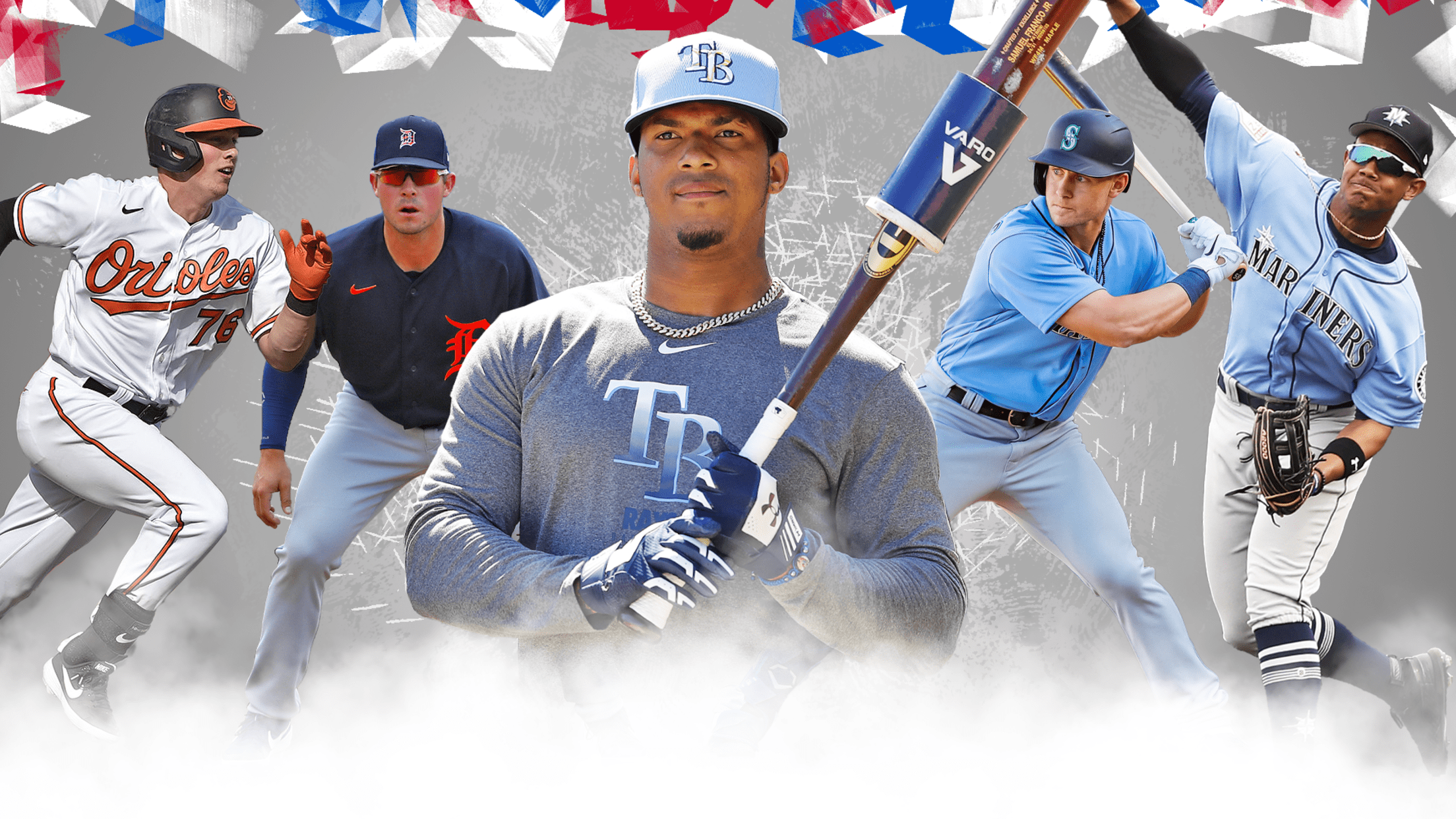 For the second consecutive year, the Rays reign supreme in the prospect world. Led by consensus No. 1 overall prospect Wander Franco, Tampa Bay boasts a Major League-high eight prospects on MLB.com's Top 100 list, released Thursday night. Following Franco at the top are the No. 1 overall picks in
Toolshed: Hunt preparing to catch on with Rays
After Snell trade, backstop ready to show pop, defensive chops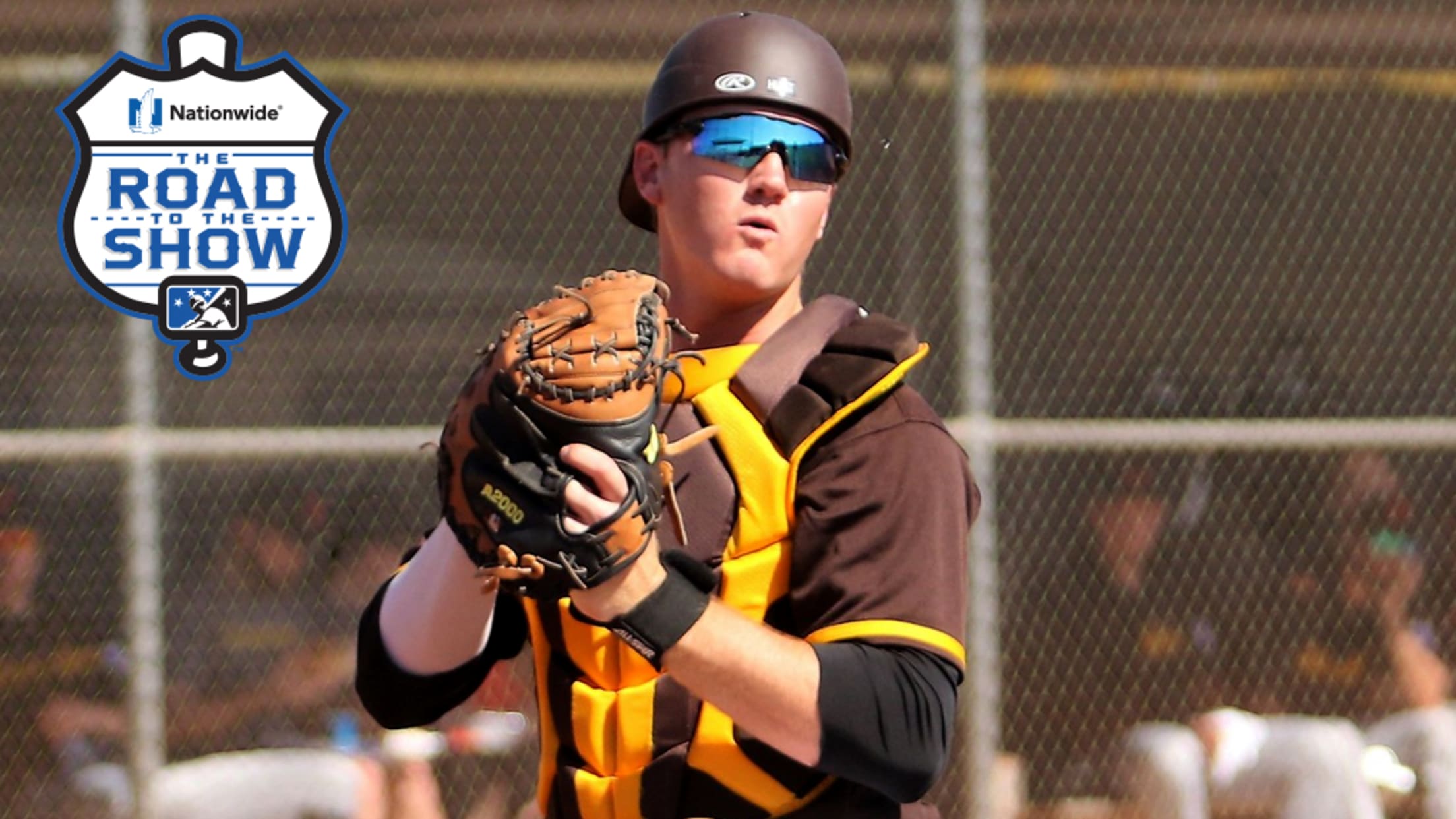 James McCann signed a four-year, $40.6-million contract with the Mets this offseason. Prior to his age-29 season in 2019, he had produced just a 76 OPS+ over his first five years with the Tigers and was subsequently non-tendered. The still-unsigned J.T. Realmuto's first All-Star appearance didn't come until he was
2021 Prospect Projections: AL East rookies
How Steamer600 views O's, Sox, Yanks, Rays, Jays rookies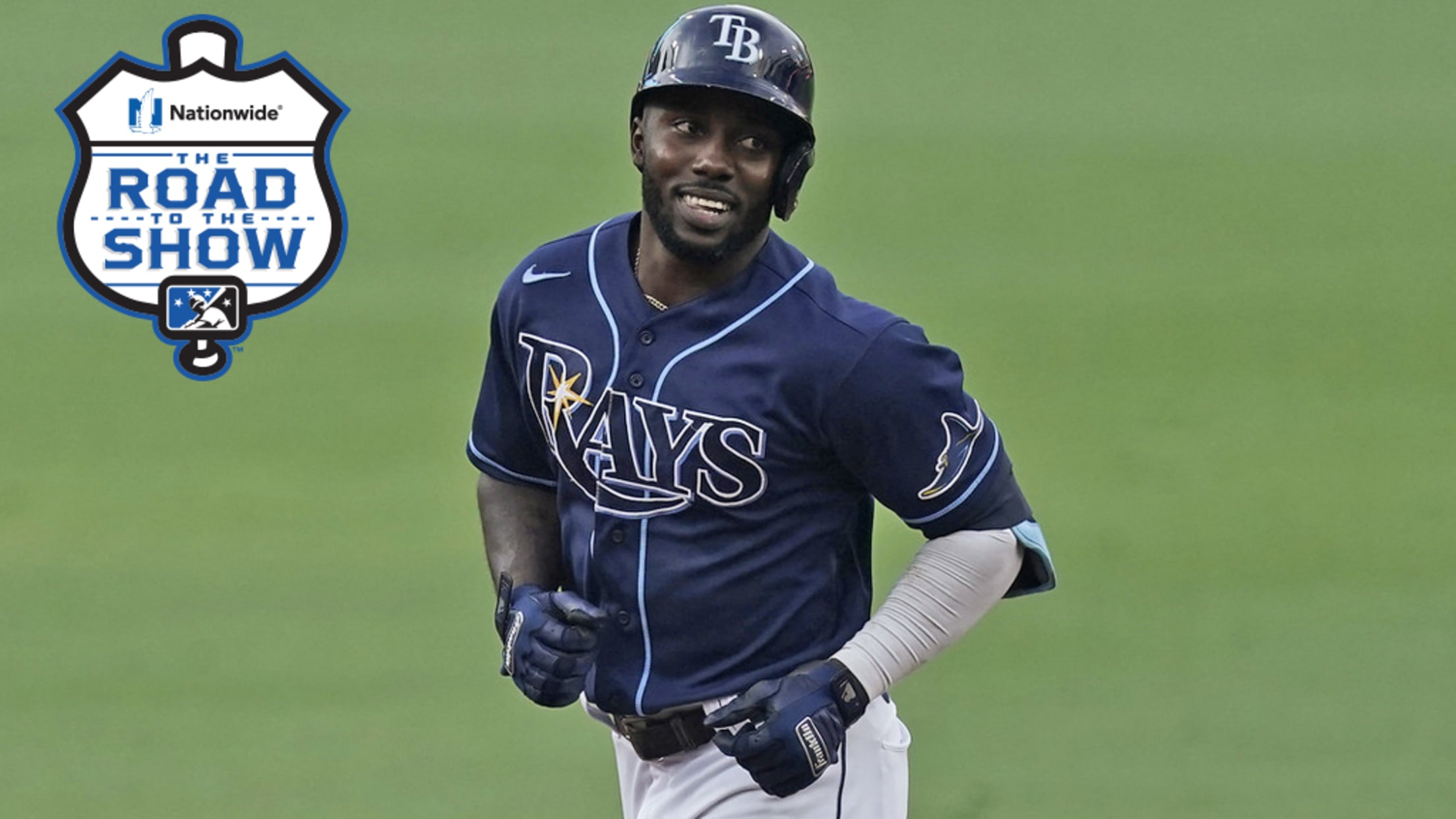 This is the first in a six-part Toolshed series that uses FanGraphs' Steamer600 projections to look at how prospects would fare over a full Major League season in 2021. The system bases its forecast on 600 plate appearances for position players, 450 plate appearances for catchers, 200 innings for starting