Wahoos Walk Off Biscuits, 5-4
Proctor adds three-run, opposite-field home run for Montgomery
PENSACOLA, Flo. – Nick Fortes' two-run walk-off home run in the bottom of the ninth crushed Biscuits'(16-20) hearts in a dramatic 5-4 win for the Pensacola Blue Wahoos (22-15) on Tuesday night at Blue Wahoos Stadium. Faustino Carrera was making his third start of the season for the Biscuits, and
PENSACOLA, Flo. – Nick Fortes' two-run walk-off home run in the bottom of the ninth crushed Biscuits'(16-20) hearts in a dramatic 5-4 win for the Pensacola Blue Wahoos (22-15) on Tuesday night at Blue Wahoos Stadium.
Faustino Carrera was making his third start of the season for the Biscuits, and the lefty looked good early on, retiring the Wahoos in order in the bottom of the first after Montgomery was held scoreless in the top half by Pensacola starter Jeff Lindgren.
The Biscuits would crack Lindgren in the second. After a single by Rene Pinto and a two-out walk to Moises Gomez, shortstop Ford Proctor stepped up to the plate and launched a three-run, opposite-field home run to left to make it 3-0 Biscuits. Carrera then proceeded to strike out the side in the bottom of the second, and retired the first nine batters he faced.
Carrera would run into trouble in the fourth serving up a couple of doubles and a couple of RBIs to JJ Bleday and Fortes to make it a 3-2 contest. Garrett Whitley then launched a solo shot to kickstart the fifth to pull one back for the Biscuits at 4-2. The solo blast to left was Whitley's first home run this season against a team not named the Birmingham Barons.
Mikey York made his Double-A debut for the Biscuits in relief of Carrera and worked a scoreless sixth. Brian Shaffer then worked a scoreless seventh, but allowed a run in the eighth on a double play ball to make it 4-3.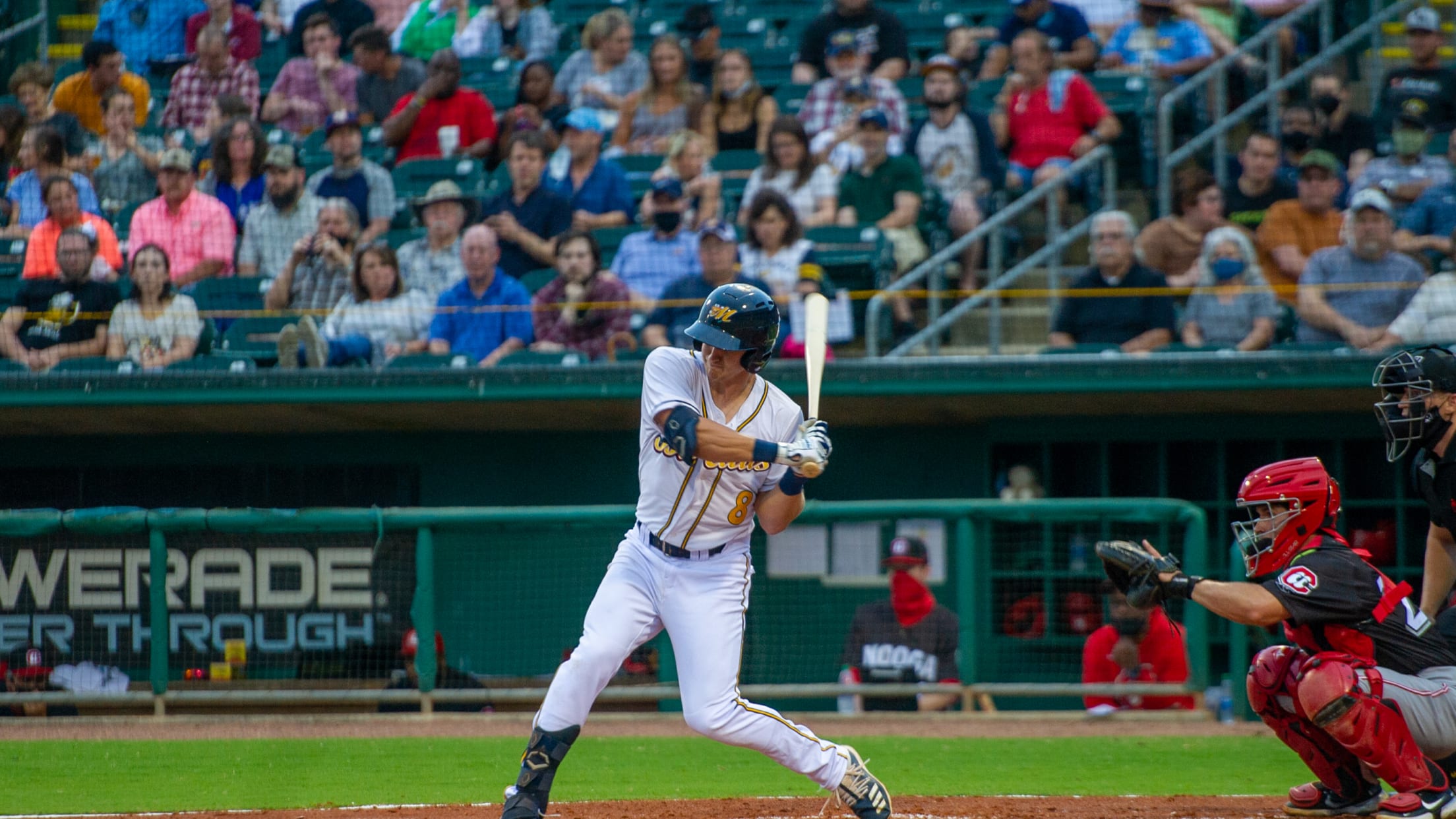 Biscuits closer Ivan Pelaez came on to close things out in the bottom of the ninth, and the left-hander retired the first batter he faced, JJ Bleday, on a groundout to first. Jerar Encarnacion then singled on a bang-bang play at first, and then Fortes launched the walk-off two-run homer to left to end the game.
The Biscuits will try to bounce back against the Blue Wahoos on Wednesday when RHP Peyton Battenfield makes his Double-A debut against LHP Will Stewart (2-2) at 6:35 PM CT.
After Pensacola, the Biscuits will continue their 12-game road trip with six away at Biloxi, before returning to Riverwalk Stadium for a six-game series against the Mississippi Braves on a Golden Biscuits Tuesday on June 29. The rest of the series will include Left Handers Day & Military Wednesday presented by WOW! on June 30; A Summer Tank Top Giveaway by ALFA Insurance on Thursday, July 1; A Sleeve Cooler Giveaway presented by 95.1 The Fox on Friday, July 2; Patriotic Night with MAX Fireworks on Saturday, July 3; And an Independence Day Celebration with MAX Fireworks on Sunday, July 4.