Whitcomb Goes Deep Twice in Sunday Bash
Hooks back Macuare and Co. with four home runs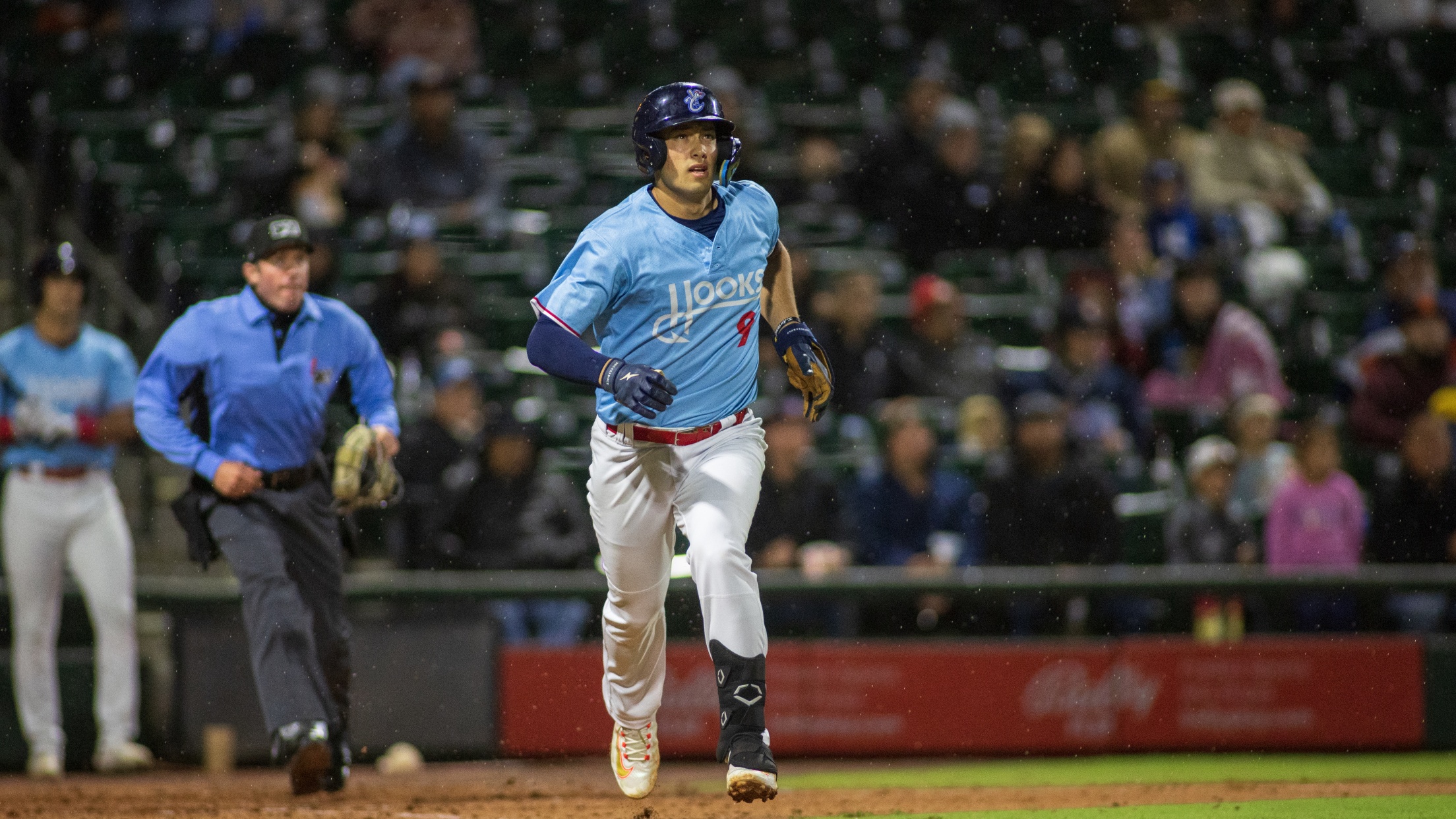 Box Score AMARILLO - Corpus Christi clubbed four home runs as part of a 17-hit attack to beat the Sod Poodles, 11-5, Sunday afternoon, securing a split of the six-game series at HODGETOWN. Lead-off hitter Will Wagner belted his second long ball of the season in the ninth, capping a
AMARILLO - Corpus Christi clubbed four home runs as part of a 17-hit attack to beat the Sod Poodles, 11-5, Sunday afternoon, securing a split of the six-game series at HODGETOWN.
Lead-off hitter Will Wagner belted his second long ball of the season in the ninth, capping a 5-for-5 day at the plate. Wagner, who doubled and walked, scored three runs while reaching in all six trips to the plate.
Shortstop Shay Whitcomb clubbed two-run home runs in both the third and the eighth for his fourth career multi-homer performance. Whitcomb, 3-for-4 on the day, knocked in a fifth run thanks to a sac fly in the sixth.
Scott Schreiber, now tied with Whitcomb for the team lead with three home runs and nine RBIs, crushed a 422-foot clout to right-center to begin the fifth.
Quincy Hamilton, Chad Stevens, and Alex McKenna all reached base three times. Hamilton and Stevens both pulled down run-scoring doubles, with Stevens plating a pair in the sixth.
20-year-old Luis Encarnacion, who had not appeared above Rookie Ball, went 2-for-5 with a double in his season debut.
The Hooks broke out to an 8-0 lead behind a strong start from Angel Macuare, who held Amarillo to a pair of first-inning singles over his four frames. Macuare fanned five and retired the final 10 men he faced.
Jaime Melendez allowed four base runners over his 3 2/3 innings for his second victory of the week. The Sod Poodles touched Melendez with back-to-back home runs in the seventh.
Amarillo managed all five of its runs over the last three innings. Cesar Gomez dispatched three of four batters faced to finish the ballgame.
Corpus Christi resumes its Texas League schedule Tuesday as it plays host to the San Antonio Missions in a six-game series at Whataburger Field.