Newcastle Bring In Your Voucher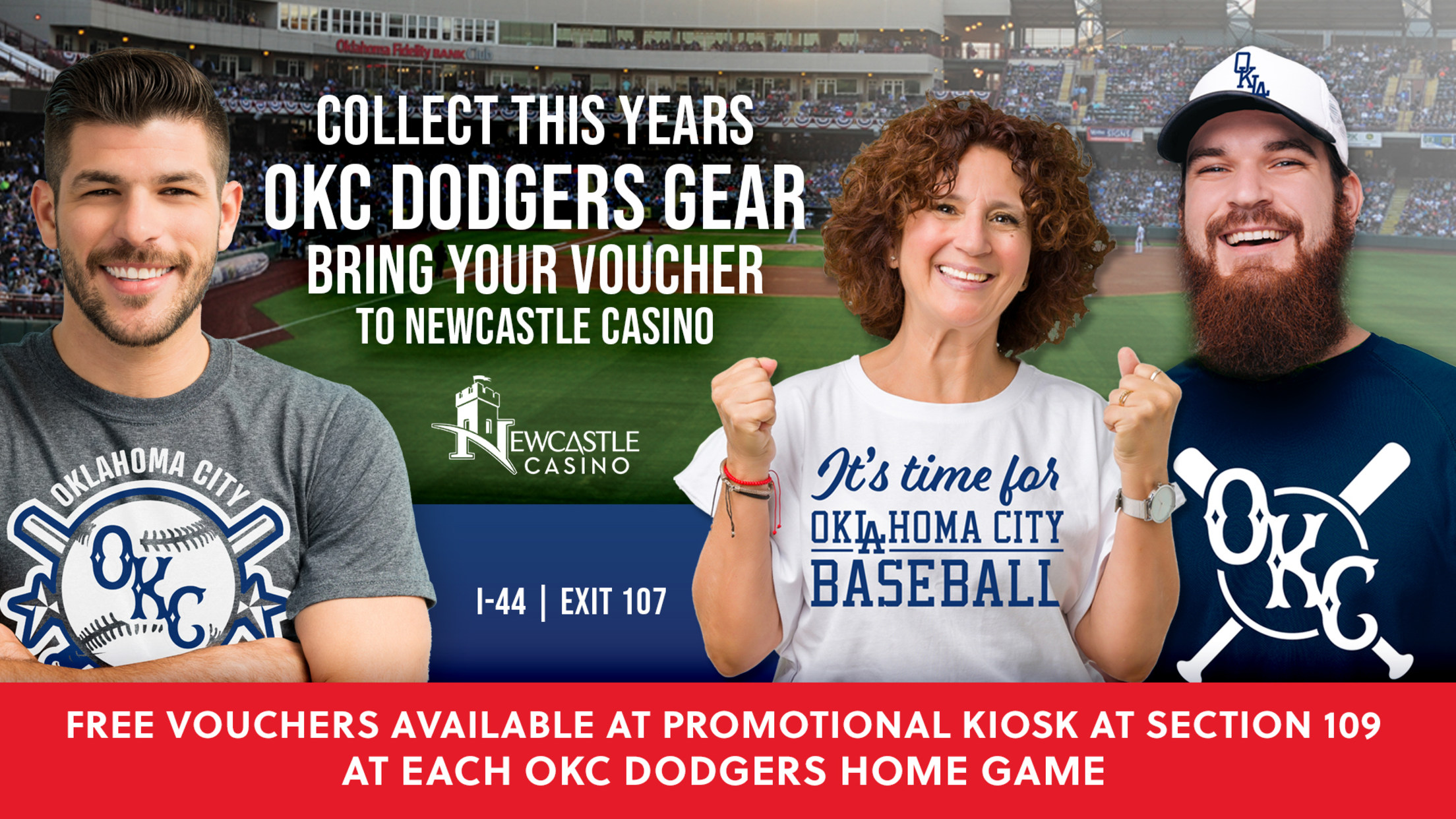 Visit the Promotions Kiosk for a free voucher to redeem at Newcastle Casino!
Free OKC Dodgers gear? Nothing beats that and thanks to Newcastle Casino you can get three new T-shirts!

When you visit the Promotions Kiosk behind Section 109, you'll be able to get your voucher which can then be redeemed at Newcastle Casino. Don't forget to collect them all!
Inside Dodgers Experience
Please check back for more information about how to Cash-In Your Ticket next season!
Redeem for these exclusive items: