Chasers Announce 2023 Werner Park Enhancements
Prairie Flower Casino Club, Bottom of the Fifth Bar, and Boys Town Field among enhancements coming to Werner Park in time for the 2023 season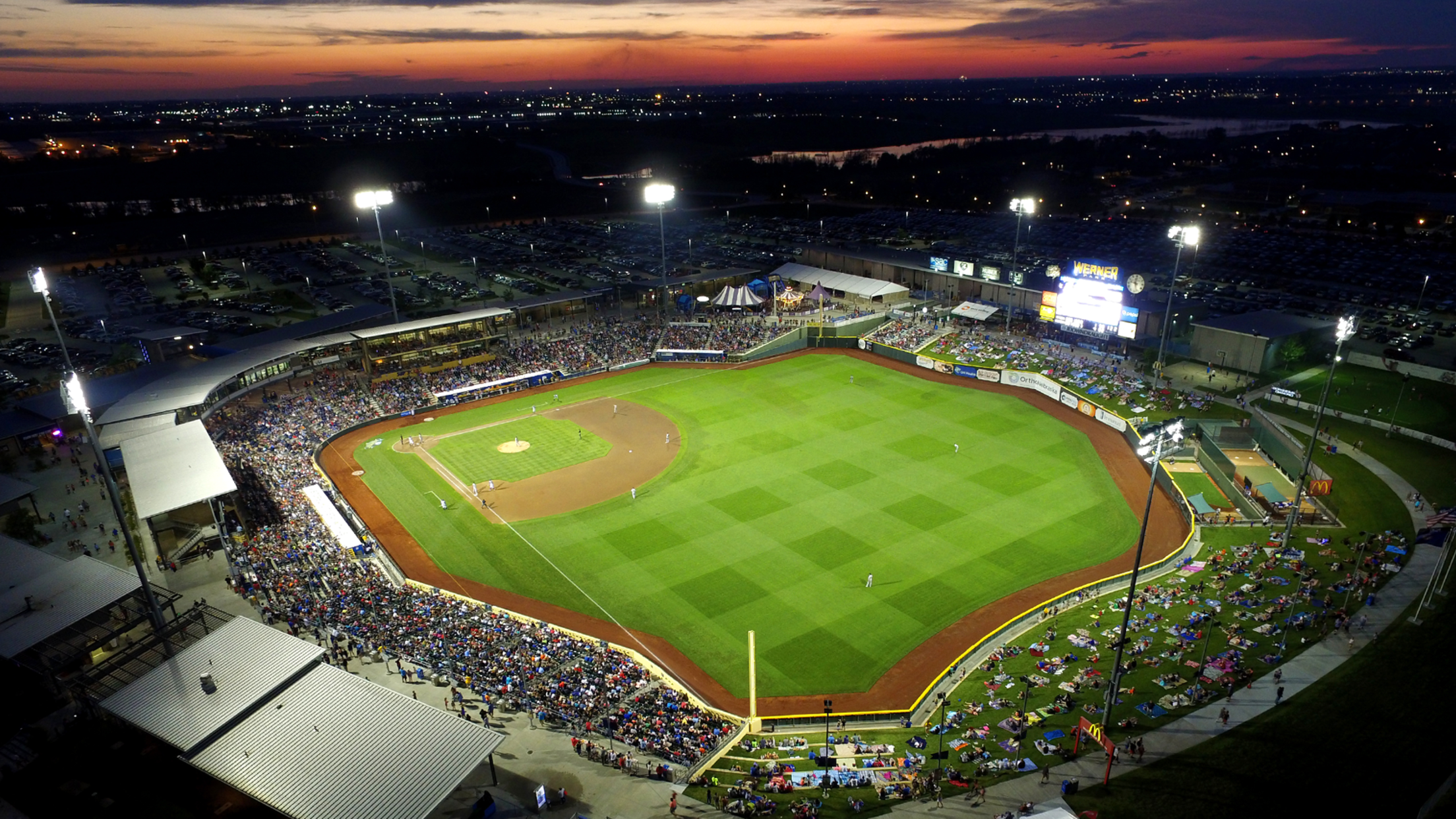 PAPILLION, Neb. – The Omaha Storm Chasers are excited to announce enhancements and upgrades to Werner Park ahead of the 2023 season. Changes that fans will notice at the start of the year include: PRAIRIE FLOWER CASINO CLUB The most exclusive seating area at Werner Park is now known as
Storm Chasers Going to Bat with Autism Action Partnership in 2023
AAP to provide sensory kits and support Quiet Zone at Werner Park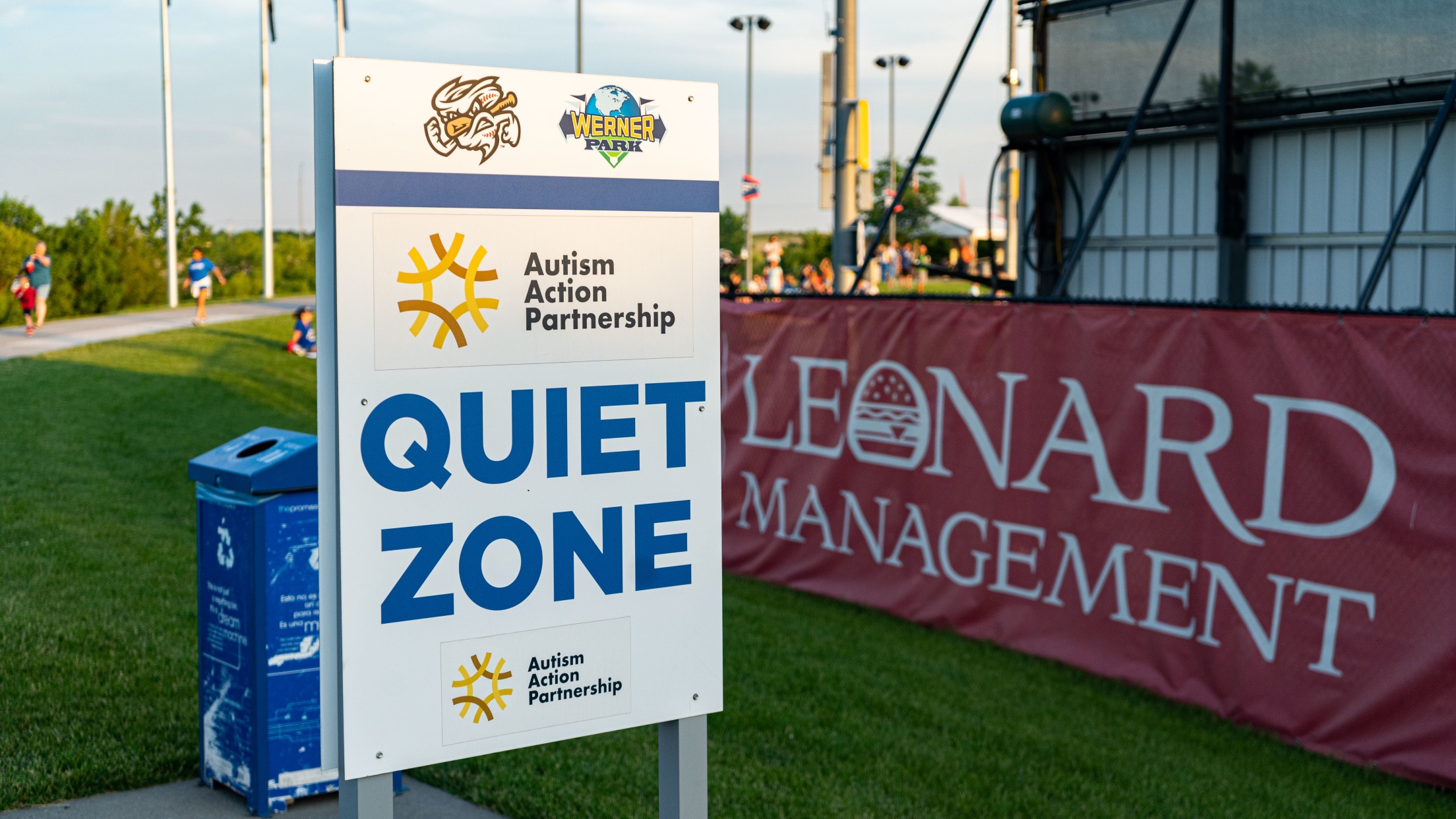 PAPILLION, Neb. – The Omaha Storm Chasers are excited to continue joining together with Autism Action Partnership for the 2023 season. Autism Action Partnership is a long-time partner of the Omaha Storm Chasers, providing sensory kits at Werner Park that can be checked out at Guest Services to reduce sensory
Storm Chasers Single Game Tickets Now on Sale
Home opener set for April 4 vs. Toledo at 6:35 p.m.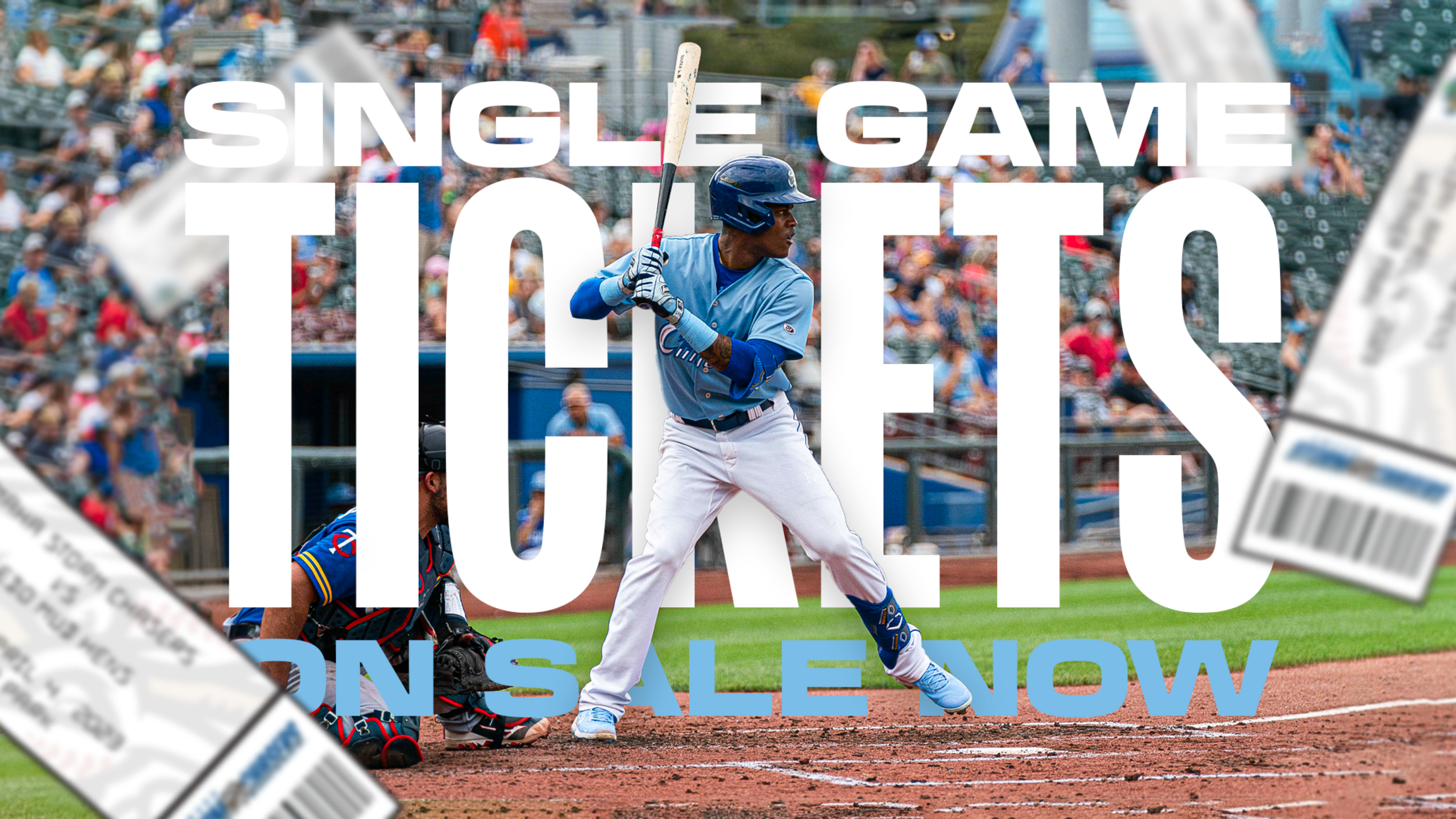 PAPILLION, Neb. – Single-game tickets are now on sale for all 75 home games of the 2023 season of Omaha Storm Chasers baseball. Get yours today by visiting omahastormchasers.com or by calling the Werner Park Ticket office at (402) 738-5100. The Storm Chasers open their home schedule Tuesday, April 4
Highlighting Omaha's Black Stars: Lorenzo Cain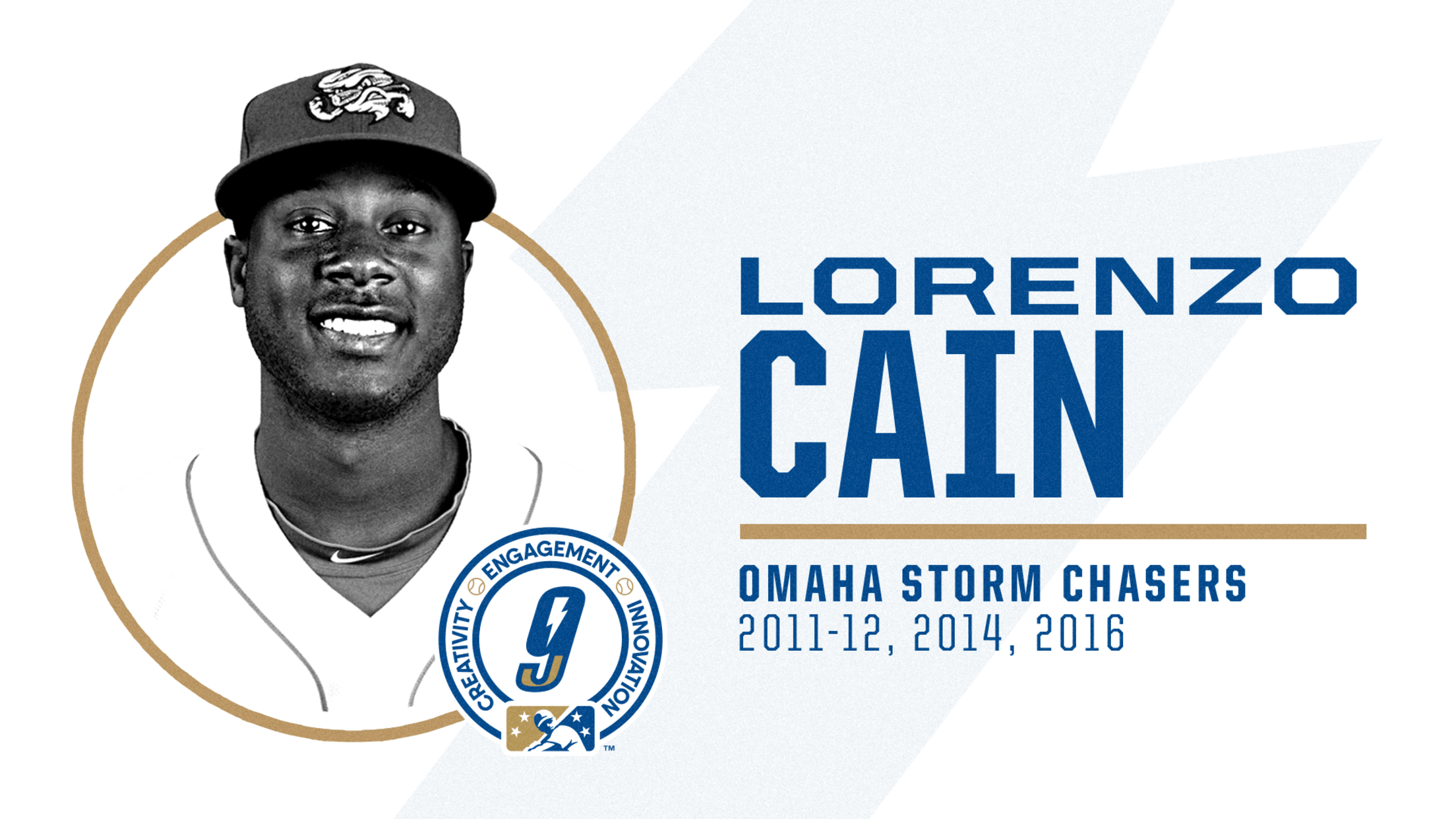 One of the most dynamic players in modern franchise history and in the Storm Chasers era (2011-present), outfielder Lorenzo Cain anchored Omaha's 2011 Pacific Coast League Championship team in his lone full season with Omaha. Cain played 128 games for Omaha in 2011, slashing .312/.380/.497 (152-for-487) with 28 doubles, 16
Storm Chasers Reveal 2023 Promotional Schedule
Single-game tickets to go on sale March 1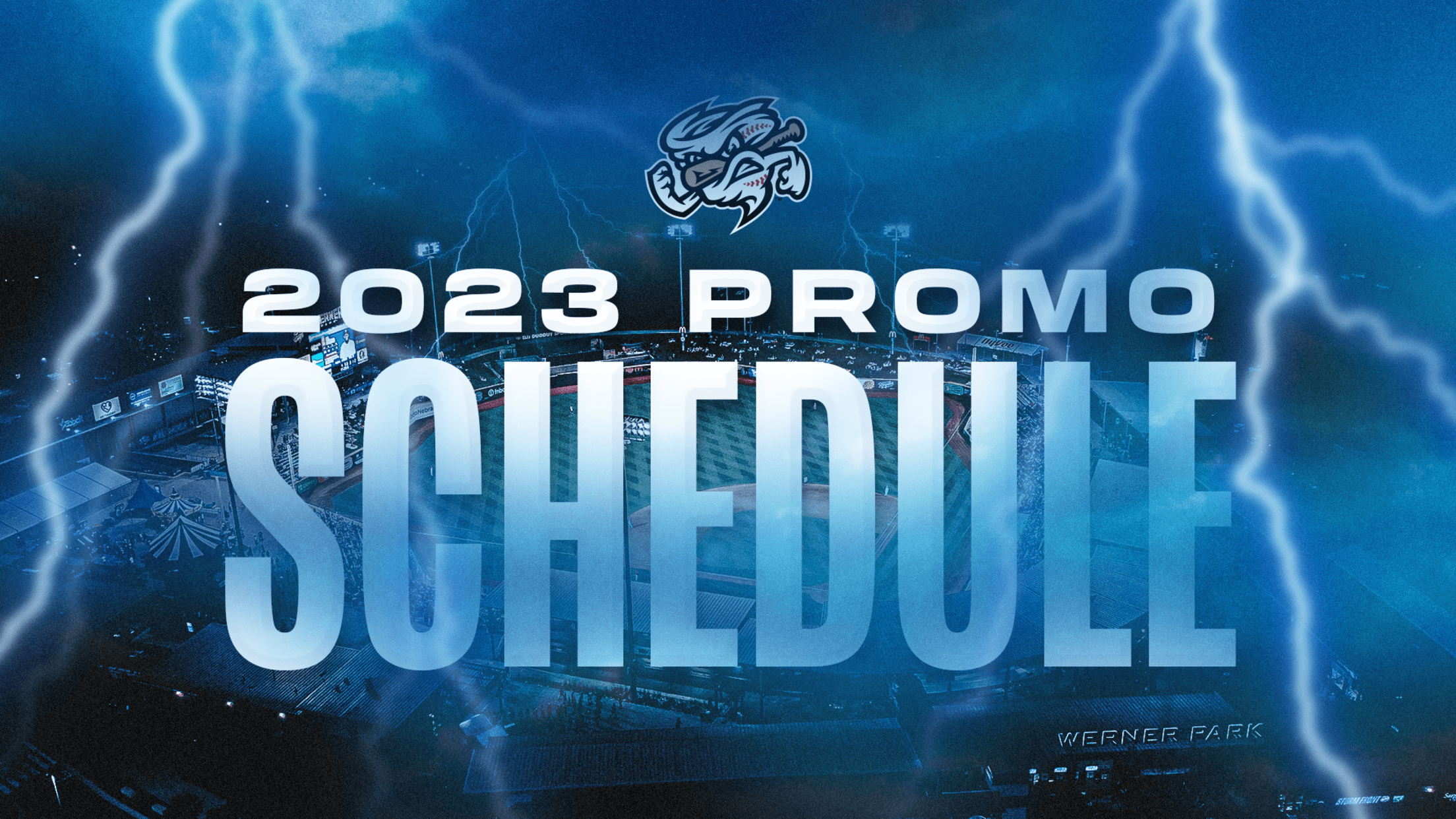 PAPILLION, Neb. – The Omaha Storm Chasers have announced the promotional schedule for the upcoming 2023 season, with the home opener at Werner Park slated for April 4th at 6:35 p.m. against the Toledo Mud Hens. The promotional schedule features daily promotions, giveaways, theme nights, and Chasers Community Celebrations presented
Highlighting Omaha's Black Stars: Dwayne Hosey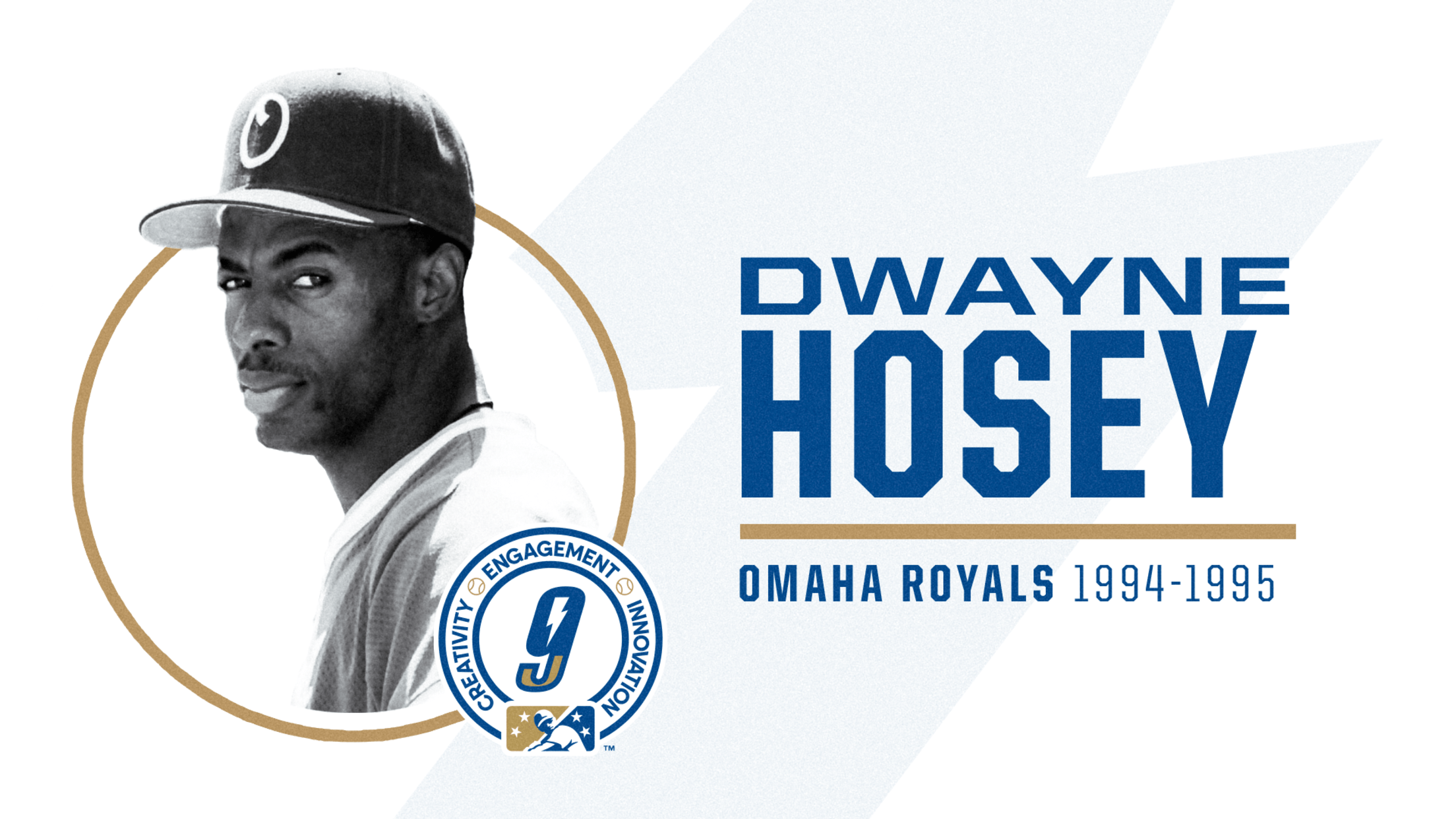 One of five players in Omaha franchise history to earn league MVP honors, outfielder Dawyne Hosey posted one of the best all-around seasons in franchise history, his first of two seasons in Omaha. Hosey was named American Association MVP in 1994 after slashing .333/424/.628 over 112 games, with 95 runs
The Nine: Highlighting the Omaha Rockets
The 1940's barnstorming team took the Midwest by storm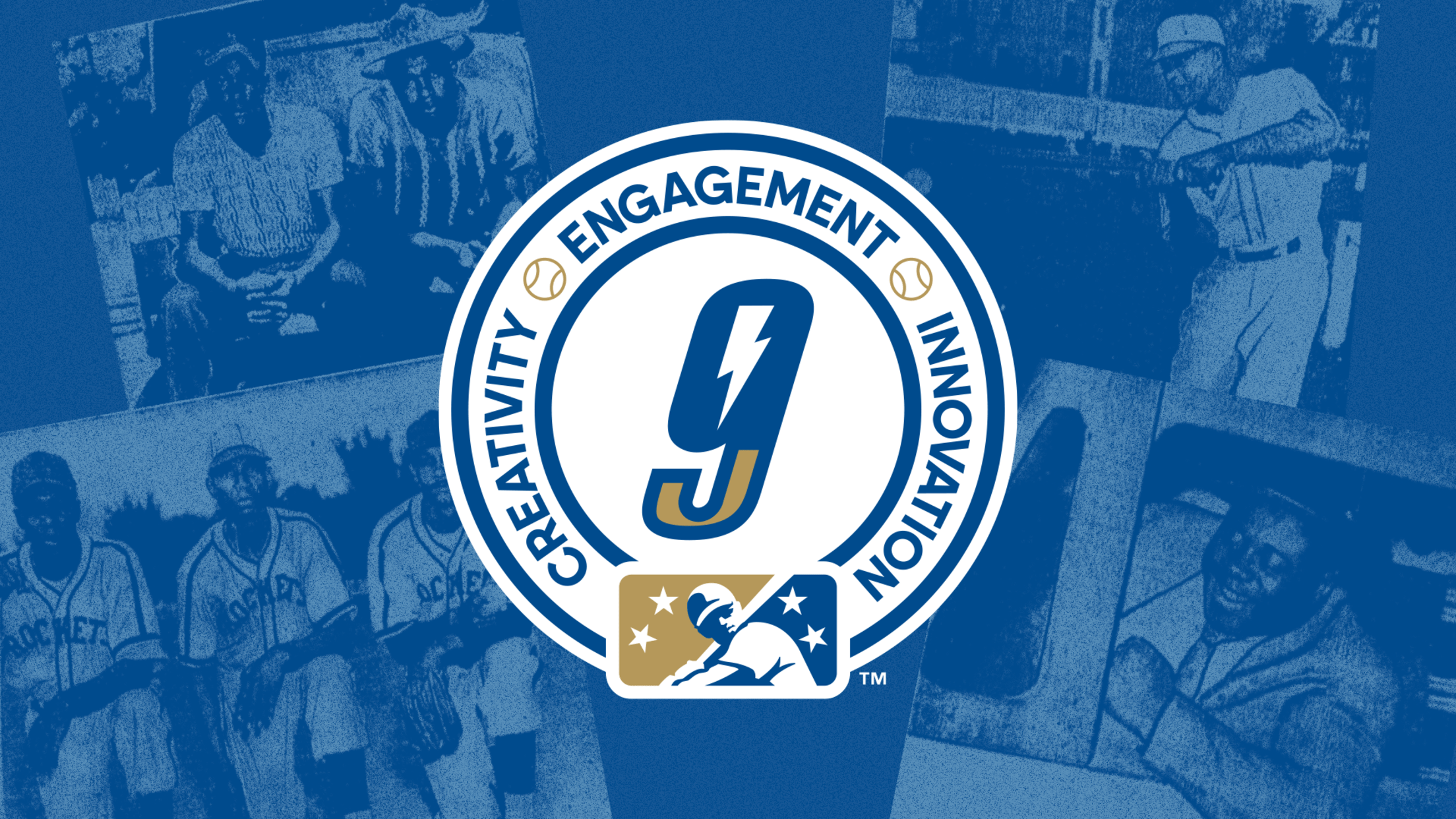 Before the Kansas City Royals placed their Triple-A affiliate in Omaha, Nebraska, the city was home to several minor league and semi-professional independent teams. One of those semi-pro independent teams was a Negro League team – the Omaha Rockets, who played from 1947 to 1949. Before the Omaha Rockets, the
Highlighting Omaha's Black Stars: Willie Wilson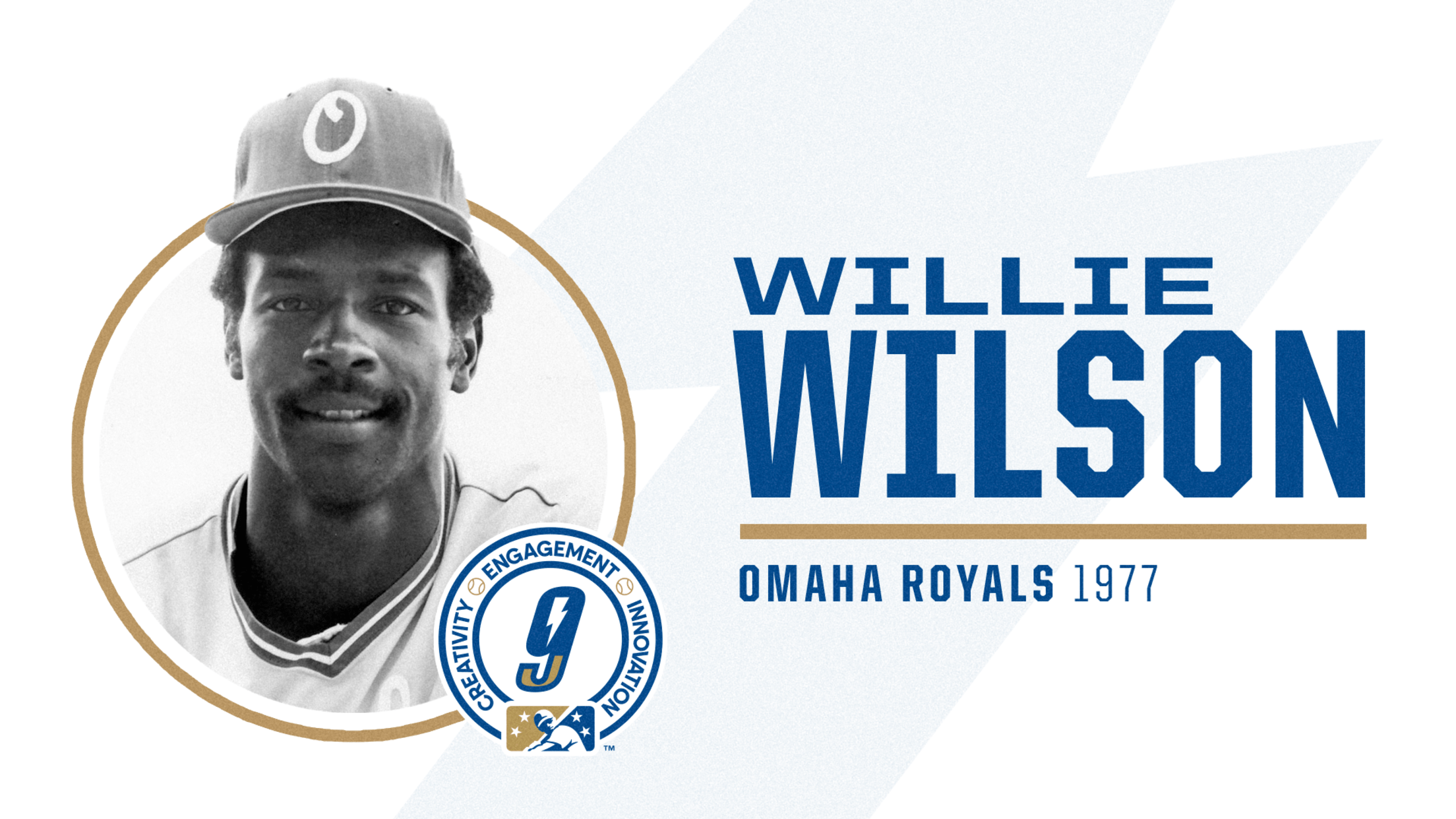 A member of the Royals Hall of Fame, outfielder Willie Wilson spent much of the 1977 season with the Omaha Royals after making his major league debut with Kansas City Royals a year earlier as a September call-up from Double-A. Kansas City's 1st-round pick in the 1974 June Amateur Draft,
Highlighting Omaha's Black Stars: Frank White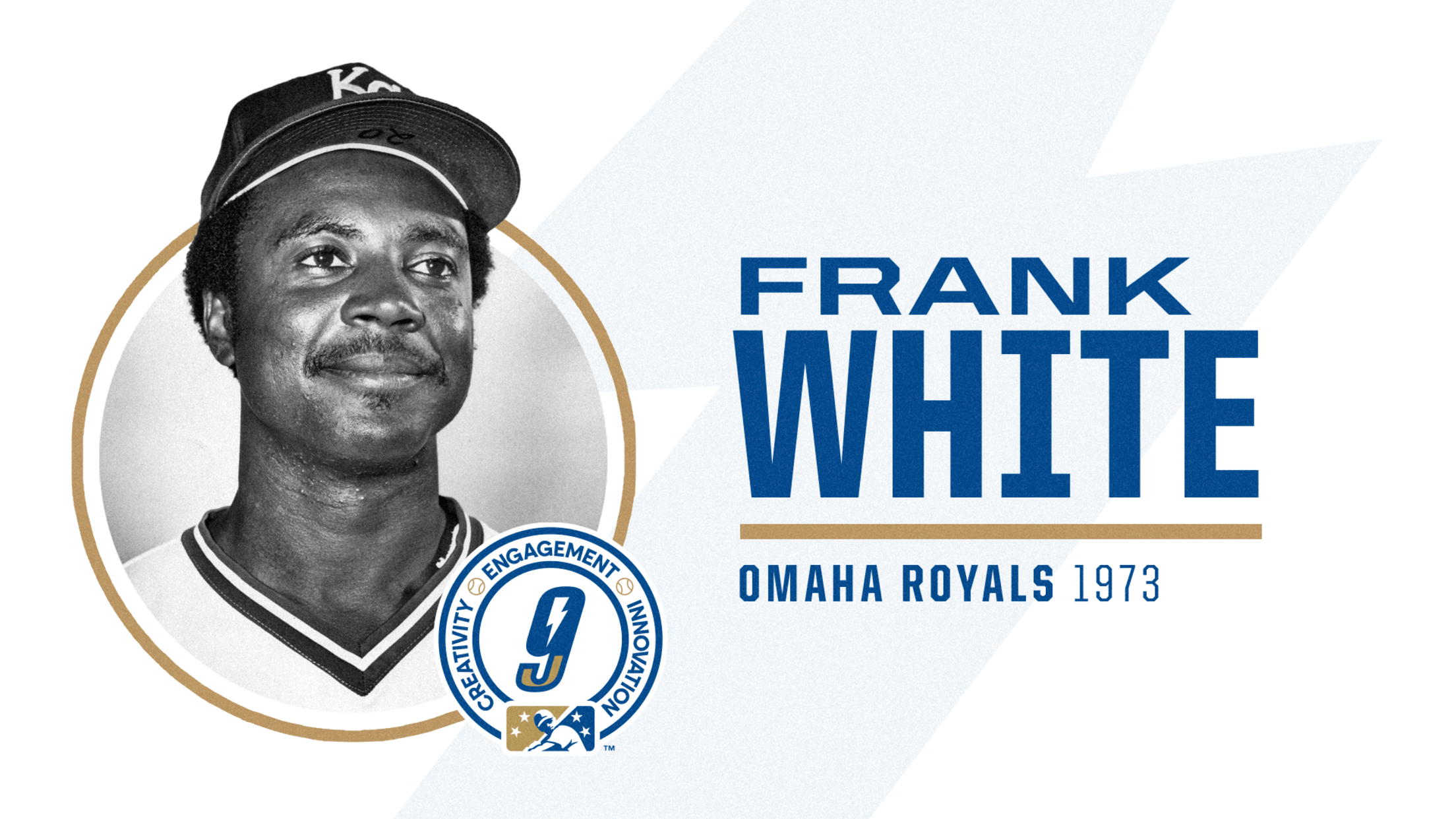 A member of the Kansas City Royals' Hall of Fame, second baseman Frank White is one of six people (and three players) to have their number retired at Werner Park. Despite appearing in less than 90 games for the Omaha Royals in the 1973 season, White had one of the
Storm Chasers Reveal 2023 Daily Specials
Daily promotions return to Werner Park for 2023 season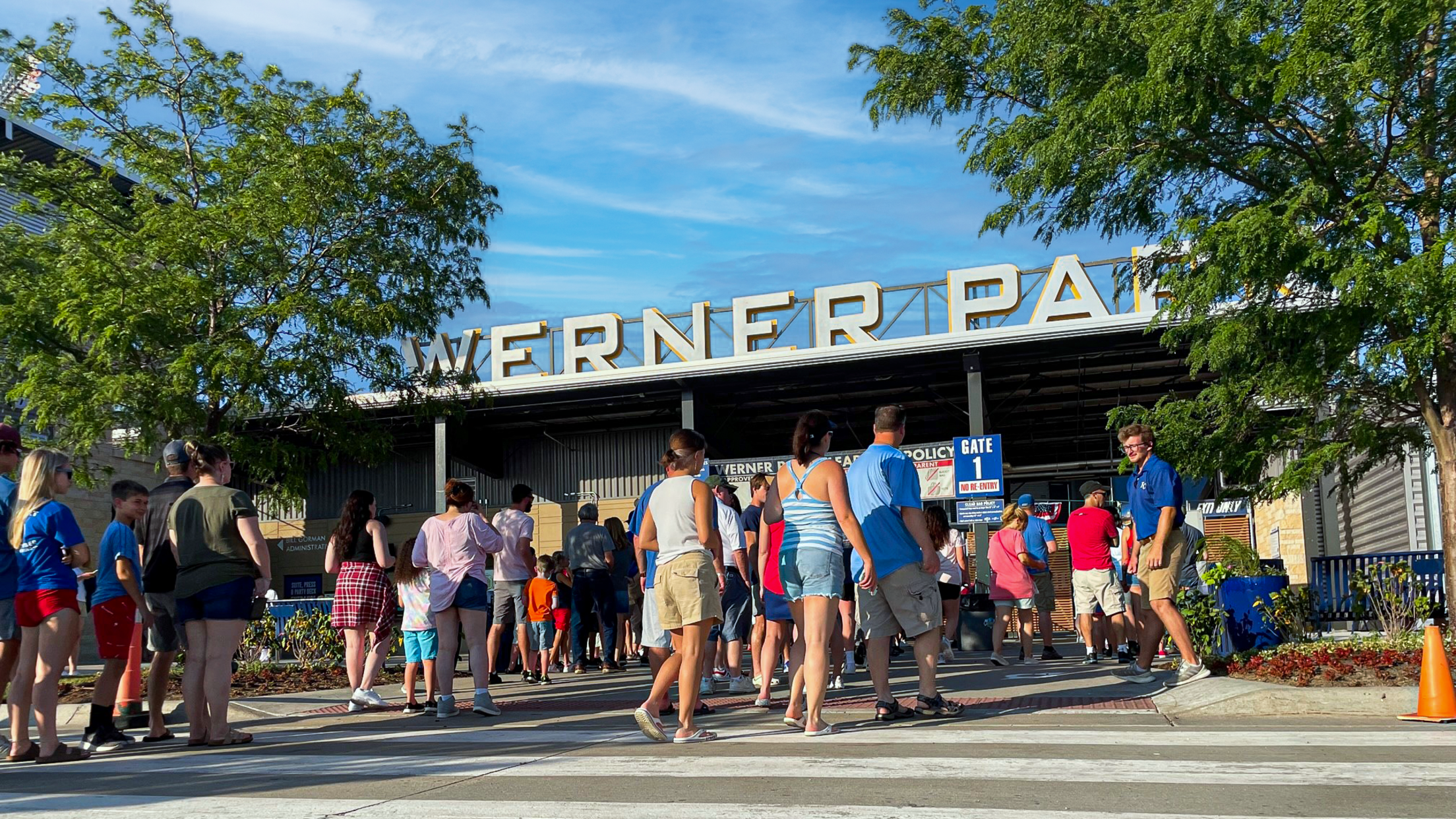 PAPILLION, Neb. – The Omaha Storm Chasers have announced the Daily Specials that you'll find at Werner Park during the upcoming 2023 season. When the Storm Chasers win, you win! If the Storm Chasers win on a Wednesday, Winning Wednesday presented by Nebraska Spine Hospital kicks in. Fans in attendance
Highlighting Omaha's Black Stars: Bob Gibson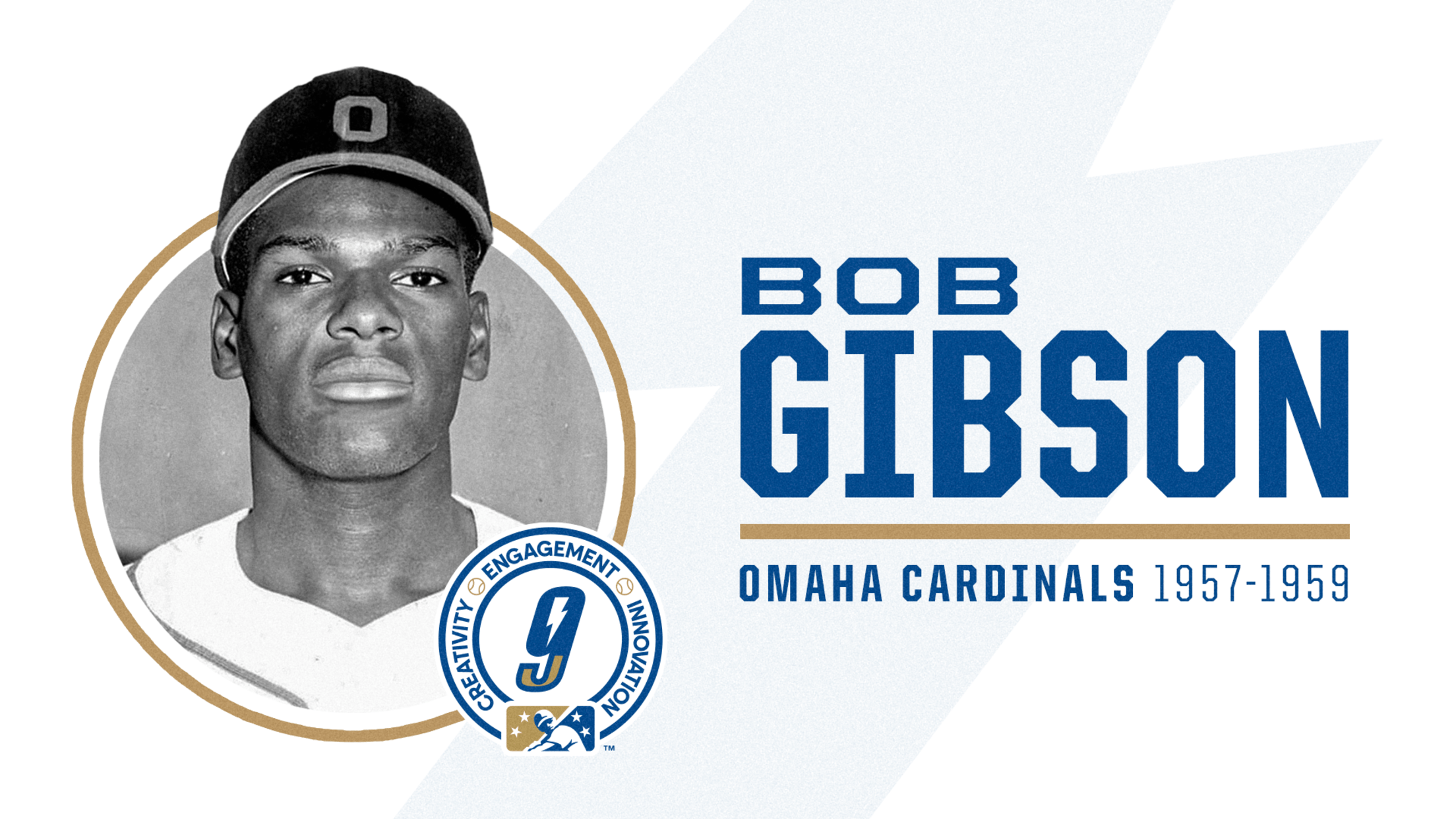 Bob Gibson's career alone stands out as not only one of the greatest by an Omaha native or Nebraskan, but arguably one of the greatest in the history of professional baseball. A two-time Cy Young Award winner, 1968 NL MVP, nine-time All-Star, nine-time Gold Glover, two-time World Series champion and
Former Manager Mike Jirschele Returns to Lead Storm Chasers
Royals announce full 2023 Storm Chasers Coaching Staff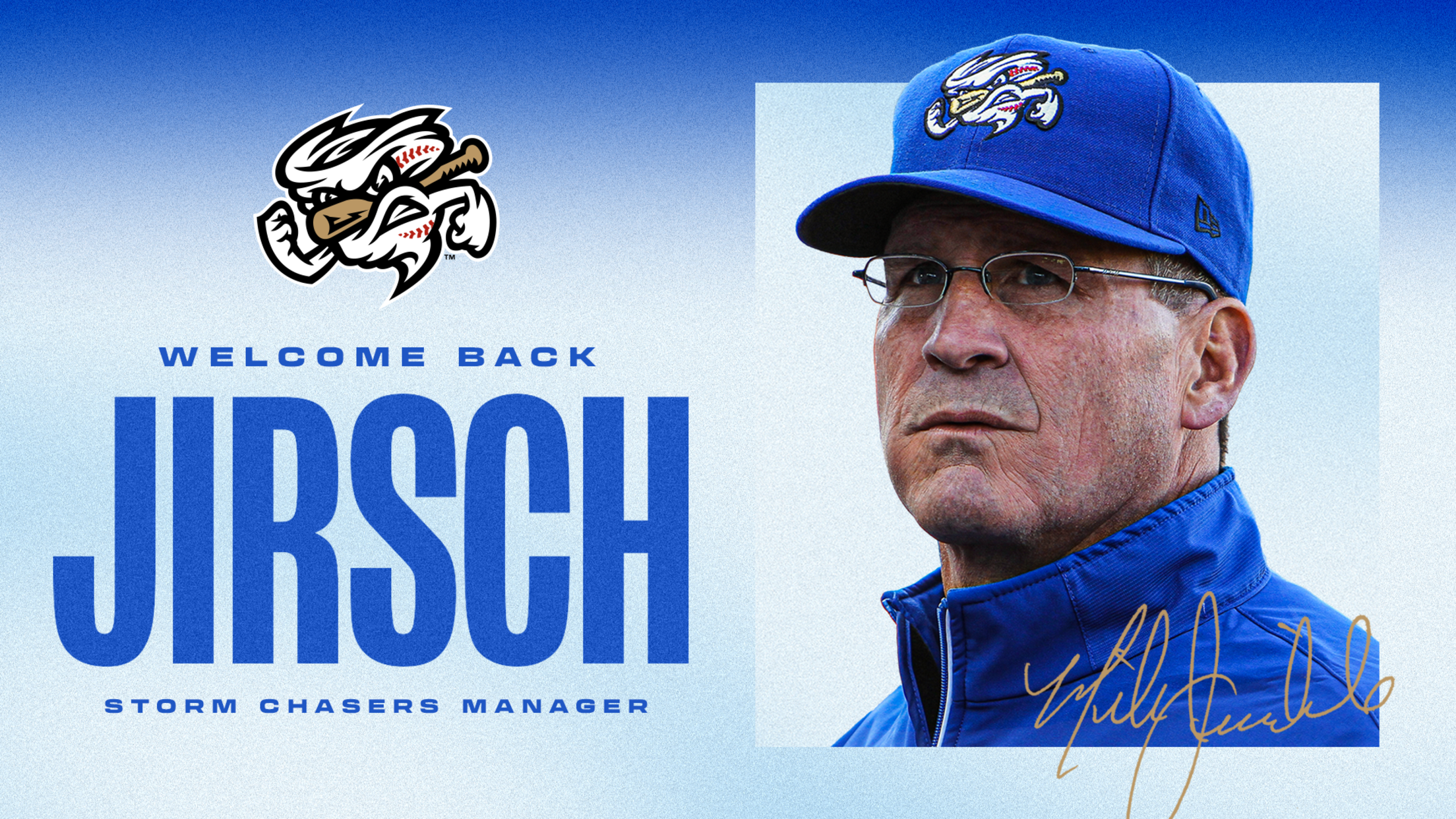 PAPILLION, Neb. – The Kansas City Royals today announced the 2023 Omaha Storm Chasers coaching staff, headlined by the return of former Omaha Manager Mike Jirschele. Jirschele will be joined on the Storm Chasers coaching staff by pitching coach Dane Johnson, hitting coach Bijan Rademacher, assistant coach Chris Nelson, athletic
Storm Chasers Announce New Broadcaster
Nicholas Badders joins the team as the new "Voice of the Chasers"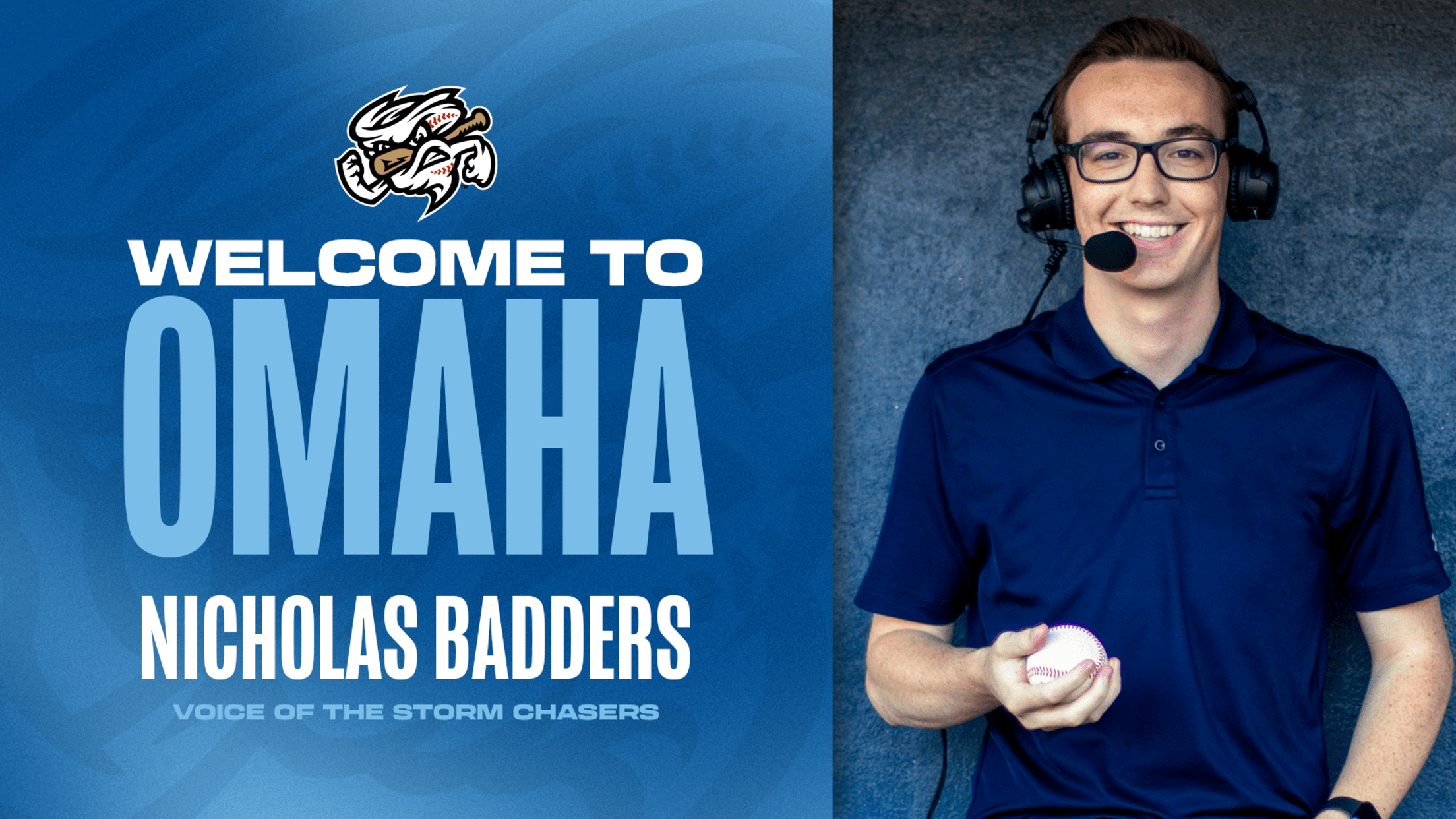 PAPILLION, Neb. – The Omaha Storm Chasers have announced Nicholas Badders as the new "Voice of the Chasers". Badders comes to the Chasers after serving as the Radio Broadcaster for the Northwest Arkansas Naturals, the AA affiliate of the Kansas City Royals, for the past two seasons. The Livermore, CA
Storm Chasers Highlight 2022 Community Service Efforts
Chasers partner with numerous organizations to help support the local community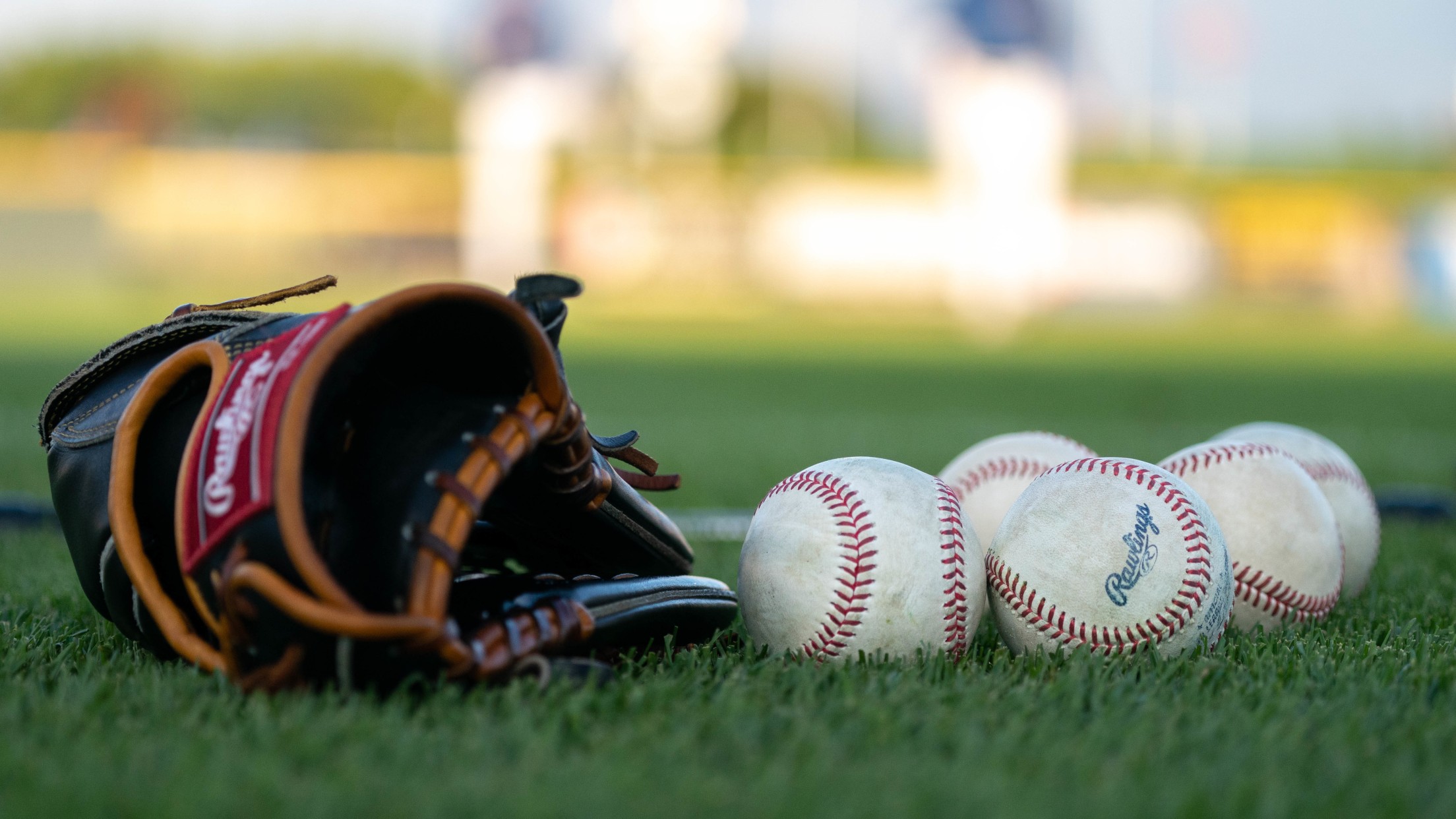 PAPILLION, Neb. – The Omaha Storm Chasers and Chasers Charities have announced highlights of the community service efforts achieved during the 2022 season. In a year which saw an increase in community service opportunities, the Storm Chasers were excited about continuing to build upon recent successes as well as increase
Storm Chasers Announce Numerous Promotions in the Front Office
Organization continues to invest in people to help create fun & memories at Werner Park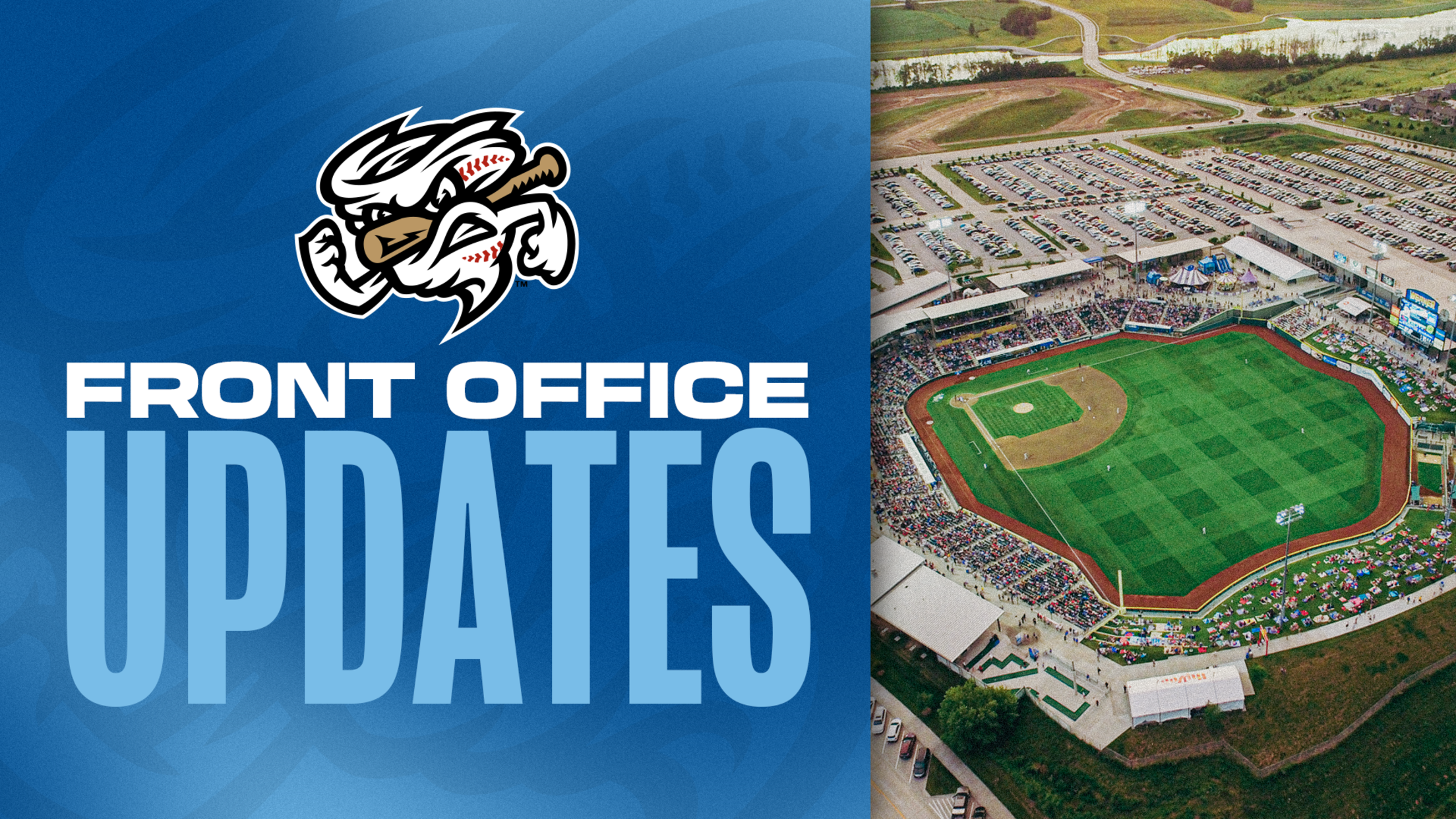 PAPILLION, Neb. – The Omaha Storm Chasers front office is excited to announce numerous promotions within its staff prior to the upcoming 2023 season at Werner Park. Marcus Sabata has been named Assistant General Manager, Sales after previously serving the organization as the Director of Sales. The Rising City, NE
Storm Chasers announce first pitch times for 2023 home games
Omaha to play 75 games at Werner Park in 2023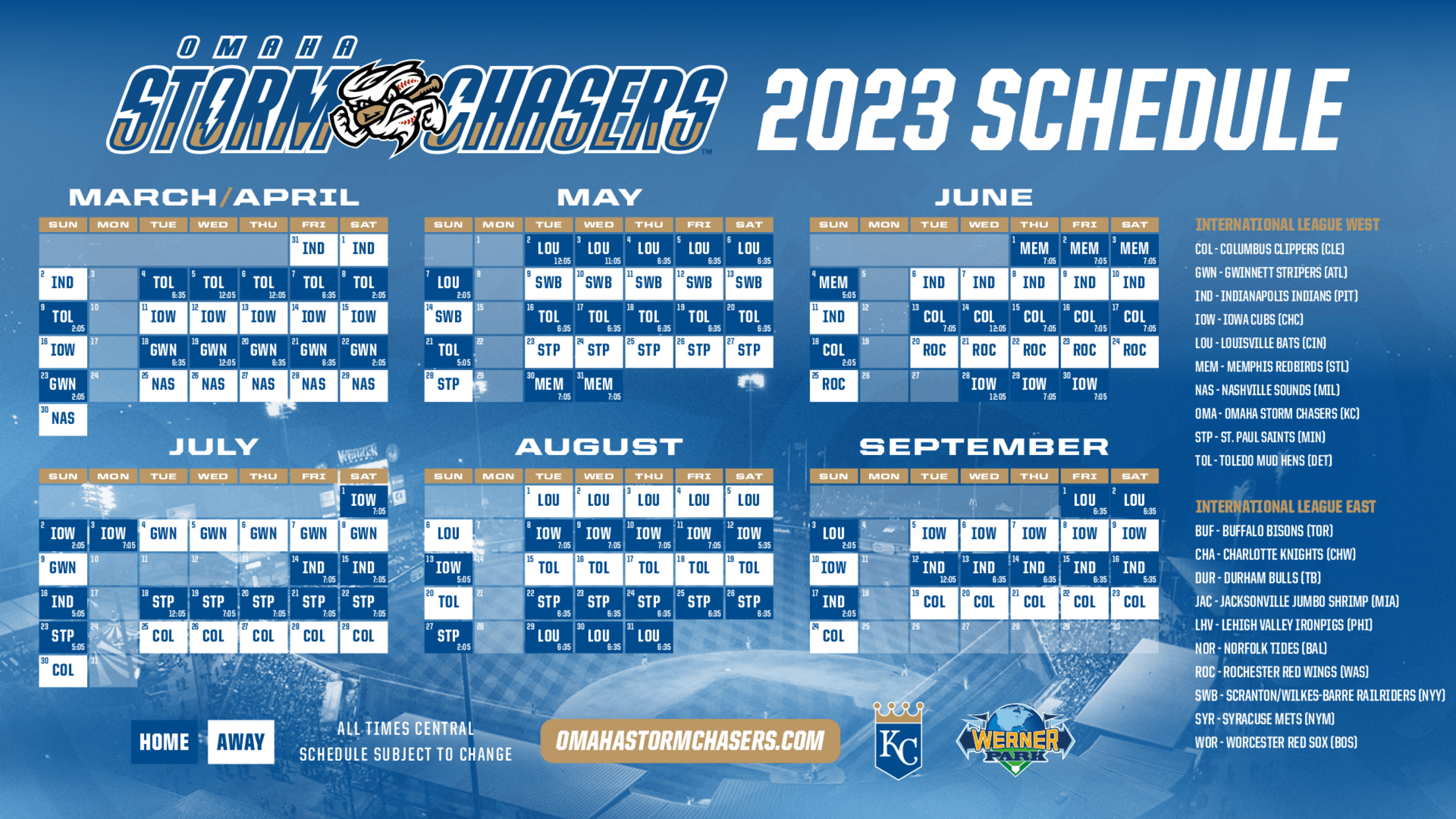 PAPILLION, Neb. – The Omaha Storm Chasers, in conjunction with Major League Baseball, announced scheduled first pitch times for all 75 home games at Werner Park in 2023. All game times are subject to change. The home opener, scheduled for April 4, 2023 vs. the Toledo Mud Hens, is slated
Omaha Storm Chasers Announce Departure of Broadcaster Jake Eisenberg
Eisenberg, who has held the position since 2020, will move on to a new opportunity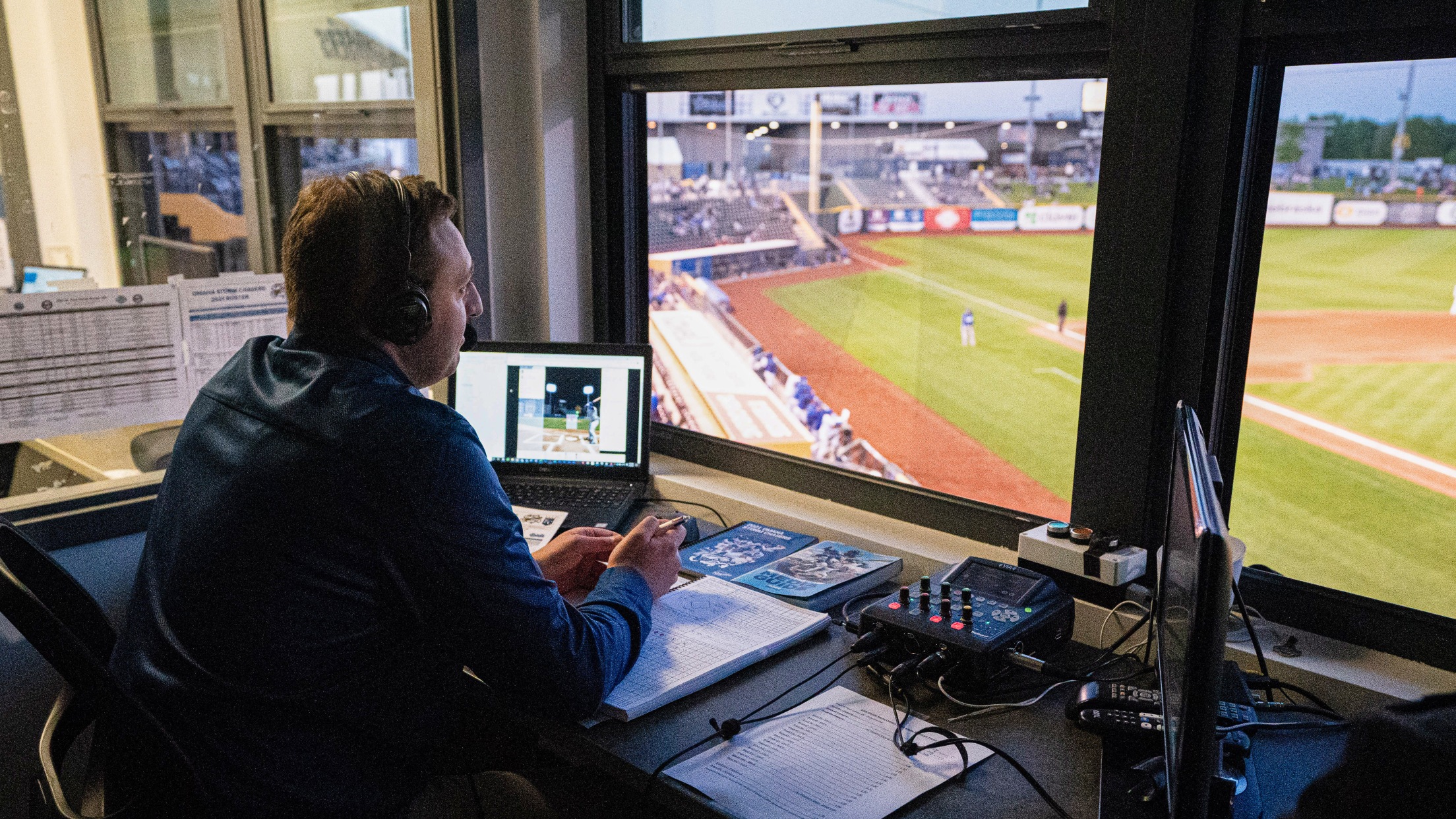 PAPILLION, Neb. – The Omaha Storm Chasers today announced the departure of Jake Eisenberg, the team's full-time broadcaster since 2020. Eisenberg, who spent part of the 2022 season filling in for the New York Mets and the Kansas City Royals radio broadcasts, will now transition to a new opportunity. "We
Omaha falls in season finale to St. Paul
Blanco stayed hot, raising his batting average above .300 with 2-for-4 night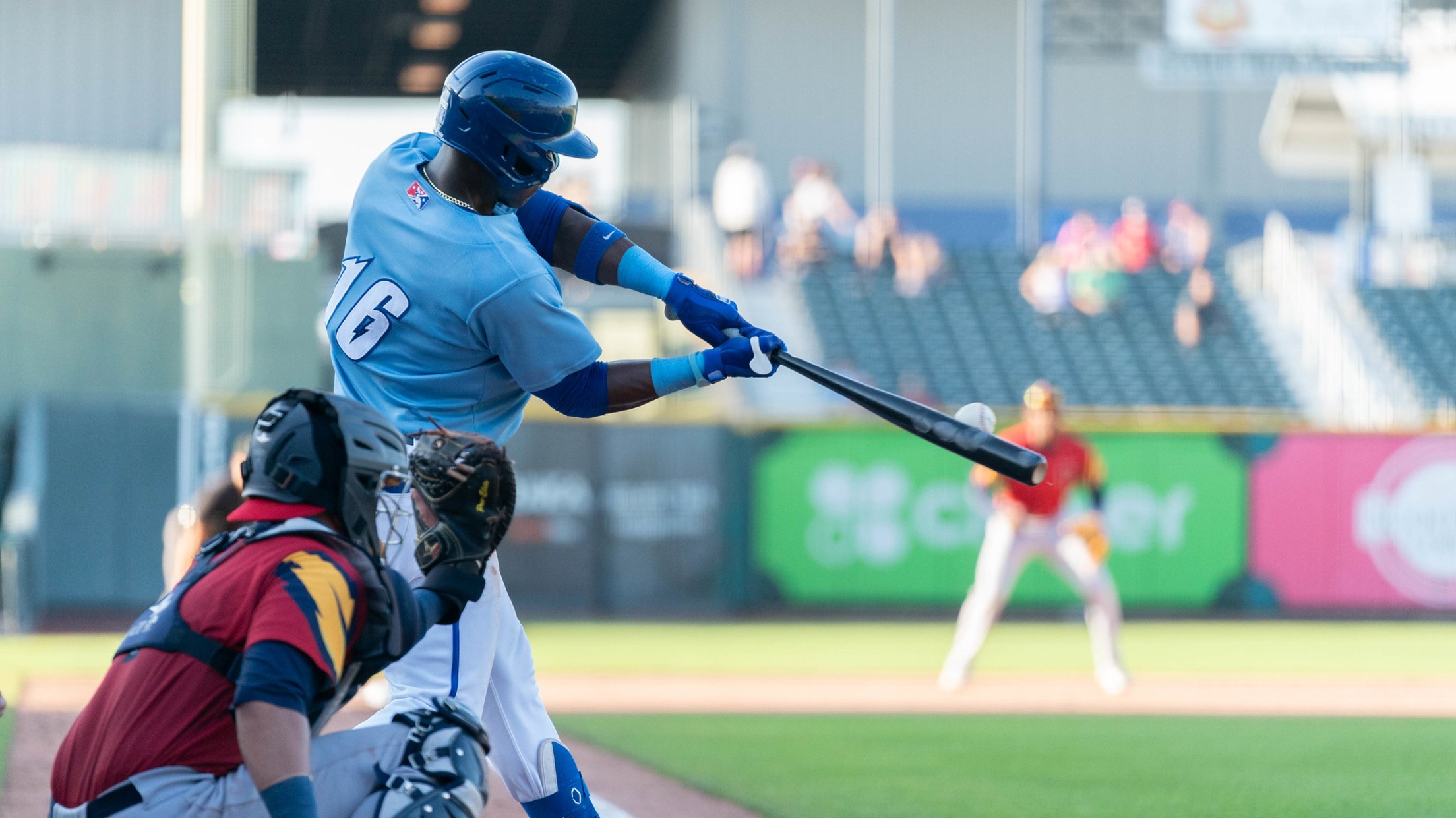 St. Paul, Minn. – Needing at least two hits to bump his batting average over .300, left fielder Dairon Blanco went 2-for-4 to lead Omaha's offense. Blanco went on a tear in his final month of the season, raising is batting average for the 2022 season to a career-best .301.
Blanco stays white hot with 3-for-4 night in St. Paul
Storm Chasers drop penultimate game to the Saints 10-3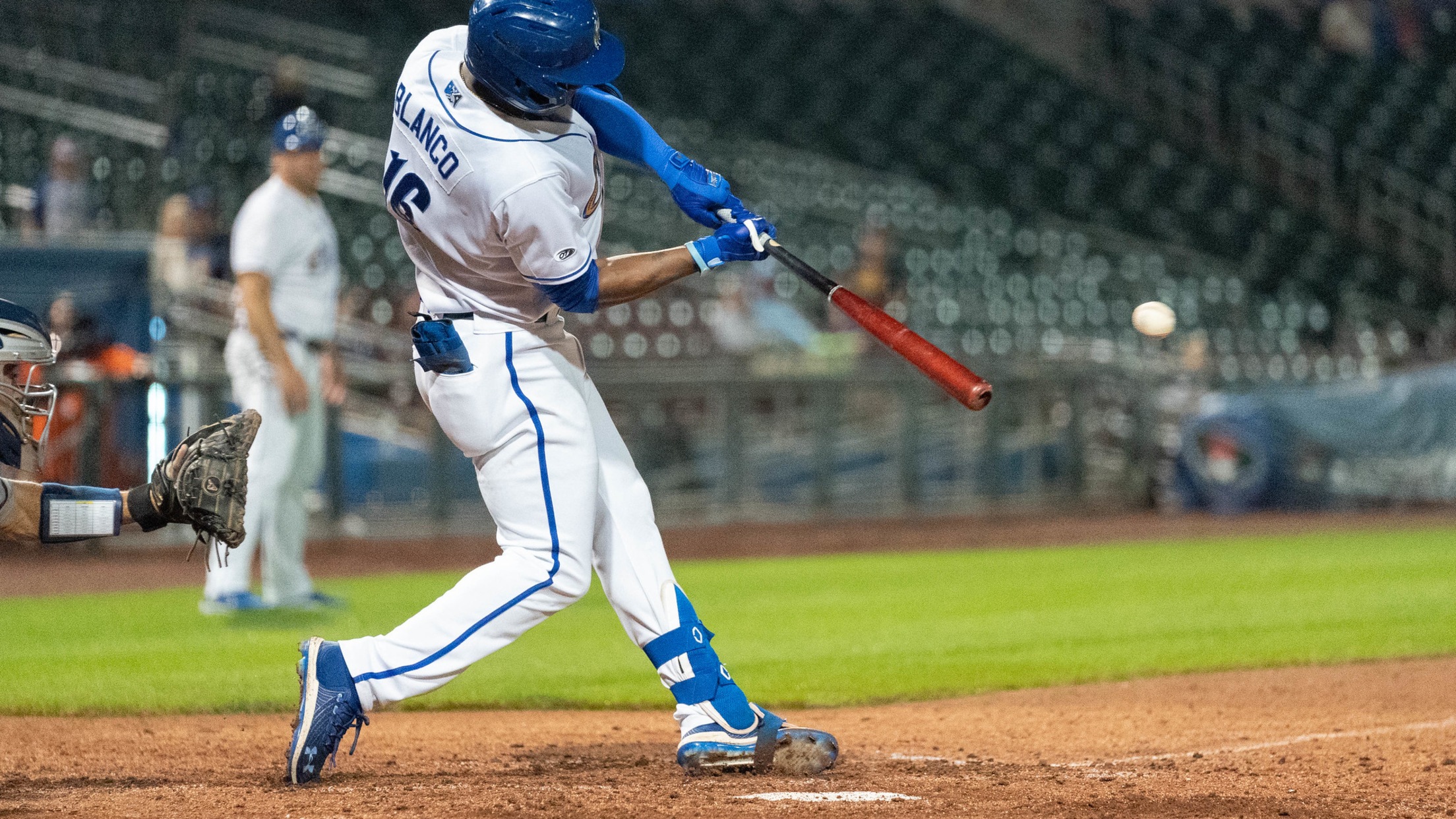 St. Paul, Minn. – Center fielder Dairon Blanco recorded his 13th multi-hit game of September with a 3-for-4 game on Tuesday at CHS Field in St. Paul. Blanco is now hitting .433 (39-90) this month with 23 RBIs. Omaha (71-77) dropped game two to St. Paul (73-75) 10-3. The Saints
Storm Chasers score six runs in the eighth, but the late-inning rally falls short
Rooker hits a grand slam and Hicklen notches two doubles in 10-6 loss
St. Paul, Minn. – The Storm Chasers put up six runs in the top of the eighth, highlighted by a grand slam from left fielder Brent Rooker, but were unable to rally from down 10. Omaha (71-76) dropped the series opener to St. Paul (72-75) 10-6 from CHS Field. The
Storm Chasers sellout Werner Park on fan appreciation night
Rooker and Garcia each hit homers in loss to the I-Cubs.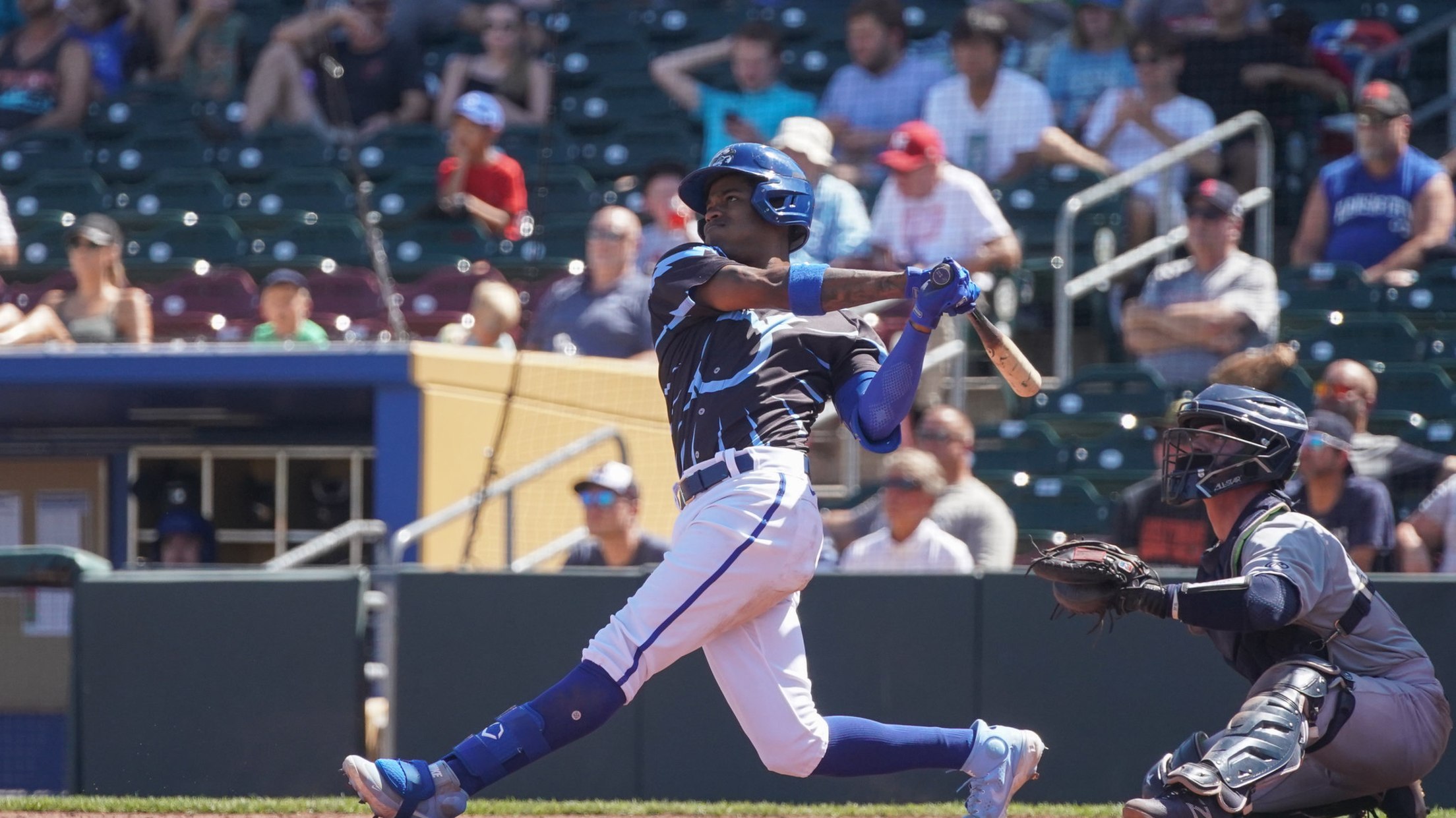 Papillion, Neb. – The Storm Chasers sold out Werner Park for the first time since August 9, 2019, on Saturday night against the I-Cubs. The game featured a post-game concert by Flo Rida for fan appreciation night presented by Werner Enterprises. Werner also hosted their annual picnic at the game.
Storm Chasers announce 2022 awards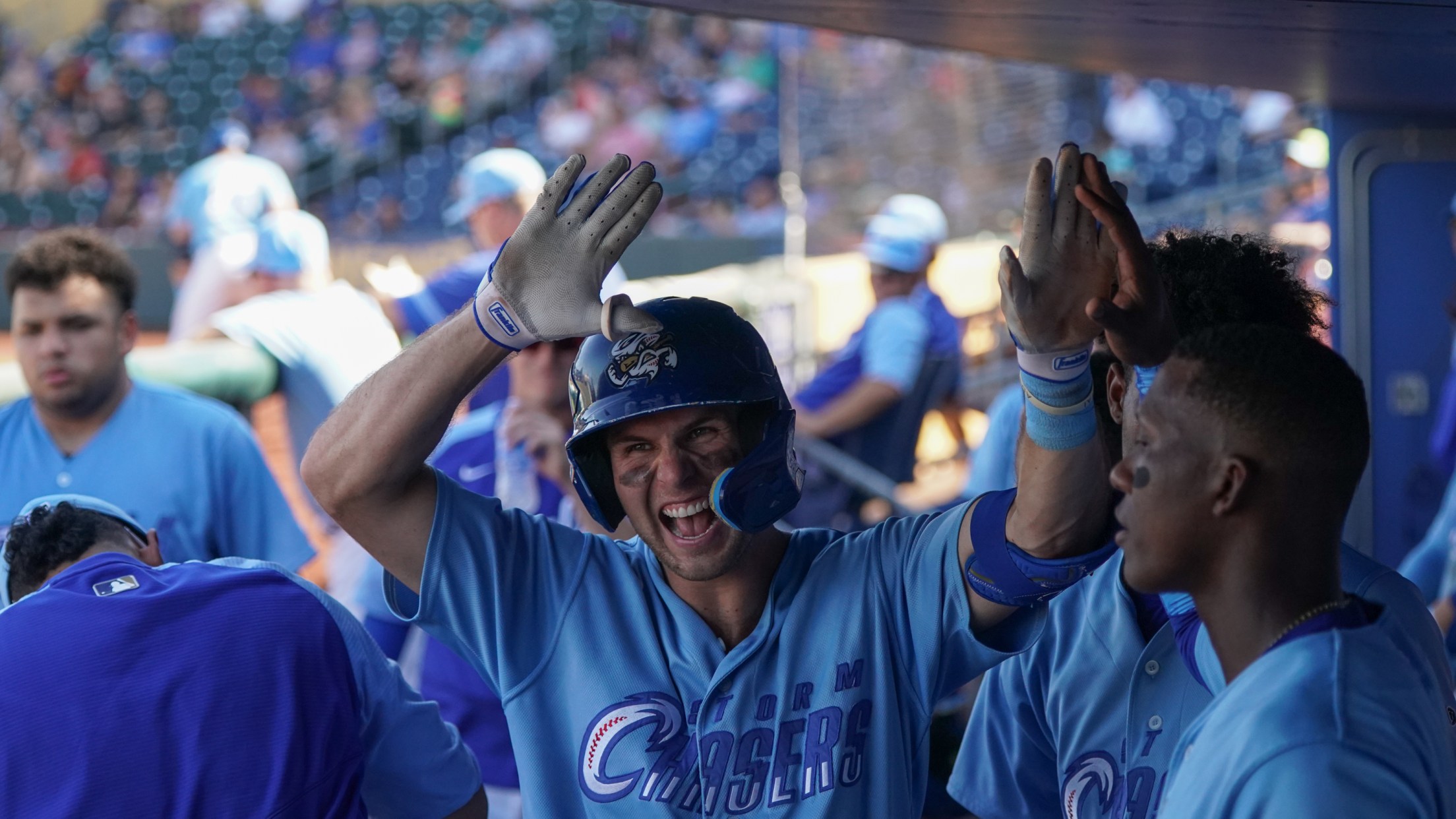 Papillion, Neb. – The Omaha Storm Chasers announced their annual awards for the 2022 season before their final home game of the season on Saturday at Werner Park. The 2022 Omaha Pitcher of the Year is Austin Cox! He leads the team in wins, strikeouts, complete games, and starts and
Omaha defeats Iowa behind complete team effort
Rooker launched a monster homer and Marsh earned the win in his Triple-A debut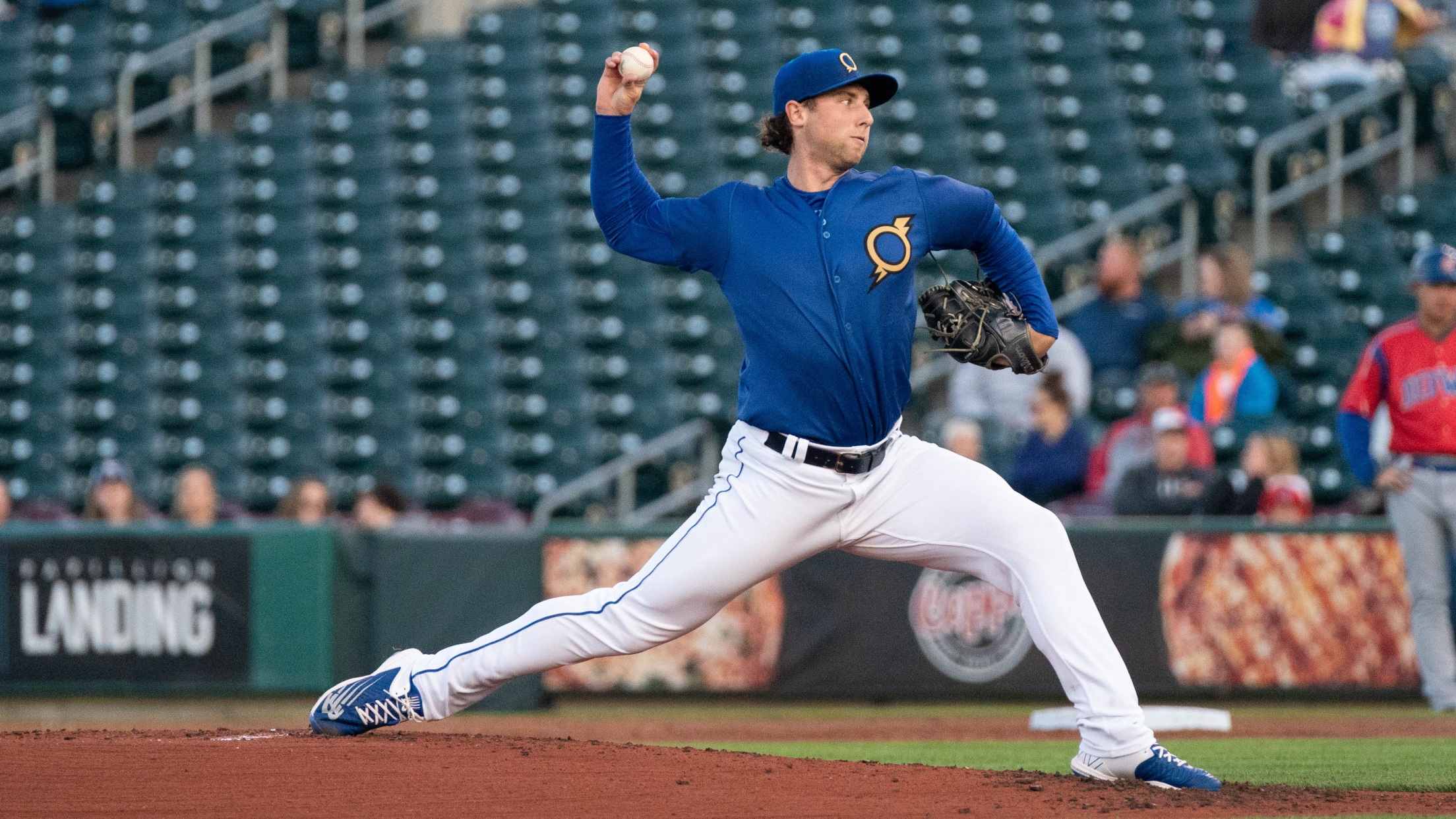 Papillion, Neb. – The Storm Chasers used a complete team effort to secure their second consecutive win over the I-Cubs. Omaha (71-74) defeated Iowa (66-79) 10-2 on Friday Night from Werner Park. The Storm Chasers plated the games' first run, loading the bases in the bottom of the first with
Rooker hits walk-off single in the 13th inning to earn 5-4 win
The Cazadores de Tormentas take down the Demonios de Des Moines on Copa de la Diversión night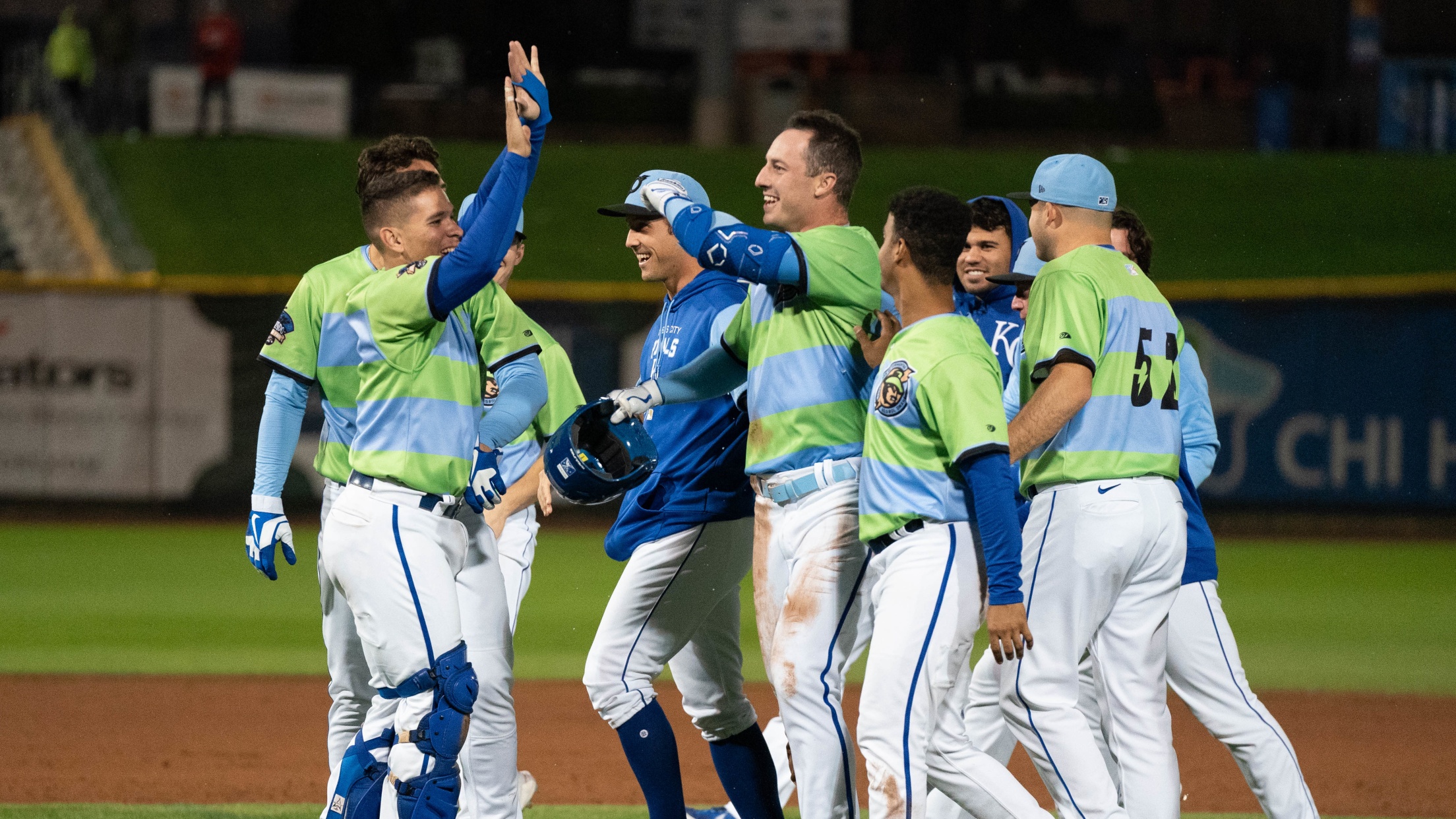 Papillion, Neb. – Designated hitter Brent Rooker was the Thursday-night hero with an RBI single Omaha's 13-inning 5-4 walk-off win. The game is the seventh time that Omaha (70-74) has won in walk-off fashion this season. The Cazadores de Tormentas and Demonios de Des Moines were playing in their Copa
Rain knocks off game two after Storm Chasers game one loss
Rooker goes yard in game one to lead Omaha's offense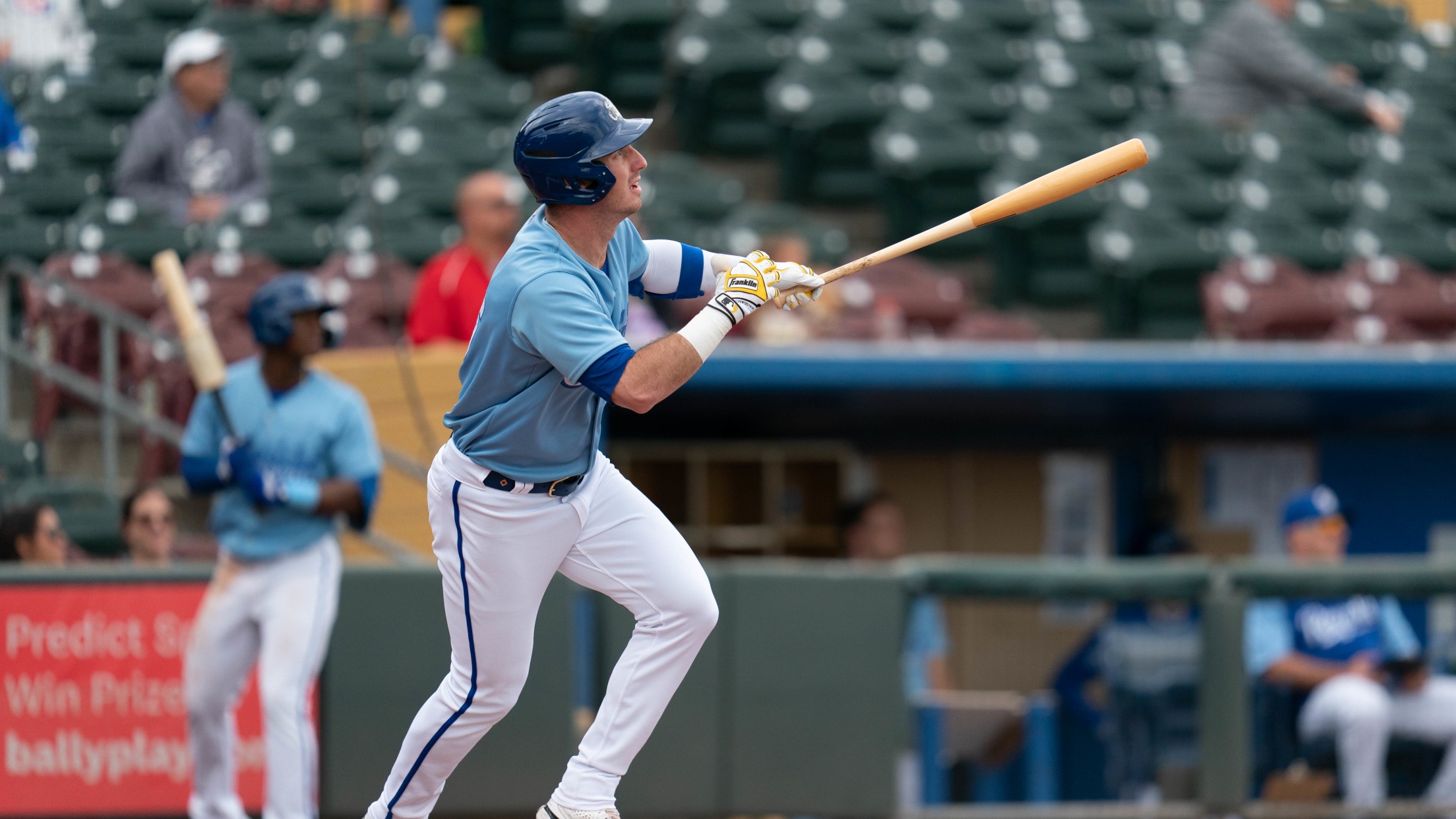 Papillion, Neb. – The Omaha Storm Chasers (69-74) dropped game one of a doubleheader to the Iowa Cubs (66-77) on Wednesday afternoon 6-3 from Werner Park. The second game of the doubleheader was ultimately canceled due to weather and is not scheduled to be made up. Game One Iowa tallied