Chasers rally but unable to get the win against the Indians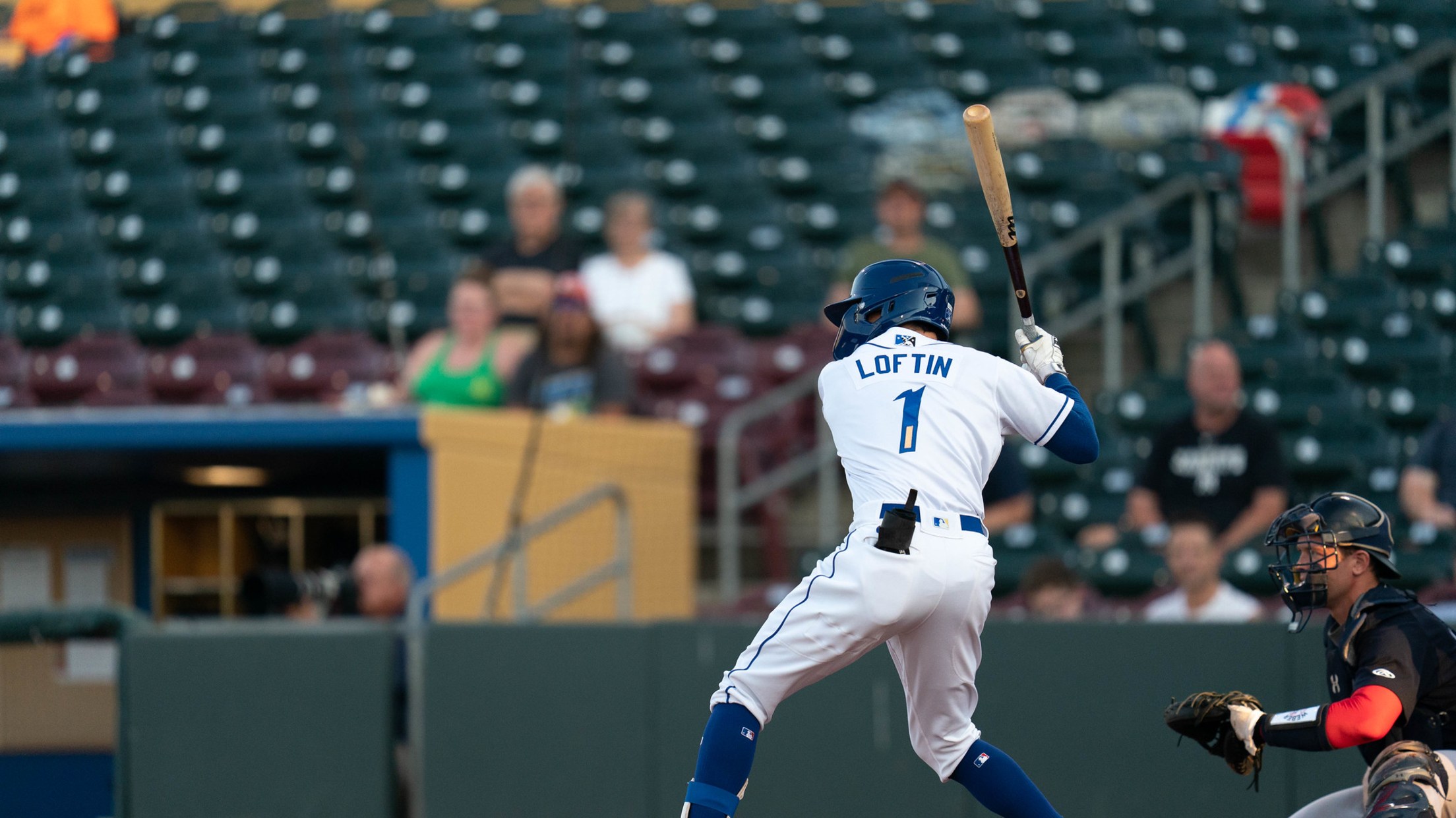 PAPILLION, Neb. – Omaha swiped four bases, but dropped game five on Friday at Werner Park. Indianapolis (69-63) defeated Omaha (64-69) 7-5, but the Storm Chasers lead the series 3-2 while the season series is tied 8-8. Indianapolis got on the scoreboard first, capitalizing on a pair of Storm Chasers
PAPILLION, Neb. – Omaha swiped four bases, but dropped game five on Friday at Werner Park. Indianapolis (69-63) defeated Omaha (64-69) 7-5, but the Storm Chasers lead the series 3-2 while the season series is tied 8-8.
Indianapolis got on the scoreboard first, capitalizing on a pair of Storm Chasers errors in the second inning to take a 2-0 lead. In the third inning, Kevin Badlo hit a sacrifice fly to push another run across the plate and extend the Indians lead.
Omaha put their first run of the game on the board in the fifth inning. Third baseman Nick Loftin hit his fourth Triple-A double to score shortstop Maikel Garcia. The Storm Chasers had a two-RBI single from center fielder Dairon Blanco to knot the score at 3-3.
In the fifth inning, Omaha had a trio of stolen bases, one each from Garcia, Blanco, and right fielder Brewer Hicklen. Hicklen has 34 stolen bases, tied for the second most in the International League with Blanco leading the league in steals at 37.
The Indians capitalized on another Omaha error in the eighth, plating two more runs, the first on a single from Jose Godoy and the second from Jared Oliva to put Indianapolis ahead 5-3.
The Storm Chasers put a rally together in the bottom of the frame to knot the score. First baseman Logan Porter scored on a Loftin single before a wild pitch scored Garcia from third base.
Blake Sabol hit a two-run homer in the top of the ninth to give the lead back to Indianapolis at 7-5.
Omaha put a runner on first base in the bottom of the frame, but a 6-4-3 double play ended the game with Indianapolis ahead.
The Storm Chasers and Indians are set to square off on Saturday with a 6:35 p.m. first pitch. Coverage will start at 6:15 p.m. on the on the Sarpy County Tourism Pregame Show on 1180 The Zone.
Tomorrow's game is a Bands & Brews presented by J&M Displays and Werner Enterprises. There will be music by Strange Pleasures with craft brew specials from Cigar City Brewing.
The full 2022 schedule can be found here and single-game tickets are now available here.
For more tickets and more information, please visit omahastormchasers.com, call the Werner Park Ticket office at (402) 738-5100, and follow the team on social media. You can follow the team on Twitter @omastormchasers, on Instagram @omahastormchasers, and "like" the team on Facebook at facebook.com/omahastormchasers.