Late-inning rally from Omaha falls short in St. Paul
Blanco went 3-for-4 with a home run but Chasers drop game five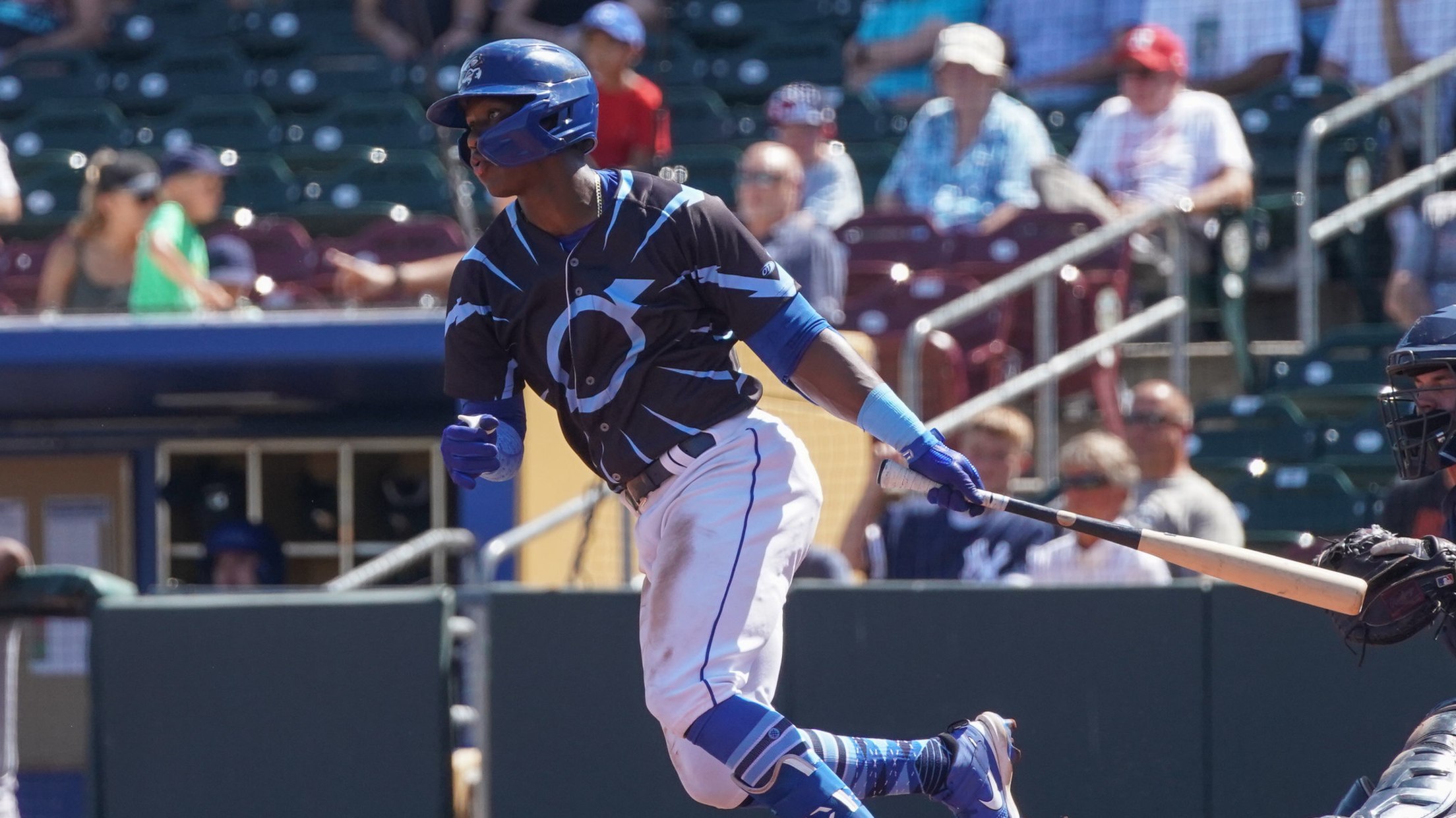 ST. PAUL, Minn. – The Omaha Storm Chasers (60-67) dropped game five to the St. Paul Saints (62-64) 9-4 from CHS Field on Saturday evening. St. Paul holds a 3-2 series edge while Omaha leads the season series 12-11. The Saints started the game's scoring in the second inning, capitalizing
ST. PAUL, Minn. – The Omaha Storm Chasers (60-67) dropped game five to the St. Paul Saints (62-64) 9-4 from CHS Field on Saturday evening. St. Paul holds a 3-2 series edge while Omaha leads the season series 12-11.
The Saints started the game's scoring in the second inning, capitalizing on a two-out Omaha error to take an early lead. With the bases loaded, Matt Wallner hit a three-RBI double to cap off the four-run inning for St. Paul.
Omaha answered in the fourth when center fielder Dairon Blanco hit a solo home run to cut the Saints lead to 4-1. Blanco now has 12 home runs this season.
In the fifth, the Storm Chasers got another run back, using an RBI double from right fielder Edward Olivares to score shortstop Maikel Garcia and put the deficit at two runs.
St. Paul used an RBI single from Cole Sturgeon to start the scoring in the fifth inning. Nash Knight grounded into a force out but pushed another run across the dish and put the score at 6-2.
The Saints put two more runs on the board in the seventh, using a David Banuelos single to plate two runs.
Catcher Freddy Fermin started a two-out rally in the in the eighth with his third hit of the game. Blanco earned his third hit of the game with a double that would score Fermin from first base before a first baseman Logan Porter hit an RBI single. Second baseman Iván Castillo reached on an error that allowed Porter to score to make the score 8-4.
Chris Williams hit a homer in the bottom of the frame to give St. Paul a 9-4 lead.
The Storm Chasers came up empty in the ninth, dropping game five 9-4.
Omaha and St. Paul will finish their six-game set with a 5:07 p.m. first pitch on Sunday. Coverage will start at 4:45 p.m. on the on the Sarpy County Tourism Pregame Show on 1180 The Zone.
After this road trip to St. Paul, Omaha will return to Werner Park for a seven-game series against the Indianapolis Indians. The series opener against the Indians is slated for 6:35 p.m. on Tuesday, September 6.
The series against Indianapolis features Stem Educators night on Friday, September 9, presented by Meta & Olsson. Omaha will also host First Responders Day, presented by Werner Enterprises, on Sunday, September 11.
The full 2022 schedule can be found here and single-game tickets are now available here.
For more tickets and more information, please visit omahastormchasers.com, call the Werner Park Ticket office at (402) 738-5100, and follow the team on social media. You can follow the team on Twitter @omastormchasers, on Instagram @omahastormchasers, and "like" the team on Facebook at facebook.com/omahastormchasers.