Palm Beach Cardinals Announce 2023 Coaching Staff
Palm Beach welcomes back Gary Kendall and others for the 2023 season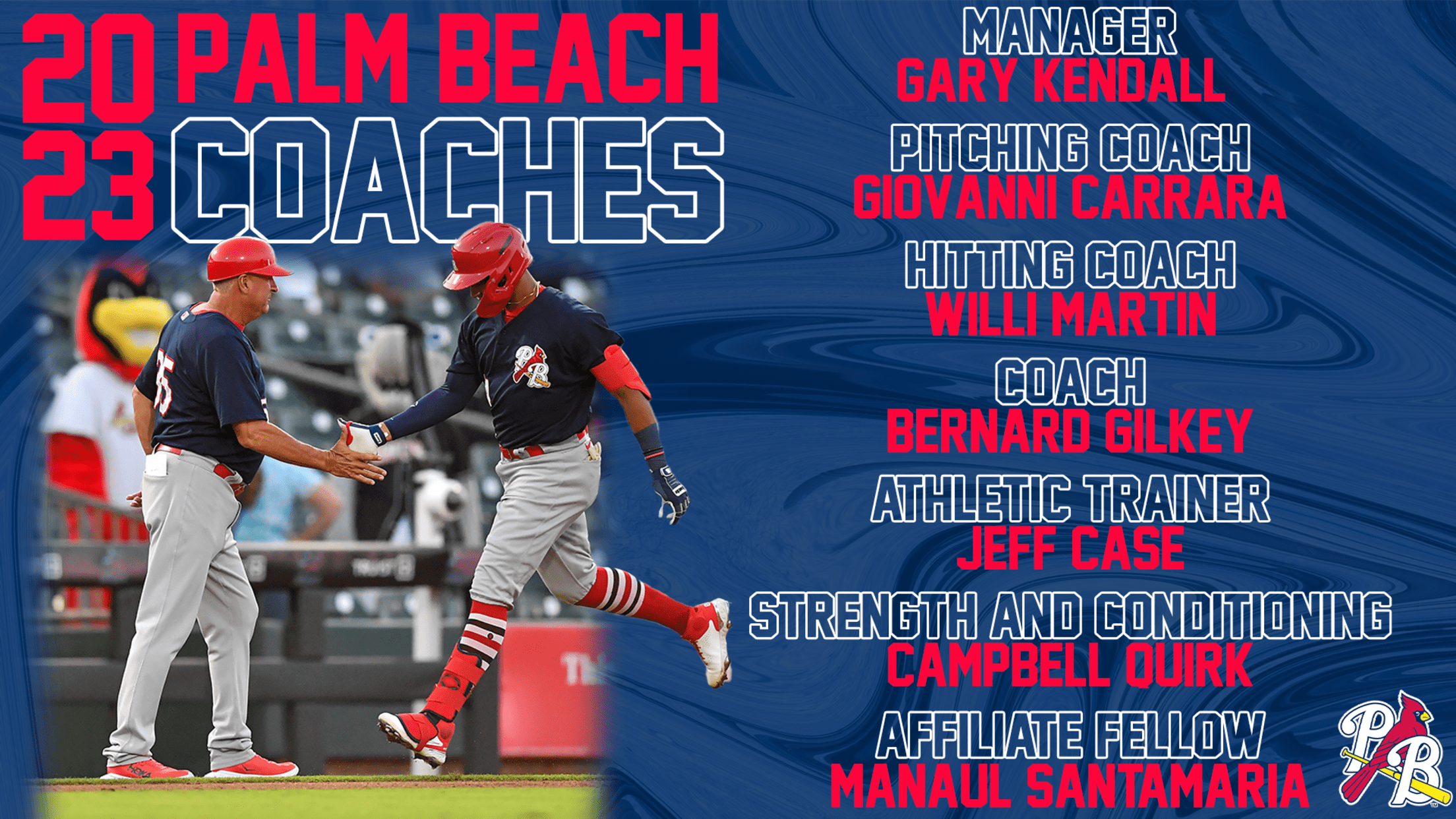 Jupiter, FL – January 19, 2023 – The Palm Beach Cardinals announced that Gary Kendall will be returning as the Field Manager for the 2023 season. This will be his second season with the club and within the Cardinals organization. Prior to joining Palm Beach in 2022, Kendall spent 17
Jupiter, FL – January 19, 2023 – The Palm Beach Cardinals announced that Gary Kendall will be returning as the Field Manager for the 2023 season. This will be his second season with the club and within the Cardinals organization.
Prior to joining Palm Beach in 2022, Kendall spent 17 seasons as a manager throughout the Baltimore Orioles organization. This includes stints with the Norfolk Tides, Bowie Baysox, Aberdeen IronBirds, Delmarva Shorebirds, and Bluefield Orioles.
In 2022, Kendall led the Palm Beach Cardinals to a second-half championship with a record of 37-27 and a 67-61 overall record. This was enough to clinch the club's first playoff appearance since 2018.
Also coming back for his second year in Palm Beach is pitching coach Giovanni Carrara. The former 11-year MLB pitcher is spending his third year in the Cardinals organization as a pitching coach, having previously held the role with the Florida Complex League Cardinals.
Willi Martin will serve as the new hitting coach. The Liberty University alum spent the 2021 season in the same position with the Peoria Chiefs, the High-A Cardinals affiliate. Prior to joining the Cardinals organization, he worked closely with the United Shore Professional Baseball League in multiple roles.
Bernard Gilkey will also be joining the coaching staff. The former left fielder played in the Majors from 1990-2001 with the St. Louis Cardinals for 6 seasons before joining the New York Mets, Arizona Diamondbacks, Boston Red Sox, and Atlanta Braves. The St. Louis native also made a cameo in Men in Black where he is the Mets outfielder looking up at the spacecraft.
Manaul Santamaria will serve as the team's Affiliate Fellow, where he will manage all aspects of video and technology for the club. Rounding out the staff is Jeff Case acting as the athletic trainer and Campbell Quirk as strength and conditioning coach. Both served in the same role on Kendall's staff last season.
The Cardinals open the Florida State League season on Thursday, April 6 at Roger Dean Chevrolet Stadium against the Jupiter Hammerheads.
Tickets for the 2023 season can be found here.