Palm Beach Opens Series With Win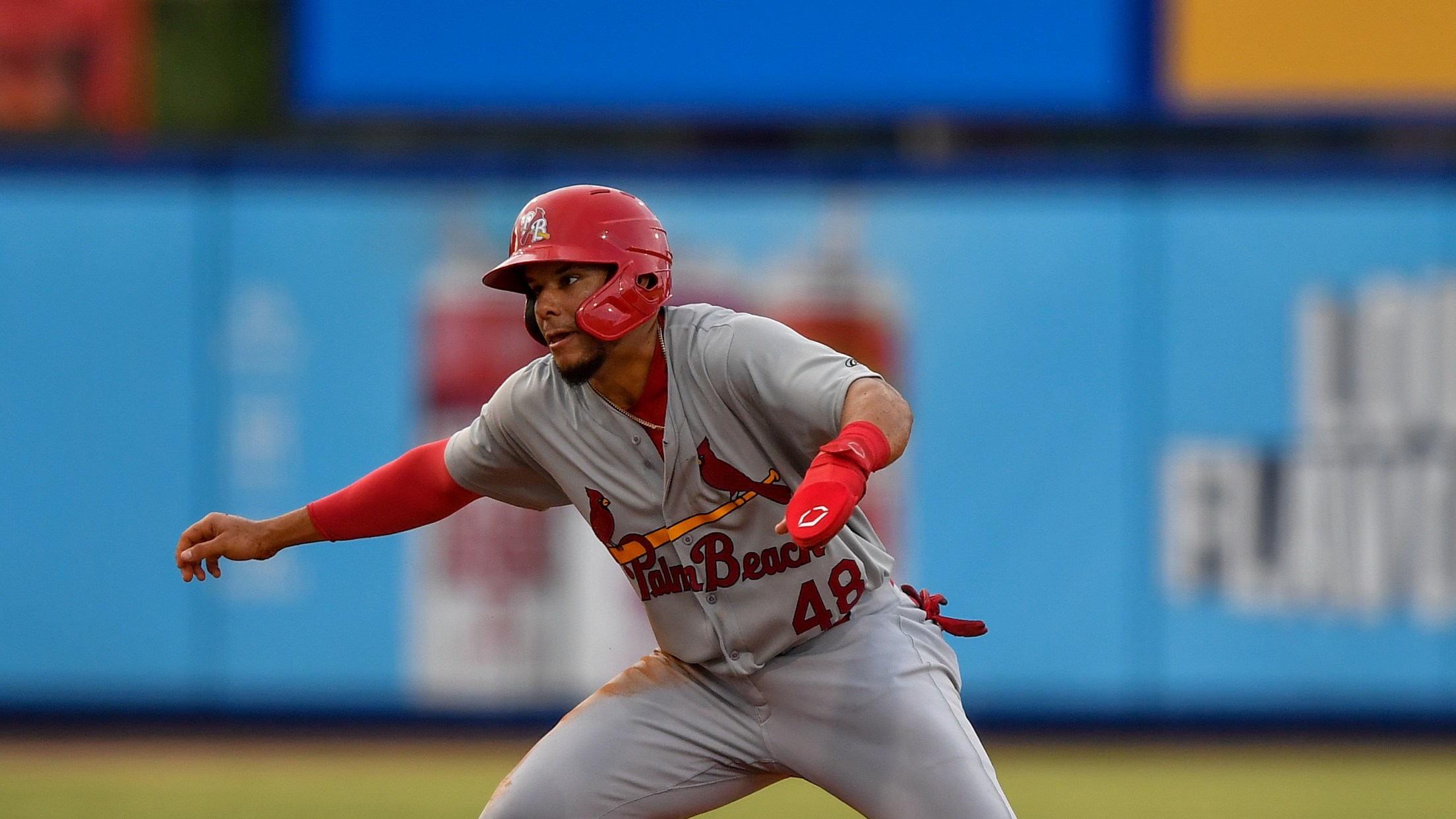 Jose Davila pitched six innings without an earned run as the Palm Beach Cardinals took a third-inning lead and never looked back in a 5-1 win over the Daytona Tortugas on Tuesday night at Roger Dean Chevrolet Stadium. Daytona's Austin Callahan tripled in the third inning and would score on
Jose Davila pitched six innings without an earned run as the Palm Beach Cardinals took a third-inning lead and never looked back in a 5-1 win over the Daytona Tortugas on Tuesday night at Roger Dean Chevrolet Stadium.
Daytona's Austin Callahan tripled in the third inning and would score on an E7 during the play. But the Beach Birds did even trail a full inning before Nathan Church singled in Victor Scott from second base with two outs. Two at-bats later, with the bases loaded, Joshua Baez doubled the bags clear, and Palm Beach raced to a 4-1 lead.
The Cardinals added another run in the sixth off the bat of Jeremy Rivas, who scored Baez on a groundout.
But the story of the series opener was starting pitcher Davila, who tossed six frames while surrendering just one unearned run, striking out five, and allowing just three hits. It was the first Single-A win for the 19-year-old from Venezuela, who made his full-season Minor League debut on August 2. The righty also lowers his ERA to 1.86 and his batting average against to .180.
Matt Hickey provided two scoreless innings out of the bullpen before Alfredo Ruiz completed the game with a no-run ninth. Meanwhile, offensively, Jimmy Crooks and Brody Moore each had game-high 2-4 nights, while Baez's three RBI led both teams on Tuesday.
Palm Beach extends their Florida State League East division second-half lead to four games following St. Lucie's loss to Jupiter. The Cardinals can clinch a playoff berth by winning the second-half division title.
Tuesday's win is also the Beach Birds' fourth in a row. Palm Beach returns to action for Game 2 of the six-game set on Wednesday night, for a 6:30 p.m. matchup with Tink Hence pitching.
For Tuesday night's final box score, click here.