Top of the Order Propels Chiefs to 5-3 Victory
Offense leads charge to win Thursday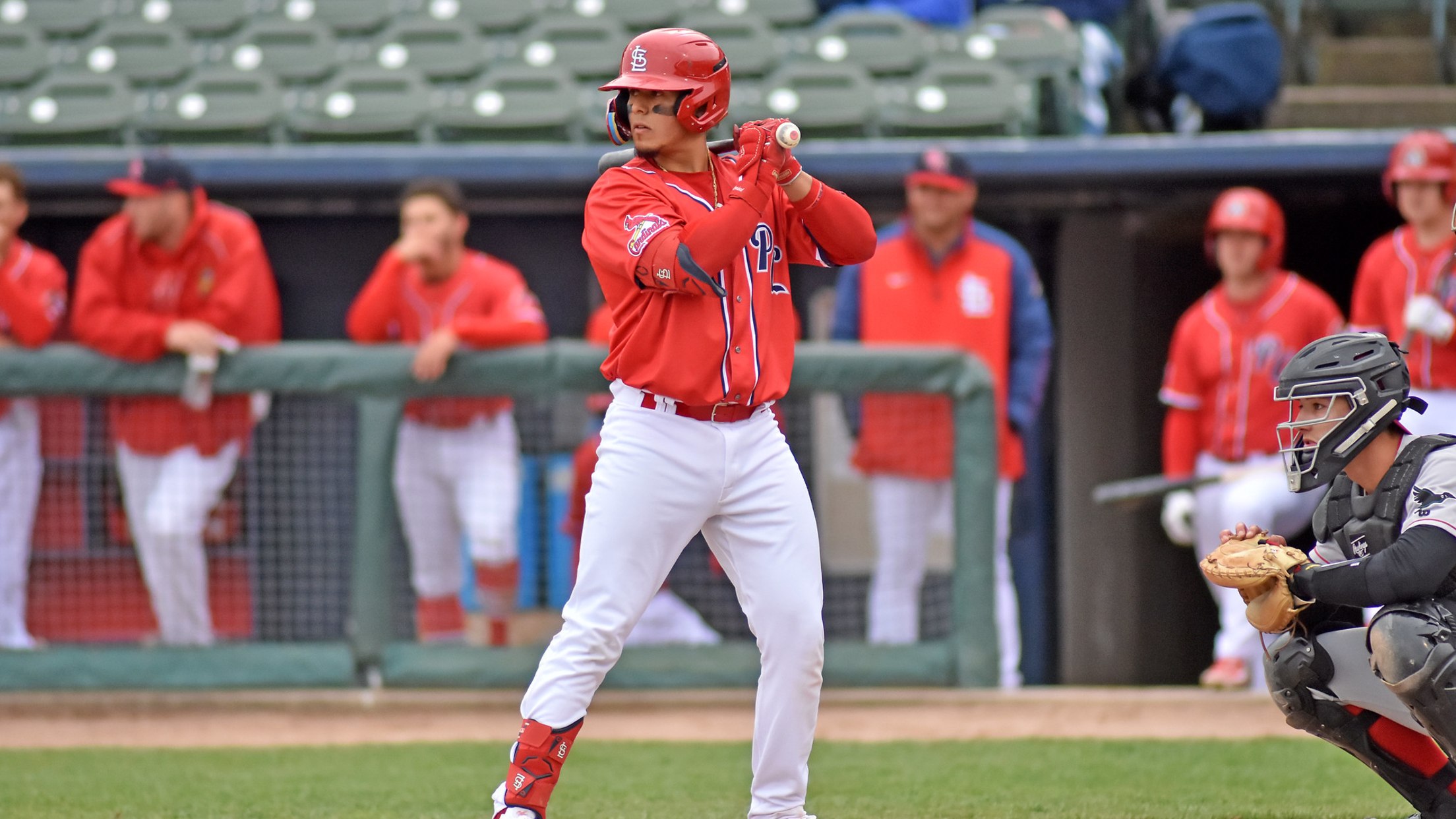 Beloit, WI – The trio of Masyn Winn, Mike Antico and Aaron Antonini combined for seven hits and scored four runs as the Chiefs hit their way past the Beloit Sky Carp 5-3 on Thursday. Peoria has now taken two of the first three in the series. The Chiefs never
Beloit Evens Series with 4-1 Win Wednesday
Beloit, WI – The Beloit Sky Carp scored the final four runs of Wednesday's contest as they knocked off the Peoria Chiefs 4-1 from ABC Supply Stadium. For the second night in a row, the game started out as a pitcher's duel. Peoria starter Logan Gragg allowed a pair of
Timely Hitting Leads Chiefs to 5-2 Win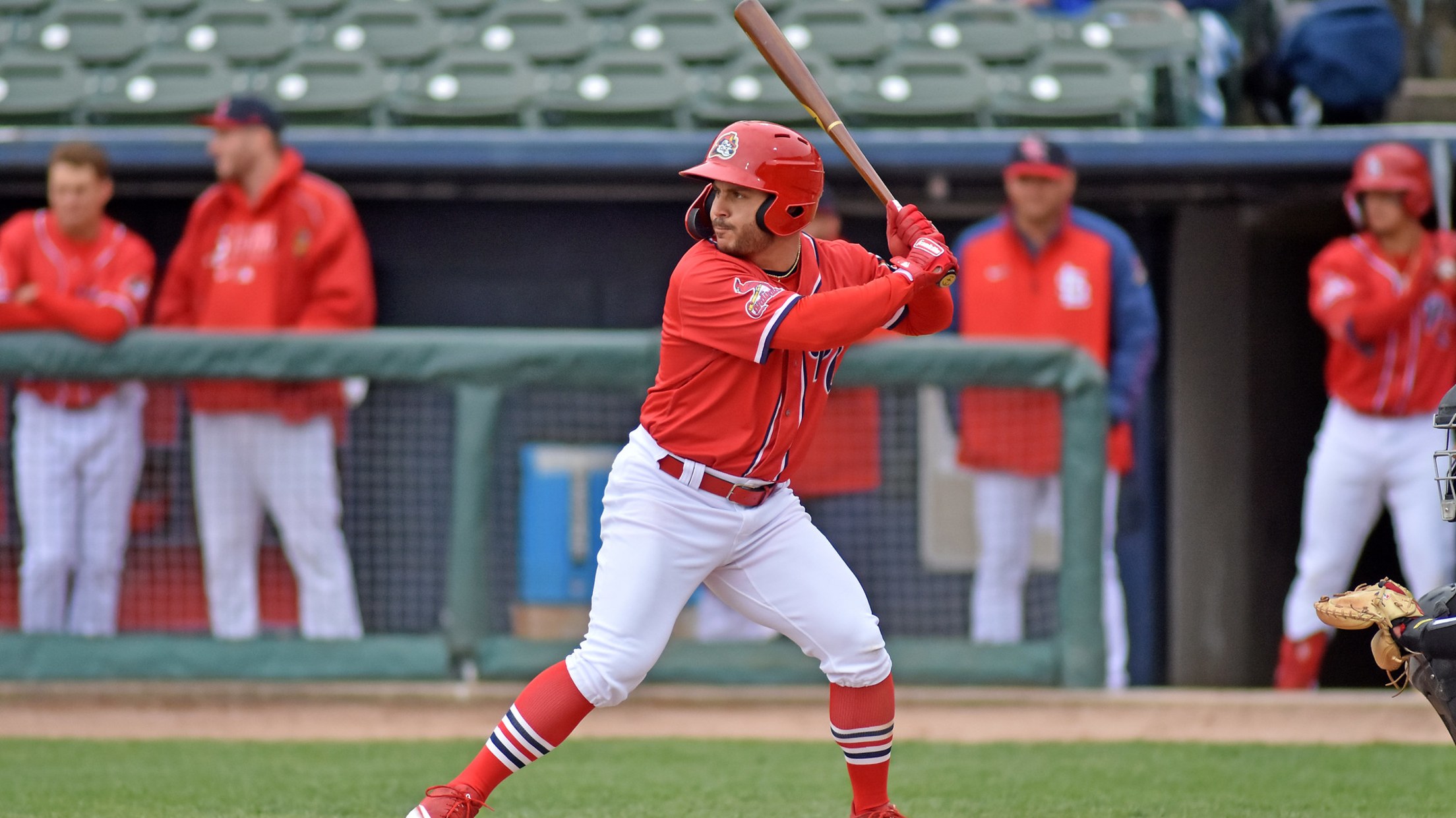 Beloit, WI – The Chiefs collected three key two-out hits with runners in scoring position, while Austin Love earned his first professional win in Peoria's 5-2 victory over Beloit Tuesday. In the first of 18 meetings between the two teams this season, Beloit scratched a first inning run off of
Kernels Knock off Chiefs in Series Finale Sunday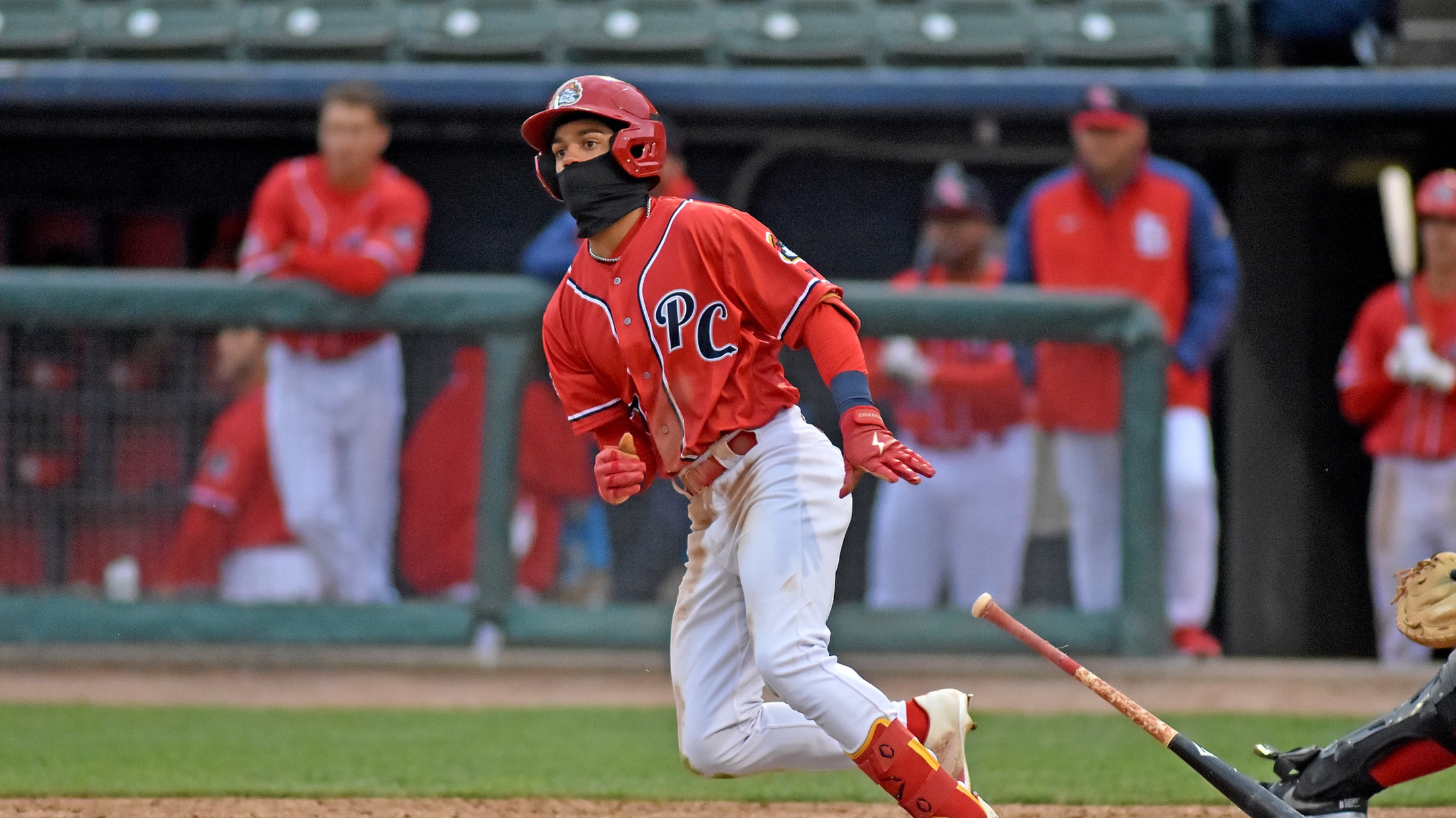 Peoria, IL – The Cedar Rapids Kernels doubled up the Chiefs 6-3 on Sunday to take five of six from Peoria in their week-long series at Dozer Park. The Kernels were boosted by Alerick Soularie, who either drove in or scored all six runs for Cedar Rapids in the win.
Five-Run Ninth Bolsters Kernels in 7-1 Win
Kernels secure series with Saturday night triumph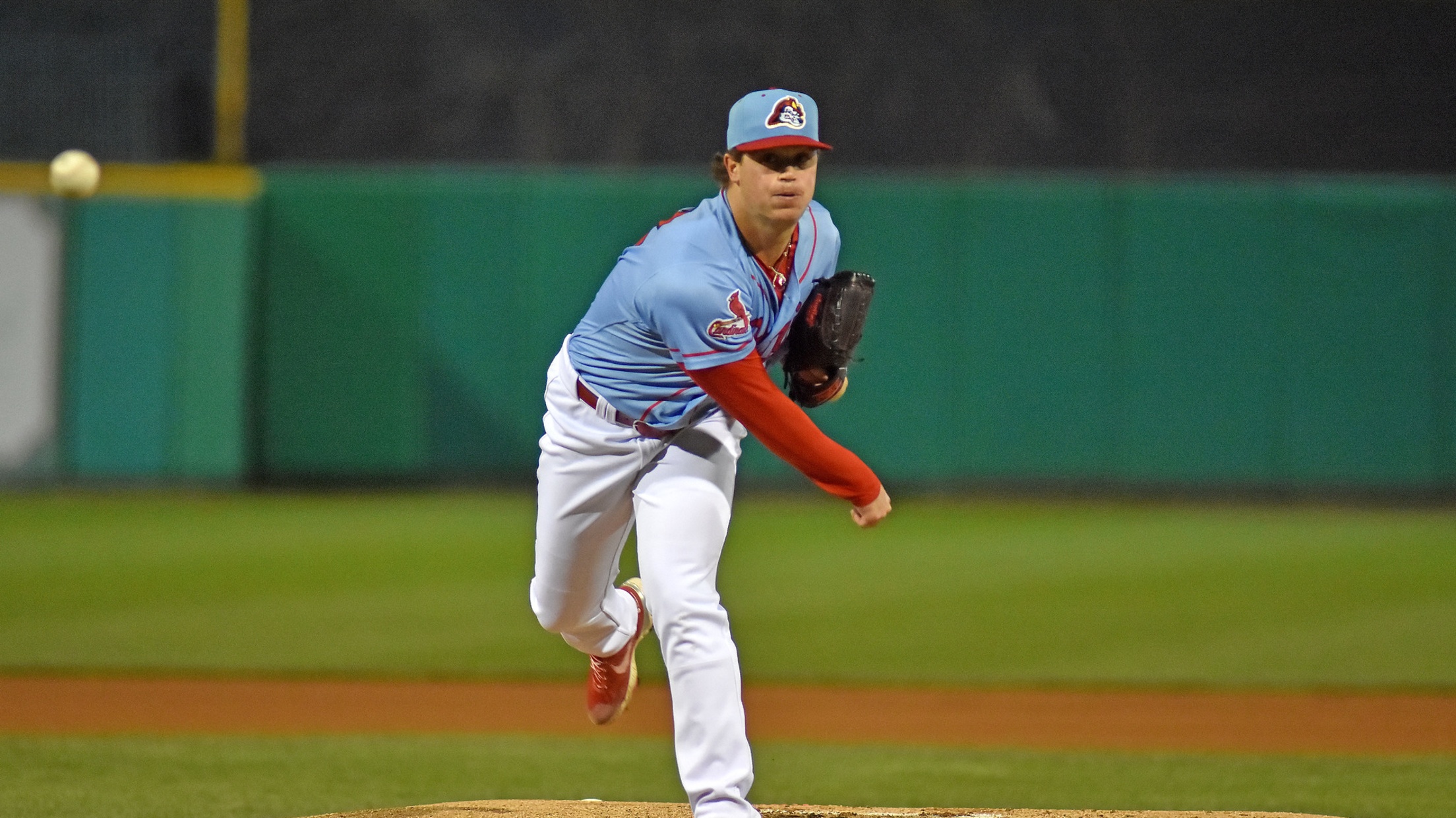 Peoria, IL – The Cedar Rapids Kernels scored five times in the top half of the ninth inning to beat Peoria 7-1 on Saturday, improving their MWL-best record to 23-9. Gordon Graceffo, who leads all of professional baseball in WHIP, took the mound for the Chiefs and worked a quick
Chiefs Rally Past Kernels, Snap Nine-Game Skid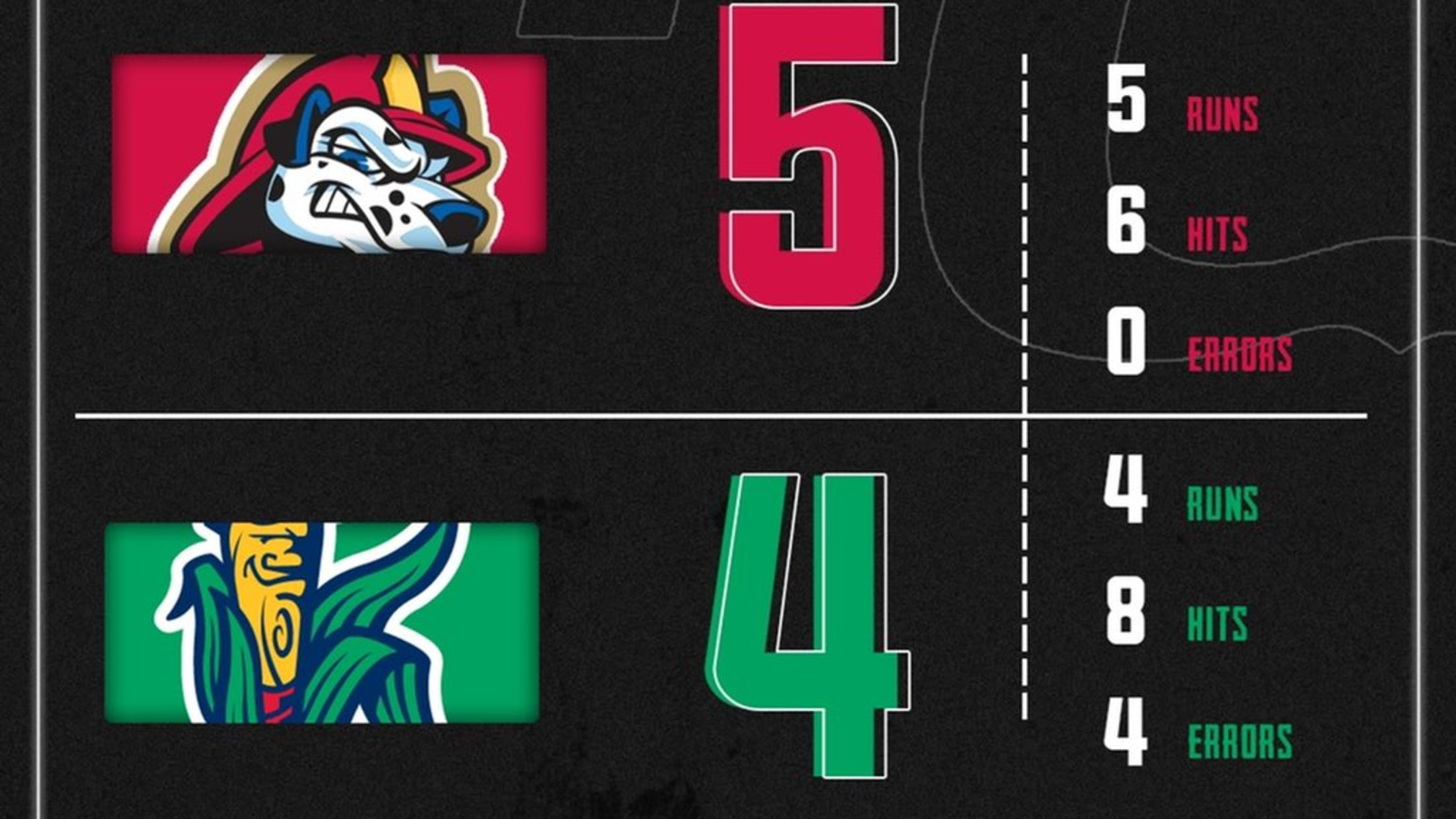 Peoria, IL – The Peoria Chiefs overcame an early deficit and then rode a solid effort from the bullpen to a 5-4 win over Cedar Rapids Friday. With the win, Peoria collected just their second win of the season over the Kernels in ten tries. Peoria fell behind early on
Chiefs Fall 13-1, Drop Ninth Consecutive Game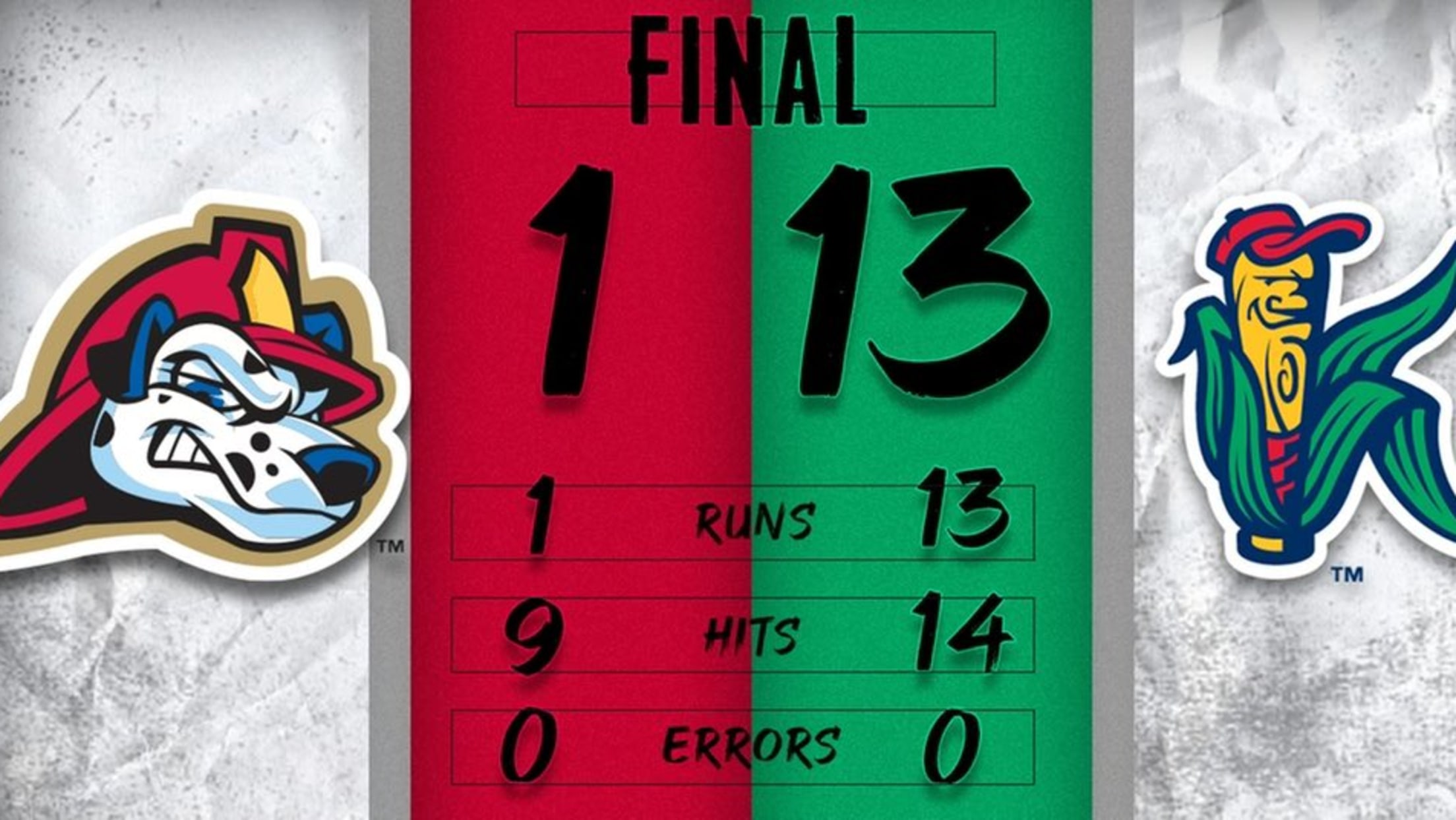 Peoria, IL – The Chiefs entered Thursday in hopes of snapping an eight-game losing streak. Instead, it was the Kernels who slugged their way to a 13-1 victory at Dozer Park. Peoria starter Logan Gragg was locked in early. The right-hander struck out six through the first three frames, as
Chiefs Fall to Cedar Rapids in Wednesday Matinee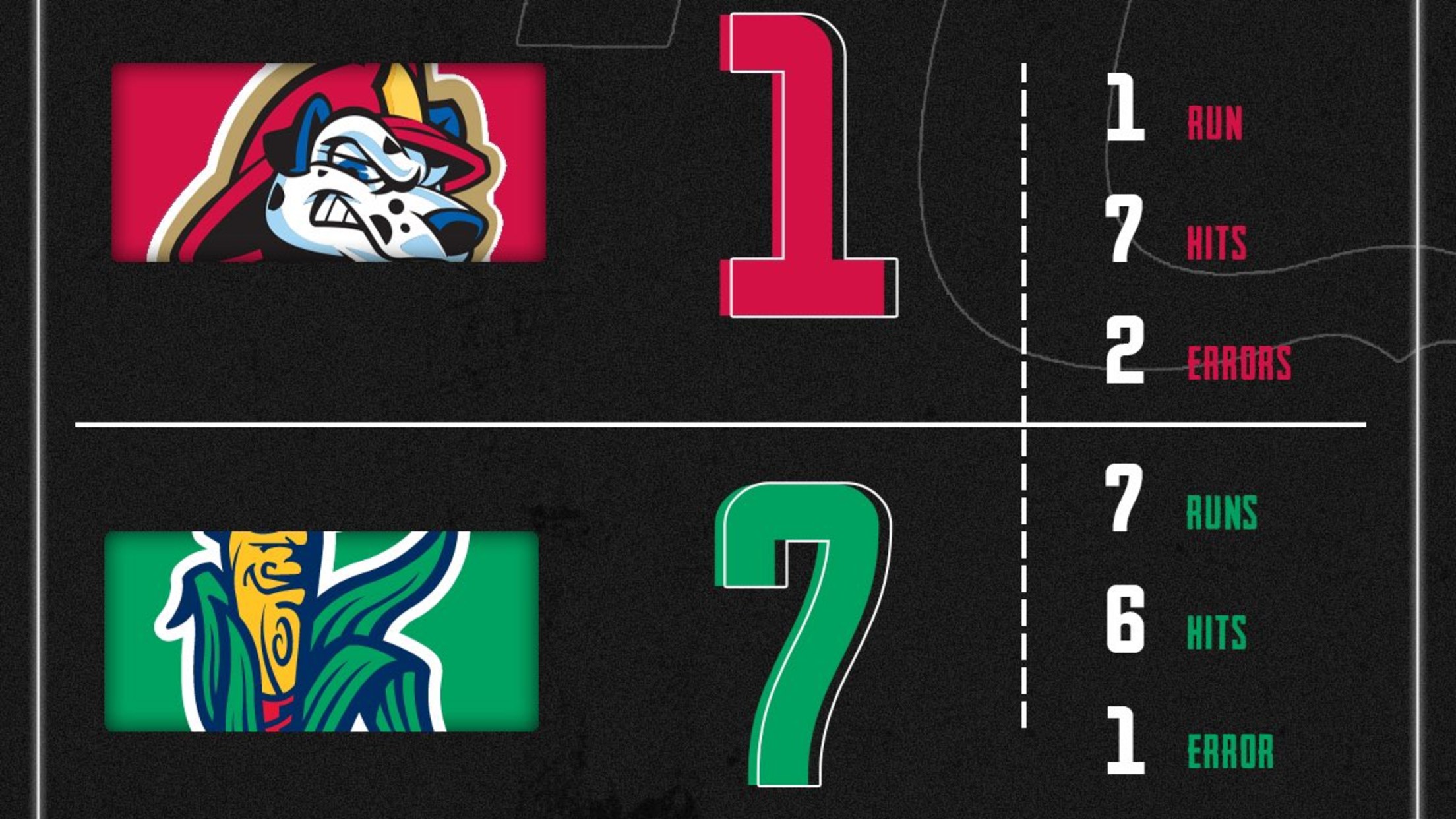 Peoria, IL – Timely hitting propelled the Cedar Rapids Kernels to a 7-1 win over the Peoria Chiefs Wednesday in front of a season-best 7,007 fans on Education Day. With the loss, Peoria dropped their eighth consecutive contest. Cedar Rapids jumped in front early thanks to a pair of two-out
South Bend Blanks Chiefs to Sweep Series
Chiefs fall to 12-15 on the season
South Bend, IN – The South Bend Cubs used five pitchers to combine on a two-hit shutout as they beat the Chiefs 2-0 Sunday. Peoria lost their sixth in a row and are now three games under .500 for the first time this season. Gordon Graceffo was on the mound
South Bend Sweeps Saturday Doubleheader
Chiefs will look to avoid series sweep Sunday
South Bend, IN – The South Bend Cubs pitched their way to a doubleheader sweep Saturday, as they knocked off the Chiefs by scores of 3-2 and 4-0. South Bend will now have an opportunity to sweep the six-game set tomorrow. The five-game losing streak is the longest skid of
South Bend Holds off Peoria in 4-2 Win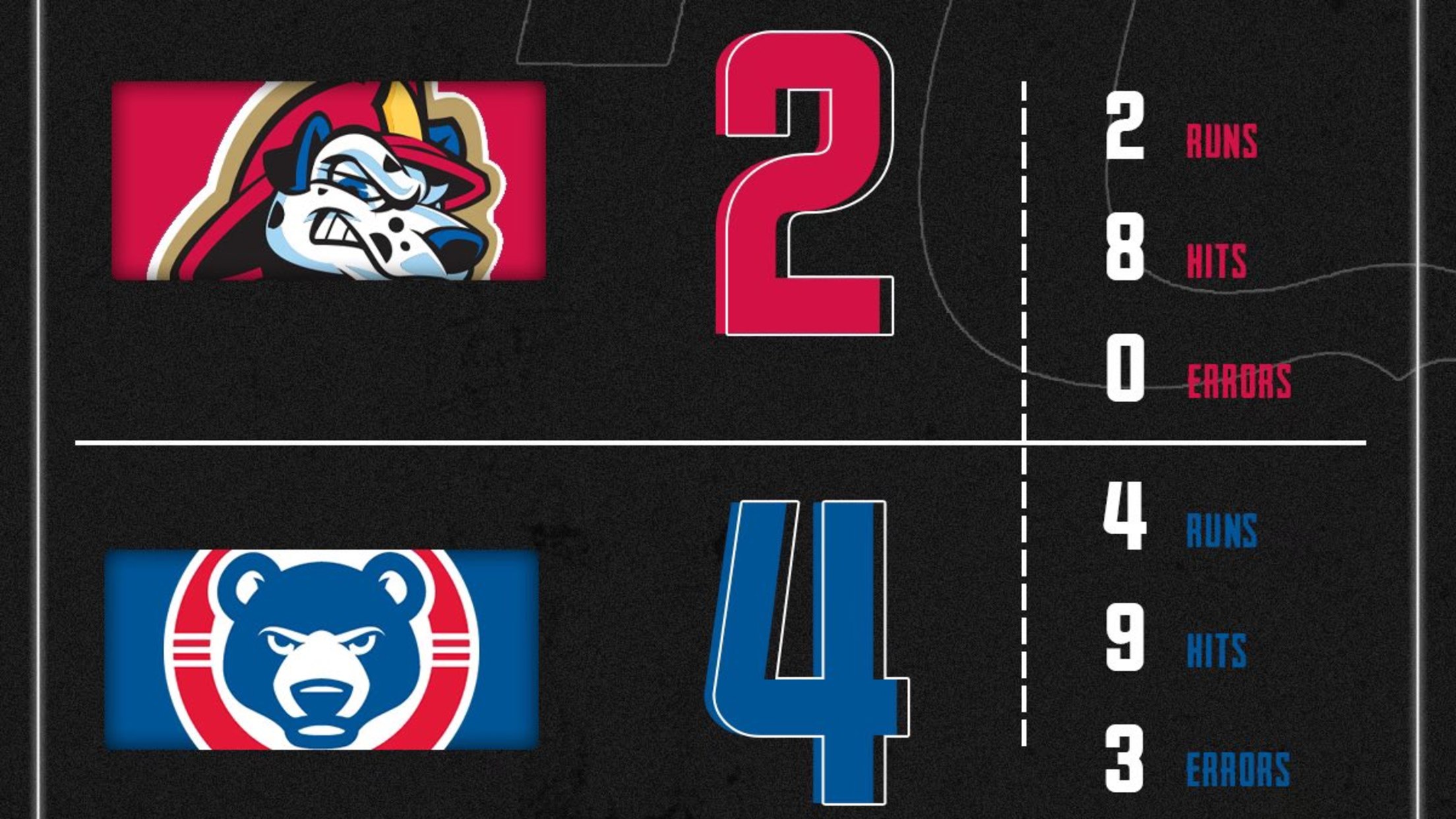 South Bend, IN – After jumping out to an early lead, the South Bend Cubs were able to hold the Peoria Chiefs at bay en route to a 4-2 win Friday. The Chiefs dropped back to .500 on the season at 12-12. After a 36-minute rain delay, the Chiefs went
Chiefs-Cubs Rained Out; Doubleheader Set for Saturday
South Bend, IN- Thursday's game between the Peoria Chiefs and the South Bend Cubs has been postponed due to rain. The teams will play their regularly scheduled contest tomorrow at 7:05 EST/6:05 CST. The West Division foes will then play a doubleheader Saturday, with first pitch set for 2:30 EST/1:30
Michael McGreevy Named Midwest League Pitcher of the Month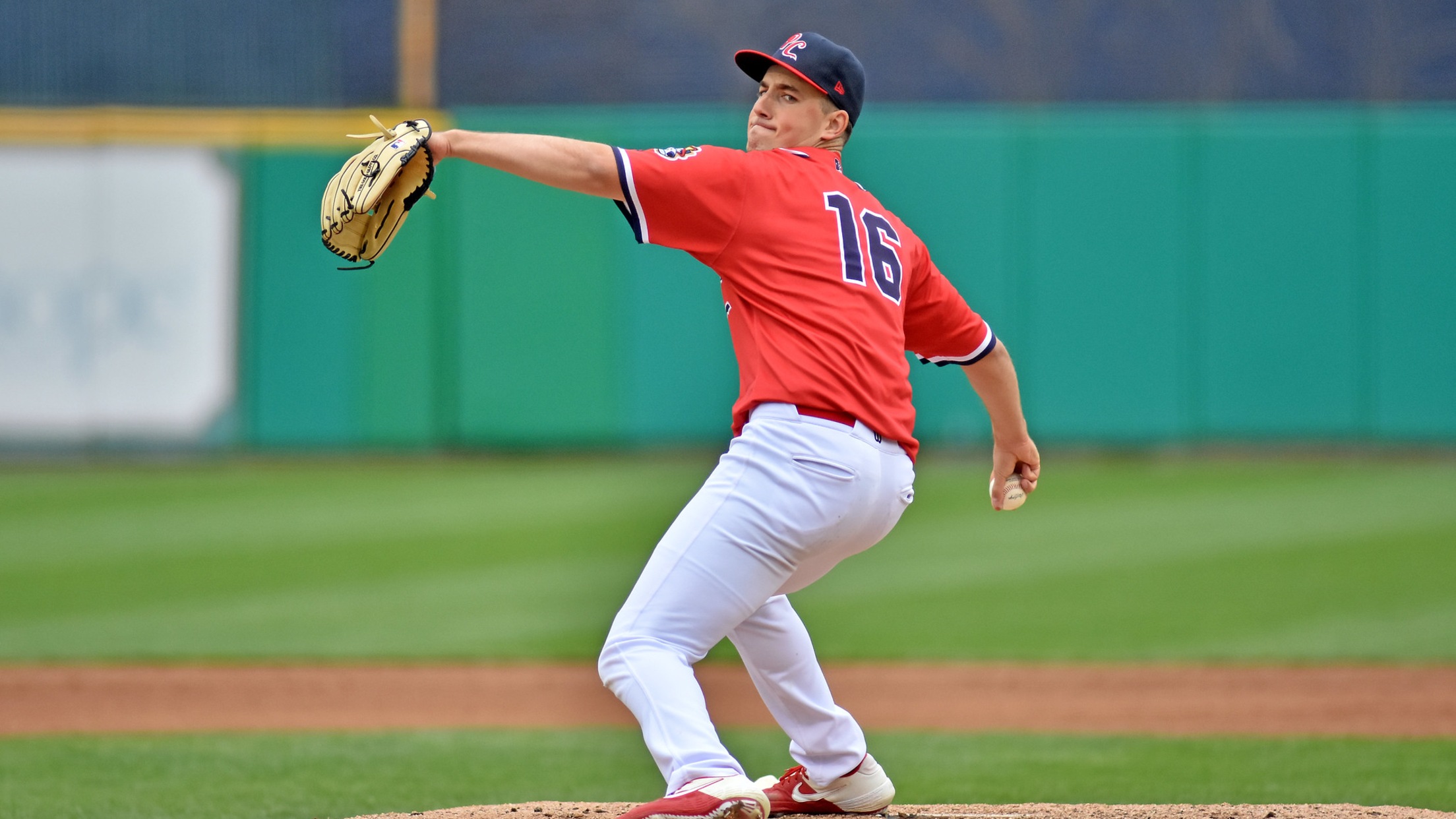 Peoria, IL – Chiefs right-hander Michael McGreevy was named the Midwest League's Pitcher of the Month for April, Minor League Baseball announced on Wednesday. McGreevy, the Cardinals first-round selection in the 2021 draft, went 1-0 with a 0.76 earned run average over the course of four starts in the season's
Chiefs Falter in Late Innings, Drop Contest 6-3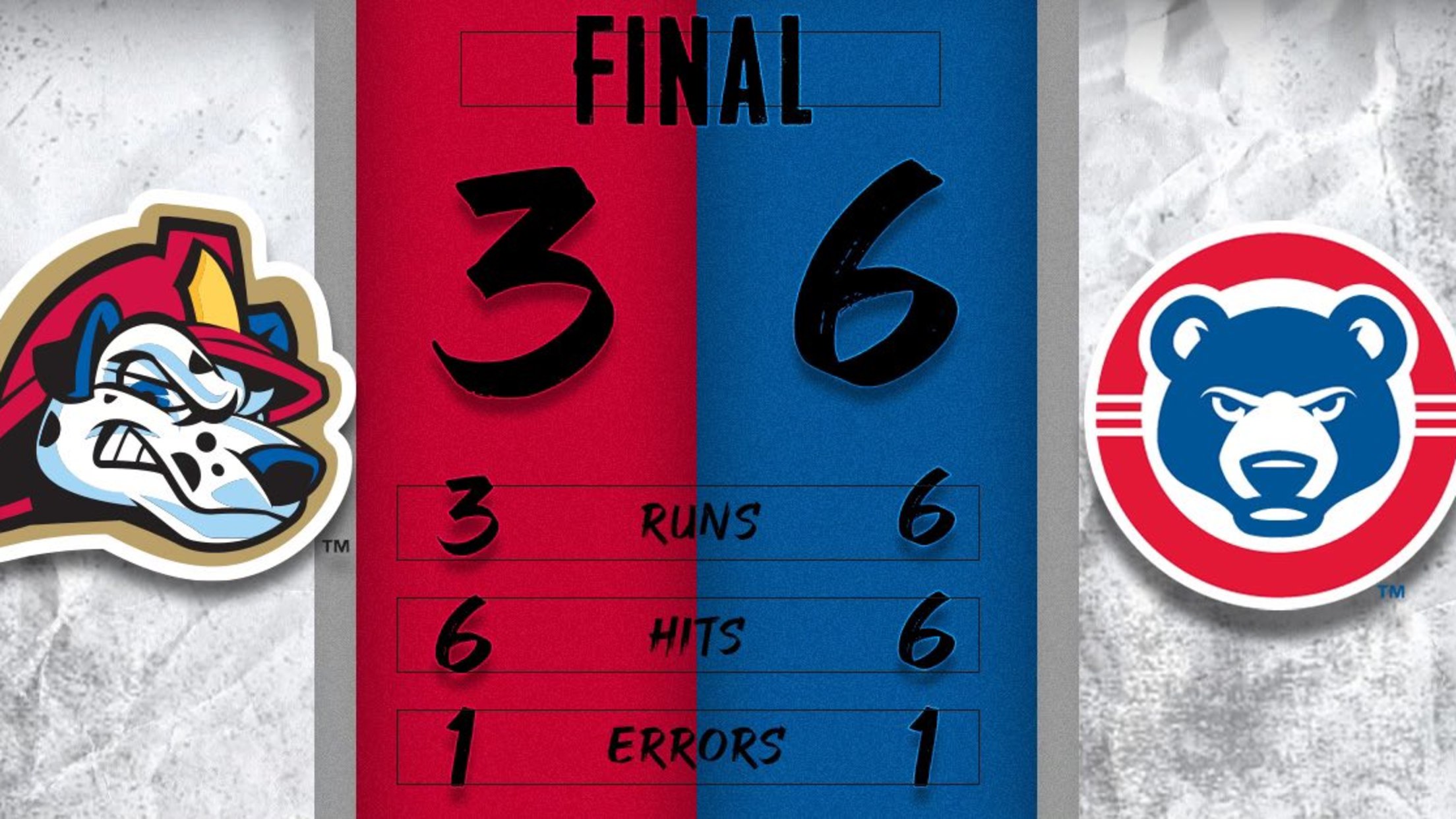 South Bend, IN – The Chiefs were looking to quickly flip the page Wednesday morning on the heels of a heartbreaking defeat Tuesday. However, it was the South Bend Cubs coming through in the late innings once again as the Chiefs road woes continued, falling by a final of 6-3.
Late South Bend Rally Spoils Graceffo's Gem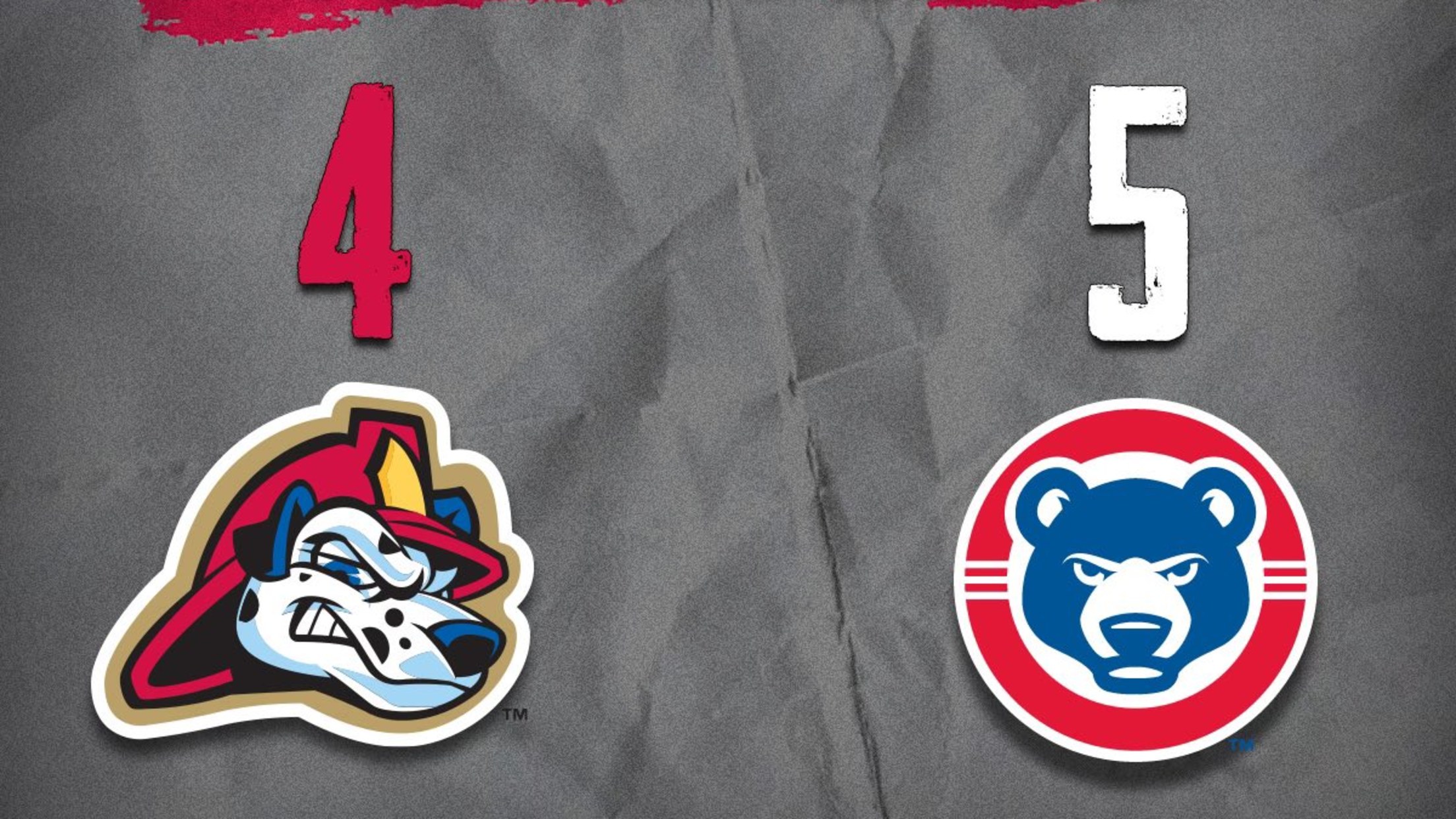 South Bend, IN – Tuesday's starter Gordon Graceffo lowered his league-leading ERA to 0.65 after throwing six shutout innings but a late South Bend rally powered the Cubs to a 5-4 win in 10 innings. On a cold, rainy night in South Bend, Graceffo was locked in from the start.
Chiefs Put on a Slugfest in 6-4 Victory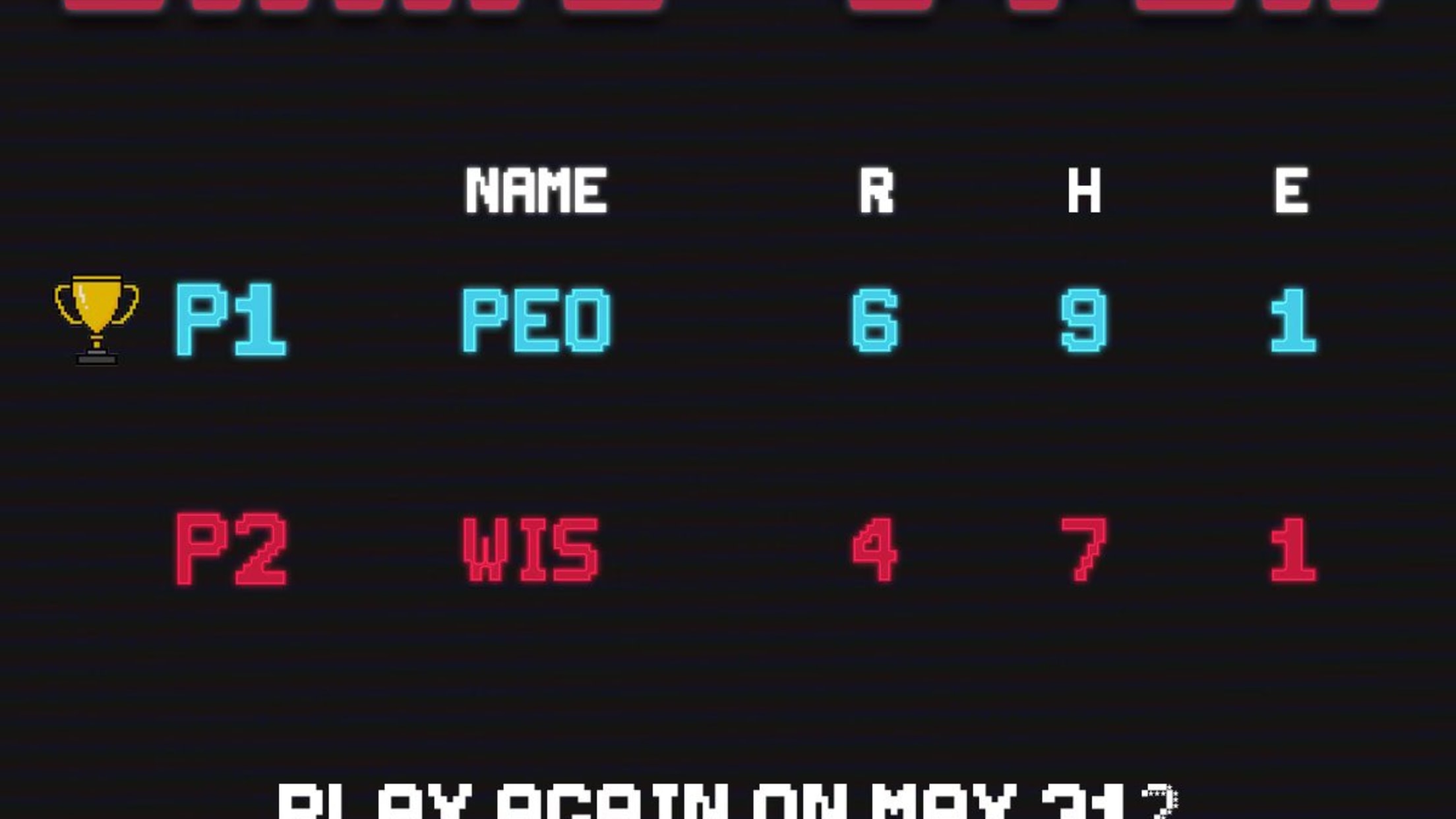 Peoria, IL – The Peoria Chiefs looked to stay hot on Sunday afternoon, and they left Dozer Park with a 6-4 win over the Wisconsin Timber Rattlers. Michael McGreevy got the ball for the Chiefs, cruising his way through three frames before hitting a bump in the road in the
Chiefs Bats Catch Fire in 12-2 Victory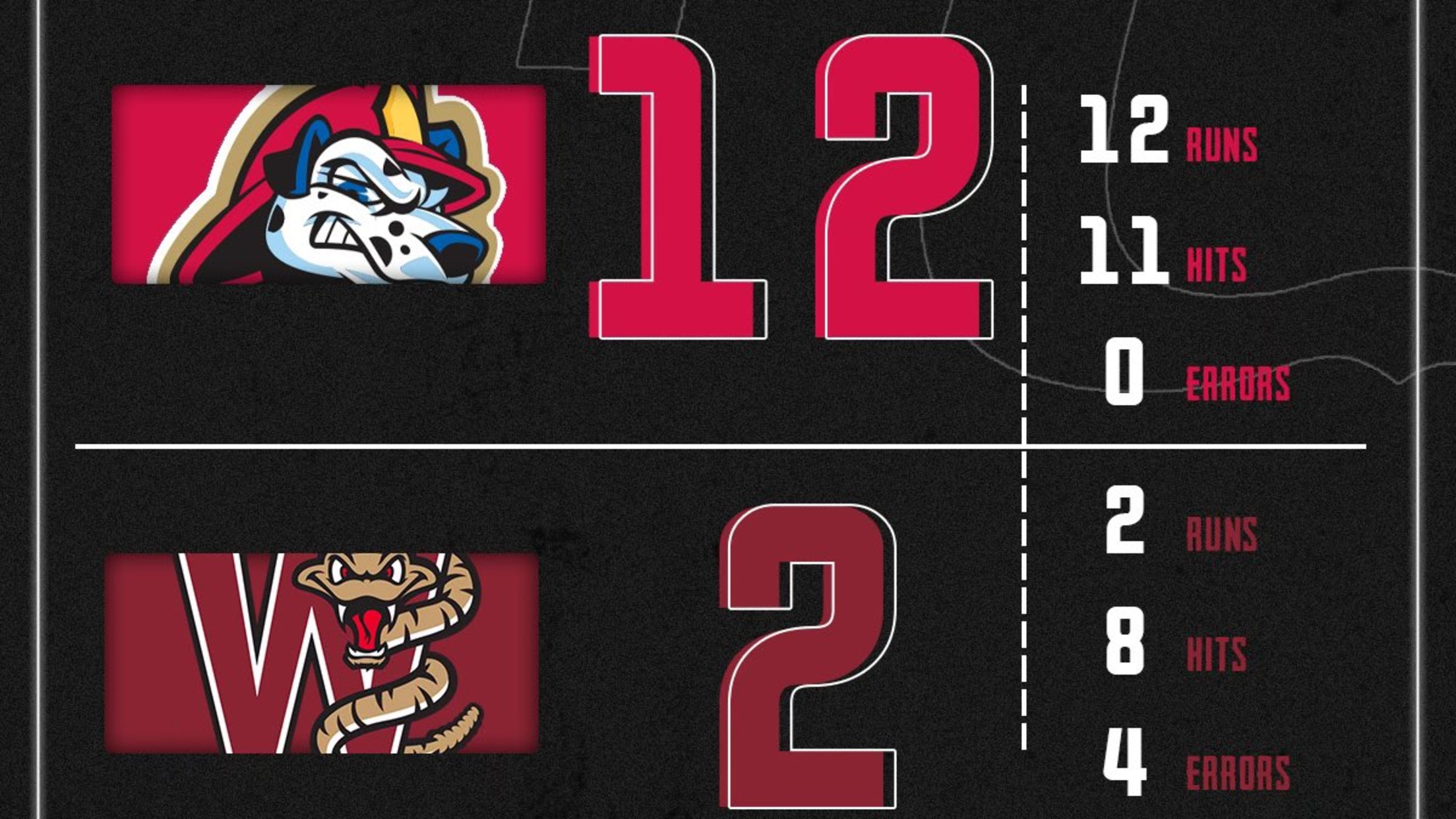 Peoria, IL – The Peoria Chiefs entered the night in search of a series victory and they accomplished that goal with a dominating 12-2 win over the Timber Rattlers. Peoria went wire-to-wire in the ballgame, jumping out to an early 5-0 lead out of the gates in the bottom of
Chiefs Use Late Surge to Secure Comeback Win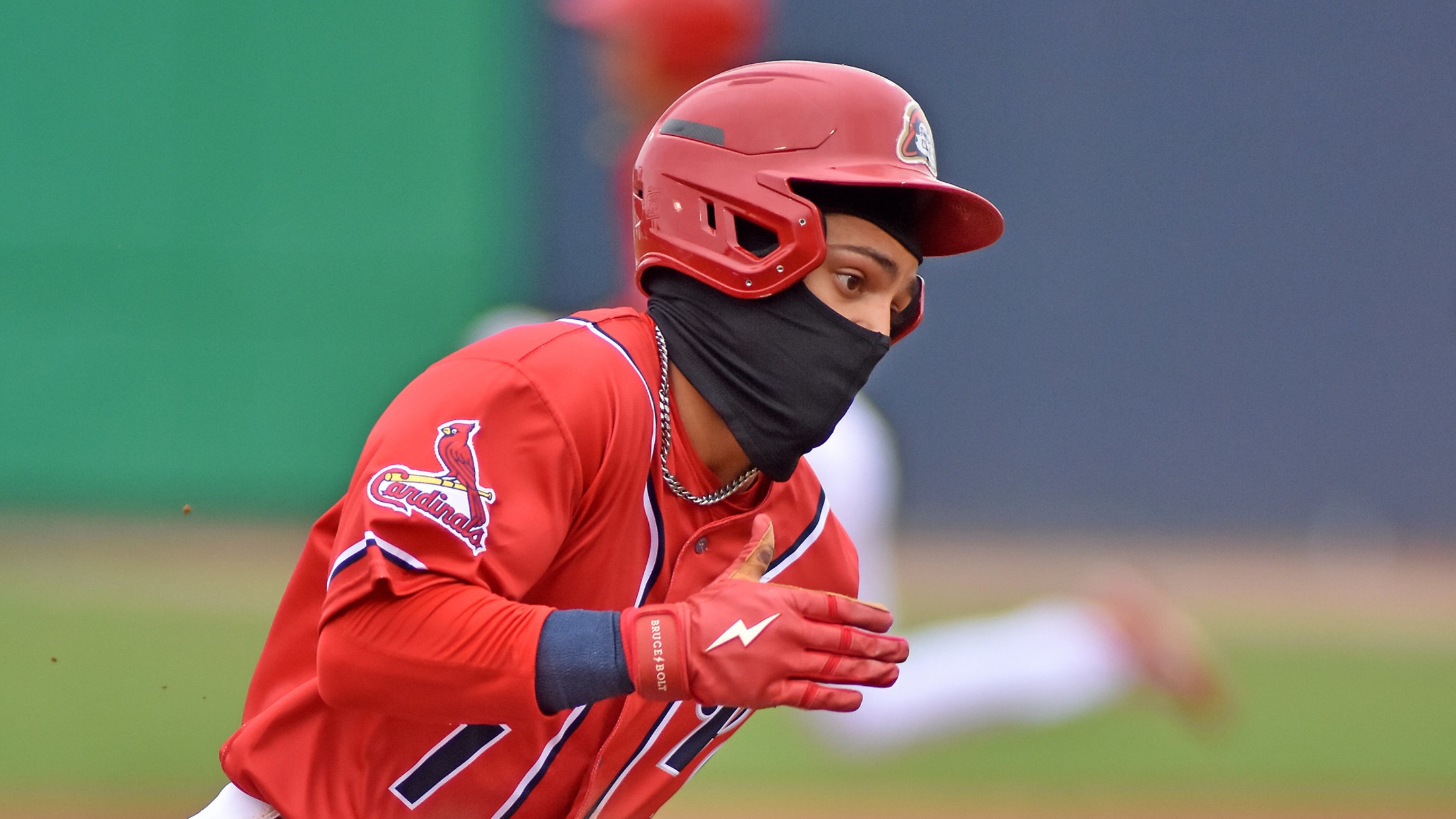 Peoria, IL – The Peoria Chiefs started out slow but used a late surge to secure a come-from-behind victory by a final score of 13-10 Friday. Peoria struck first thanks to a pass ball that allowed Mike Antico to scamper home and give Peoria a 1-0 lead. However, the offense
Chiefs Bats Quiet in 6-2 Loss to Wisconsin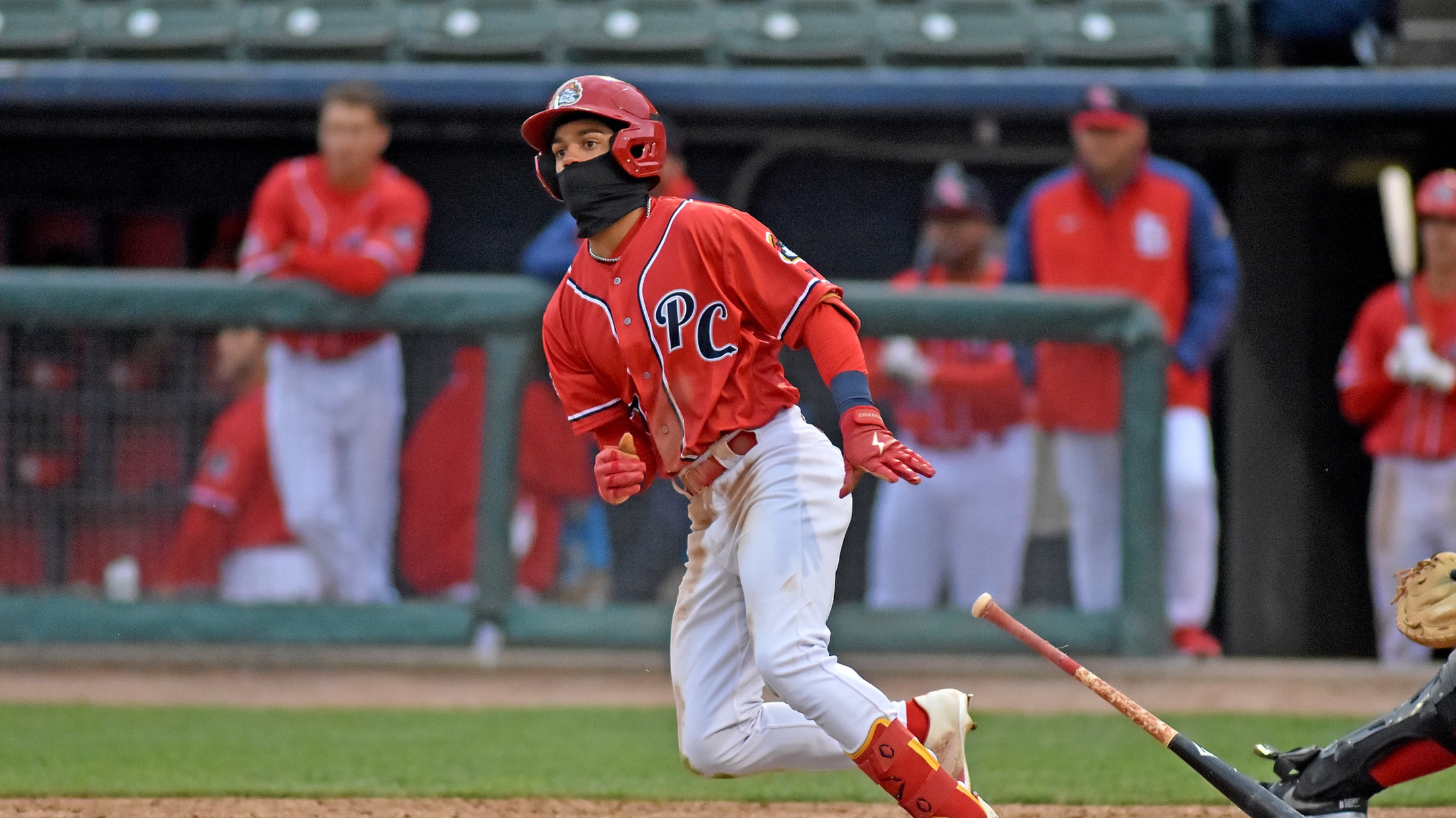 Peoria, IL – The Peoria Chiefs had their seven-game home-winning streak snapped Thursday, as they fell to the Wisconsin Timber Rattlers by a final score of 6-2. The loss stopped their longest home winning streak since 2018, when Peoria had two separate seven-game winning streaks. Peoria starter Dionys Rodriguez was
Jew's Blast Powers Chiefs to 5-2 Victory
Chiefs have won seven straight at Dozer Park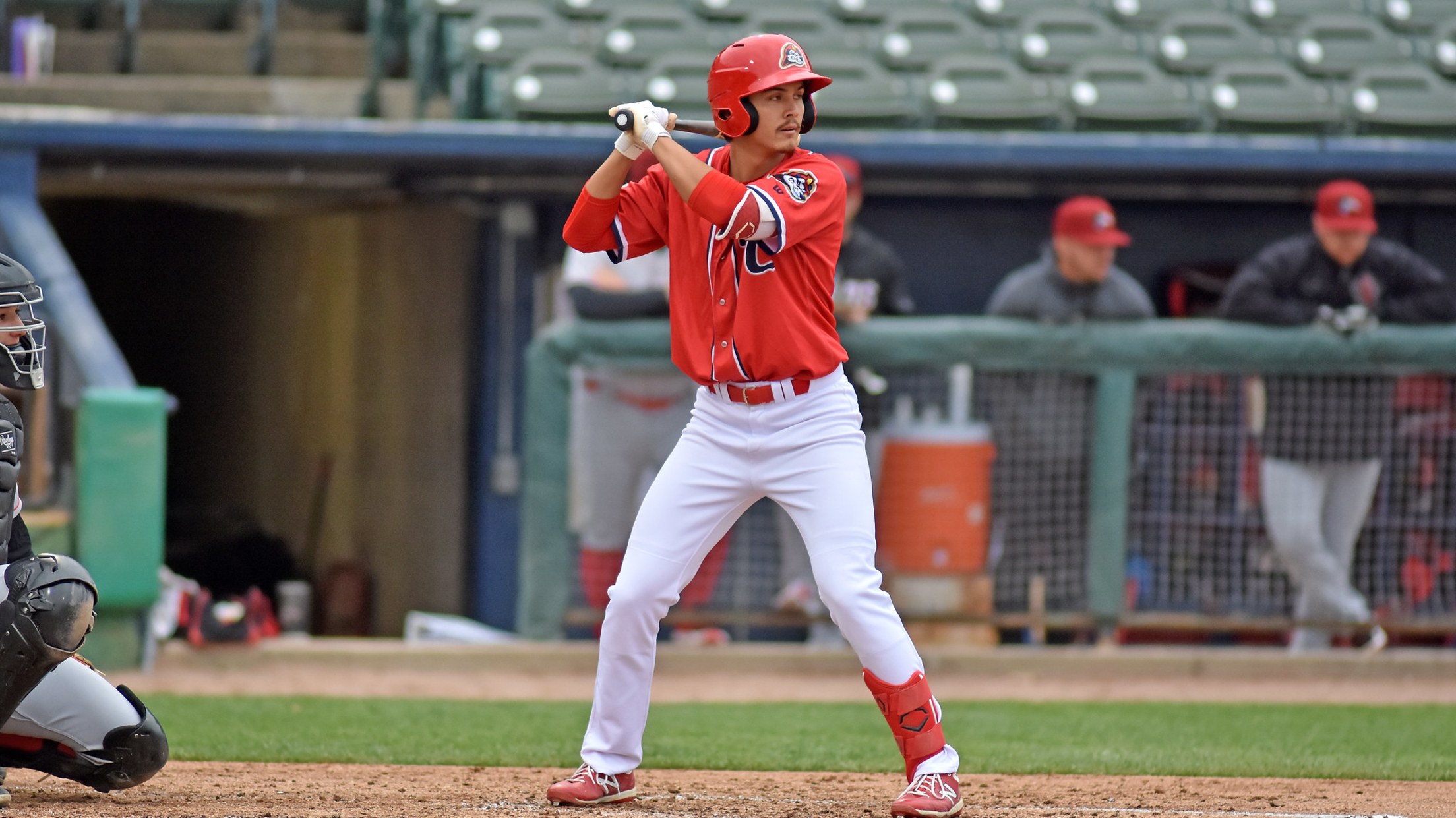 Peoria, IL – With two on and two out in the bottom of the eighth inning, Tommy Jew cranked a three-run homer to put the Chiefs in front for good, as they knocked off Wisconsin 5-2 Wednesday in front of 3,177 screaming fans as part of Education Day. With the
McGreevy Dazzles Again, Chiefs Grab Series Opener 3-1
Right-hander fires third consecutive quality start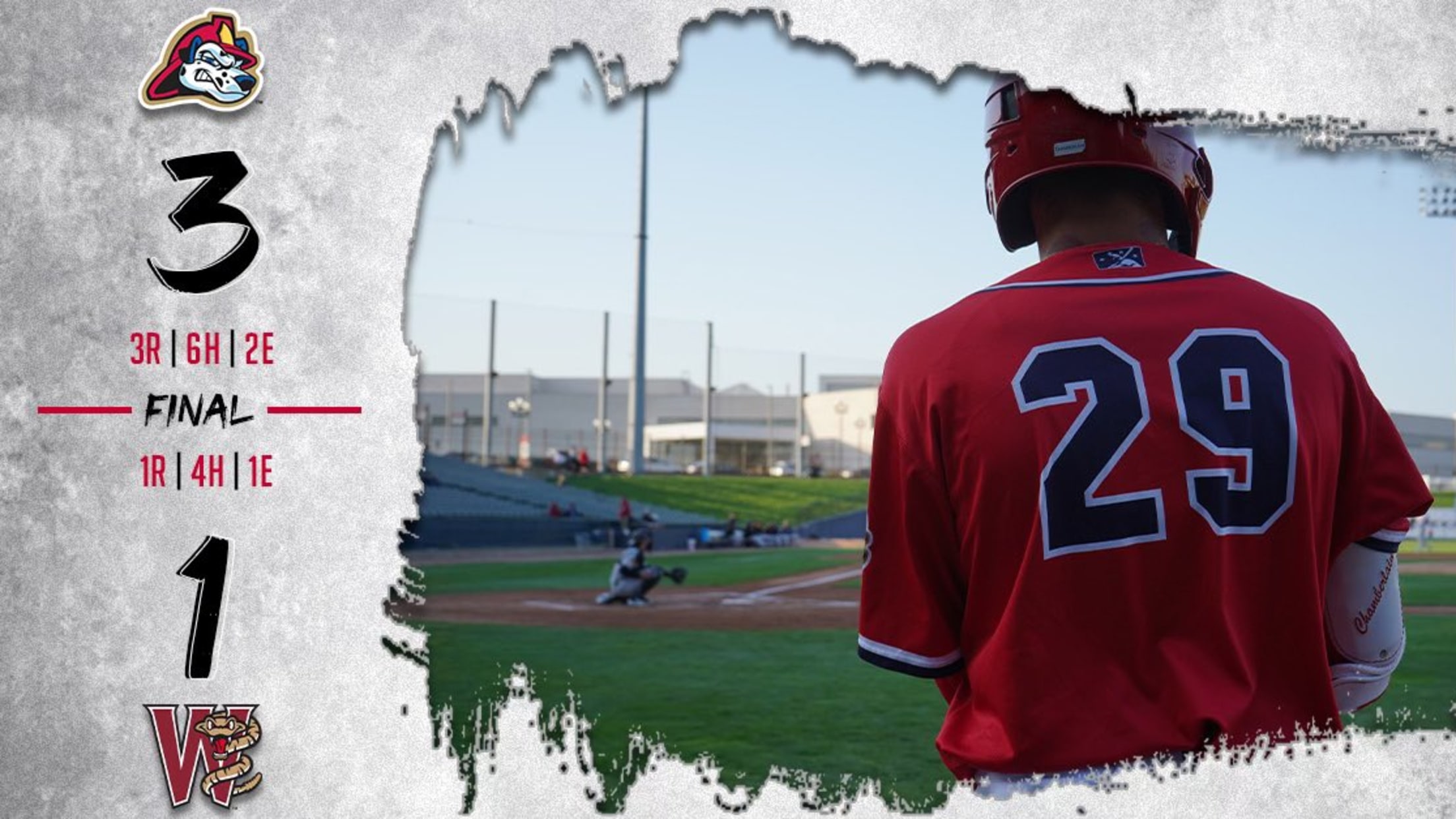 Peoria, IL – The Chiefs returned home in hopes of returning to the win column, and they did exactly that, as they took down the Wisconsin Timber Rattlers in the series opener by a final of 3-1. With the victory, Peoria evened the season series versus their division foe at
Early Outburst Propels Kernels to 6-4 Win in Series Finale
Chiefs back home on Tuesday against Wisconsin
Cedar Rapids, IA – The Cedar Rapids Kernels scored twice in the first and four more times in the second inning to race by the Chiefs 6-4 Sunday. With the win, Cedar Rapids took five of six from Peoria in the Chiefs second road series of the year. Masyn Winn
Kernels Knock off Chiefs Saturday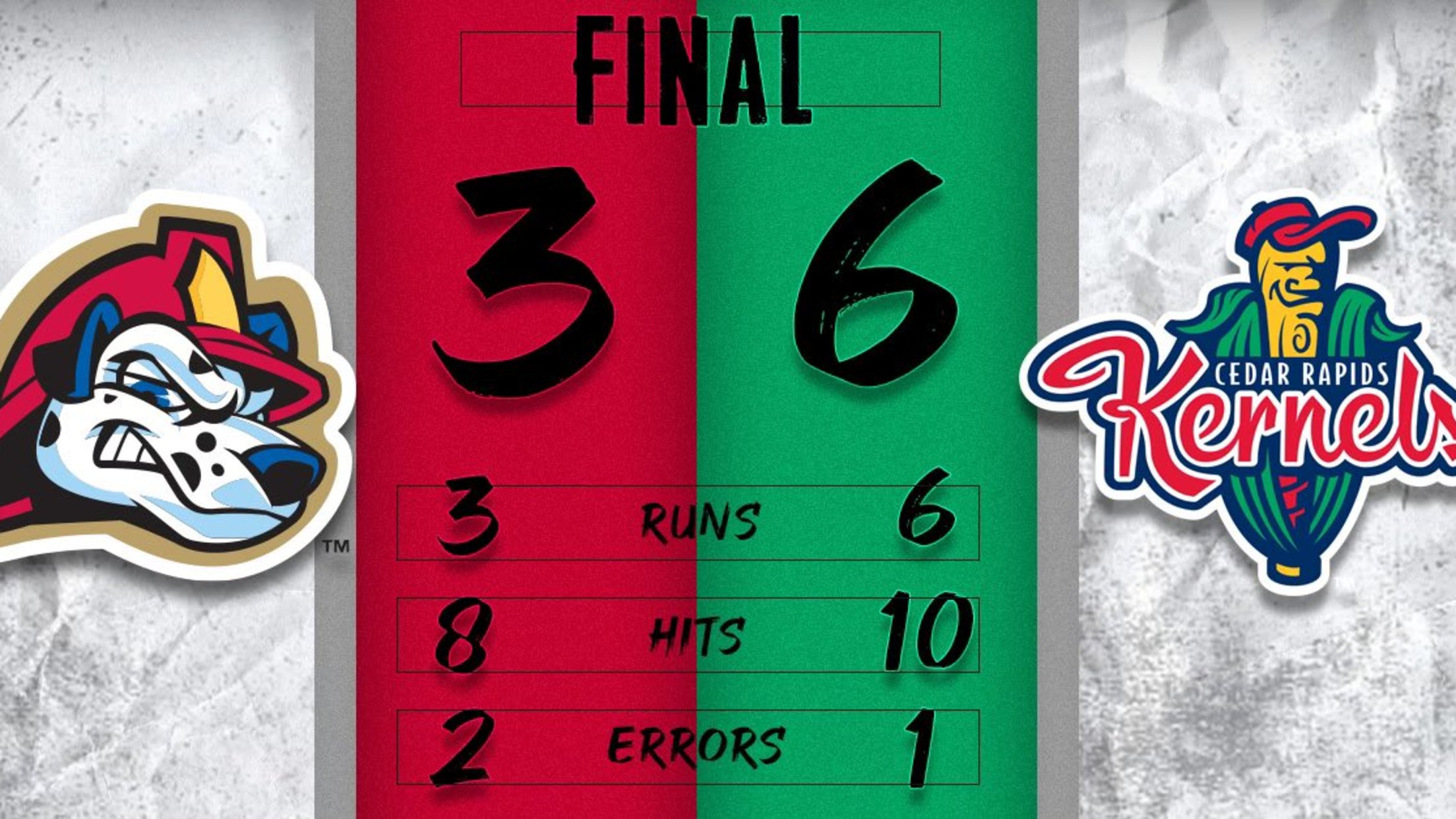 Cedar Rapids, IA – The Cedar Rapids Kernels clinched a series win Saturday as they knocked off the Chiefs 6-3 Saturday. With the loss, the Chiefs fall back to .500 at 7-7 on the year. The teams traded runs in the early going. In the top of the first, Jacob
Four-Run Seventh Leads Chiefs to 8-2 Win Over Cedar Rapids
Chiefs back over .500 with victory Friday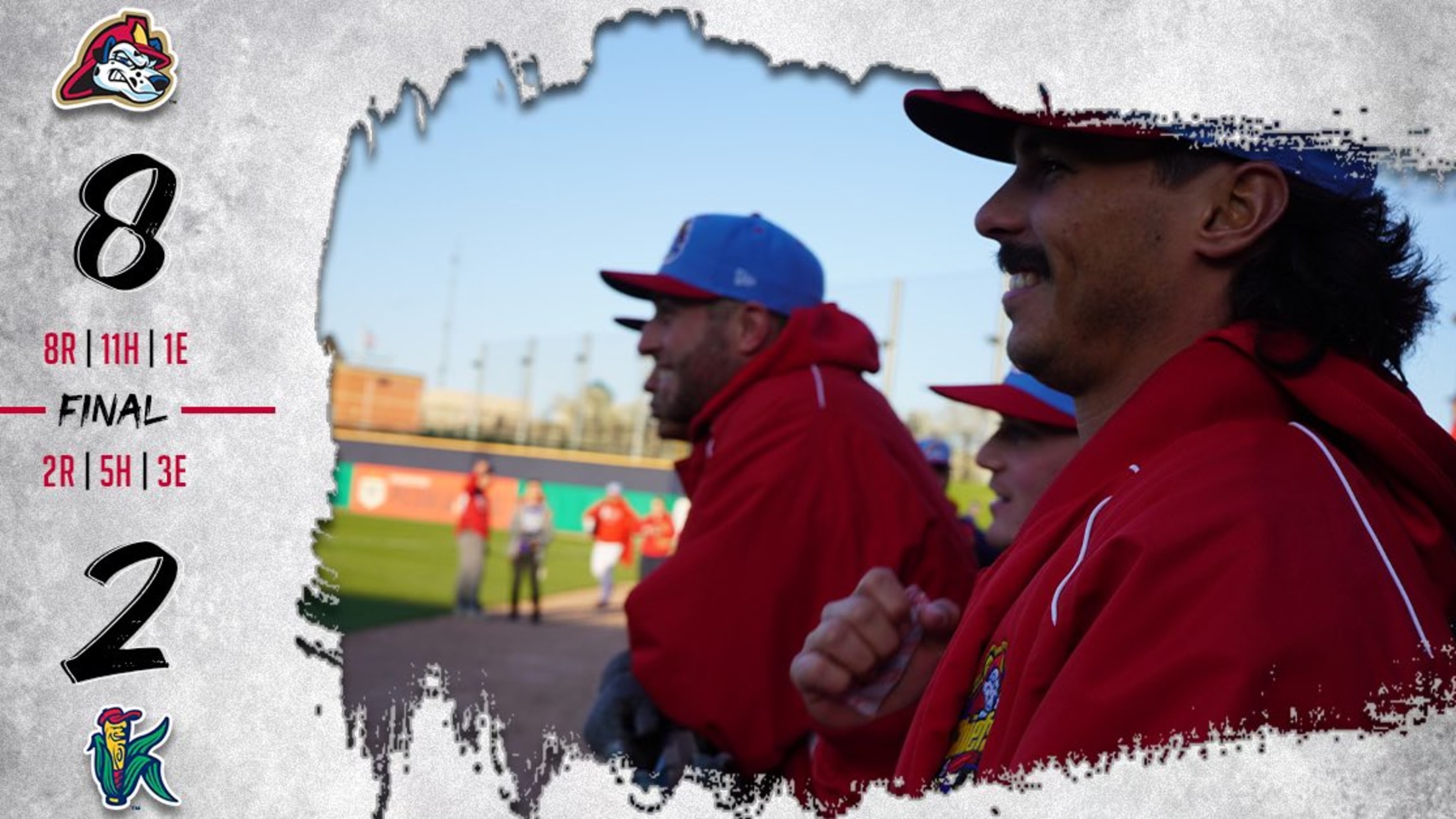 Cedar Rapids, IA – The Peoria Chiefs snapped a nine-game losing streak at Veterans Memorial Stadium Friday as they knocked off first-place Cedar Rapids 8-2. With the win, the Chiefs moved back over .500 and they handed the Kernels their first loss in five games. After stranding four base runners
Kernels Sweep Doubleheader Thursday with Pair of Last At-Bat Wins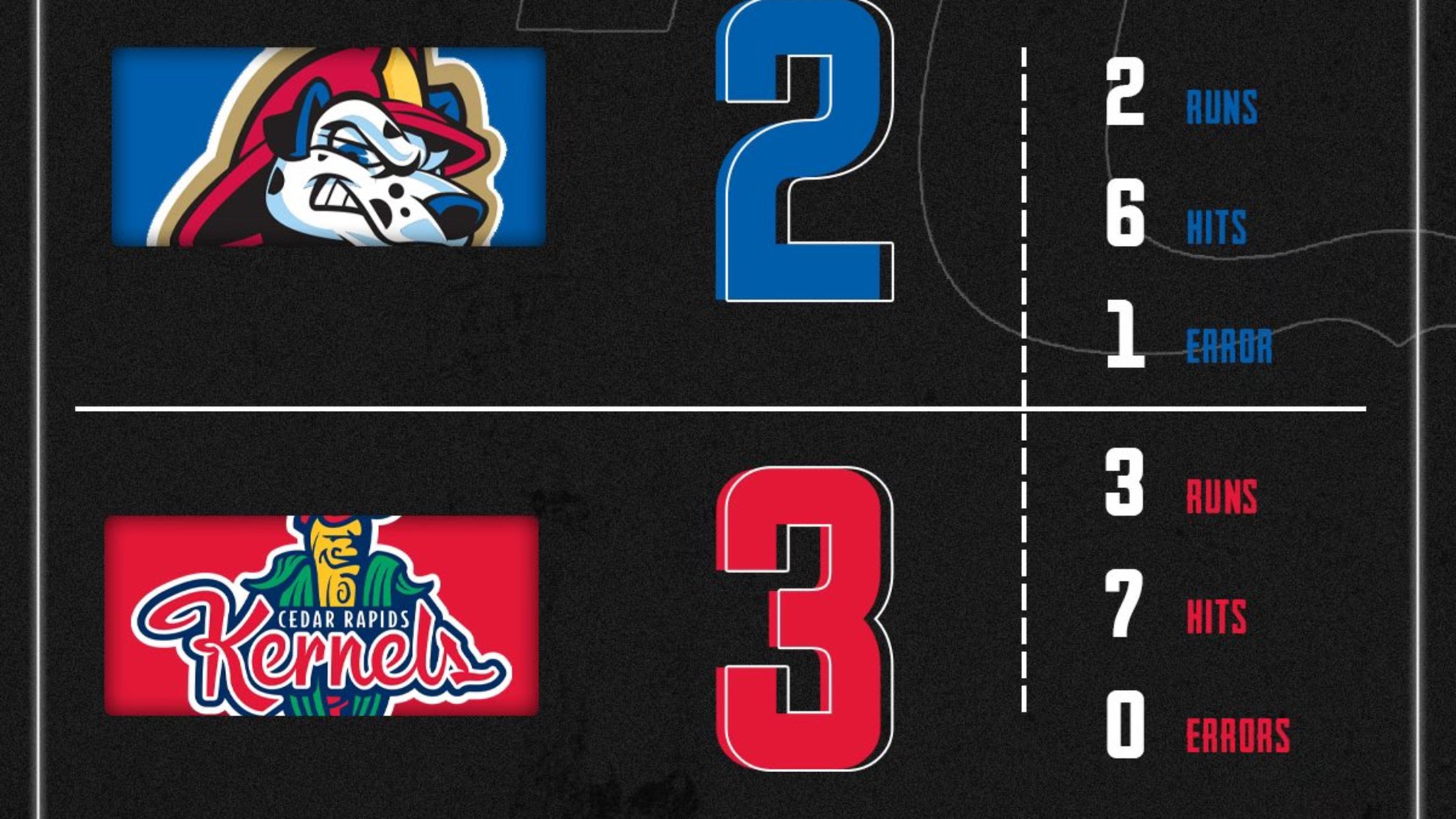 Cedar Rapids, IA – The Cedar Rapids Kernels flipped the script on the Chiefs Thursday, walking off with a pair of extra inning victories, beating Peoria 3-2 and 4-3. Both games were scheduled for seven innings, but each contest ventured into the eighth before it was decided in the extra