Chiefs Bats Catch Fire in 12-2 Victory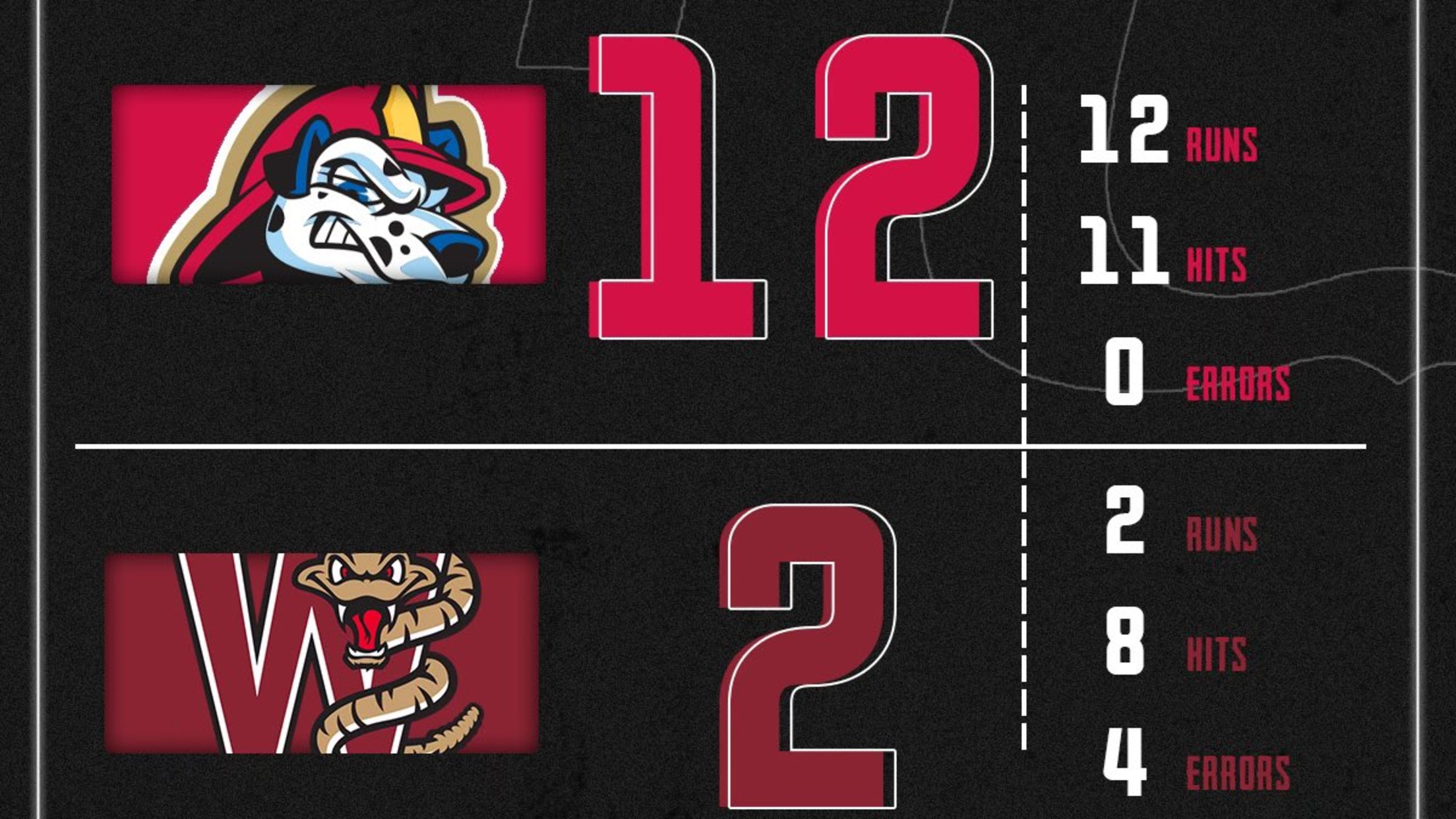 Peoria, IL – The Peoria Chiefs entered the night in search of a series victory and they accomplished that goal with a dominating 12-2 win over the Timber Rattlers. Peoria went wire-to-wire in the ballgame, jumping out to an early 5-0 lead out of the gates in the bottom of
Peoria, IL – The Peoria Chiefs entered the night in search of a series victory and they accomplished that goal with a dominating 12-2 win over the Timber Rattlers.
Peoria went wire-to-wire in the ballgame, jumping out to an early 5-0 lead out of the gates in the bottom of the first inning. Matt Chamberlain got it started, ripping an RBI base hit to score Mike Antico. Then, Mack Chambers spun a weakly hit ground ball to third base, but the throw home was mishandled by Wisconsin catcher Wes Clarke that allowed both Jacob Buchberger and Chamberlain to step on the plate and Peoria extended its lead to 3-0. The Chiefs weren't done there, as Aaron Antonini stepped to the dish and launched his third home run of the season to drive in another pair of Peoria runs. It was the second five-run inning the Chiefs have had in as many days.
The offense kept adding on in their next trip to the dish. A sequence that went error, base hit, wild pitch set up a second and third situation for Buchberger, who cleared the bases with a double down the left field line to make it 7-0 Peoria.
Wisconsin cracked the scoreboard for a run in the fourth off a single from Carlos Rodriguez to make the score 7-1. The one run was the lone blemish surrendered by Peoria starter Logan Gragg, who picked up his third career win and his second against Wisconsin. The right-hander struck out six over five innings of work.
The score remained the same until the bottom of the seventh when Peoria caught fire yet again at the plate. Mike Antico crossed the plate for the eighth Chiefs run of the ballgame thanks to an error that also set up a pair in scoring position for Aaron Antonini, who promptly lifted a sac fly to stretch the game to 9-1. On the very next pitch, a ball that sailed to the backstop plated Mack Chambers from third base, giving the Chiefs a double-digit number in the runs column for the second consecutive game. Peoria added one more with two outs in the inning, as Thomas Francisco doubled, which allowed Carlos Soto to drive him in to make it an 11-1 score.
In the bottom of the eighth, Peoria tacked on one more for good measure. Mike Antico connected on his second home run of the year to make it 12-1. Wisconsin tacked on a solo homer in their half of the ninth.
The series wraps up tomorrow at 1:35 p.m. Michael McGreevy, the Cardinals 2021 first-round pick, makes his third start at Dozer Park Sunday. He'll oppose Russell Smith in a rematch from Tuesday.