Rafaela homers in 4-2 loss to Fisher Cats
Groome records seven strikeouts over five innings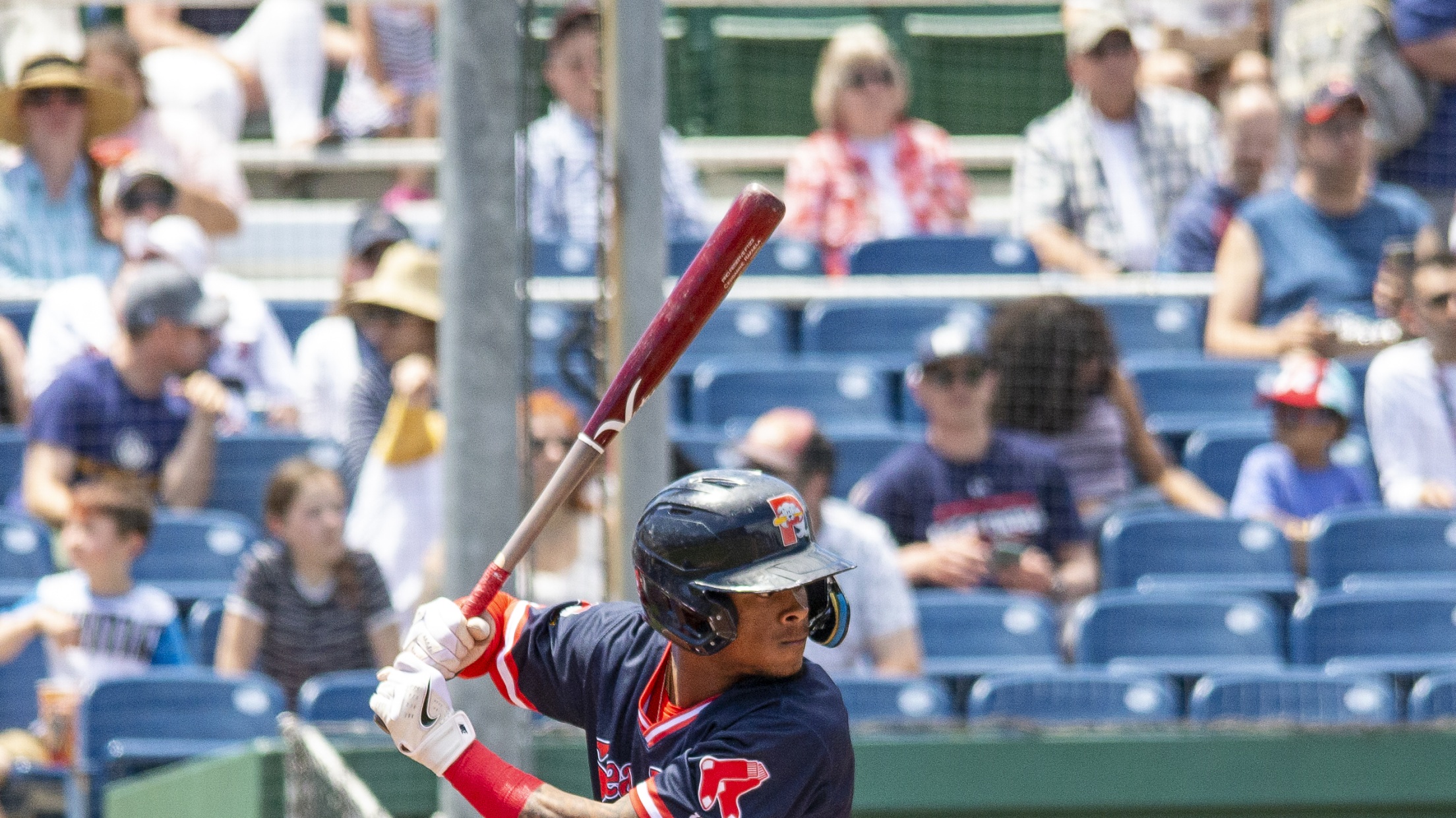 Portland, Maine – Ceddanne Rafaela went 1-for-3 with a solo homer as the Portland Sea Dogs (33-41) dropped the penultimate game of the series, 4-2, to the New Hampshire Fisher Cats (33-41) on Saturday at Hadlock Field. The Fisher Cats broke onto the scoreboard first, bringing in a run in
Portland, Maine – Ceddanne Rafaela went 1-for-3 with a solo homer as the Portland Sea Dogs (33-41) dropped the penultimate game of the series, 4-2, to the New Hampshire Fisher Cats (33-41) on Saturday at Hadlock Field.
The Fisher Cats broke onto the scoreboard first, bringing in a run in the top of the third inning against Sea Dogs starter Jay Groome. Sebastian Espino led off with a double, putting a runner in scoring position. John Aiello and Spencer Horwitz both walked, and a wild pitch from Groome brought in Espino, handing the Fisher Cats a 1-0 lead.
Portland responded in the bottom of the third against New Hampshire starter Hayden Juenger. With two outs in the inning, Rafaela hit a solo homer that squeezed inside the foul pole above the Maine Monster in left. It was his sixth of the year and tied the game 1-1.
After two scoreless innings in the fourth and fifth, the Fisher Cats plated two runs in the top of the sixth against major league rehabber Josh Taylor. Luis De Los Santos led off with a single and Cam Eden cleared the bases with a homer to center, putting New Hampshire back in the lead, 3-1.
The Sea Dogs made it a one-run game in the bottom of the eighth inning with Fisher Cats reliever Sean Mellen on the mound. Elih Marrero led off with a double. Two outs after, Christian Koss grounded into an error by shortstop Luis De Los Santos, bringing in Marrero, making it a 3-2 score.
An insurance run scored for New Hampshire in the top of the ninth. Spencer Horwitz singled to lead off the inning and was replaced by Zac Cook as a pinch-runner. Trevor Schwecke singled to center, advancing Cook to third. De Los Santos brought in Cook with a sacrifice fly, increasing their lead to 4-2. The Sea Dogs failed to bring any runs in during the bottom half, falling to the Fisher Cats 4-2.
Bash (4-3, 4.81 ERA) tossed 4.0 hitless and scoreless innings, walking three, and striking out three while picking up his fourth win of the year. Taylor (0-1, 12.27 ERA) picked up the loss, pitching one inning while allowing two runs on three hits and striking out one.
The Sea Dogs and Fisher Cats play the finale of a six-game series on Sunday with the first pitch at 6:00 PM at Hadlock Field. Portland sends RHP Bryan Mata (0-0, 2.70 ERA) to the mound against a pitcher to be announced for New Hampshire.