Former Manager Mike Jirschele Returns to Lead Storm Chasers
Royals announce full 2023 Storm Chasers Coaching Staff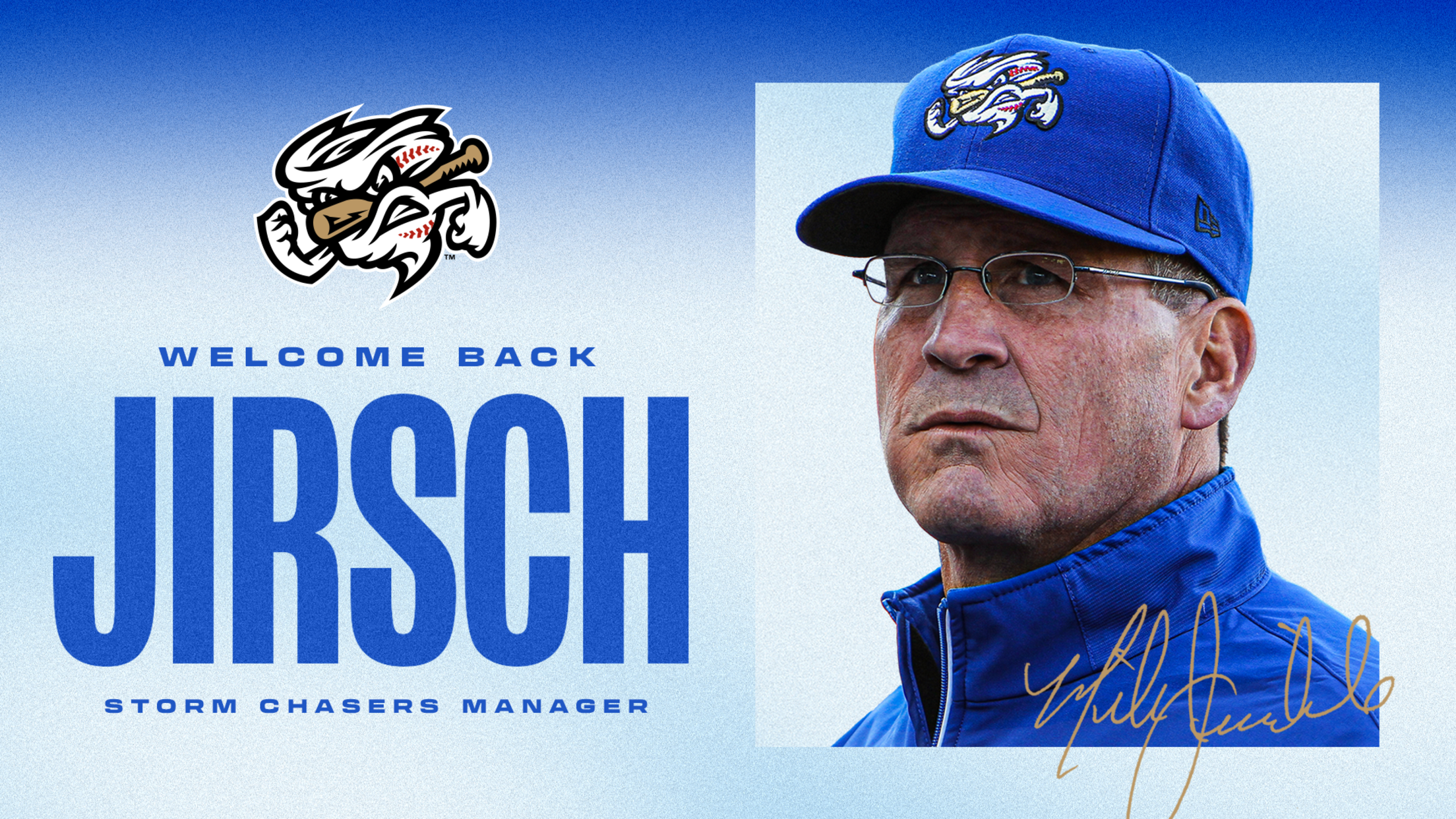 PAPILLION, Neb. – The Kansas City Royals today announced the 2023 Omaha Storm Chasers coaching staff, headlined by the return of former Omaha Manager Mike Jirschele. Jirschele will be joined on the Storm Chasers coaching staff by pitching coach Dane Johnson, hitting coach Bijan Rademacher, assistant coach Chris Nelson, athletic
PAPILLION, Neb. – The Kansas City Royals today announced the 2023 Omaha Storm Chasers coaching staff, headlined by the return of former Omaha Manager Mike Jirschele. Jirschele will be joined on the Storm Chasers coaching staff by pitching coach Dane Johnson, hitting coach Bijan Rademacher, assistant coach Chris Nelson, athletic trainer James Stone, and strength and conditioning coach Yannick Plante. Mike Brown returns as coordinator of clubhouse operations.
"It is going to be great to have Jirsch back in a Storm Chasers uniform," said Omaha Vice President/General Manager Laurie Schlender. "He has been an important part of our franchise's history and understands not only what it takes to win in Omaha but how important it is for us as an organization to give back to our community. Plus, we are excited to have Dane, James, Yannick, and Mike back in Omaha and welcome Bijan and Chris into the Chasers Family."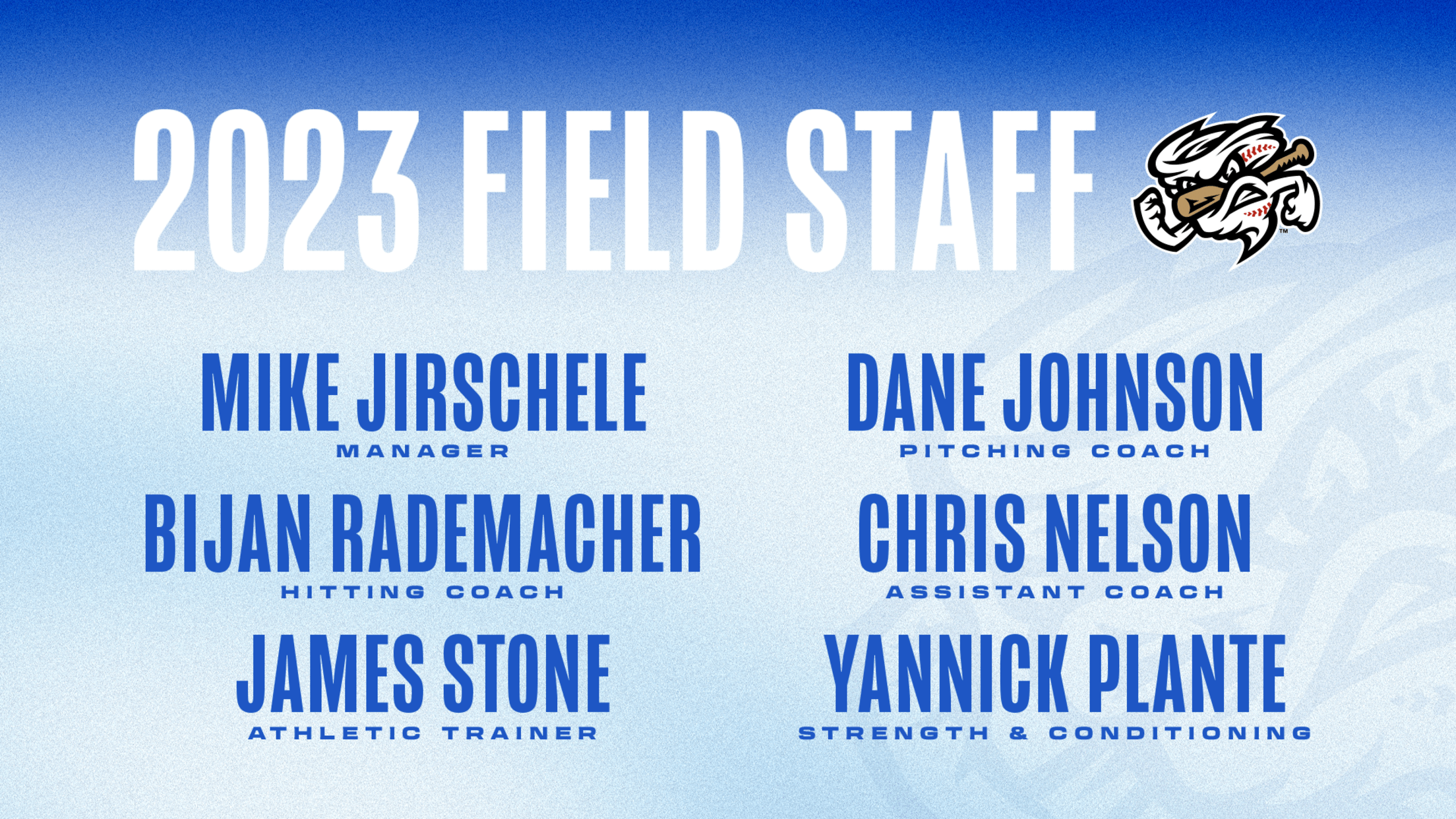 Jirschele, who was promoted to the Kansas City staff following the 2013 season, returns to Omaha where he led the franchise from 1995-1997 and then again from 2003 through the 2013 season, culminating in a Triple-A championship. 2023 will be Jirschele's 32nd season with the Royals and he holds an all-time franchise managerial record of 995-1,018, making Jirschele Omaha's all-time winningest manager. Jirschele returns to the helm in Omaha after most recently serving as a bench coach during the 2022 season with the Northwest Arkansas Naturals (Royals AA Affiliate).
Johnson returns for his third season as Omaha's pitching coach after guiding the Storm Chasers' staff in 2022. Now entering his 24th season as a coach, he joined the Royals organization in 2020 after spending 2019 with the Miami Marlins organization and the previous 19 years with the Toronto Blue Jays, where he served as a minor league pitching coach (2000-2003), pitching coordinator (2004-2014), and Major League bullpen coach (2015-2018).
Rademacher begins his first season with Omaha and will serve as the hitting coach on Mike Jirschele's staff. Rademacher joins the Royals after spending the last two seasons with the Arizona Diamondbacks, most recently as their Hitting Coach in the Arizona Complex League. The Anaheim Hills, CA native was a 13th round draft pick by the Chicago Cubs during the 2012 MLB draft, playing within the Cubs farm system through the 2018 season and being ranked the Chicago Cubs #21 prospect in 2015.
Nelson begins his first season with Omaha and will serve as an assistant coach on Mike Jirschele's staff. Nelson began his coaching career in the Kansas City system when he was named a bench coach for the Northwest Arkansas Naturals (Royals AA Affiliate) in 2018 and has spent the last six years with the organization, most recently as the Assistant Hitting Coach with the Columbia Fireflies (Royals Low-A Affiliate).
Stone returns for his fifth season as Omaha's athletic trainer and 12th year as a member of the Royals' organization. He spent the previous seven seasons with Class-A Advanced Wilmington (2011-2018), where he was named the Carolina League Athletic Trainer of the Year in 2015. Prior to joining the Royals organization in 2010, he spent three seasons in the Miami Marlins' organization, earning New York-Penn League Trainer of the Year honors in 2006. Stone has a bachelor's degree in kinesiology from Cal State Northridge.
Plante returns for his third season as Omaha's strength and conditioning coach. Plante joined the Royals' organization in 2019 as the strength and conditioning coach for Burlington and was a staff member of the Surprise Saguaros of the Arizona Fall League later that year. Plante has a master's degree in kinesiology and exercise science from the University of Calgary and a bachelor's degree in human kinetics with a specialization in biophysics from the University of Ottawa.
Season ticket packages for the 2023 season, as well as Chasers Blue Books and Gold Packs, consisting of undated voucher packs, are available for purchase online and through the Werner Park Ticket Office. For more information, visit omahastormchasers.com or call the Werner Park Ticket Office at (402) 738-5100 and follow the team on Twitter, Instagram and Facebook.