Quad Cities Wins Third-Straight Over South Bend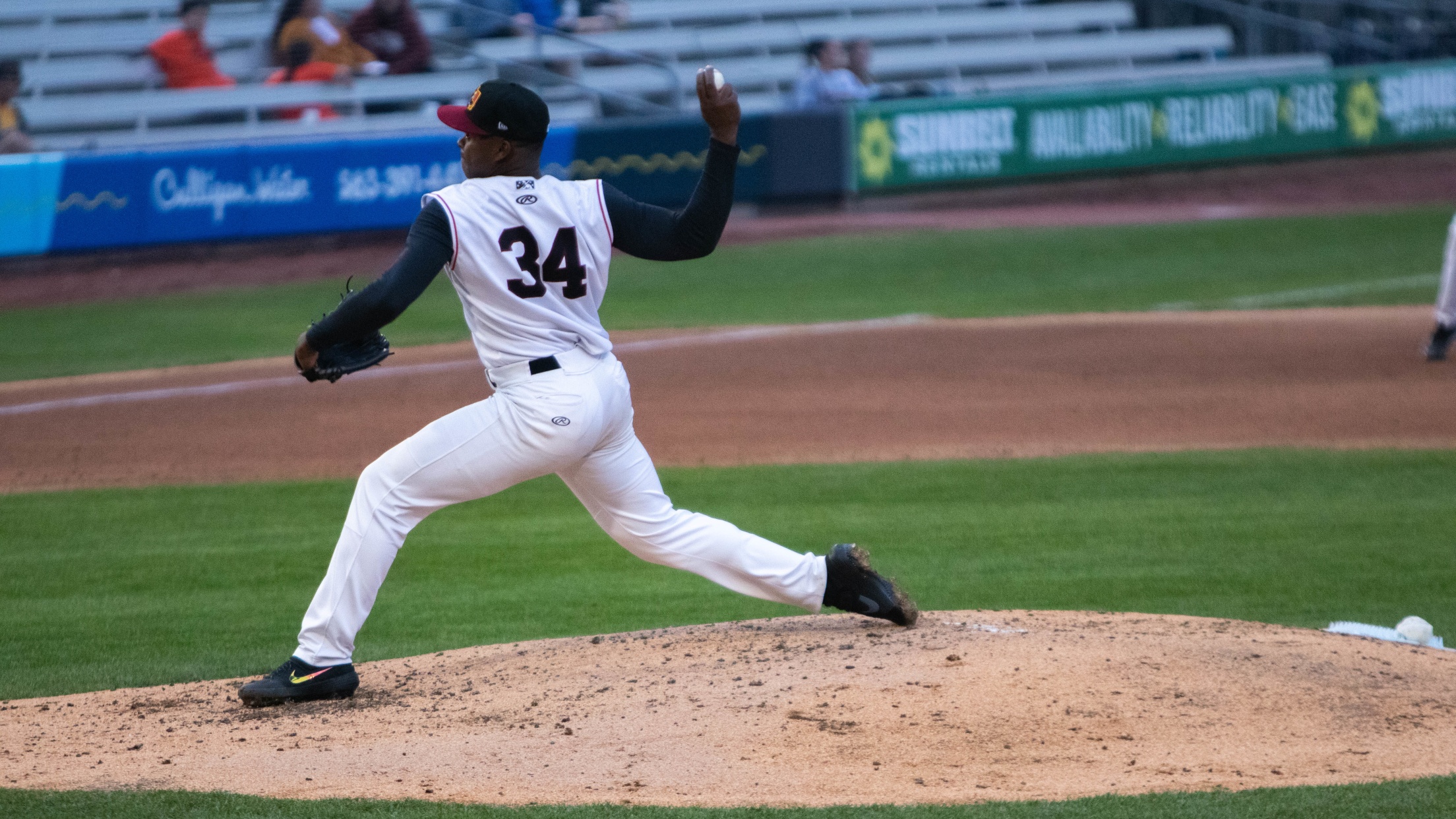 Photo by Josh Franzen
Davenport, Iowa – The Quad Cities River Bandits secured themselves at least a split of their three-game series against the South Bend Cubs, as they won their third game in-a-row, 4-3 on Friday night at Modern Woodmen Park. The Bandits wasted no time against Cubs' starter Daniel Palencia in the
Davenport, Iowa – The Quad Cities River Bandits secured themselves at least a split of their three-game series against the South Bend Cubs, as they won their third game in-a-row, 4-3 on Friday night at Modern Woodmen Park.
The Bandits wasted no time against Cubs' starter Daniel Palencia in the first, opening the game with three consecutive singles, the third of which belonged to Peyton Wilson, who drove in Quad Cities' second run with Tyler Tolbert having scored from third earlier in the inning on a wild pitch.
After going down in order against Anderson Paulino in the first, South Bend cut their deficit in half in the second on Owen Caissie's RBI double, but the Bandits responded with five base runners in their half and took a 3-1 lead on Diego Hernandez's RBI single.
The back-and-forth continued into the third for the Cubs, who got a solo home run from Fabian Pertuz, but after tying the game in the fifth on Pablo Aliendo's RBI double, Yohanse Morel took over for Paulino and stranded the bases loaded to keep the game tied.
The stalemate didn't last long, as Quad Cities got a leadoff two-bagger from Luca Tresh off Cubs' reliever Manuel Espinosa in the bottom of the fifth. After advancing to third on a ground ball, a two-out balk allowed Tresh to score to once again push the Bandits in front.
While Espinoza would allow just one more base runner over his next ten batters, the Bandits bullpen matched him zero for zero with Yohanse Morel, Chase Wallace—who made his High-A debut—and Ruben Ramirez combining to toss five scoreless innings of relief, allowing one hit and striking out four, despite the Cubs getting the tying run to third in the ninth.
With Paulino's outing lasting four innings, Morel (2-0) took home the win for the Bandits in his second consecutive scoreless outing, while Espinoza (1-2) got tagged with the loss.
Ruben Ramirez (1) earned his first save of the year with the scoreless ninth.
Quad Cities will look for its first six-game series win of the season on Saturday and will start Charlie Neuweiler (1-2, 5.79) against South Bends' Chris Clarke (1-1, 4.60). First pitch is scheduled for 6:30pm at Modern Woodmen Park.