Bandits Erase Six-Run Deficit, Beat Cubs 11-7 For Series Win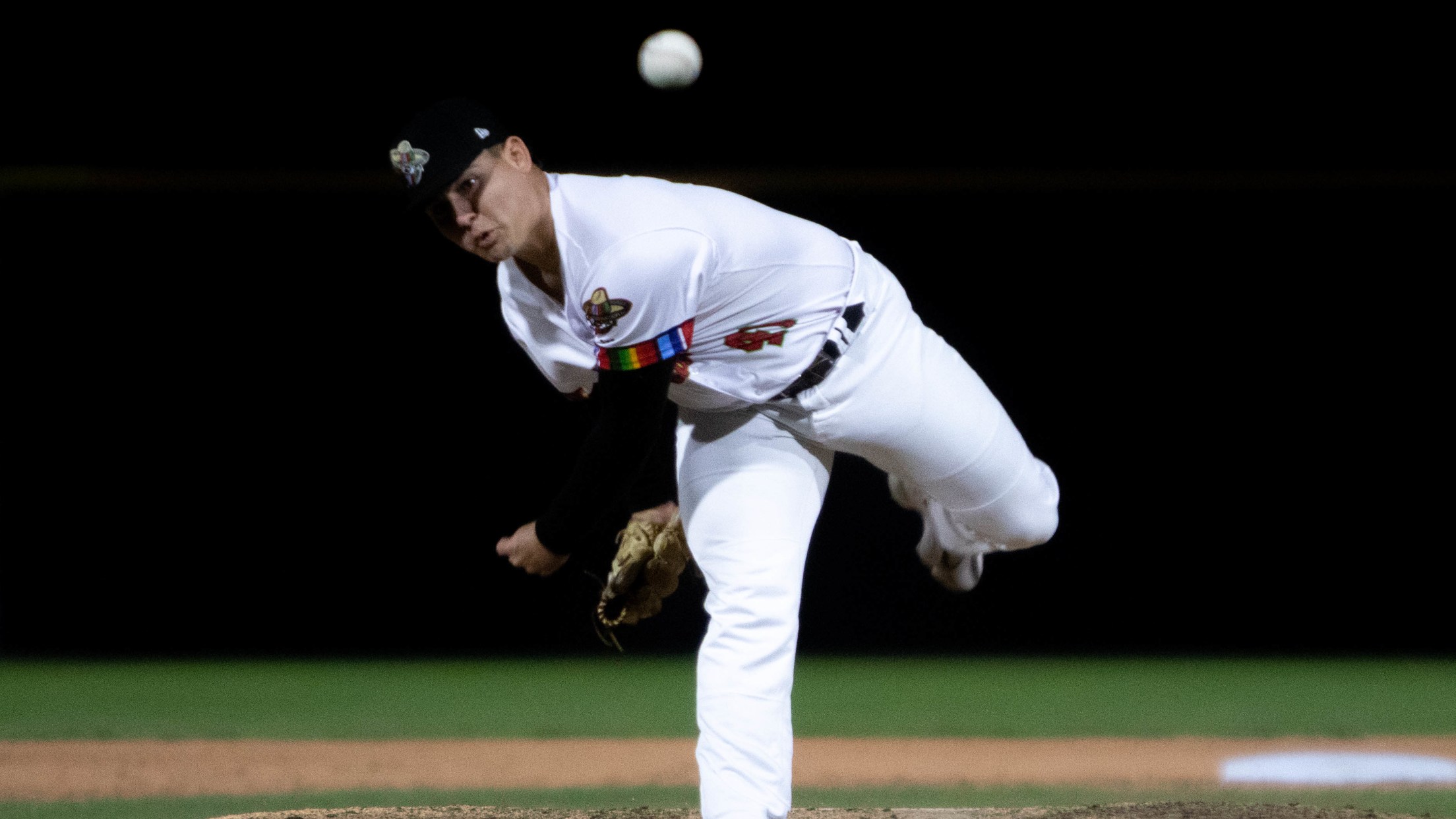 Photo by Josh Franzen
Davenport, Iowa – The Quad Cities River Bandits erased a six-run deficit to defeat the South Bend Cubs 11-7 and secure a 4-2 series win Sunday at Modern Woodmen Park. Less than 24 hours after managing just three hits in a 7-2 loss on Saturday, the Bandits bounced back and
Davenport, Iowa – The Quad Cities River Bandits erased a six-run deficit to defeat the South Bend Cubs 11-7 and secure a 4-2 series win Sunday at Modern Woodmen Park.
Less than 24 hours after managing just three hits in a 7-2 loss on Saturday, the Bandits bounced back and outhit the Cubs 13 to 11 in the series finale.
Quad Cities sent out right-hander Anthony Simonelli for his first start of the season, who posted two scoreless innings before allowing his first runs of the ballgame in the top of third. The righty surrendered a leadoff walk to South Bend catcher Caleb Knight and a walk to third baseman Scott McKeon. Simonelli struck out center fielder Jordan Nwogu before allowing an RBI double to second baseman Fabian Pertutz to put the Cubs on the board, 1-0.
Simonelli managed to strike out left fielder Yohendrick Pinago with runners on second and third, but he'd give up a three-run homer to Cubs designated hitter Alexander Canario along with a walk to right fielder Owen Cassie and a two-run homer to first baseman Jake Washer to extend South Bend's lead, 6-0. After a mound visit from pitching coach Steve Luebber, Simonelli struck out shortstop Ed Howard to end the top of the third and his day on the mound.
Simonelli finished the game with 3.0 innings pitched while allowing six earned runs on six hits while walking two and striking out five. The home runs marked seven longballs given up by Simonelli on the year.
The bottom half of the third featured a Quad Cities scoring outburst off Cubs' starter Jordan Wicks who allowed just one base runner on a hit by pitch through the first two innings. The Bandits' barrage began with a leadoff single by right fielder Juan Carlos Negret, who was replaced for pinch runner Parker Bates, followed by a walk from first baseman Dillan Shrum and a single by shortstop Tyler Tolbert to load the bases. Wicks struck out center fielder Diego Hernandez but allowed a bases-clearing triple to Bandits second baseman Herard Gonzalez to put Quad Cities on the board, still trailing 6-3.
After a strikeout by catcher Luca Tresh and a hit by pitch of designated hitter Kale Emshoff, the Bandits scored twice thanks to a two-out, two-run double from left fielder Buhrle Dixon, who advanced to third on an throwing error from Howard, to get the Bandits closer, 6-5. Dixon was ruled out on a pickoff throw behind the plate from Knight to end the third. That concluded Wicks' day after he went 3.0 innings and allowed five earned runs on four hits while walking two and striking out six. The Cubs lefty started the first game of this series against the Bandits and pitched four innings of one-run ball on four hits while striking out five and walking one.
Bandits right-hander Patrick Halligan pitched a scoreless fourth inning in his High-A debut, issuing a two-out walk to Nwogu before striking out Pertuz to end the frame. Halligan pitched 3.0 scoreless innings and allowed just one hit and no walks while striking out two.
In the bottom half of the fourth, the Bandits loaded the bases with three straight walks to Bates, Shrum and Tolbert to lead off the inning against Cubs lefty Bailey Horn – who also made his first appearance in 2022. Horn bounced back to strikeout Hernandez, Bates was thrown out at home attempting to score on a wild pitch, and Gonzalez was called out on strikes to end the inning as the Bandits couldn't score on a bases loaded, no-outs opportunity.
Both teams were held scoreless in the next two innings before the Bandits picked up their hot hitting in the bottom of the seventh off Cubs' left-hander Riley Martin. A leadoff single by Hernandez was followed by a double from Gonzalez to put runners in scoring position for Luca Tresh who delivered an RBI single to tie the game, 6-6. With runners on the corners and no outs, Emshoff flew out, but Dixon drove in both runners to give the Bandits an 8-6 lead. The outfielder stole second base but was stranded after back-to-back strikeouts of third baseman Cam Williams and Bates to end the inning.
That was all the support the Bandits needed for left-hander Emilio Marquez who pitched 2.2 innings and allowed one earned run on four hits while striking out one and walking four. The lone run for the Cubs came in the top of the 8th on an RBI single from Washer to make it an 8-7 game.
Quad Cities got the run back and then some in the bottom of the eighth on an RBI single from Tolbert and two-run single by Tresh to extend the Bandits' lead, 11-7.
Marquez pitched into the top of the ninth and allowed runners to reach via single and a walk. After getting Pinango to pop out for the second out, Bandits' manager Brooks Conrad called in right-hander Kasey Kalich to face Canario with two on and the tying run in the on-deck circle. Kalich struck out the Cubs' prospect after an eight-pitch battle to end the game and secure the save in the 11-7 victory.
Up next for the River Bandits is a six-game road series with the Cedar Rapids Kernels beginning May 3. First pitch in game one is scheduled for 6:35 p.m. at Veterans Memorial Stadium in Cedar Rapids.