Celebrate Mother's Day with Special Hat Giveaway and Chance to Honor Loved Ones on Field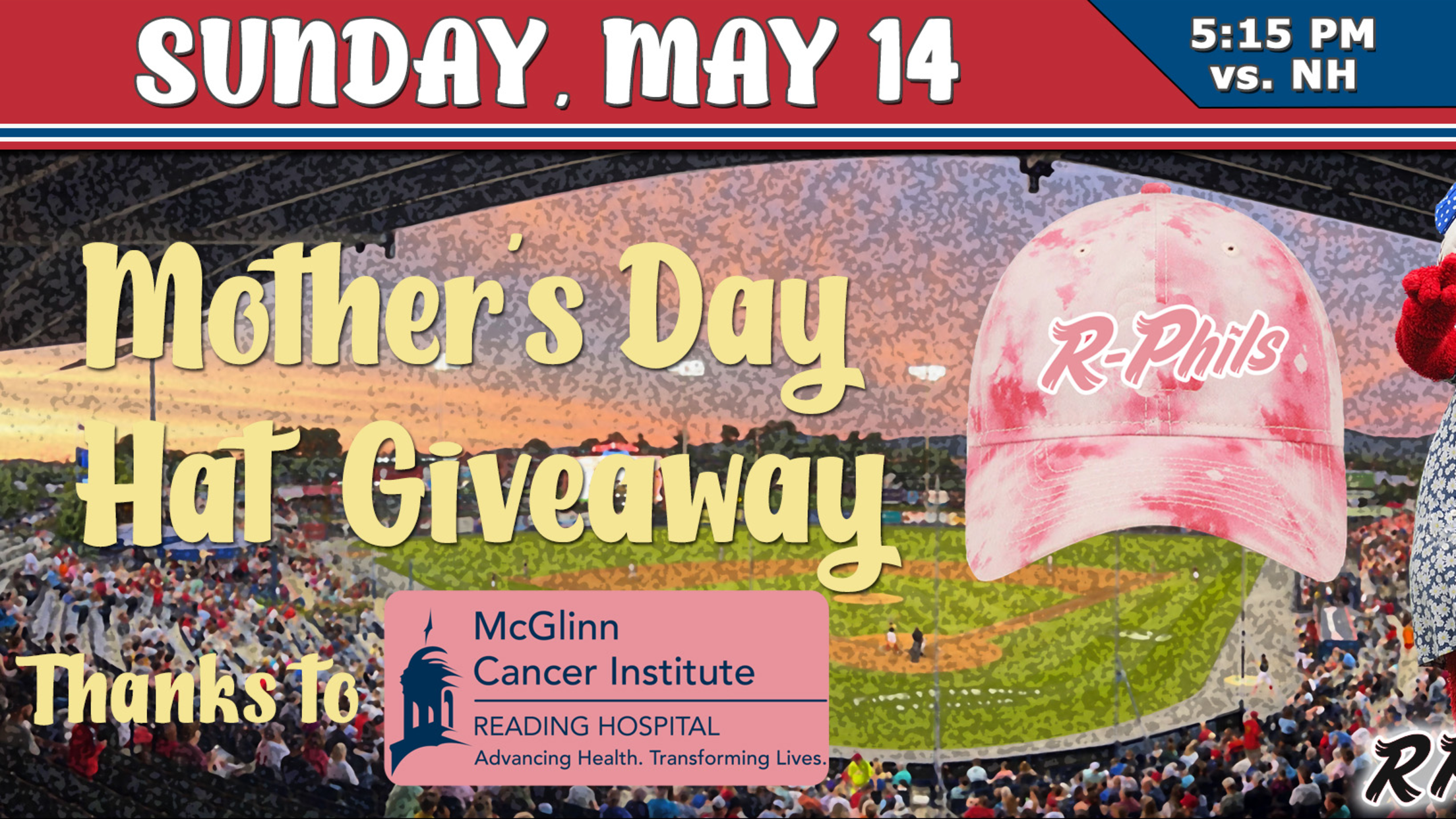 (Reading, PA) – Celebrate Mother's Day at the R-Phils game on May 14 as the Fightin Phils take on the New Hampshire Fisher Cats. First pitch for the game is at 5:15 p.m., with gates opening at 4:00 p.m. Be sure to get here early as all women 18 years
(Reading, PA) – Celebrate Mother's Day at the R-Phils game on May 14 as the Fightin Phils take on the New Hampshire Fisher Cats. First pitch for the game is at 5:15 p.m., with gates opening at 4:00 p.m.
Be sure to get here early as all women 18 years and older will receive a R-Phils Pink Hat thanks to Reading Hospital McGlinn Cancer Institute. On the field, the R-Phils will be wearing a Pink Breast Cancer Awareness Jersey to honor those who are and have battled breast cancer.
You can have the name of a loved one who has fought breast cancer on the back of an R-Phils jersey. The special pink-themed jerseys the team will wear will honor 25 different women. The first 25 families and friends that purchase 20 or more tickets in reserved seating or a picnic area for this game will have the opportunity to have a loved one recognized on a jersey for no additional charge.
Following the game, a special ceremony on the field will present the honorees, or their families, with their custom jersey. Each player will also receive a bio and photo of those they are honoring with their jerseys. To place your group reservation and submit a name you can go to this link: https://www.milb.com/reading/forms/mothers_day
Celebrate Mother's Day with the Fightin Phils and secure your seats to this special day by going to rphils.com or by calling 610-370-BALL.