Fightins Flatten Curve in 9-0 Shutout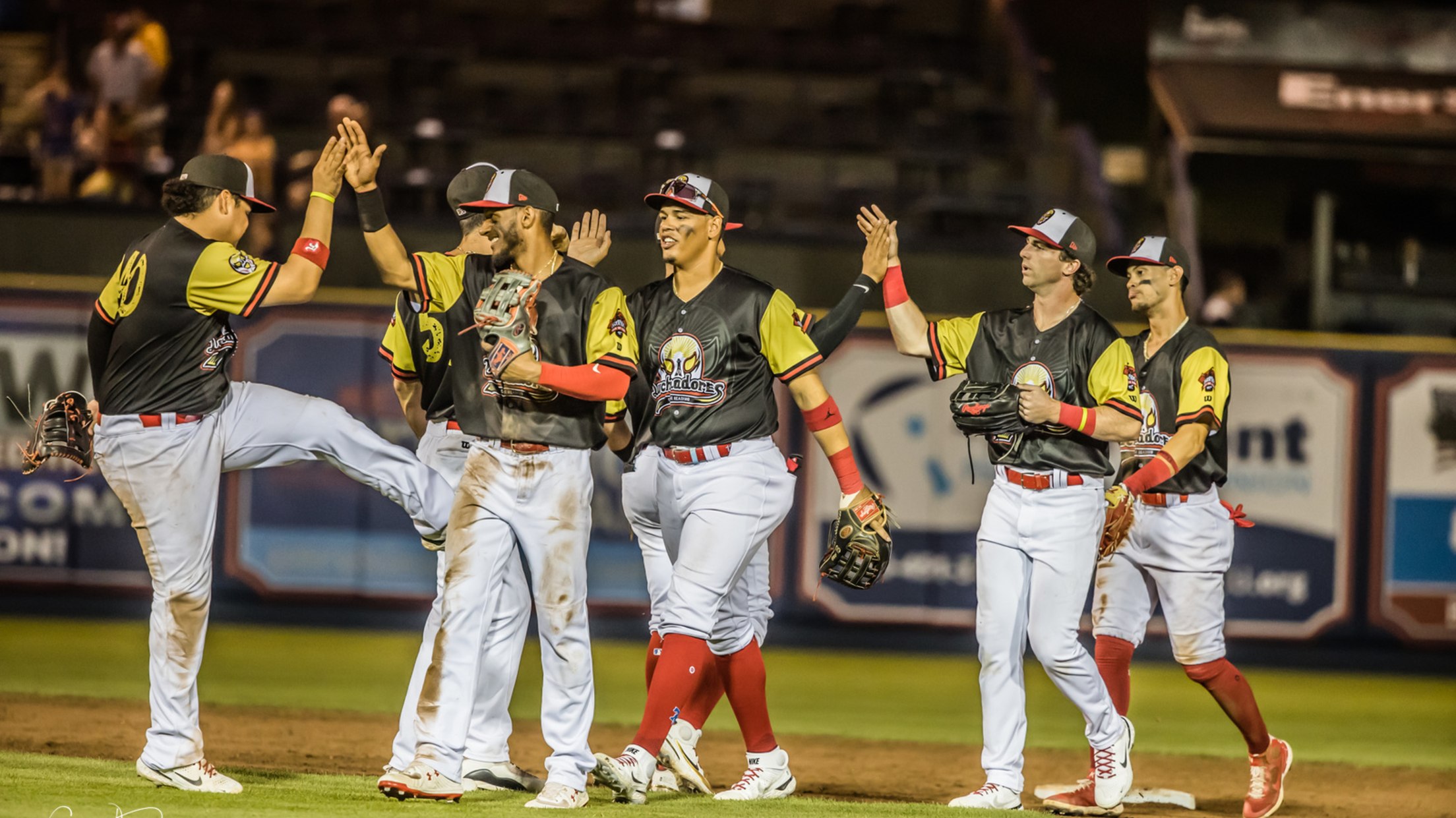 BOX SCORE | REA 9, ALT 0 The Reading Fightin Phils shutout the Altoona Curve 9-0 for a Thursday night victory. It was their eleventh shutout win on the season. Everyone in the starting nine reached successfully for the R-Phils. Here's the Visions Federal Credit Union Post-Game Recap. Ethan Wilson
The Reading Fightin Phils shutout the Altoona Curve 9-0 for a Thursday night victory. It was their eleventh shutout win on the season. Everyone in the starting nine reached successfully for the R-Phils. Here's the Visions Federal Credit Union Post-Game Recap.
Ethan Wilson launched one deep to right field for the first run of the game in the second and his first Double-A homer. Johan Rojas recorded an RBI single to make it 2-0.
Reading poured it on with a five-run fourth. Kevin Vicuna singled to reach, but was tagged out in Herbert Iser's fielders choice. Sal Gozzo singled up the middle and Rojas walked to load the bases. Carlos De La Cruz walked in a run. Wendell Rijo's line drive plated two, but an error allowed him to get to third and De La Cruz to score. Jhailyn Ortiz's single through the left side brought home Rijo. Back-to-back walks from Wilson and Aldrem Corredor loaded the bases again but Reading left them aboard, leading 7-0.
Altoona threatened in the sixth with the bases loaded on a walk, a hit, and a hit by pitch, but Brett Schulze notched a strikeout to end the inning cleanly.
In the seventh inning, Corredor led off with a base hit. Vicuna knocked one past the second baseman to move him into scoring position. Iser singled to load the bases. An RBI groundout from Gozzo drove in Corredor. Rojas walked to load the bases for the fifth time in the evening. A sacrifice fly from De La Cruz made it 9-0 Reading.
Taylor Lehman: 2 IP | 2 H | 0 R | 0 BB | 1 SO
Adam Leverett: 2 IP | 1 H | 0 R | 0 BB | 4 SO
Brett Schulze: 2 IP | 2 H | 0 R | 1 BB | 2 SO
Matt Seelinger: 2 IP | 1 H | 0 R | 0 BB | 0 SO
Billy Sullivan: 1 IP | 0 H | 0 R | 0 BB | 3 SO