Fun-Filled Day Planned for 20th Annual Morning Game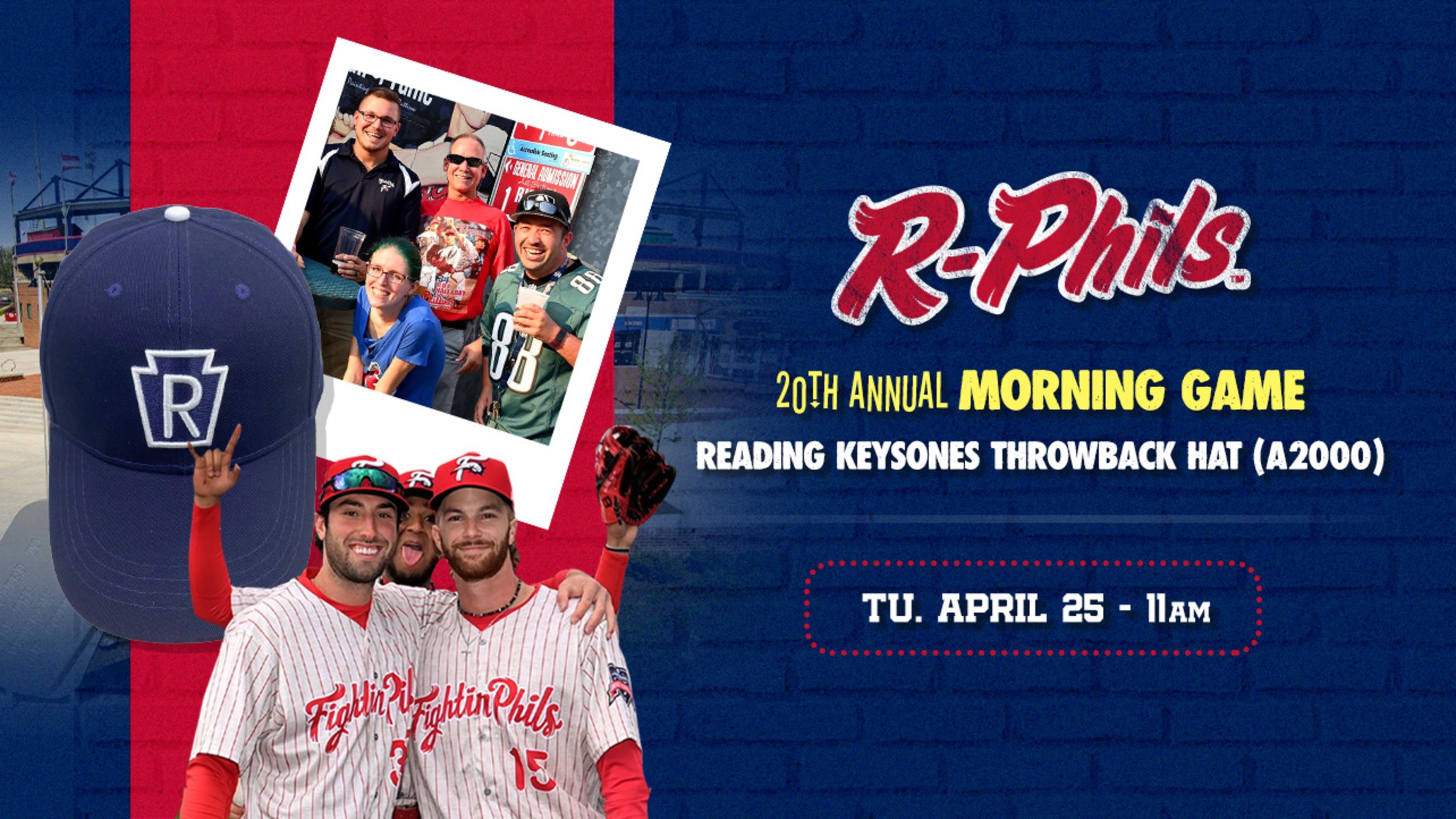 (Reading, PA) – Join the R-Phils on Tuesday, April 25 for a fun-filled morning at the ballpark. Celebrate a fan favorite in Reading's 20th-annual Morning Game as the R-Phils open up a series with the Altoona Curve at 11 a.m. Arrive early when gates open at 9 a.m. to take
(Reading, PA) – Join the R-Phils on Tuesday, April 25 for a fun-filled morning at the ballpark. Celebrate a fan favorite in Reading's 20th-annual Morning Game as the R-Phils open up a series with the Altoona Curve at 11 a.m.
Arrive early when gates open at 9 a.m. to take part in a Kegs and Eggs Beer Tasting Festival on the deck. For just $35, you can take part in a two-hour beer sampling and also partake in our all-you-can-eat buffet for two-and-a-half hours. Get your tickets for the Beer Fest here and explore the other dates as well: https://www.milb.com/reading/tickets/beer-fest
Take the morning off from work and come out to this Business Person Special, presented by Stratix Systems. Get early-season group pricing in our picnic areas, so there is no better time to join us for a game. Learn more here: https://www.milb.com/reading/tickets/groups
Additionally, the first 2,000 adults in attendance will receive a Reading Keystones hat, thanks to Reading Hospital. We will be honoring the Keystones on select Tuesday's and all Thursday's this season with special jerseys and giveaways all season long in conjunction with the 275th Anniversary of Reading.
Plus, the R-Phils will be hosting a Happy Hour and Post-Game Concert after the final out.
Don't wait to make sure you can be a part of the fun. Bring your family, friends, or coworkers out to take a break and relax for one of our best traditions ever – the Morning Game! Wake up with the Fightin Phils and enjoy a morning full of fun and baseball. Get you tickets at rphils.com or by calling 610-370-BALL.