Painter and Abel Among Ten Previous R-Phils to Receive Non-Roster Invites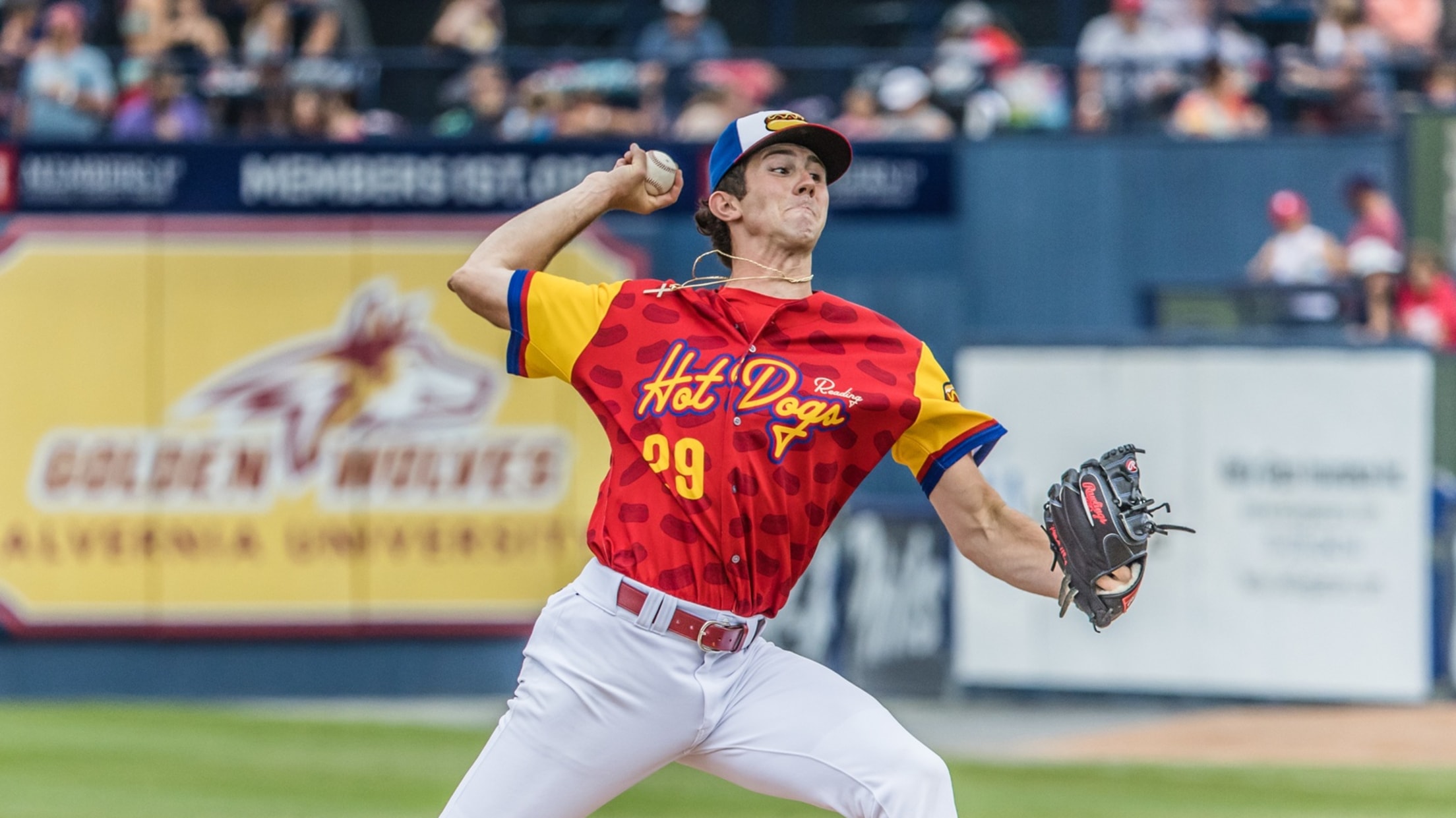 (Reading, PA) - Andrew Painter and Mick Abel highlight a list of ten previous R-Phils who received invites to the Philadelphia Phillies spring training. In total, eight players who suited up in Reading last season earned an invite. Painter, who is the Phillies top prospect, impressed across three levels last
(Reading, PA) - Andrew Painter and Mick Abel highlight a list of ten previous R-Phils who received invites to the Philadelphia Phillies spring training. In total, eight players who suited up in Reading last season earned an invite.
Painter, who is the Phillies top prospect, impressed across three levels last season. The 19-year-old posted a 1.56 ERA over 22 starts, that included stops in Jersey Shore, Clearwater and finally Reading to finish the 2022 season. With the R-Phils, Painter had a 2-1 record and 2.54 ERA. Abel joined Painter at the top of the Reading rotation to close out last season and had a 3.52 ERA over five games started.
Additionally, Andrew Baker and Griff McGarry earned invites to MLB Spring Training. Baker split 2022 between Jersey Shore and Reading and pitched out of the bullpen. He appeared in six games with Reading and posted a 0.84 ERA. McGarry spent 2022 with three teams and had impressive numbers with the R-Phils. Over seven starts, McGarry had a 2.20 ERA.
Included in the right-handed pitchers invited are Francisco Morales, McKinley Moore and Billy Sullivan. All three impressed with the R-Phils during the 2022 season. Morales appeared in 23 games for Reading out of the bullpen. Over that span, he was strong with a 2-0 record and 1.48 ERA. Moore spent the entirety of the 2022 season with the R-Phils. He appeared in 39 games, with 38 coming out of the bullpen, and had a 4.35 ERA as a key reliever. Sullivan also spent all of 2022 in Reading as a key cog in the bullpen. He had a 5-1 record and picked up a couple of saves as well.
Joining the pitchers is 2021 R-Phil Mark Appel. In 2021, Appel pitched in eight games, six of them starts, for the R-Phils. He transitioned to the bullpen full time in 2022 for Lehigh Valley and impressed with a 6-0 record and 3.15 ERA for the Iron Pigs. Appel also made his MLB debut with the Phillies in 2022, where he also impressed with a 1.74 ERA over six games as a reliever.
Catcher Vito Friscia also received an invite to MLB Spring Training. In 2022, Friscia appeared in 83 games. Over that span, he hit .245 with 10 home runs and 39 runs driven in. Finally, former R-Phil Scott Kingery also received an invite. Kingery spent time in 2016 with Reading, where he hit .250 over 37 games for the R-Phils. He also made a brief rehab appearance in Reading during the 2019 season. Kingery spent all of 2022 with Lehigh Valley.
Pitchers and catchers report on February 16th, with the first full squad workout in Clearwater scheduled for February 21st. The Phillies open their Spring Training schedule with a split-squad on Saturday, February 25th. They'll host the New York Yankees at 1:05 p.m., while also sending a squad to also take on the Detroit Tigers at 1:05 p.m.