Painter, Tatum Shine in R-Phils Victory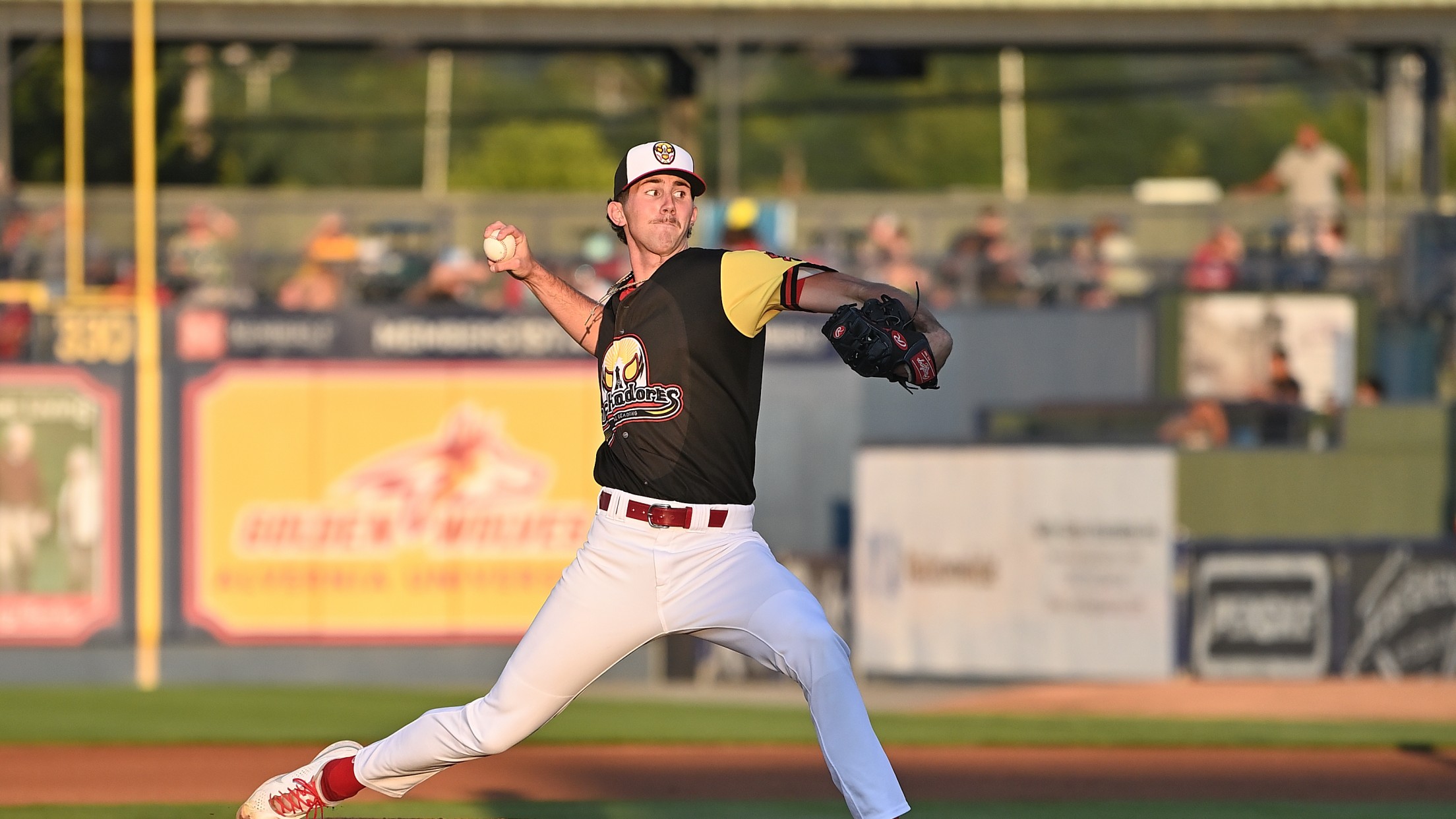 BOX SCORE | NH 0, REA 11 The Reading Fightin Phils shutout the New Hampshire Fisher Cats 11-0 on a perfect Friday night. The team tied their season-high 15 hits with everyone in the starting nine recording a base knock. The Fightins even turned a triple play, their first since
BOX SCORE | NH 0, REA 11
The Reading Fightin Phils shutout the New Hampshire Fisher Cats 11-0 on a perfect Friday night. The team tied their season-high 15 hits with everyone in the starting nine recording a base knock. The Fightins even turned a triple play, their first since 2016. Andrew Painter took the win with five shutout frames, lowering his ERA to 1.11 on the season. Here's tonight's Vision's Federal Credit Union post-game recap.
Reading got on the board early as Kevin Vicuna singled home Carlos De La Cruz.
In the bottom of the third, De La Cruz lined a ball over the fence in right for his seventh Double-A homer. Jhailyn Ortiz singled to reach and came in on McCarthy Tatum's RBI double. Herbert Iser followed with a two-bagger of his own to score Tatum for a 3-0 lead.
Ortiz led off the second with a walk. Vicuna singled to put him in scoring position. Tatum smoked a ball to right for a three-run homer. Iser went back-to-back with a moonshot of his own. The inning continued when Jonathan Guzman came home on a Johan Rojas's double to lead 9-0 over New Hampshire.
Phil Clarke doubled to start off the seventh inning. Will Robertson walked to put two on and no one out. Hugo Cardona grounded into a triple play. Third baseman McCarthy Tatum took a groundball to the bag at third, threw to Madison Stokes at second and on to Aldrem Corredor at first. The last triple play in Fightins history was in 2016.
In the bottom of the eighth, Tatum doubled again to send home Vicuna who singled to reach. Stokes hit a line drive RBI single for an 11-0 victory.
The Fisher Cats got just six hits and three walks in the contest.
Andrew Painter (W, 2-0) took the win throwing five shutout innings. He let up just three hits and one walk. He struck out nine on just 72 offerings.
Tyler McKay threw two clean frames. He allowed two hits and two walks, but a triple play kept him scoreless.
Matt Seelinger took the final two innings. The righty let up just one hit and struck out two to close the game.