Ranger Suarez among previous R-Phils in World Baseball Classic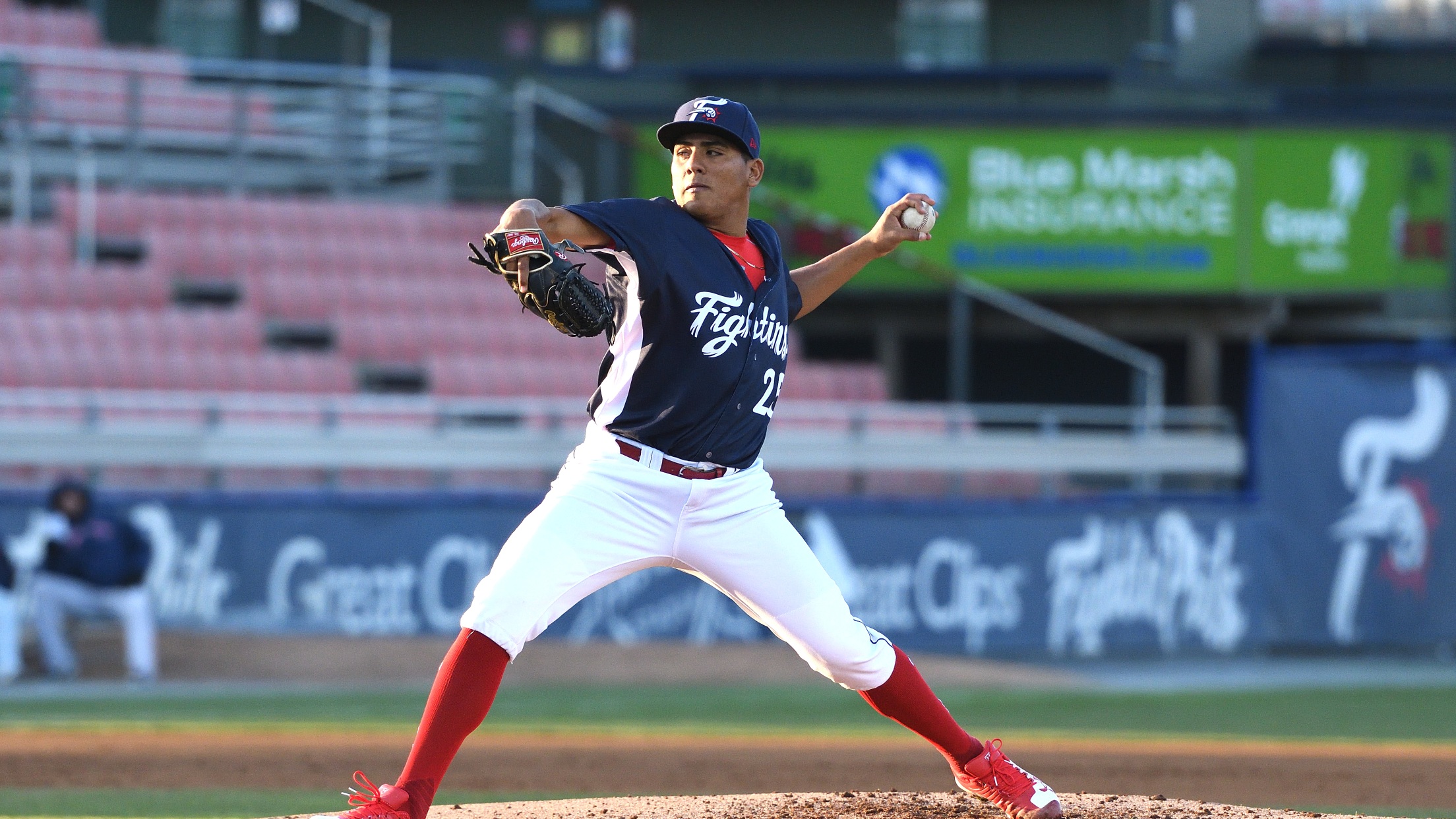 (Reading, PA) – Former R-Phils, and now Phillies pitcher, Ranger Suarez is amongst a group of previous R-Phils players representing their respective countries in the 2023 World Baseball Classic. Suarez, who pitched for Reading during the 2018 season, will be a part of the starting rotation for team Venezuela. He
(Reading, PA) – Former R-Phils, and now Phillies pitcher, Ranger Suarez is amongst a group of previous R-Phils players representing their respective countries in the 2023 World Baseball Classic.
Suarez, who pitched for Reading during the 2018 season, will be a part of the starting rotation for team Venezuela. He will be accompanied by other notable Fightins players Noah Skirrow (Canada), Brian Marconi (Italy) and Vito Friscia (Italy) in this year's games.
During his time in Reading, Suarez appeared in 12 games for the team and the now 27-year-old had a record of 4-3 and posted a 2.76 ERA. Suarez pitched in many key spots during the 2022 postseason, both as a starter and out of the bullpen. He looks poised to have a big role for the Phillies in 2023.
Suarez and his Venezuela team open Pool D play against the loaded Dominican Republic team on Saturday, March 11, in Miami.
Skirrow, who played in Reading during the 2021 and 2022 season, will be a part of the bullpen for team Canada. The right hander pitched a total of 28 games in his time as a Fightin. Over the last two seasons, Skirrow went 6-11, with a 5.18 ERA.
Marconi and Friscia will both be representing Italy in the World Baseball Classic after playing key roles for the R-Phils the last couple of seasons.
Marconi played a key role for the Fightins in 2021 and '22, especially as a late-inning reliever. Over two seasons, Marconi appeared in 77 games and the left hander recorded 37 saves and an ERA of 3.40.
Friscia is a part of the quartet of catchers for Team Italy. Playing 83 games for Reading last season, Friscia had a batting average of .245 with 69 hits and 37 runs scored. The 26-year-old was also able to racked up 10 home runs in 282 plate appearances.
Additionally, many other former R-Phils are making appearances internationally. Both Scott Mathieson and Phillipe Aumont are playing for Team Canada. Mathieson played for the R-Phils for parts of three season after being selected by the Phillies in the 2002 Draft. Aumont came over to the Phillies prior to the 2010 season in the Cliff Lee trade and spent parts of two seasons in Baseballtown. Also with team Canada is their Manager Ernie Whitt, who is one of the Phillies roving Minor League instructors.
With Great Britain is Vance Worley and Tyler Viza. Worley was a third-round pick by the Phillies in 2008 and made 46 starts for Reading over the course of two seasons. Viza spent parts of the 2016 and '17 seasons with the R-Phils.
Finally, Tim Kennelly is representing Team Australia. Kennelly spent time with Reading during the 2009, '11 and '12 seasons. Over that time, he became a fan favorite in Baseballtown.
The World Baseball Classic will kick off on Wednesday, March 8th. The American side of the Tournament will have Pool C and D games hosted at Chase Field in Phoenix, Arizona and LoanDepot Park in Miami. Taichung and Tokyo will play host in this year's tournament.
The United States of America will try to defend its 2017 title. The games were delayed in 2021 due to the world-wide pandemic. We are super excited to follow along as many former R-Phils suit up for their respective countries!