Trash Pandas Drop Opener To Smokies 10-1
Brett Kerry suffers first professional loss on mound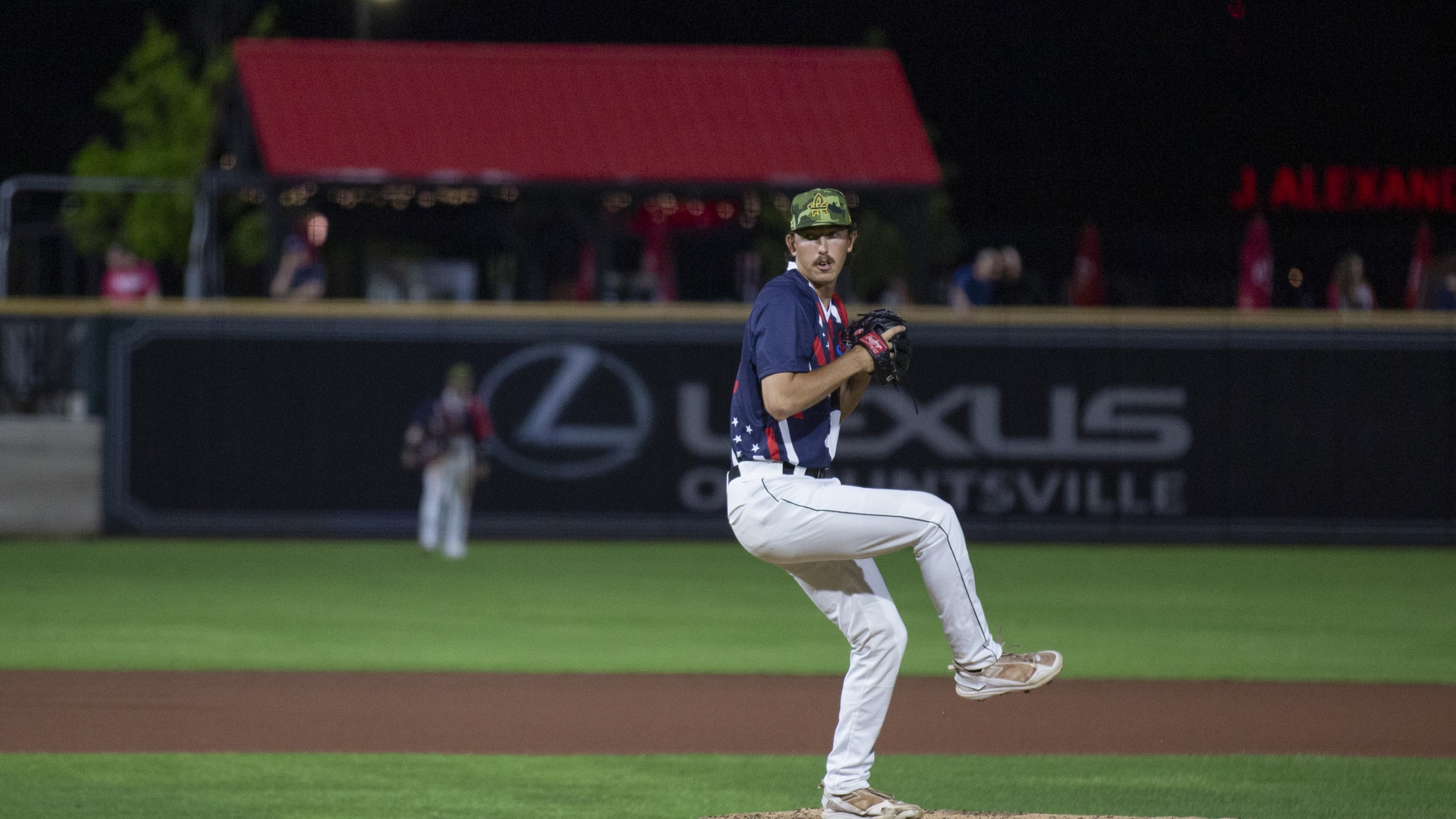 MADISON, Alabama – A large early deficit proved too much for the Rocket City Trash Pandas to overcome in a 10-1 loss to the Tennessee Smokies on Thursday in the opener of their six-game series on Armed Forces Night at Toyota Field. The Trash Pandas threatened to score in the
Dann Bilardello Thrilled To Be Back In The Game 
Rocket City coach returns to baseball after two-year absence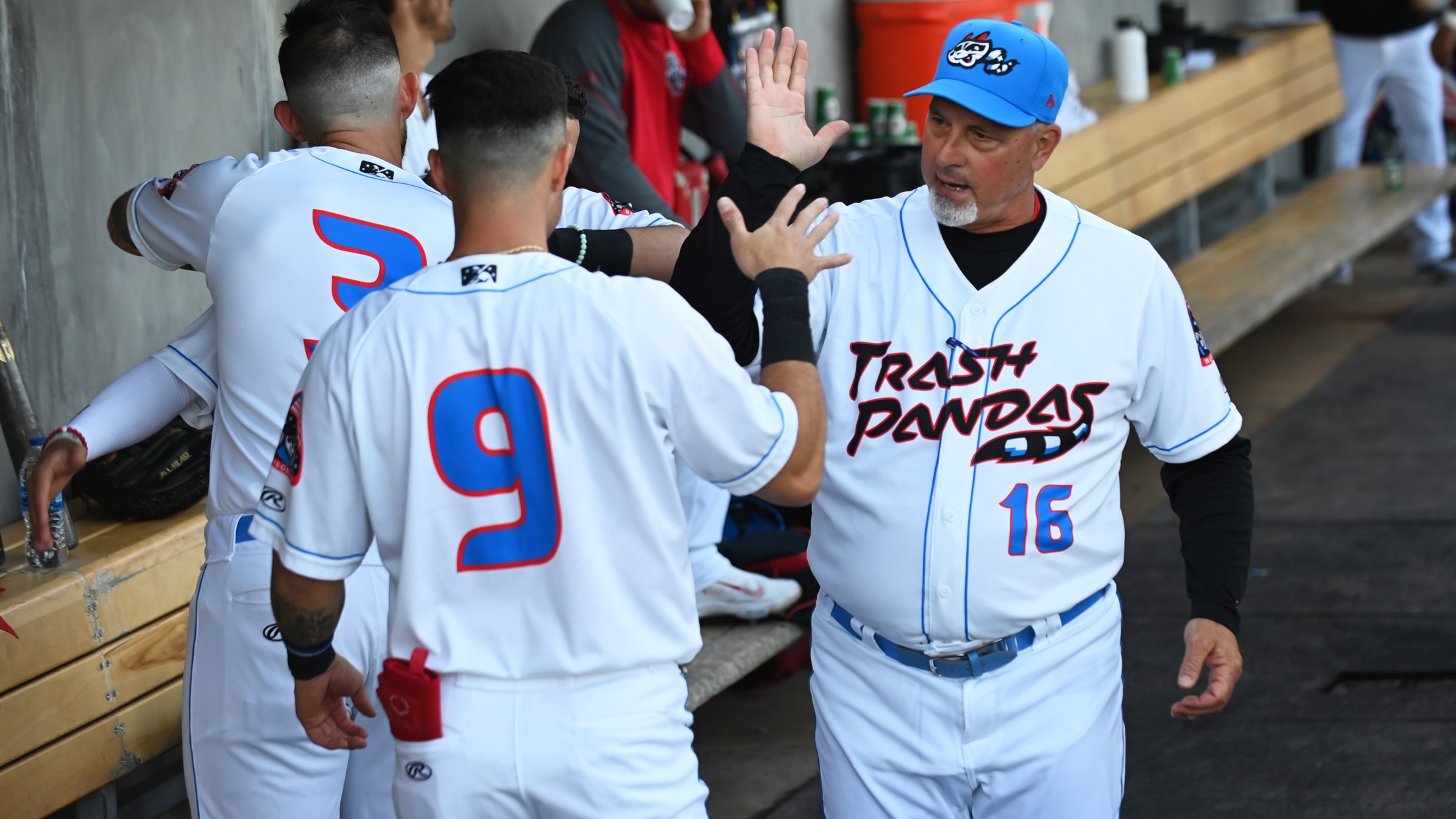 Dann Bilardello thought his baseball career was over. After playing professionally for 17 years and coaching for nearly two more decades, he had to face the music. With Minor League Baseball preparing to return in 2021 after a cancelled 2020 season, Bilardello was informed by the St. Louis Cardinals that
Trash Pandas, Smokies Postponed Wednesday 
Doubleheader set for Sunday, May 29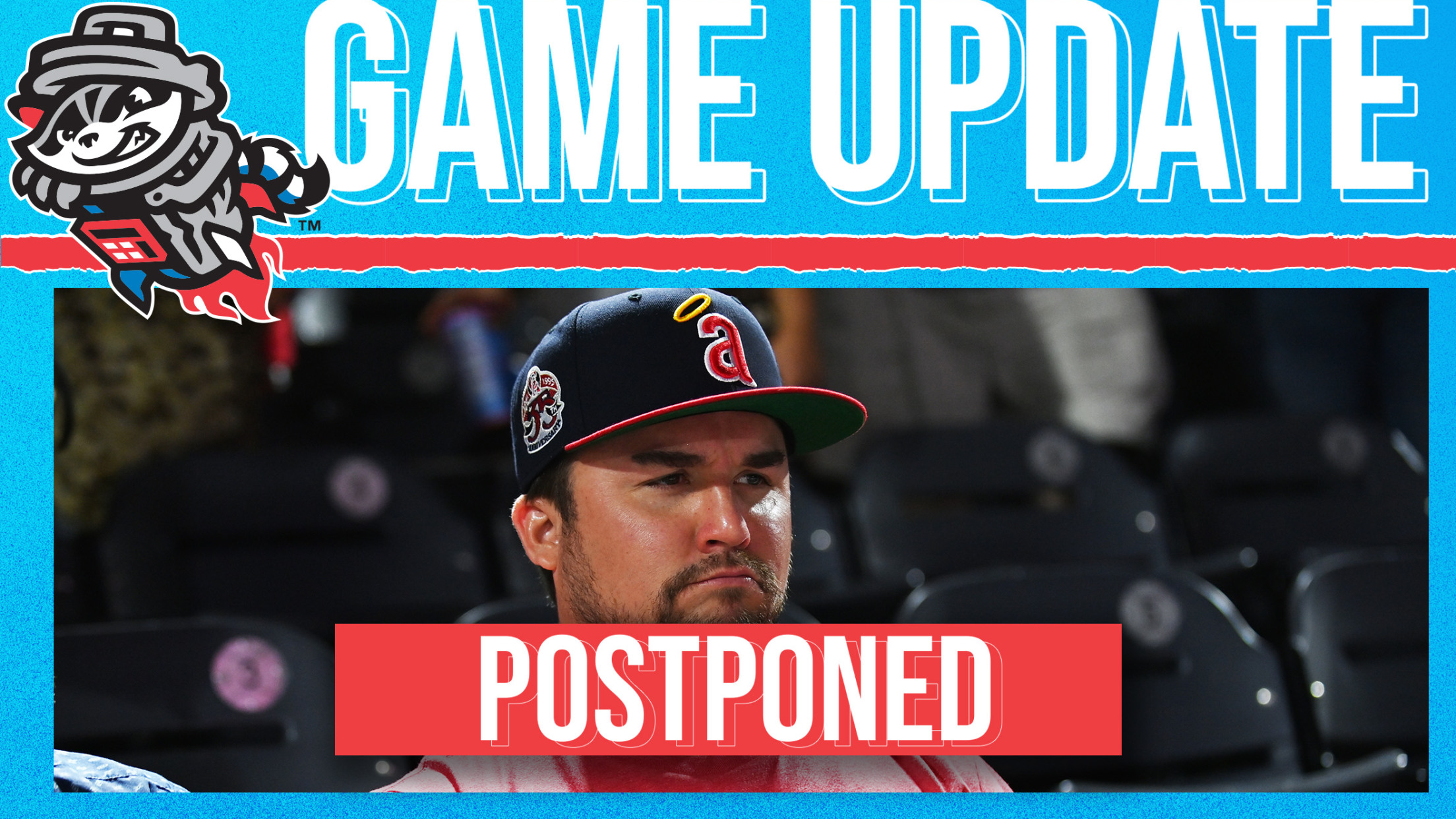 Wednesday night's game between the Rocket City Trash Pandas and Tennessee Smokies has been postponed due to inclement weather and storms in the area. The game will be made up as part of a single-admission doubleheader at Toyota Field on Sunday, May 29. Both games will be seven-inning contests. First
Trash Pandas, Smokies Rained Out Tuesday
Doubleheader set for Friday, May 27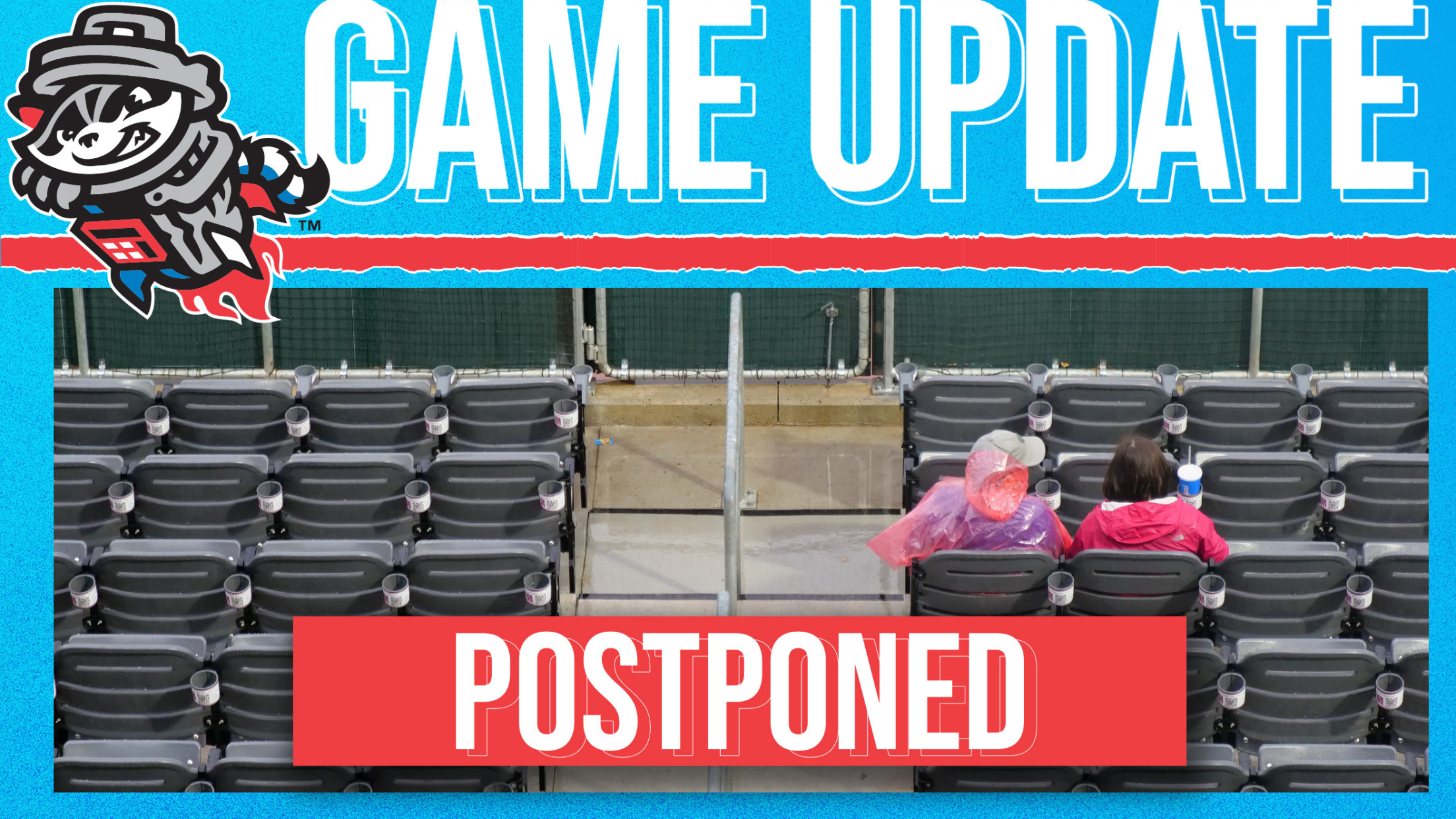 MADISON, Alabama – Tuesday night's game between the Rocket City Trash Pandas and Tennessee Smokies has been postponed due to inclement weather. The game will be made up as part of a single-admission doubleheader at Toyota Field on Friday, May 27. Both games will be seven-inning contests. First pitch of
Trash Pandas Homestand Highlights: May 24-29
Izzy Wilson Bobblehead, Armed Forces Night, Camo Cap Giveaway Highlight Six-Game Set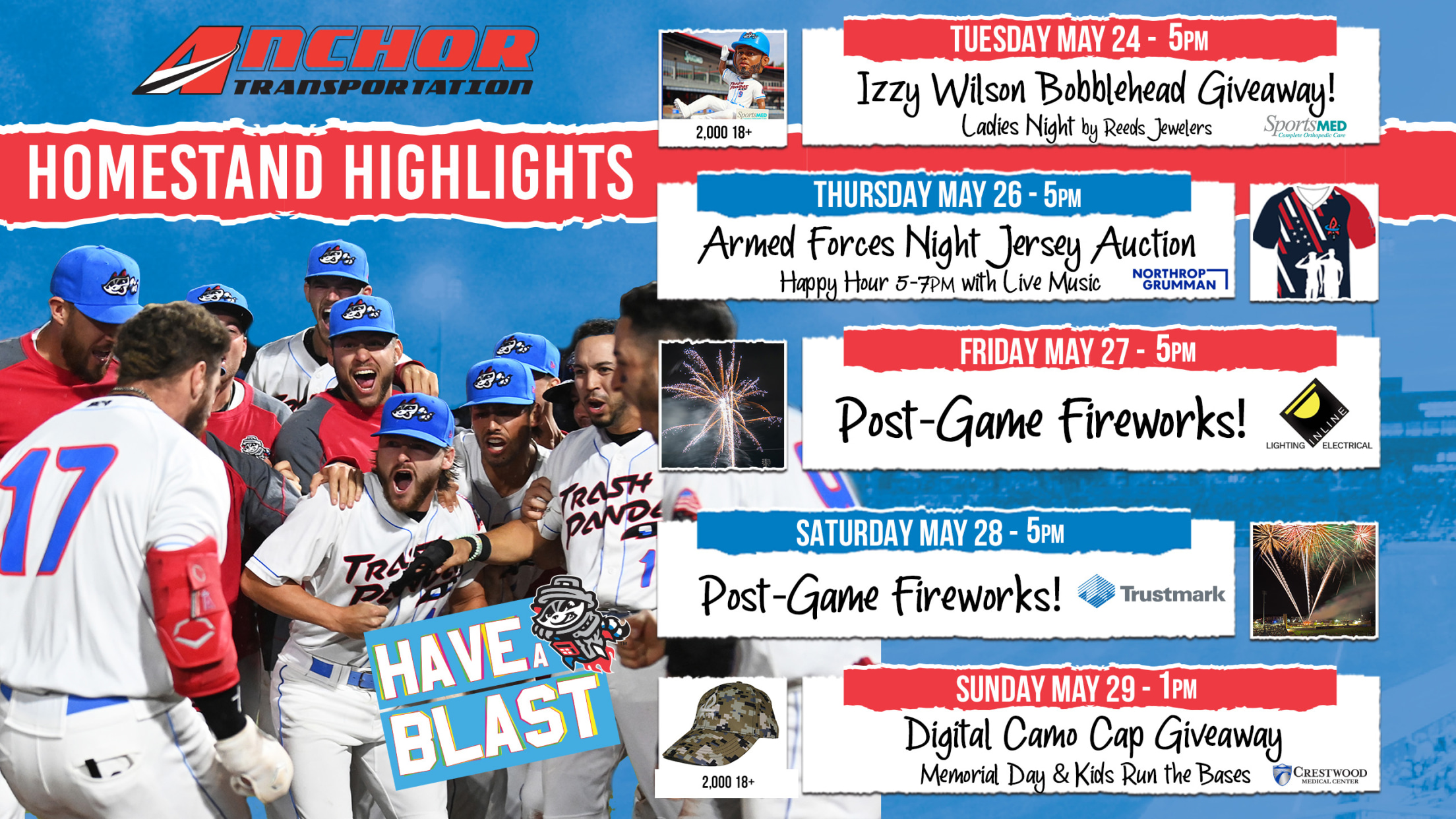 Following a long two-week road trip, the Rocket City Trash Pandas are back at Toyota Field from May 24-29 for a six-game series against the Tennessee Smokies, Double-A affiliate of the Chicago Cubs. This homestand will be the first to feature new gate opening times, with gates opening 30 minutes
Coleman Crow Named Southern League Pitcher of the Week
Rocket City starter dominated on Sunday for victory at Birmingham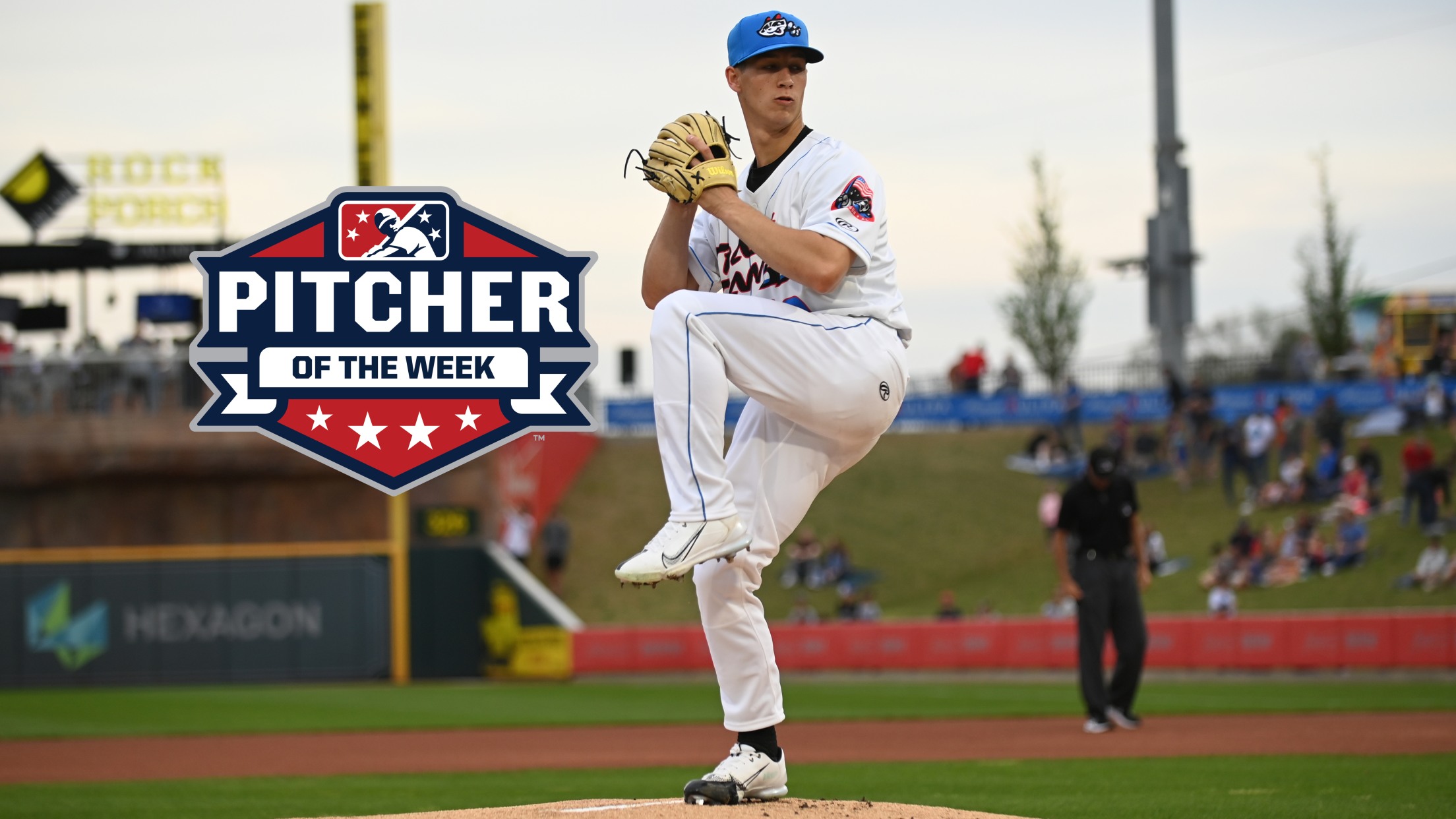 The Rocket City Trash Pandas are proud to announce that starting pitcher Coleman Crow has been named Southern League Pitcher of the Week for the period ending on Sunday, May 22. The award gives the Trash Pandas their third Southern League Pitcher of the Week winner in the 2022 season
Brett Kerry Leads Powerful Trash Pandas Rotation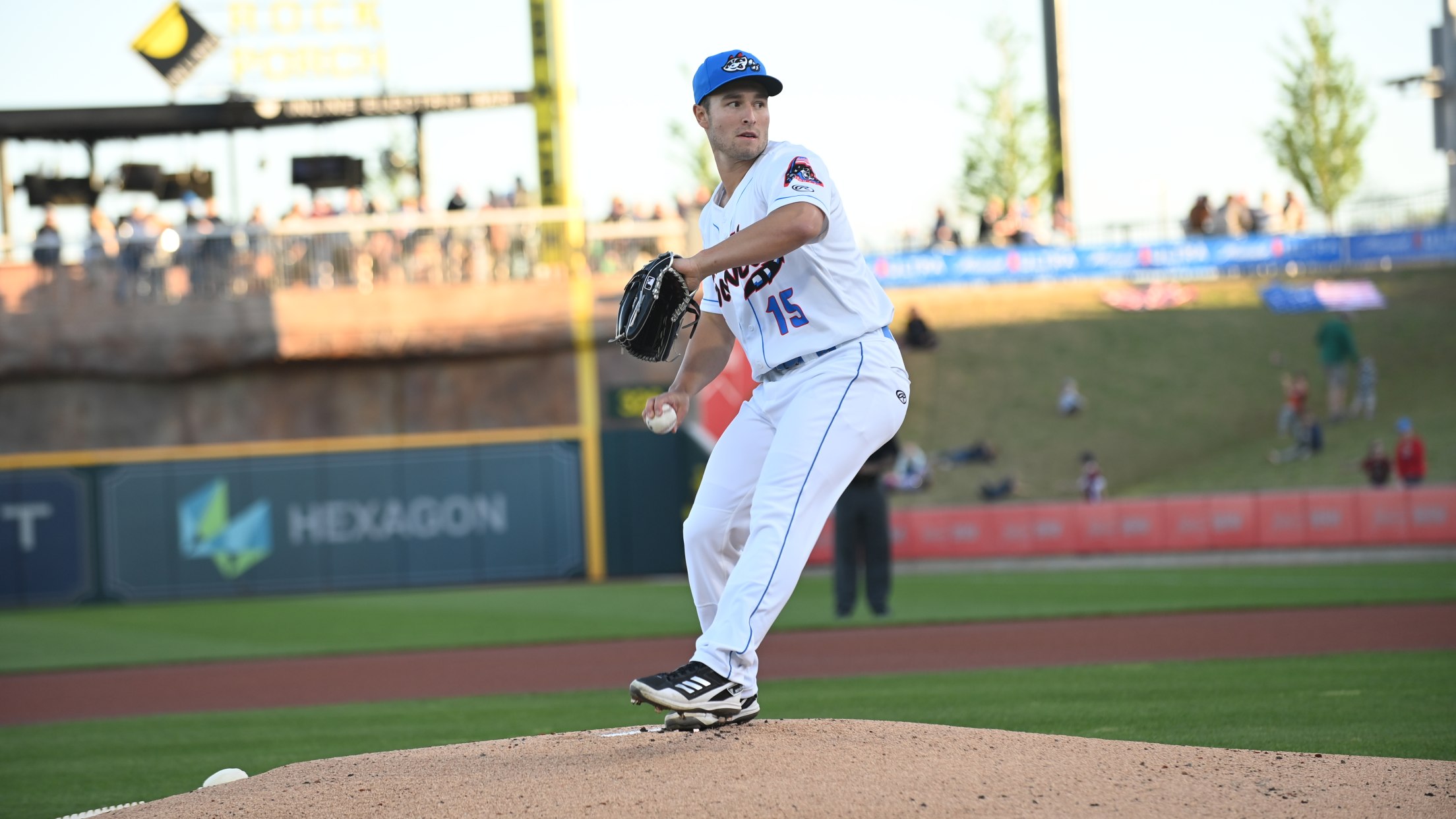 "I think you'll need someone to carry your bags for you." In the Inland Empire 66ers clubhouse last September, Manager Jack Howell had just given the news that infielder Carson Matthews had been promoted to Double-A to join the Rocket City Trash Pandas. Standing in front of the entire team,
Pandamonium! Book Excerpt: Memorable Sundays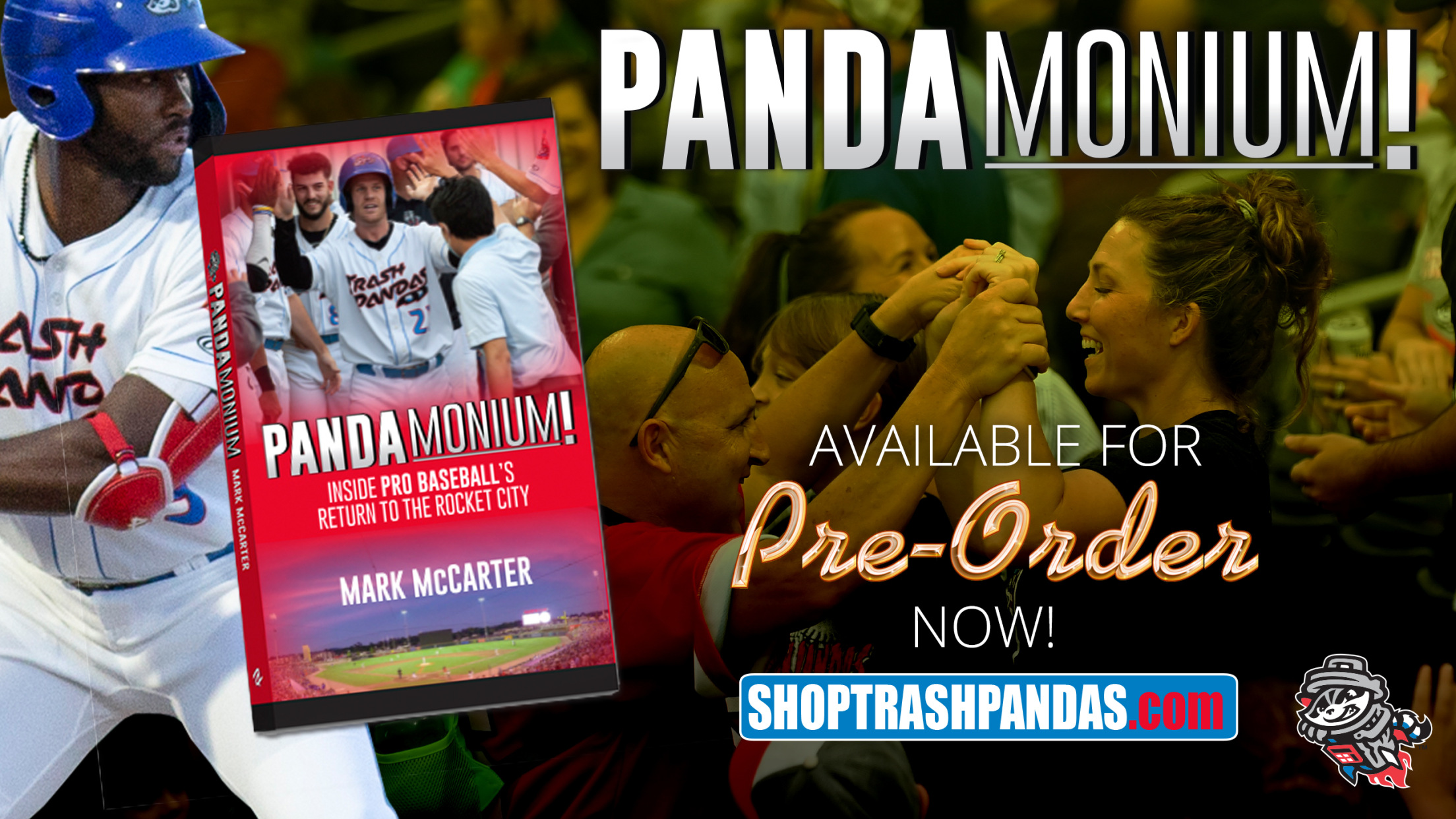 Below is an exclusive first look inside the upcoming book Pandamonium! Inside Pro Baseball's Return to the Rocket City Written by longtime Alabama sportswriter Mark McCarter and published by August Publications, Pandamonium! tells the story of professional baseball's return to the Rocket City through interviews with Trash Pandas players and
Southern Staples On Display At Toyota Field in 2022 
New Food And Beverage Items Unveiled For 2022 Season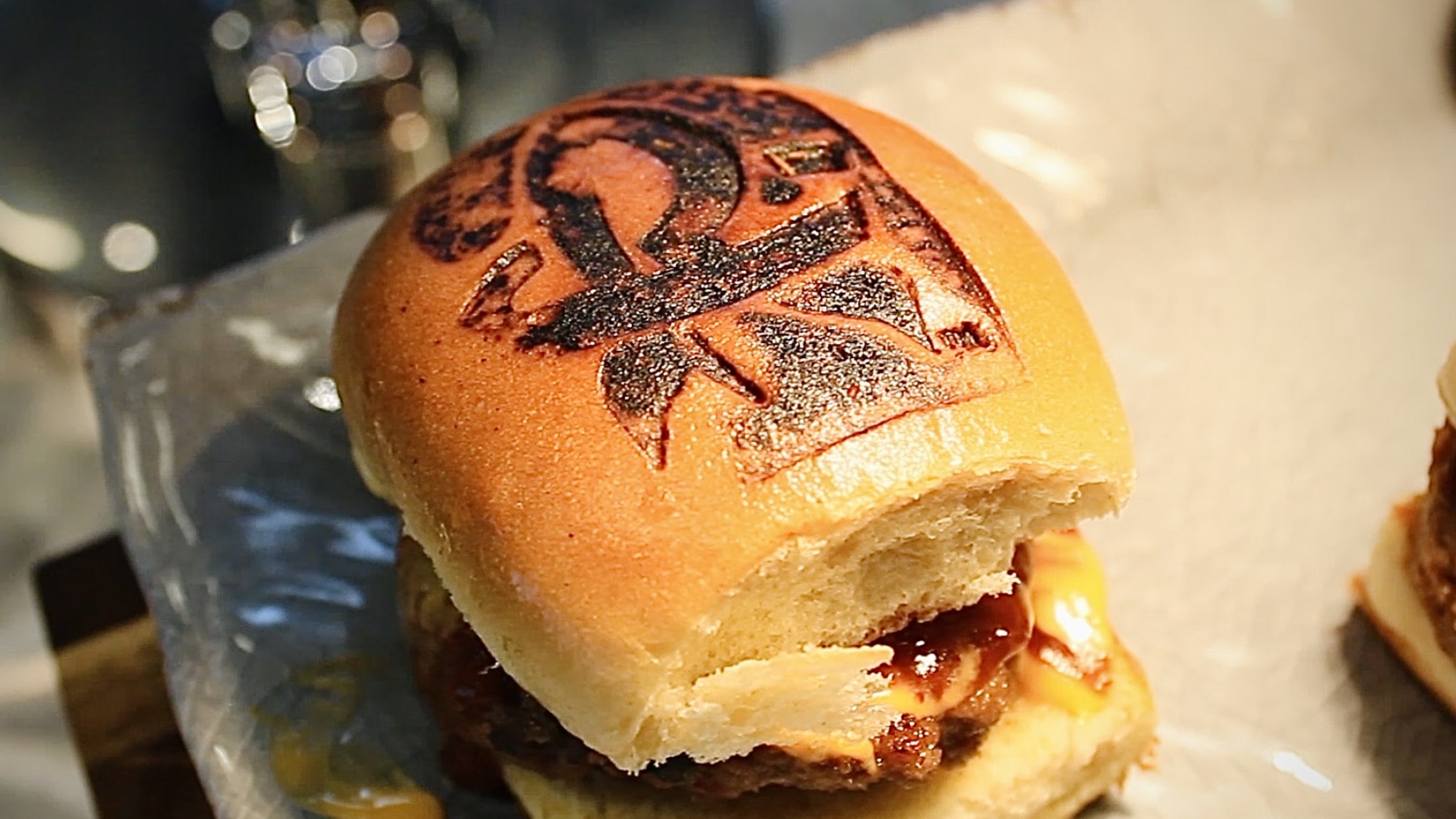 With the 2022 season about two weeks away, the Trash Pandas today unveiled another aspect of the fan experience with new food and drink options that will be available throughout Toyota Field. The menu brings a new flare to southern specialties such as fried chicken, macaroni and cheese sloppy joes,
Toyota Field to Host University of North Alabama Football Game in 2022
First college football game in facility history set for Oct. 15 with in-state rivalry clash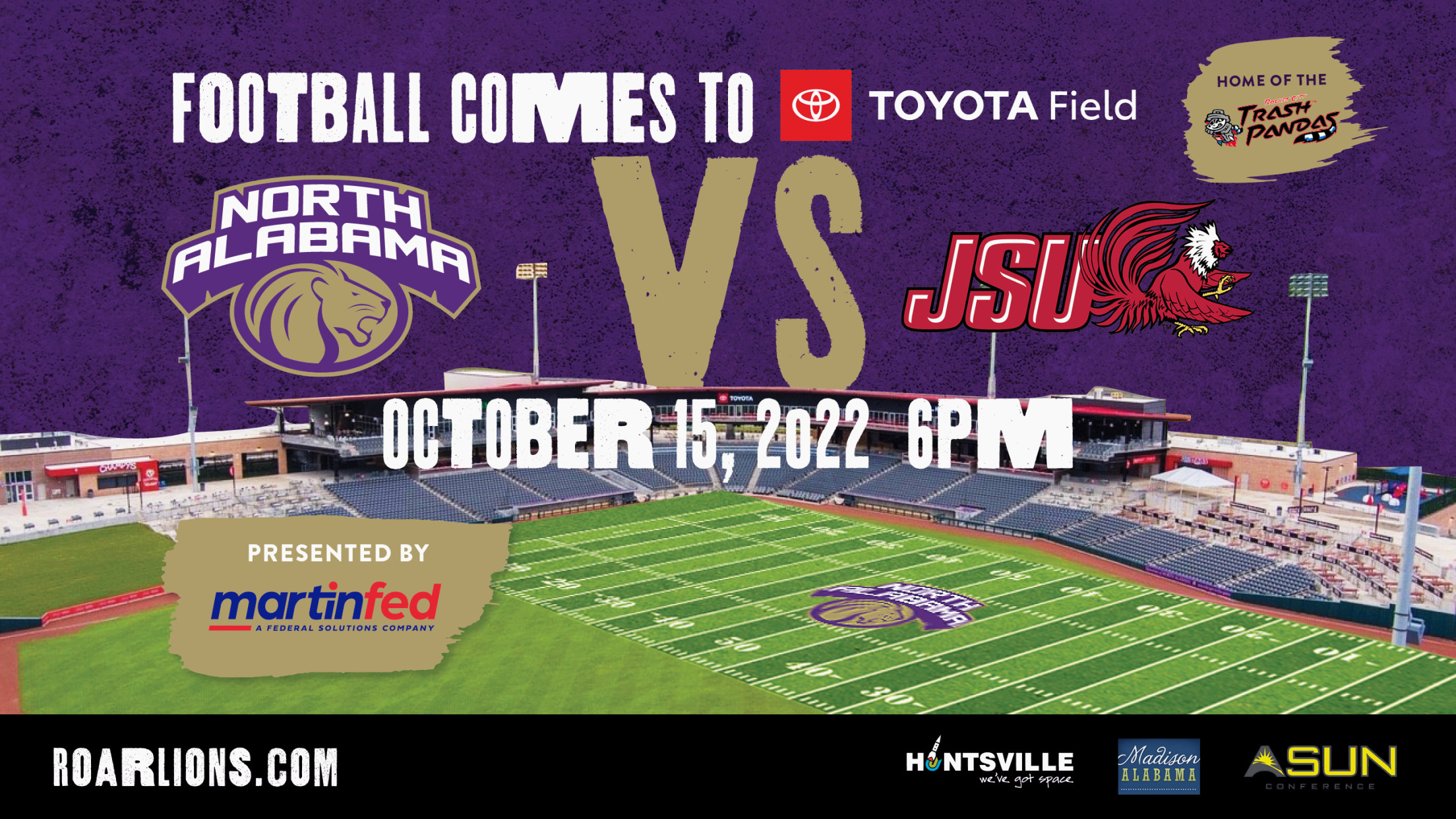 MADISON, AL – One of the best baseball parks in the country will welcome a new home team for one weekend this fall as the University of North Alabama will play host to in-state and ASUN Conference rival Jacksonville State at Toyota Field on October 15 at 6 p.m. Toyota
Chase Silseth Promoted To Los Angeles Angels
Will make his MLB debut on Friday night in Oakland.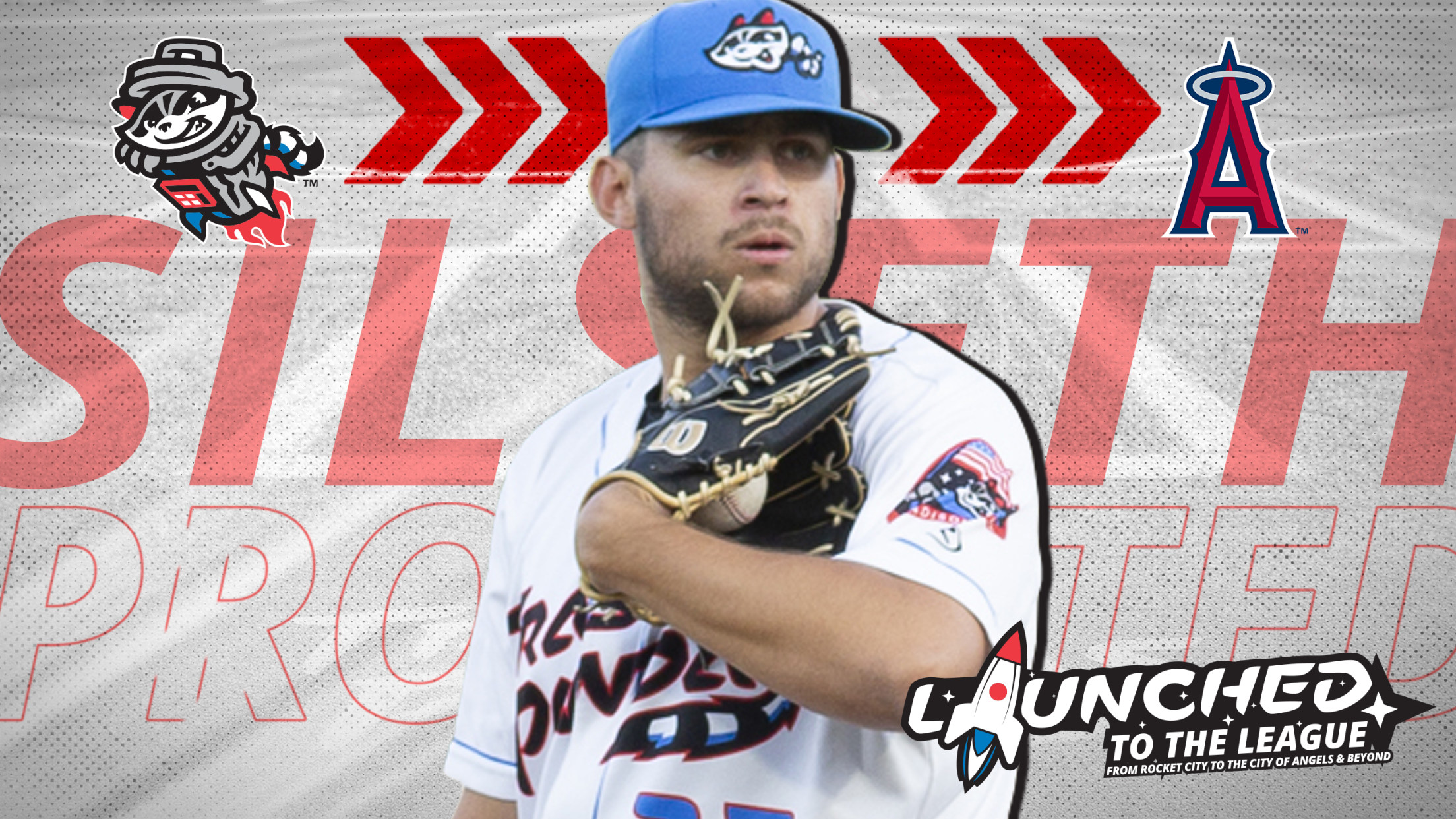 The Rocket City Trash Pandas are proud to announce that right-handed pitcher Chase Silseth has been promoted to the Los Angeles Angels and is expected to make his MLB debut on Friday night against the Oakland A's at RingCentral Coliseum. Silseth, 21, makes the jump from Double-A to MLB and
Crows Carries Trash Pandas Past Barons, 4-0
Rocket City righty strikes out six over 7.2 scoreless innings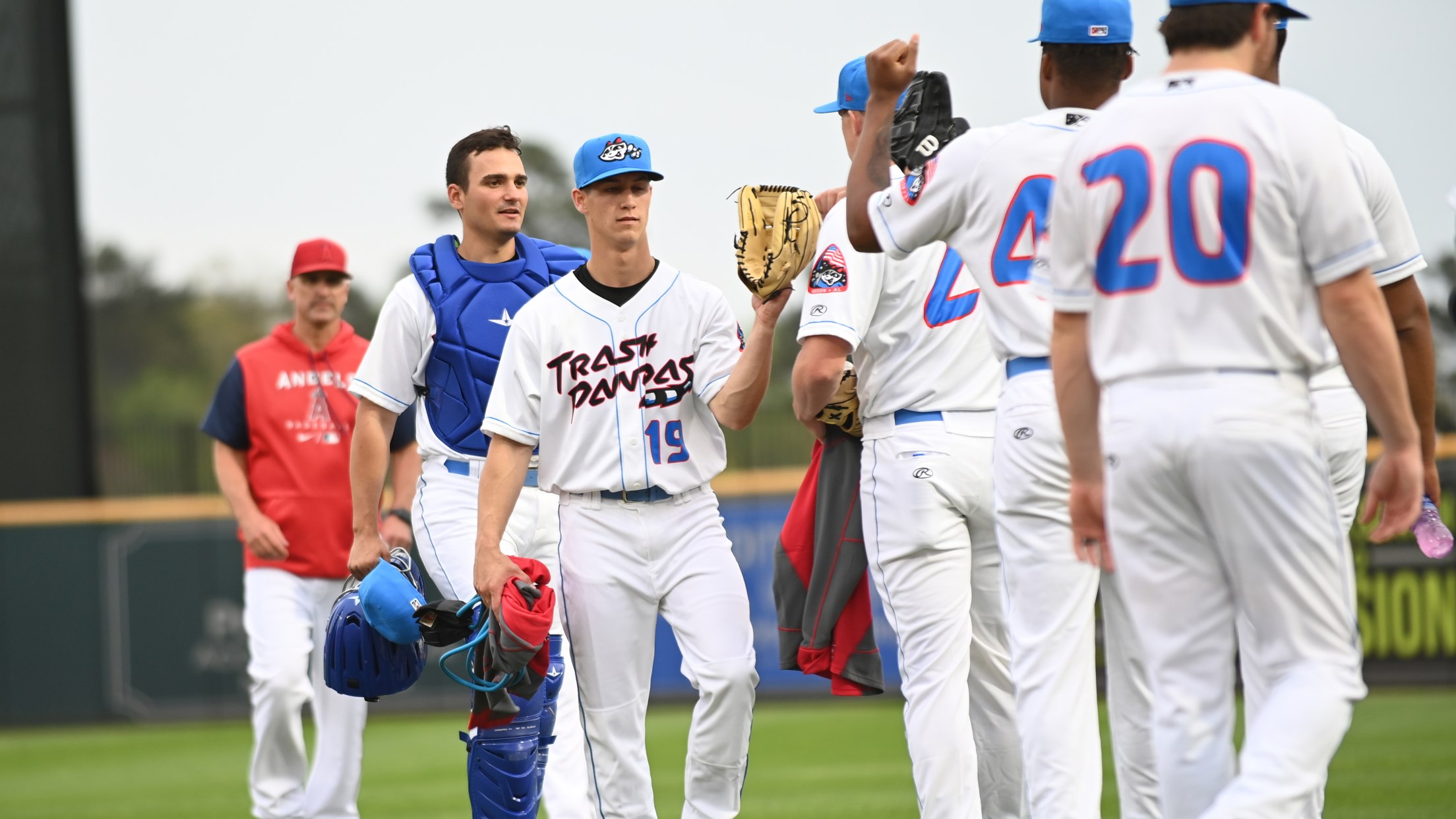 BIRMINGHAM, Alabama – Starter Coleman Crow was dominant in the longest start of his professional career and Orlando Martinez drove in three runs to power the Rocket City Trash Pandas to a 4-0 victory over the Birmingham Barons in the finale of their six-game series at Regions Field on Sunday
Trash Pandas Rally In Ninth For 5-3 Win
Palmeiro drives in winning runs to clinch series victory over Barons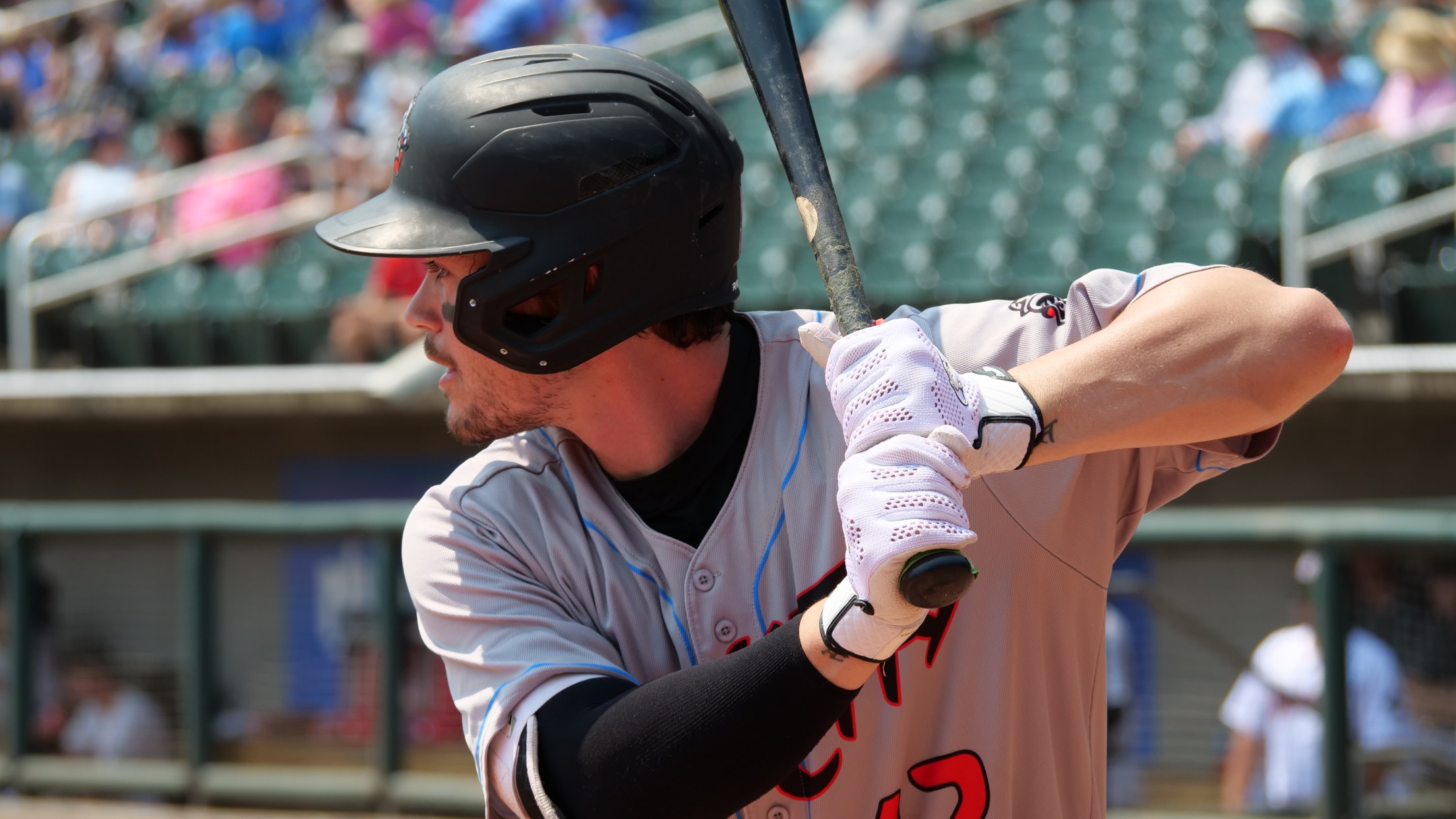 BIRMINGHAM, Alabama – Down to their final out, the Rocket City Trash Pandas came back with three runs in the top of the ninth inning to defeat the Birmingham Barons 5-3, clinching a series victory on Saturday night at Regions Field. For the Trash Pandas, the win is the first
Big Sixth Powers Trash Pandas Past Barons, 8-2
Bachman throws four scoreless innings in third Double-A start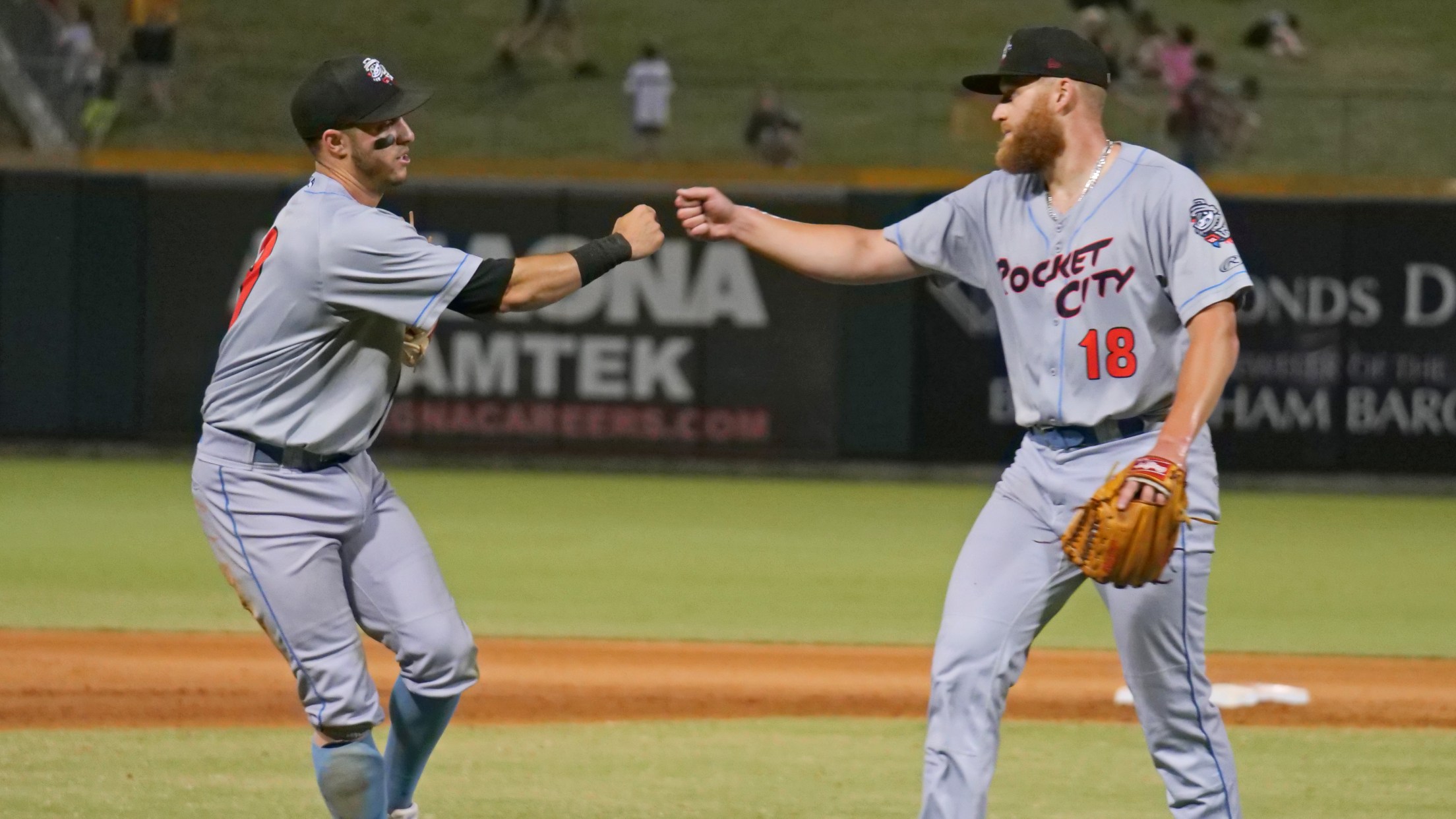 BIRMINGHAM, Alabama – The Rocket City Trash Pandas got back to their winning ways on Friday night at Regions Field behind a brilliant night on the mound from a trio of pitchers and a six-run sixth inning for an 8-2 win over the Birmingham Barons. The win, coupled with Tennessee's
Aaron Whitefield Running From Australia To Rocket City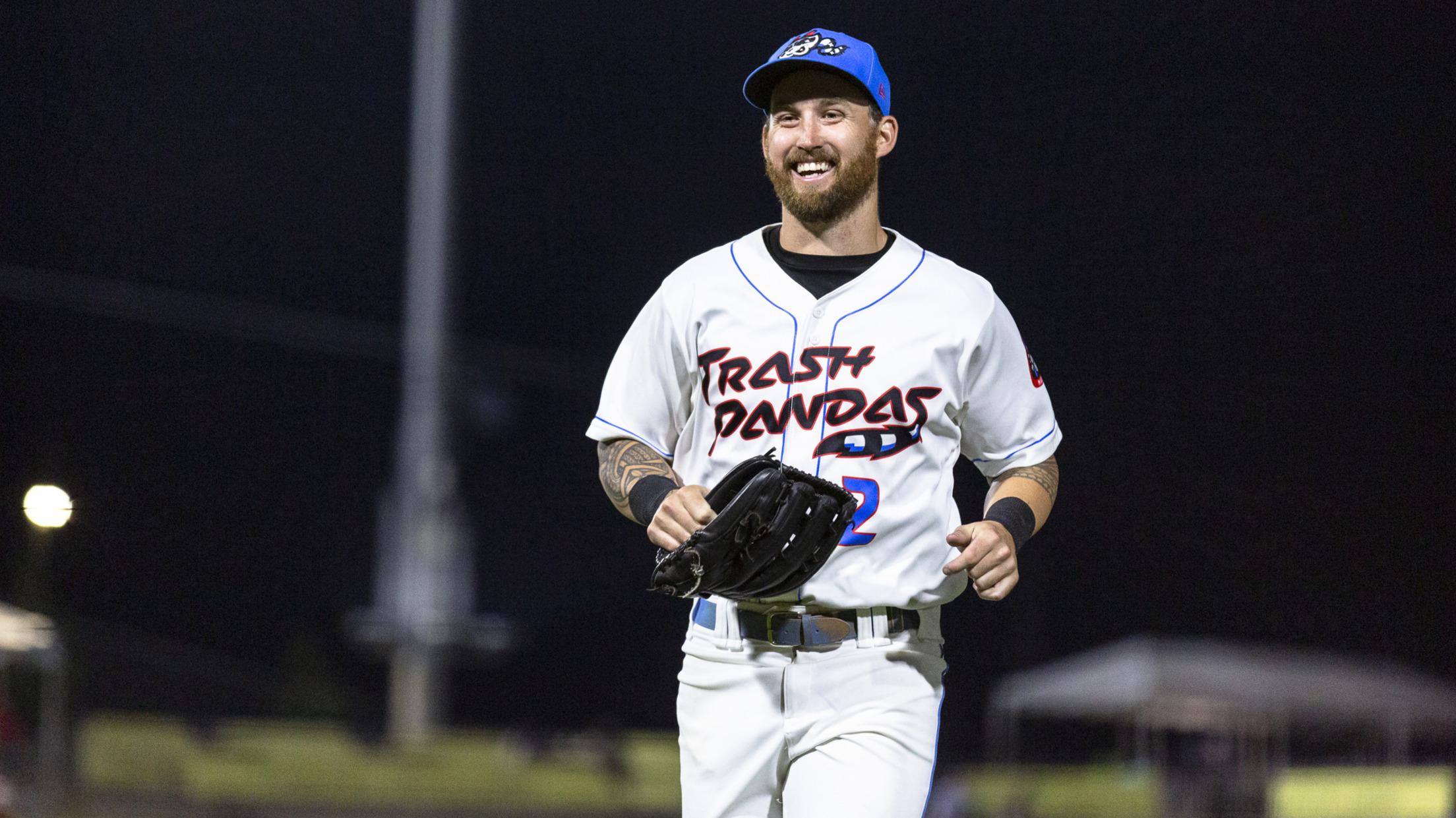 When Aaron Whitefield stepped to the plate as the leadoff hitter on Opening Night in Birmingham on April 8, he knew he had to be aggressive. So, on the first pitch of the second season in Trash Pandas history, the 25-year-old lined a single to left, setting the tone for
Trash Pandas Struck Down In Birmingham 16-4
Aguilar homers for third straight game in loss to Barons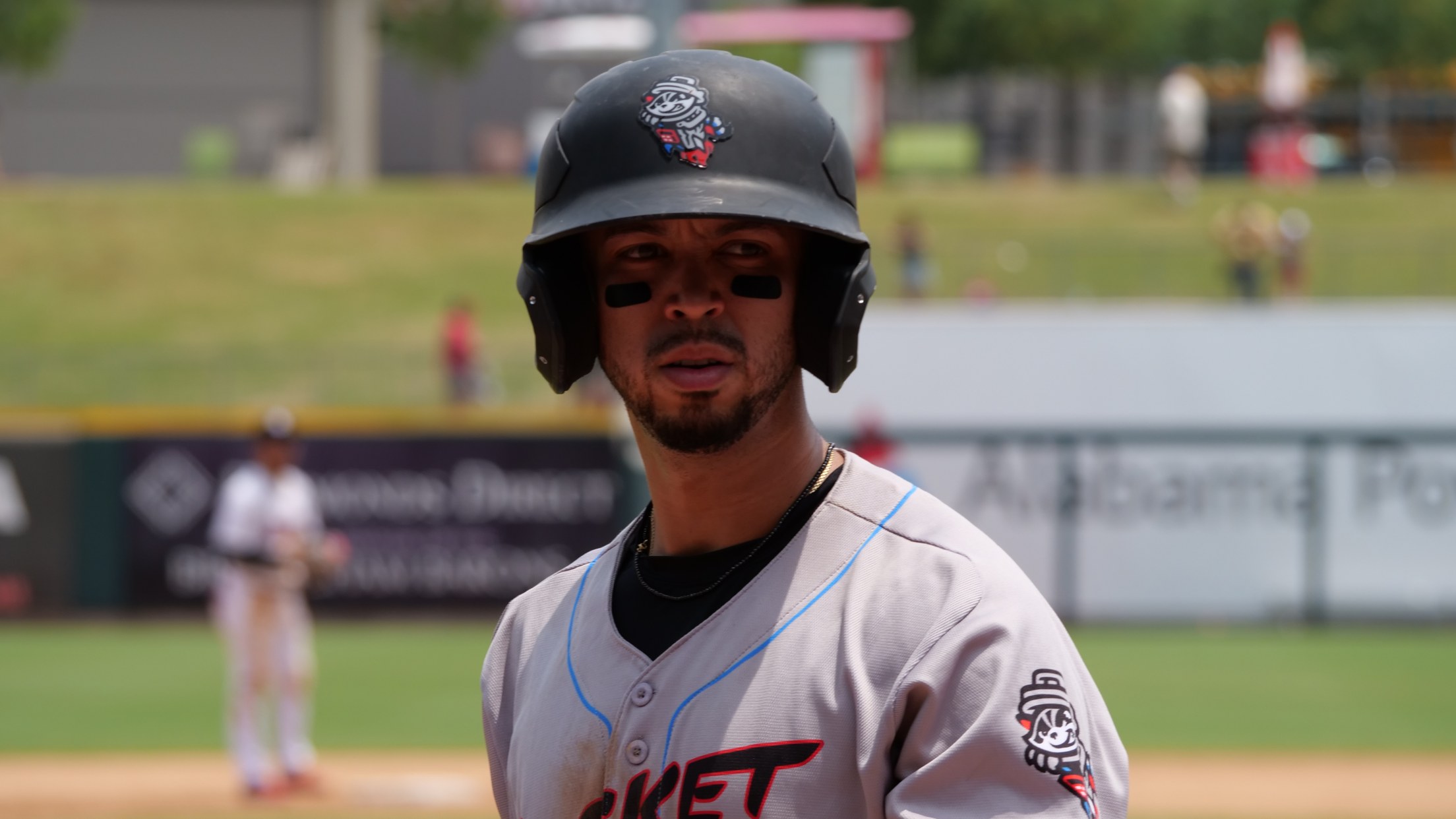 BIRMINGHAM, Alabama – The Rocket City Trash Pandas fell behind in the middle innings before the game unraveled late in a 16-4 loss to the Birmingham Barons in front of a crowd of 5,894 at Regions Field on Thursday night in the third game of their six-game series. For the
Trash Pandas Blast Off for 12-2 Victory Over Barons
Rocket City ties franchise record with 23 hits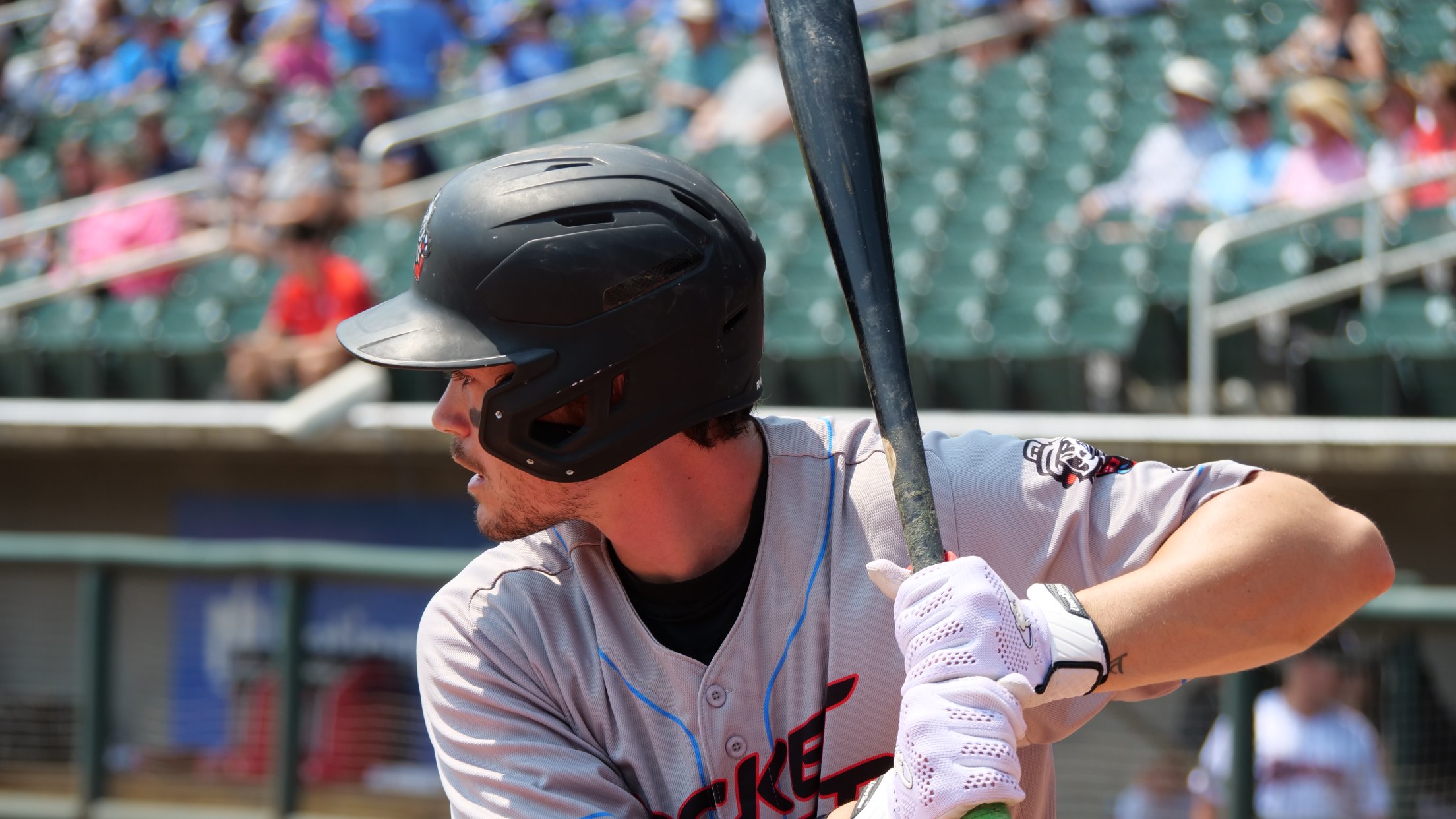 BIRMINGHAM, Alabama – The Rocket City Trash Pandas got contributions from everyone in the starting lineup and even off the bench, tying a franchise record with 23 hits in a 12-2 win over the Birmingham Barons in front of a crowd of 6,228 at Regions Field on Wednesday afternoon. Ten
Trash Pandas Fight Back For 6-5 Win In Birmingham
Humphreys' bases-loaded hit in eighth is the winner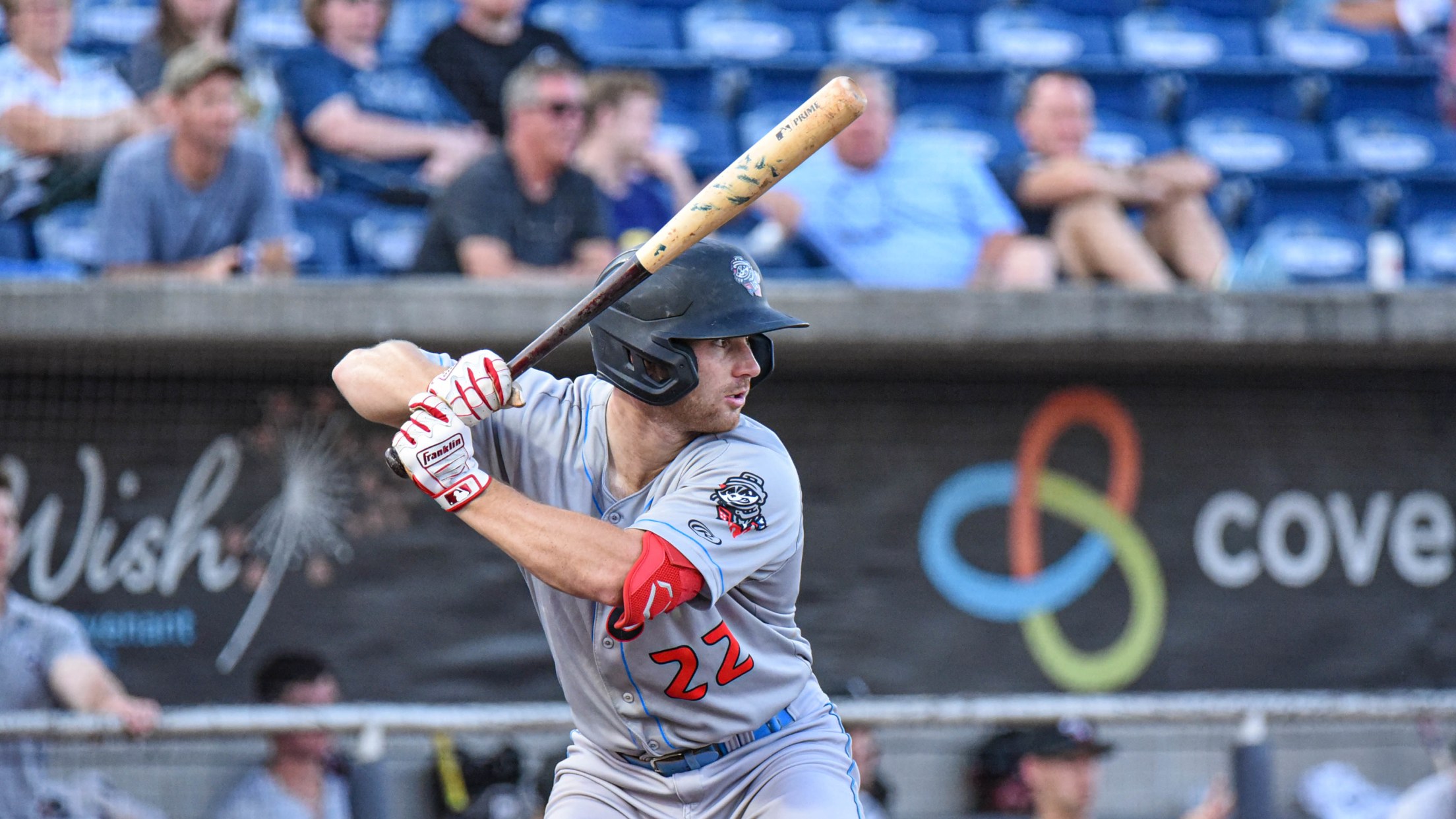 BIRMINGHAM, Alabama – Down to their final four outs, the Rocket City Trash Pandas got the clutch hit they needed from catcher Zach Humphreys to turn a deficit into a lead for a 6-5 win over the Birmingham Barons in the opener of a six-game series from Regions Field on
Aaron Whitefield Promoted To Angels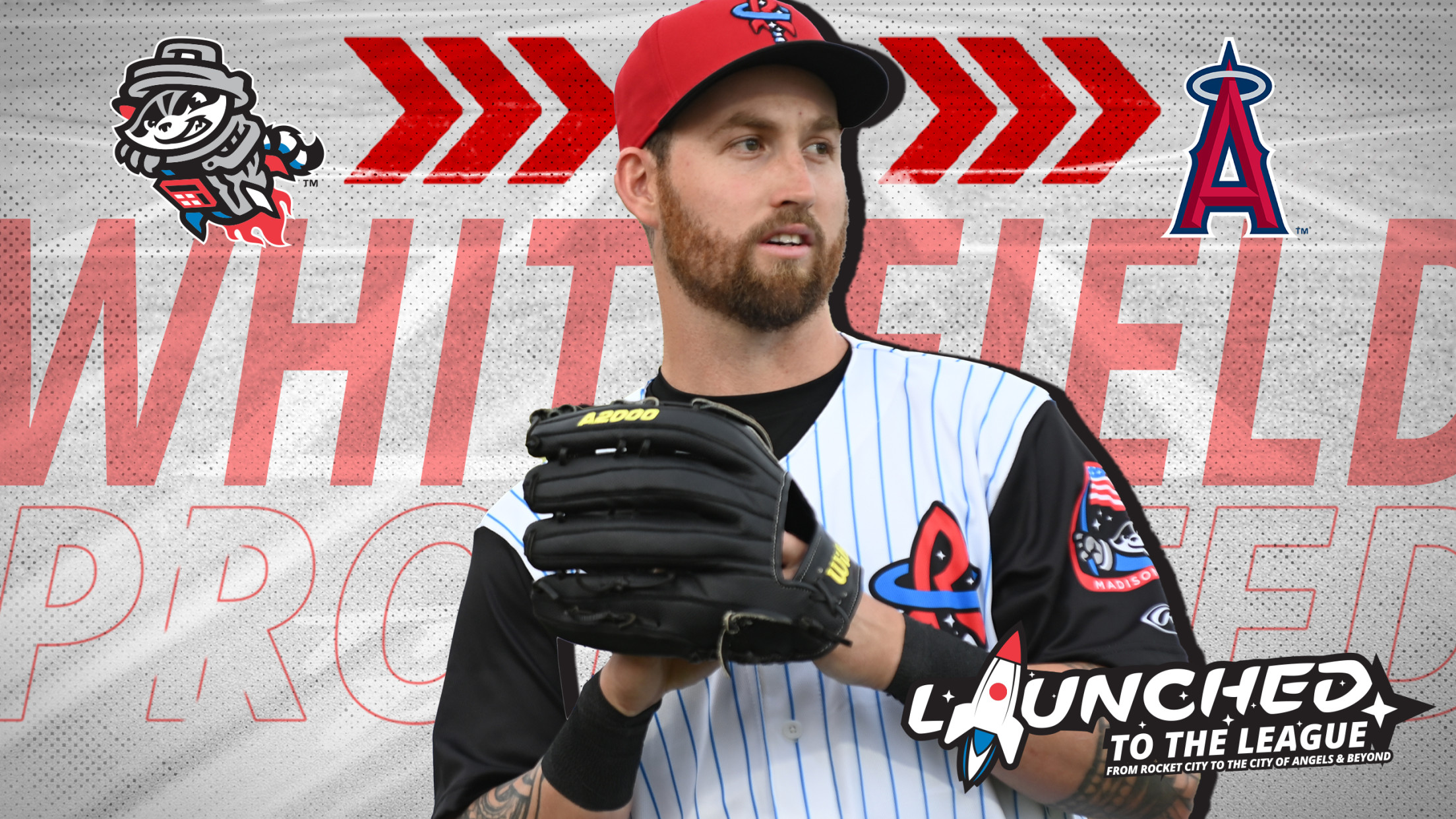 The Rocket City Trash Pandas are proud to announce that outfielder Aaron Whitefield has been promoted to the Los Angeles Angels. He will become the 11th former Trash Pandas player and first position player to play for Los Angeles Angels when he makes his debut. With the Trash Pandas, Whitefield
What's New At Toyota Field In 2022
Extended Netting, New Bar, Speed Pitch Now Part Of Fan Experience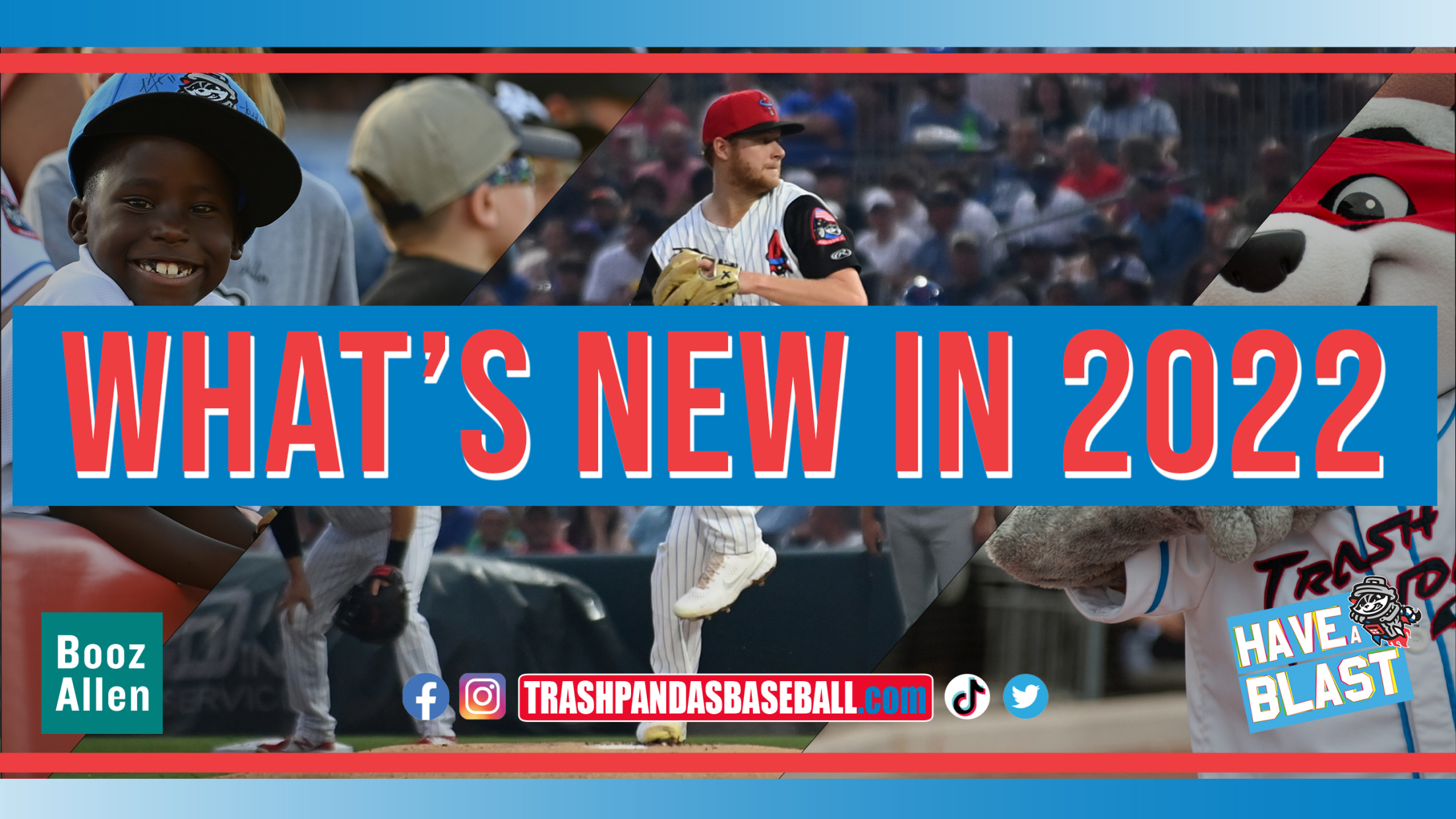 The Rocket City Trash Pandas are proud to announce several new additions to the fan experience for the 2022 Trash Pandas season, presented by Booz Allen Hamilton. The changes include a new bar in the outfield, a Mojo Speed Pitching Cage, extended netting, and more. Booz Allen Hamilton joins the
Trash Pandas Stunned By Pensacola In 6-5 Loss
Rocket City swept in six-game series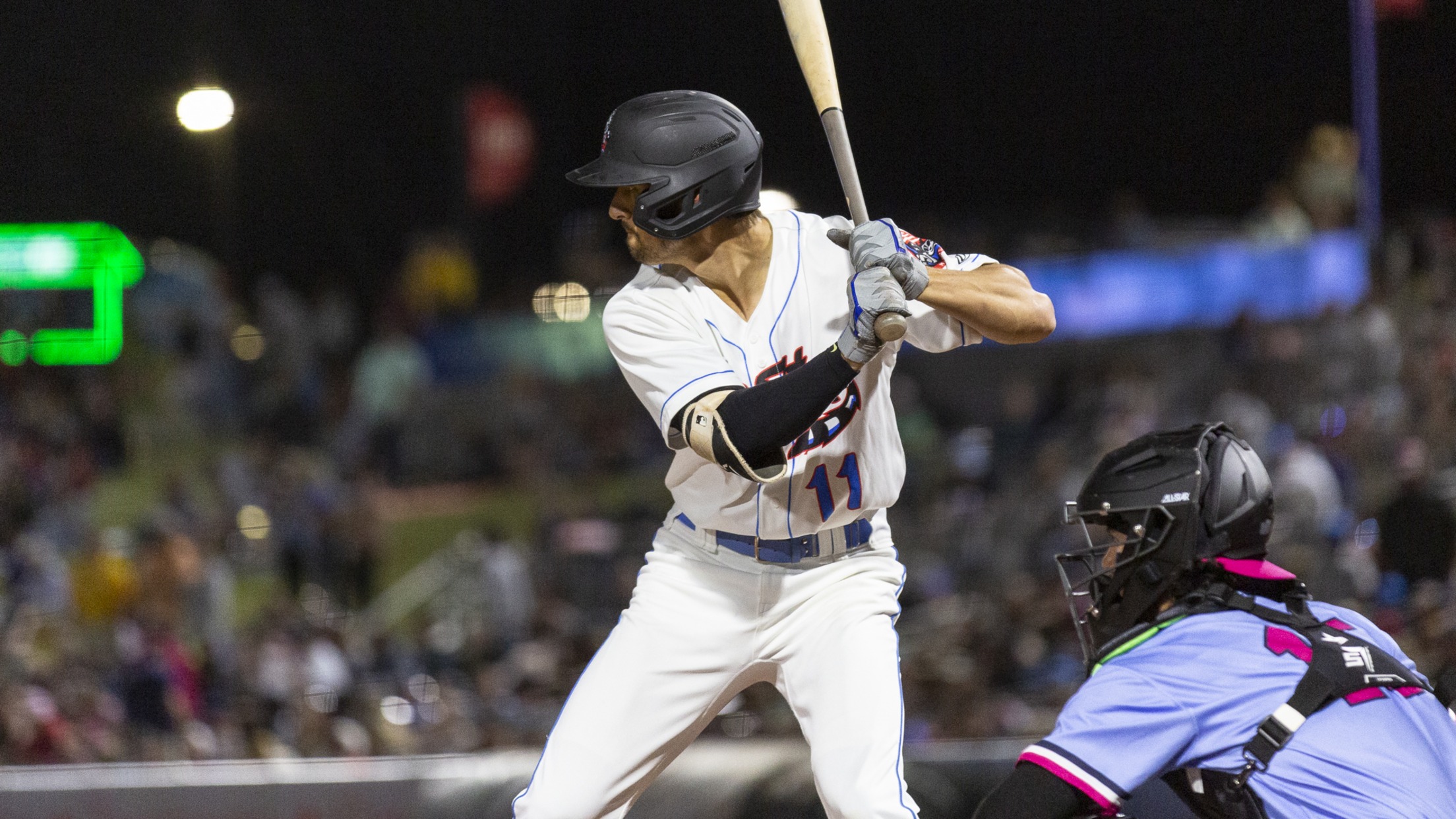 Despite leading for more than eight innings, the Rocket City Trash Pandas were beaten 6-5 by the Pensacola Blue Wahoos behind a furious ninth-inning rally in the finale of their six-game series on Sunday at Blue Wahoos Stadium. Leading 5-2 going to the bottom of the ninth, Rocket City reliever
Trash Pandas Rally Comes Up Short In 2-1 Loss
Ky Bush suffers first Double-A loss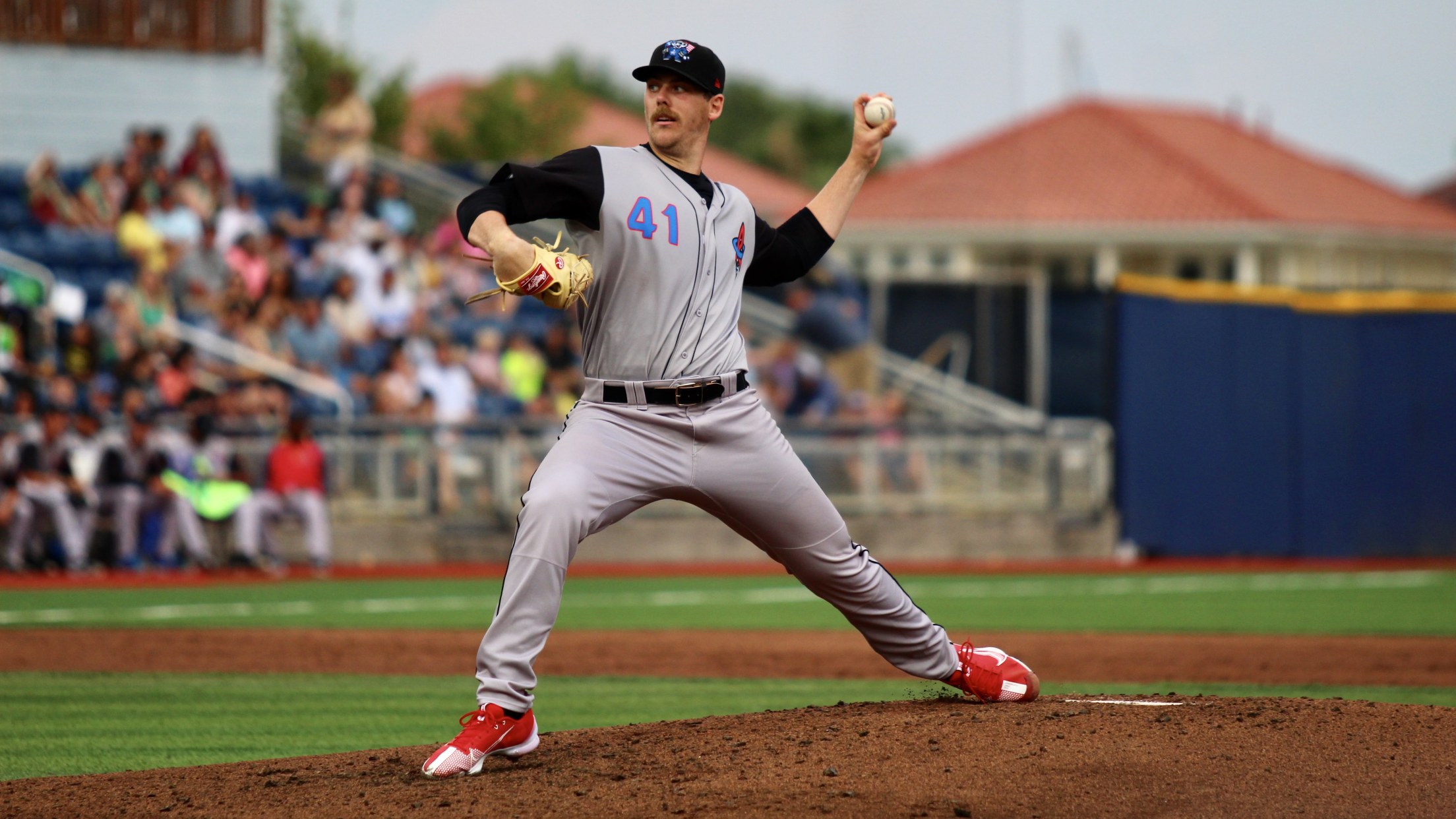 In another pitcher's duel from Blue Wahoos Stadium in Pensacola, the Rocket City Trash Pandas couldn't get the clutch hit they were looking for in a 2-1 loss to the Pensacola Blue Wahoos in front of a sellout crowd of 5,038 on Saturday night. Trailing 2-0 in the top of
Rocket City Falls 4-2 In Pensacola
Bachman fires four no-hit innings in second Double-A start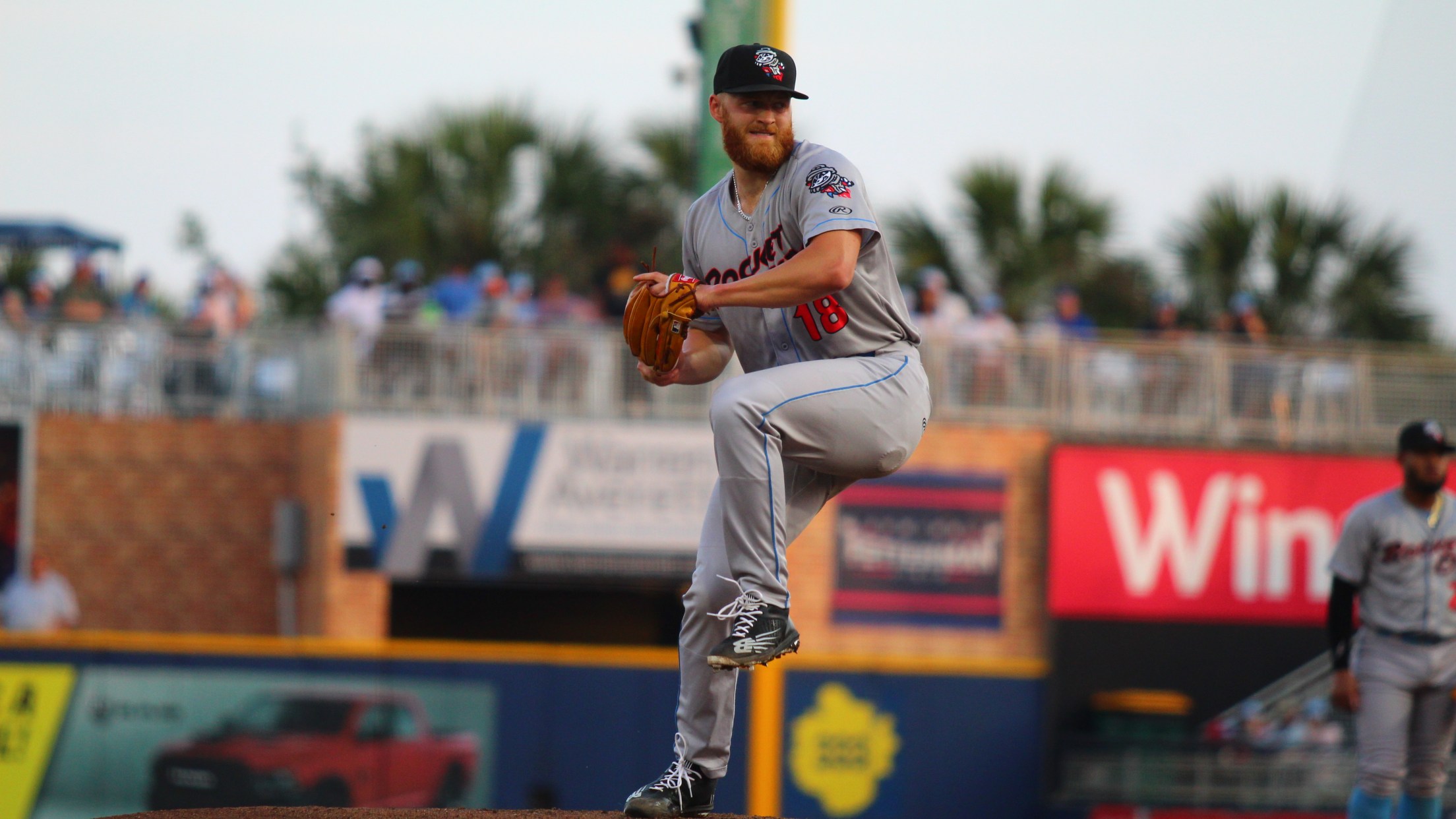 In a pitcher's duel between two of the top pitching prospects in Minor League Baseball, the Rocket City Trash Pandas got a solid start before their lead slipped away in a 4-2 loss to the Pensacola Blue Wahoos on Friday night in front of a sellout crowd of 5,038 at