Martinez Named SAL Pitcher Of The Week
ROME, GA - Rome Braves pitcher Daniel Martinez has been named the South Atlantic League's pitcher of the week by Minor League Baseball. In game one of a double header against the Greenville Drive, Martinez would notch the league's first complete game shutout of the season. Martinez would collect five
Horne's Three-Hit Day Lifts Braves Over Drive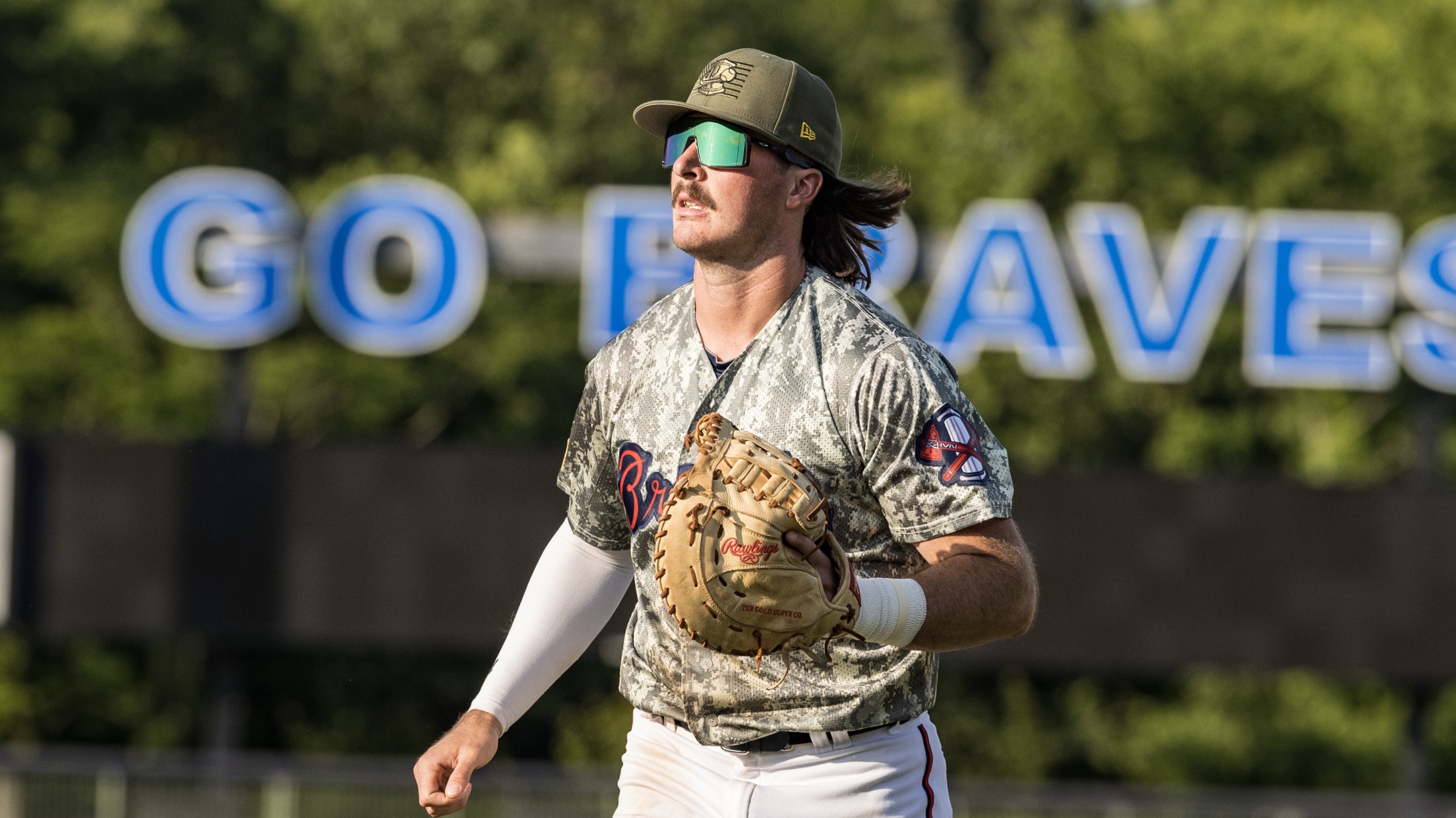 ROME, GA – The seventh and final game of the series against Greenville went the way of the Braves, defeating the Drive 5-3 in comeback fashion behind Bryson Horne's 3-for-4 day at the plate. Kevin Kilpatrick Jr. registered the first hit of the ballgame and wound-up in scoring position after
Braves' Woes at the Plate Continue in 3-1 Loss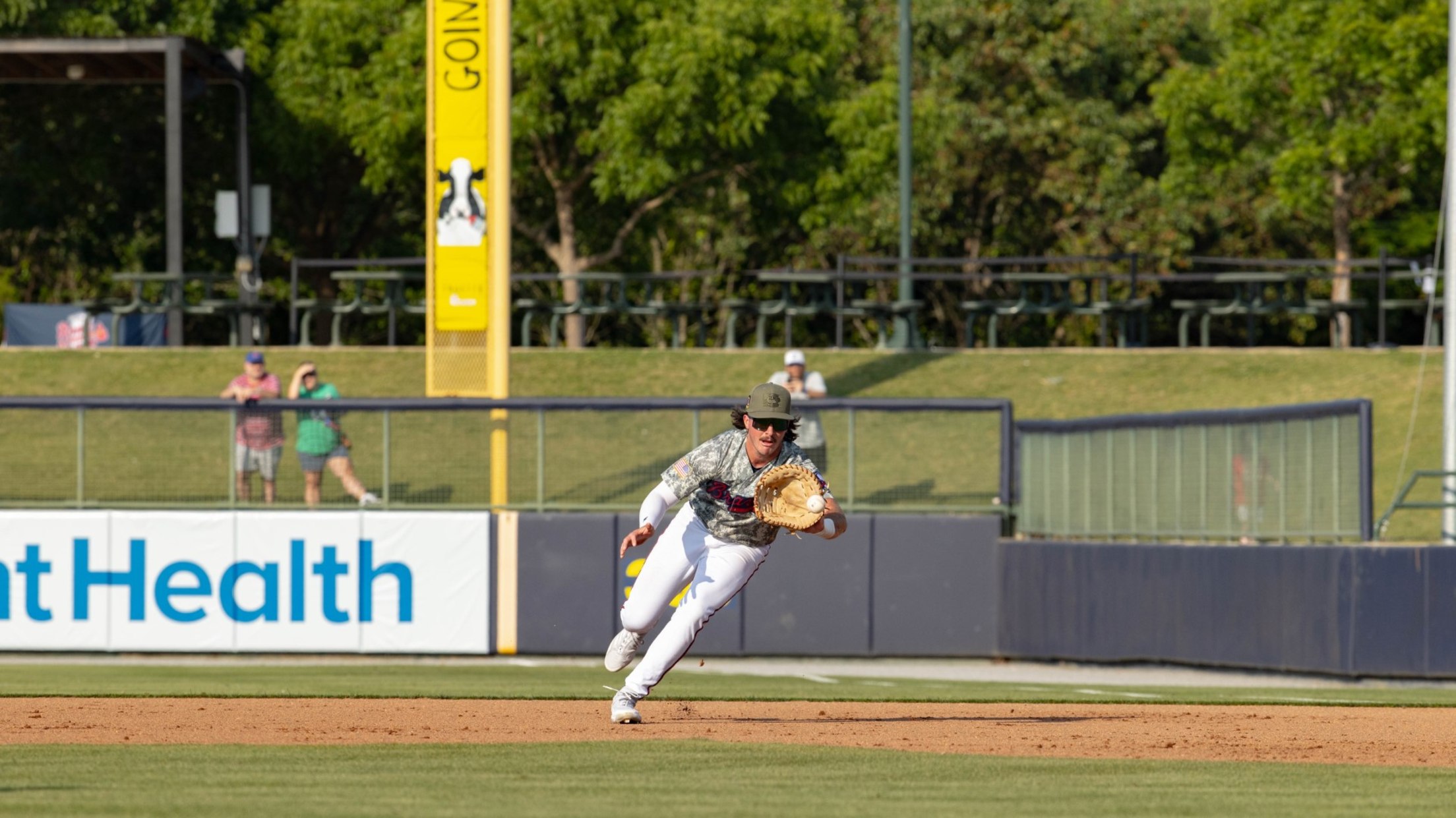 ROME, GA – As a staff, the Greenville Drive struck out 18 Braves batters en route to their 3-1 win over Rome Saturday night. Rolddy Munoz turned in a fine start on the mound for the Braves, working five full innings and surrendering one unearned run. The Santo Domingo native
Greenville Staves Off the R-Braves in Game Five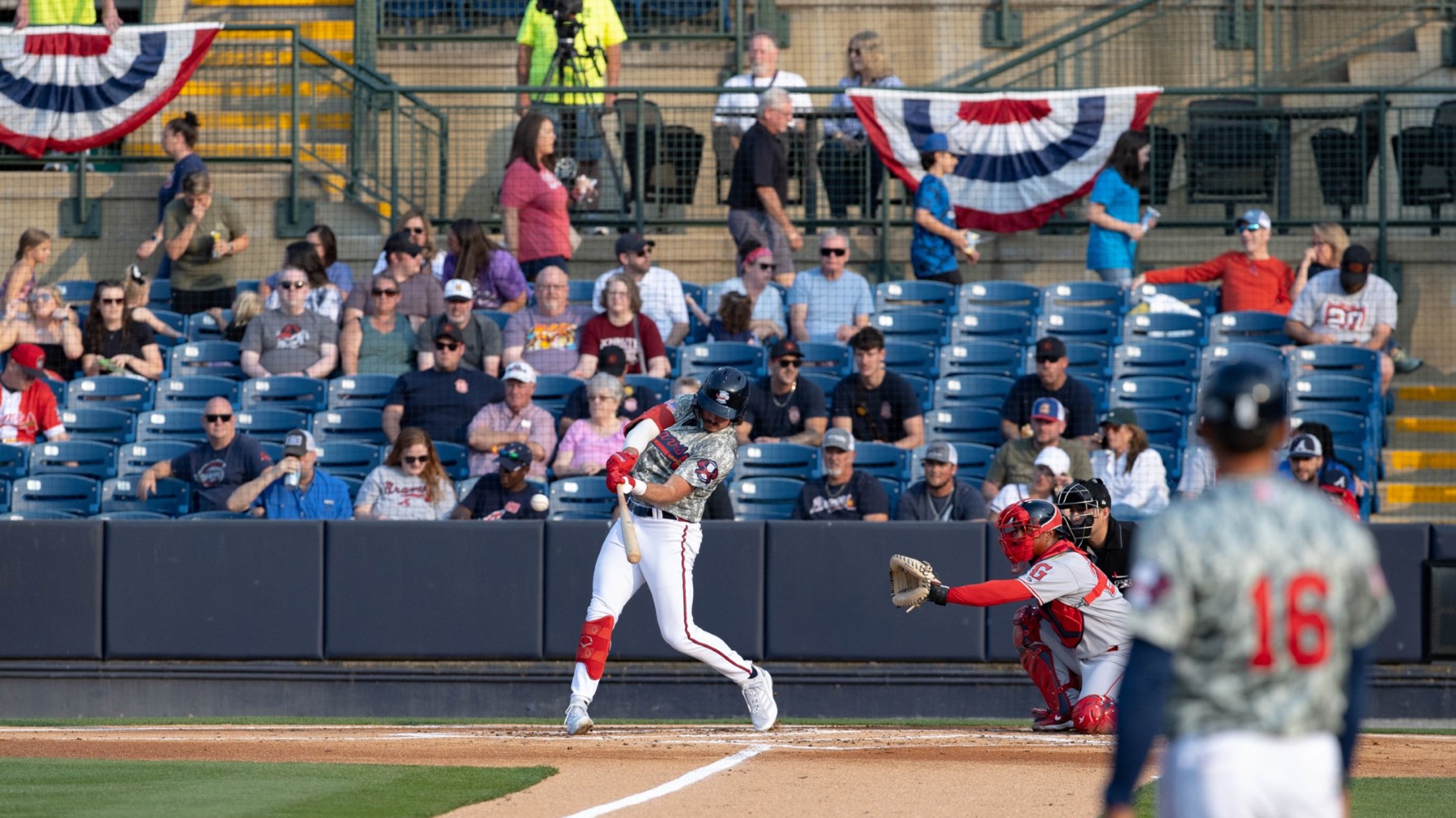 ROME, GA – Two runs from the Drive proved to be enough to down the Braves, 2-1, at home on Firework Friday. Behind a gem from starter Hunter Dobbins, the Greenville Drive plated a run in the second and another in the seventh to go up 2-0 on the Braves
Offensive Struggles Continue Amid Two Game Skid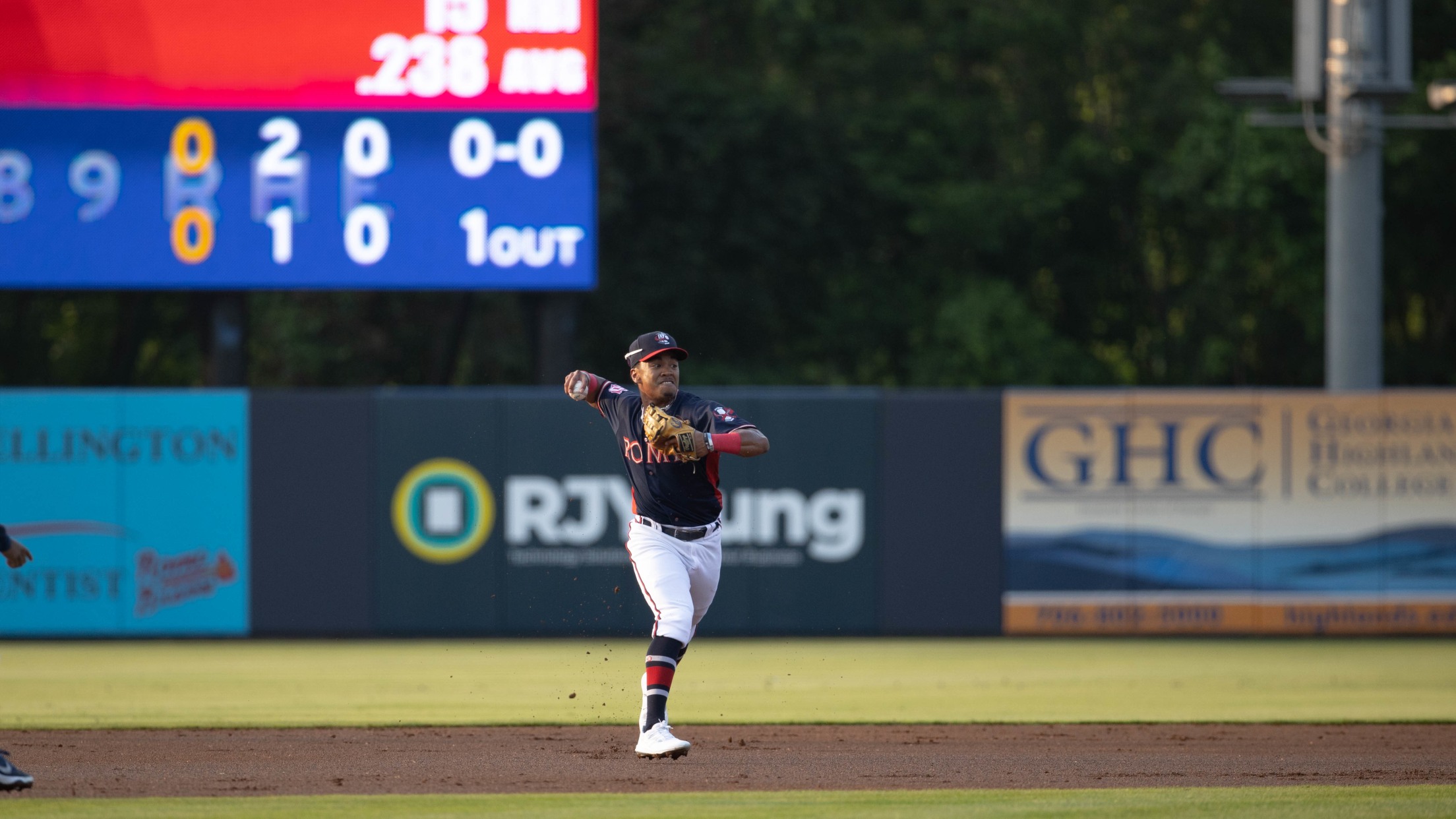 ROME, GA - The Rome Braves dropped their second straight as the Braves and Greenville Drive continued their seven-game series on Thursday night. Angel Flores would send Ian Mejia to the bump in the series's fourth game, as Rome looked for their twenty-second win of the season. On the opposite
Braves Split Wednesday Twin Bill with Drive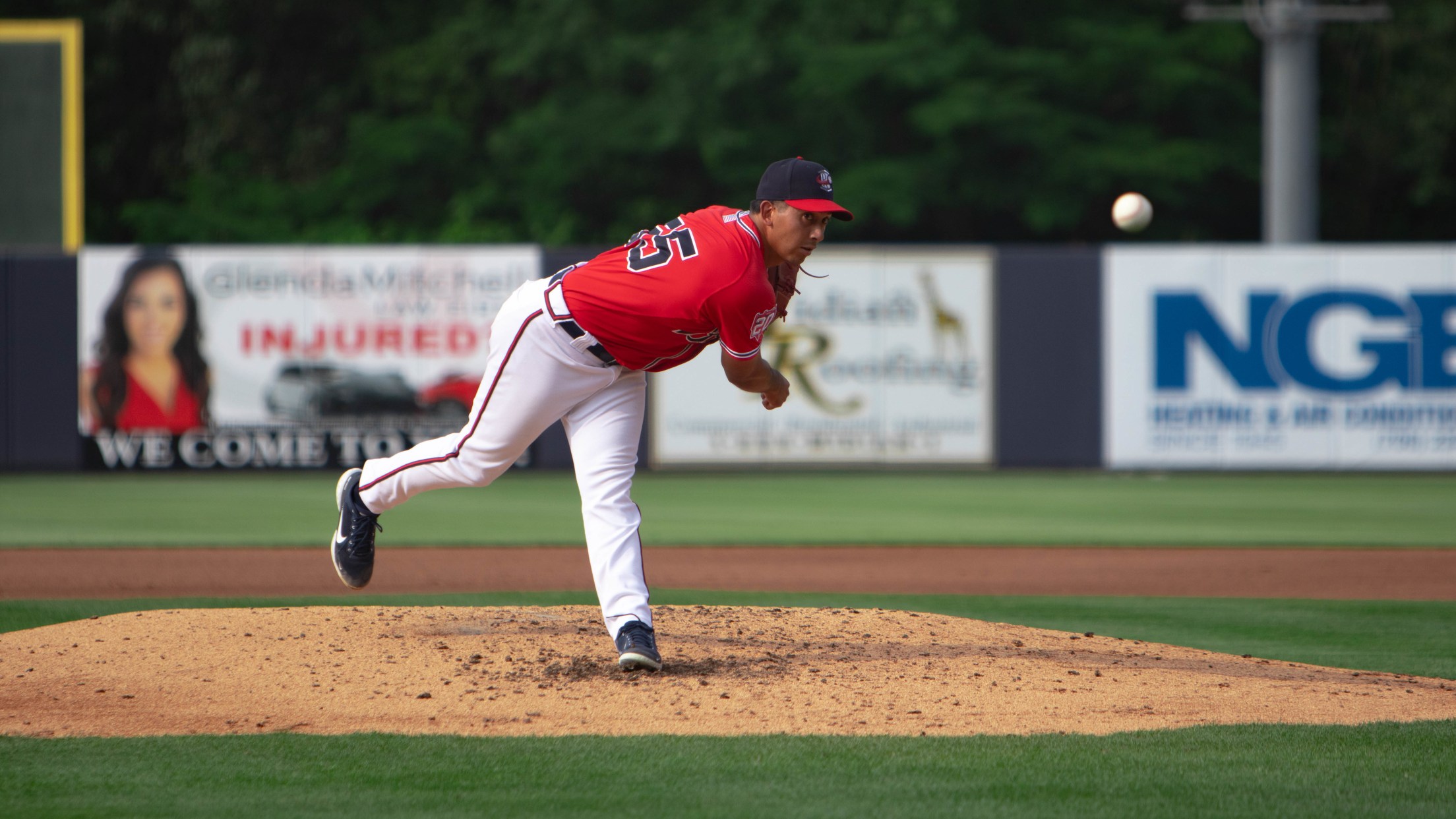 ROME, GA – Daniel Martinez turns in the SAL's first complete game shutout of the year as the Braves split the Wednesday doubleheader with the Greenville Drive. Game One: Braves 5, Drive 0 Right hander Daniel Martinez stole the show in game one, as he became the first South Atlantic
Drive Blank Braves In Series Opener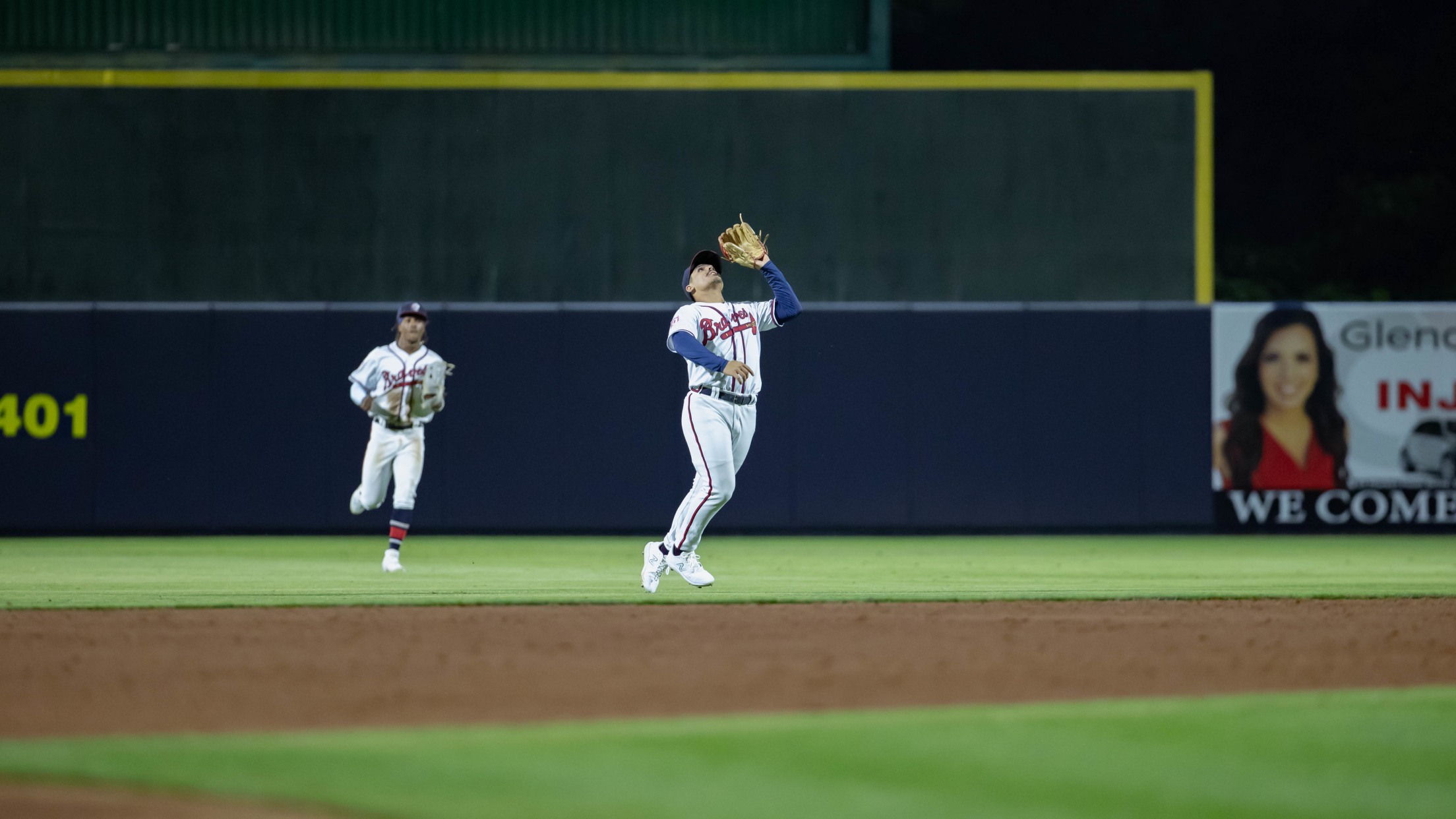 ROME, GA – The Rome Braves returned to the friendly confines of AdventHealth Stadium on Tuesday night, welcoming the Greenville Drive into town. Rome would enter the series with Greenville just three and a half games behind the first-place Winston Salem Dash. Angel Flores would give the ball to Knoxville,
Perfect Outing Makes Riggins SAL Pitcher of the Week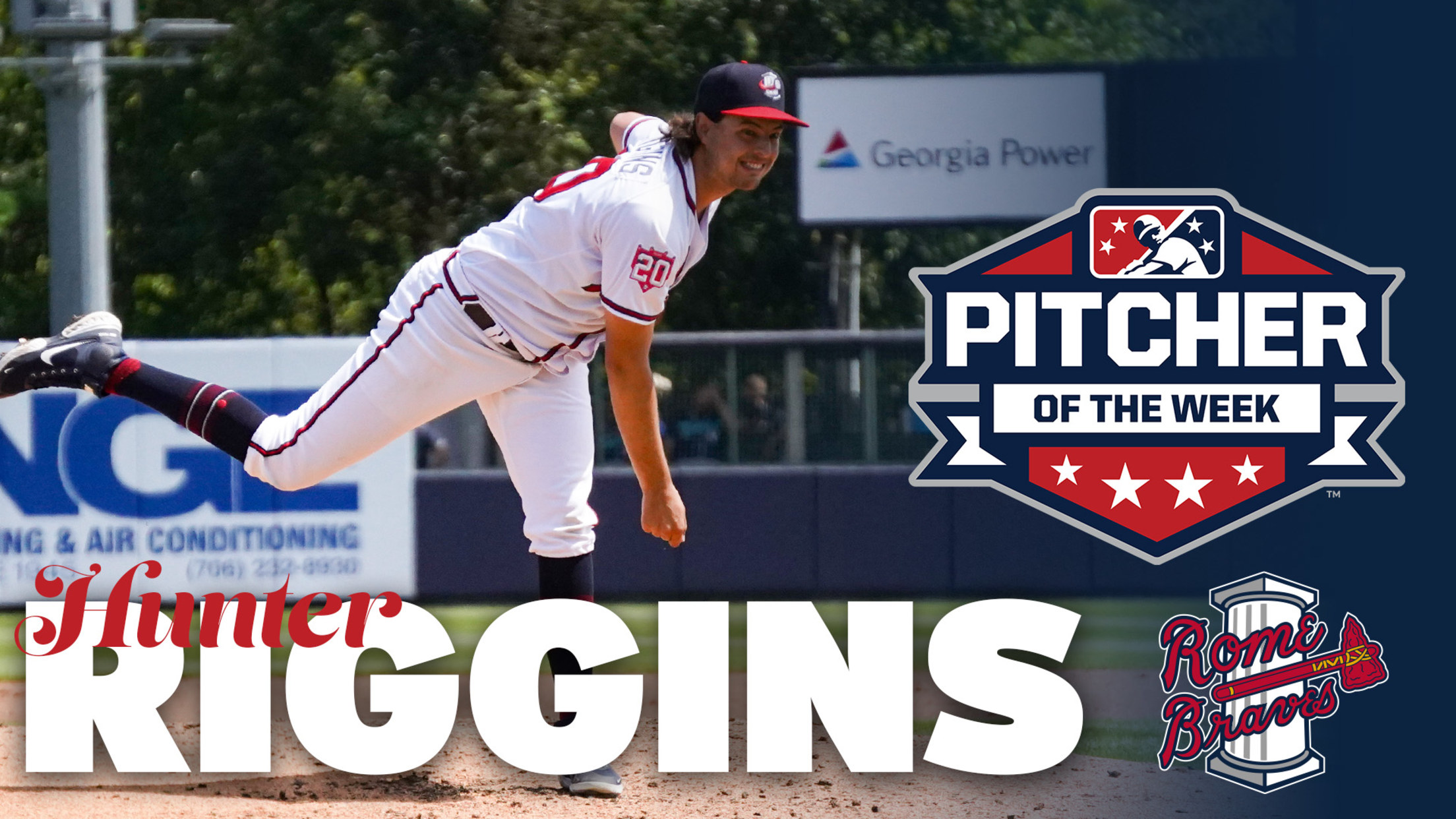 ROME, GA - Rome Braves righty Hunter Riggins has been names South Atlantic League Pitcher of the Week by Minor League Baseball. On Wednesday, May 10th, Hunter Riggins got the starting nod in game one of a double header against the Asheville Tourists, marking just his second start of 2023.
Slow Start Hinders Braves in Game Six Loss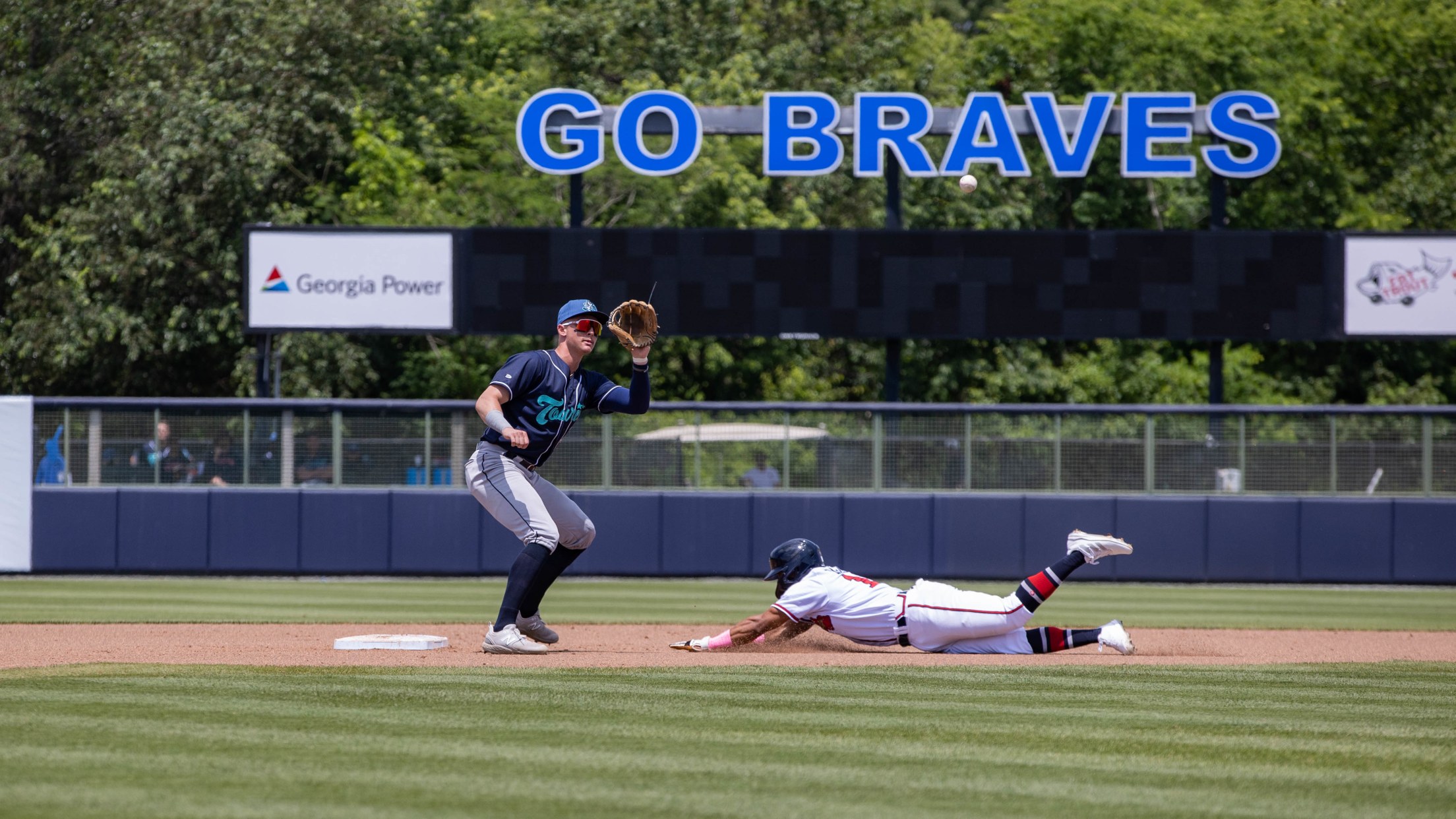 ROME, GA – With a series win on the line, the Braves allowed six hits and four runs in the first two frames and fell to the Asheville Tourists 4-3. Four singles in the top of the first inning off Braves starter JJ Niekro saw the Tourists take a 2-0
Stevens' Blast Caps 4-1 Win Over Tourists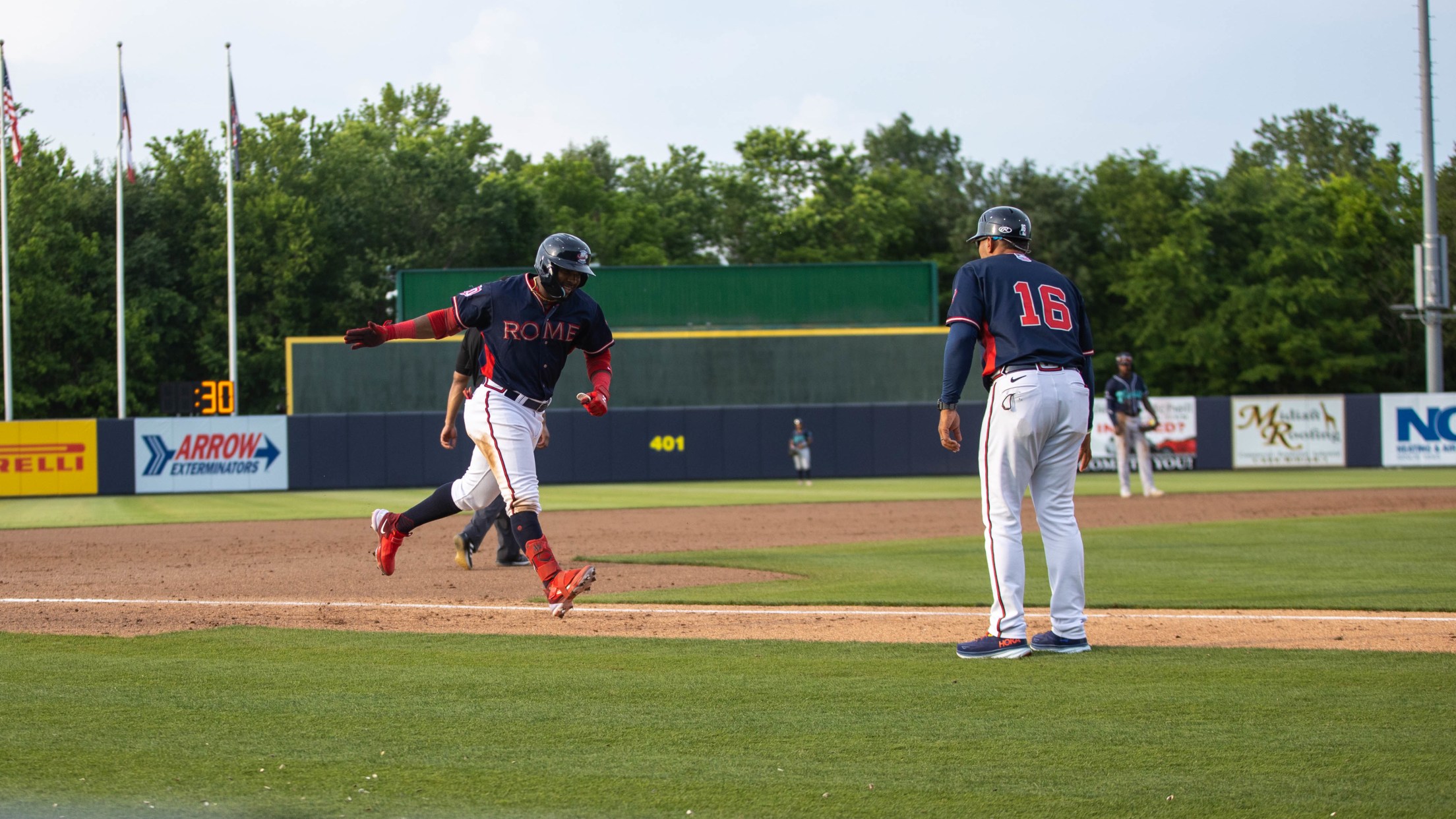 ROME, GA - Eliezel Stevens tallied six total bases and two RBIs in the Rome Braves' 4-1 victory over Asheville Saturday evening. Three walks in the Braves first turn at the plate allowed the game's opening run to cross the plate on a wild pitch. A solo shot from Houston's
Braves Fall To Tourists On Fireworks Friday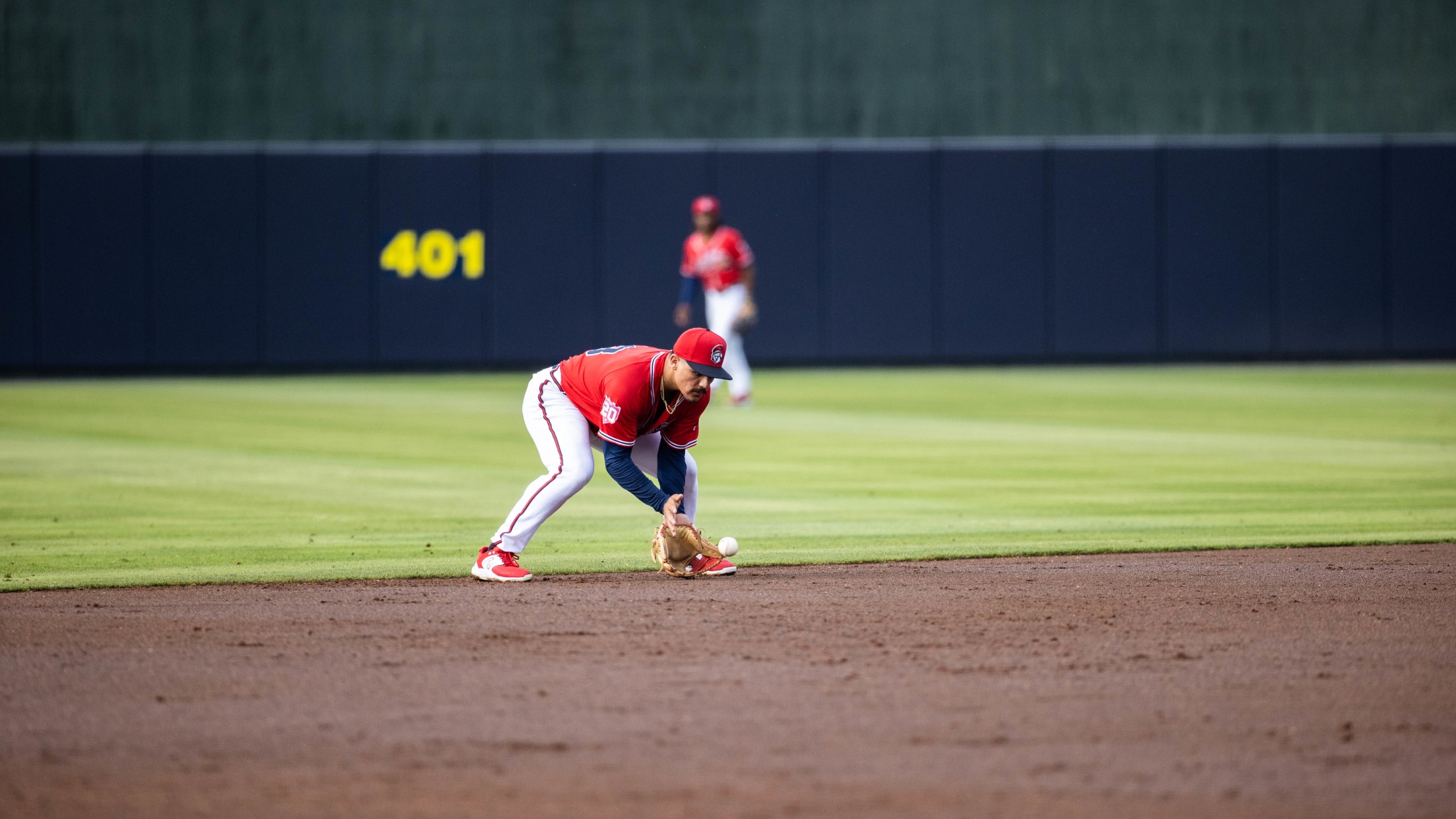 ROME, GA - The Asheville Tourists topped the Rome Braves on Friday night by a final score of six runs to two. Asheville manager Nate Shaver would send Edinson Batista to the mound to face the Rome Braves, who were coming off just their third double-digit hit performance of the
Braves Conquer Early Deficit, Top Tourists in Game Three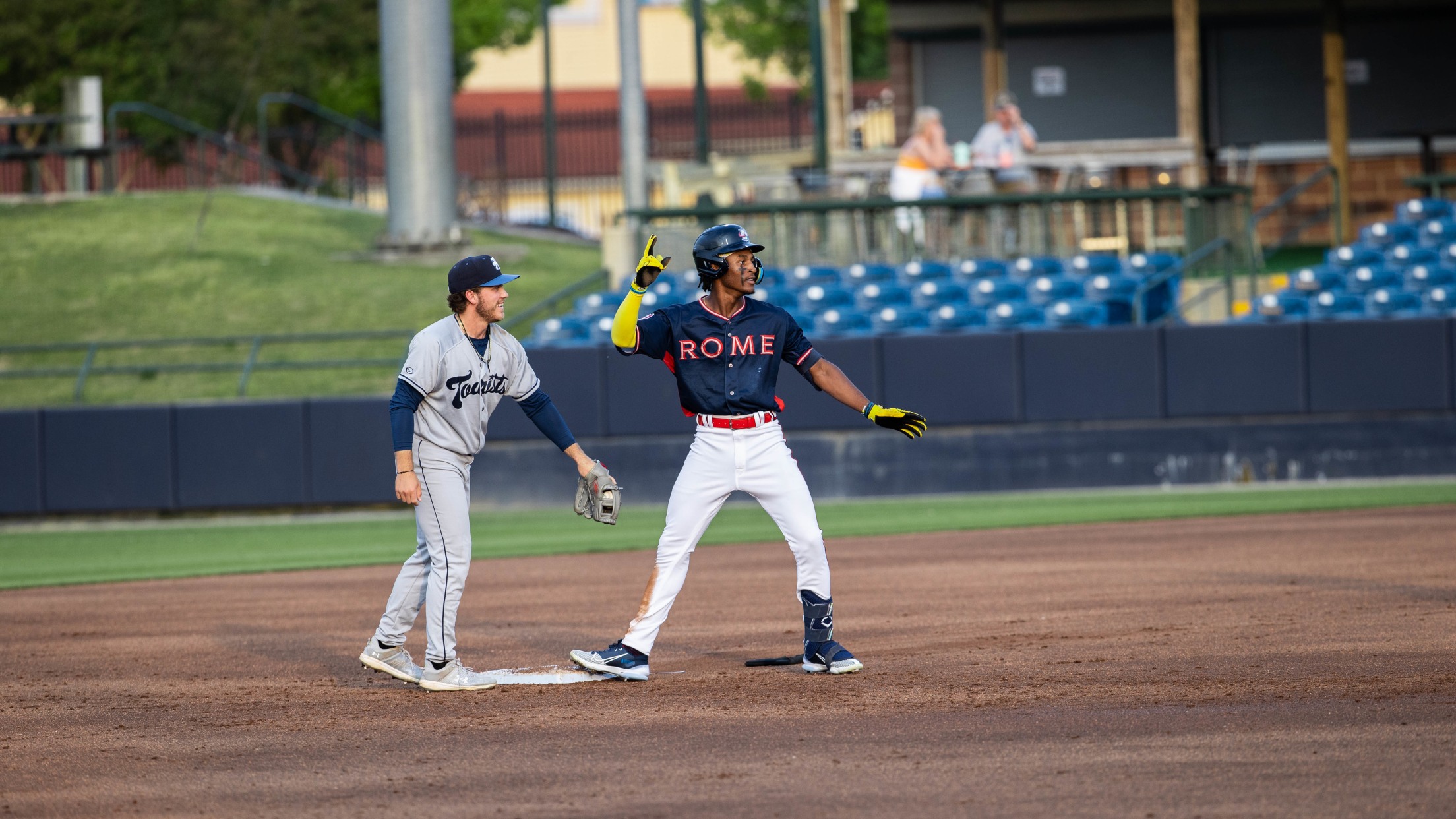 ROME, GA – For just the third time this season, the Braves tallied double-digit hits in their 9-4 victory over the Asheville Tourists with a little help from Atlanta Brave Ehire Adrianza. Facing a three-run deficit in the bottom of the second inning, back-to-back doubles from the likes of Brandol
R-Braves Split Twin Bill With Tourists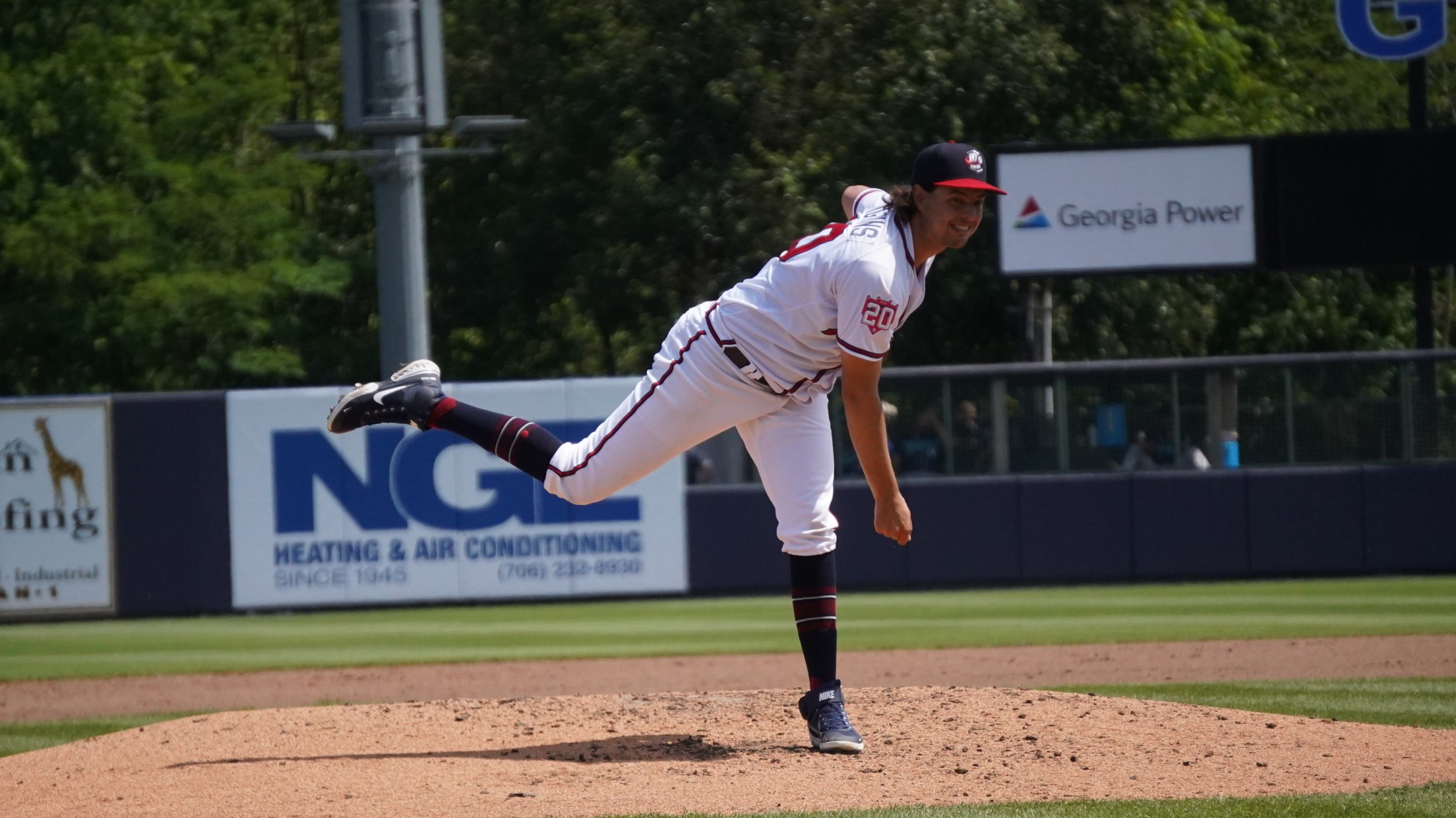 ROME, GA - The Rome Braves and Asheville Tourists split a double header on Wednesday afternoon. Game One: Hunter Riggins would get the starting nod for Angel Flores's Rome Braves on Wednesday morning in game one of the double header and would go straight to work. In just his second
Rain, Unplayable Field Conditions Forces Education Day Double Header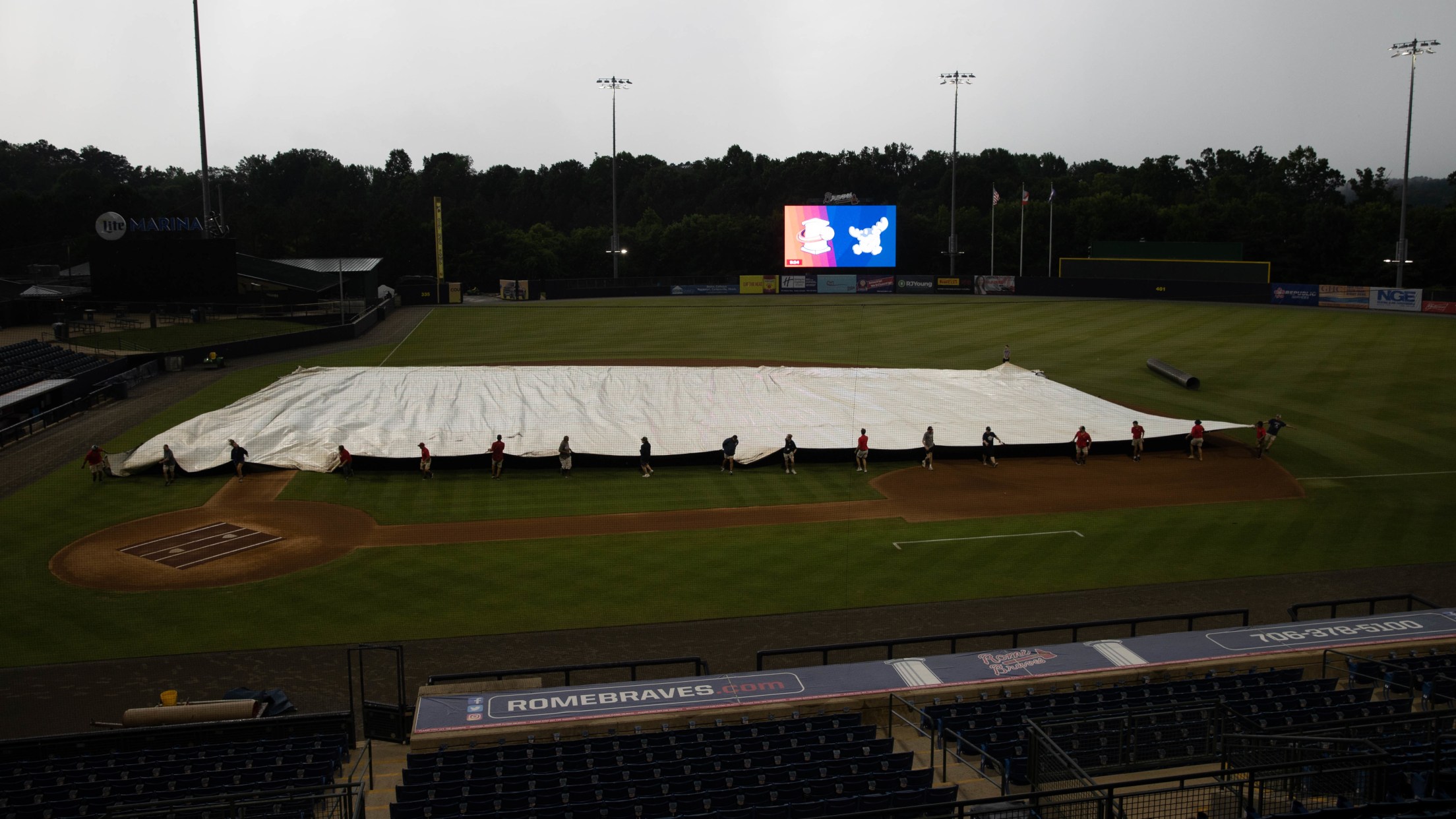 ROME, GA - Tuesday's series opener between the Rome Braves and Asheville Tourists has been postponed due to unplayable field conditions. Tuesday's contest will be made up on Wednesday as a double header, with each contest lasting seven innings. First pitch will be at 11:00am EST. Fans holding tickets to
Rome Drops Series Finale to Hot Rods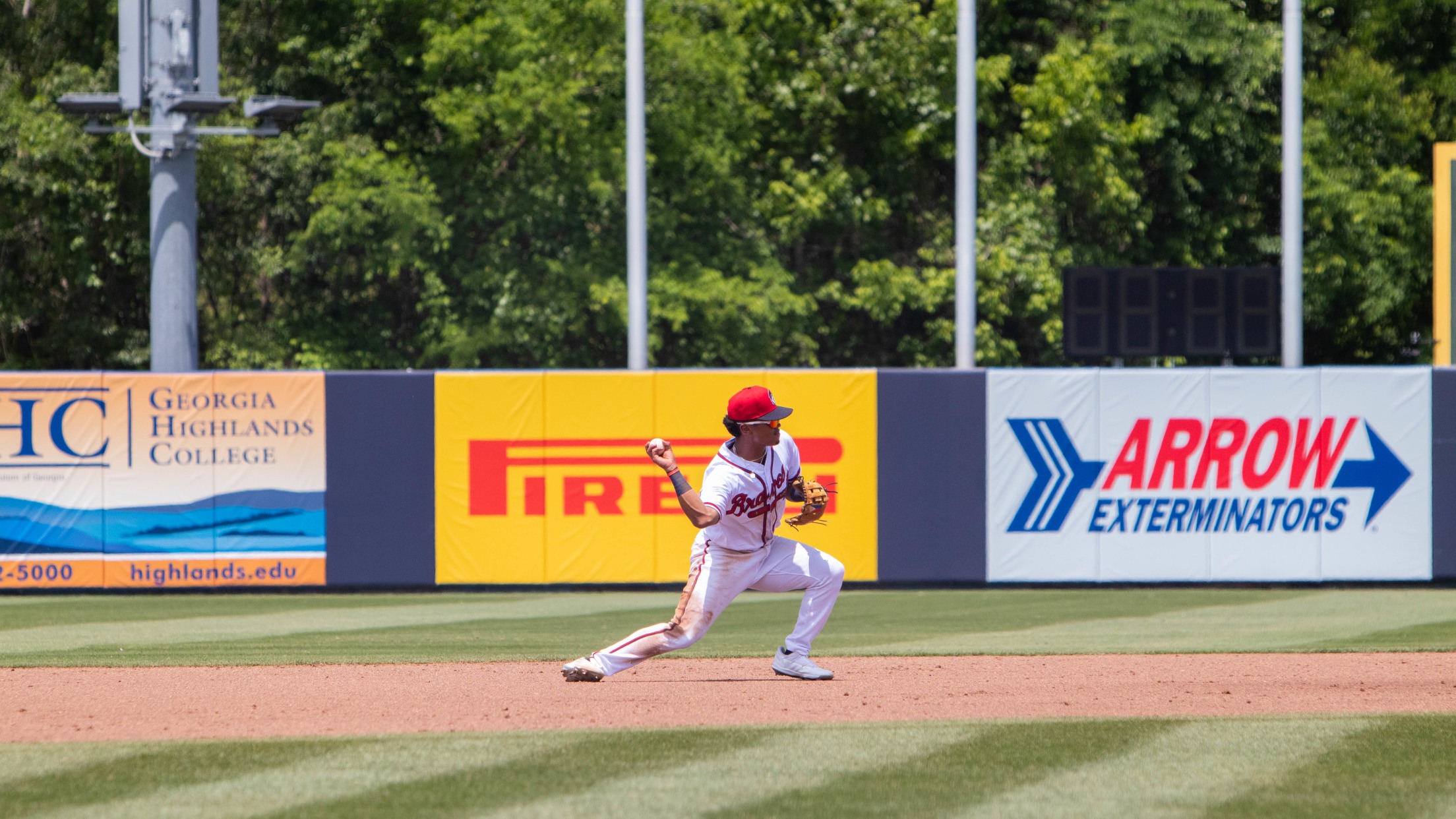 ROME, GA - The Rome Braves dropped Sunday's series finale to the Bowling Green Hot Rods by a final score of nine runs to four. Tyler Owens would get the starting nod in the final matchup of the six game series. Owens would get knocked around early as Bowling Green
Braves Plate Six, Fall In Extras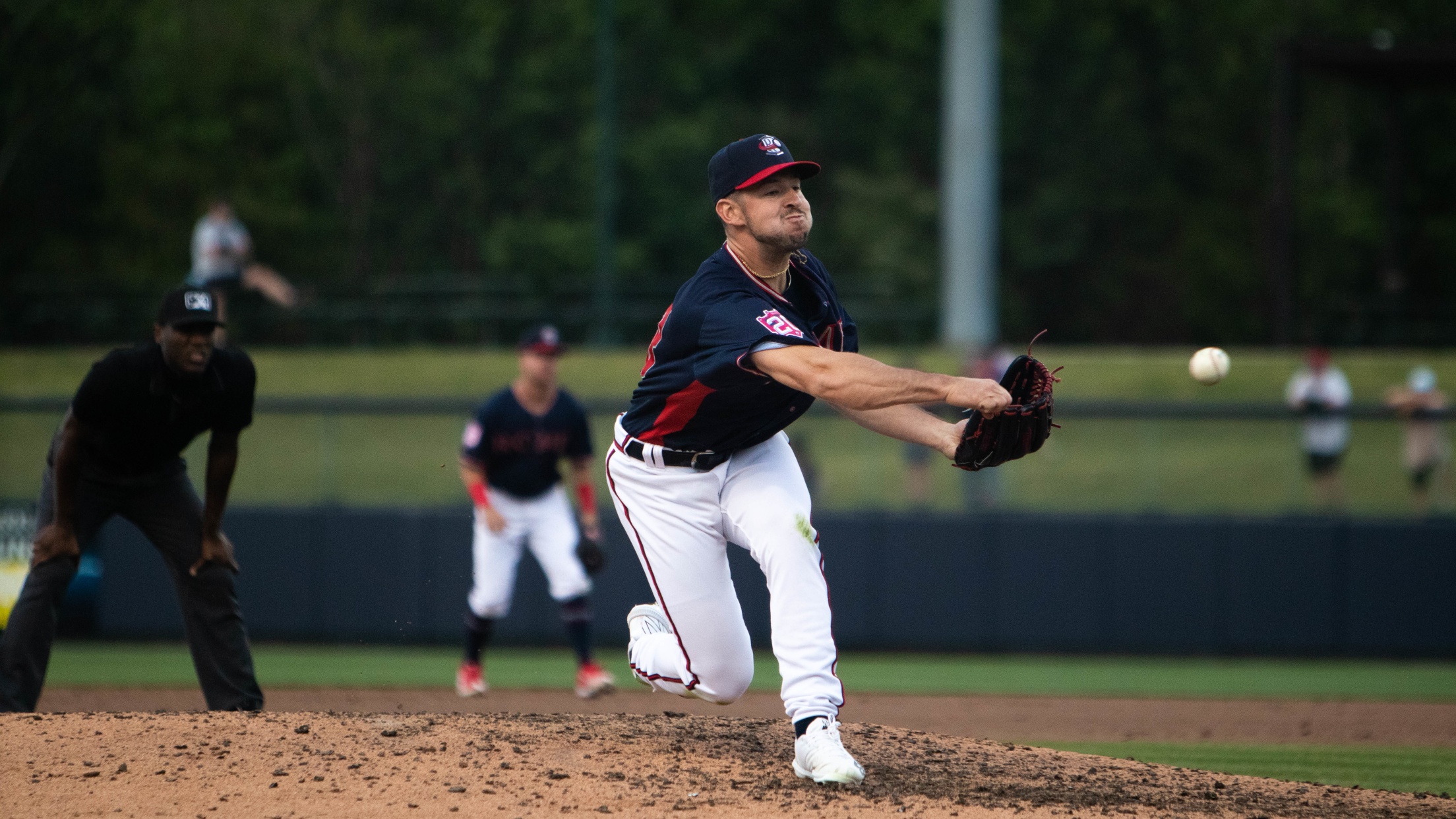 ROME, GA - The Rome Braves fell in extra innings on Saturday night by a final score of seven runs to six. Seeking their fifth consecutive win, Angel Flores sent Ian Mejia to the mound for Saturday's contest against the Bowling Green Hot Rods. Mejia would get into a sticky
Zebrowski Homers, 'Pen Spotless, Rome Wins Again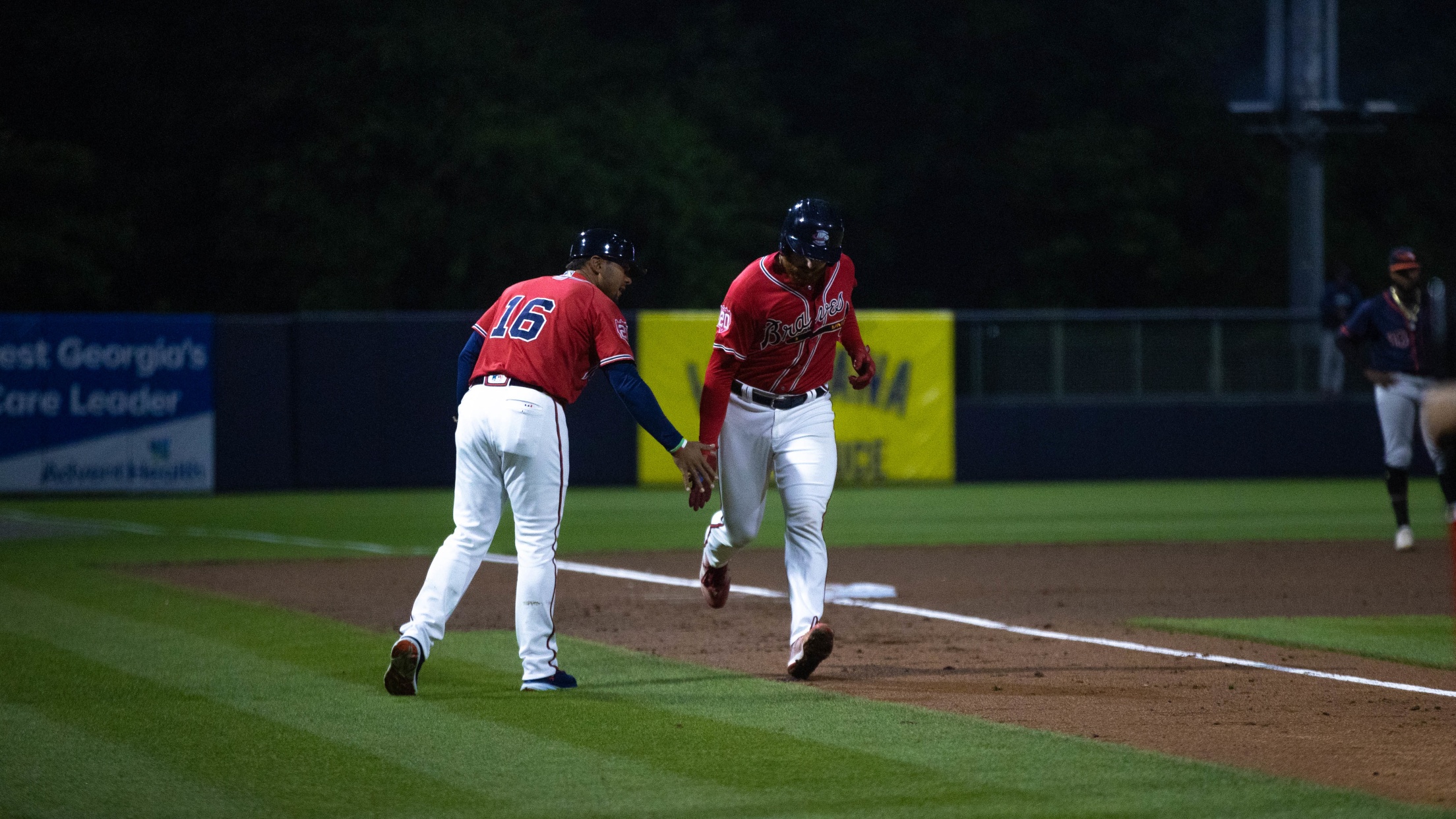 ROME, GA - The High-A affiliate of the Atlanta Braves has won four straight contest against the South Atlantic League's defending back-to-back champion Bowling Green Hot Rods. With both the pitching staff and bats firing on all cylinders for Rome, first year manager Angel Flores sent Rolddy Muñoz to toe
Braves Blank Back To Back Champs For Third Straight Win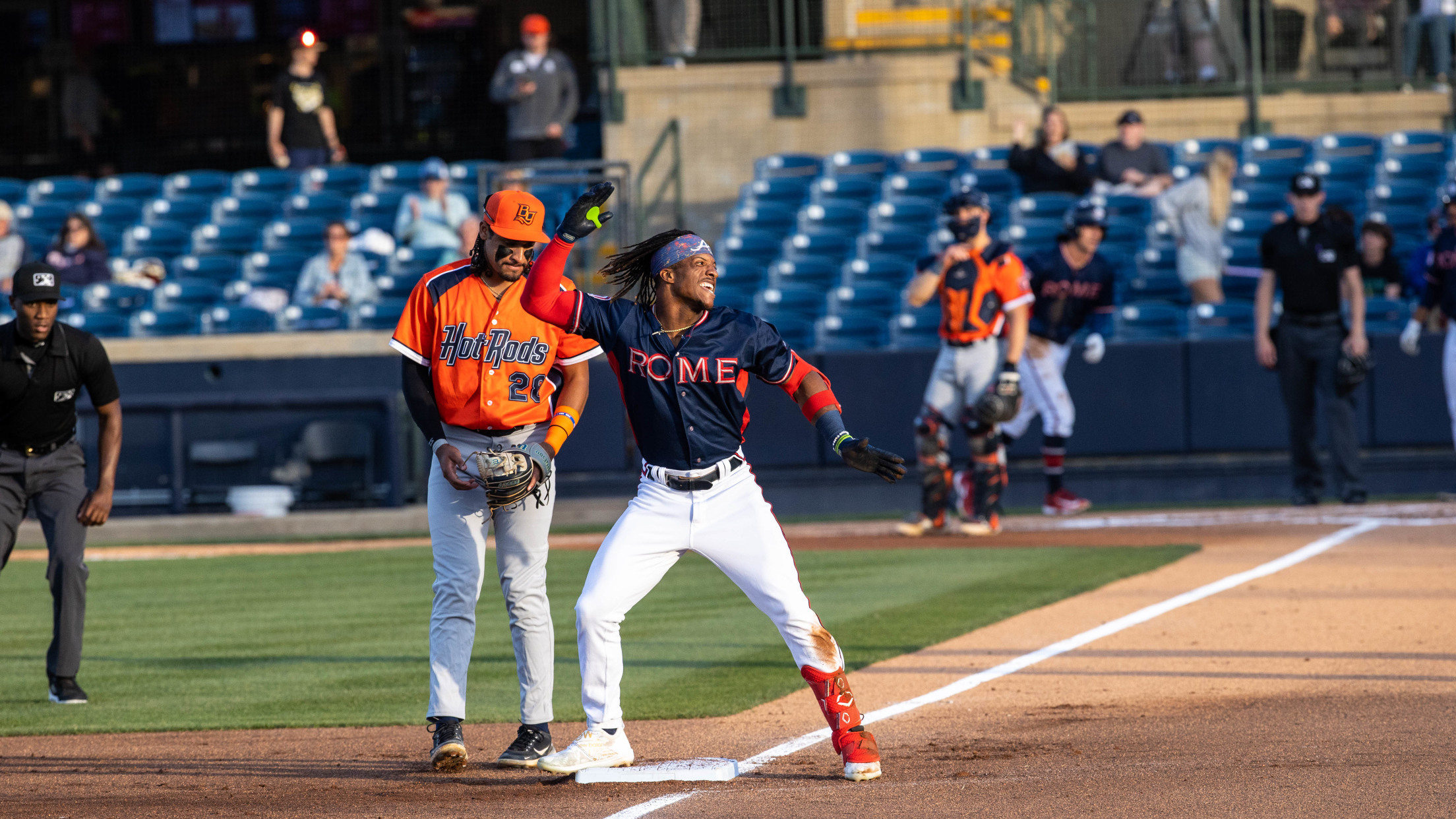 ROME, GA - The Rome Braves stayed hot on Thursday night, as they blanked the defending SAL Champions for their third straight win. Daniel Martinez got the starting nod from manager Angel Flores, as Rome looked to notch their longest winning streak of the 2023 campaign so far. Martinez would
Baldwin's Big Night Boosts Braves Over 'Rods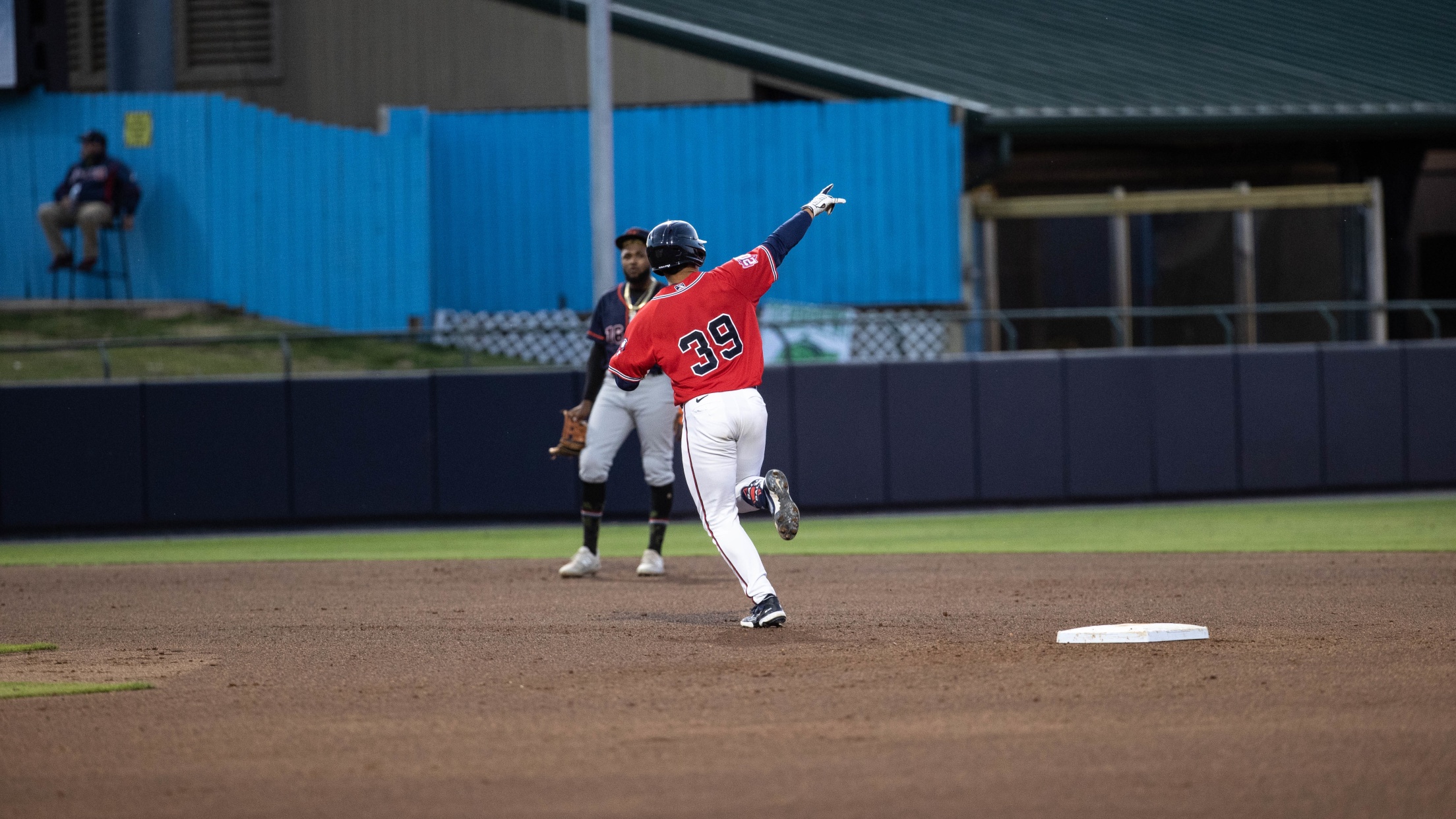 ROME, GA - The Rome Braves were back in action on Wednesday night as Angel Flores sent right handed pitcher JJ Niekro to the mound. The Hot Rods would strike early and jump out to a two run to nothing lead thanks to sacrifice flies from Shane Sasaki and Nick
Kilpatrick Homers Twice, Braves Power Their Way Past Hot Rods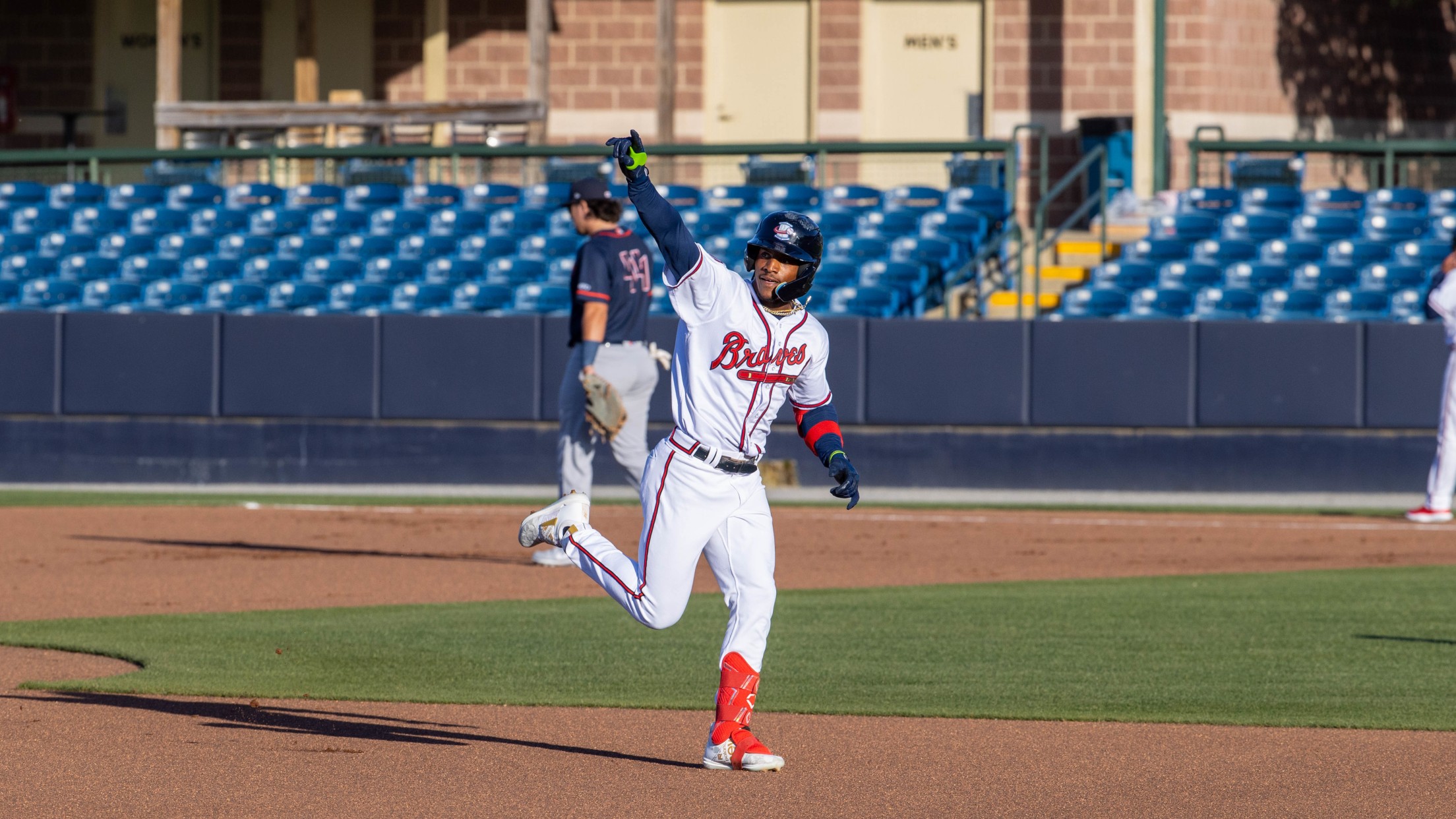 ROME, GA – Leadoff hitter Kevin Kilpatrick Jr. bookended Rome's night offensively with two solo shots, as the Braves topped the Hot Rods in game one, 6-3. Kilpatrick wasted no time putting the Braves out in front as he clobbered a solo shot to left in the home half of
Smith-Shawver Reaps SAL Pitcher of the Week Honors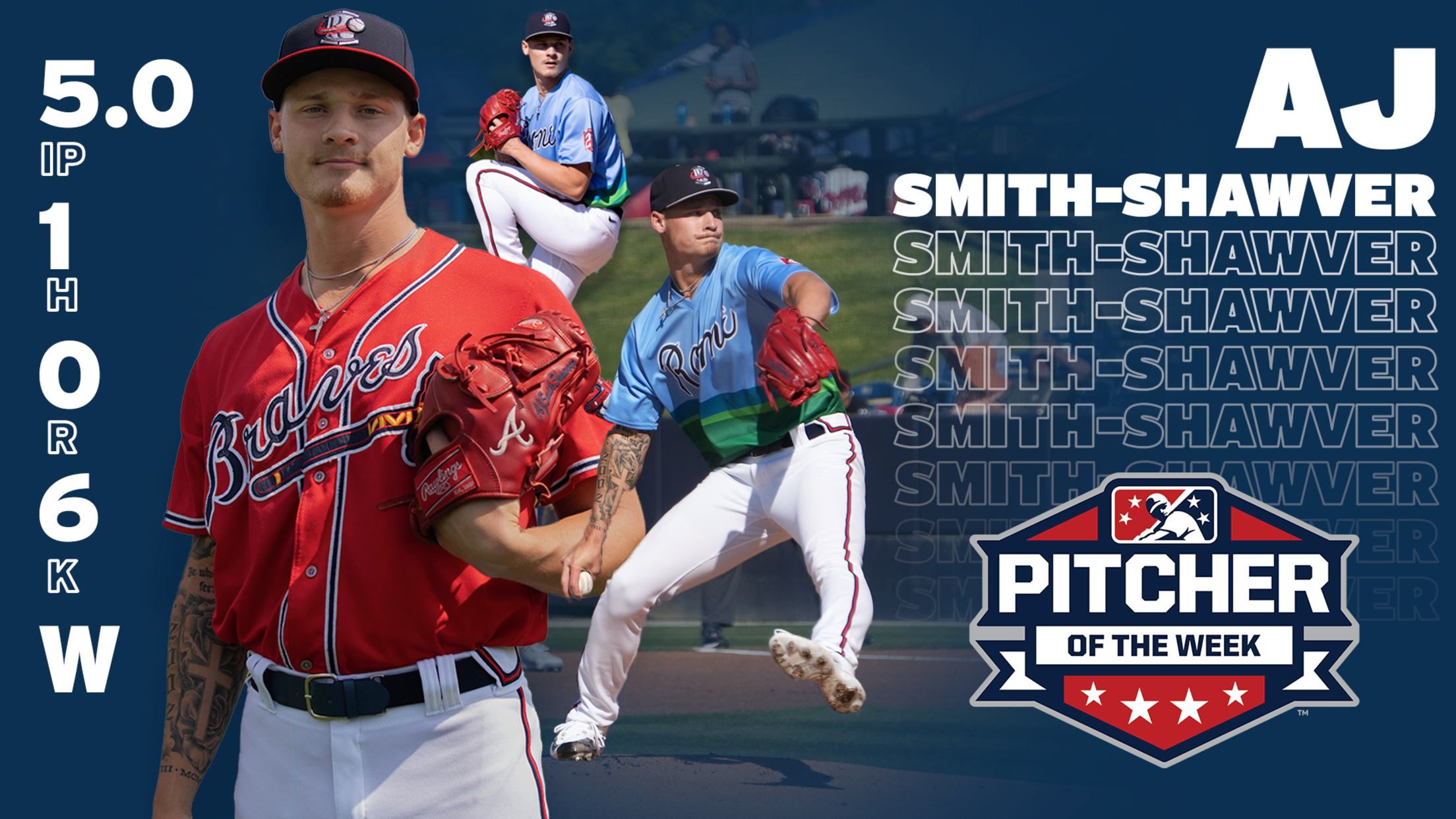 ROME, GA – Rome Braves starter and No.4 prospect AJ Smith-Shawver was named the South Atlantic League Pitcher of the Week for April 24-30. En route to recording his first High-A win on Friday, Smith-Shawver tossed five innings, allowing just one hit and punching out six against the Greensboro Grasshoppers.
Renegades Take Series Finale Over Braves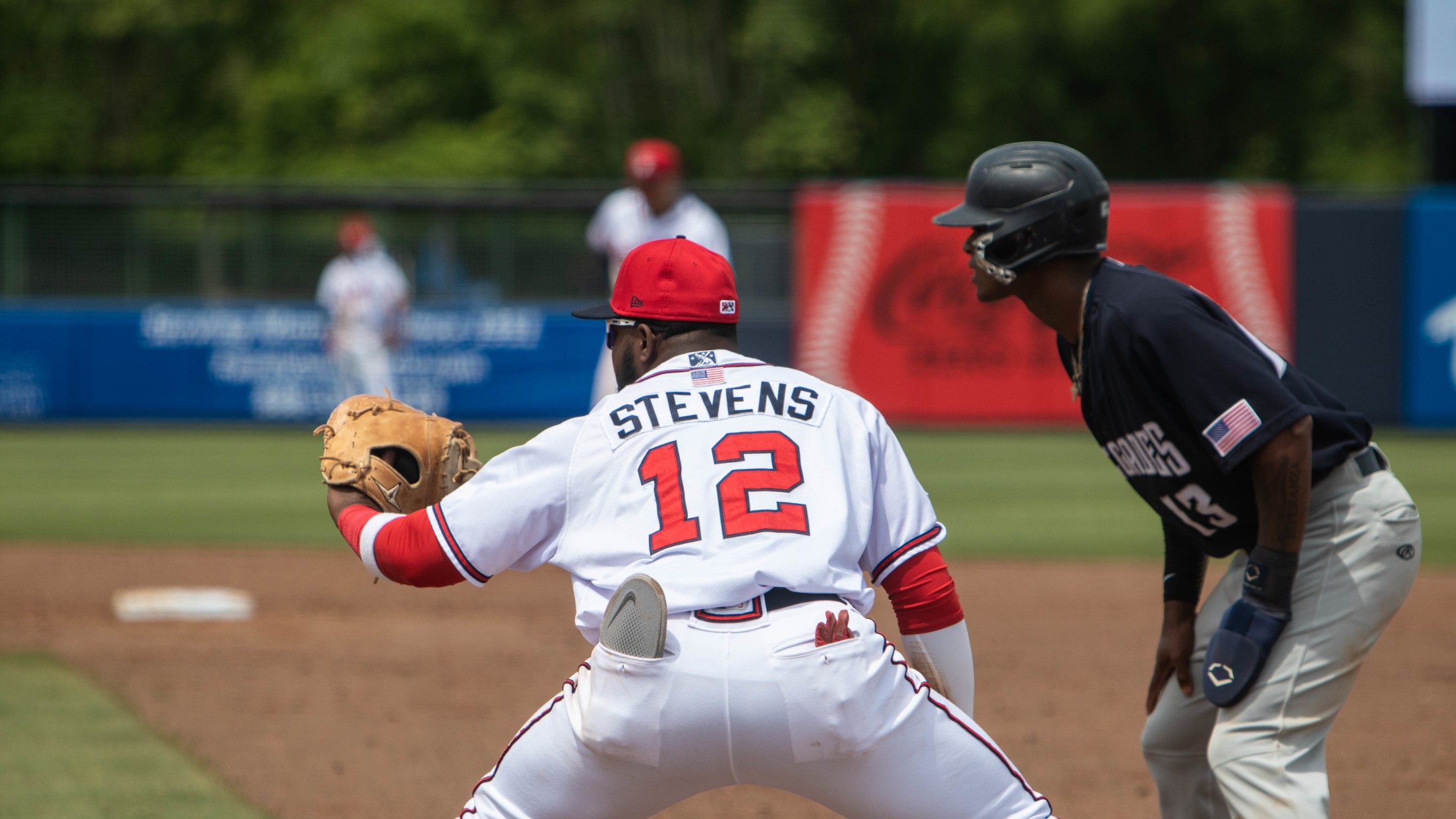 ROME, GA - The Rome Braves and Hudson Valley Renegades mercifully wrapped up their series on Sunday evening, as the Braves fell by a final score of ten runs to five. Nacho Alvarez Jr would draw first blood for the Braves in the home half of the first with a
Braves Drop Game Five Pitchers Duel Against Hudson Valley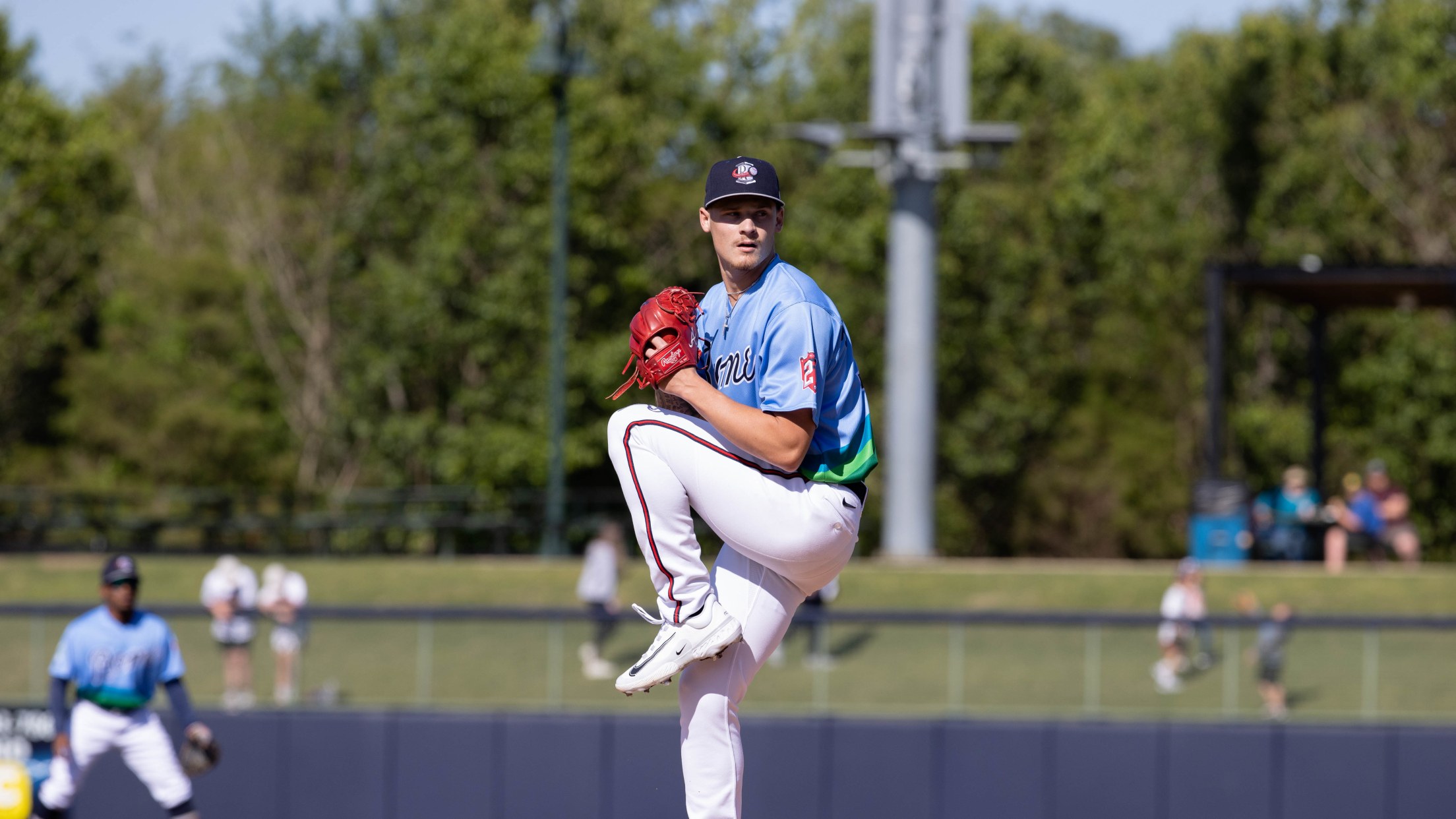 ROME, GA – The Braves got their first taste of extra-inning baseball Saturday night but fell 3-2 in ten innings. It was a pitcher's duel from the start, as both lineups were held silent until the seventh inning. Rome matched the one run put up in top-half of the inning
Braves Blank 'Gades In Friday Night Showdown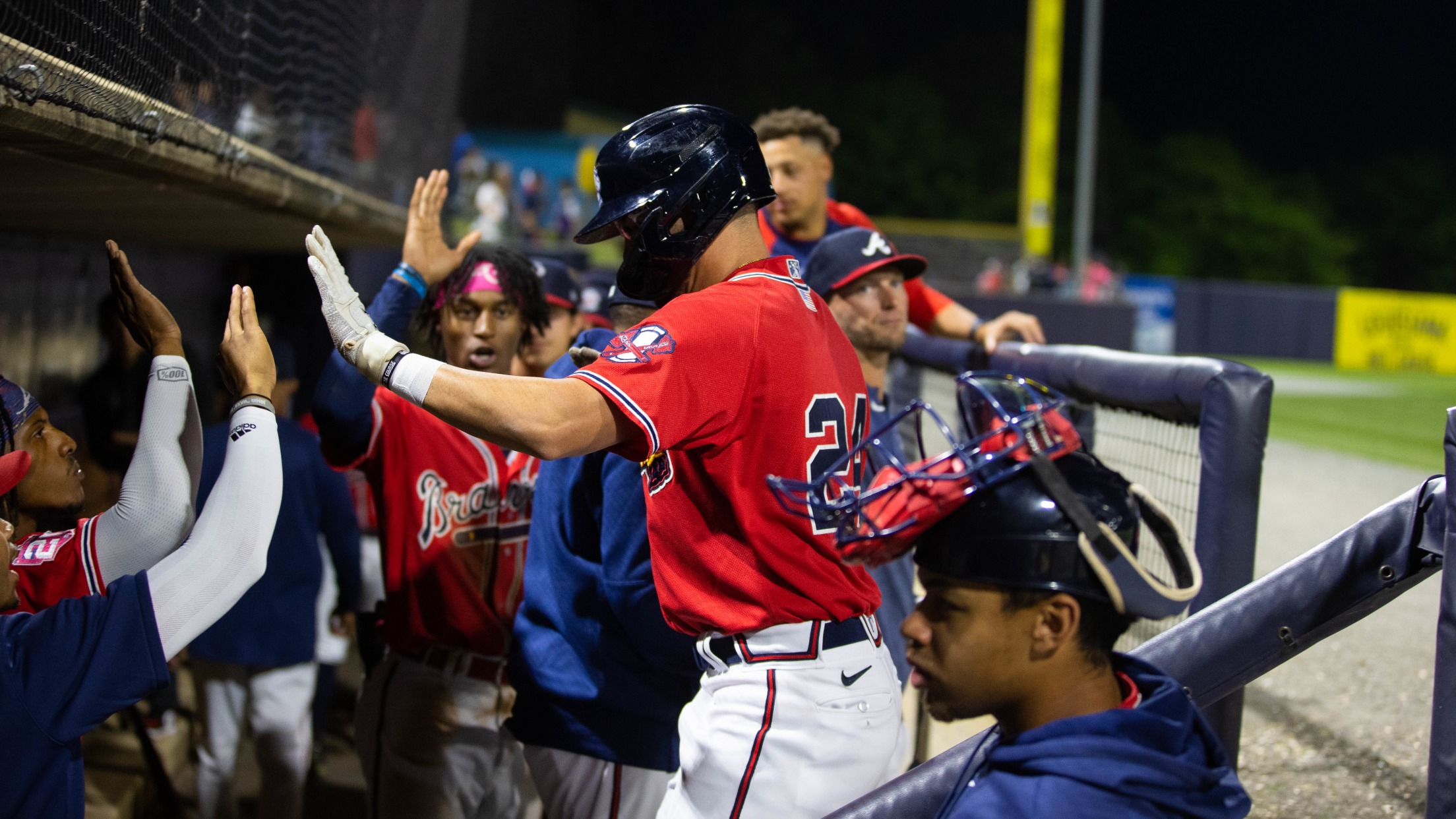 ROME, GA - On a Fireworks Friday, the Rome Braves put on an offensive clinic to take down the Hudson Valley Renegades. A Major League rehabbing Collin McHugh would get the starting nod for Rome. McHugh, who tossed one and two thirds of a scoreless frame on Tuesday, would look
Walks Plague Braves In Third Straight Loss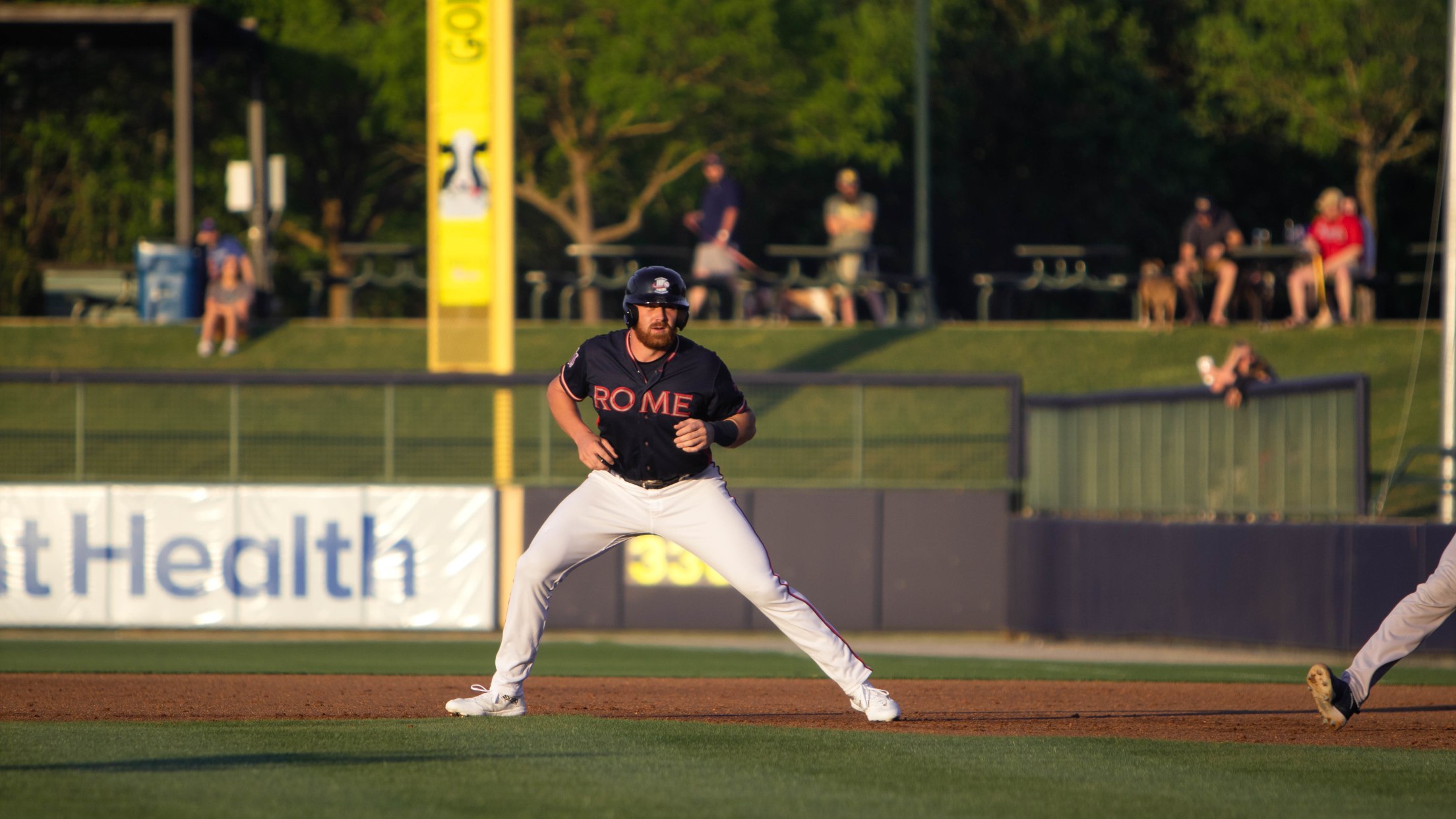 ROME, GA - The Rome Braves and Hudson Valley Renegades resumed their six game series on Thursday night for Bark In The Bark Night. AdventHealth Stadium welcomed in dogs from all over the area, in hopes of seeing the Braves crack the win column for the first time since Sunday.