Braves Blank 'Gades In Friday Night Showdown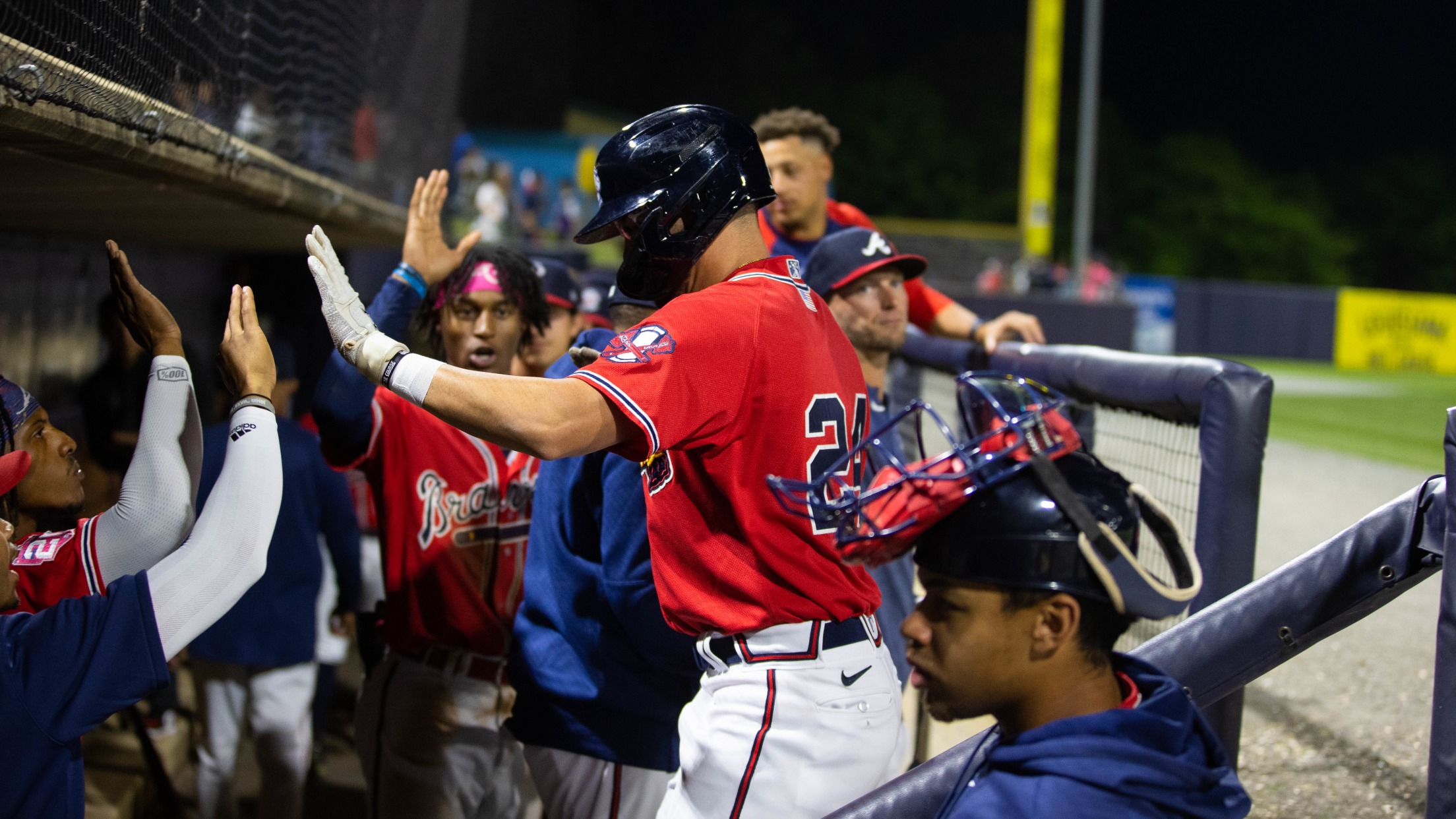 (Mills Fitzner)
ROME, GA - On a Fireworks Friday, the Rome Braves put on an offensive clinic to take down the Hudson Valley Renegades. A Major League rehabbing Collin McHugh would get the starting nod for Rome. McHugh, who tossed one and two thirds of a scoreless frame on Tuesday, would look
ROME, GA - On a Fireworks Friday, the Rome Braves put on an offensive clinic to take down the Hudson Valley Renegades.
A Major League rehabbing Collin McHugh would get the starting nod for Rome. McHugh, who tossed one and two thirds of a scoreless frame on Tuesday, would look as sharp as ever on Friday night. McHugh has been battling right shoulder issues since early April, held the Hudson Valley bats at bay for three whole innings. McHugh's dominance would set the stage for Rolddy Muñoz, who was originally slated to start Friday's contest. Muñoz would hurl three and two thirds of an inning of shutout ball, fanning five Renegades hitters.
Adam Zebrowski would be the offensive hero of the night, as the former D3 Player of The Year drove in five of the Braves' eight runs on Friday night. Zebrowski's first home run of the season that came in the bottom of the fourth is what would draw first blood for the Braves. A Brandon Parker double would tack on a run, and Brandol Mezquita's first home run of the year would add on one more.
The home half of the seventh inning would see Rome double their run total for the game, as a bases loaded walk from Ignacio Alvarez Jr paired with a Adam Zebrowski bases clearing double would give the Braves their eighth runs of the night.
Rolddy Muñoz would be credited with the win and now moves to two and one on the season, and Hudson Valley starter Zach Messinger would be tagged with the loss. The eight to nothing final score will give Hudson Valley their fifth loss, and Rome their fifth win.
The Braves and Renegades will continue the series on Saturday night, as AJ Smith-Shawver is set to make his AdventHealth Stadium debut. First pitch against Hudson Valley is slated for 5:00pm.