Braves Drop Game Five Pitchers Duel Against Hudson Valley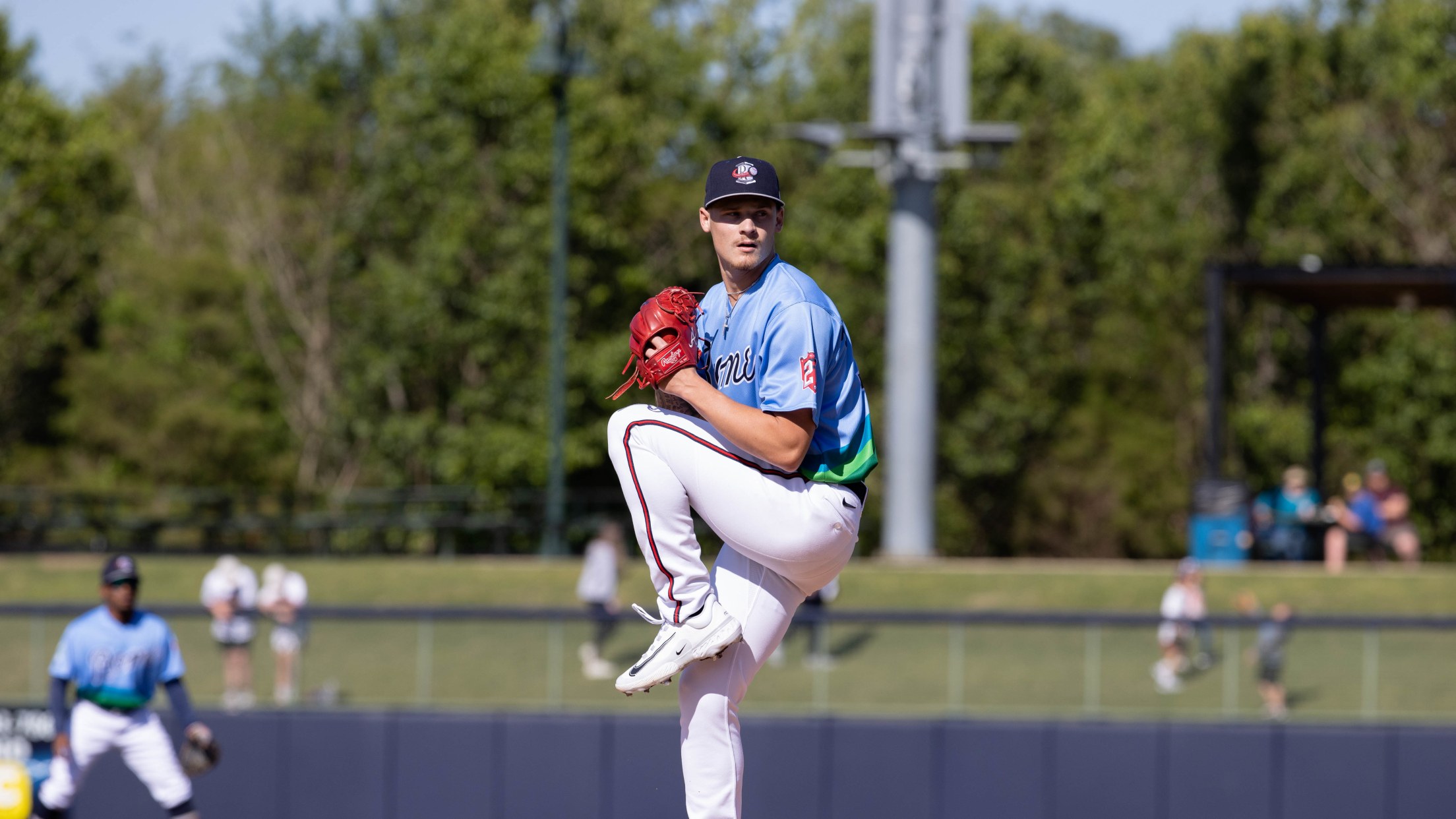 (Mills Fitzner)
ROME, GA – The Braves got their first taste of extra-inning baseball Saturday night but fell 3-2 in ten innings. It was a pitcher's duel from the start, as both lineups were held silent until the seventh inning. Rome matched the one run put up in top-half of the inning
ROME, GA – The Braves got their first taste of extra-inning baseball Saturday night but fell 3-2 in ten innings.
It was a pitcher's duel from the start, as both lineups were held silent until the seventh inning. Rome matched the one run put up in top-half of the inning with a run of their own in the home-half on a Bryson Horne single to right to break up the no-hit bid. Kadon Morton and Cory Acton followed suit with back-to-back singles to score Horne from second.
The 1-1 stalemate wouldn't be resolved until extras when Hudson Valley capitalized on the ghost runner at second and tacked on one more for good measure in the away frame. Rome would also benefit from the tiebreaker rule and plate Cory Acton on a groundout from Drake Baldwin to pull within one. The Braves chances would soon dry up as Hudson Valley closed it out with a 3-2 victory.
In his first High-A start at home, Braves starter AJ Smith-Shawver dazzled in his 4.1 innings of work, punching out a season-high nine renegades while keeping his ERA spotless through two starts. Righties Daysbel Hernandez, Jonathan Hughes, and Tyler Owens carried the Braves the rest of the way and even logged some overtime in the loss.
Rome readies itself for a sixth and final game in the series against Hudson Valley which will come tomorrow at 1:00 pm EDT.