Braves Fall To Tourists On Fireworks Friday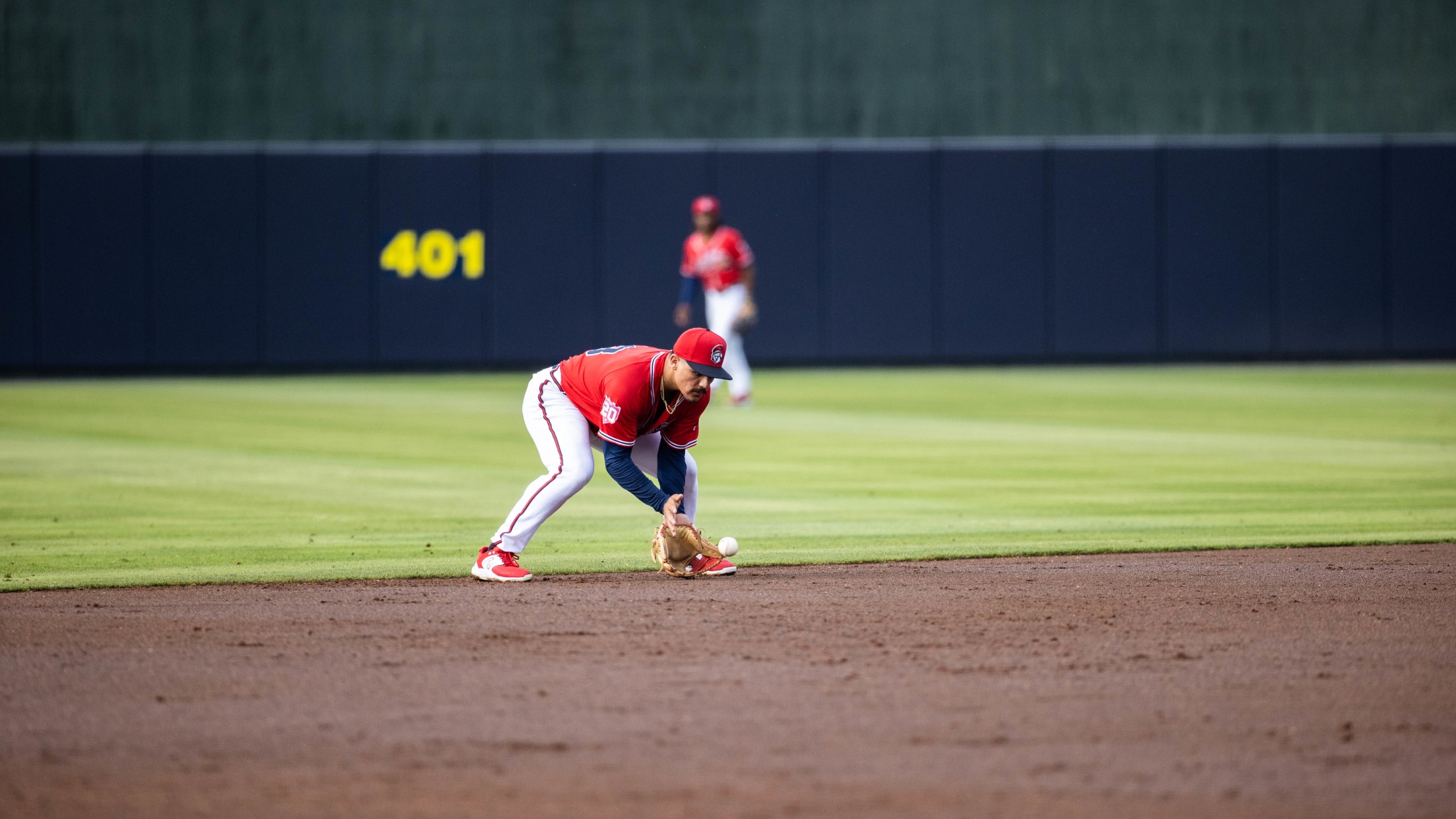 (Mills Fitzner)
ROME, GA - The Asheville Tourists topped the Rome Braves on Friday night by a final score of six runs to two. Asheville manager Nate Shaver would send Edinson Batista to the mound to face the Rome Braves, who were coming off just their third double-digit hit performance of the
ROME, GA - The Asheville Tourists topped the Rome Braves on Friday night by a final score of six runs to two.
Asheville manager Nate Shaver would send Edinson Batista to the mound to face the Rome Braves, who were coming off just their third double-digit hit performance of the season.
The Tourists starter would start the night off with a cushion, as Rome Braves starter Ian Mejia would get tabbed for one run in the game's opening frame thanks to a single from Tim Borden II.
Asheville would hold the Braves' bats hitless until the home half of the third, and scoreless until the game's final frame.
Asheville pitchers Batista and Blubaugh would combine to strike out thirteen Rome batters. A.J. Bluebaugh would strikeout six straight Rome Braves hitters over the seventh and eighth innings.
Drake Baldwin would get the Braves on the board in the game's final frame as he singled to score Kevin Kilpatrick. Geraldo Quintero would drive in the Braves second and final run of the night, plating Ehire Adrianza.
The six run to two loss is Rome's sixteenth of the season, and just their second in the six game series against Asheville.
The Braves and Tourists will continue the set tomorrow with a 5:00pm first pitch.