Braves' Woes at the Plate Continue in 3-1 Loss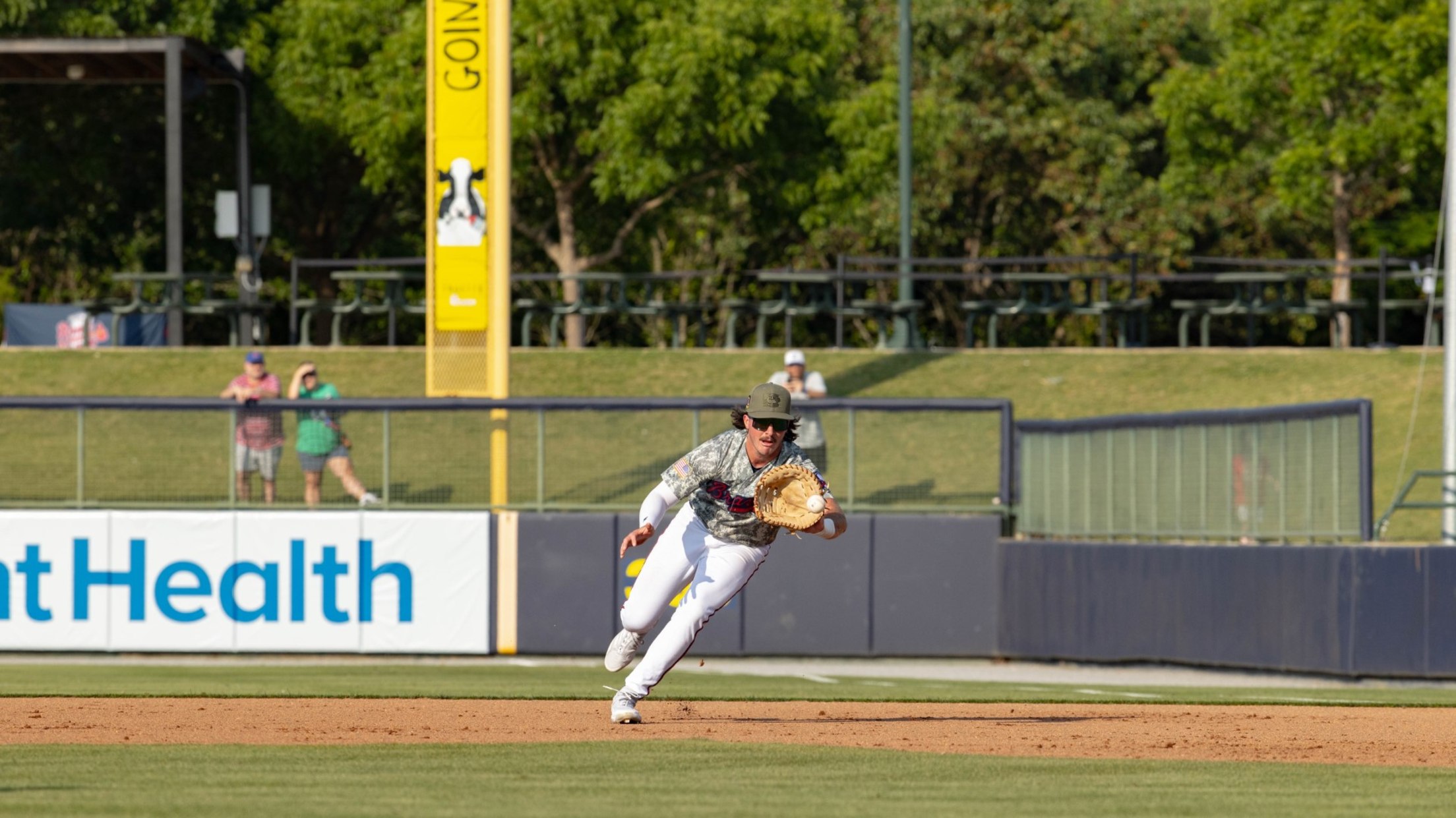 (Mills Fitzner)
ROME, GA – As a staff, the Greenville Drive struck out 18 Braves batters en route to their 3-1 win over Rome Saturday night. Rolddy Munoz turned in a fine start on the mound for the Braves, working five full innings and surrendering one unearned run. The Santo Domingo native
ROME, GA – As a staff, the Greenville Drive struck out 18 Braves batters en route to their 3-1 win over Rome Saturday night.
Rolddy Munoz turned in a fine start on the mound for the Braves, working five full innings and surrendering one unearned run. The Santo Domingo native struck out four and allowed just two free passes. Peyton Williams and Jonathan Hughes backed up Munoz and pulled the Braves along the rest of the way.
The only run the Braves lineup could muster came after Brandol Mezquita reached on an error in the third and Geraldo Quintero and Drake Baldwin singled him in. The RBI was Baldwin's 26th of the season. Ogans, Horne, and Paolini all recorded hits in the contest.
Rome will look to salvage the seventh and final game of the series against the Greenville Drive tomorrow. The Braves' Hunter Riggins will deliver the first pitch at 1:00 pm EDT.