Greenville Staves Off the R-Braves in Game Five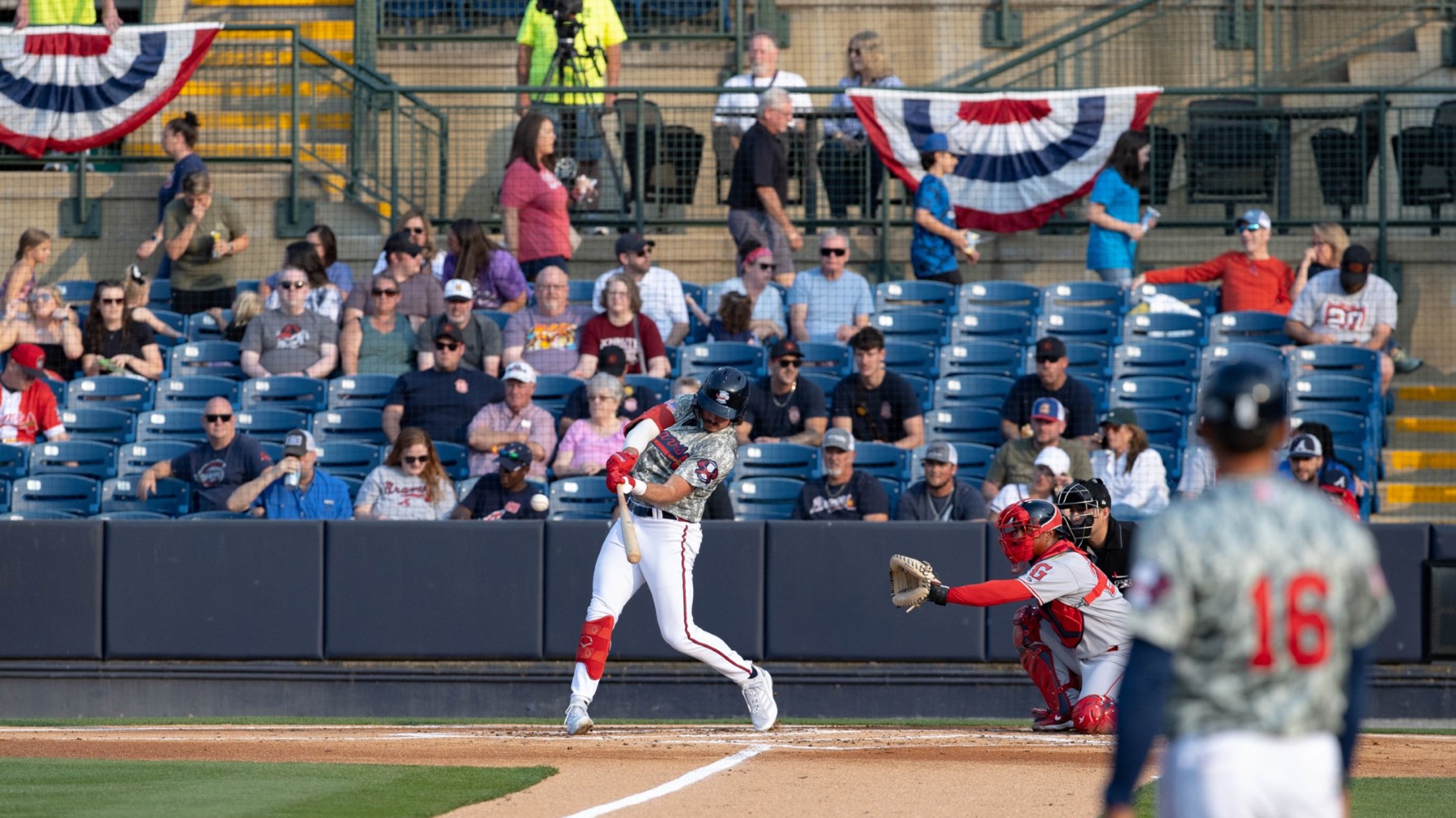 (Mills Fitzner)
ROME, GA – Two runs from the Drive proved to be enough to down the Braves, 2-1, at home on Firework Friday. Behind a gem from starter Hunter Dobbins, the Greenville Drive plated a run in the second and another in the seventh to go up 2-0 on the Braves
ROME, GA – Two runs from the Drive proved to be enough to down the Braves, 2-1, at home on Firework Friday.
Behind a gem from starter Hunter Dobbins, the Greenville Drive plated a run in the second and another in the seventh to go up 2-0 on the Braves entering the late innings. Dobbins went seven full innings and struck out a season-high ten batters en route to his second victory of the season. The only Brave to give him trouble was Bryson Horne who singled in consecutive at-bats in the second and fifth innings.
Rome's lone run came in the eighth after a Brandon Parker walk and stolen base put the outfielder in scoring position for the former Georgia Bulldog, Cory Acton. A single through the right side from Acton would score Parker and cut the Drive lead in half. Kevin Kilpatrick Jr. and Drake Baldwin were the only other Rome Braves to record hits in the losing effort.
JJ Niekro tossed 4.2 innings in relief of starter Tyler Owens, permitting just one run to cross the dish while striking out a couple. Rolddy Munoz gets the nod tomorrow in game six of the series against the Greenville Drive. First pitch will come at 5:00 pm EDT.