Horne's Three-Hit Day Lifts Braves Over Drive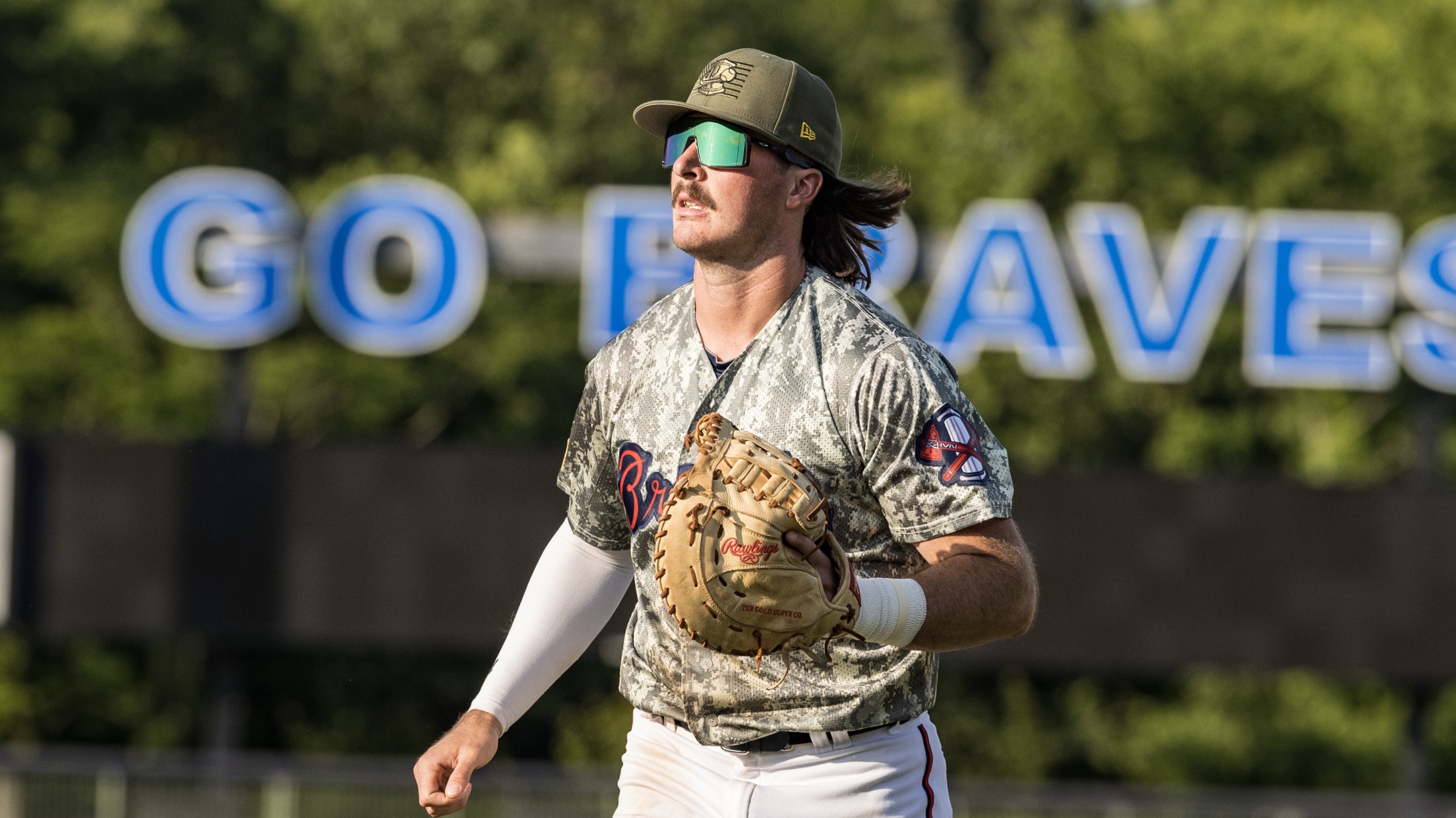 (Mills Fitzner)
ROME, GA – The seventh and final game of the series against Greenville went the way of the Braves, defeating the Drive 5-3 in comeback fashion behind Bryson Horne's 3-for-4 day at the plate. Kevin Kilpatrick Jr. registered the first hit of the ballgame and wound-up in scoring position after
ROME, GA – The seventh and final game of the series against Greenville went the way of the Braves, defeating the Drive 5-3 in comeback fashion behind Bryson Horne's 3-for-4 day at the plate.
Kevin Kilpatrick Jr. registered the first hit of the ballgame and wound-up in scoring position after an errant throw from Greenville's third baseman. He would come in to score two batters later on a Nacho Alvarez groundout. The RBI from Alvarez was his team-leading 29th of the season.
Three runs split across the third and fourth innings put the Drive in front 3-1 heading into the bottom of the fifth. Walks to Keshawn Ogans and Brandol Mezquita set the table for a 2-RBI triple off the bat of Brandon Parker to knot the game up at three apiece. Adam Zebrowski's seventh homer of the year was a solo shot to right field to put the Braves back in front in the sixth. More insurance would come in the eighth following Geraldo Quintero's triple and Horne's third hit of the ballgame.
Former first round pick and Virginia Cavalier Nick Howard utilized a 1-2-3 double play to work out of a bases loaded jam in the seventh to preserve the Rome lead. His 1.1 innings of work were enough to collect the win, his first of the year. Hayden Harris earned the save, his second.
Rome will close the month of May by beginning a six-game set in Bowling Green on Tuesday.