Rain, Unplayable Field Conditions Forces Education Day Double Header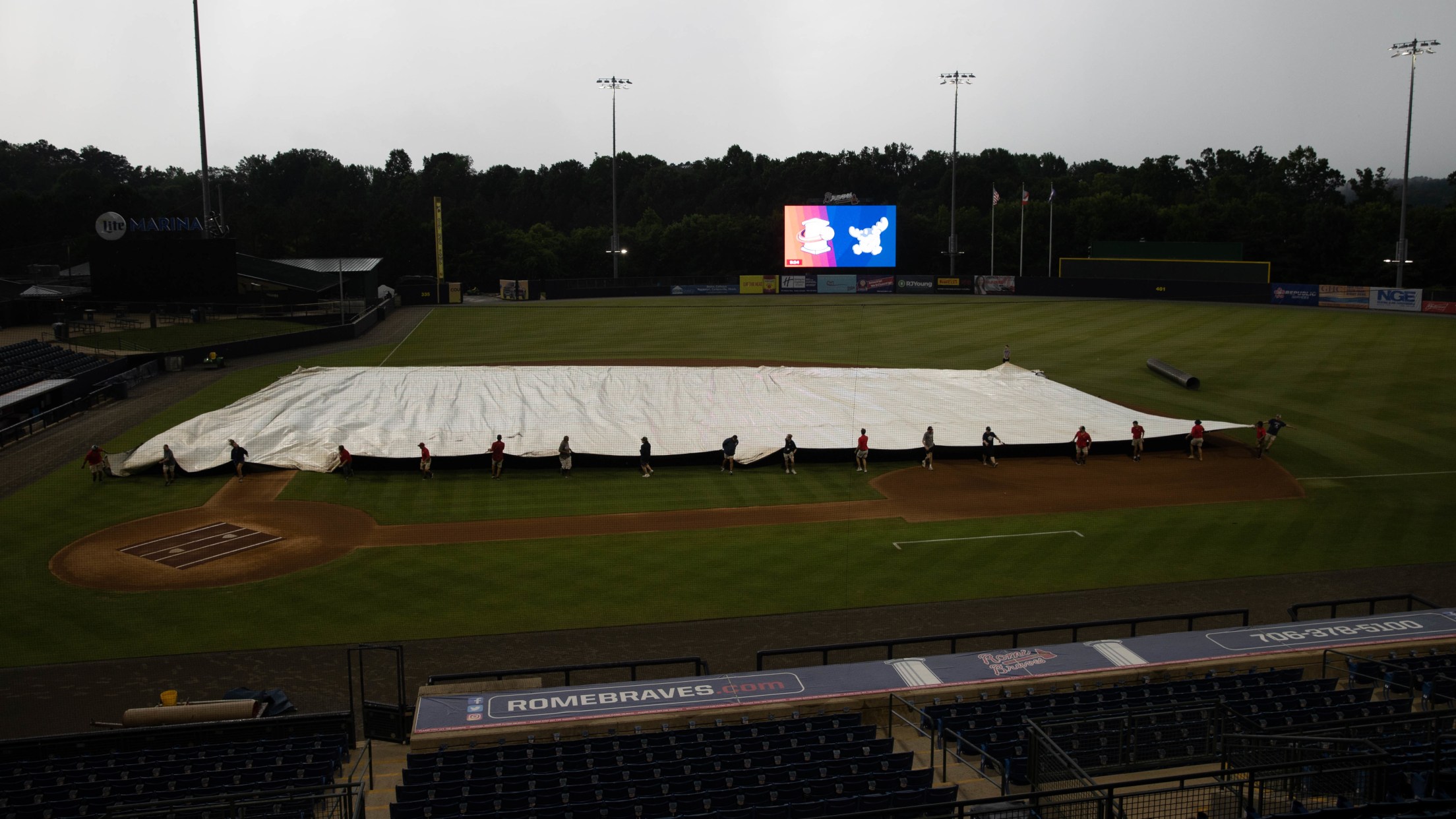 ROME, GA - Tuesday's series opener between the Rome Braves and Asheville Tourists has been postponed due to unplayable field conditions. Tuesday's contest will be made up on Wednesday as a double header, with each contest lasting seven innings. First pitch will be at 11:00am EST. Fans holding tickets to
ROME, GA - Tuesday's series opener between the Rome Braves and Asheville Tourists has been postponed due to unplayable field conditions.
Tuesday's contest will be made up on Wednesday as a double header, with each contest lasting seven innings. First pitch will be at 11:00am EST.
Fans holding tickets to Tuesday's contest may exchange them for tickets to any future home Rome Braves game.