Zebrowski Homers, 'Pen Spotless, Rome Wins Again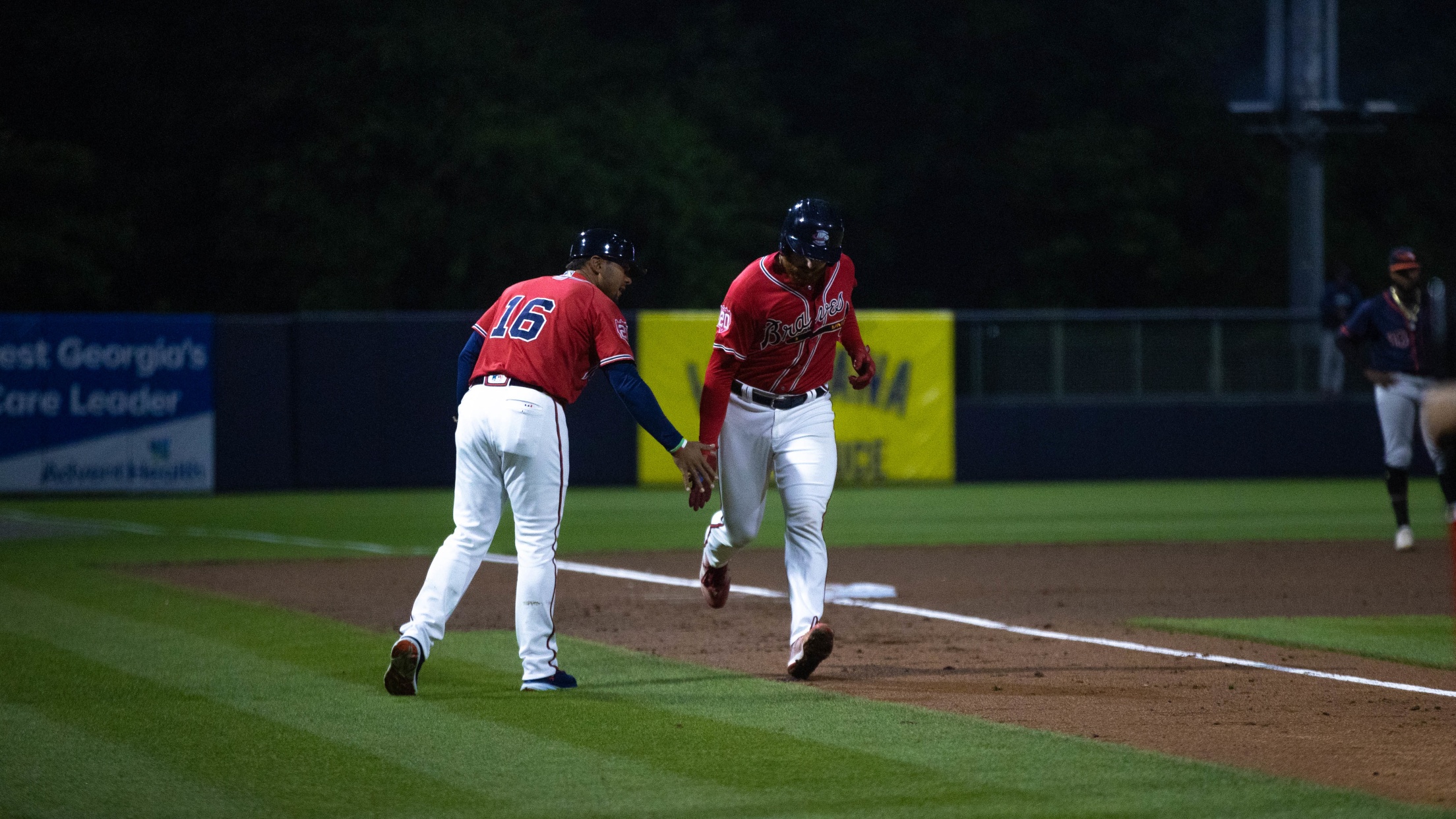 (Mills Fitzner)
ROME, GA - The High-A affiliate of the Atlanta Braves has won four straight contest against the South Atlantic League's defending back-to-back champion Bowling Green Hot Rods. With both the pitching staff and bats firing on all cylinders for Rome, first year manager Angel Flores sent Rolddy Muñoz to toe
ROME, GA - The High-A affiliate of the Atlanta Braves has won four straight contest against the South Atlantic League's defending back-to-back champion Bowling Green Hot Rods.
With both the pitching staff and bats firing on all cylinders for Rome, first year manager Angel Flores sent Rolddy Muñoz to toe the rubber in hopes of securing their first series victory of 2023.
The Braves got the offense going in the home half of the game's first frame as Nacho Alvarez Jr. would drive home Geraldo Quintero on a sacrifice fly, scoring the game's first run.
Rolddy Munoz would go to work early, and toss four innings of scoreless ball. Munoz's lone earned run would come off a Kenny Piper double in the top of the second. Munoz would make way for Luis Vargas, who turned in his best performance of the 2023 campaign.
Vargas wold spin five shutout innings, punching out seven while only issuing one walk. The two Braves hurlers would combine to fan twelve Bowling Green Batters.
Rome would tack on two more runs as Nacho Alvarez would single in the sixth, and Adam Zebrowski would homer in the bottom of the seventh inning.
Friday's three run to one victory is Rome's twelfth of the year, and they are now at a .500 winning percentage for the first time since April 12th. The win is their fourth straight, and their sixth straight over Bowling Green dating back to April 15th.
The Braves and Hot Rods will continue the series on Saturday evening for a 5:00pm first pitch.