Express Fall to Isotopes in Series Finale 9-6
Albuquerque Salvages Series With Sunday Victory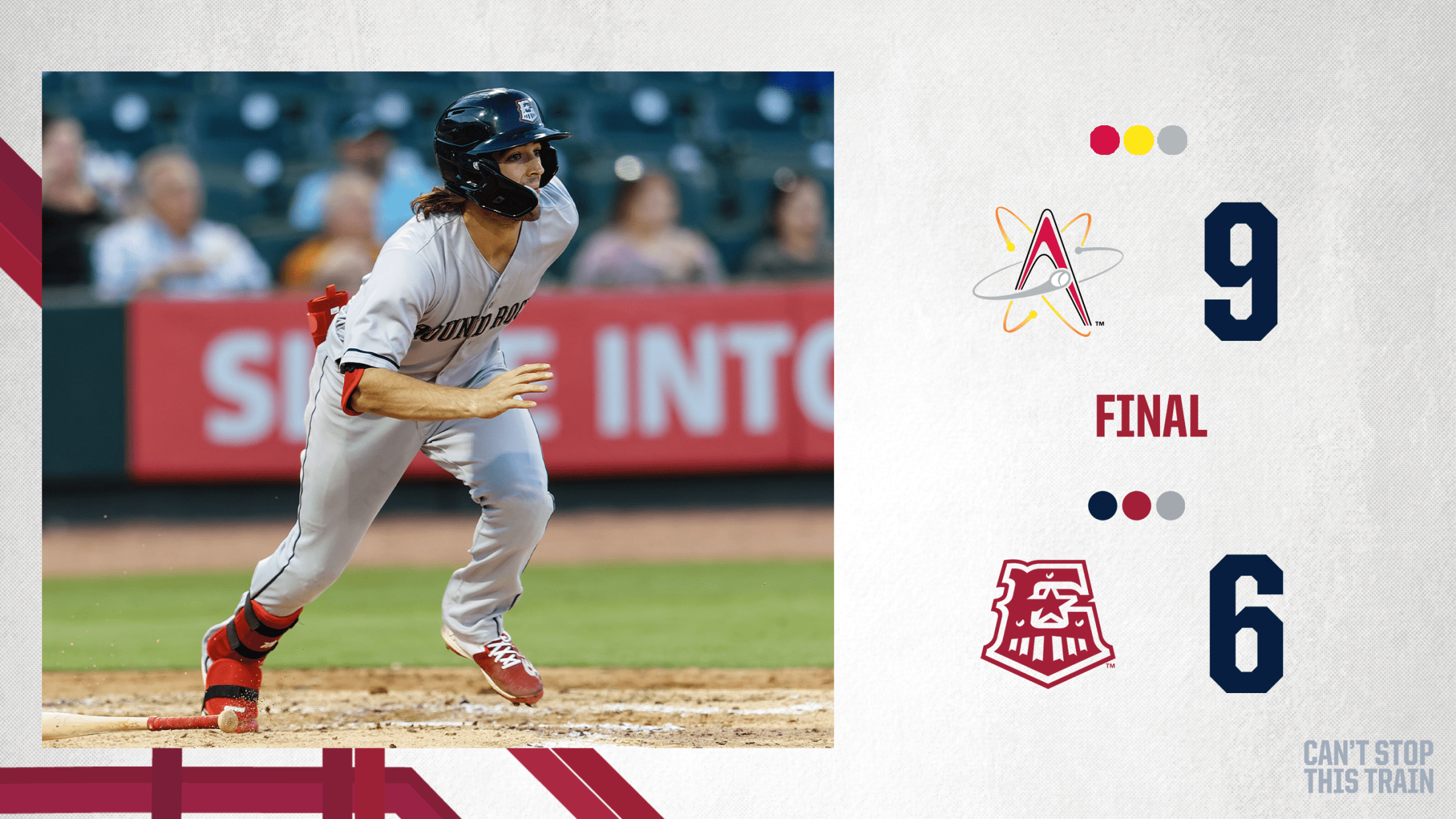 (Eddie Kelly / ProLook Photos)
ROUND ROCK, Texas – The Round Rock Express (12-6) fell in the series finale against the Albuquerque Isotopes (7-11) on Sunday afternoon at Dell Diamond by a final score of 9-6. The Isotopes outhit the E-Train offense 16-8. Albuquerque starter LHP Dillon Overton (2-1, 4.50) collected the win following 6.0
ROUND ROCK, Texas – The Round Rock Express (12-6) fell in the series finale against the Albuquerque Isotopes (7-11) on Sunday afternoon at Dell Diamond by a final score of 9-6. The Isotopes outhit the E-Train offense 16-8.
Albuquerque starter LHP Dillon Overton (2-1, 4.50) collected the win following 6.0 innings. He allowed three runs on four hits, two of which were E-Train home runs, with four strikeouts. Round Rock reliever RHP Jason Bahr (0-1, 9.72) took the loss after 3.0 innings out of the bullpen. Bahr tallied five strikeouts, but allowed two earned runs on five hits. Isotopes RHP Chad Smith (0-1, 3.52 ERA) earned his third save of the season after tossing one inning of scoreless baseball. He allowed one hit and ended the game on a double play.
Along the Train Tracks:
Round Rock snagged a 2-0 lead in the third inning when 2B Nick Tanielu tripled and SS Josh Smith came up next to hit a 1-2 pitch onto the center-field shed.
In the fourth inning, a bases-loaded walk for Albuquerque 3B Tim Lopes cut the Round Rock lead to 2-1 before 1B Elehuris Montero singled to score 2B LJ Hatch and tie the game at two.
Albuquerque took a 4-2 lead in the fifth inning. With two outs, Isotopes DH Jonathan Morales was on second base while Hatch was on first. An RBI single from SS Kyle Holder plated Morales before Lopes knocked a double to score Hatch.
Round Rock grabbed a run back in the bottom of the inning as 3B Davis Wendzel hit his fourth home run of the season. The solo dinger made it a 4-3 contest.
After a home run from Albuquerque C Brian Serven led off the seventh inning, Hatch worked a walk. A two-out single from 1B D.J. Peterson paired with an Express error scored Hatch and allowed Peterson to move into scoring position. LF Sean Bouchard drew a bases-loaded walk to send Peterson home and give the Isotopes a commanding 7-3 lead.
Express LF Zach Reks led the bottom of the seventh off with a double before 1B Sherten Apostel doubled to right field and pushed Reks to third base. Wendzel added his second RBI of the day, scoring Reks on a sacrifice fly. C Meibrys Viloria continued the inning as he hit his first home run of the season with Apostel on second base. The two-run home run made it a 7-6 game.
Albuquerque's offense kept rolling in the ninth inning. Peterson and Schebler each singled and a wild pitch moved them to second and third, respectively. Bouchard lined a hit into left field to give the Isotopes a 9-6 lead that held to be final.
E-Train Excerpts:
Despite the day's loss, Round Rock still earned the series victory over Albuquerque. Following their six-game split with El Paso to open the year, the E-Train has won the last two series.
SS Josh Smith hit his third home run of the season on Sunday. All three of his dingers for the Express have been during day games. He also extended his hitting streak to nine games after going 1-for-4.
Round Rock's offense sent three hits out of the park as Smith, 3B Davis Wendzel and C Meibrys Viloria all blasted home runs. Smith's was tracked at 421 feet while Wendzel's was 398 and Viloria's was 416.
Express pitchers allowed 16 Isotopes hits during the contest to tie a season high. El Paso also had 16 hits on Opening Night at Dell Diamond.
RHP Nick Tropeano tossed 1.1 scoreless innings out of the Round Rock bullpen. Tropeano hasn't allowed a run in his last four appearances, a streak that comes after surrendering five runs over his first 4.0 innings on the year.
Round Rock RHP Tyree Thompson made his Triple-A debut during Sunday's game, finishing his 0.2-inning outing with three runs, two earned, two hits, two walks and two strikeouts.
Next up: Following the scheduled off day on Monday, Round Rock will host the Salt Lake Bees on Tuesday night at 7:05 p.m. from Dell Diamond. *Express *RHP Cole Winn (1-0, 1.38 ERA) will start in the series opener while Salt Lake plans to start LHP Ryan Smith (0-1, 5.54 ERA). The first three games of the series will take place in Round Rock before the Express hit the road and play the final three games at Smith's Ballpark in Salt Lake.
Single game tickets as well as full season and mini season membership plans are on sale now. For more information about the Express, visit RRExpress.com or call (512) 255-2255. Subscribe to the E-Train email newsletter and keep up with the Express on Facebook, Instagram and Twitter!