Express Swallow Chihuahuas for 9-4 Series Win
Round Rock Plates Seven Runs In Fifth Inning En Route to Victory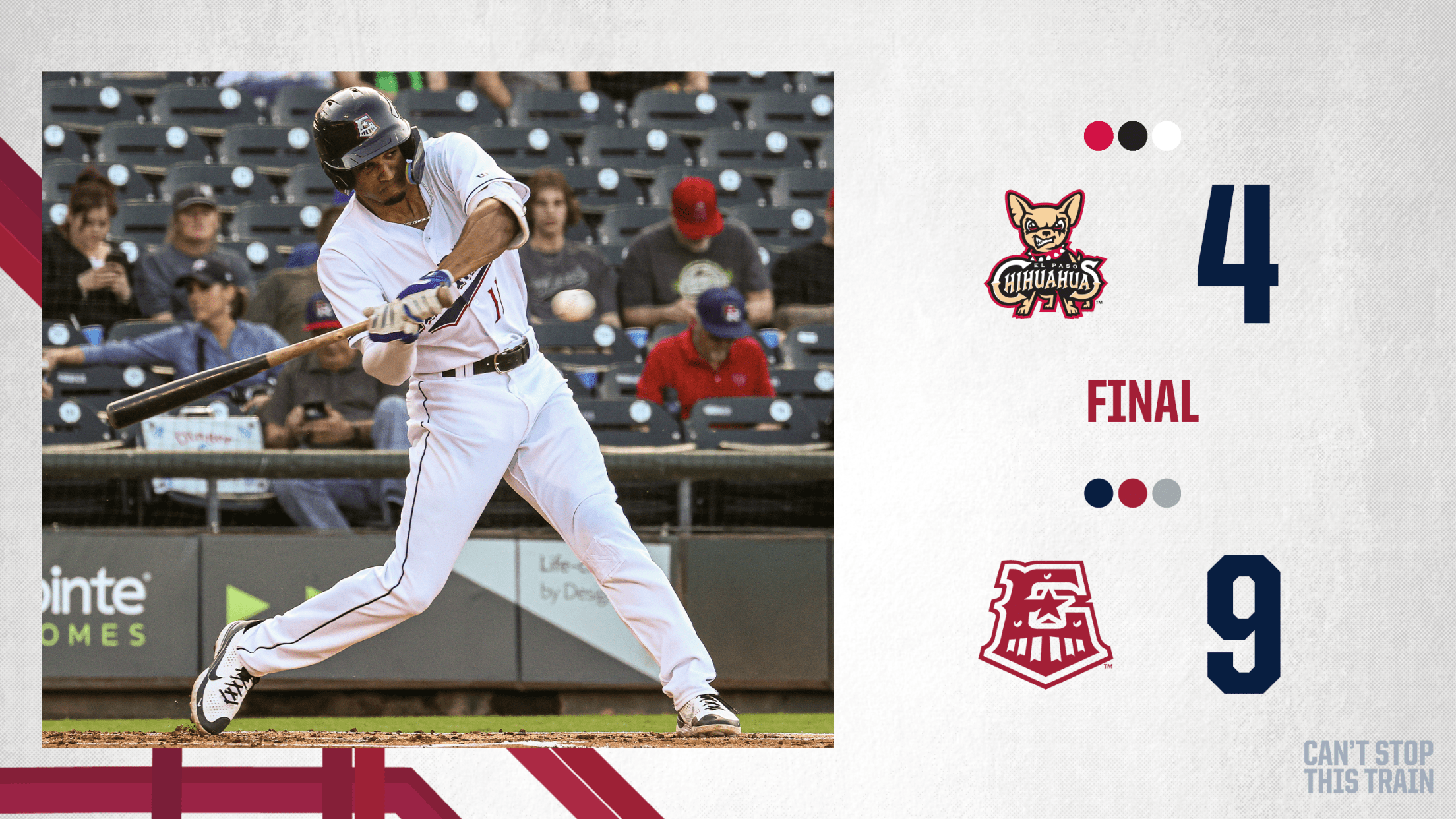 ROUND ROCK, Texas – The Round Rock Express (26-16) took home a 9-4 victory over the El Paso Chihuahuas on Sunday afternoon at Dell Diamond. The Express claimed two-of-three games to win the series. Round Rock starter RHP A.J. Alexy (2-1, 6.57) earned the win after 5.0 innings on the
ROUND ROCK, Texas – The Round Rock Express (26-16) took home a 9-4 victory over the El Paso Chihuahuas on Sunday afternoon at Dell Diamond. The Express claimed two-of-three games to win the series.
Round Rock starter RHP A.J. Alexy (2-1, 6.57) earned the win after 5.0 innings on the mound. He allowed four runs on six hits with six strikeouts and three walks. El Paso starter LHP Ryan Weathers (1-3, 6.93) collected the loss after allowing six runs, although none were earned. He allowed nine hits with one strikeout and one walk over 4.2 innings.
Along the Train Tracks:
LF Nick Solak gave the Express a 1-0 lead in the first inning. 3B Josh Smith singled with one out and RF Leody Taveras reached base on a Chihuahuas error before Solak laced a baseball into the right field corner to score Smith.
El Paso answered with two runs in the second inning. LF Brent Rooker earned a one-out walk before 3B Matthew Batten hit a two-run blast to left field and the Chihuahuas led 2-1.
Round Rock CF Bubba Thompson bunted for a single and stole second base in the third. The catcher's throw went into center field and he sprinted to third before Smith then hit a sacrifice fly to score Thompson.
El Paso had an answer in the fourth inning when two hits and a walk loaded the bases with one out. C Brett Sullivan singled to score two runs and the Chihuahuas took back the lead, 4-2.
An Express attack in the fifth inning saw Round Rock score seven runs on six hits, two El Paso errors and a wild pitch. 2B Nash Knight and C Yohel Pozo each recorded one RBI while Smith and Thompson drove in two runs apiece to help Round Rock take a 9-4 advantage.
E-Train Excerpts:
Express RHP A.J. Alexy made his ninth start of the season and tossed five innings for the win. After collecting his first Triple-A win in his last start, Alexy won back-to-back starts for the first time since June of 2021 while playing with Double-A Frisco.
Round Rock 3B Josh Smith and LF Nick Solak each had three hits. Smith tied his season high in both hits and RBI with a 3-for-3 performance that included three RBI.
RHP Ryder Ryan, RHP Albert Abreu, RHP Josh Sborz and RHP Yerry Rodriguez each threw a scoreless inning out of the Round Rock bullpen without allowing a hit.
Next up: Round Rock will hit the road and begin a six-games series on Tuesday night against the Albuquerque Isotopes from Rio Grande Credit Union Field from Isotopes Park. Express LHP Kolby Allard (0-1, 4.91) is slated to take the mound up against Isotopes LHP Dillon Overton (2-5, 7.56). First pitch is scheduled for 7:35 p.m. CT.
Single game tickets as well as full season and mini season membership plans are on sale now. For more information about the Express, visit RRExpress.com or call (512) 255-2255. Subscribe to the E-Train email newsletter and keep up with the Express on Facebook, Instagram and Twitter!