Oklahoma City Derails Round Rock With 19-0 Victory
Final Score Saw Largest Margin of Loss in Express Triple-A History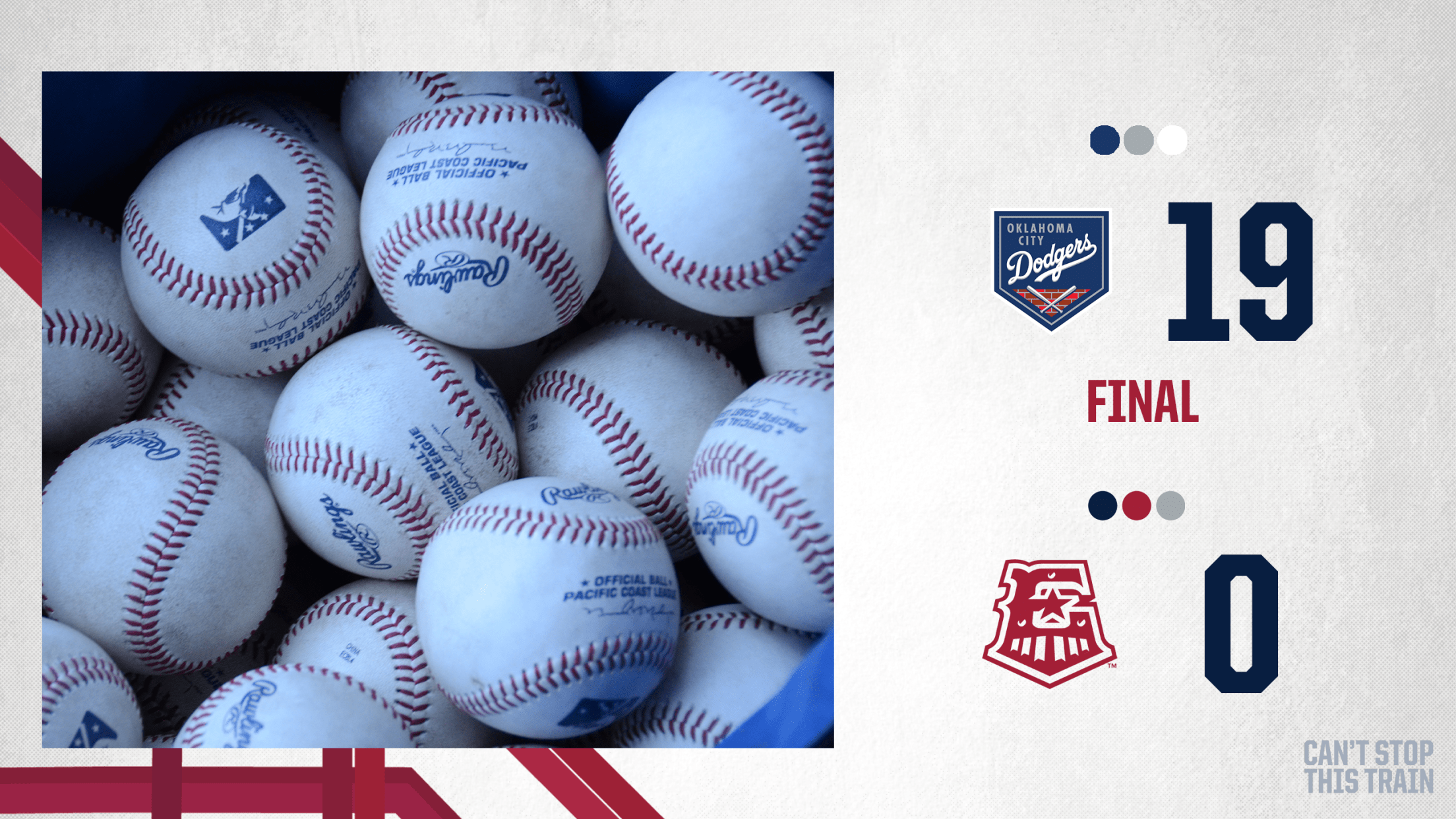 ROUND ROCK, Texas – The Round Rock Express (20-13) were shut out for just the second time this season as the Oklahoma City Dodgers (20-13) earned a 19-0 victory at Dell Diamond on Thursday night. Oklahoma City RHP Yefry Ramirez (2-0, 2.93) collected the win. Ramirez threw a complete game
ROUND ROCK, Texas – The Round Rock Express (20-13) were shut out for just the second time this season as the Oklahoma City Dodgers (20-13) earned a 19-0 victory at Dell Diamond on Thursday night.
Oklahoma City RHP Yefry Ramirez (2-0, 2.93) collected the win. Ramirez threw a complete game shutout and needed only 107 pitches. He allowed three hits, struck out eight and walked only one. Ramirez faced one batter over the minimum. Round Rock RHP A.J. Alexy (0-1, 7.16) was tagged with the loss. Alexy allowed eight runs on nine hits over 2.2-innings. He walked three and struck out four.
Along the Train Tracks:
Despite retiring the first two batters he faced, Round Rock starter RHP A.J. Alexy allowed a solo home run from Oklahoma City DH Jake Lamb to start the night's scoring. The Dodgers tacked on a second run when CF Kevin Pillar doubled then 1B Ryan Noda singled to score Pillar for a 2-0 lead.
In the second inning, Dodgers C Tony Wolters smacked a one-out double before LF Drew Avans earned a walk. A fielder's choice for SS Eddy Alvarez took Avans off the bases and put runners on first and third. An RBI single from 2B Miguel Vargas scored Wolters and extended the lead to 3-0.
The Oklahoma City bats stayed hot in the third when RF Jason Martin blasted a two-run home run to score Noda and build the lead to 5-0. Wolters worked a one-out walk to keep the frame moving before Alvarez doubled and Vargas scored both runners on a single. Lamb followed with a single of his own that moved Vargas to third before Pillar hit his ninth home run of the season, extending the advantage to 10-0.
Oklahoma City put up a crooked number in the fifth inning. The Dodgers scored six runs on three home runs to take a 16-0 advantage. Noda knocked a two-run shot before 3B Andy Burns made it back-to-back jacks to bring the score to 13-0. After Martin singled and Wolters walked, Alvarez hit a 362-foot home run.
In the seventh frame, Oklahoma City tagged Round Rock for two more runs. A fielding error from Express 3B Nash Knight allowed a run to score and extended the inning. Alvarez took advantage with an RBI groundout to make it an 18-0 contest.
The Dodgers posted one more run in the ninth for good measure when a Wolters single scored Martin to give Oklahoma City a 19-0 lead that held to be final.
E-Train Excerpts:
The loss for Round Rock was the largest since the E-Train joined the ranks of Triple-A. The two largest losses before tonight's game came on April 11, 2018 and August 30, 2010. In 2018, Round Rock dropped a 19-1 contest at Oklahoma City. In 2010, the E-Train lost a 23-5 game in Omaha.
The Express pitching staff allowed six Dodgers home runs on the night. The last time that Round Rock allowed six opposing batters to go yard was on June 2, 2019 versus Iowa.
Oklahoma City RHP Yefry Ramírez tossed a complete game shutout. RHP Bryan Rodriguez was the last opposing pitcher to throw a nine-inning complete game shutout against the Express. It came on August 1, 2017 at Dell Diamond against El Paso.
Next up: The Express and Dodgers return to Dell Diamond on Friday night for the fourth game of the series. Round Rock RHP Cole Winn (2-0, 5.68) is scheduled to start against Oklahoma City RHP Sam Gaviglio (**3-2, 5.36**). First pitch is set for 7:05 p.m. CT.
Single game tickets as well as full season and mini season membership plans are on sale now. For more information about the Express, visit RRExpress.com or call (512) 255-2255. Subscribe to the E-Train email newsletter and keep up with the Express on Facebook, Instagram and Twitter!