Express Rally For 5-3 Victory Over Salt Lake
Round Rock Takes Advantage of Three Salt Lake Errors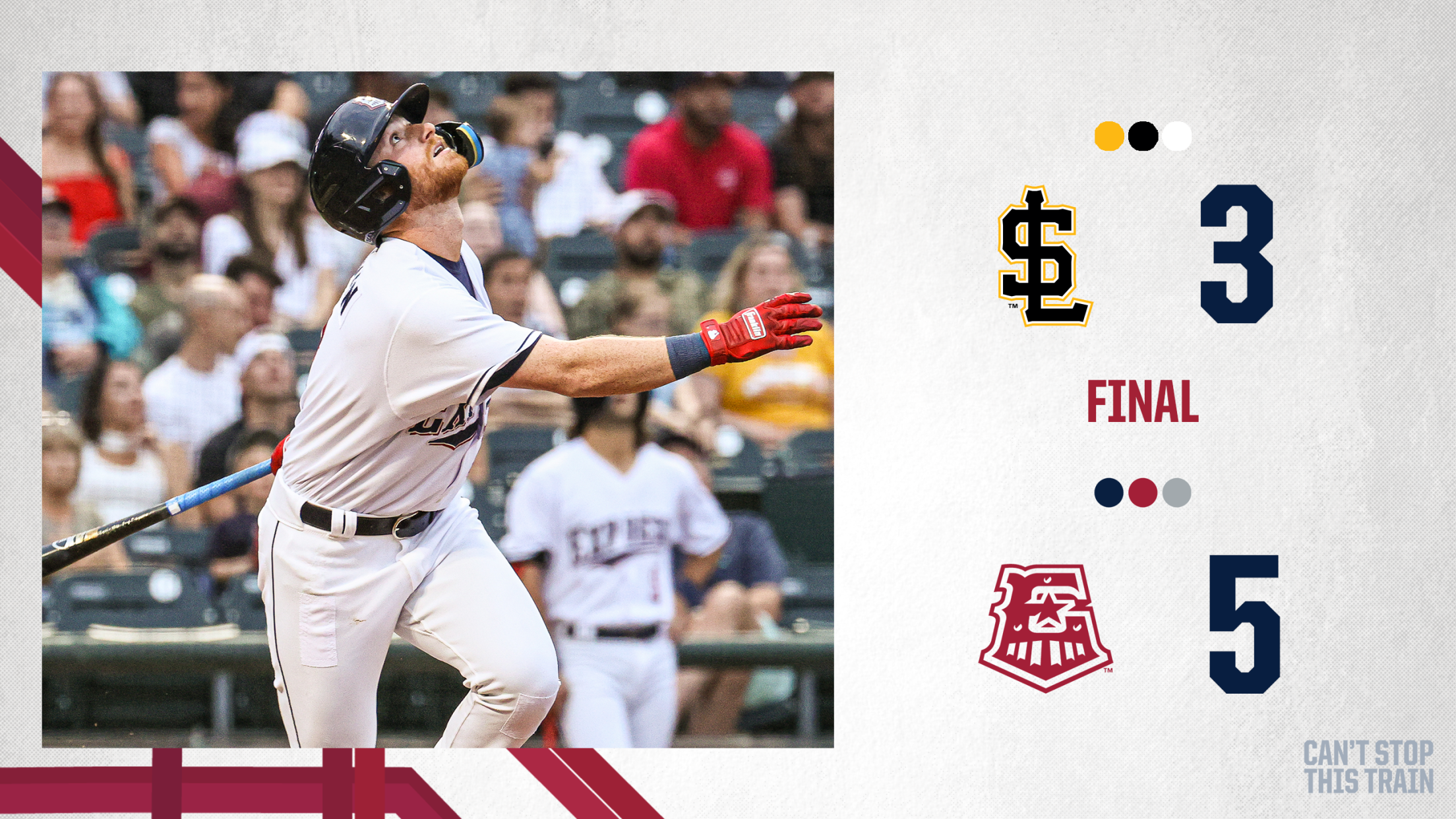 (Andy Nietupski / TTL Sports Media)
ROUND ROCK, Texas – The Round Rock Express (13-6) earned a 5-3 series-opening win over the Salt Lake Bees (9-10) on Tuesday night at Dell Diamond. The Express trailed 3-0 entering the home-half of the sixth inning, but scored three times in the sixth, and twice in the seventh, to
ROUND ROCK, Texas – The Round Rock Express (13-6) earned a 5-3 series-opening win over the Salt Lake Bees (9-10) on Tuesday night at Dell Diamond. The Express trailed 3-0 entering the home-half of the sixth inning, but scored three times in the sixth, and twice in the seventh, to collect the win.
Express RHP Nick Snyder (1-0, 0.00) earned his first win of the season. He did not allow a run and surrendered just one hit with one strikeout during his one inning of relief. Bees RHP Wander Suero (1-2, 1.59) was tagged with a blown-save loss after going just 1.0 inning and allowing one unearned run. RHP Jesus Tinoco was tasked with the final six outs and earned his third save of the year for Round Rock. He went 2.0 innings without allowing a run or a hit while walking one and grabbing one strikeout.
Along the Train Tracks:
Round Rock RHP Cole Winn tossed three scoreless innings and seven strikeouts before allowing the first run of the game in the fourth frame. Salt Lake 2B Luis Rengifo sprinted home from third base on a wild pitch for a 1-0 lead.
The visitors tacked on one more run facing Winn in the fourth when LF Dillon Thomas hit a ground ball that deflected off the foot of Winn and over to E-Train 3B Nick Tanielu. RF Jose Rojas scored, extending the advantage to 2-0.
The Bees extended the gap to 3-0 in the sixth inning when Rengifo tripled with one out and Rojas collected an RBI on a groundout to Express 1B Matt Carpenter.
The Round Rock offense found its stride in the sixth inning as CF Josh Smith hit a leadoff single before RF Leody Taveras followed with a double to score his teammate. 2B Ryan Dorow kept things going when he doubled and moved Taveras to third. C Sam Huff then hit a chopper to Salt Lake 3B Brendon Davis, who committed an error throwing toward home that scored both Taveras and Dorow, tying the game at three.
The seventh saw Round Rock take advantage of two Salt Lake errors. Tanielu reached on an error by SS David Fletcher before Taveras reached on a throwing error from Davis. A single from Dorow loaded the bases then a two-RBI single from LF Zach Reks pushed the Express ahead 5-3.
E-Train Excerpts:
CF Josh Smith finished the night 2-for-4 with one run scored, extending his hitting streak to 10 games. After starting the season hitting .143 (4-28) through his first seven games, Smith has averaged .381 (16-42) over his last 10 games.
While the two runs given up by RHP Cole Winn were the most allowed during a singular appearance this year, the righty tallied a season-high seven strikeouts and did not walk a batter for the first time in any of his four outings.
For the second time this season, RHP Jesus Tinoco has gone two innings to earn a save. The right-hander has allowed just two runs in seven appearances and 10.2 innings.
Only one of the five Express runs on the night was earned as Round Rock took advantage of three Salt Lake errors to score four of their runs.
Next up: Round Rock and Salt Lake prepare for the second game of the series on Wednesday. Express RHP Tyson Miller (1-0, 0.90) will be opposed by Salt Lake LHP Jake Kalish (2-0, 0.93**). First pitch is scheduled for 7:05 p.m. at **Dell Diamond.
Single game tickets as well as full season and mini season membership plans are on sale now. For more information about the Express, visit RRExpress.com or call (512) 255-2255. Subscribe to the E-Train email newsletter and keep up with the Express on Facebook, Instagram and Twitter!