Bees Sting Express in Shutout Fashion on Thursday Night
Salt Lake's 2-0 Win Closes Out the First Half of the Series at Dell Diamond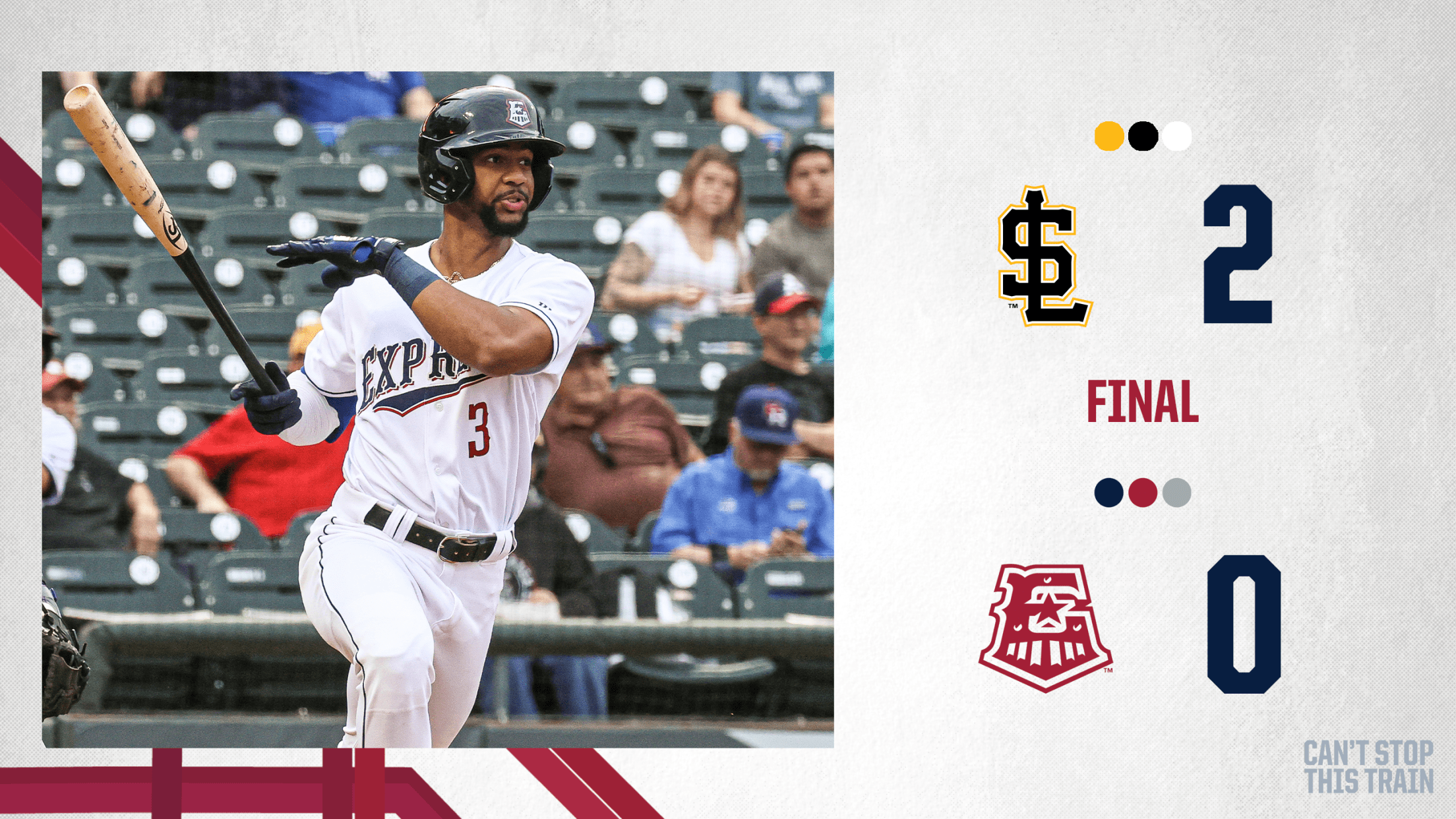 (Andy Nietupski / TTL Sports Media)
ROUND ROCK, Texas – The Round Rock Express (14-7) faced its first shutout of the 2022 season thanks to a final score of 2-0 as the Salt Lake Bees (10-11) found their first victory of the series on Thursday night at Dell Diamond. Round Rock LHP Jake Latz (2-3, 4.30)
ROUND ROCK, Texas – The Round Rock Express (14-7) faced its first shutout of the 2022 season thanks to a final score of 2-0 as the Salt Lake Bees (10-11) found their first victory of the series on Thursday night at Dell Diamond.
Round Rock LHP Jake Latz (2-3, 4.30) was tagged with the loss after allowing the eventual winning run to cross during his 4.0-inning start. The lefty struck out six throughout his outing. Salt Lake starter LHP Jhonathan Diaz (2-0, 1.96) earned the win with 8.0 shutout innings of work that saw just one hit and seven punchouts. Bees RHP Zack Weiss closed the game out with a hitless ninth inning that earned him the save.
Along the Train Tracks:
After a scoreless first three innings, Salt Lake scored the night's first run in the fourth when 1B David MacKinnon hit a leadoff home run 402 feet into left center field, giving the Bees a 1-0 lead.
The visitors extended the gap to 2-0 in the sixth as MacKinnon hit his second dinger of the night. The infielder's third home run of the season went 421 feet.
The Express finished with one hit during the game, a single from LF Leody Taveras that came in the first frame. RF Elier Hernandez reached base twice, once after being hit by a pitch in the second inning and once on a Bees error in the eighth. Round Rock went down in order throughout the rest of the night as Salt Lake's pitching staff faced just two over the minimum.
E-Train Excerpts:
Round Rock was shut out for the first time this season with the 2-0 final. The Express have scored just one run twice this year, once on April 5 versus El Paso and once on April 13 at Sugar Land.
Texas Rangers RHP Josh Sborz made his first Major League rehab appearance with one shutout inning of relief that saw Salt Lake's batters go down in order thanks to a strikeout, flyout and groundout.
The final four E-Train pitchers tossed scoreless outings out of the bullpen as Sborz, RHP Yerry Rodriguez, RHP Dan Winkler and RHP Nick Snyder combined for 3.0 innings, one hit, two walks and five strikeouts.
Next up: The Express and Bees head out west to continue the series at Smith's Ballpark in Salt Lake. Round Rock RHP Kohei Arihara (0-1, 5.25) is scheduled to start game four against Salt Lake RHP Cesar Valdez (2-1, 3.60**)**. First pitch in Utah is set for 7:35 p.m. CT.
Single game tickets as well as full season and mini season membership plans are on sale now. For more information about the Express, visit RRExpress.com or call (512) 255-2255. Subscribe to the E-Train email newsletter and keep up with the Express on Facebook, Instagram and Twitter!