River Cats Nine Lives Podcast: Ep 34 - Isan Díaz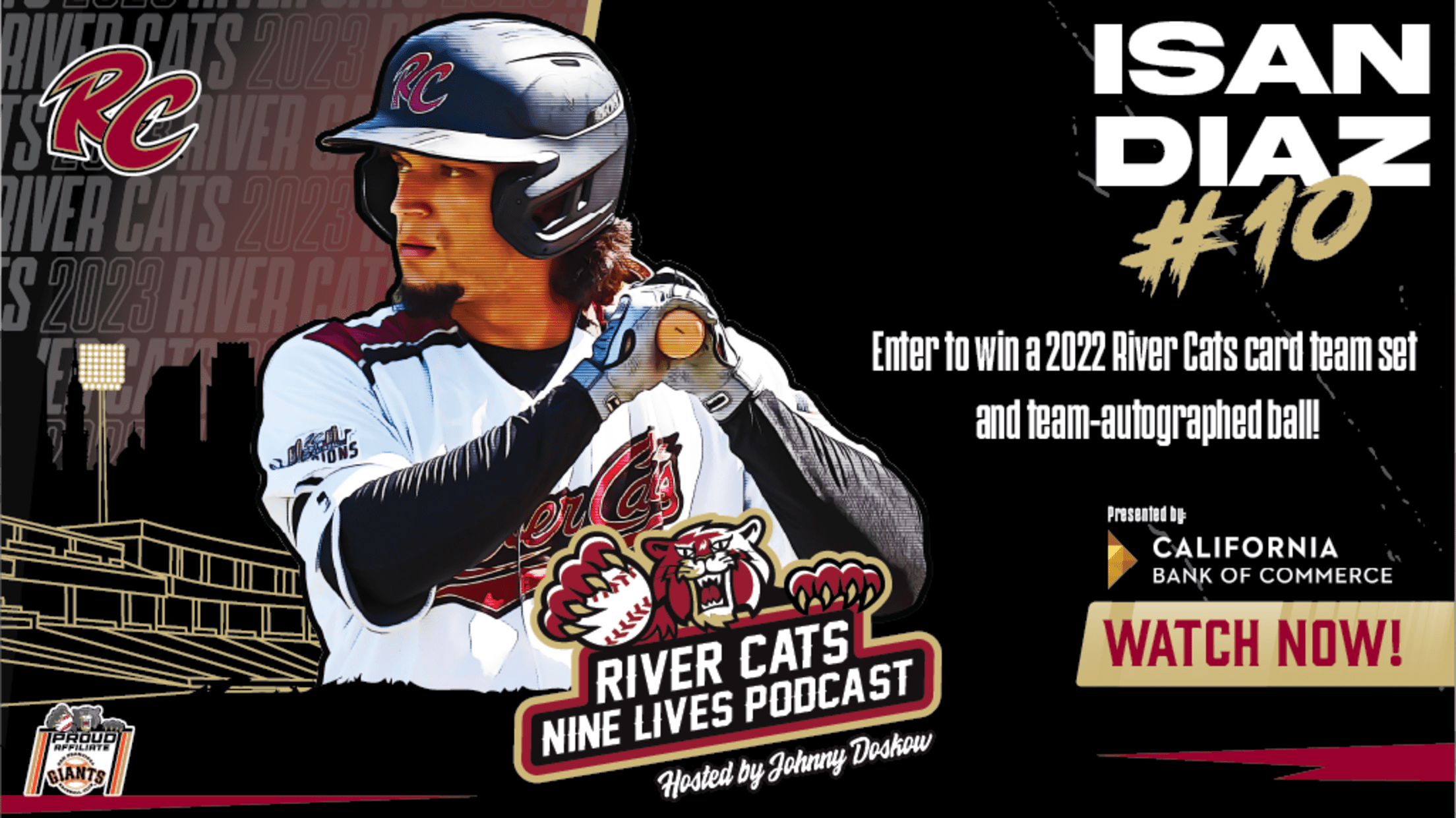 San Francisco Giants infielder Isan Díaz talks about his impressive 2022 season, being traded three times, his incredible hero-ball game vs Reno, and more on the latest episode of the River Cats Nine Lives Podcast. Visit Rivercats.com for the latest news on the Sacramento River Cats and subscribe to the
San Francisco Giants infielder Isan Díaz talks about his impressive 2022 season, being traded three times, his incredible hero-ball game vs Reno, and more on the latest episode of the River Cats Nine Lives Podcast.
Visit Rivercats.com for the latest news on the Sacramento River Cats and subscribe to the Nine Lives Podcast on YouTube, Spotify, iTunes, or Anchor so you never miss a show.
Want to win a River Cats trading card team set and a team-autographed baseball? Follow the link below and listen to the podcast to find the answer to this week's question.