Relentless Offense Leads Lynchburg to a Series Opening Win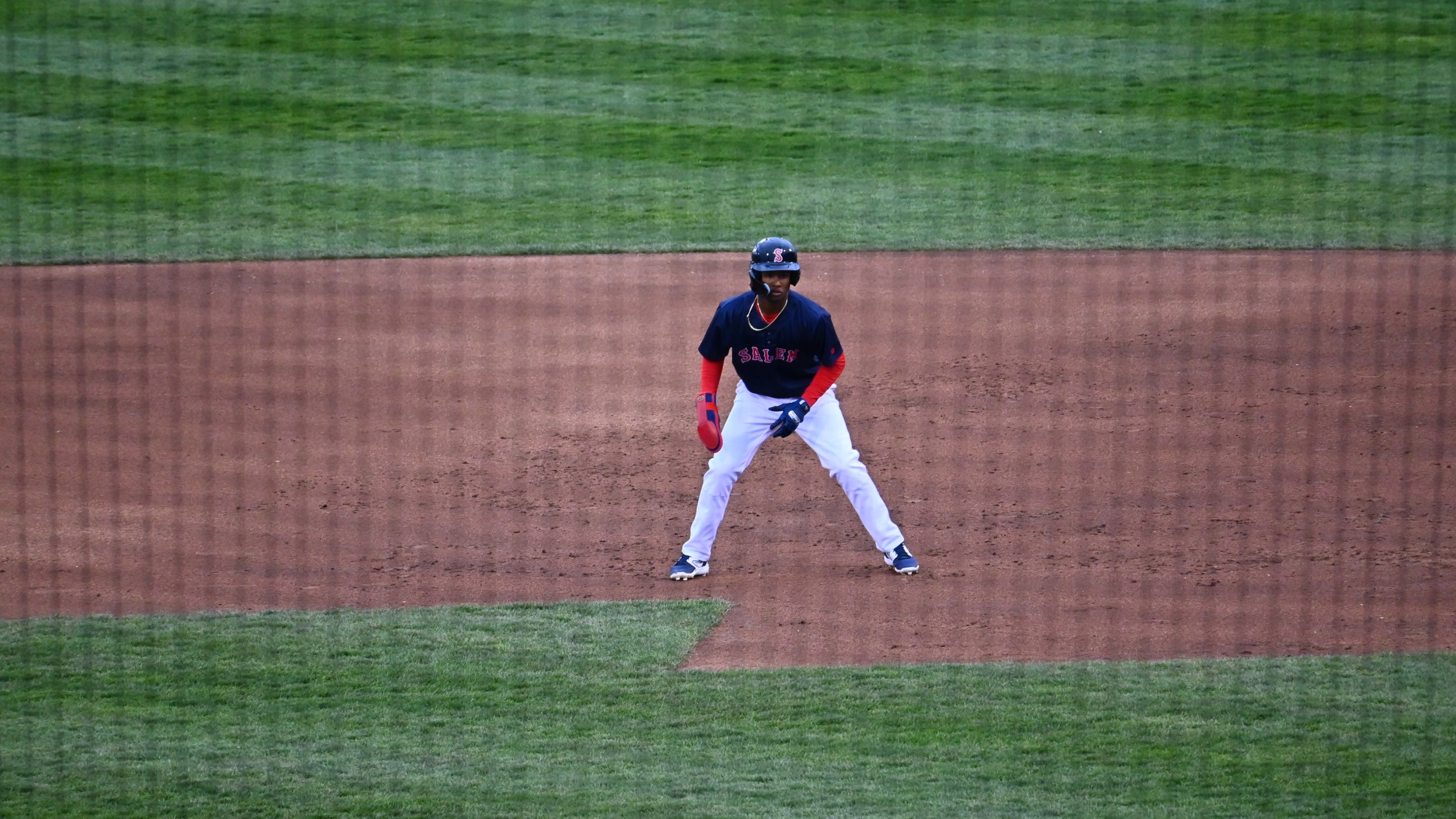 After a successful (4-2) trip on the road in a series victory over Carolina, he Red Sox returned home to Salem Tuesday night, opening up a six game series with the rivaled Lynchburg Hillcats. Incredibly, heading into the ballgame the all-time series between Salem and Lynchburg was knotted up at
After a successful (4-2) trip on the road in a series victory over Carolina, he Red Sox returned home to Salem Tuesday night, opening up a six game series with the rivaled Lynchburg Hillcats.
Incredibly, heading into the ballgame the all-time series between Salem and Lynchburg was knotted up at 593-593 dating all the way back to 1968, the first time the teams met.
Lynchburg started out red hot and fast, scoring three runs in the top of the first inning, setting the tone early. Stuck in a pickle, Angel Zarate was the perfect distraction, allowing Juan Benjamin to score. Maick Collado scored Angel Zarate on an RBI double, followed up by a Manuel Mejias RBI double of his own, scoring Collado.
After a scoreless second inning for both squads, it was still 3-0 with the Hillcats in front heading into the third and from then on, Lynchburg didn't look back. They tallied a 3 piece in the third and put up four more in the fourth and one more in the fifth. In the blink of an eye, Salem trailed 11-0 heading into the bottom of the fifth.
Well, they say it's a game of runs and the Red Sox went on a big run of their own in the fifth, scoring eight runs which pulled Salem within three (11-8). With the help of a pair of walks, a hit by pitch, and an error, the Sox tallied six hits on top of a sacrifice fly from Luis Ravelo.
Lynchburg jabbed right back in the sixth, scoring a pair of runs to extend the lead, 13-8. The Hillcats would score another in the seventh, while a leadoff single from Luis Ravelo sparked a four run seventh out of the Red Sox making it 14-12 heading into the eighth inning.
After that, the fun was over as the Hillcats tacked on one more insurance run in the eighth and shut down Salem in their final six outs. The numbers were eye popping as Lynchburg totaled 18 hits and the Red Sox had 15 knocks of their own.
Lynchburg threw four arms, while Salem had six men on the mound overall. 20 year old, Maick Collado, really stood out for the Hillcats, going four for five with three RBIs and a walk. Miguel Bleis did his thing, batting three for five with a pair of RBIs and Ahbram Liendo was huge, with four hits in his five at bat, driving in two RBIs.
The two teams will do it again all week long, through Sunday in the six game series, starting tomorrow with an 11:05 AM first pitch for Education Day at the ballpark in Salem.
Location: Salem Memorial Ballpark
First Pitch: 6:06 p.m.
Time of Game: 3:09