River Cats End Bees Winning Streak Winning 7-1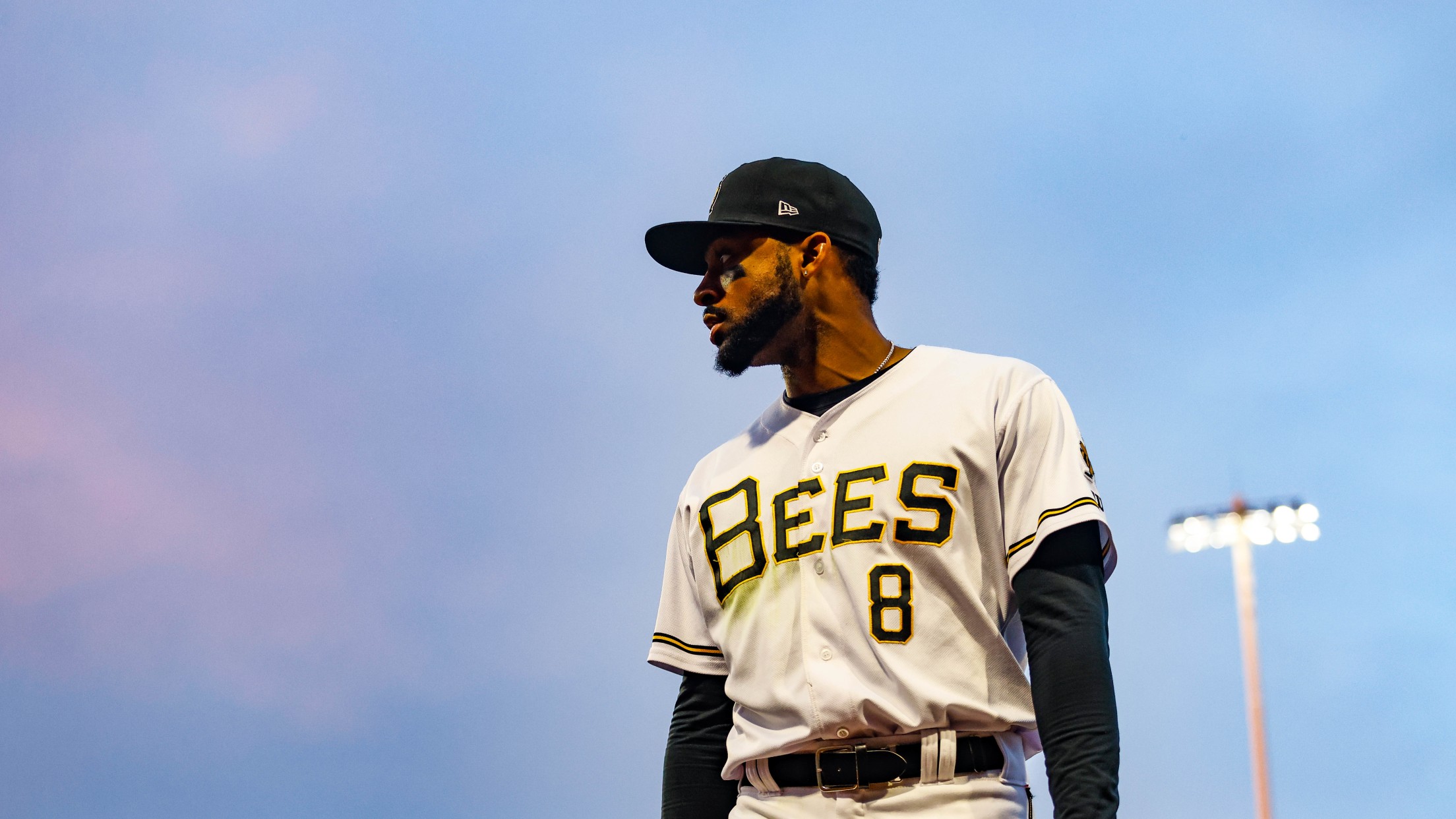 Sacramento scored early and often, as the River Cats rolled to a 7-1 win over the Bees to snap Salt Lake's three game winning streak. Sacramento jumped to a 5-0 lead after three innings, as they scored one run in the first, two in the second and two in the
5th Straight Quality Start Leads to Bees Victory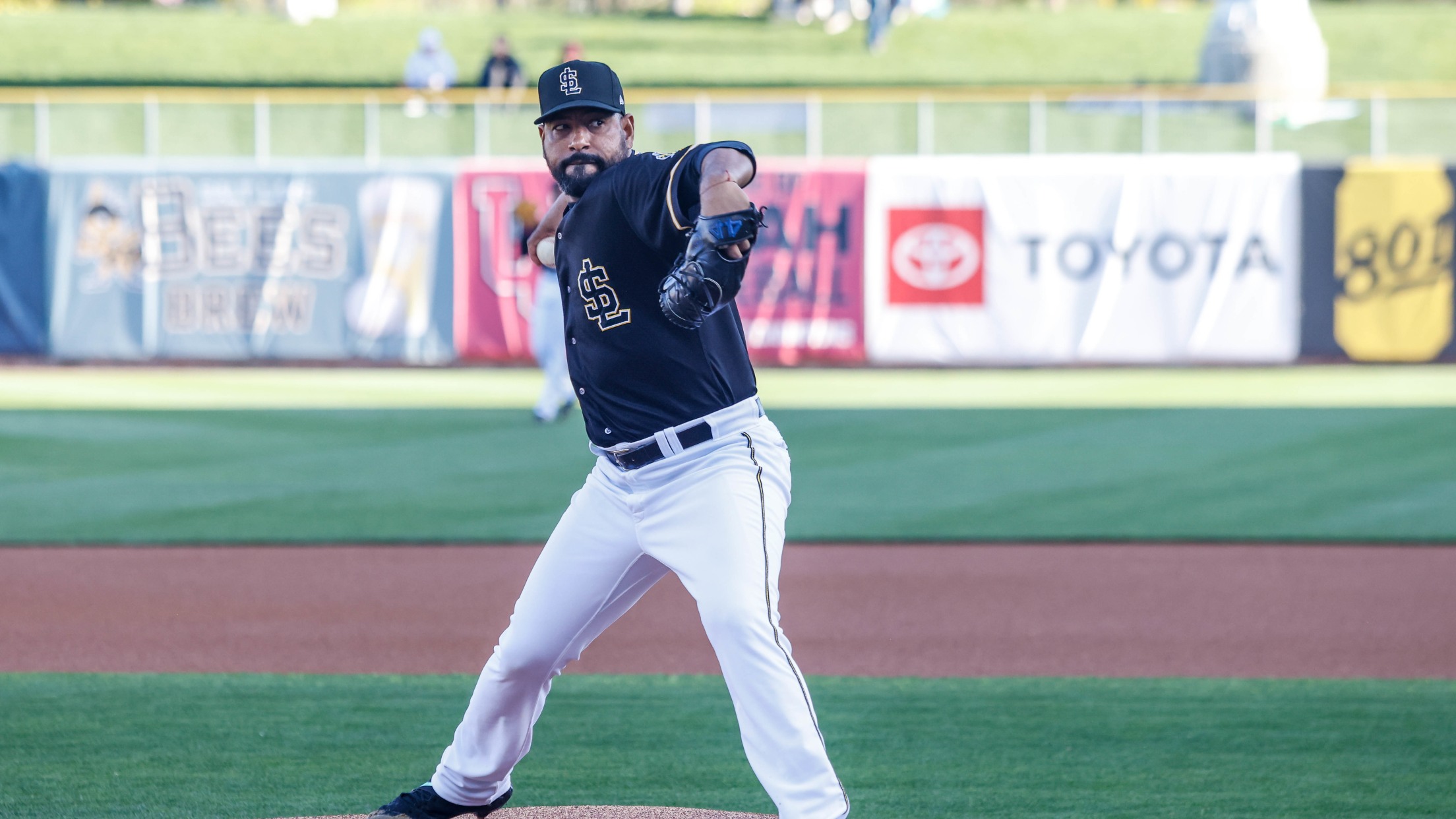 The Salt Lake Bees snapped a 1-1 tie with four runs in the fourth inning and cruised to a 7-3 win over the Sacramento River Cats on Thursday night. Monte Harrison drove in the tiebreaking run with a sacrifice fly that put Salt Lake ahead to stay. Michael Stefanic followed
Salt Lake Holds 4 Run Lead to Beat Sacramento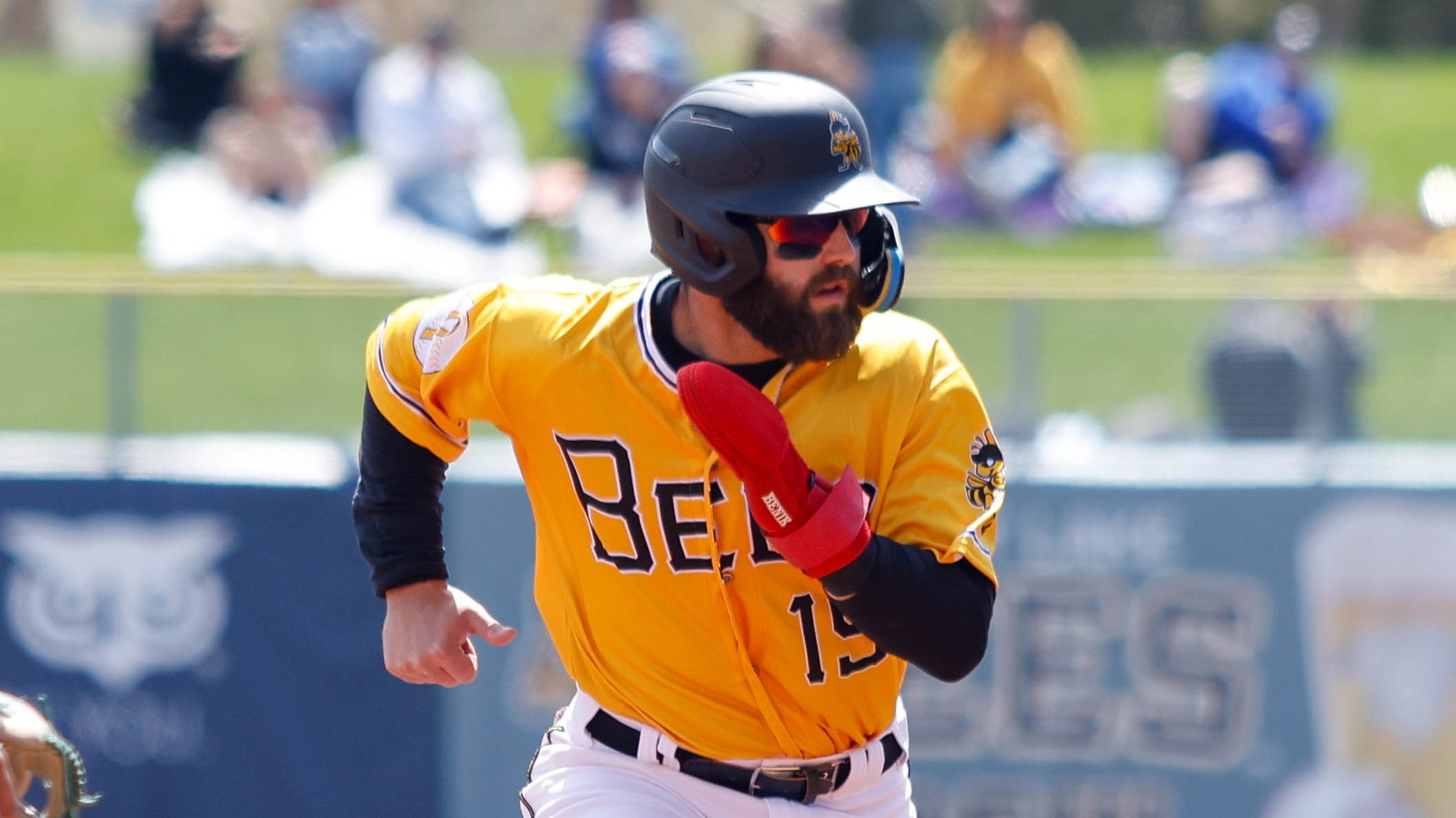 Five Salt Lake pitchers combined on a four hitter, as the Bees down the Sacramento River Cats 5-1 on Wednesday. Starter Jake Kalish (5-1) became the Pacific Coast League's first five game winner, as he tossed six scoreless innings with seven strikeouts and no walks. Andrew Wantz and Grant Dayton
Bees Drop Series Opener 2-3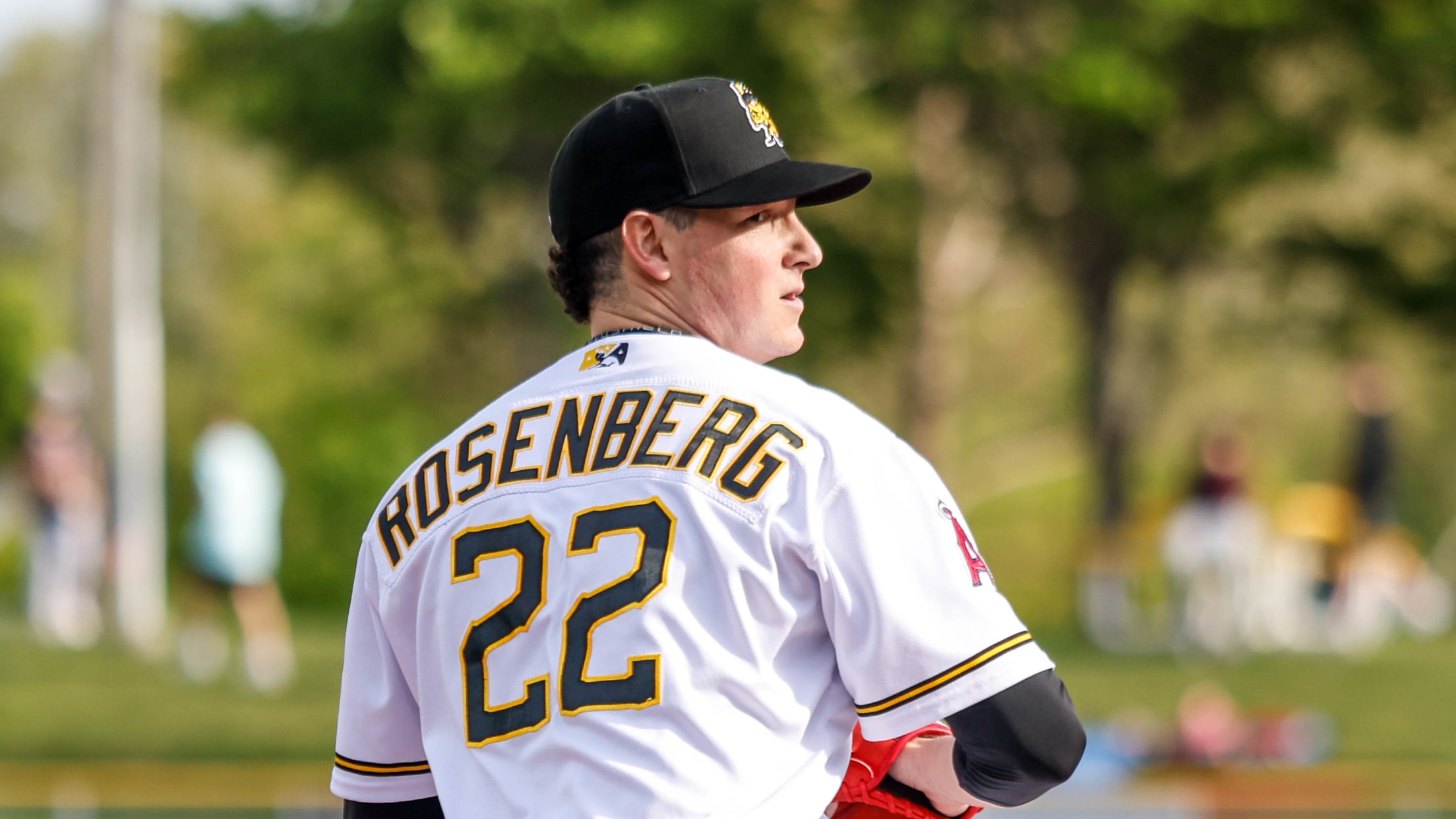 The Salt Lake Bees opened up their six game road trip with a tough 3-2 loss to the Sacramento River Cats. Starter Kenny Rosenberg faced the minimum three batters in seven of his eight innings pitched, but he struggled in the second inning, as he fell behind the hitters and
First Place Bees Head to Sacramento for First Meeting With River Cats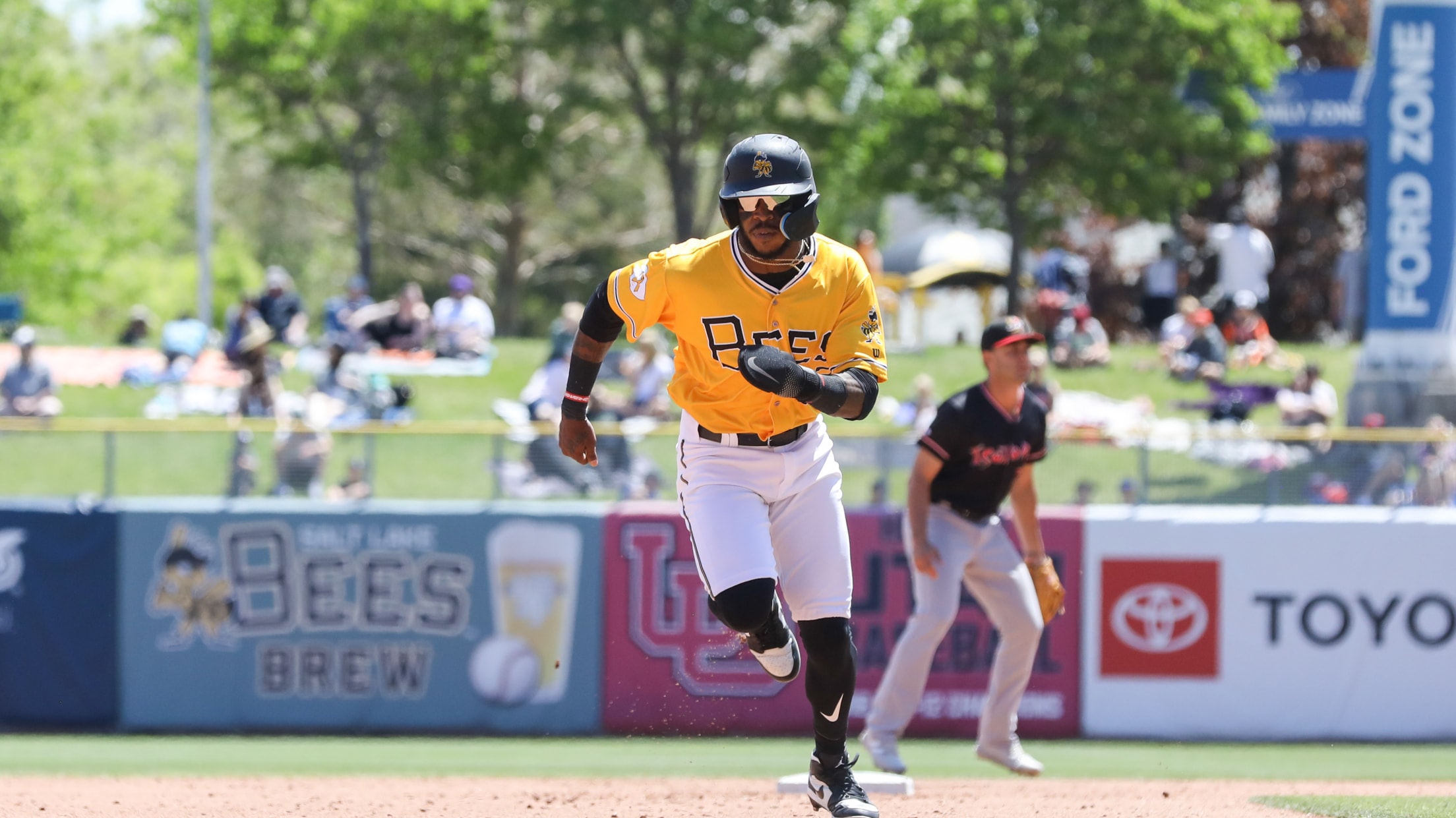 The Salt Lake Bees will head to Sacramento, California this week for a six-game series against the Sacramento River Cats (San Francisco Giants affiliate), the first of four meetings between the two teams in 2022. Salt Lake is coming off of a series win over the Albuquerque Isotopes, winning four
David MacKinnon Named PCL Player of the Week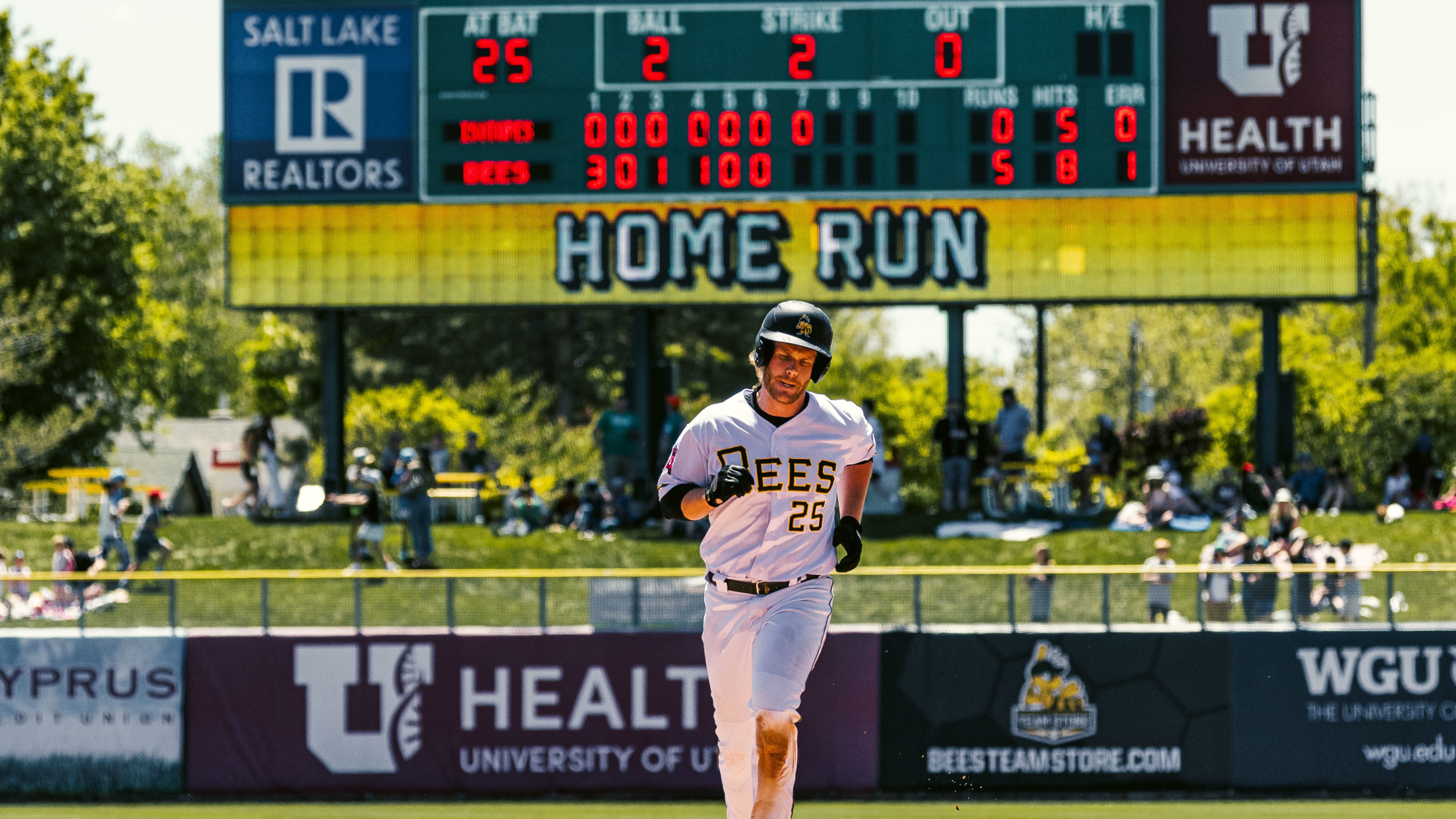 SALT LAKE CITY (May 23, 2022) – Salt Lake Bees infielder David MacKinnon was named Pacific Coast League Player of the Week today. MacKinnon is the first Bees hitter to be named Player of the Week since Brennan Boesch on June 23, 2014, breaking a streak of 141 consecutive weeks
Salt Lake Earns Fourth Series Victory With Afternoon Win Over Isotopes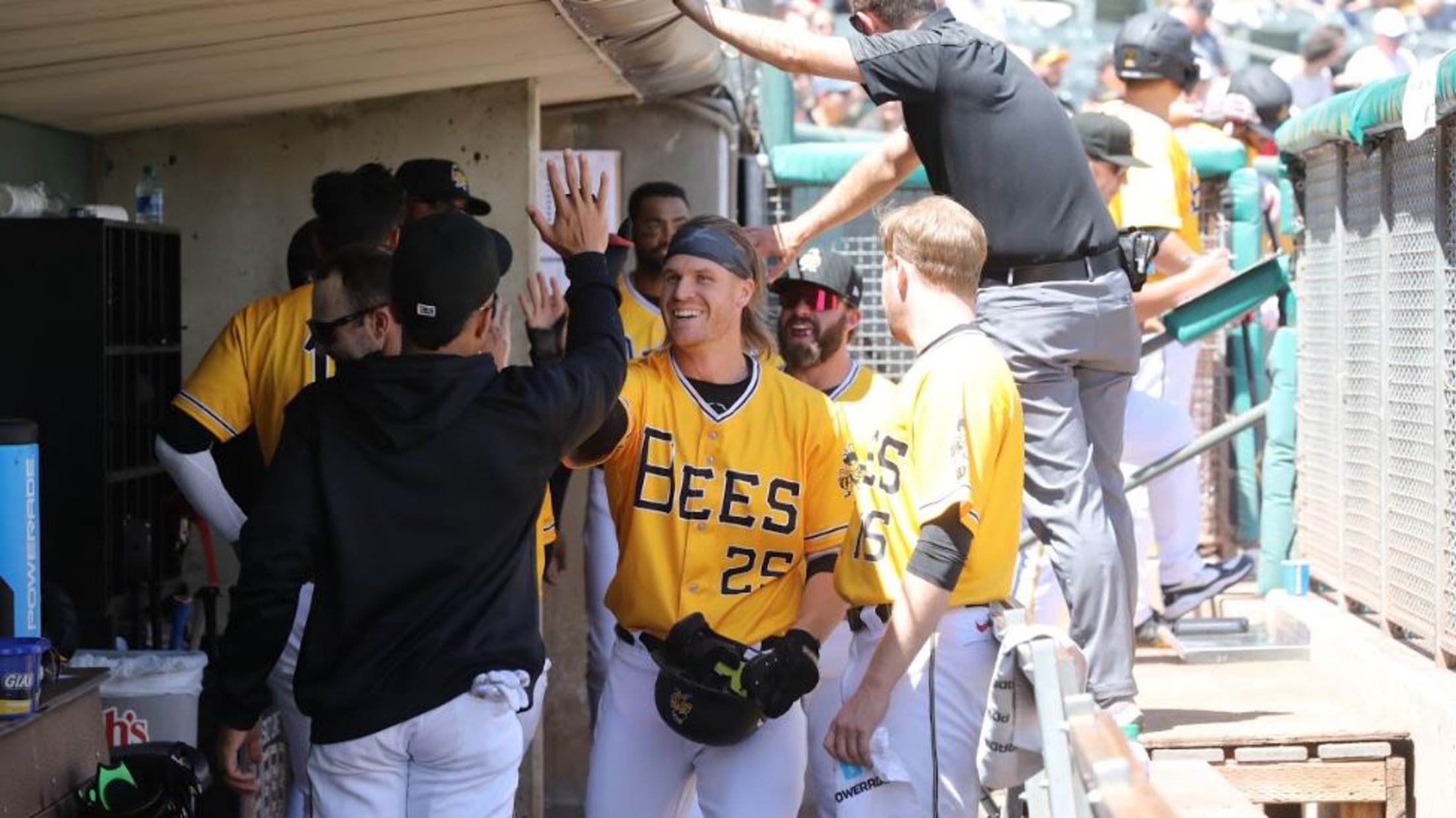 The Salt Lake Bees secured their fourth series victory of the season Sunday afternoon with a 8-1 win over the Albuquerque Isotopes to take four out of six games in the series. The Bees improve to 23-19 with the win and are four games over .500 for the fourth time
Comeback Falls Short for Bees In Loss to Isotopes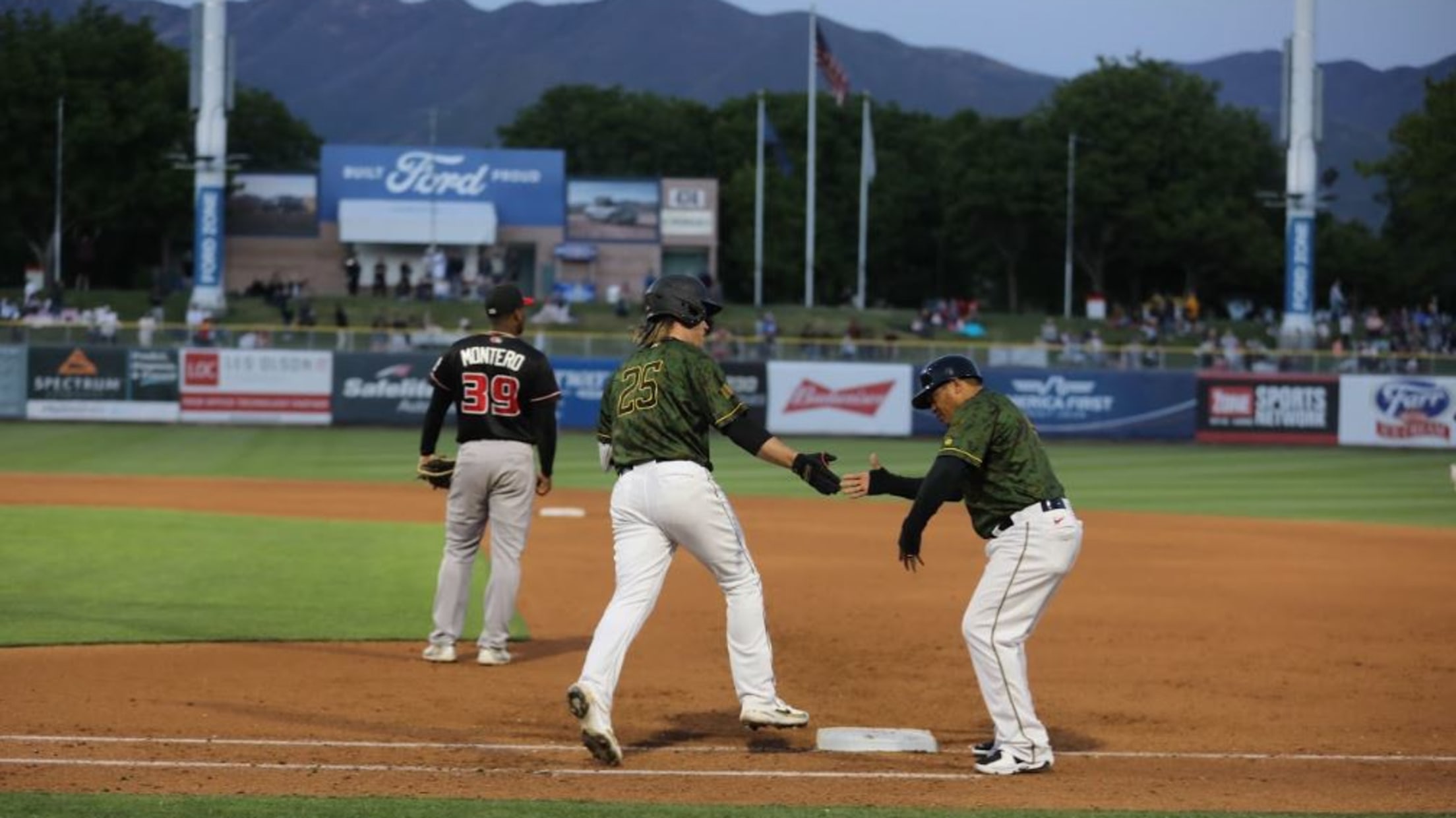 The Salt Lake Bees dropped a close contest with the Albuquerque Isotopes Saturday night by a score of 5-4. The Bees fell to 22-19 with the loss, but remain in a tie for first place with Las Vegas in the PCL West. The Isotopes improved to 18-23 with the win.
Fitch's Walk-Off Blast Lifts Bees to Friday Night Win Over Isotopes
Colby Fitch crushed the first pitch he saw with two outs in the bottom of the ninth inning and Jake Gatewood on base to lift the Bees to a walk-off 7-5 win over Albuquerque Friday night. The Bees improved to 22-18 and will remain in first place in the PCL
Bees Fall to Isotopes In Thursday Night Slugfest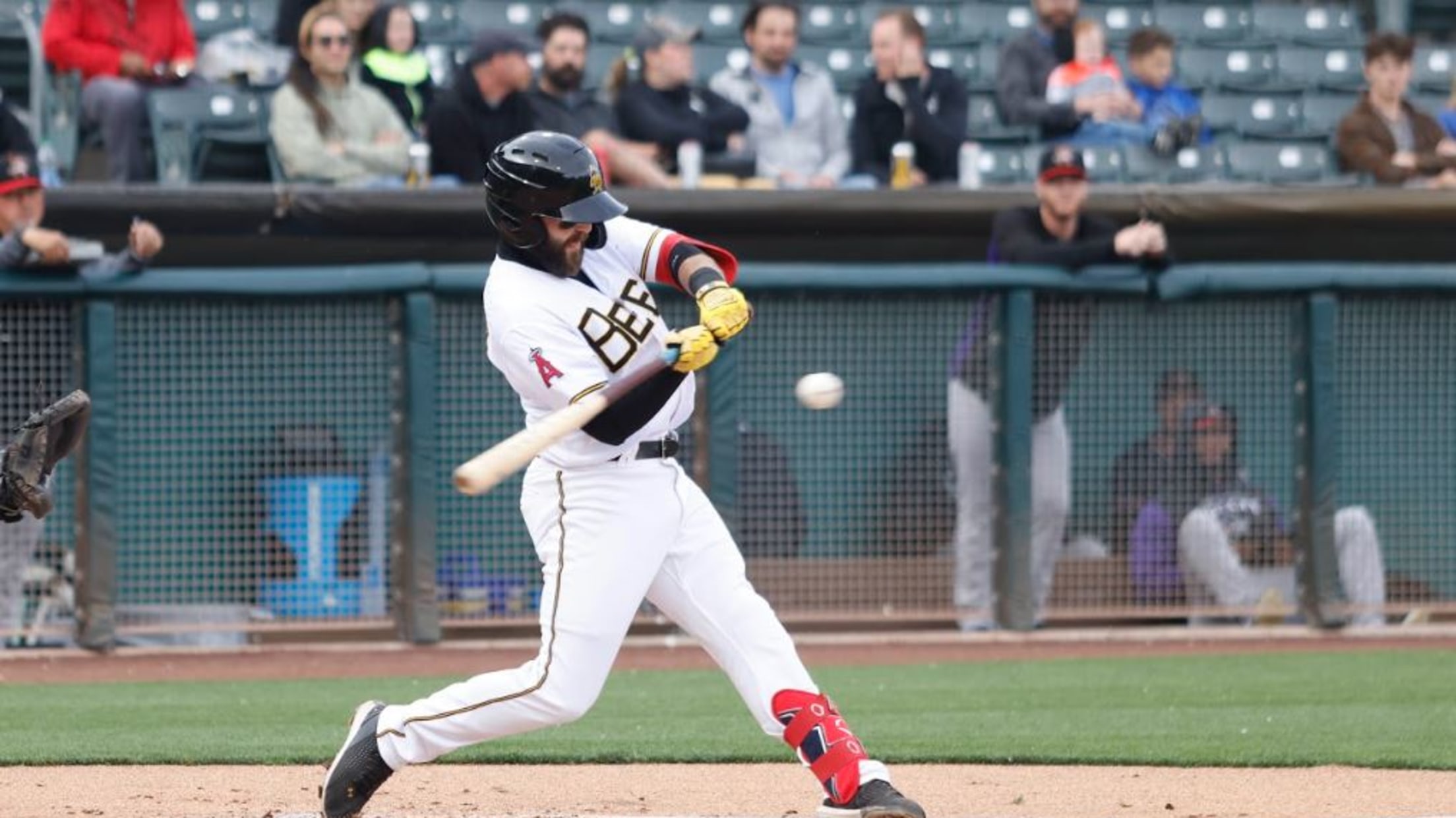 The Salt Lake Bees and Albuquerque Isotopes combined for 29 hits and 17 batters had at least one hit in the game as the Bees dropped a Thursday night contest with the Isotopes 13-8. The loss drops the Bees to 21-18 while the Isotopes improve to 17-22. Dillon Thomas, Brendon
Bees Shut Out Isotopes In Wednesday Morning Matinee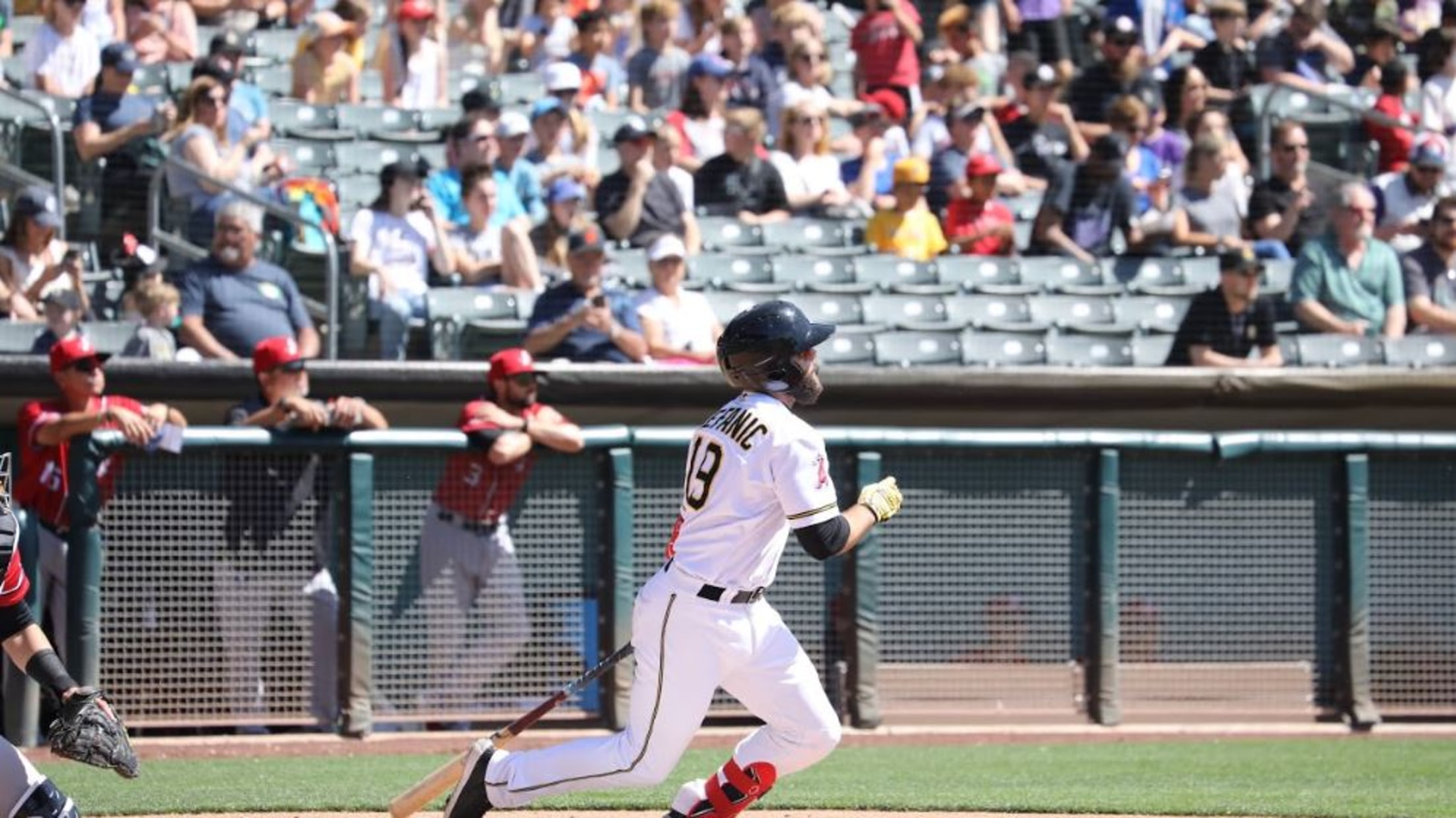 The Salt Lake Bees hosted roughly 9,000 elementary school students Wednesday morning as they shut out the Albuquerque Isotopes for their second win in a row. With the win, the Bees are now 21-17 and are in sole possession of first place in the Pacific Coast League West, pending the
Salt Lake Takes Down Albuquerque to Open Mid-May Homestand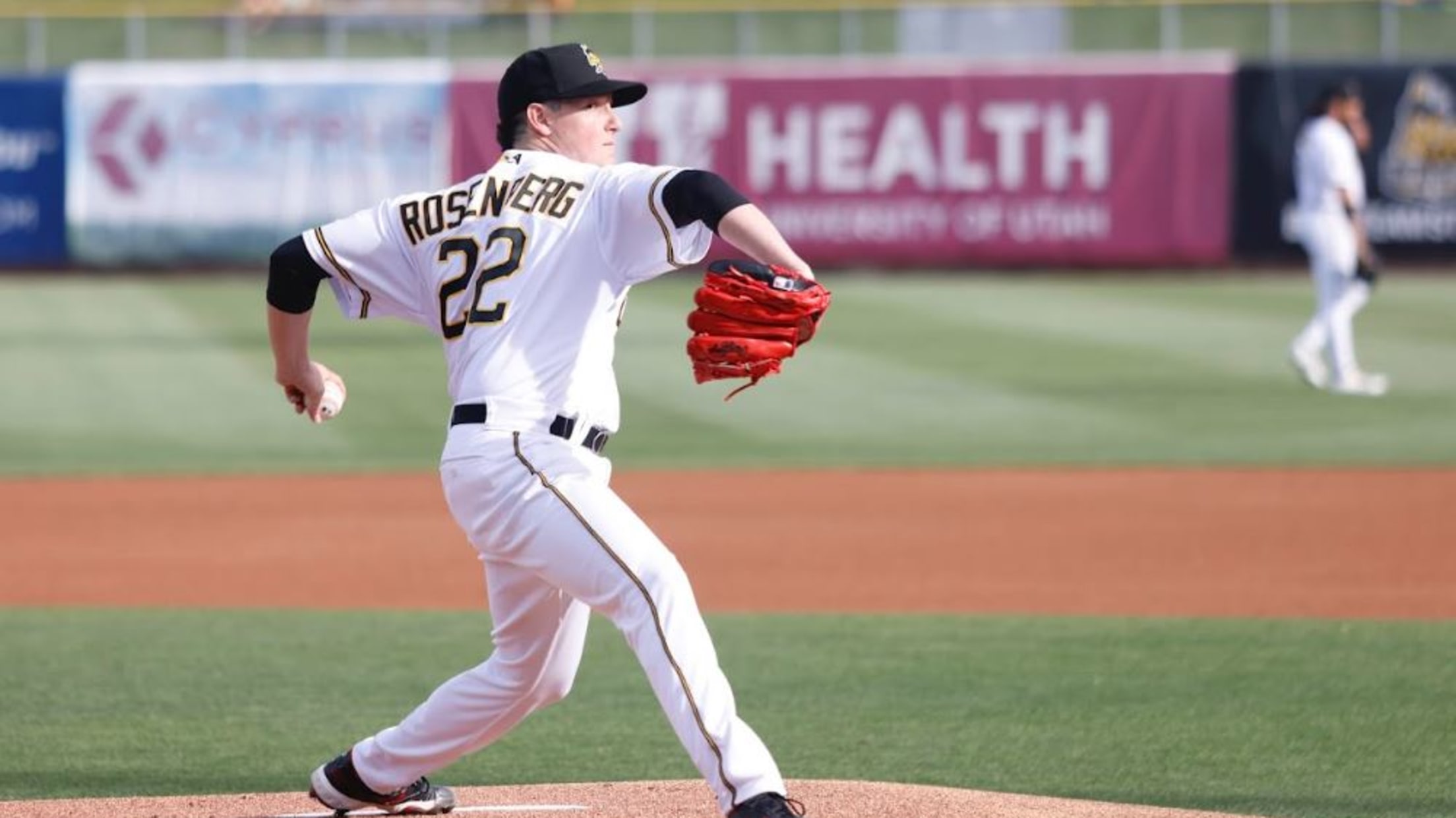 The Salt Lake Bees opened their six-game series against the Albuquerque Isotopes Tuesday night with a 3-1 win over the team from New Mexico. With the win, the Bees are now 20-17 and have hit the 20-win mark seven games faster (37 games) than in 2021 when it took them
Salt Lake to Host Kris Bryant and the Isotopes For Six-Game Set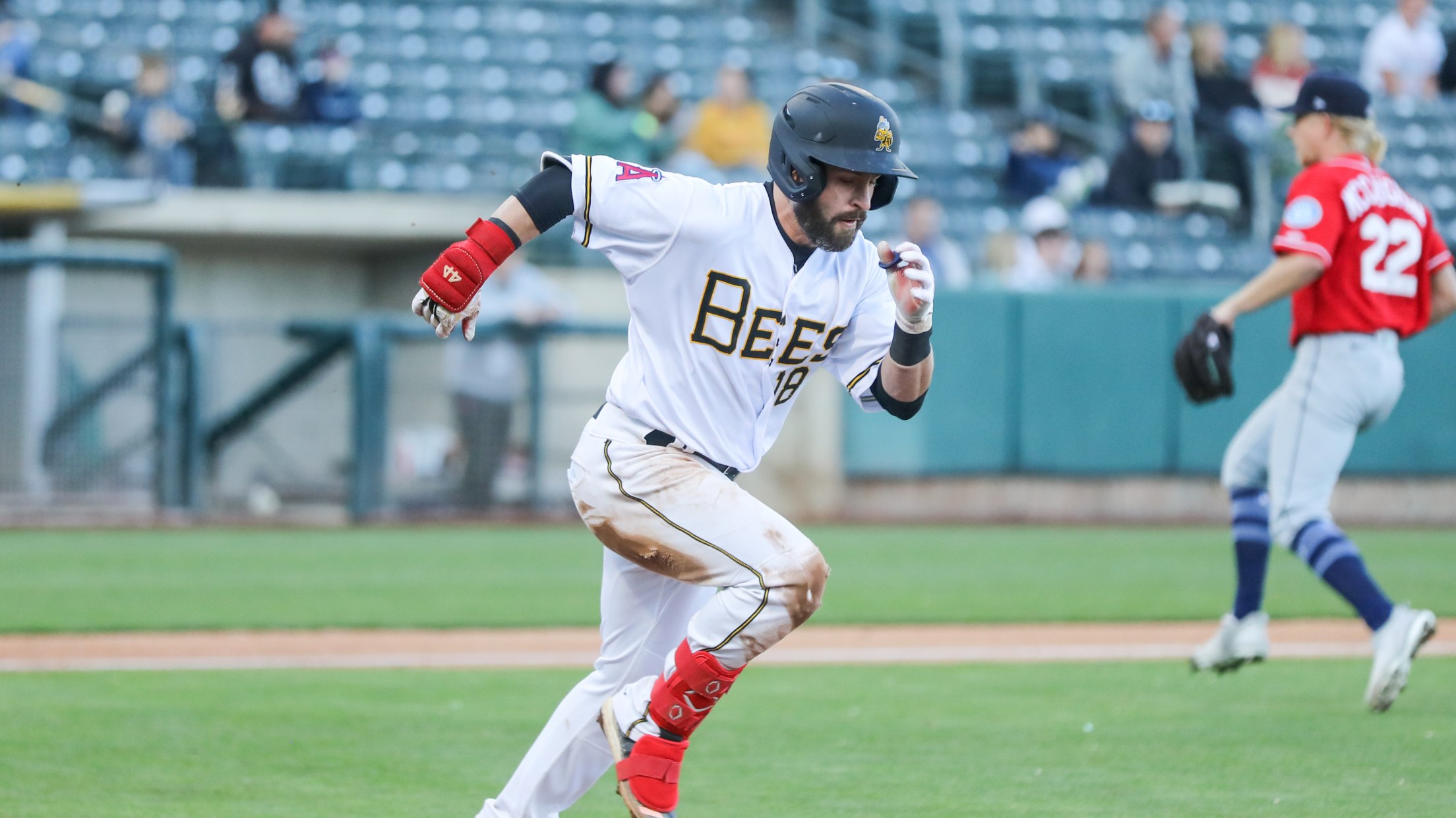 The Salt Lake Bees return home to Smith's Ballpark to host the Albuquerque Isotopes for a six game series beginning on Tuesday night. This visit from Albuquerque will be the only trip to Salt Lake City for the Rockies Triple-A affiliate this season. The Isotopes are expected to have 2016
Bees Split Series With Las Vegas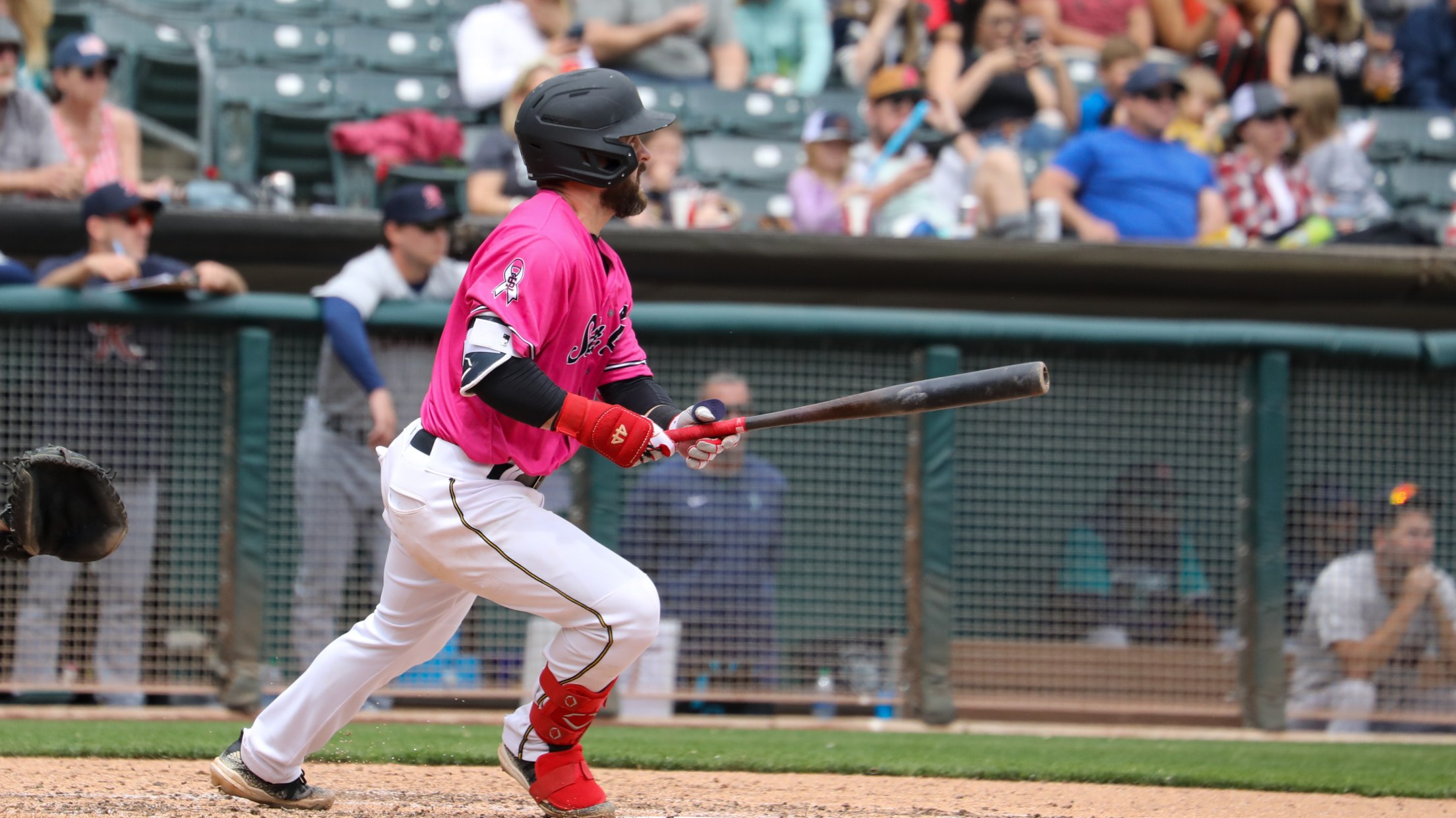 Las Vegas broke a 7-7 tie with four runs in the seventh, as the Aviators downed the Salt Lake Bees 12-7 on Sunday afternoon. The Bees trailed 7-4 when they scored one run in the sixth on an RBI single by Jake Palomaki and tied it with two runs in
MacKinnon, Adell Power Bees to Win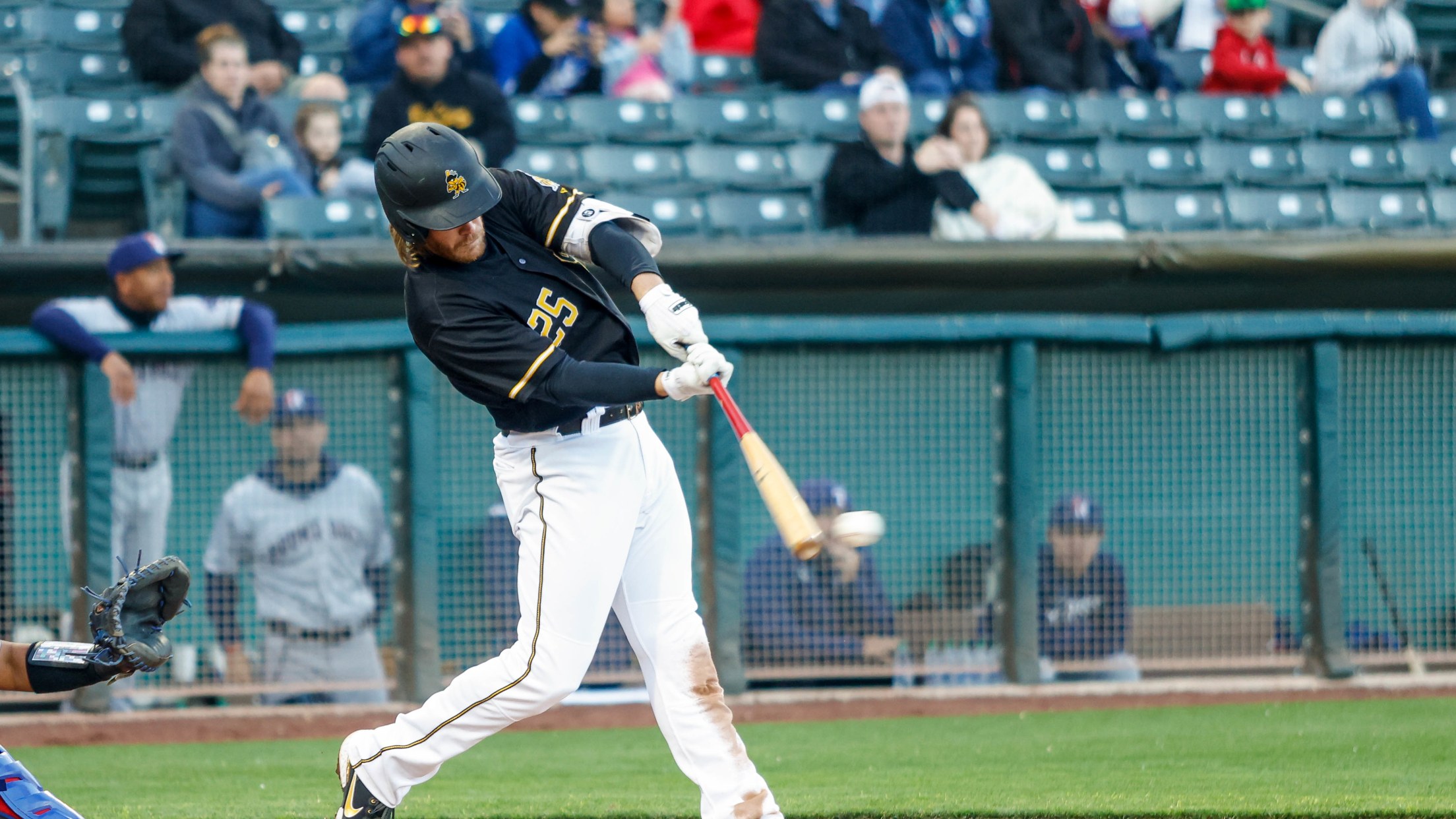 The Salt Lake Bees scored in double figures for the third time in this series, as they rolled to an 11-3 win over the Las Vegas Aviators on Saturday. The Bees broke a 1-1 tie with a six run fourth inning, highlighted by a two run double by Jo Adell.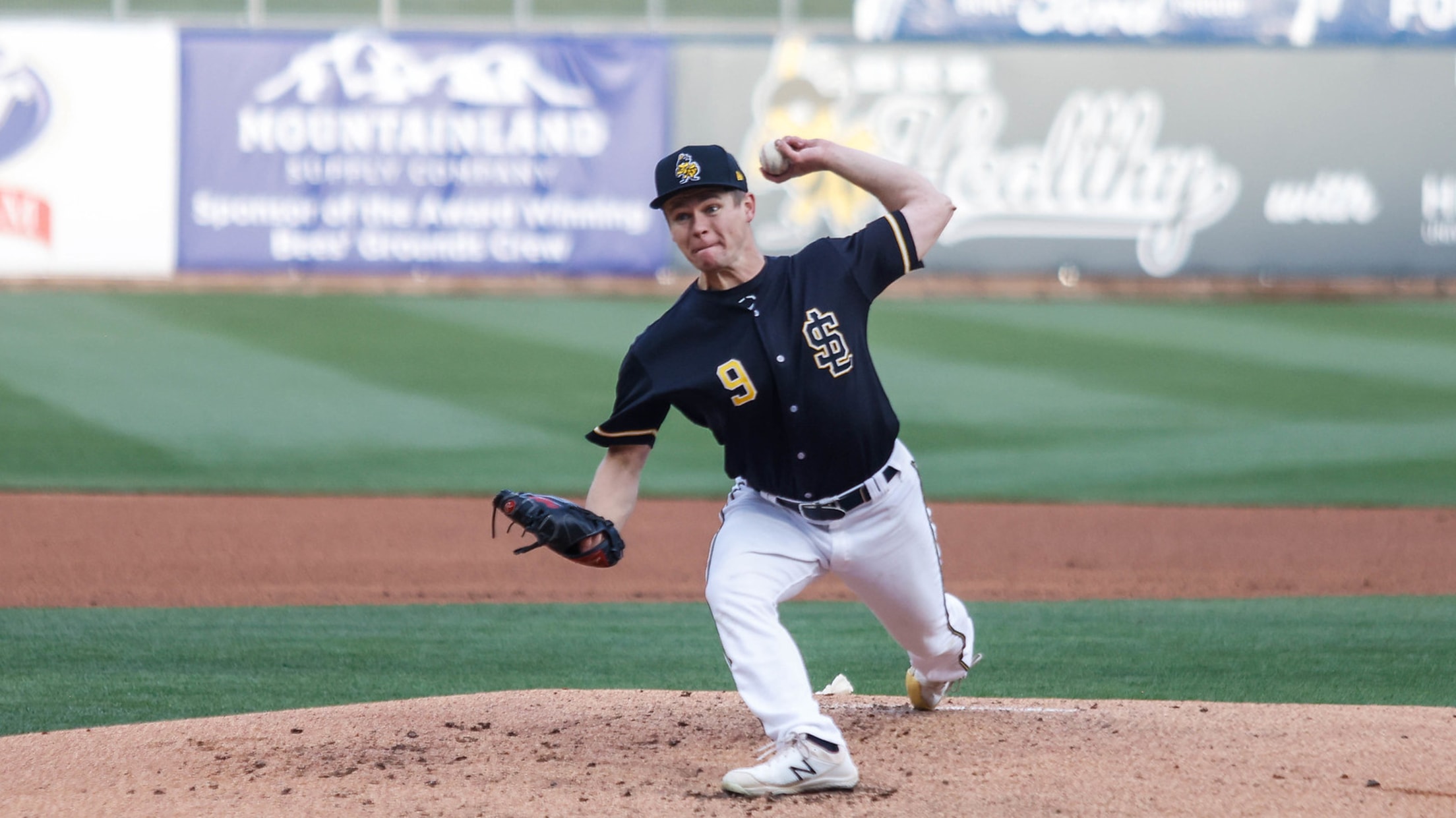 The Salt Lake Bees managed only four hits on Friday in a 5-2 loss to the Las Vegas Aviators. The Bees were down 3-0 when they got on the board in the seventh inning when Brendon Davis belted an opposite field home run, his sixth of the season. After Las
Thomas Two Homer Day Not Enough In Las Vegas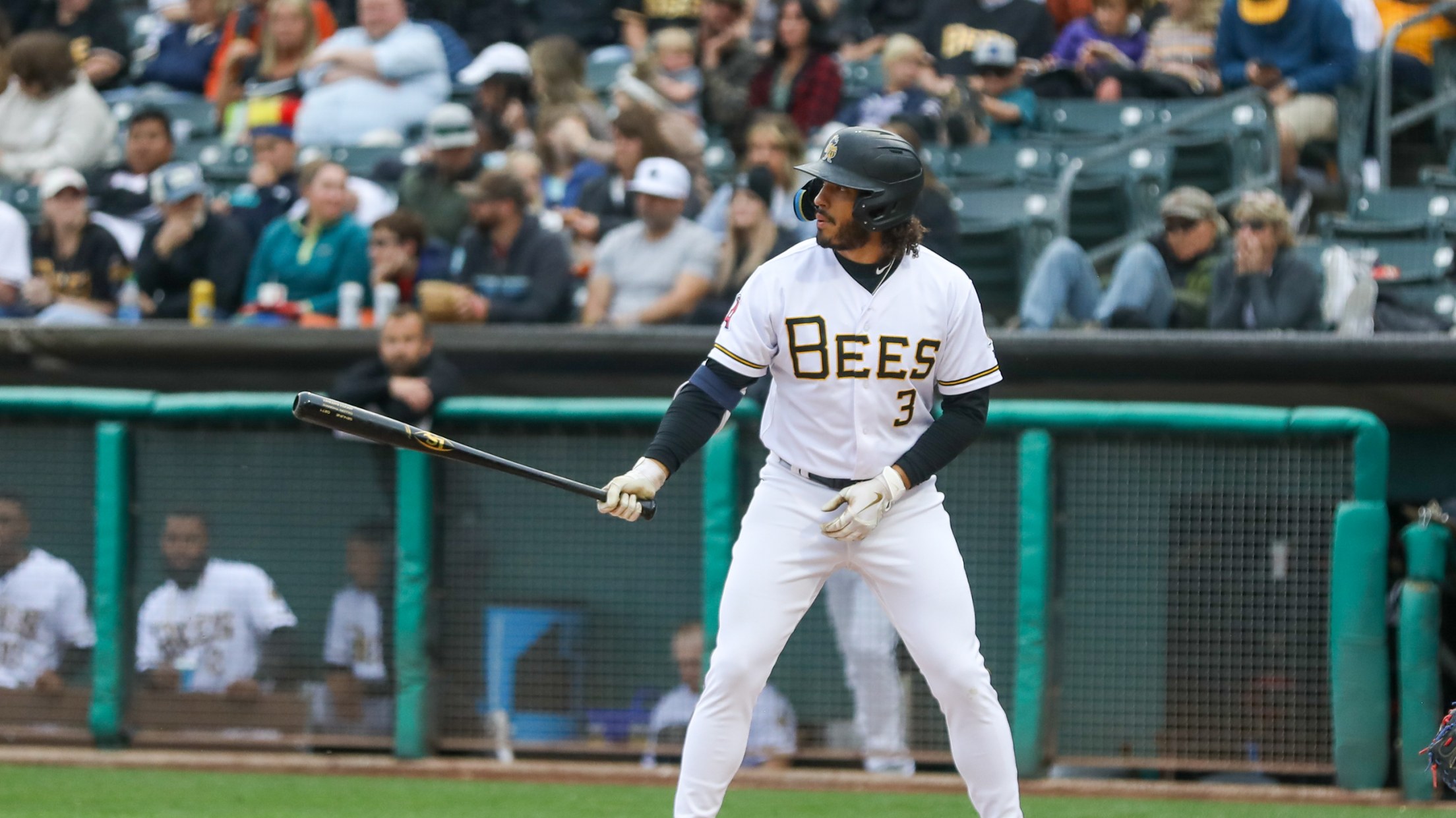 The Salt Lake Bees rallied once to tie the game, but their second rally fell a run short, as the Las Vegas Aviators prevailed 7-6 to move back into a tie for first in the PCL West Division with the Bees. Down 4-0, Salt Lake scored two in the fourth
Adell Ignites Salt Lake Offense In Lopsided Victory Over Las Vegas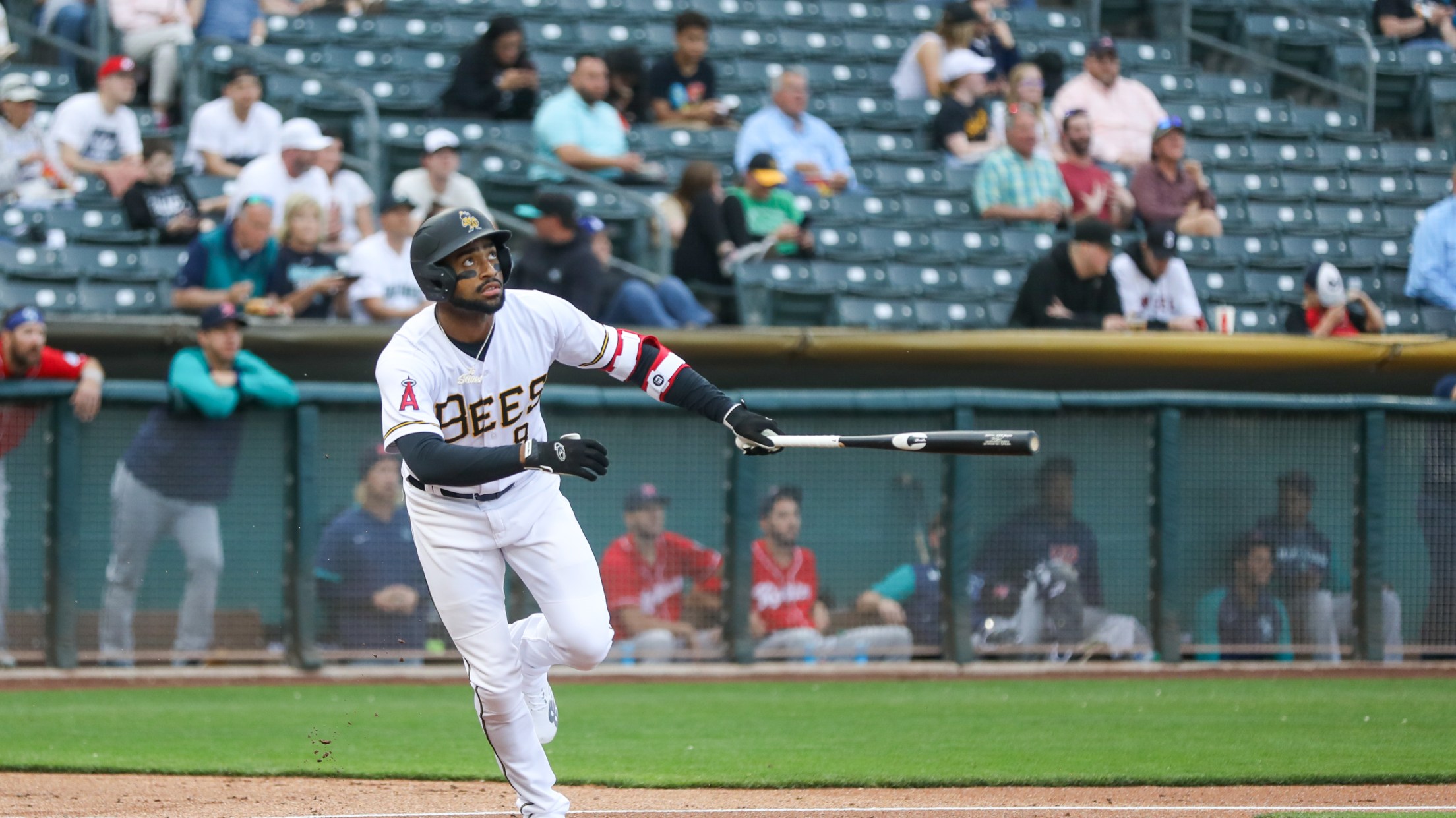 The Salt Lake Bees moved into sole possession of first place for the first time this season with a 10-3 win over the Las Vegas Aviators on Wednesday night. Starting pitcher Jake Kalish (3-1) went six and two-third innings for the win. He allowed just two runs aon four hits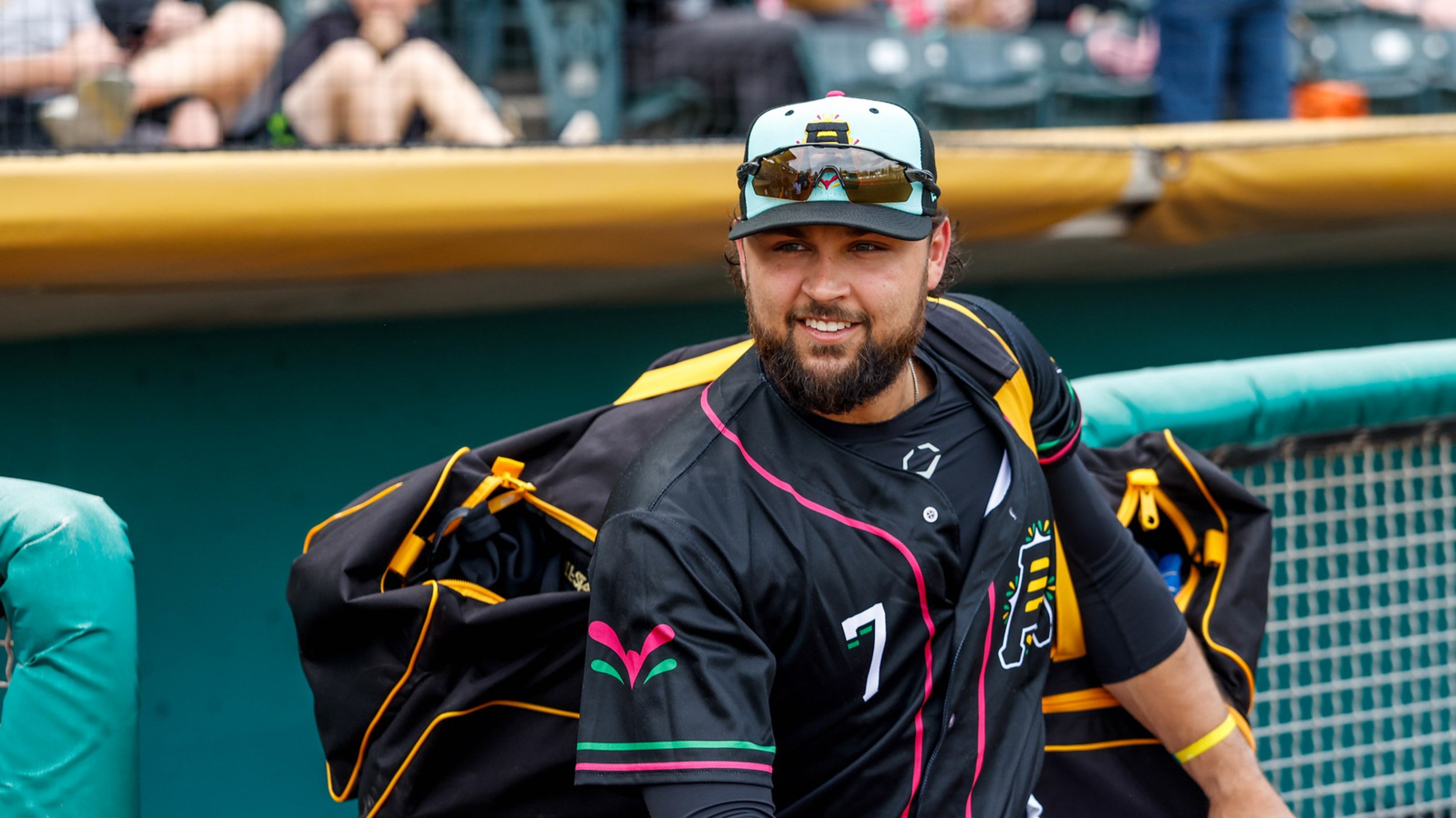 All nine starters recorded at least one hit each, as the Salt Lake Bees rolled to an 11-2 win over the Las Vegas Aviators on Tuesday night. The Bees jumped in front with four runs in the first inning and never looked back. Michael Stefanic reached on an error, Jo
Salt Lake Looks to Continue Winning Ways In Las Vegas
Coming off of a nine-game homestand, the Salt Lake Bees (16-14) will be in Las Vegas this week for a six-game series against the Las Vegas Aviators (17-13). The two top teams in the Pacific Coast League West will be battling it out over six days in the Vegas heat
Salt Lake Drops Series Finale to Tacoma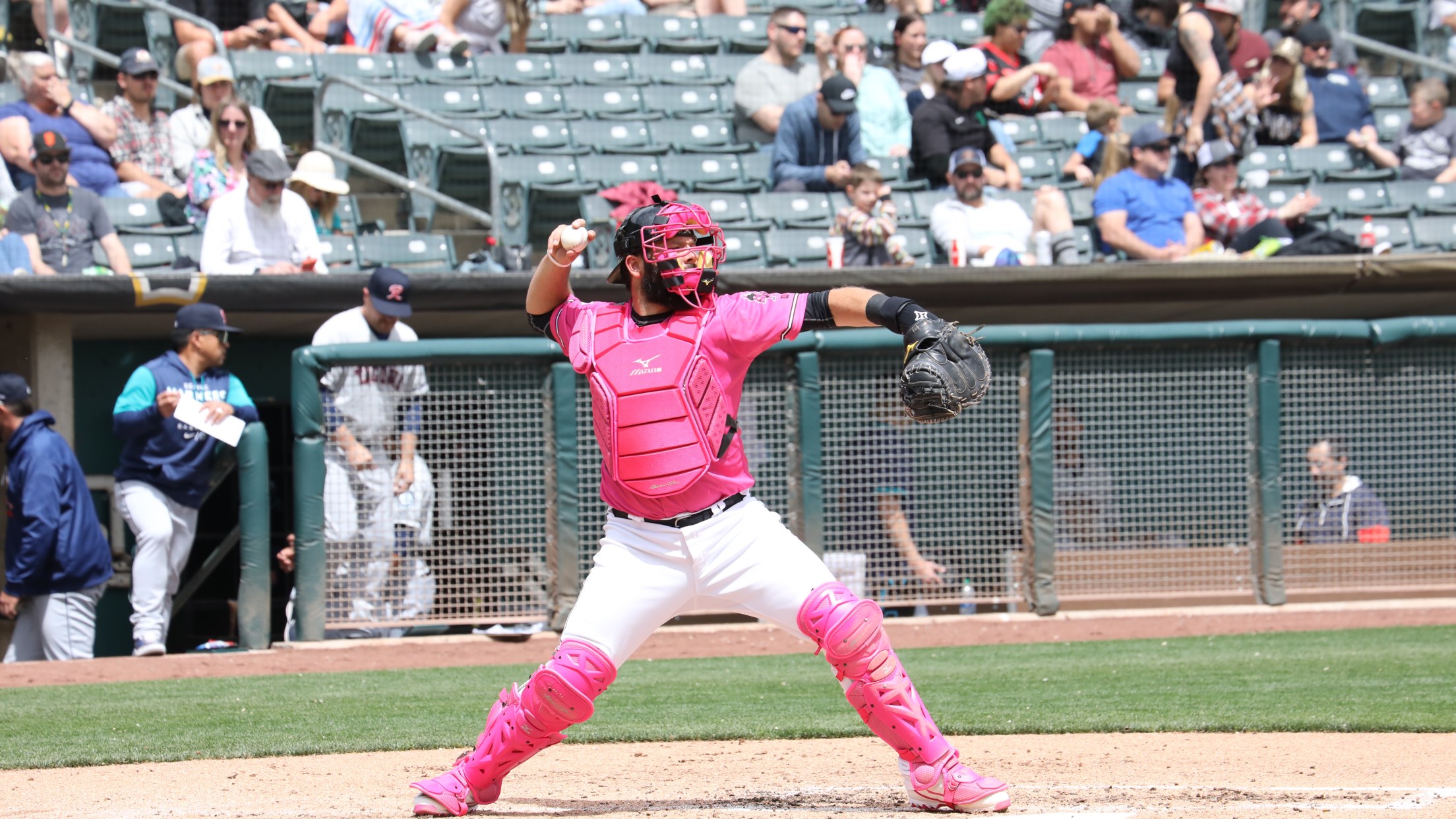 After having secured the series victory last night, the Salt Lake Bees dropped the series finale against the Tacoma Rainiers Sunday afternoon 14-10. The Bees won four of six to win the series and won six of nine on the homestand. Salt Lake is now 16-14 in 2022 and have
Salt Lake Walks-Off Tacoma In Wild Weekend Win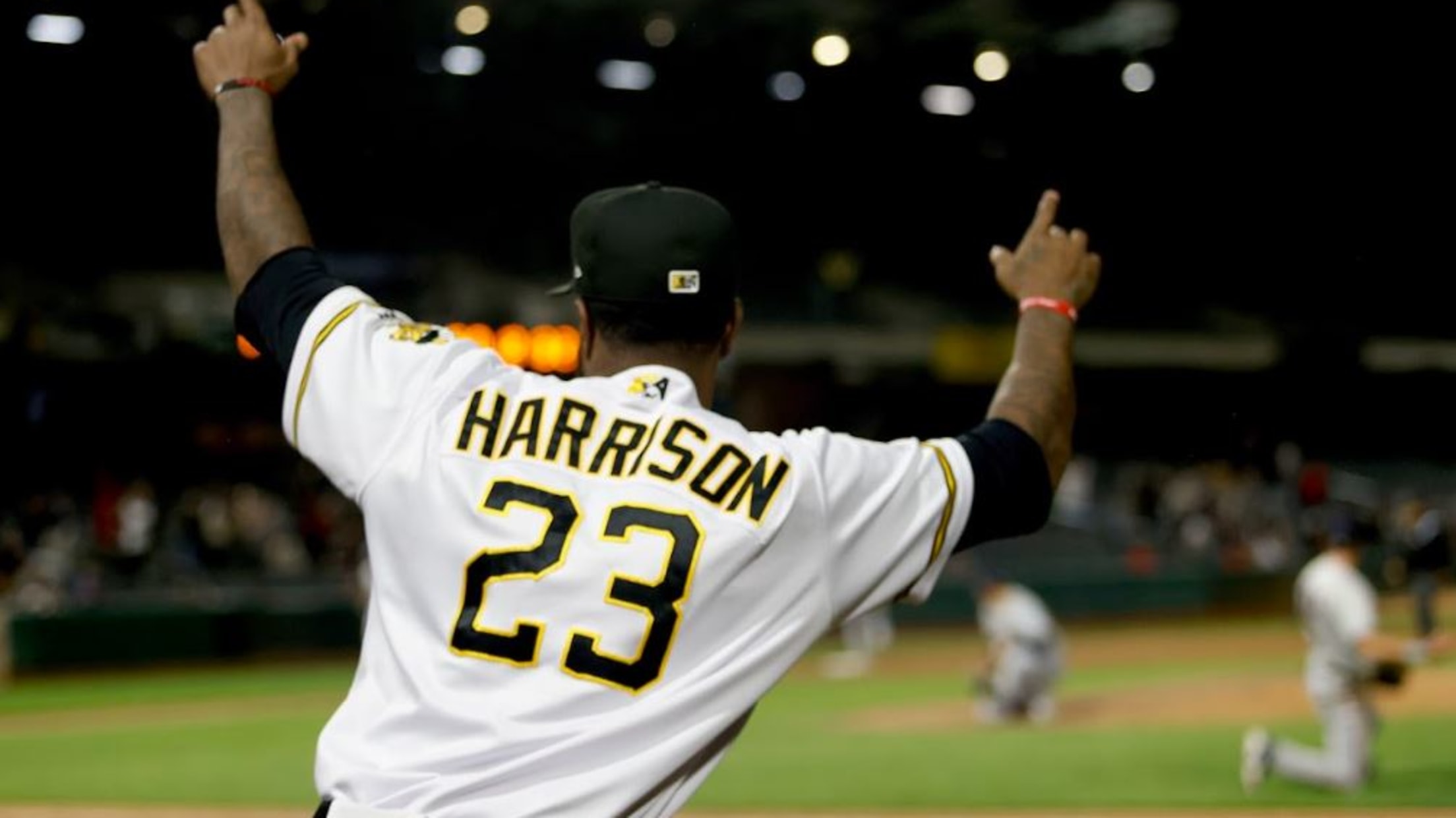 Luis Rengifo put it in play and Tacoma's defense did the rest as the Salt Lake Bees walked-off the Rainiers on an error in the bottom of the eleventh inning, to win their fourth game in a row 13-12. The win gave Salt Lake their first four-win streak since August
Bees Blast Their Way to Victory Over Tacoma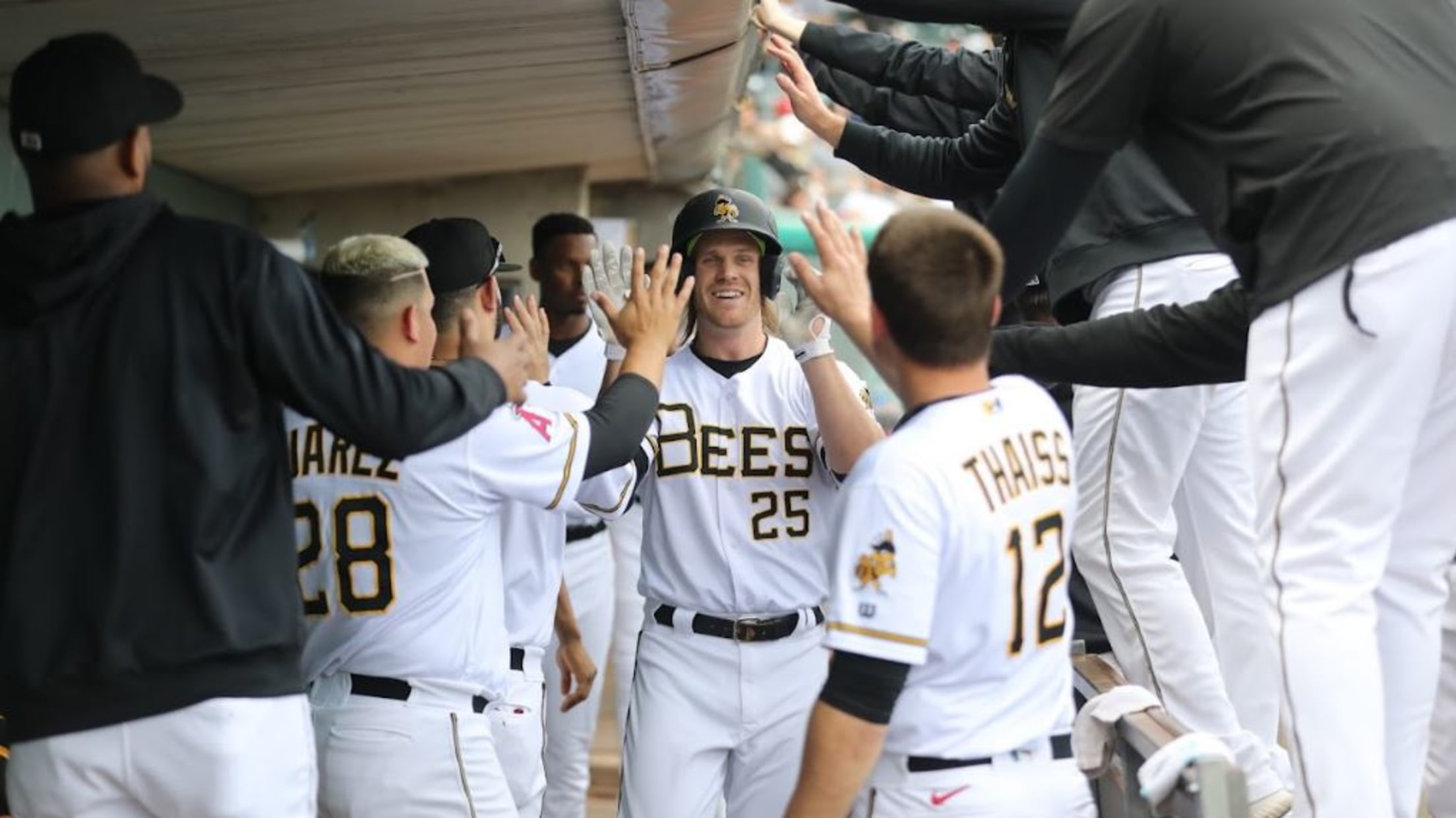 The Bees hit three home runs, had 13 hits total, and rolled to a 9-5 victory over the Tacoma Rainiers Friday night. With the win, Salt Lake has now won three games in a row, six of their last eight, and are 15-13 on the season. David MacKinnon continued his
Valdez Goes the Distance As Bees Beat Rainiers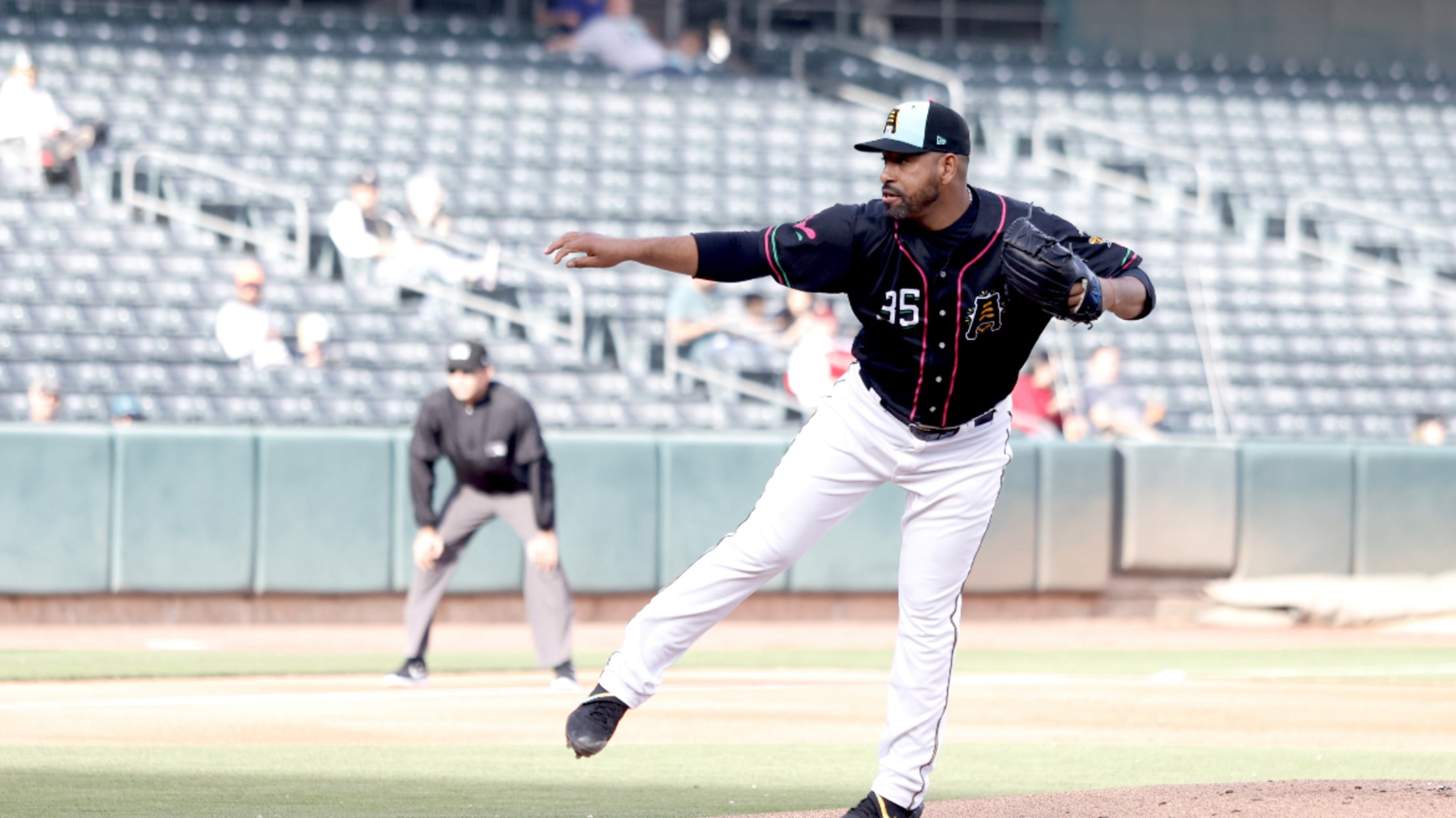 César Valdez threw his second nine-inning complete game of 2022 Thursday night as the Salt Lake Bees beat the Tacoma Rainiers 8-1. The Bees climbed back over .500 with the win, improving to 14-13 on the season, while Tacoma fell to 8-19. Valdez struck out eight batters, gave up just
Tacoma Errors Give Bees Walk-Off Win to Even Series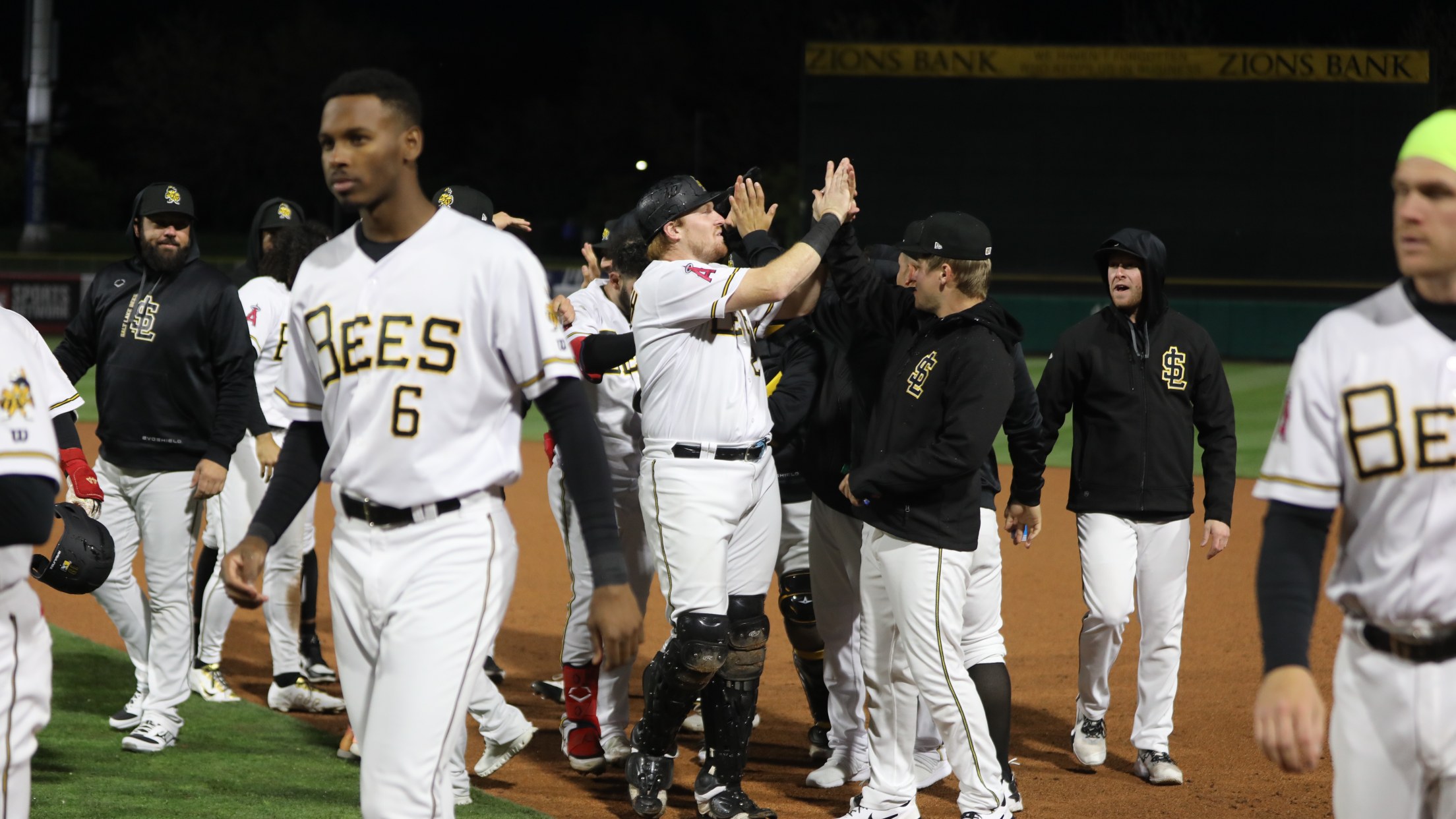 Salt Lake bounced back Wednesday night with a 3-2 win over Tacoma as Orlando Martinez reached on a walk-off error that allowed Kean Wong to score from second base and send the Bees home with a win. The Bees got back to .500 with the victory (13-13) and the Rainiers