Bees Fall to Isotopes In Thursday Night Slugfest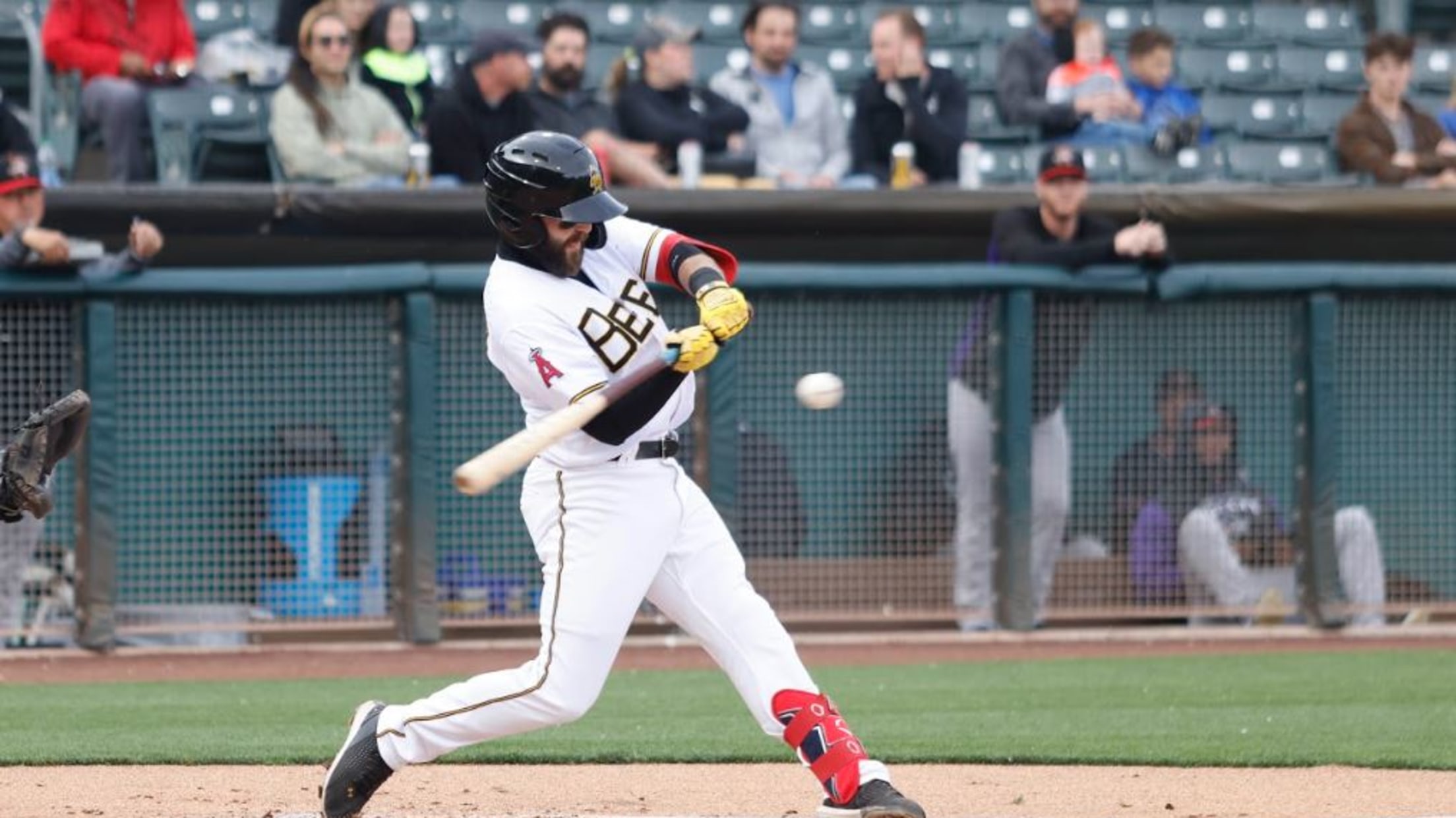 The Salt Lake Bees and Albuquerque Isotopes combined for 29 hits and 17 batters had at least one hit in the game as the Bees dropped a Thursday night contest with the Isotopes 13-8. The loss drops the Bees to 21-18 while the Isotopes improve to 17-22. Dillon Thomas, Brendon
The Salt Lake Bees and Albuquerque Isotopes combined for 29 hits and 17 batters had at least one hit in the game as the Bees dropped a Thursday night contest with the Isotopes 13-8. The loss drops the Bees to 21-18 while the Isotopes improve to 17-22.
Dillon Thomas, Brendon Davis, Juan Lagares, and Colby Fitch all had two hits apiece. Davis had a double, a triple and drove in three runs. Monte Harrison and David MacKinnon each hit a solo home run and Michael Stefanic reached base four times, working three walks and a single in the third inning.
Albuquerque scored in each of the first four innings and found themselves leading 7-3 at the end of four innings. In the sixth inning, Fitch hit a two-run triple and then scored on a throwing error to cut the Isotope lead to just one run. That would be as close as the Bees would get though as Albuquerque extended their lead back out to 12-6 by the eighth inning.
Harrison hit his solo shot in the bottom of the eighth and MacKinnon hit his in the bottom of the ninth, but the Bees could not catch up, taking their first loss of the series.
Salt Lake and Albuquerque will face off once again tomorrow night at 6:35 p.m.