Bees Walk It Off In Extras for Third Win In a Row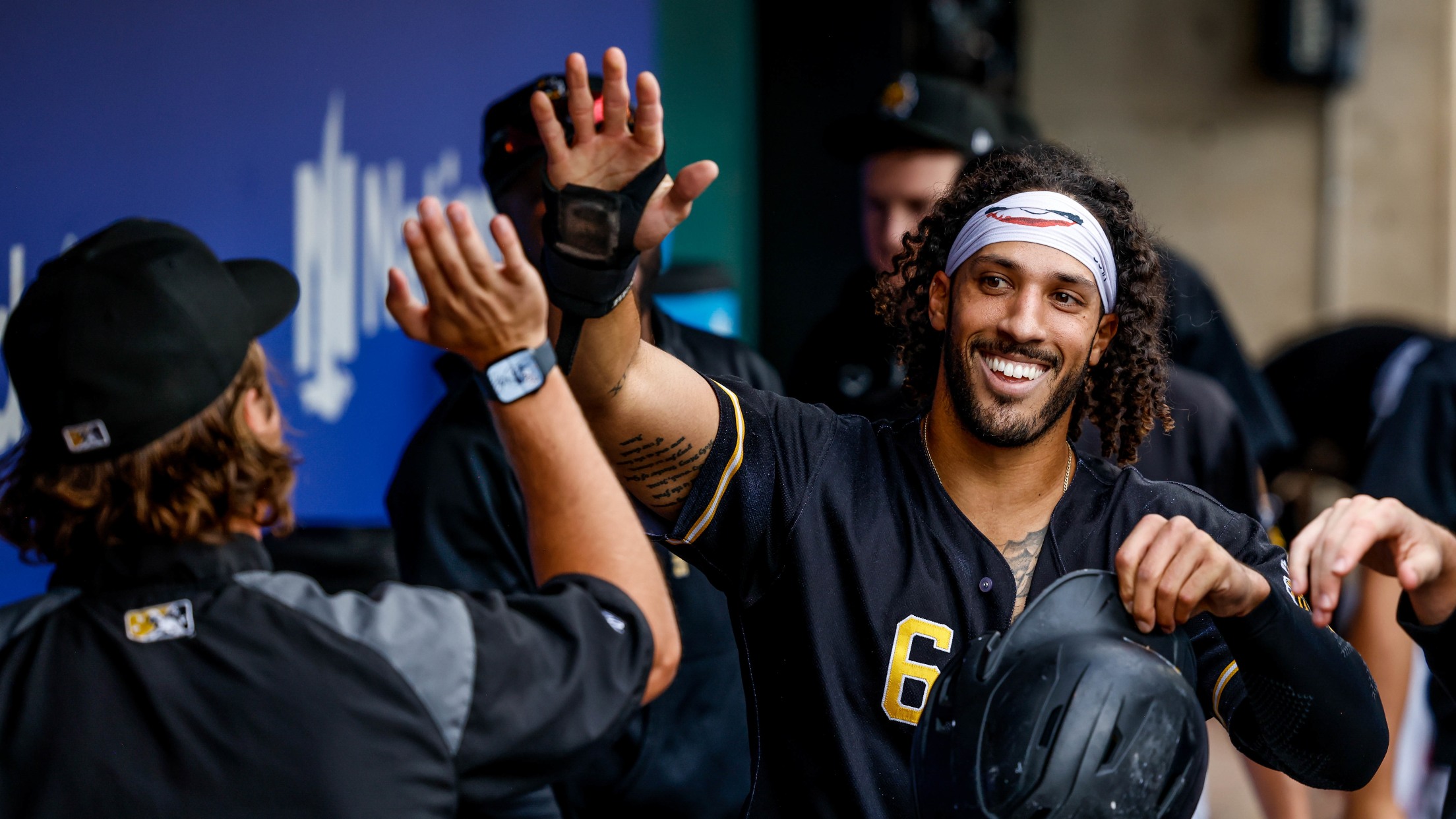 Dillon Thomas was the hero in extra innings for the Salt Lake Bees (63-70) Friday night as they walked-off the Reno Aces (73-60) 5-4 in 10 innings. Thomas provided the game-winning sacrifice fly in the bottom of the tenth to score Monte Harrison from third base. The Bees have now
Dillon Thomas was the hero in extra innings for the Salt Lake Bees (63-70) Friday night as they walked-off the Reno Aces (73-60) 5-4 in 10 innings. Thomas provided the game-winning sacrifice fly in the bottom of the tenth to score Monte Harrison from third base. The Bees have now won three games in a row for the first time since July 23-28 when they won five in a row.
Michael Stefanic continued his hot streak, going 2-for-4 with a two-RBI home run, two runs scored, and a diving catch that kept Reno off the board in the 10th inning. The second baseman now has four-consecutive multi-hit games with at least one extra-base hit and one RBI in each.
Are you kidding @mjstefi ?! 😱 pic.twitter.com/OyeGDDJHDX

— Salt Lake Bees (@SaltLakeBees) September 10, 2022
The Salt Lake bullpen turned in another scoreless outing allowing just one hit and four total baserunners over 3.2 innings of work. Brian Moran earned his fifth win of the season.
Both starting pitchers cruised through the first three innings, allowing just two baserunners. Reno scored their first run in the top of the fourth inning, but Stefanic answered back with his two-RBI blast in the bottom of the inning.
It's out there, it's out there, it's GONE!🙌 @mjstefi pic.twitter.com/NOHxoAyyJx

— Salt Lake Bees (@SaltLakeBees) September 10, 2022
The Aces held a 4-3 lead after seven innings until Orlando Martinez tied things up with an RBI groundout in the eighth. That tie would hold until Thomas provided the game-winner in the 10th.
Salt Lake will go for four wins in a row and a series win tomorrow night at 6:35 p.m.