Stefanic and Thomas Homers Not Enough for Bees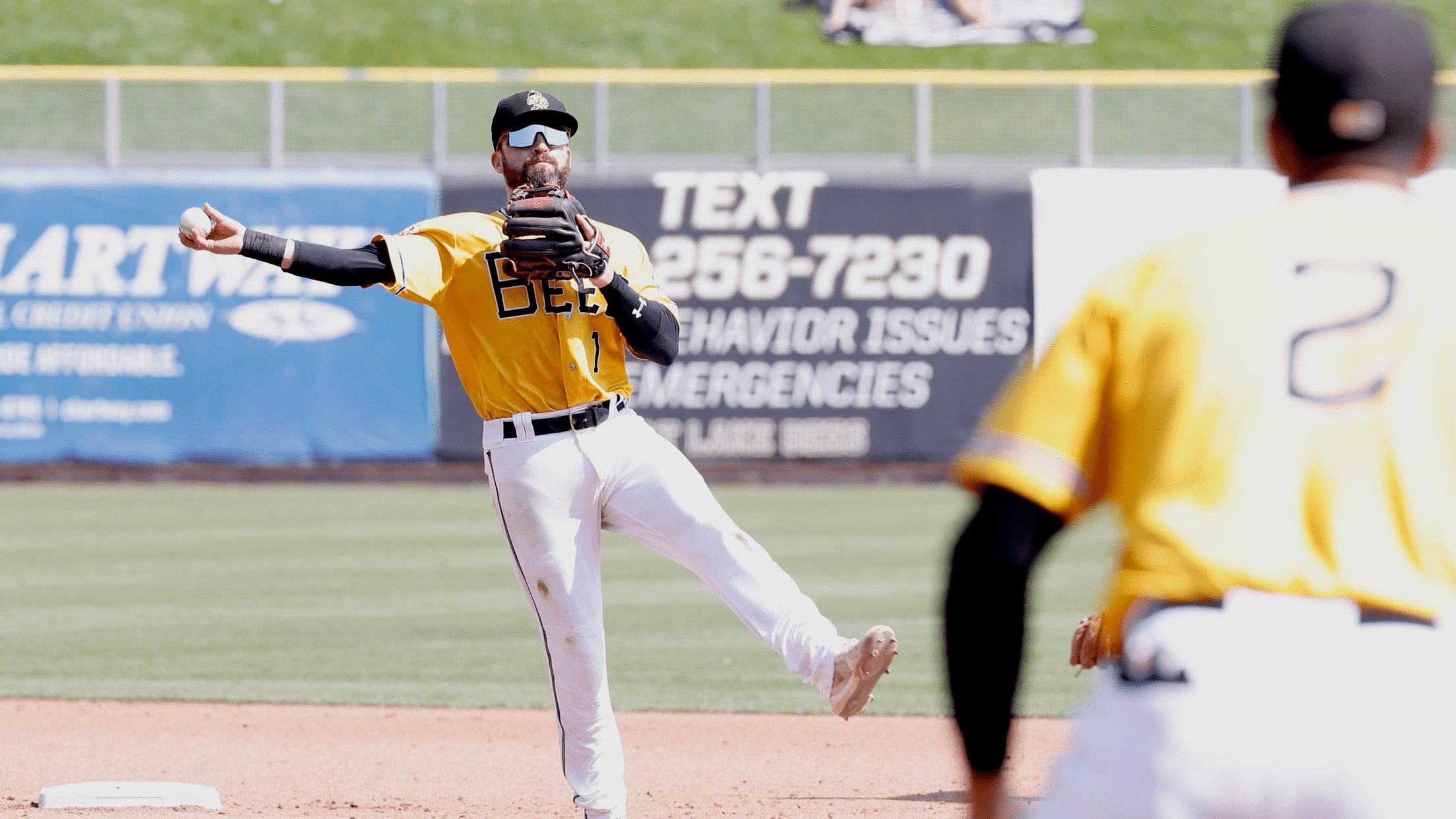 The Salt Lake Bees ended up splitting their penultimate homestand Sunday afternoon, losing to the Reno Aces 4-2. With the win, the Aces take the season series 16-14 and are now 12 games ahead of the Bees in first place in the PCL West. Michael Stefanic and Dillon Thomas provided
The Salt Lake Bees ended up splitting their penultimate homestand Sunday afternoon, losing to the Reno Aces 4-2. With the win, the Aces take the season series 16-14 and are now 12 games ahead of the Bees in first place in the PCL West.
Michael Stefanic and Dillon Thomas provided the only offense for the Bees Sunday as they both hit solo home runs. For Thomas it was his second home run in as many games, and for Stefanic it extended his hitting streak to six games and his run scored streak to four games. Stefanic ended up hitting .571 (12-for-21) in the series with two home runs, eight RBI, and eight runs scored.
The Aces scored all of their runs in the third and fourth innings, putting up two in the third and two in the fourth. Salt Lake starter Kenny Rosenberg was charged with all four runs as the bullpen turned in a scoreless outing over 5.2 innings of relief. Stefanic hit his home run in the fourth to get the Bees on the board and Thomas hit his in the sixth.
The Bees will travel to Texas this week for their first and only series against the Sugar Land Space Cowboys.