Dazzling Defense Drives Somerset's Sunday Salvaging Win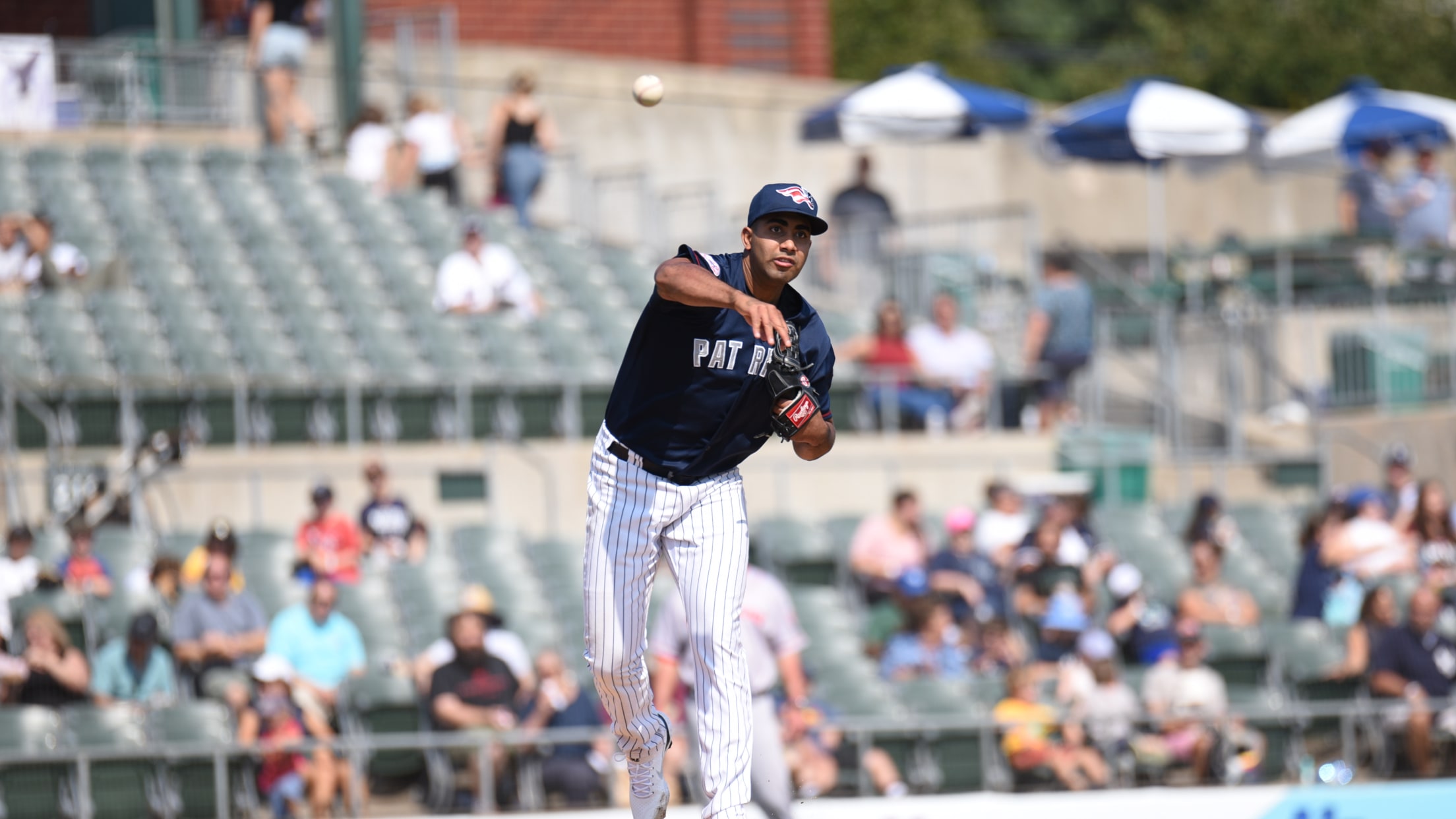 The Somerset Patriots defeated the Erie SeaWolves by a score of 3-2 on Sunday afternoon at UPMC Park in Erie, Pennsylvania. Salvaging the series finale, the Patriots won their second game of the series and picked up a game on first place Portland. Somerset now sits 4.5 games out of
The Somerset Patriots defeated the Erie SeaWolves by a score of 3-2 on Sunday afternoon at UPMC Park in Erie, Pennsylvania.
Salvaging the series finale, the Patriots won their second game of the series and picked up a game on first place Portland. Somerset now sits 4.5 games out of first place entering its six-game series with the Sea Dogs at TD Bank Ballpark.
*RHP Yoendrys Gomez *(3.0 IP, 0 R, 0 H, 1 BB, 3K) made his season debut for the Patriots, being reinstated off the 7-day IL prior to the game and not factoring into a decision.
Gomez pitched to 10 batters and threw 38 pitches (23 strikes) in his first appearance of the season.
*C Mickey Gasper *(1-for-3, 3 RBI, 2B, BB) accounted for all of the Patriots' runs with a bases loaded, three-run double in the sixth inning to give Somerset a three-run lead. The hit was Gasper's first since joining the Patriots this season.
*CF Everson Pereira *(2-for-4, 2B, 2 K) picked up his team-leading 10th multi-hit game of the season. Both hits had an exit velocity of 110+ mph.
*2B Caleb Durbin *(1-for-4, R) extended his season-long, Double-A hit streak to five games with a single.
In the field, Durbin helped turned two double plays over the last three innings (9-4-5 in 7th inning and 4-4-3 in 9th inning) to keep the SeaWolves off the scoreboard.
*RHP Alex Mauricio *(1.1 IP, 3 H, K) earned his first Double-A save, recording the game's final four outs.