Horton Sets Career High with 9 Strikeouts in 5-2 Loss
2 errors lead to 4 unearned runs and a tied up series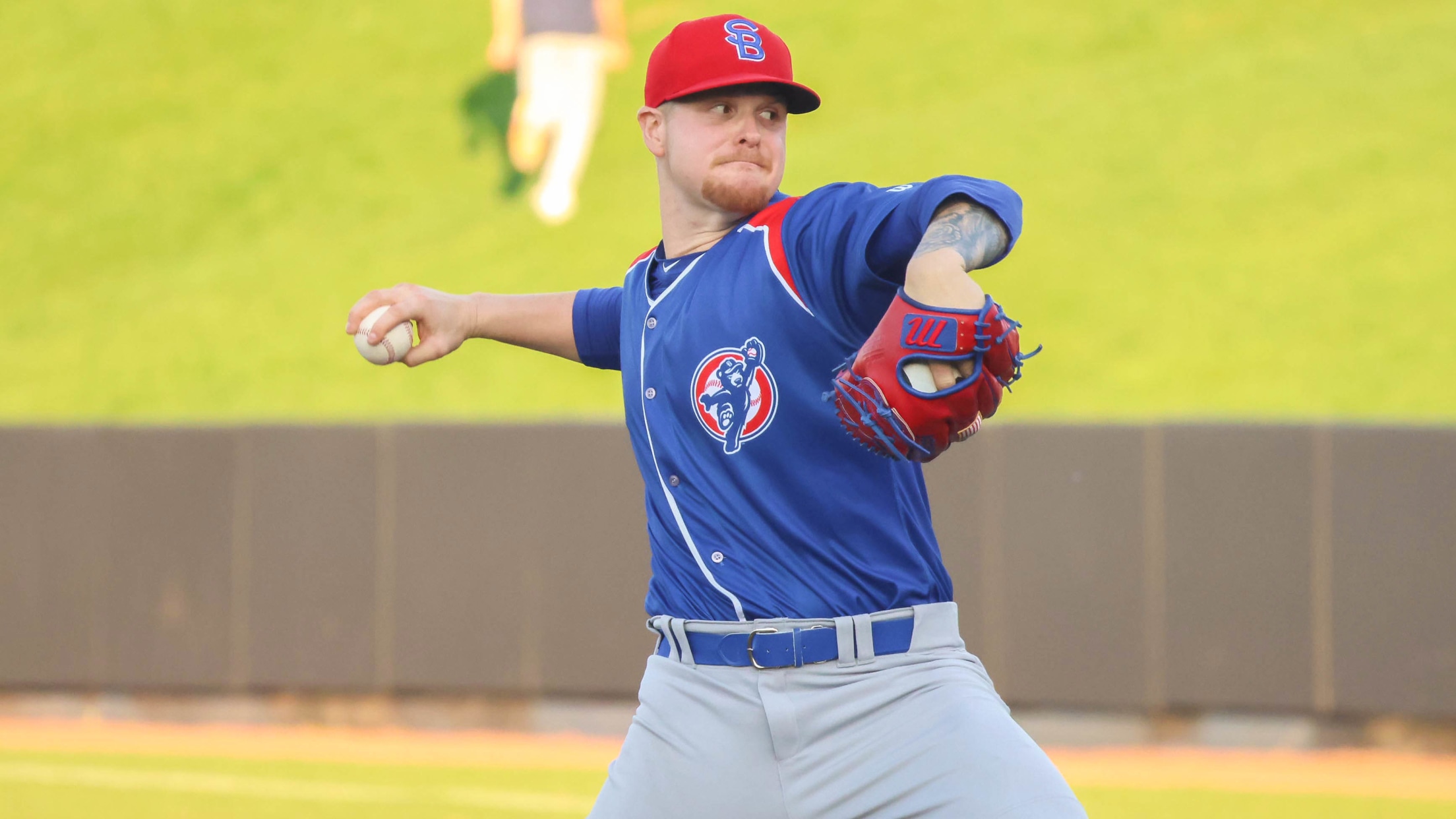 FORT WAYNE, IN - For the second start in a row Cade Horton set a new career mark in strikeouts. Last week he punched out eight Dragons in four innings and Wednesday night at Parkview Field he K'd nine in four innings. In his last nine innings the former first-rounder
Cubs Hang On For 11-8 Win, End Losing Streak
South Bend ended their 5-game losing streak Tuesday in game one against Fort Wayne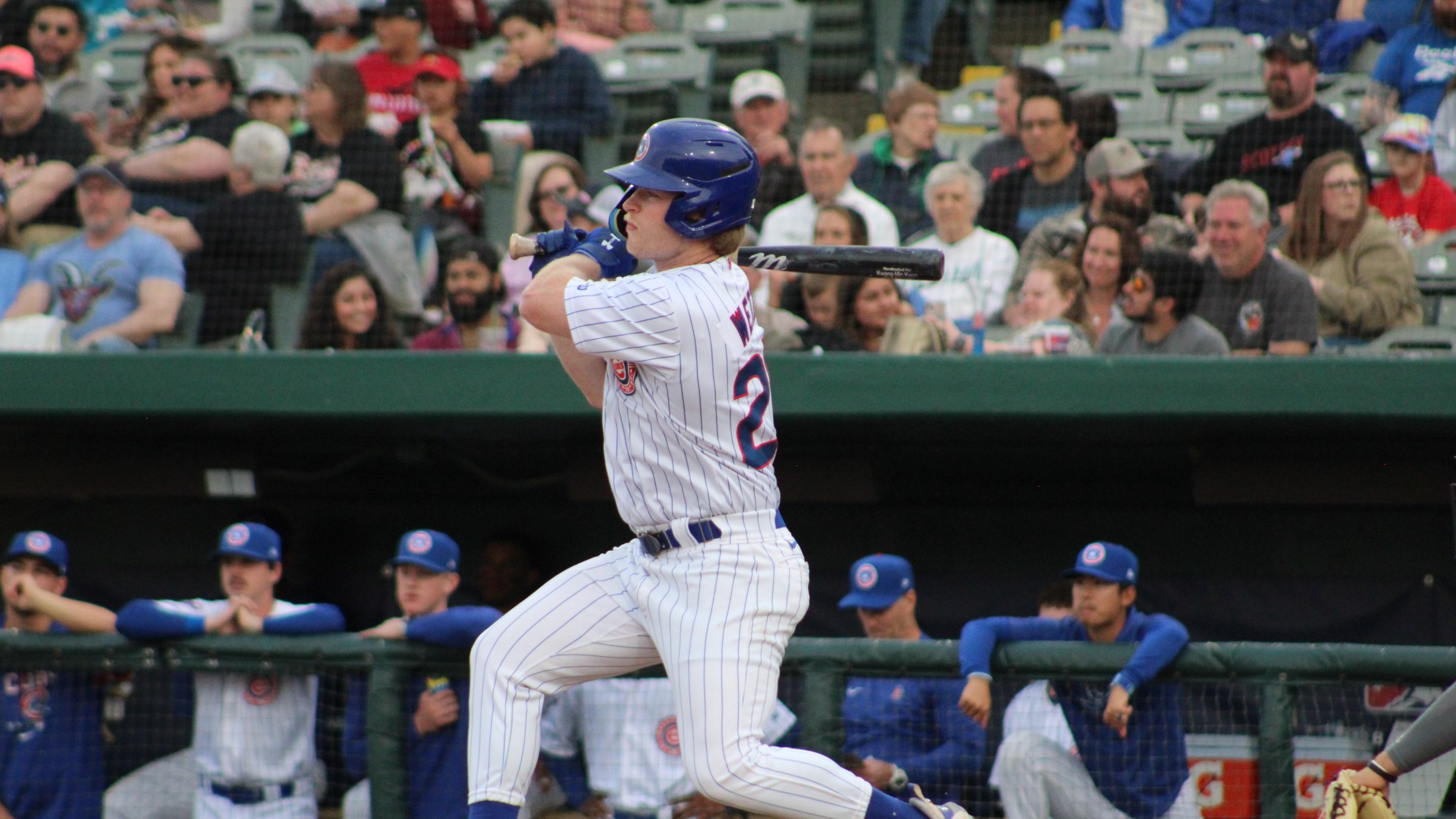 BOX SCORE FORT WAYNE, IN - Tuesday night the Cubs got the exact type of performance they needed from a struggling offense, putting up 11 runs on 12 hits, and holding on late for the victory over the TinCaps. It was a well-balanced attack that saw everyone in the lineup
Toyota Road Report: May 30 - June 4
Old Rivals South Bend and Fort Wayne Clash in Important First Half Series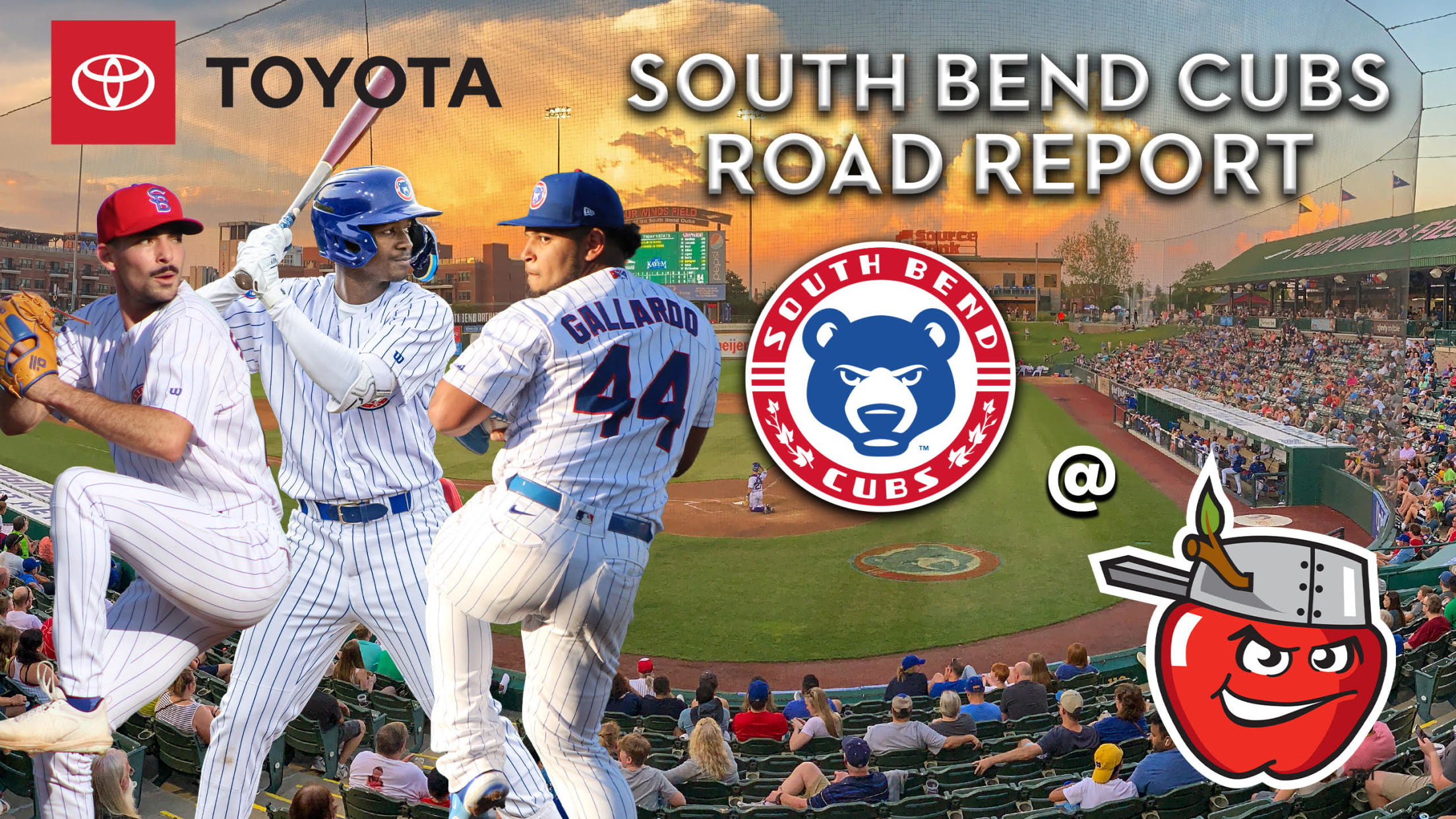 It's always a great week in the Midwest League when you get to the Battle of Indiana. South Bend vs Fort Wayne, a High-A rivalry that has stretched for decades. Whether you're at Parkview Field, or Four Winds Field, this is always a highly competitive series because bragging rights are
Cubs Punch Out Season-High 18 Batters In 2-1 Loss
Sunday night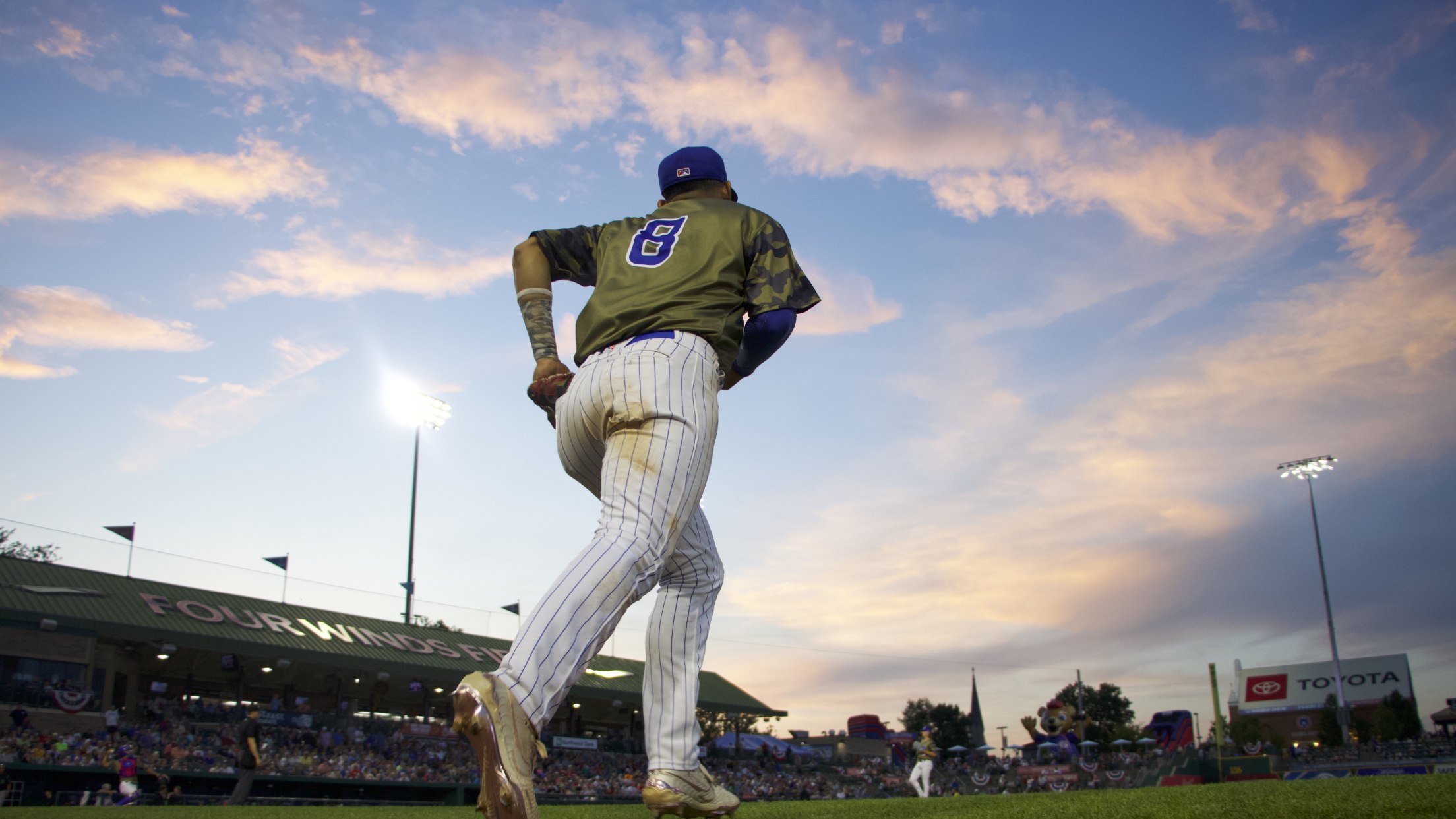 SOUTH BEND, IN - Richard Gallardo continued a stretch of incredible pitching performances for the Cubs, tossing five innings, allowing just one run, and striking out 11, without issuing a walk. Despite his start and even though the Cubs pitchers collectively struck out 18 batters, it marked a fifth straight
Comeback Effort Falls Short as Dragons Triumph Over Cubs 4-3
Kevin Alcántara and Bryce Ball produce South Bend Saturday RBI's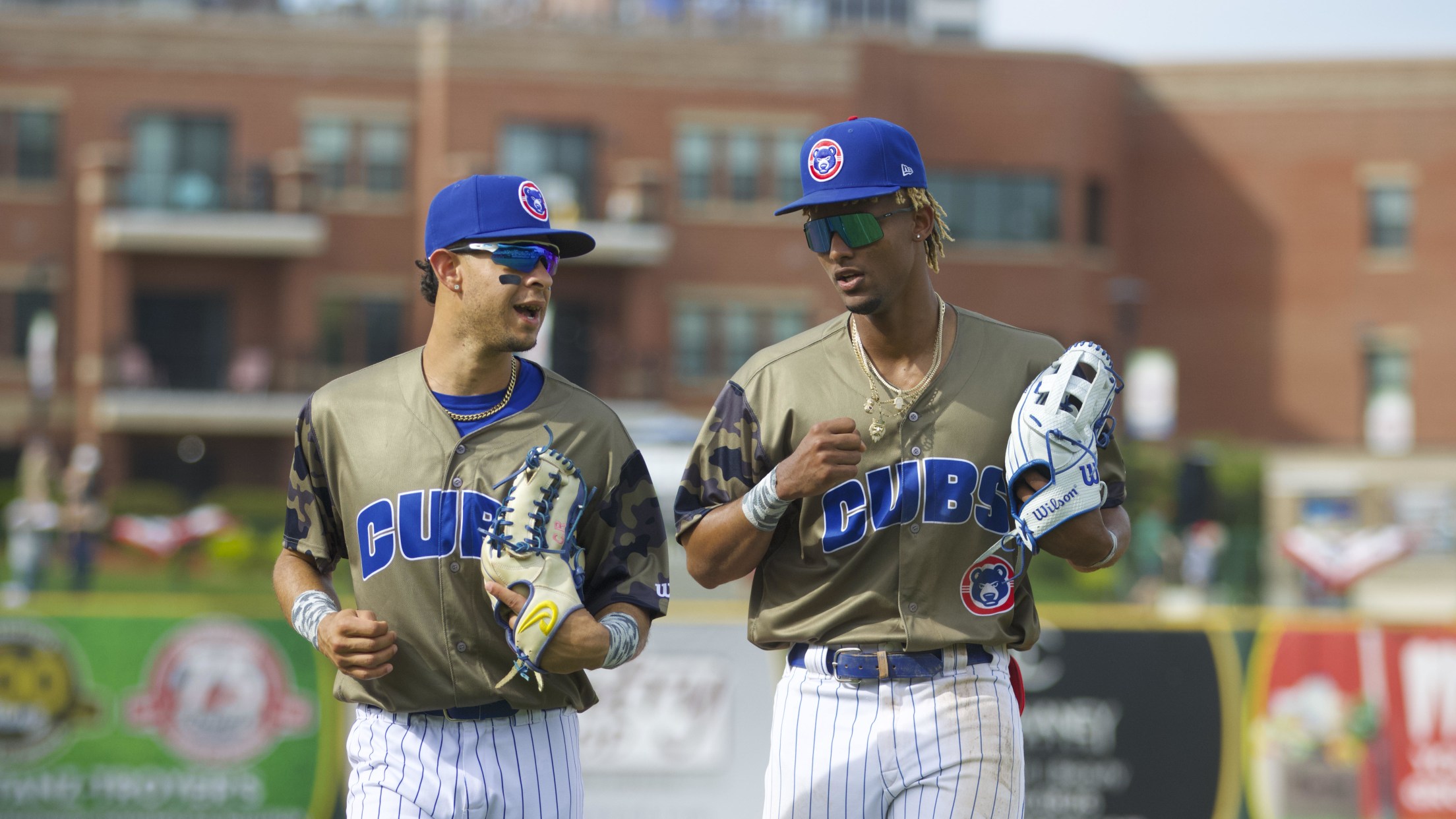 South Bend, IN - Since winning the series opener on Tuesday night, the South Bend Cubs have dropped four ballgames in a row to the Dayton Dragons. Saturday afternoon at Four Winds Field was a back-and-forth tug-of-war, but the Dragons held on and outlasted the Cubs by a final of
Noland Gem Overshadowed By Struggling Offense
South Bend drops their third game in a row, 3-1 to Dayton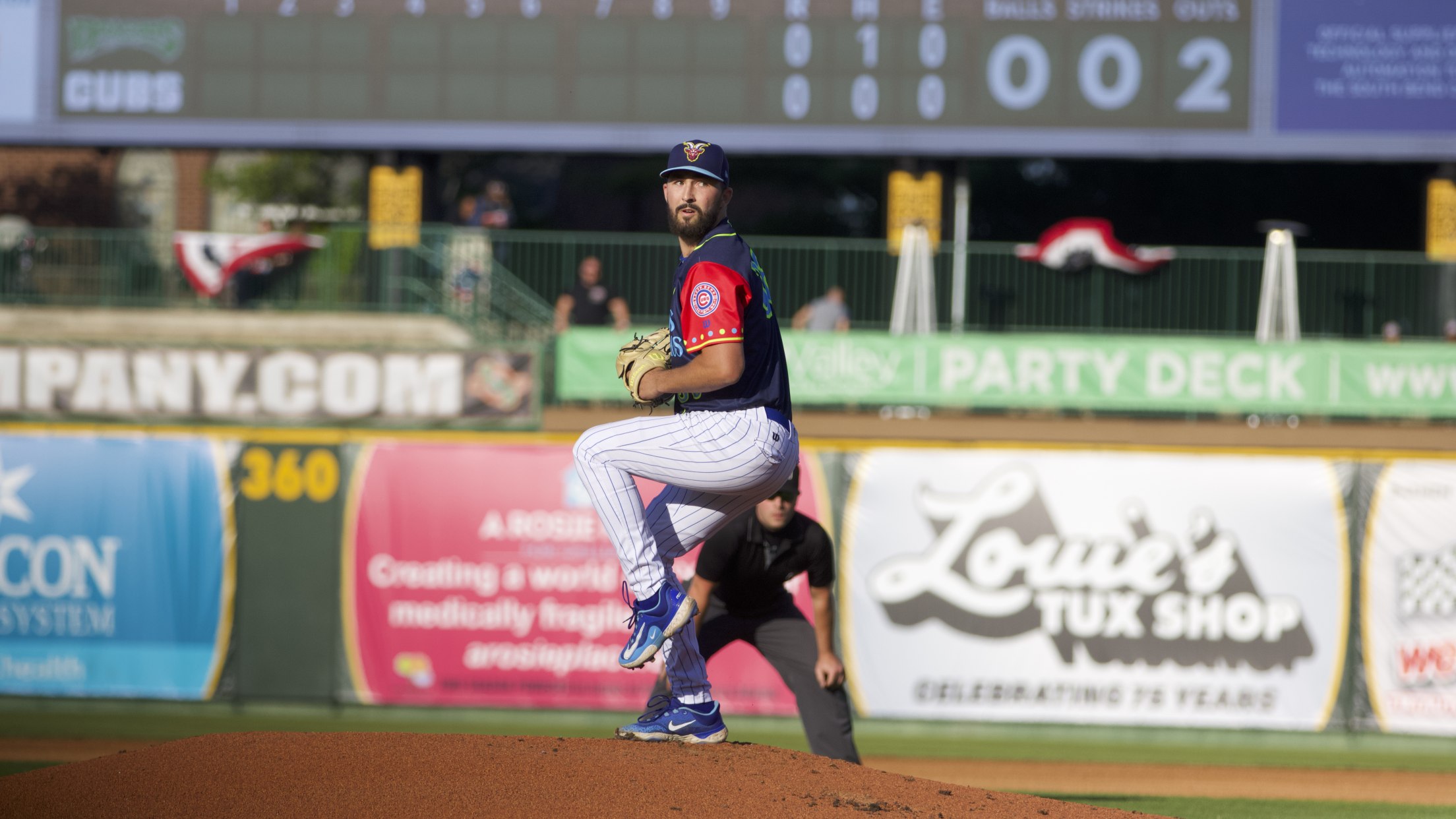 SOUTH BEND, IN - Connor Noland stole the show for the Cubs today, unleashing his best career outing with five scoreless innings, just two hits allowed, no walks, and six strikeouts. At one point the right-hander from Arkansas retired 11 straight after he allowed a two-out single to Austin Callahan
Cubs Drop Another Tight One, 4-2 To Dragons
South Bend was held to just 4 hits in the loss, a night after tallying 1 run on 5 hits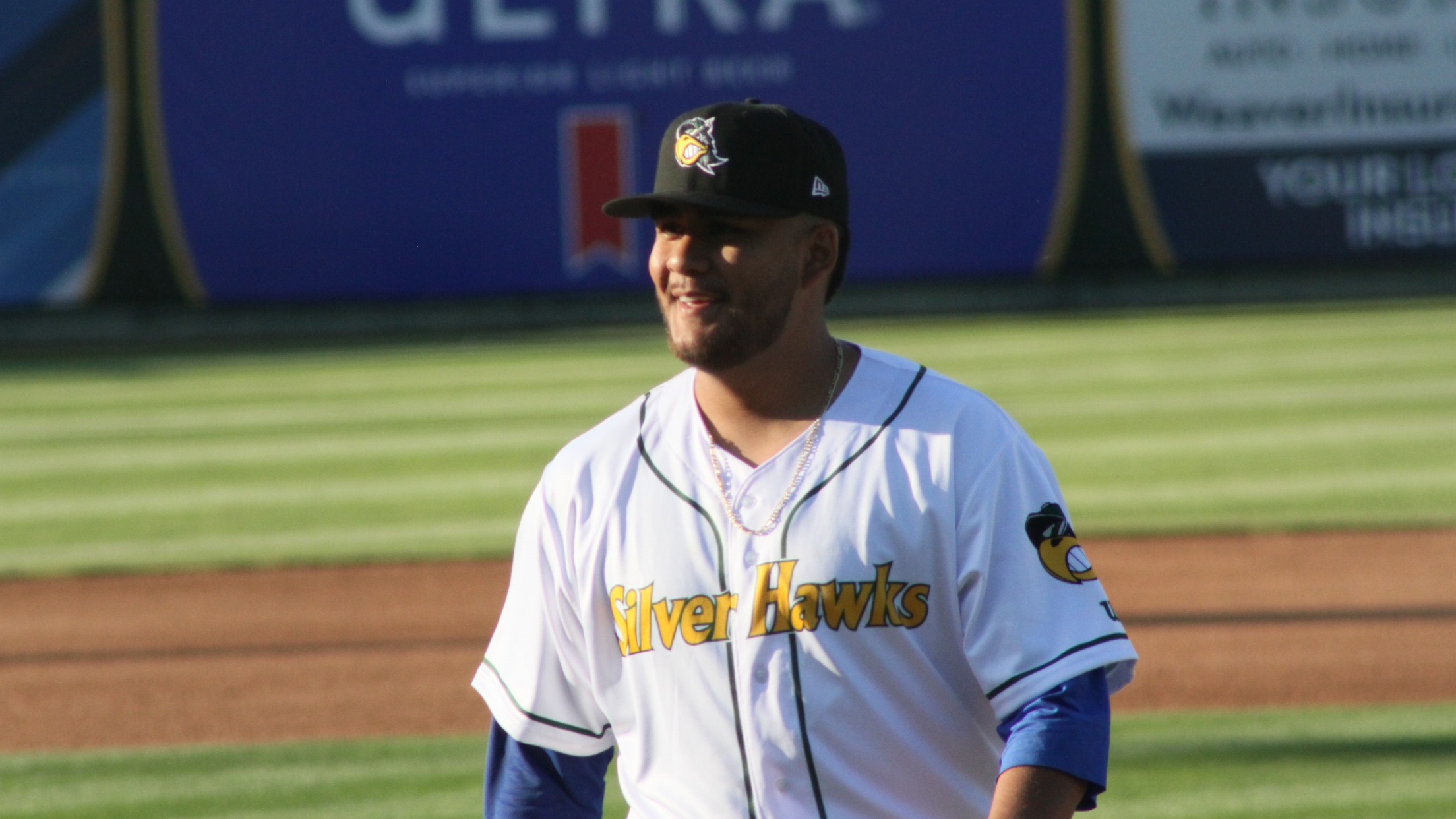 SOUTH BEND, IN - The Cubs had their chances on Thursday night but for the second game in a row they fell into an early hole and never led. Ezequiel Pagan (3-3, R, SB, BB, HBP) extended his hitting streak to eight games with a single in the first inning
Crowd Of 6,766 Sees Horton Tally Career Best 8 K's
Cubs fall 4-1 to Dragons in final Education Day of the season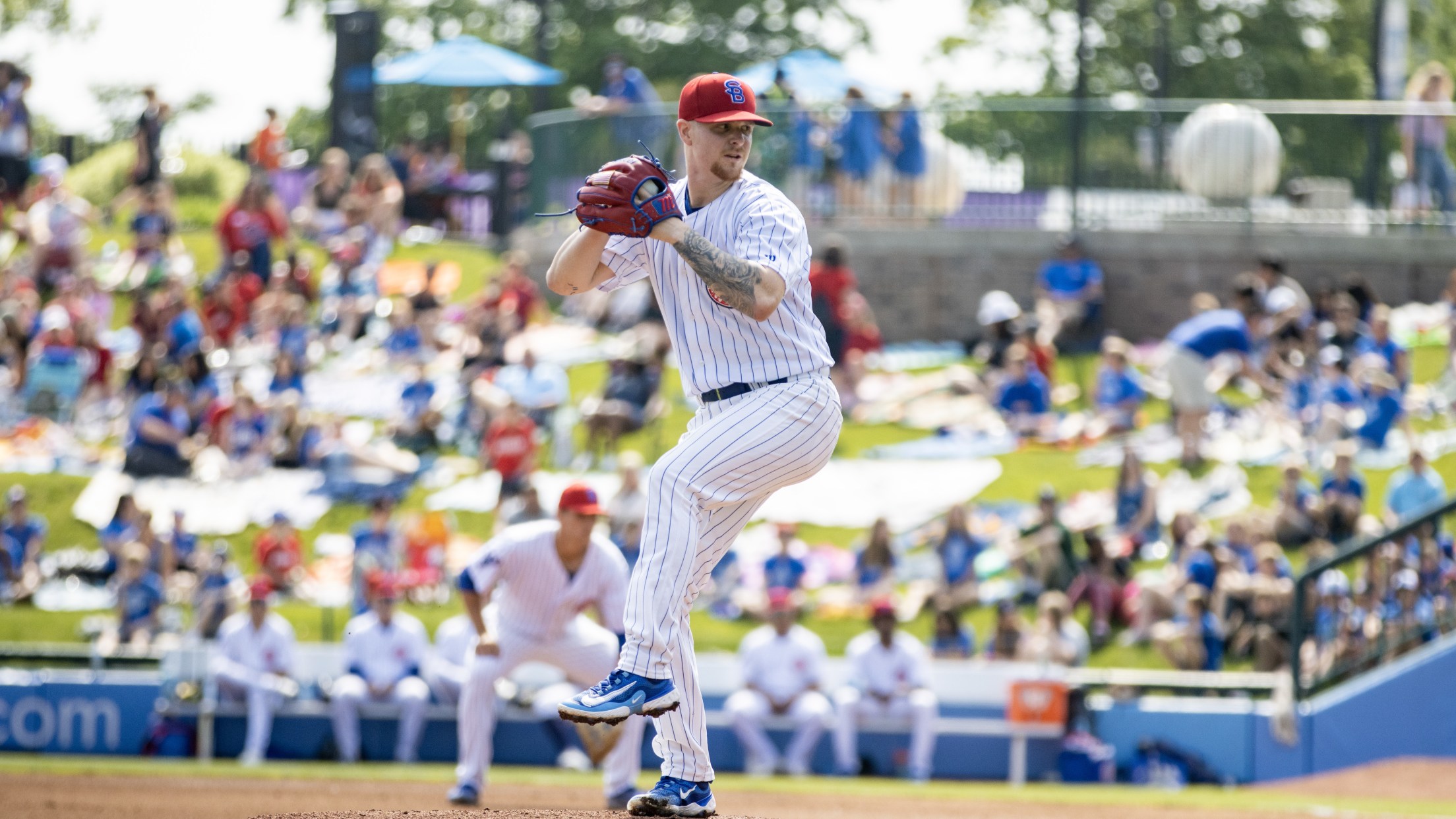 SOUTH BEND, IN - Cade Horton, the Cubs No. 2 prospect and first round pick from last year, made his Four Winds Debut today and over four innings allowed two runs, while issuing zero walks and punching out a career-high eight opposing hitters. Back-to-back base hits with one out in
South Bend Cubs Hit 3 Million Fan Milestone Under Andrew Berlin Ownership
Voted Best Ballpark in 2017 and 2022, Four Winds Field has averaged over 315,000 fans per year as a Chicago Cubs affiliate.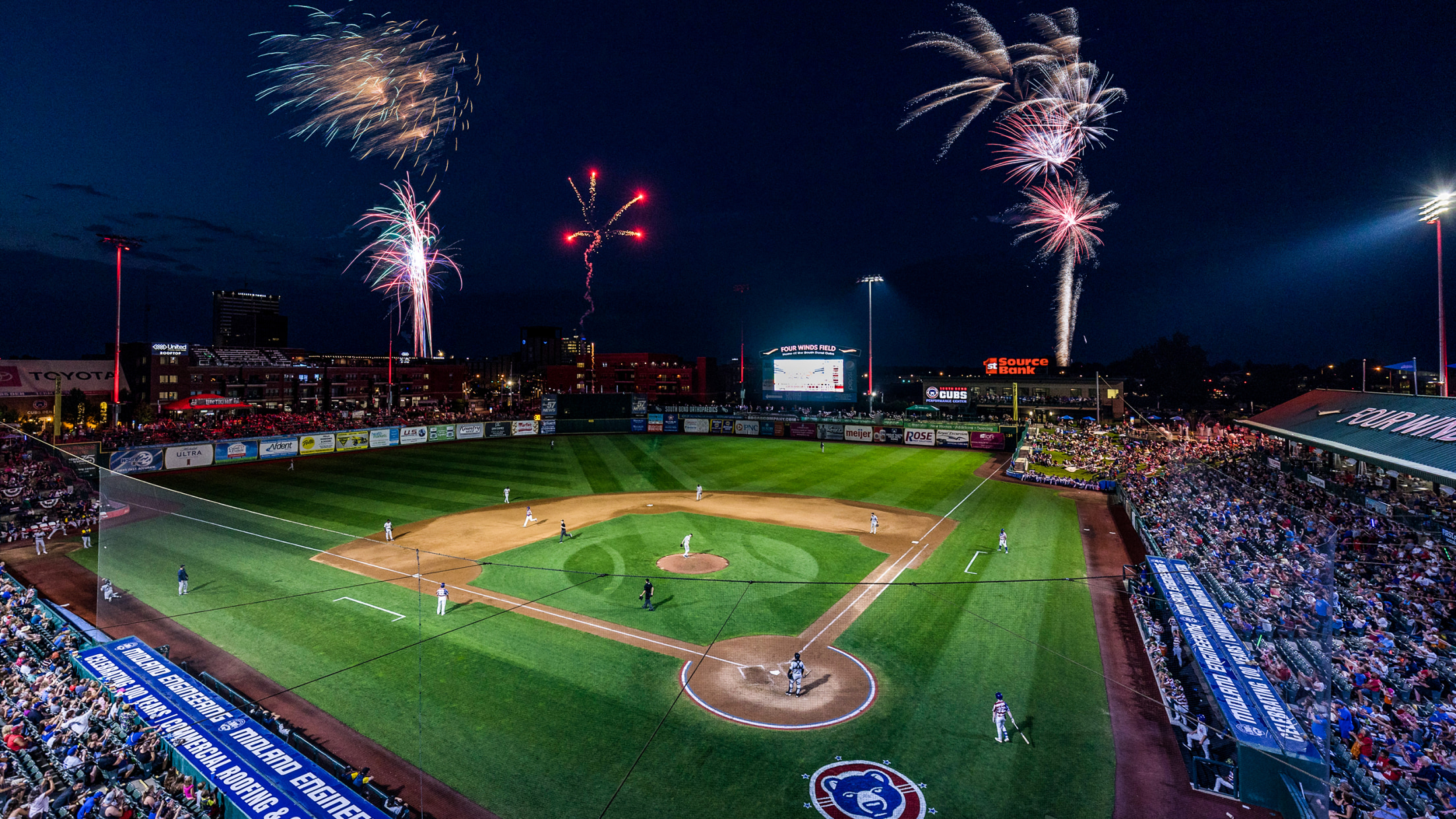 SOUTH BEND, IN – On November 11, 2011, at 11:11 a.m. Andrew T. Berlin purchased the South Bend Silver Hawks, ushering in a new era of baseball in Michiana. Today, the South Bend Cubs welcomed their 3 millionth fan under Andrew Berlin's ownership. "This is a tremendous achievement, not just
Cubs Edge Dragons On Pagan Homer
South Bend improves to 6-2 in their last eight games with Tuesday night's victory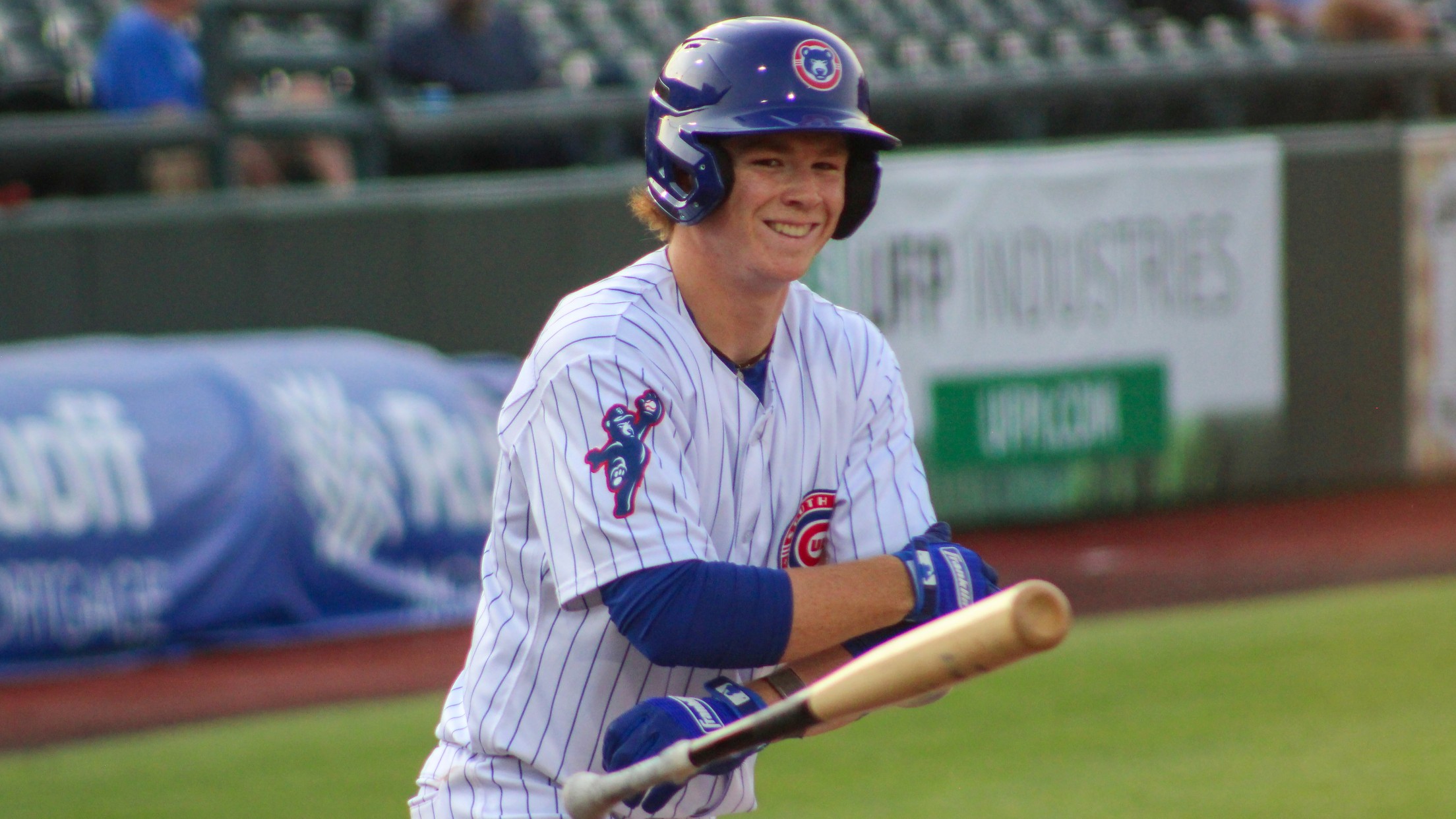 SOUTH BEND, IN - James Triantos picked up two more hits, as did Bryce Ball, plus Richard Gallardo impressed again at home in a hard fought 3-2 victory over Dayton. The win propelled the Cubs back into sole possession of first place in the West. Triantos (2-3, R, BB) made
Indiana Donor Network to Host Free Movie Night at Four Winds Field June 2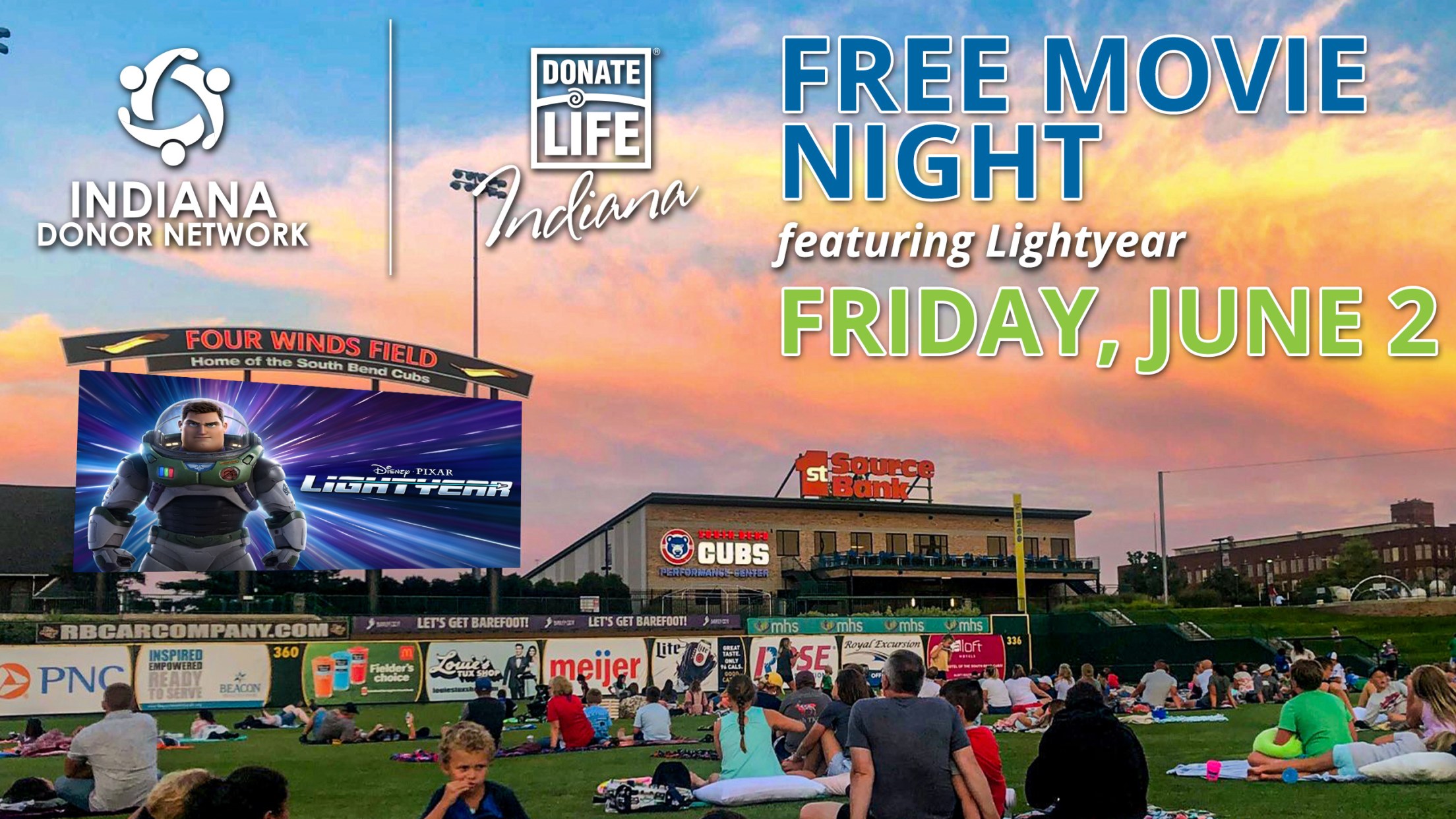 SOUTH BEND, IN – Kick off your summer at Four Winds Field with a fun-filled family Friday with a free movie night, presented by Indiana Donor Network and Donate Life Indiana. Gates open at 6:00 p.m. and the movie starts at 7:00 p.m. The featured presentation will be Disney and
South Bend Cubs Homestand Preview: May 23-28
Cubs welcome former division rival Dayton for key six-game set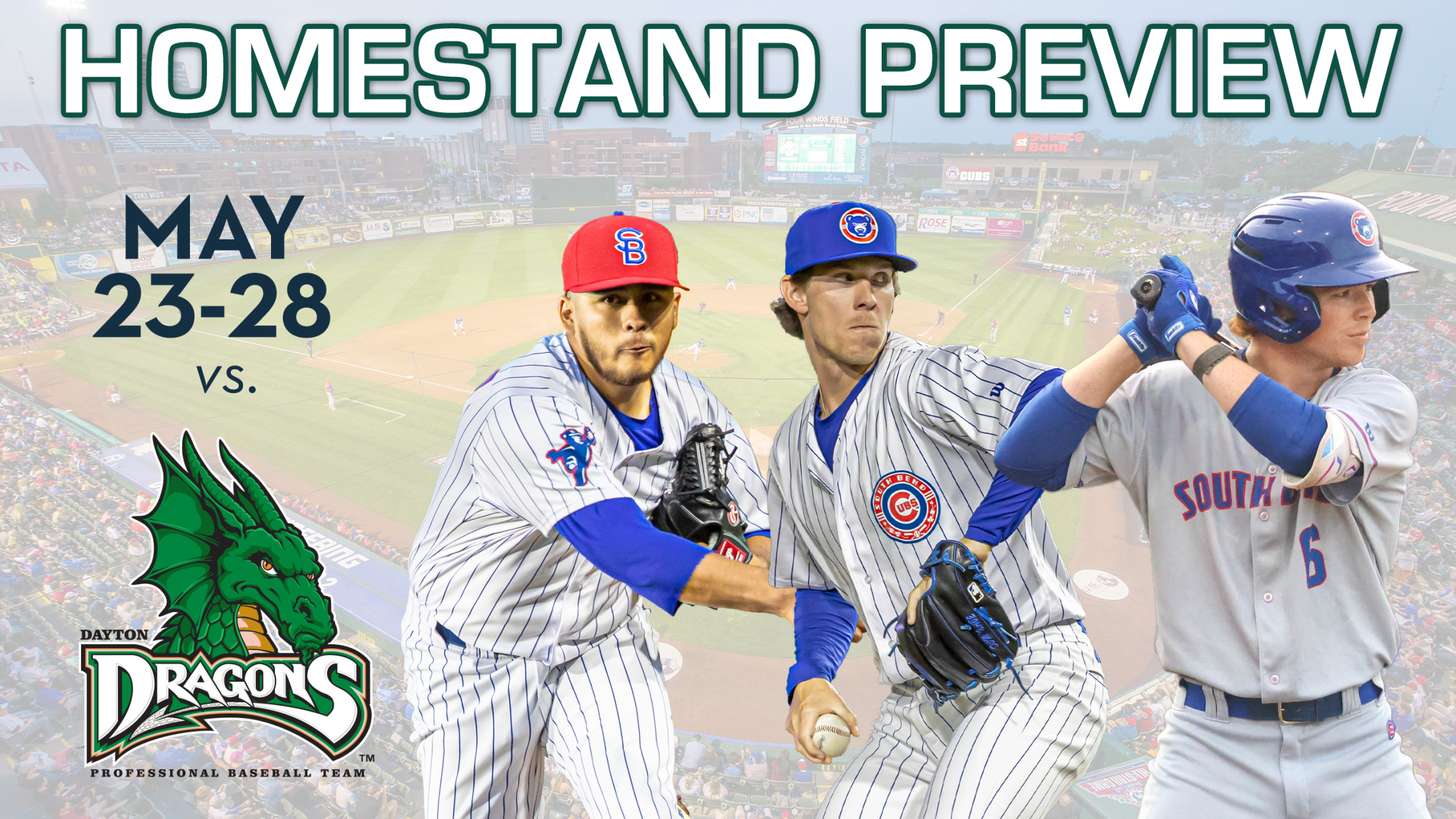 Fresh off a series win against their West Division Rival, the Beloit Sky Carp, the South Bend Cubs wrapped up their 12-game road trip both in Appleton and Beloit with a record of 7-6. As the battle for first place in the West commenced, South Bend now turns their attention
Espinoza Perfect, Triantos Homers, As Cubs Move Into First
David Avitia gets the game-winning hit in his first pro start as South Bend clinches the series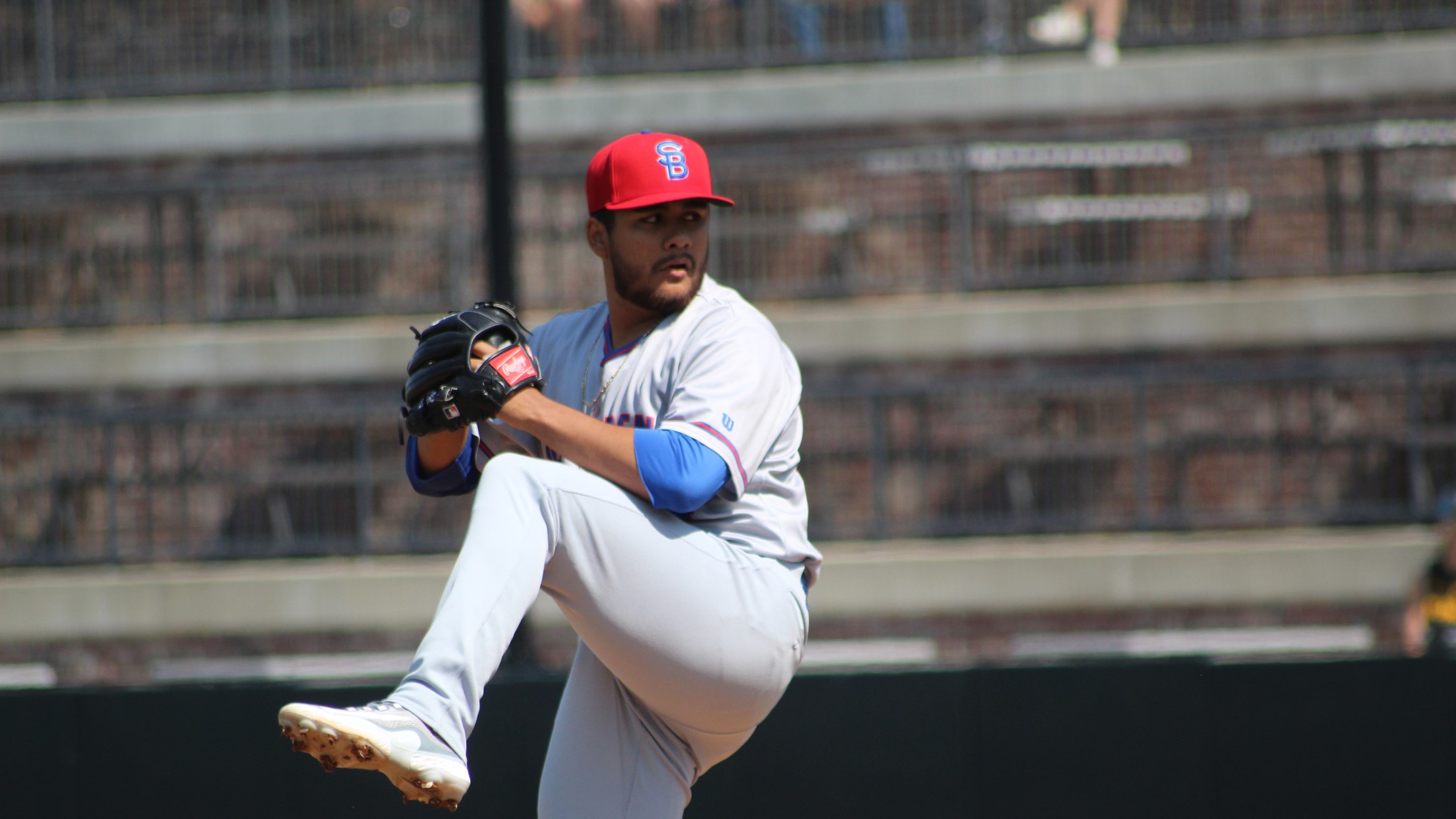 BELOIT, WI - The Cubs had been in second place for 27 straight days, that streak was put to bed after Saturday's 3-2 victory, with South Bend (22-16) hopping Beloit (21-16) in the West Division. Perhaps it was the most unlikeliest of heroes that tallied the game-winning hit today. David
Cubs Dismantle Sky Carp 13-5
Santana faced the minimum through 5 innings and Ball, Pagan, and McKeon each tallied 3 hits
BELOIT, WI - 18 runs, 19 hits, 26 strikeouts, and 13 walks. A lot happened Friday night in the Cubs 13-5 victory over the Sky Carp. Bryce Ball (3-5, 2 RBI, 2 R, BB) turned around his series with his best performance since joining the team last week and he
Meet 2016 World Series Champion Miguel Montero at Four Winds Field on June 20
VIP tickets are now available to meet the Chicago Cubs post-season hero and former South Bend Silver Hawks catcher.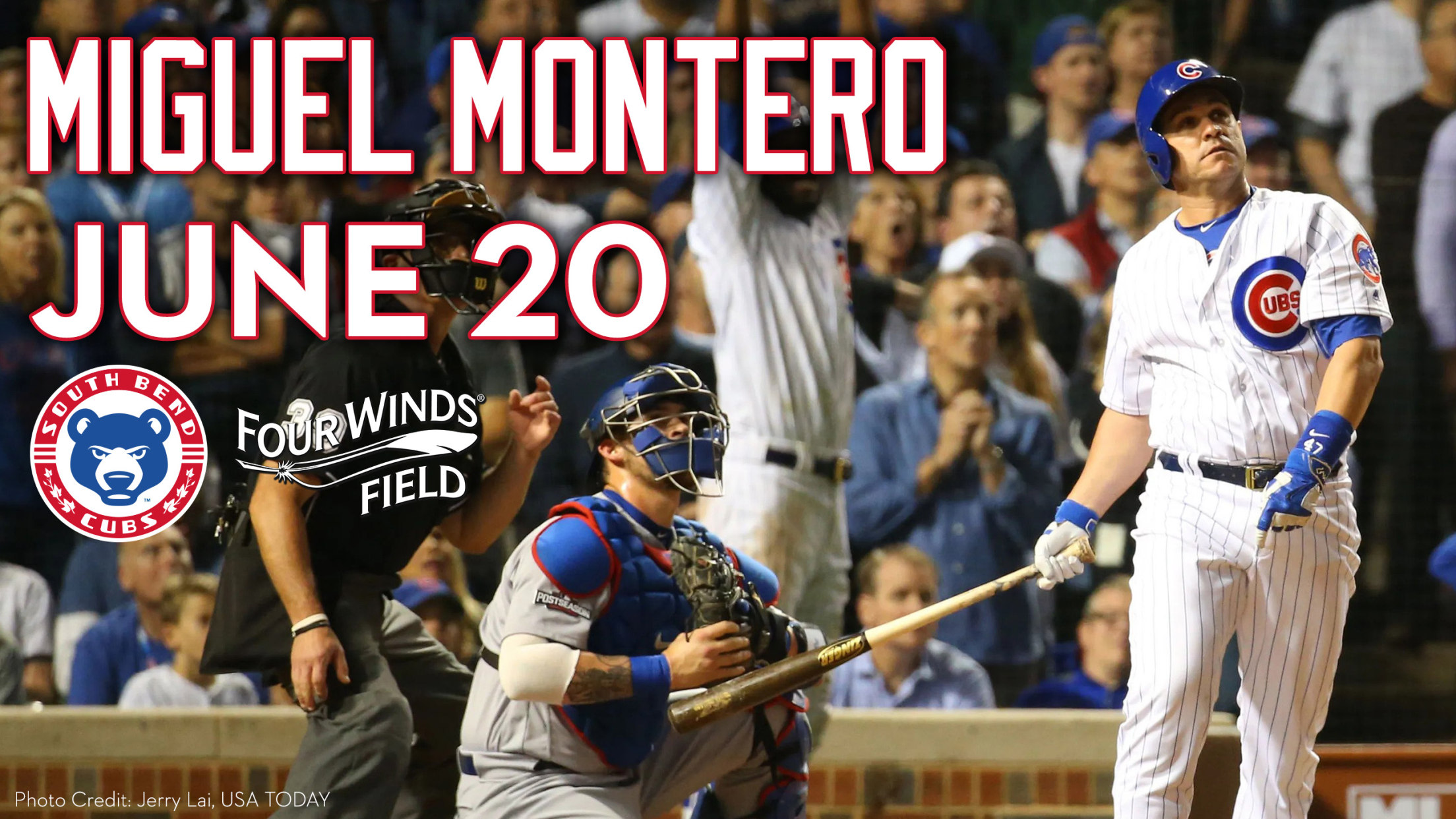 SOUTH BEND, IN - As part of the South Bend Cubs organization's goal to give fans at Four Winds Field the best baseball experience, the first MLB meet-and-greet of 2023 has officially been scheduled. 2016 World Series Champion Miguel Montero will be in Downtown South Bend on Tuesday, June 20,
Cubs Clobber Sky Carp, Pull Within Half Game Of First
South Bend's offense tallies 10 runs and the bullpen tosses 6-shutout frames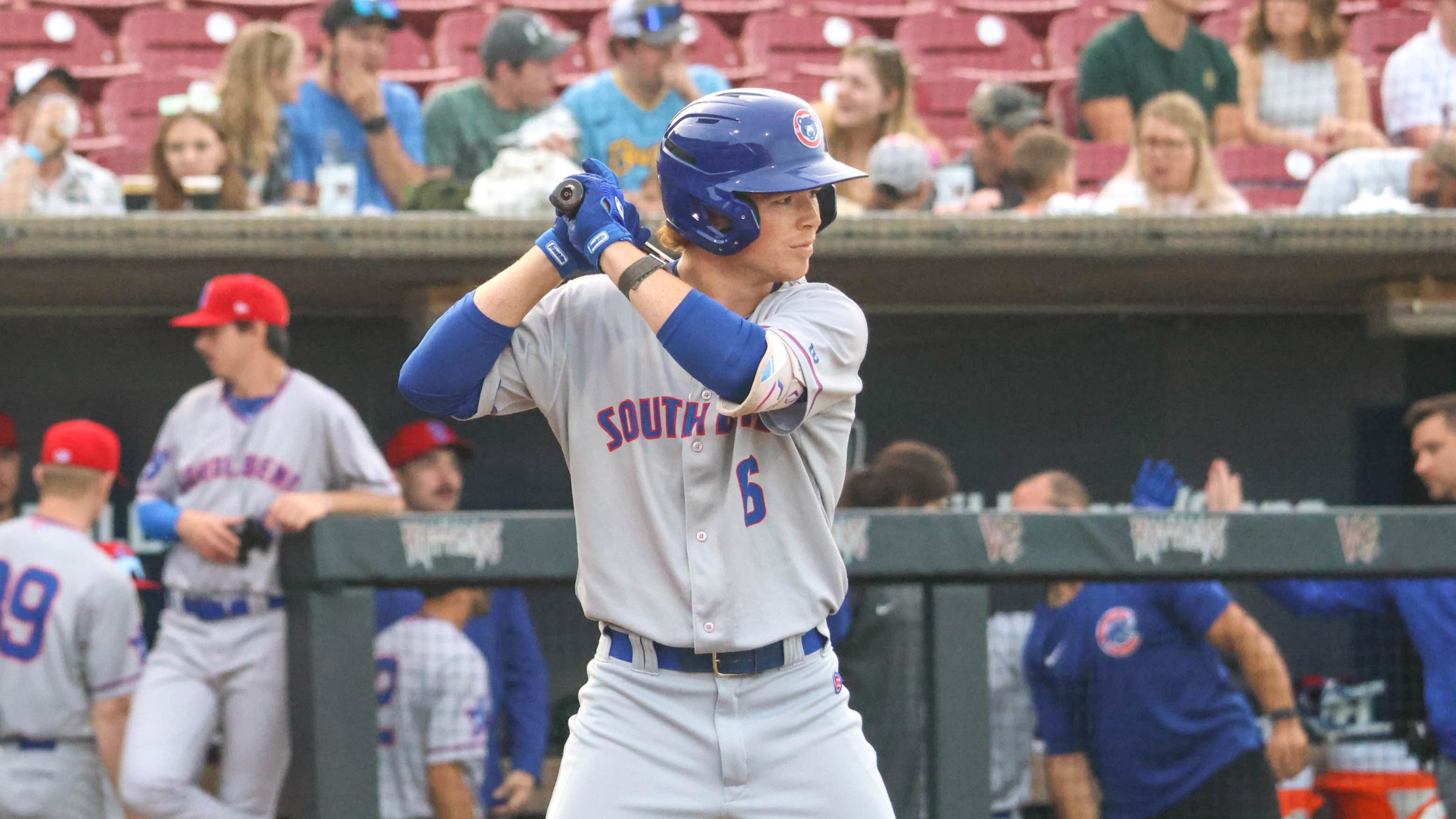 BELOIT, WI - James Triantos notched the second four-hit game of his career and the Cubs, once trailing 2-0, put up five runs in both the fourth and sixth inning and smashed the Sky Carp 10-2. South Bend sits at 20-15 after picking up a third win in a row
Smash Mouth to Headline Concert at Four Winds Field on August 12
Suave Entertainment bring Smash Mouth with special guests LFO and Ryan Cabrera to downtown South Bend.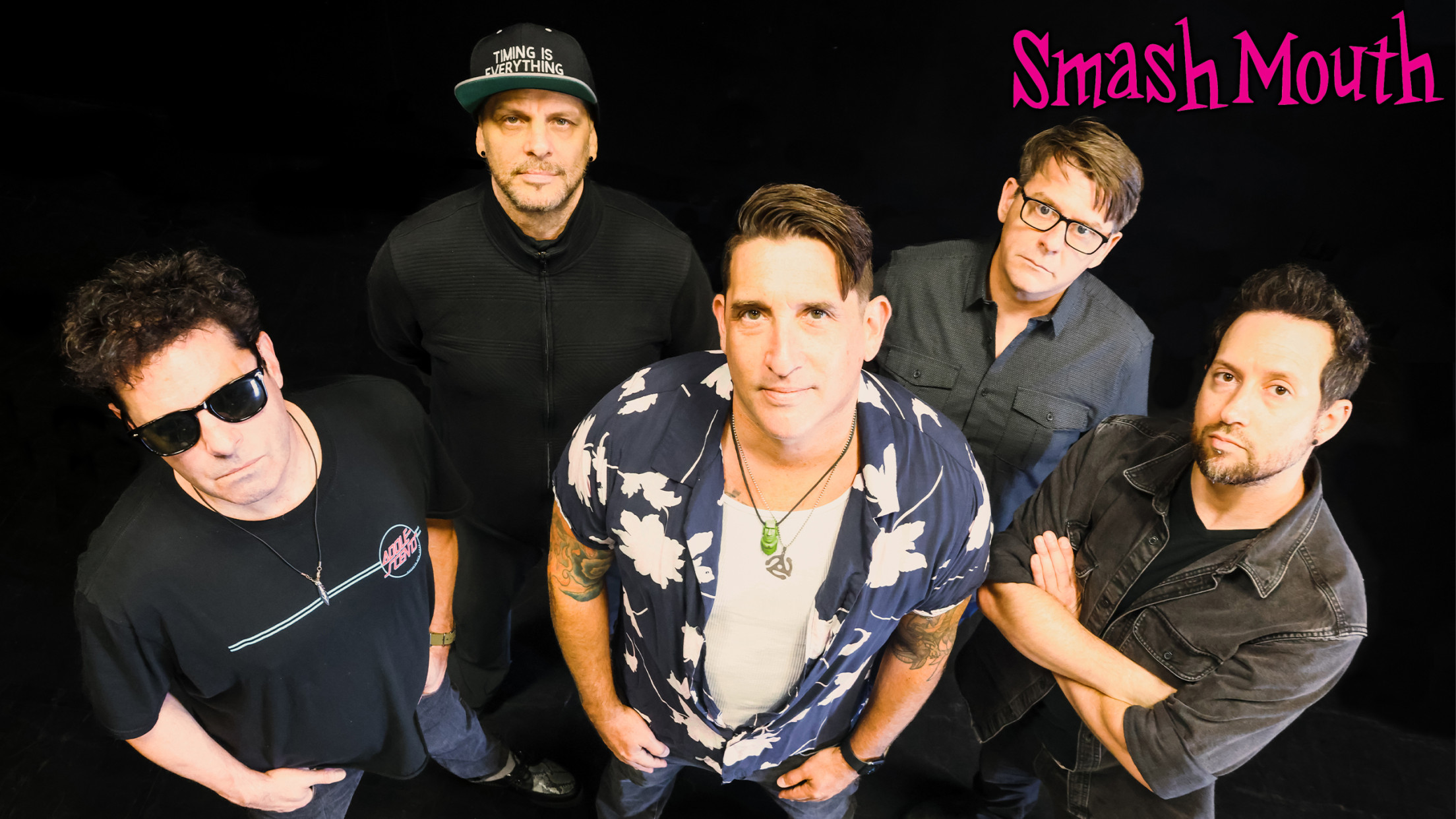 SOUTH BEND, IN – This August Four Winds Field will welcome late 1990's and early 2000's pop groups to downtown South Bend. Suave Entertainment presents Smash Mouth with special guests LFO and Ryan Cabrera on Saturday, August 12. Gates open at 5:30 p.m. and the music begins at 7:30 p.m.
Cubs Gain Game on Beloit by Crushing Sky Carp 9-4
Kevin Alcantara rips home three-RBI game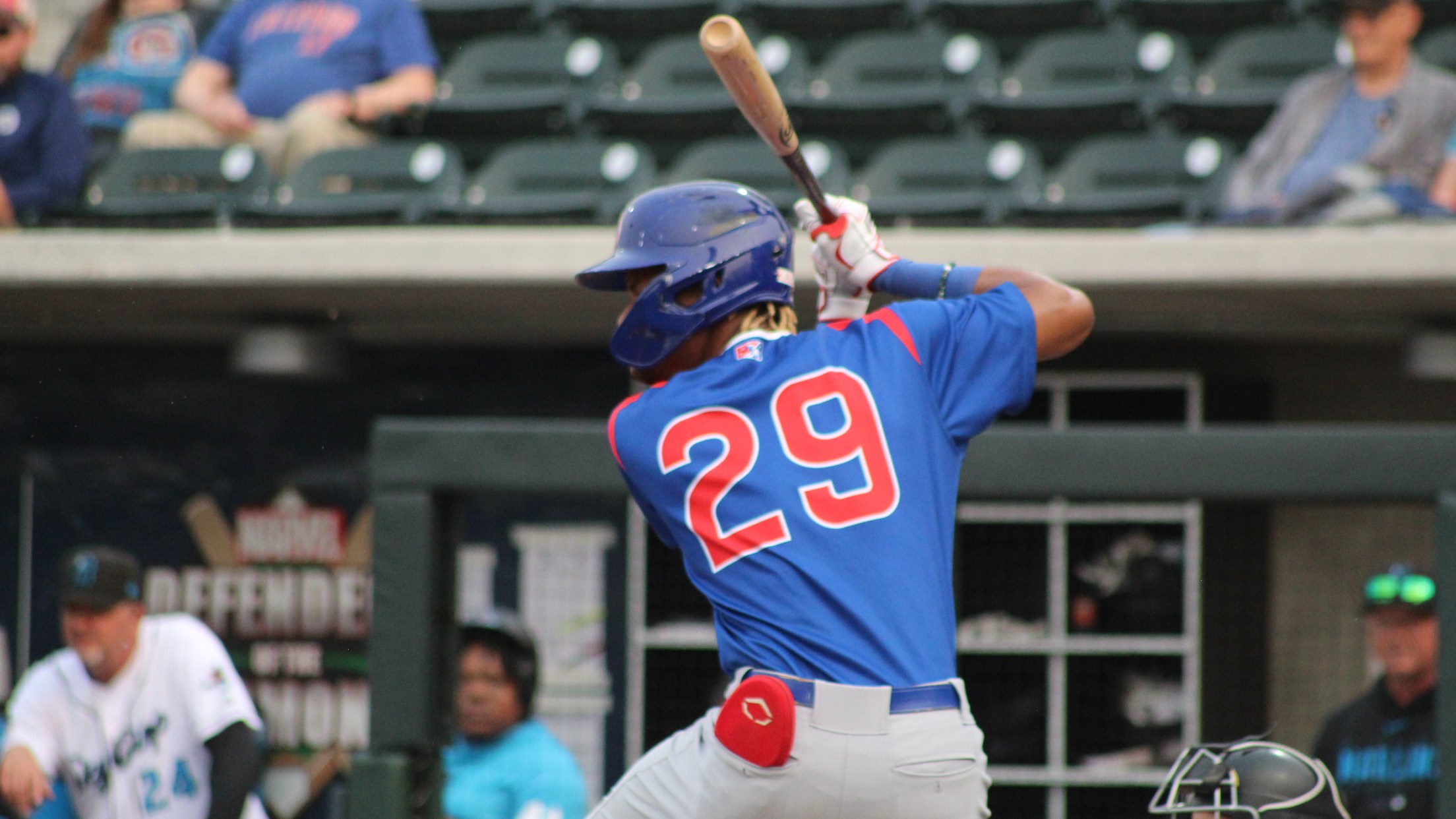 Beloit, WI - Entering Tuesday evening in Beloit, the South Bend Cubs continued their 12-game road trip held exclusively in the state of Wisconsin. With their series closing win in Appleton on Sunday, the Cubs were 2.5 game back of first place held by the Beloit Sky Carp along with
Toyota Road Report, Cubs Begin Crucial Set With Sky Carp
The second half of the Cubs 12-game roadtrip sees them make the short drive south to Beloit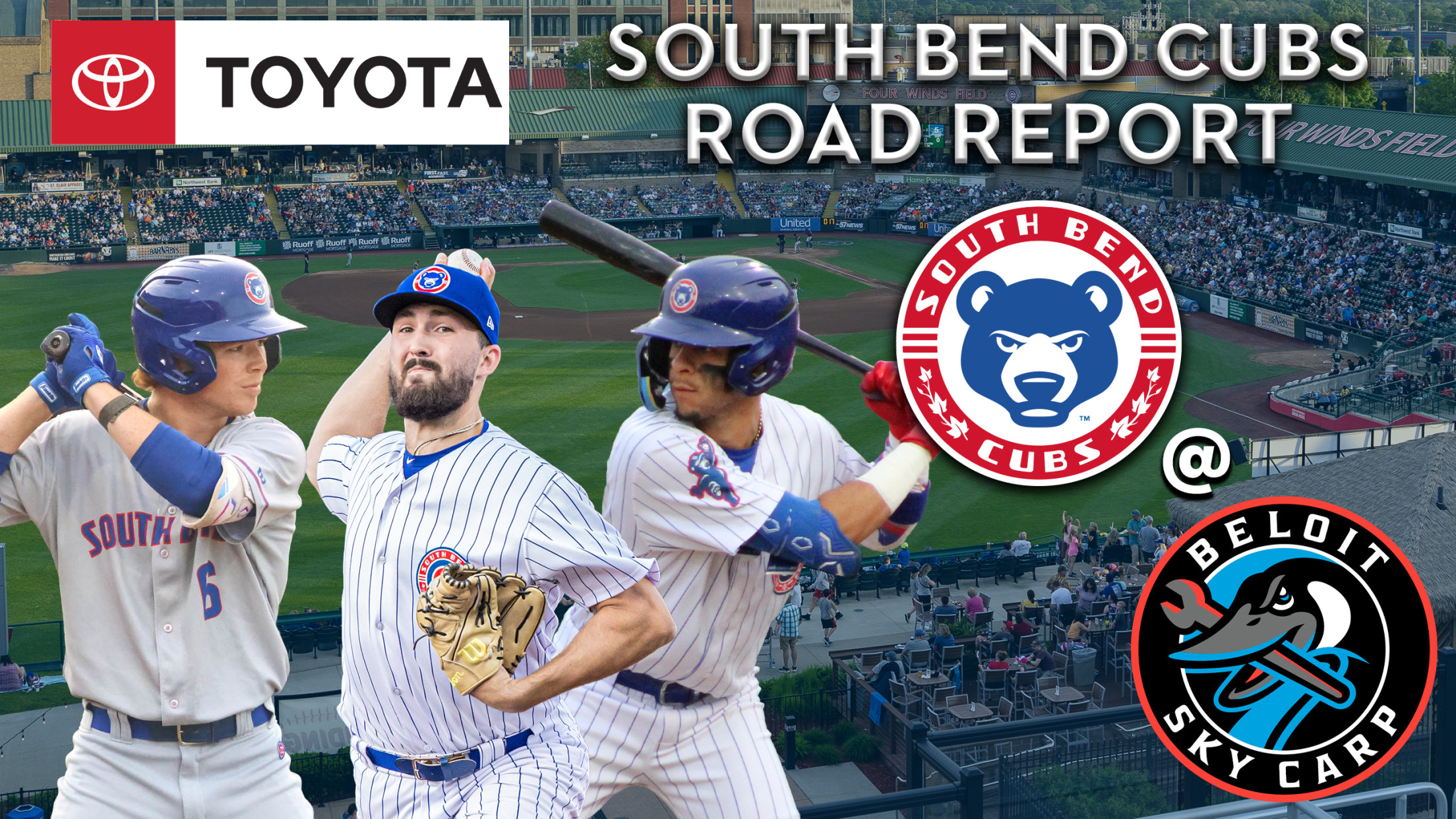 It feels like every time the Cubs and the Sky Carp meet these days there's something valuable on the line. Last August it was a chance for both teams to take control of their playoff destiny and South Bend dominated in a six-game series at home to bolster their playoff
Cubs Out-Duel Timber Rattlers in Extras 2-1 to Split Series
James Triantos rakes in game winning hit and Sheldon Reed closes things out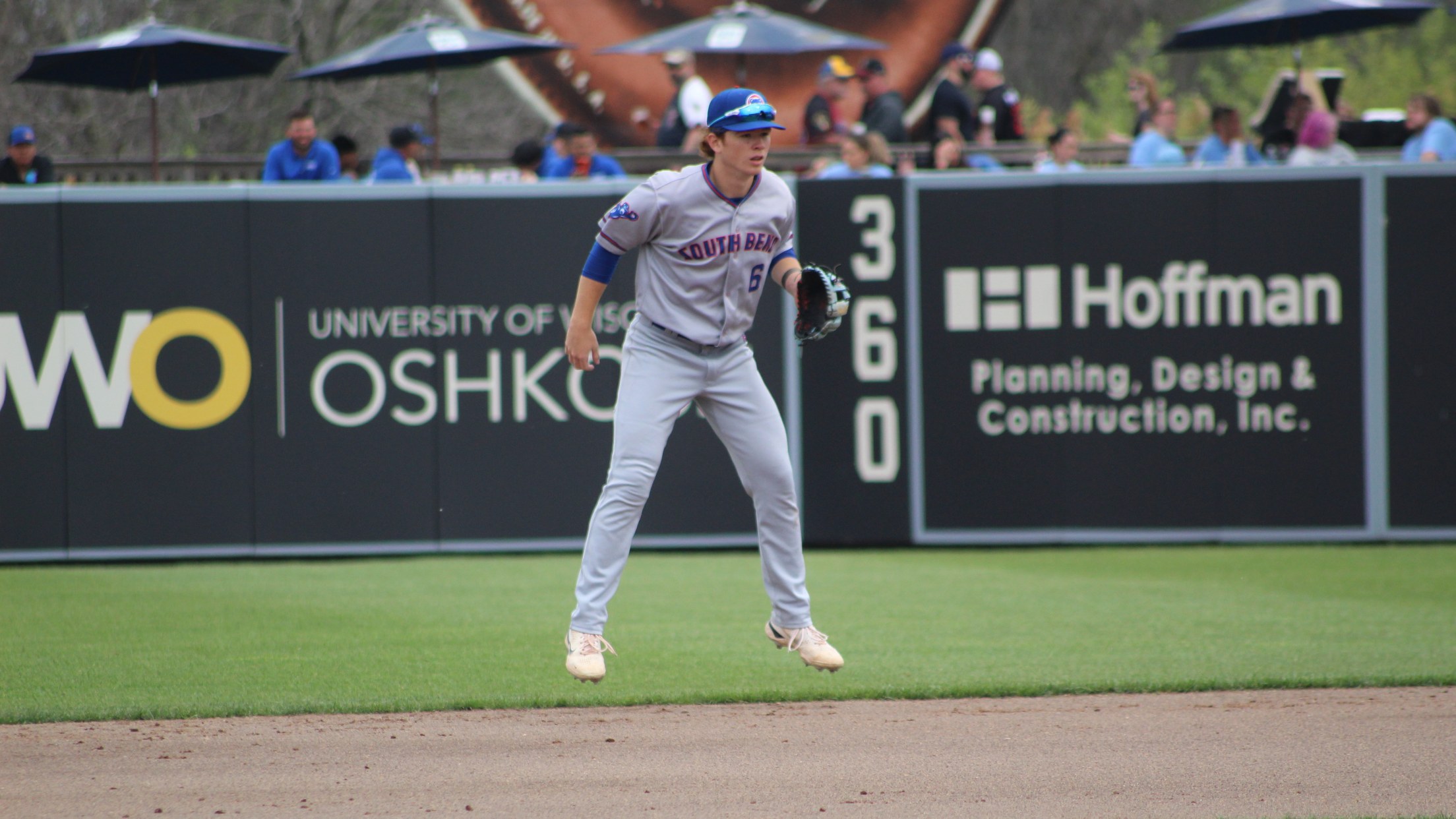 Appleton, WI - In a winding and weaving battle on Mother's Day, Sunday afternoon, the South Bend Cubs had to defeat there Wisconsin Timber Rattlers to remain in second place in the West Division. They gutted out an 11-inning affair against the Snakes, and held on for a 2-1 victory.
Wisconsin Grabs Series Lead in 4-2 Saturday Matinee
Bryce Ball plates two RBI while reaching base twice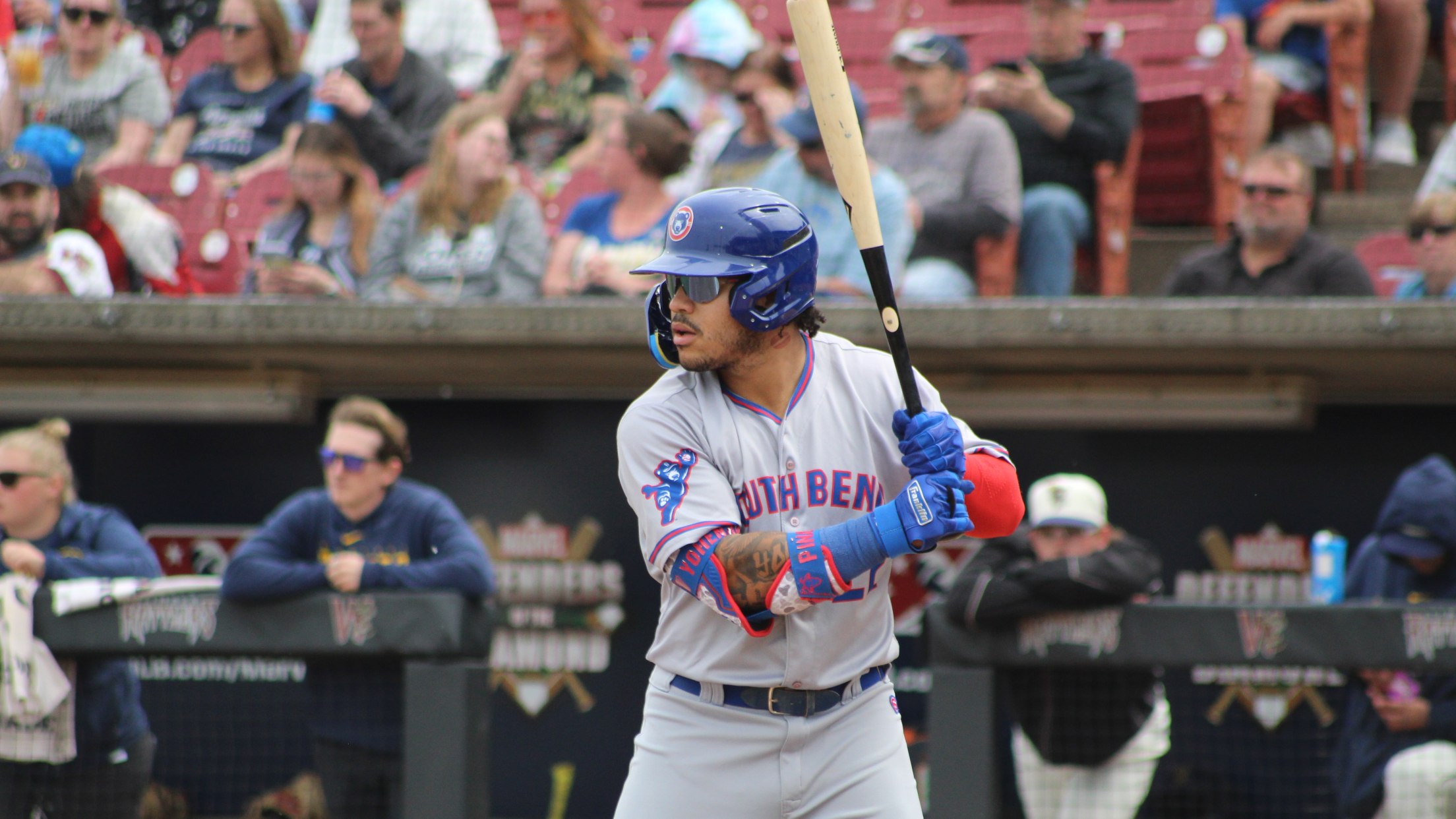 Appleton, WI - The South Bend Cubs arrived to the State of Wisconsin for a 12-game road trip and got started in the best they could've hoped by winning both Tuesday and Wednesday against the Wisconsin Timber Rattlers. Now, the tides have turned with Wisconsin winning the last three, including
Errors Hamper Cubs as Rattlers Roll 10-6
Christian Franklin crushes grand slam for first South Bend homer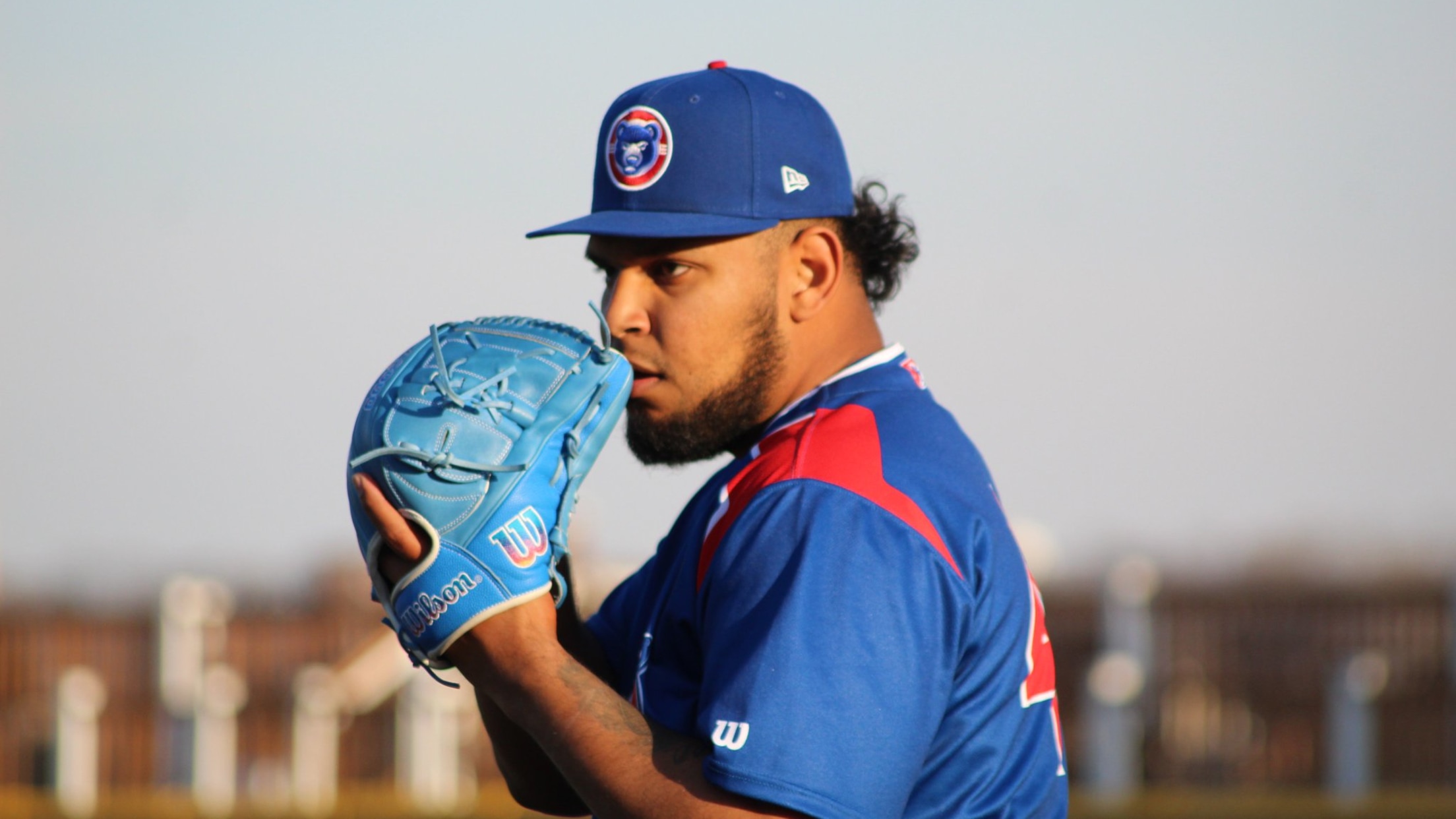 Appleton, WI - For the third time in four games in the series, either the Wisconsin Timber Rattlers or South Bend Cubs scored 10 runs in a game at Fox Cities Stadium. South Bend put up double digits on both Tuesday and Wednesday, while it was Wisconsin's turn on Friday
South Bend Cubs and Jordan Automotive to Offer Michiana Area Teachers Free Tickets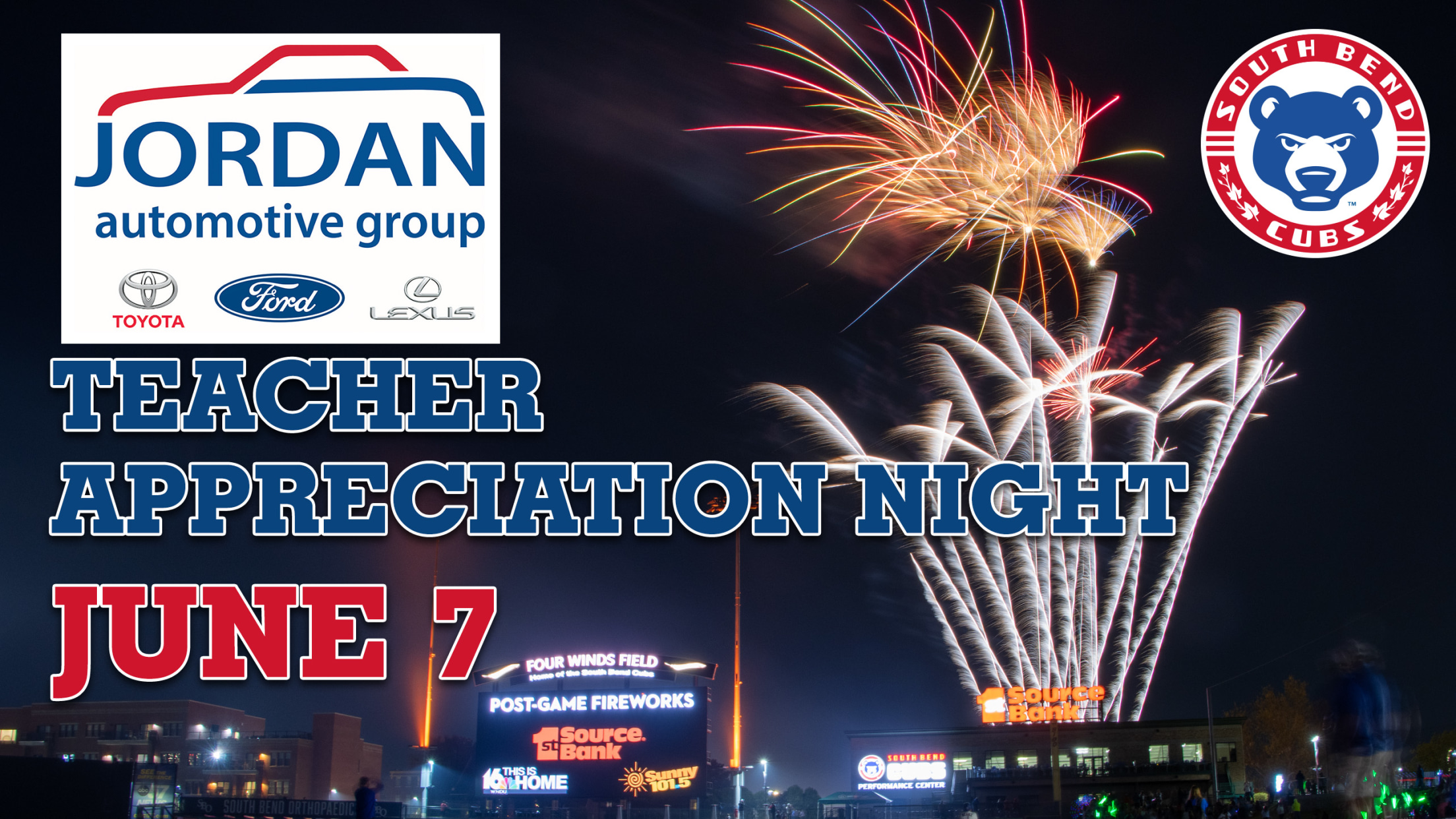 SOUTH BEND, IN – In what has become an early June tradition at Four Winds Field, the South Bend Cubs will again partner with Jordan Automotive for Teacher Appreciation Night on Wednesday, June 7. Teachers and administrators from around the Michiana area can receive two complimentary tickets for the game
Late Homer Propels Rattlers Over Cubs 3-1
Connor Noland works season-high five shutout innings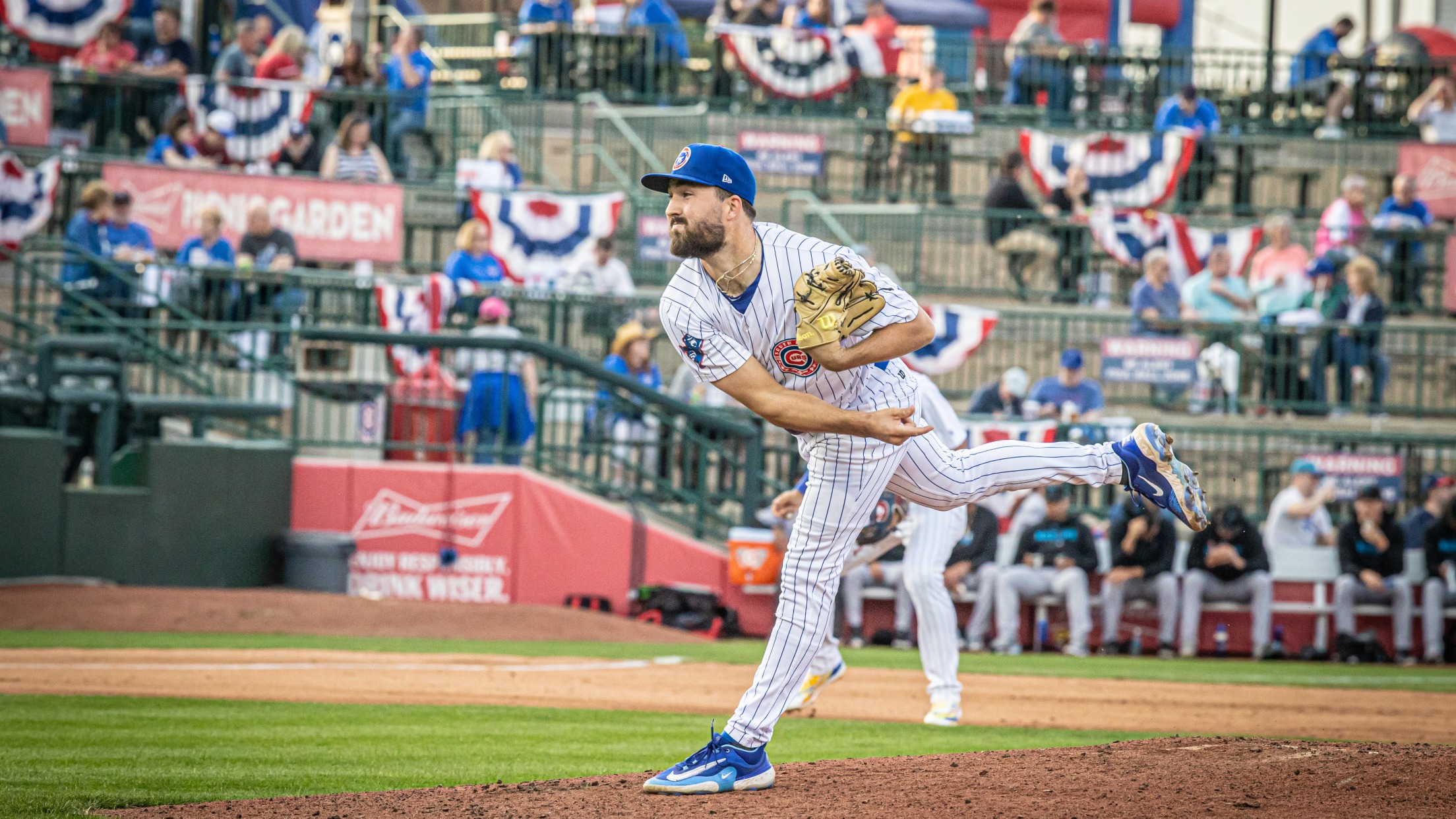 Appleton, WI - In his best performance so far as a pro, South Bend Cubs right-hander Connor Noland worked five shutout innings against the Wisconsin Timber Rattlers in Appleton on Thursday night. As he was in line for his first professional win, the Rattlers came back to beat the Cubs
South Bend Cubs and Weigel Broadcasting Co. Extend Television Deal for 2023 Season
15 home games to air on WMYS, My Michiana.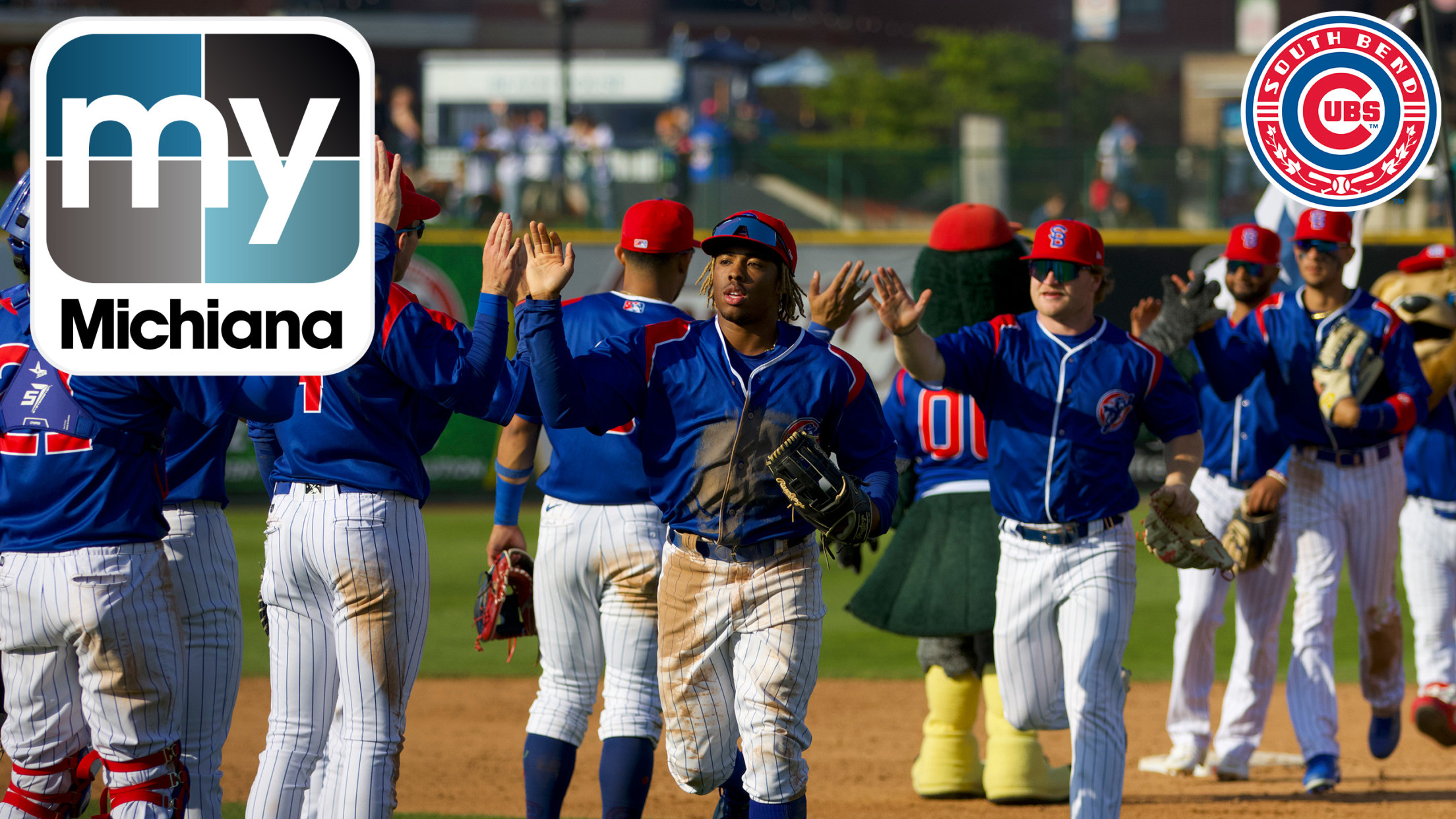 For Immediate Release SOUTH BEND, IN –The South Bend Cubs have renewed their partnership with Weigel Broadcasting Co. and will broadcast 15 regular season home games on WMYS, My Michiana. This is the eighth consecutive season South Bend Cubs baseball has been available on broadcast television. "We are once again