Cubs Punch Out Season-High 18 Batters In 2-1 Loss
Sunday night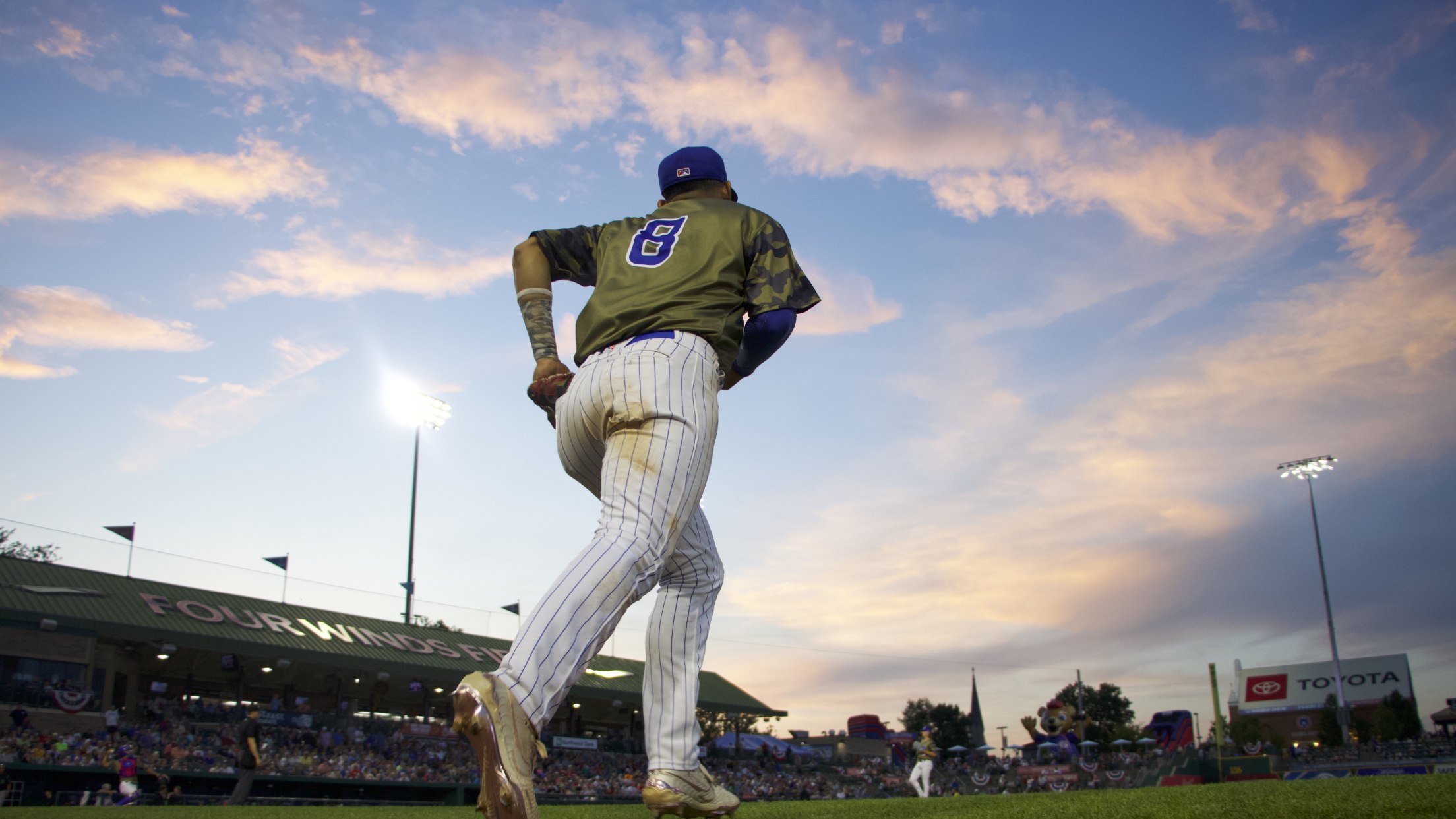 (Ethan Levy)
SOUTH BEND, IN - Richard Gallardo continued a stretch of incredible pitching performances for the Cubs, tossing five innings, allowing just one run, and striking out 11, without issuing a walk. Despite his start and even though the Cubs pitchers collectively struck out 18 batters, it marked a fifth straight
SOUTH BEND, IN - Richard Gallardo continued a stretch of incredible pitching performances for the Cubs, tossing five innings, allowing just one run, and striking out 11, without issuing a walk.
Despite his start and even though the Cubs pitchers collectively struck out 18 batters, it marked a fifth straight loss for South Bend.
Gallardo struck out the first four batters swinging on the night but with two outs in the second inning the bottom portion of the Dayton order sparked a rally. Wendell Marrero begin things with a sharp single through the middle and Hayden Jones followed with an RBI double to the alley in right-center. Jones, who hadn't played a game in 22 days had the performance of his season. Jones entered today with no extra-base hits and one RBI on the season, he would cap the night with three extra-base hits and two RBIs in this game alone.
Gallardo exited the game after five innings with a season high for any Cubs arm with 11 strikeouts, and the most for him since July 14 of 2022 when he K'd 13 with Myrtle Beach in a game versus Fayetteville. Gallardo finished the series with two starts totaling 11 IP, 7 H, 3 ER, 0 BB, 16 K.
That concluded a series in which Cubs starting pitchers went 28 innings issuing just one walk and striking out 37.
Kevin Made led a charge for the home team in the sixth inning, ripping a single the opposite way and moving to second on a passed ball. Made went to third a on a fly out to right and then scored on an infield single up the middle from Scott McKeon.
With the game tied, 1-1, in the seventh Dayton would take the lead for good. Marrero tripled to the wall in right-center with one out off of Chase Watkins and with the infield in slid home safely after a grounder to short off the bat of Hayden Jones. Made got rid of it quickly but was just a hair too late to get the runner from third base.
South Bend's best remaining chance came in the seventh after a one out double from Christian Franklin that left the bat at 110 mph. Yohendrick Pinango and Fabian Pertuz would both strike out to end the inning.
Next up the Cubs hit the road to take on the TinCaps at Parkview Field.