Horton Sets Career High with 9 Strikeouts in 5-2 Loss
2 errors lead to 4 unearned runs and a tied up series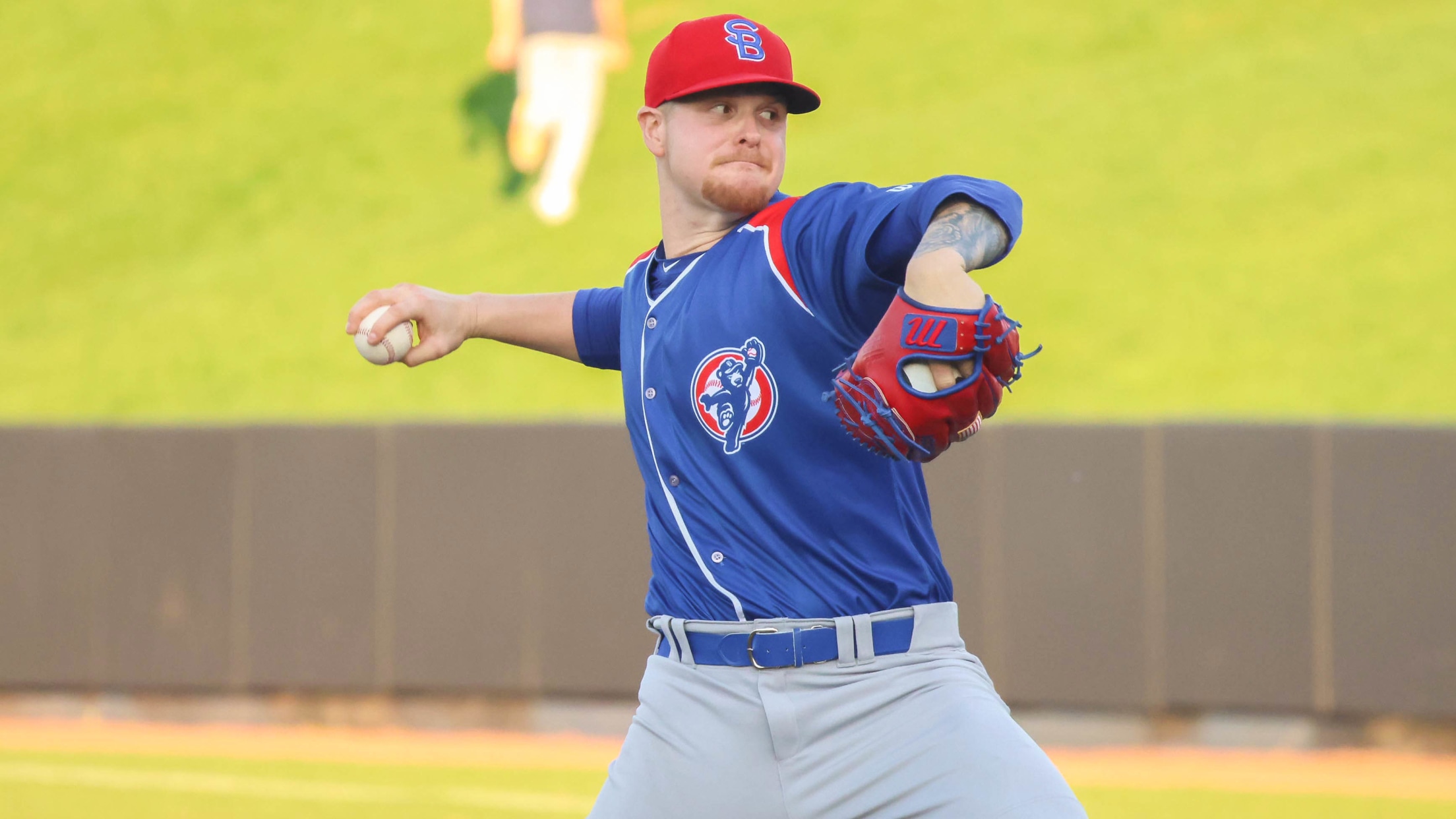 (Todd Johnson)
FORT WAYNE, IN - For the second start in a row Cade Horton set a new career mark in strikeouts. Last week he punched out eight Dragons in four innings and Wednesday night at Parkview Field he K'd nine in four innings. In his last nine innings the former first-rounder
FORT WAYNE, IN - For the second start in a row Cade Horton set a new career mark in strikeouts. Last week he punched out eight Dragons in four innings and Wednesday night at Parkview Field he K'd nine in four innings. In his last nine innings the former first-rounder has issued two walks and struck out 19 batters.
But similar to last week, the Cubs offense went dormant.
In a great matchup of Horton versus Padres number one prospect Jackson Merrill, Merrill won the first duel with a single to begin the bottom of the first inning. He moved to second on a walk and then with a shift on broke for third before Horton had started his delivery. Horton disengaged the rubber but his throw to third sailed by Luis Verdugo and Merrill scored.
After the walk Horton struck out four in a row, all swinging. That stretch ended in the second inning with a Juan Zabala single, then the former Sooner punched out three straight.
Jared Kollar started for Fort Wayne and his stuff and background couldn't really differ more from Horton. Kollar played four years at the DII level and then one more season collegiately at Rutgers. He entered the night with a 2.00 ERA and went out and simply induced weak contact over 5.2 scoreless innings. That marked the longest he's worked into a game in his career that began last August, but without a missed call at first he would've gone six innings and gotten a quality start. Ezequiel Pagan hit a line drive off of Kollar with two outs in the sixth that ricocheted to first baseman Nathan Martorella. Martorella grabbed the ball in foul ground, reached over and tagged Pagan, but they ruled that Pagan was safe and no tag was applied. Kollar would exit after a trip out to the mound from the trainer.
With two outs in the fifth inning Merrill launched one down the right field line that hit the very top of the wall and bounced along the warning track toward center field. Merrill sprinted all the way around the bases for one of the easier insider-the-park homers you're ever going to see.
The real back-breaking moment came in the fifth, again with two outs and no one aboard. Jakob Marsee coaxed a walk from Jarod Wright and Justin Farmer hit a grounder to third that took a tough hop, hitting off Luis Verdugo's mitt and bounding into left field. The error kept the inning alive for Zabala, who belted his second homer of the 2023 season.
Trailing 5-0 the Cubs showed some life in the seventh as Fort Wayne's bullpen would gift South Bend a great chance to come back into the game.
Kevin Made worked a one-out walk to start the rally. Yohendrick Pinango batted next and singled, with Verdugo then walking to load the bases. That chased reliever Chris Lincoln and the TinCaps brought in Ethan Routzahn. Routzahn plunked Fabian Pertuz with the first pitch he threw to score a run and then walked Ethan Hearn to score another. Now down just 5-2 the Cubs had the bases juiced, one out, and the top of the order coming up. However, no further damage would be done. Christian Franklin struck out and Pagan grounded out to second to end the inning.
Fort Wayne made South Bend pay for their defensive mistakes Wednesday night and now South Bend will look to rebound on Thursday night with first pitch scheduled for 7:05 p.m.