South Bend Tosses 2nd Shutout, Wins 1-0
Noland, Watkins, Nunez, and Scalzo Jr. combine for the shutout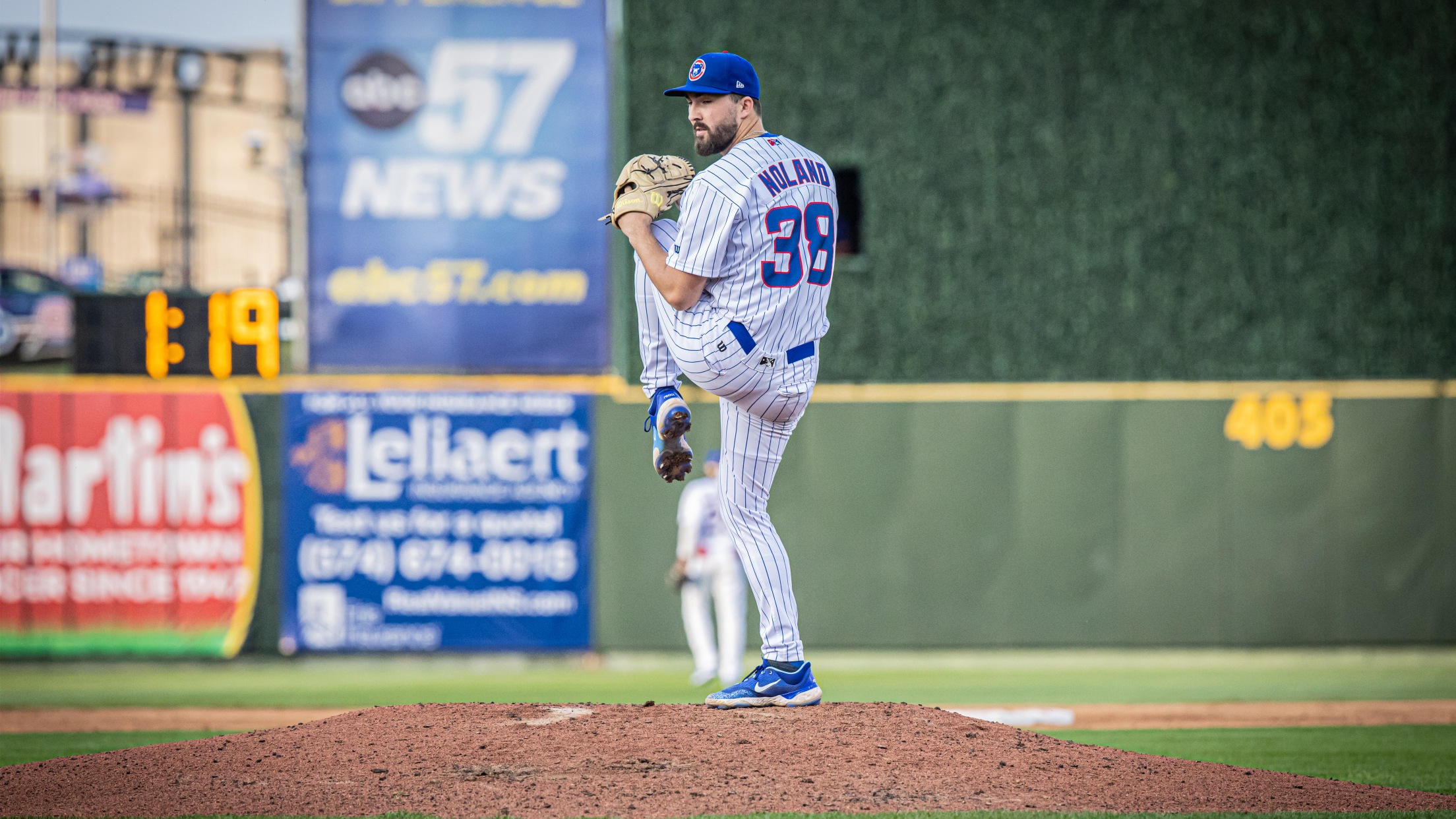 BOX SCORE FORT WAYNE, IN - The Cubs starting pitching continues to be electric and steal the show nearly every night. On Thursday night it was Connor Noland's turn and he didn't disappoint. Last Friday Noland tossed five shutout innings at home against Dayton, and tonight he went out and
FORT WAYNE, IN - The Cubs starting pitching continues to be electric and steal the show nearly every night. On Thursday night it was Connor Noland's turn and he didn't disappoint. Last Friday Noland tossed five shutout innings at home against Dayton, and tonight he went out and topped that with six shutout innings at Fort Wayne.
James Triantos walked to start the ninth inning in what was still a scoreless contest. Then the play of the day as Bryce Ball ripped a double to the wall in right-center off of Aaron Holiday to put the Cubs ahead. Later in the frame South Bend had a great chance to add more but caught an unlucky break. With men on first and third and one out, Pinango took off for second on the pitch. That dragged Kervín Pichardo toward the bag at second and Luis Verdugo wound up hitting a grounder to him that he received legitimately on the base. Pichardo then whipped it to first for the double play.
Frankie Scalzo Jr. locked it down in the ninth however, with a quick three-up, three-down inning, getting Jackson Merrill to fly out to center to end the game. Scalzo picked up his team-leading fourth save.
Noland never really dealt with any trouble until the fifth when he allowed a one-out double to Justin Farmer, which was only the TinCaps second hit. The former ninth round pick then got his first strikeout and induced a grounder to second off the bat of Juan Zabala to end the inning.
The next inning Noland allowed back-to-back hits with one out and the TinCaps had two runners in scoring position. A shallow fly out to center wasn't deep enough for Marcos Castañon to tag from third and Noland struck out Colton Bender to end the inning.
Meanwhile on the other side the Cubs offense came out to start the day with back-to-back singles off Padres number six prospect Adam Mazur. But Mazur not only got out of the inning unscathed, he matched Noland with six shutout innings of his own, allowing just two more hits the rest of his start.
South Bend didn't gain any ground last night with their shutout victory but maintained their stance three games back of the Cedar Rapids Kernels, who have won six-straight games.
The last Cubs shutout came on April 12 in a 8-0 thrashing of Beloit in the second game of the year at Four Winds Field.