Trio of Home Runs Lead Indians to 5th Straight Win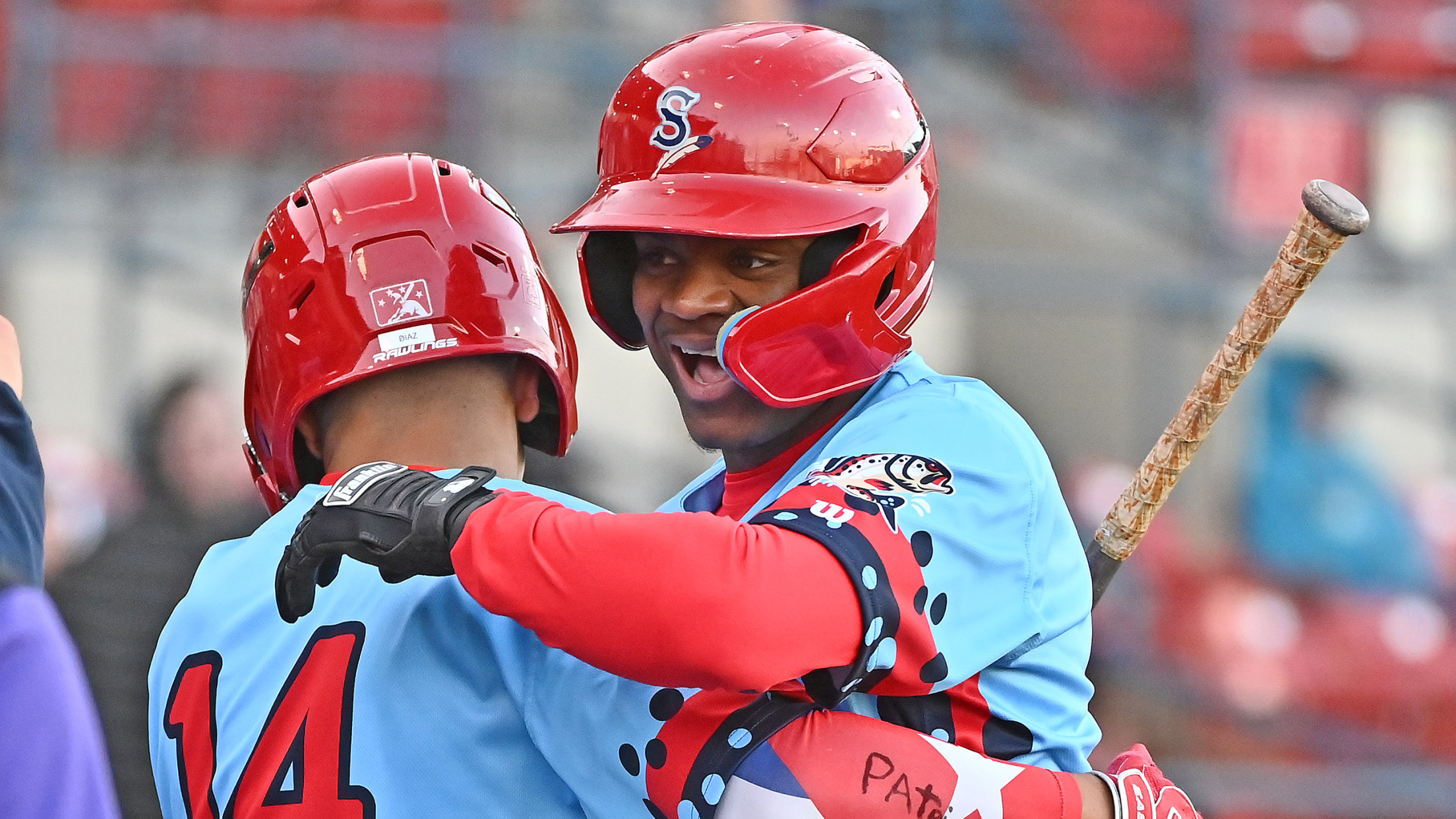 SPOKANE, Wash. - The Spokane Indians connected on three home runs to overcome an early 4-0 deficit as they defeated the Everett AquaSox, 6-5, in front of 2,198 fans at Avista Stadium for Smokey Bear Night presented by Washington State Department of Natural Resources. The win was the fifth straight
FREE Play Ball Baseball Clinic on Sunday, June 12th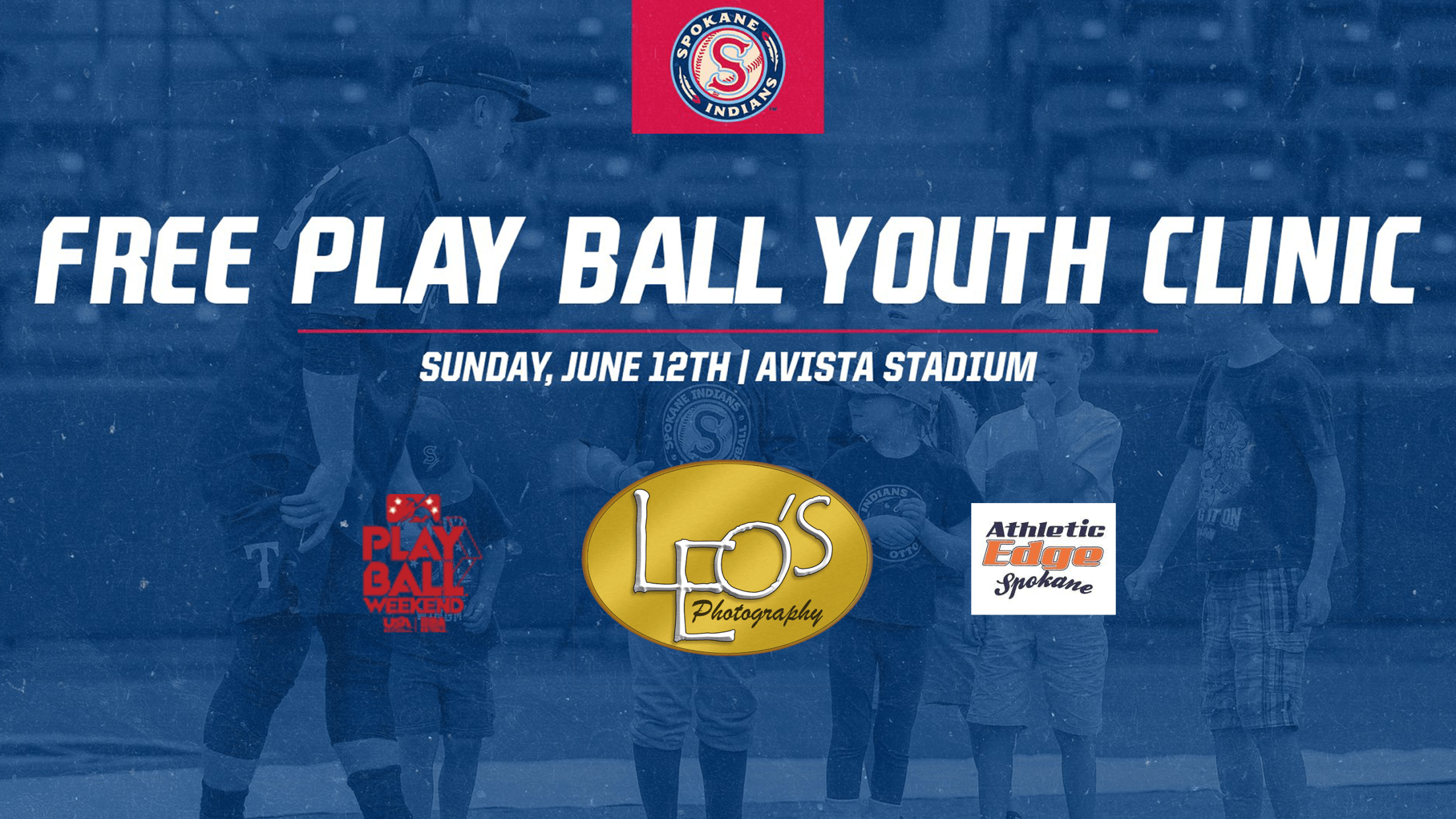 SPOKANE, Wash. - Join the Spokane Indians on Sunday, June 12th as we celebrate Play Ball Weekend at Avista Stadium! This free baseball youth clinic is presented by Leo's Photography and will feature instruction from Athletic Edge, a local baseball, softball, and fastpitch training facility. All participants will receive a
Ruff and Romo Lead 9-3 Romp Over AquaSox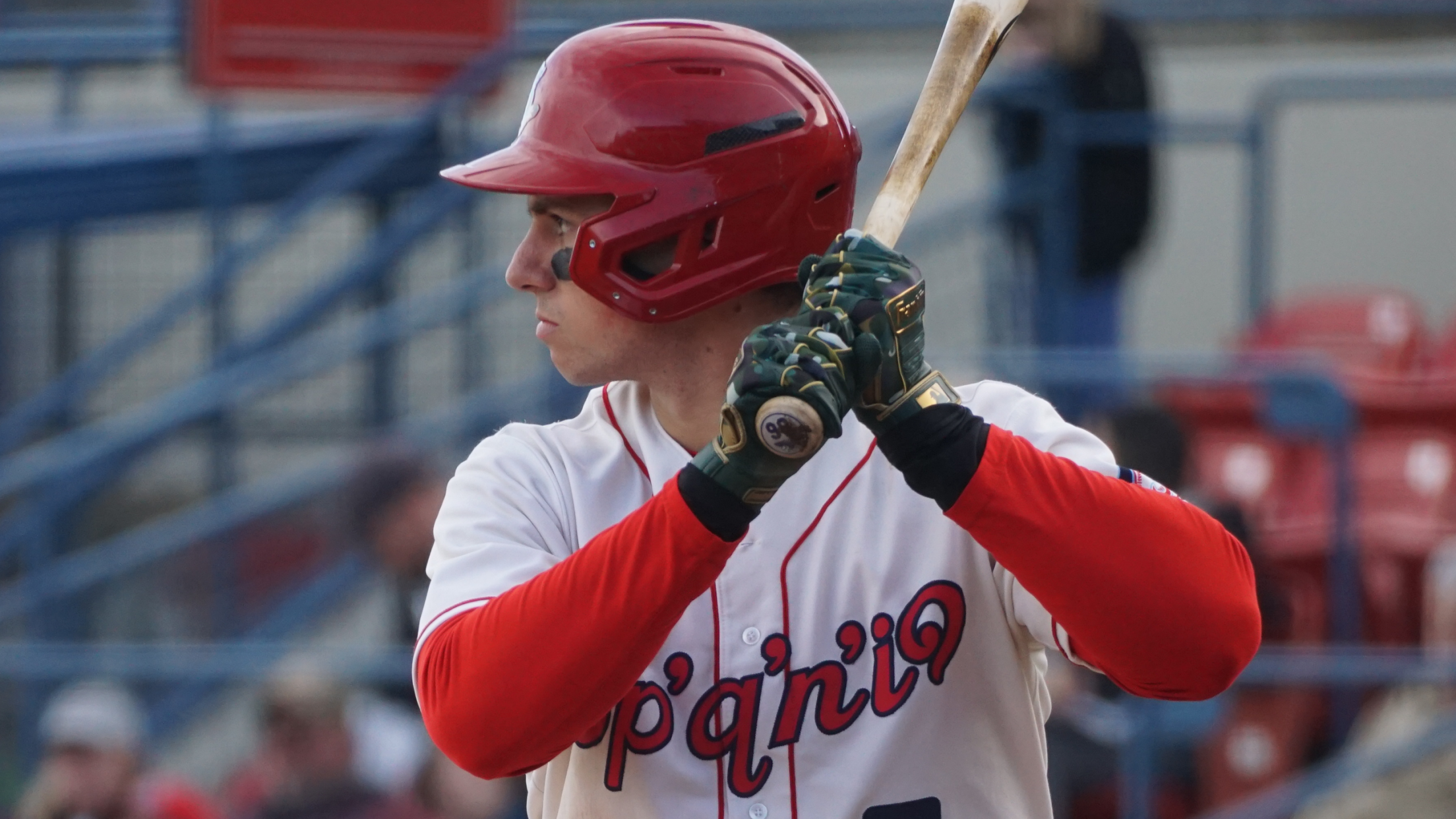 Spokane, WASH. - Spokane got a strong start from Mike Ruff and a standout offensive performance from Drew Romo as they defeated the Everett AquaSox, 9-3, in front of 2,409 fans and 150 dogs at Avista Stadium for Bark in the Park Night presented by Sierra Nevada. The Indians (22-16)
Trio of Home Runs Propel Indians to 9-7 Win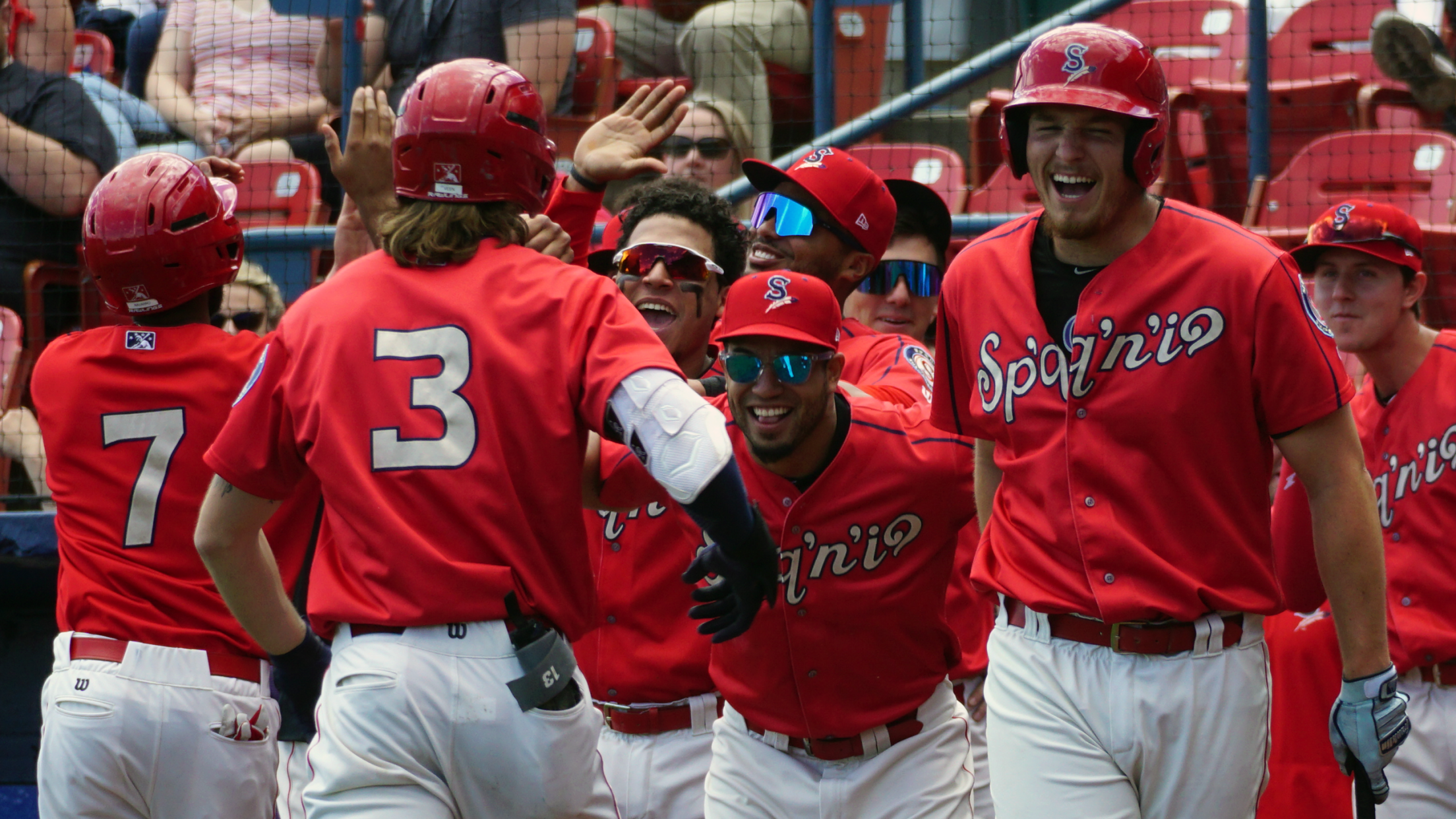 Spokane, WASH. - The Spokane Indians clubbed a trio of two-run homers and got six strong innings from the bullpen as they defeated Eugene, 9-7, in front of 3,335 fans at a sun-soaked Avista Stadium for the Youth Sports Day Game. Spokane (21-16) took five of six from the Emeralds
Homestand Preview: May 24-29 vs. Everett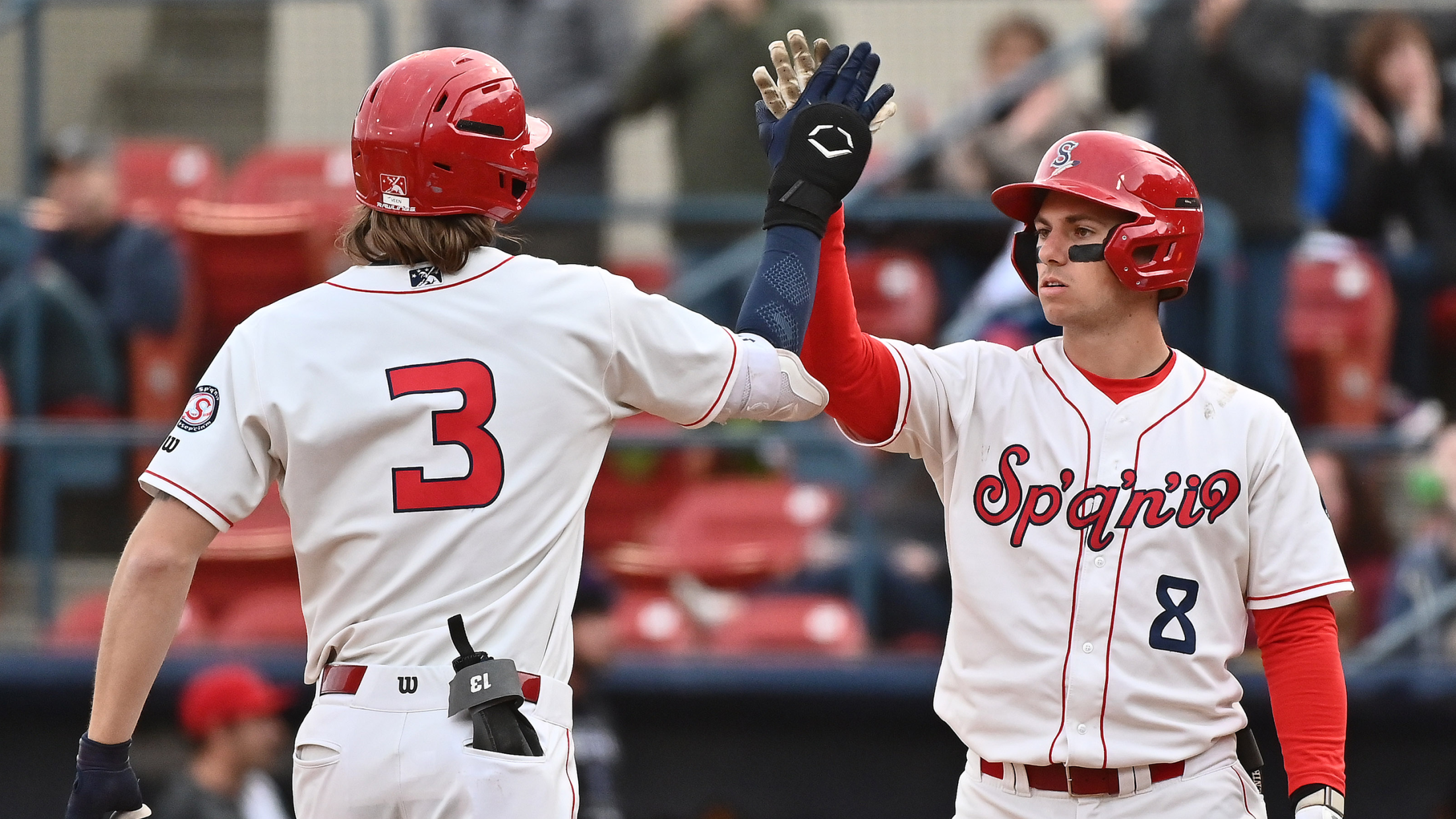 Spokane, WASH. The red-hot Spokane Indians are back at Avista Stadium starting on Tuesday, May 24th for a six-game series against the Everett AquaSox (Seattle Mariners affiliate). Join us for Bark in the Park, Armed Forces Appreciation, Jersey Off the Back, Fireworks, $10,000 Grand Slam Giveaway, and more! Tickets for
Spokane Cruises to 9-4 Win Over Emeralds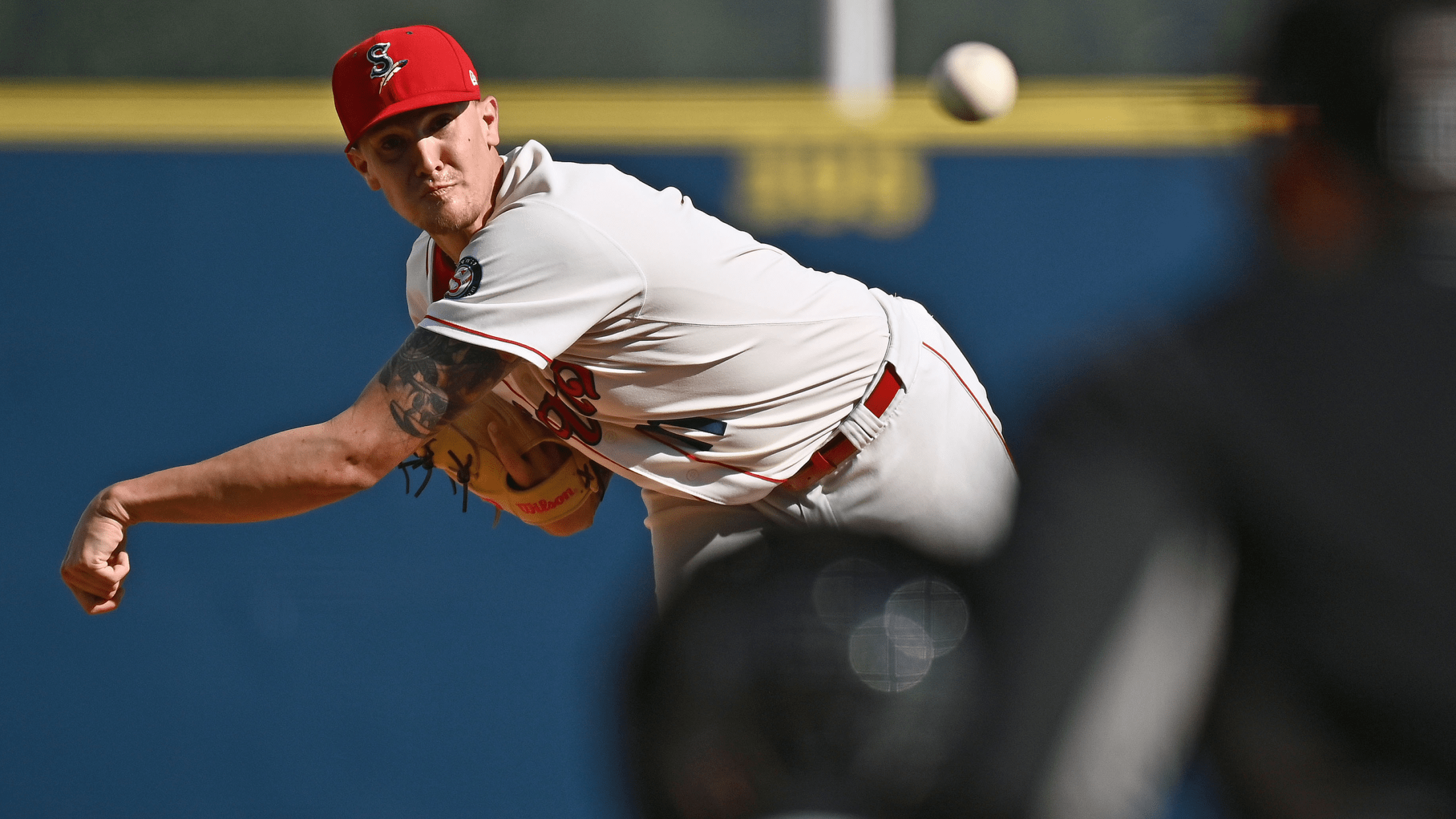 Spokane, WASH. - The Spokane Indians scored in each of the first four innings and piled up 13 hits as part of a convincing 9-4 win over the Eugene Emeralds in front of 4,527 fans at Avista Stadium for Family Feast Night presented By Yoke's Fresh Market & 92.9 ZZU.
Spokane Indians and Avista Utilities Team Up to Host Fairchild Families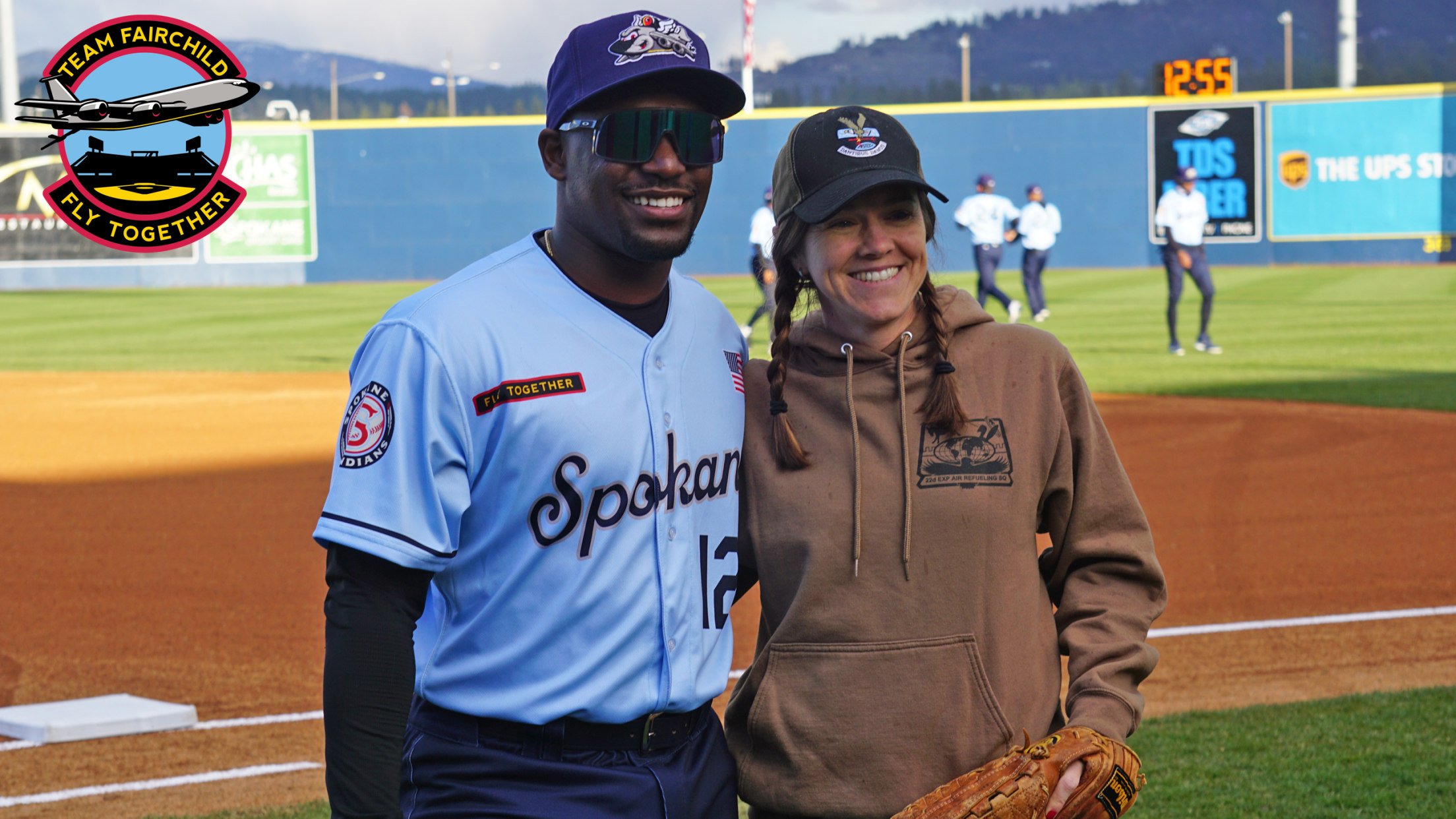 Spokane, WASH. - Each quarter, Fairchild Air Force Base hosts family members of deployed personnel on base, providing a welcome distraction and the chance to spend time with families facing similar challenges. At these events, the goal is to provide a free meal and entertainment while enjoying each other's company
Robbie Martin Jr. Delivers Third Spokane Walk-Off in Last Four Games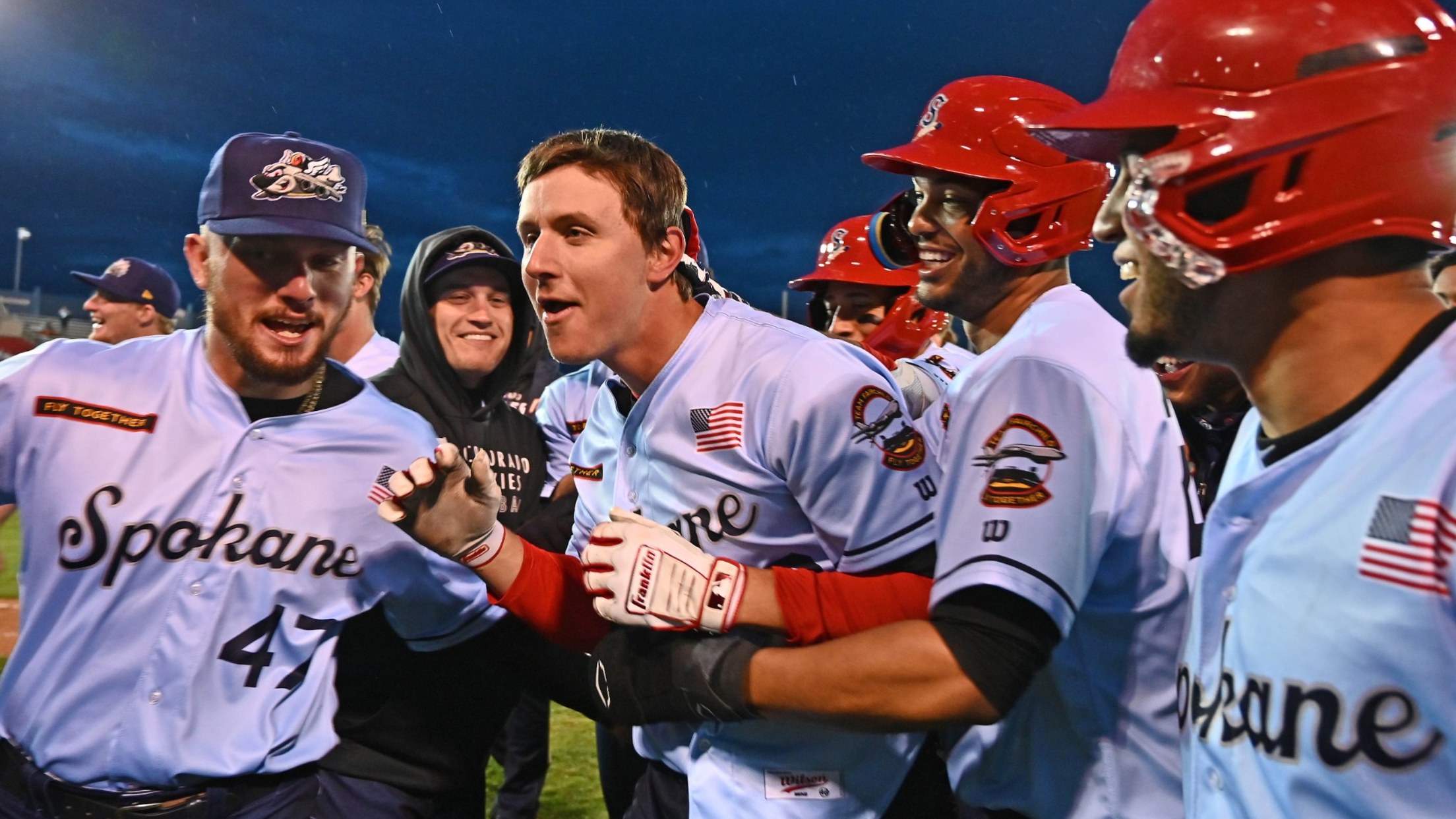 SPOKANE, Wash. - Pinch-hitter Robbie Martin Jr. delivered a dramatic walk-off three-run home run - Spokane's third walk-off win in their last four games - as the Indians snatched victory from the jaws of defeat, 4-3, in front of 4,658 fans at Avista Stadium for Storybook Princess & Fireworks Night
Indians Outshined by Emeralds in 6-5 Loss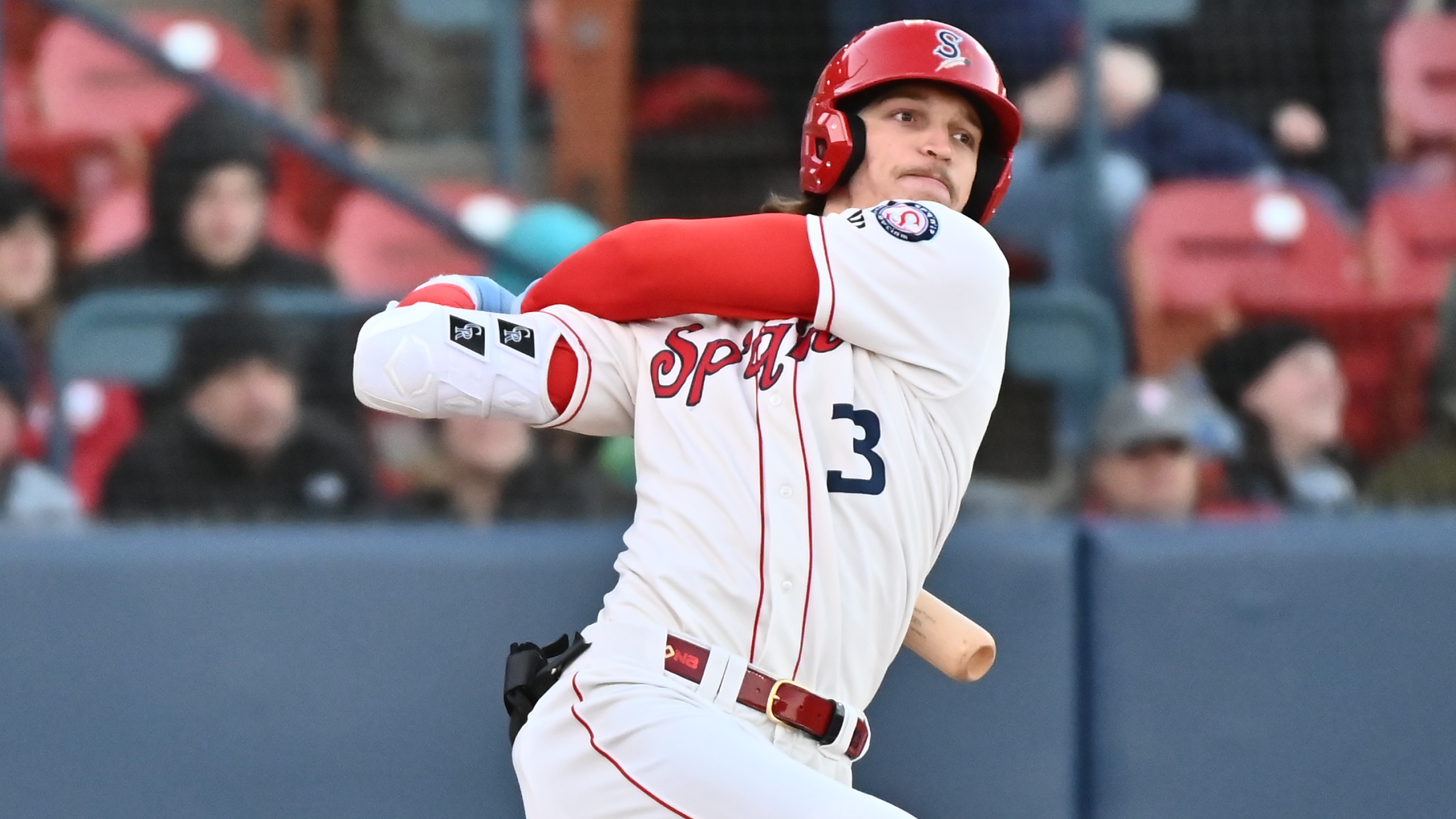 Spokane, WASH. - Ben Sems and Zac Veen both connected on solo home runs in the third inning but it wasn't quite enough as the Indians fell to the Emeralds, 6-5, in front of 2,267 fans at Avista Stadium for DORIS the Mascot's Birthday Extravaganza Night. TOP PERFORMERS Drew Romo
Simpson Sends Spokane Soaring Past Ems in Extras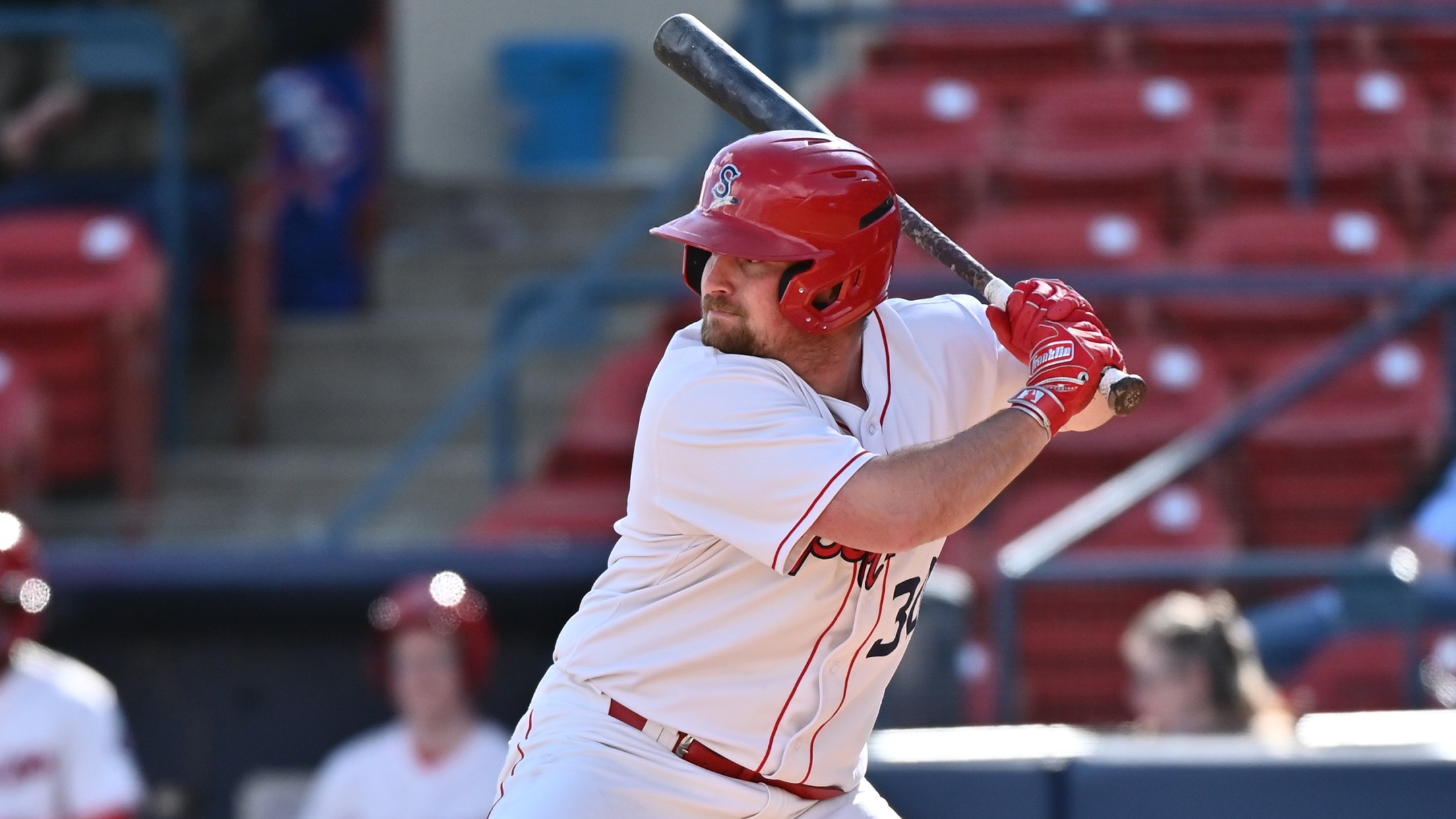 Spokane, WASH. - Pinch-hitter Colin Simpson continued his flair for the dramatic with a walk-off single in the bottom of the 10th inning as the Indians defeated the Emeralds, 1-0, in front of 1,984 fans at Avista Stadium for the Businessperson's Special Day Game presented by the Journal of Business
Indians Stage #RedbandRally in Dramatic 9-8 Win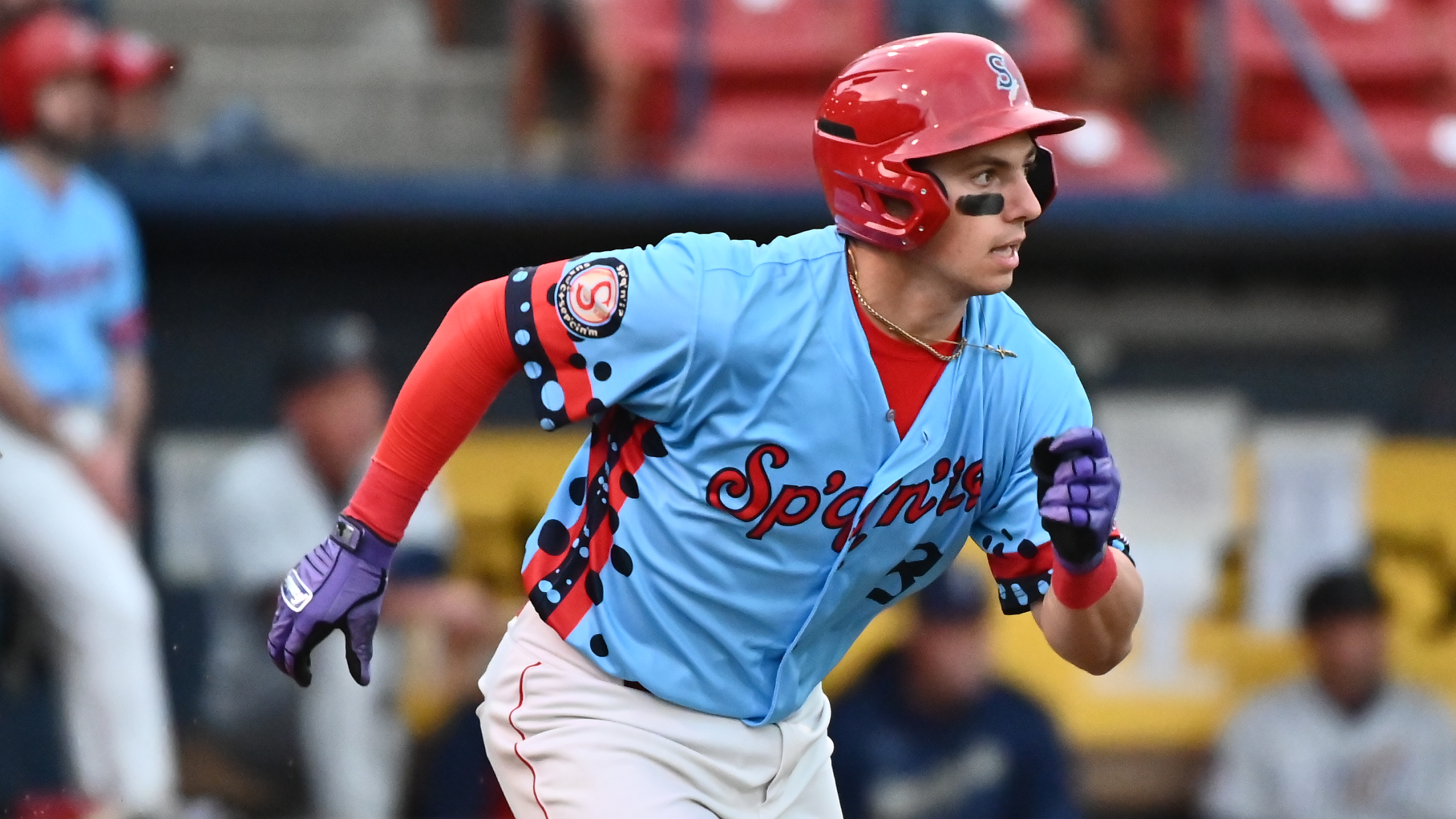 SPOKANE, Wash. - Spokane staged a dramatic three-run rally in the ninth inning for their second straight walk-off win over the Eugene Emeralds—this one by a final score of 9-8—in front of 2,107 fans at Avista Stadium for Fields of Green Sweepstakes Night presented by Living Water Lawn & Tree
Homestand Preview: May 17-22 vs. Eugene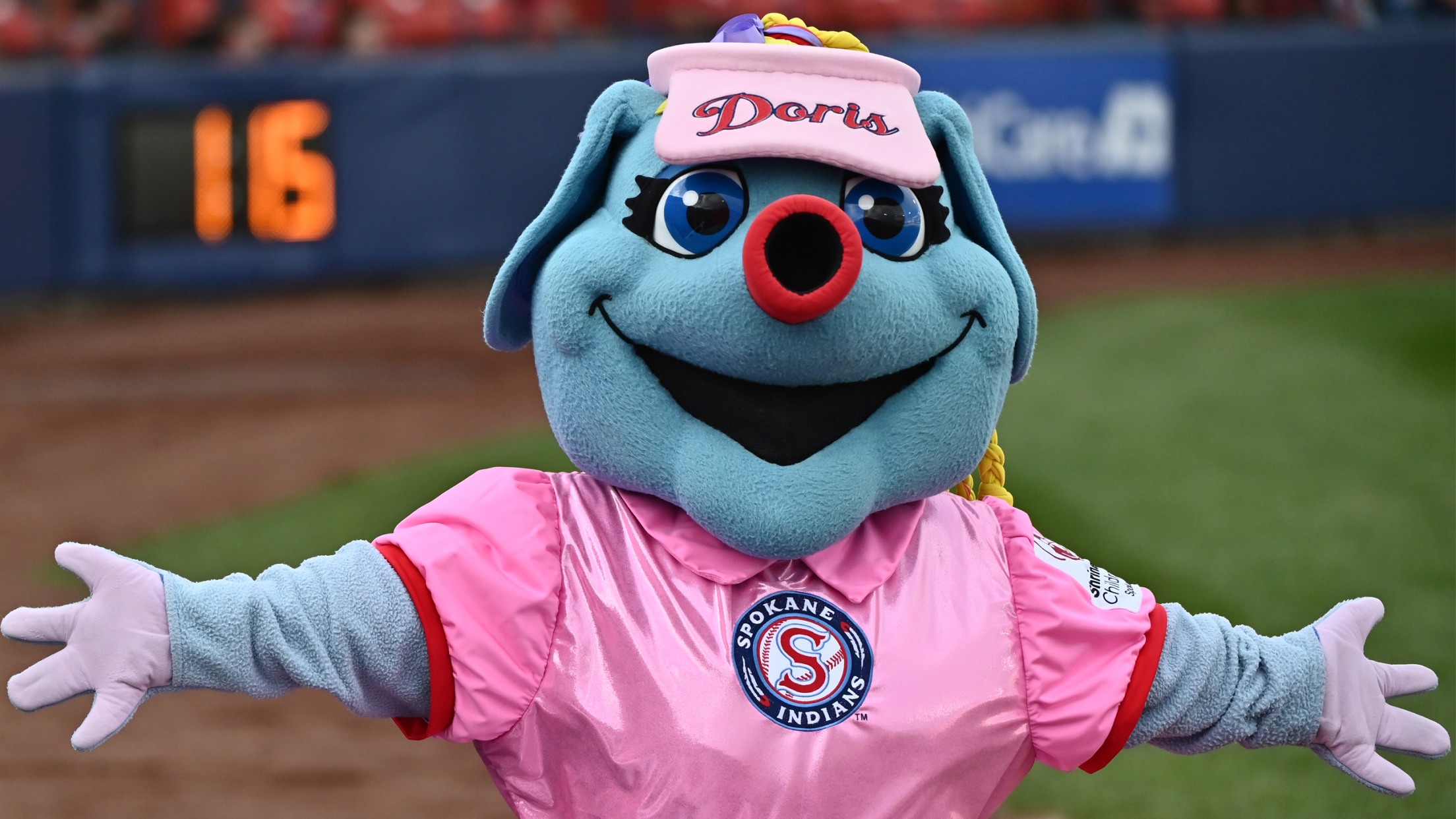 The Spokane Indians return to historic Avista Stadium starting on Tuesday, May 17th for a six-game series against the Eugene Emeralds (San Francisco Giants affiliate). Join us at the ballpark for Storybook Princess Night, Fireworks, Yoke's Family Feast Night, and so much more! Tickets for the series are available by
Q & A with Indians Alum Jim Elliott ('90)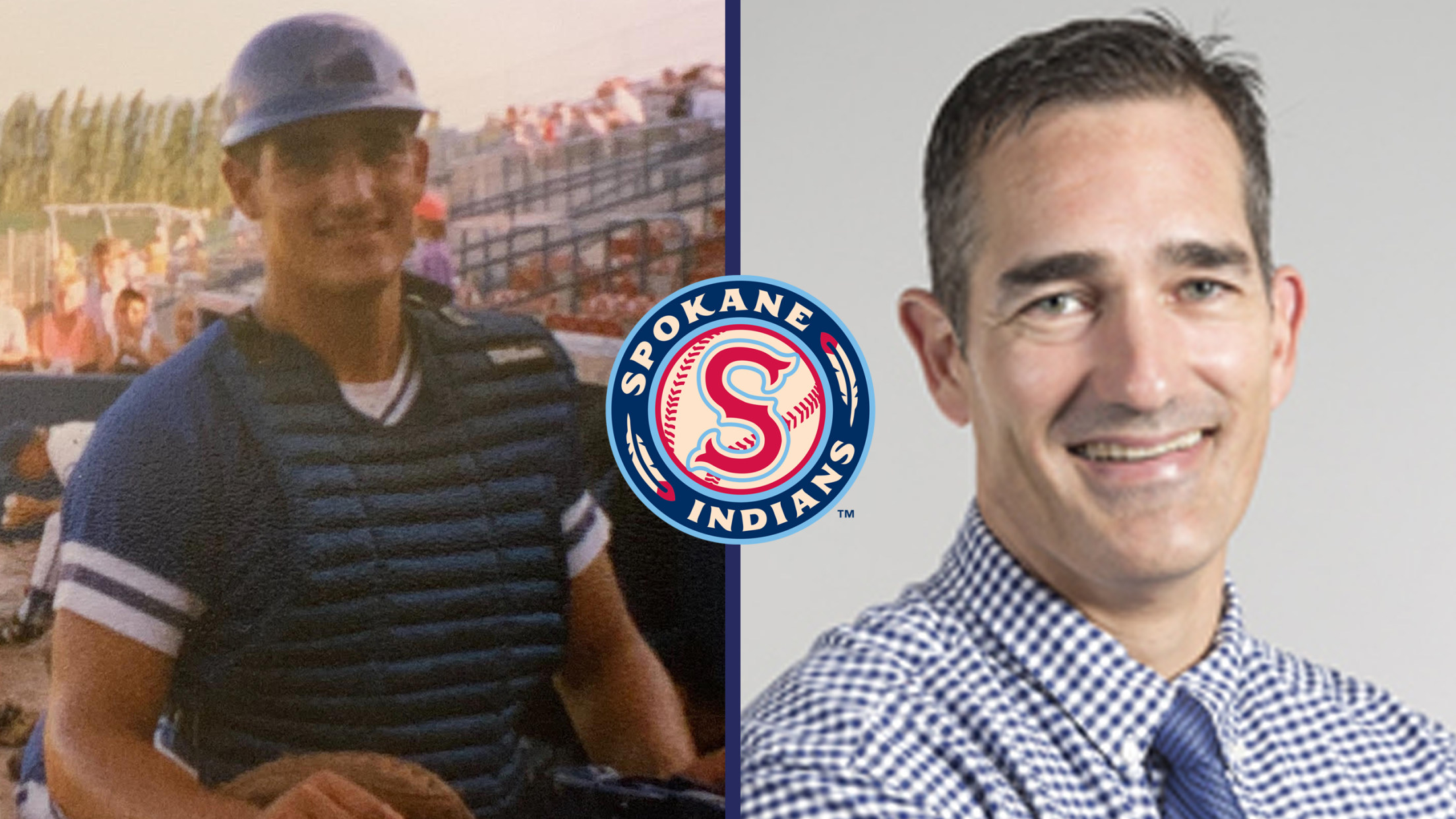 Spokane, WASH. - Jim Elliott always imagined he would play in the majors for a decade before transitioning to the broadcast booth – which explains why he initially majored in communications in college. Instead, the former Spokane Indians catcher spent just two seasons in the minor leagues – including winning
Indians Sweep Dust Devils Out of Spokane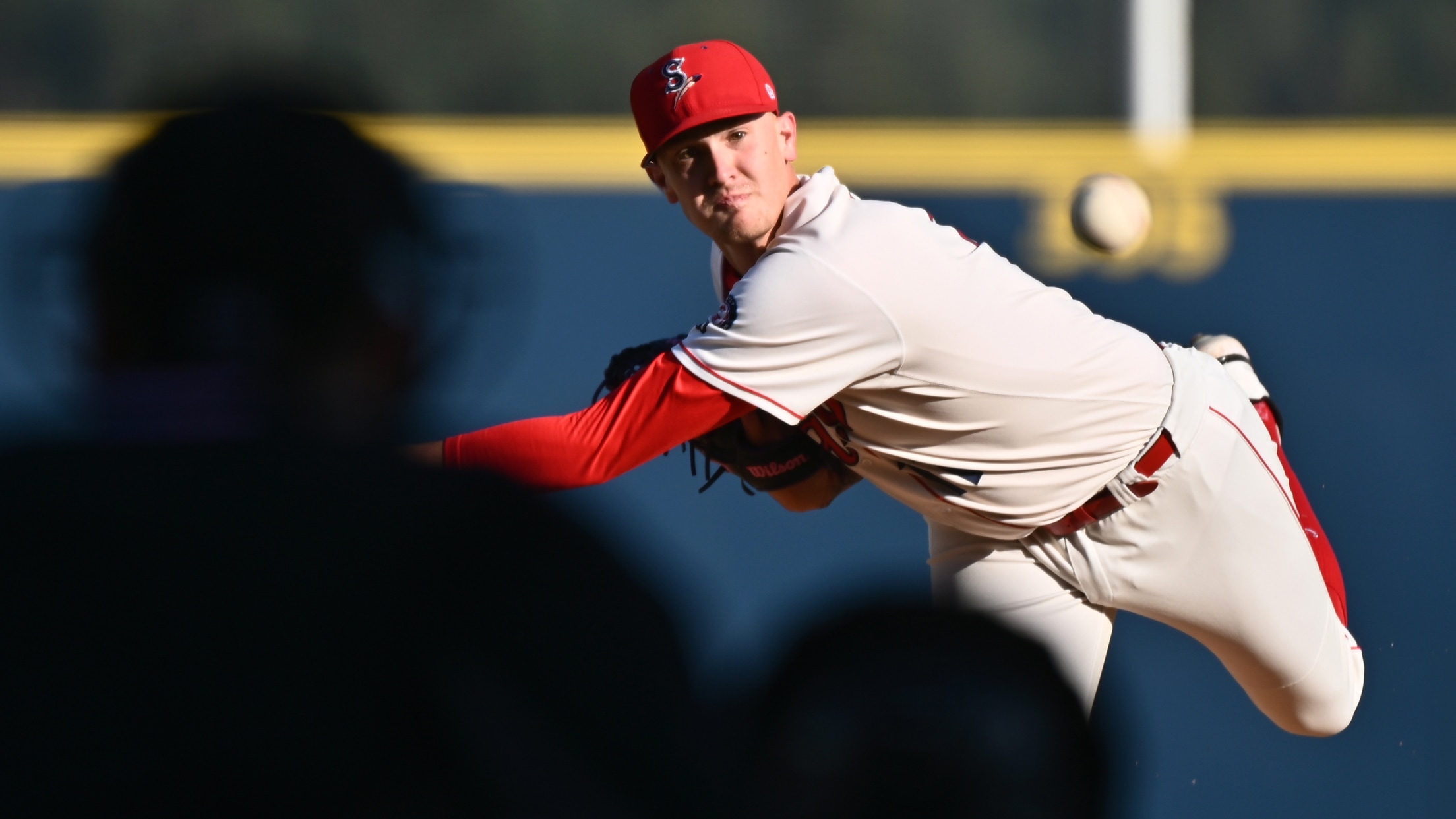 Spokane, WASH. - Zac Veen delivered a walk-off hit in game one and Joe Rock pitched six strong innings in game two as the Spokane Indians completed a doubleheader sweep of the Tri-City Dust Devils in front of 2,185 fans at Avista Stadium for Mother's Day Game presented by Radia.
Indians Blow Past Dust Devils, 8-6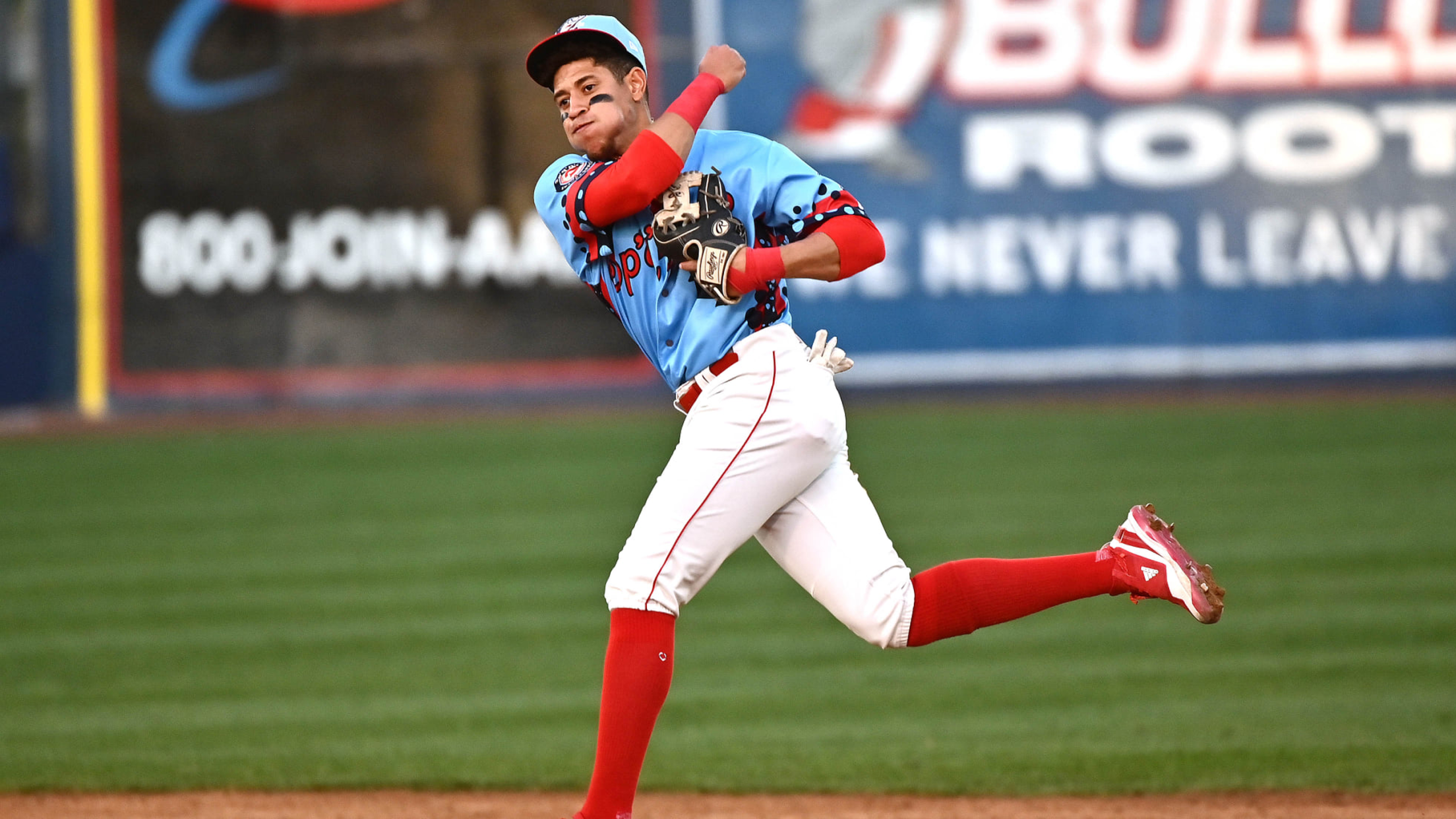 Spokane, Wash. - Four Spokane players recorded multiple hits as a balanced offensive attack led the Indians past the Dust Devils, 8-6, in front of 1,974 fans at Avista Stadium for Purple Out the Park & Rockies Vacation Giveaway presented by Spokane International Airport and 105.7 Now FM. TOP PERFORMERS
Drew Romo Named NWL Player of the Month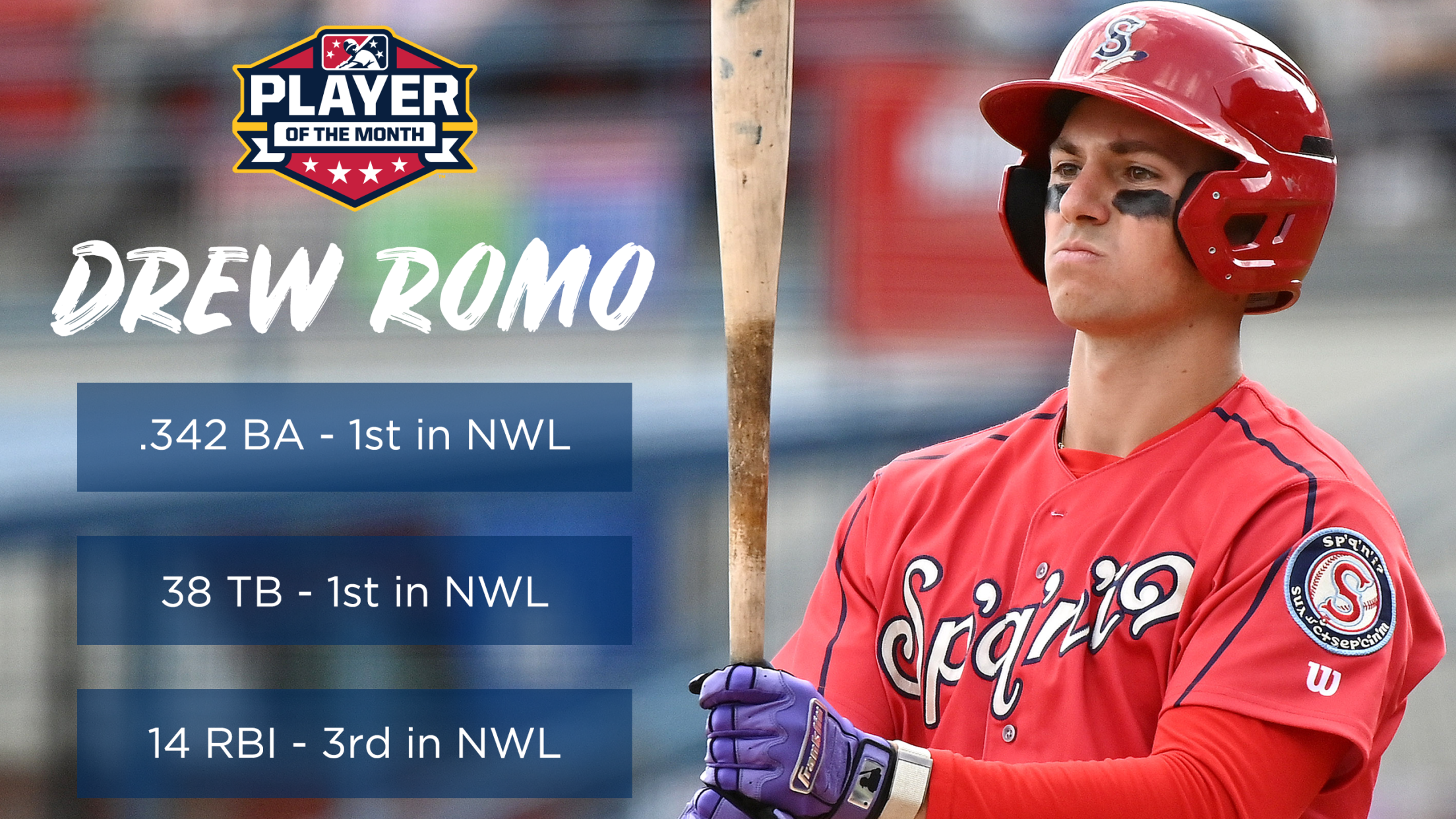 May 4, 2022 — Minor League Baseball™ (MiLB™) today announced the Player and Pitcher of the Month Award winners for April in each of the 11 leagues in Major League Baseball's player development system, which included Spokane Indians catcher Drew Romo. The switch-hitting Romo led the Northwest League in average
Magic Mike Ruffs Up Dust Devils in 2-1 Win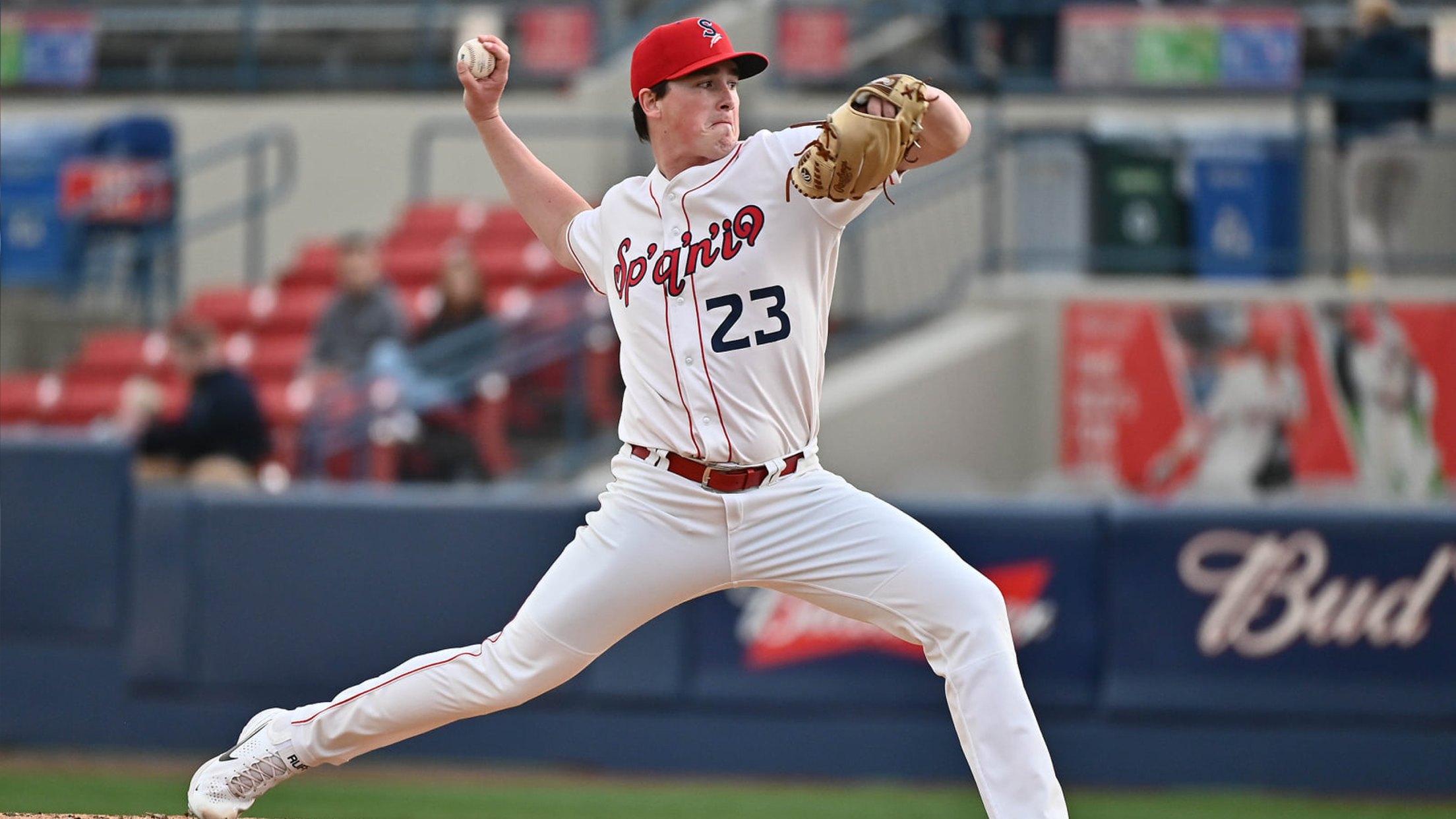 Spokane, WASH. - Spokane right-hander Mike Ruff continued his early-season dominance on the mound and the Indians offense did just enough to escape with a 2-1 win over the Tri-City Dust Devils in in front of 1,723 fans at Avista Stadium for Gift Card Giveaway Night presented by Les Schwab
Homestand Preview: May 3-8 vs. Tri-City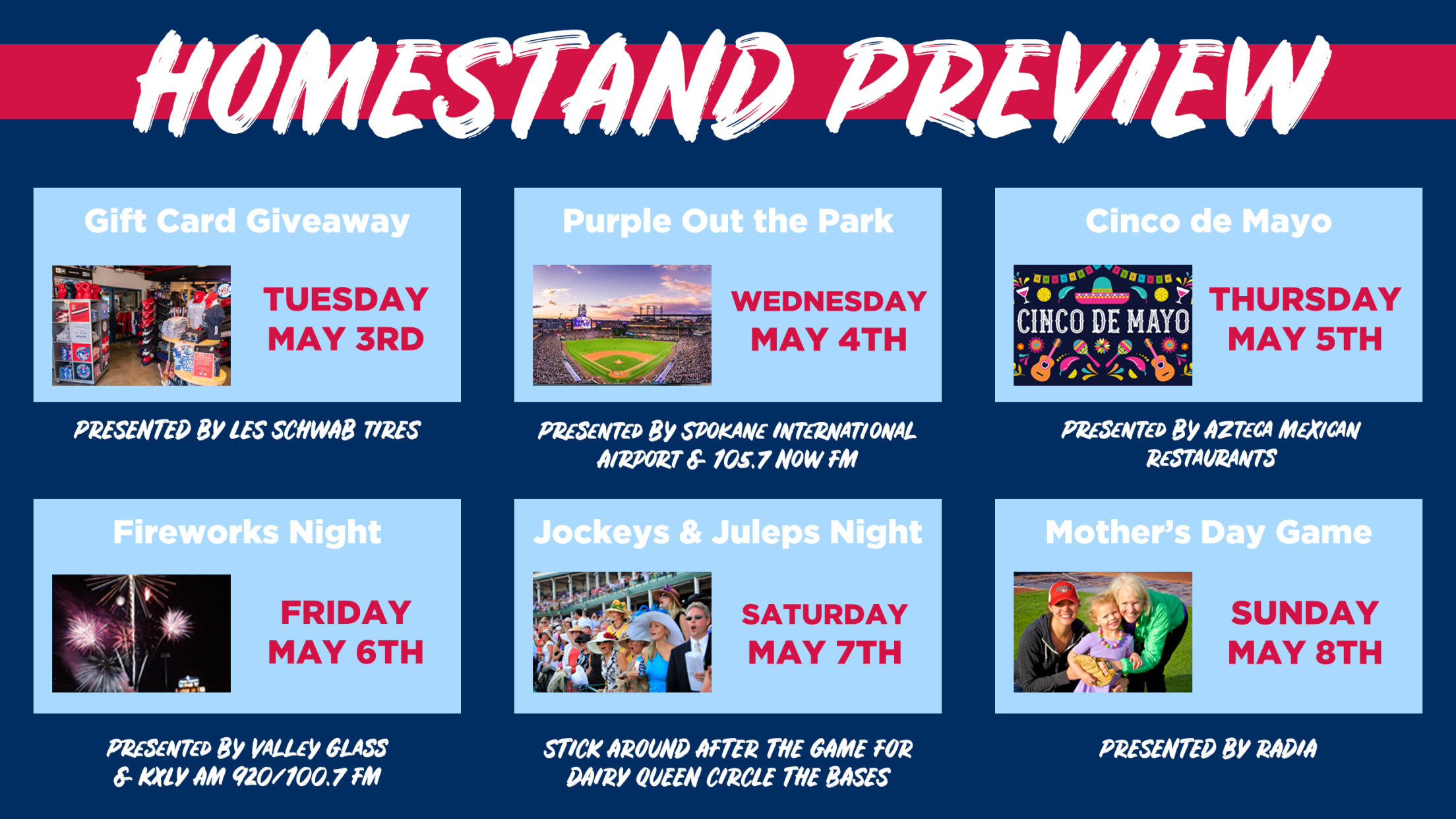 Spokane, WASH. - The Spokane Indians return to Avista Stadium starting on Tuesday, May 3rd for a six-game series against the Tri-City Dust Devils. Join us at the ballpark for great giveaways, fireworks, a Cinco De Mayo celebration, and Mother's Day! Tickets for the series are available by CLICKING HERE
Buck O'Neil's On-Time Delivery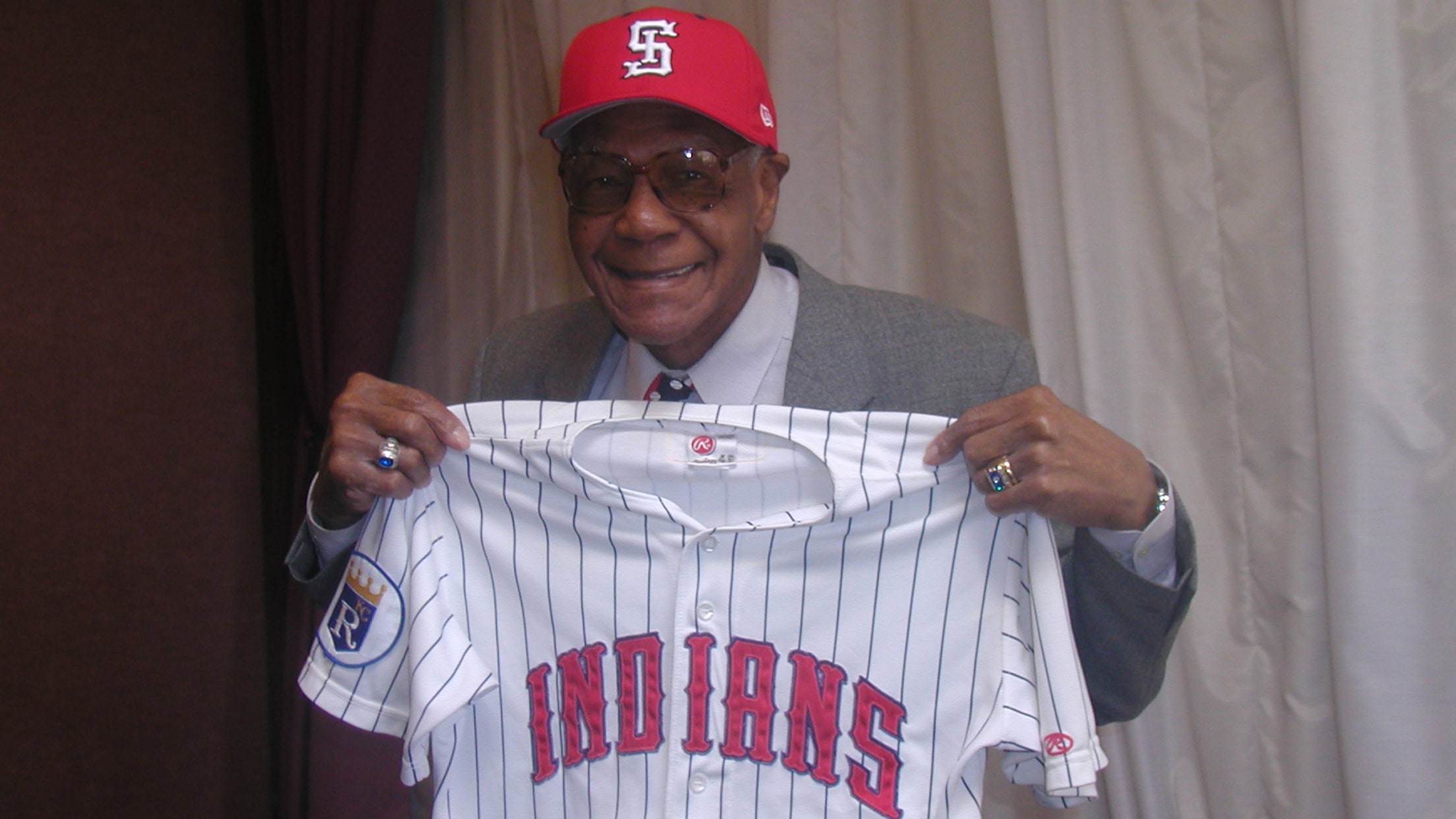 When Hall of Fame reliever Lee Smith heard that Buck O'Neil had been elected to the Hall of Fame, the emotions flowed like they rarely have. The 6-foot-5, 250-plus pound Smith – one of the most intimidating pitchers of any era – began crying. "There may be better players than
Indians Through the Decades: A Look Back at Spokane's Teams of 10, 20, 30, 40, & 50 Years Ago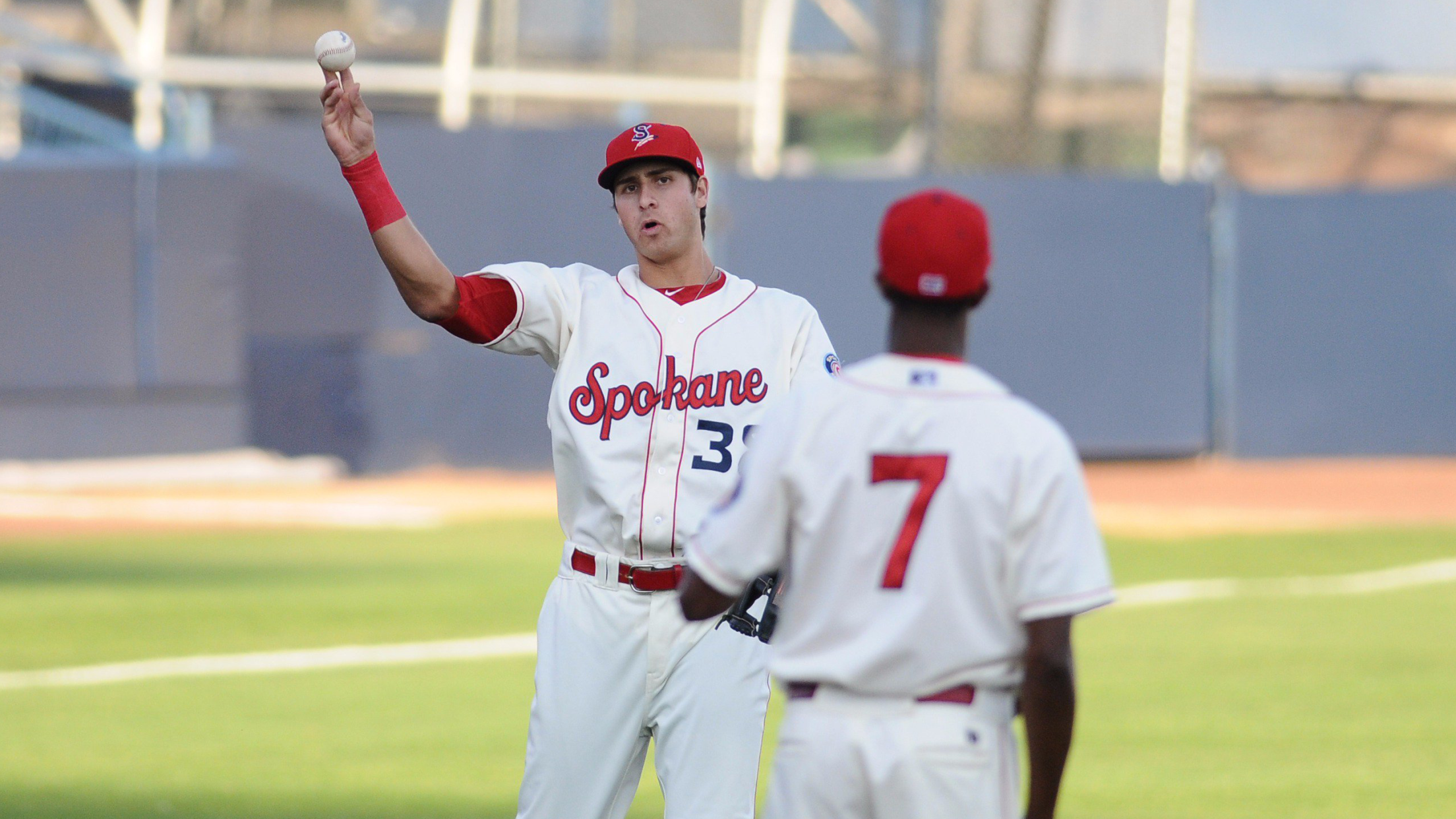 2012 Record: 28-48 (4th in NWL East Division) MLB Affiliate: Texas Rangers Notable Alumni: Joey Gallo and Carl Edwards Jr. Notes: The 2012 Spokane Indians produced a quality big league slugger in Joey Gallo and not much else. The team finished dead last in the eight-team league, endured a 10-game
Indians Hit Three Home Runs in Series Finale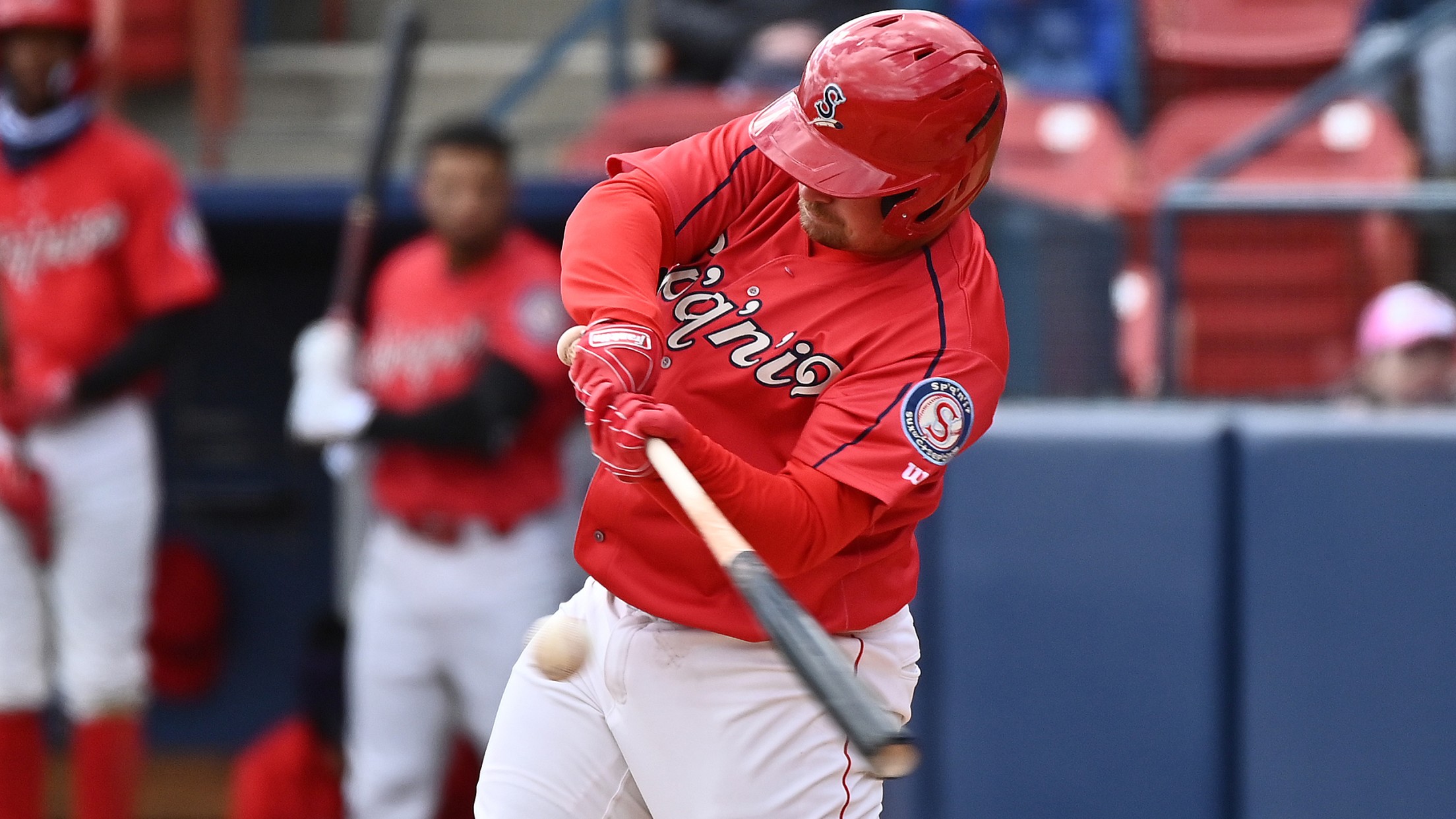 SPOKANE, Wash. - Spokane connected on a season-high three home runs but it wasn't enough as the Indians dropped the series finale to the visiting Hops, 11-9, in front of 2,192 fans at Avista Stadium for the Pajama Party Day Game. Despite the loss, Spokane still took four of six
Indians Rock Hops to Clinch Series Win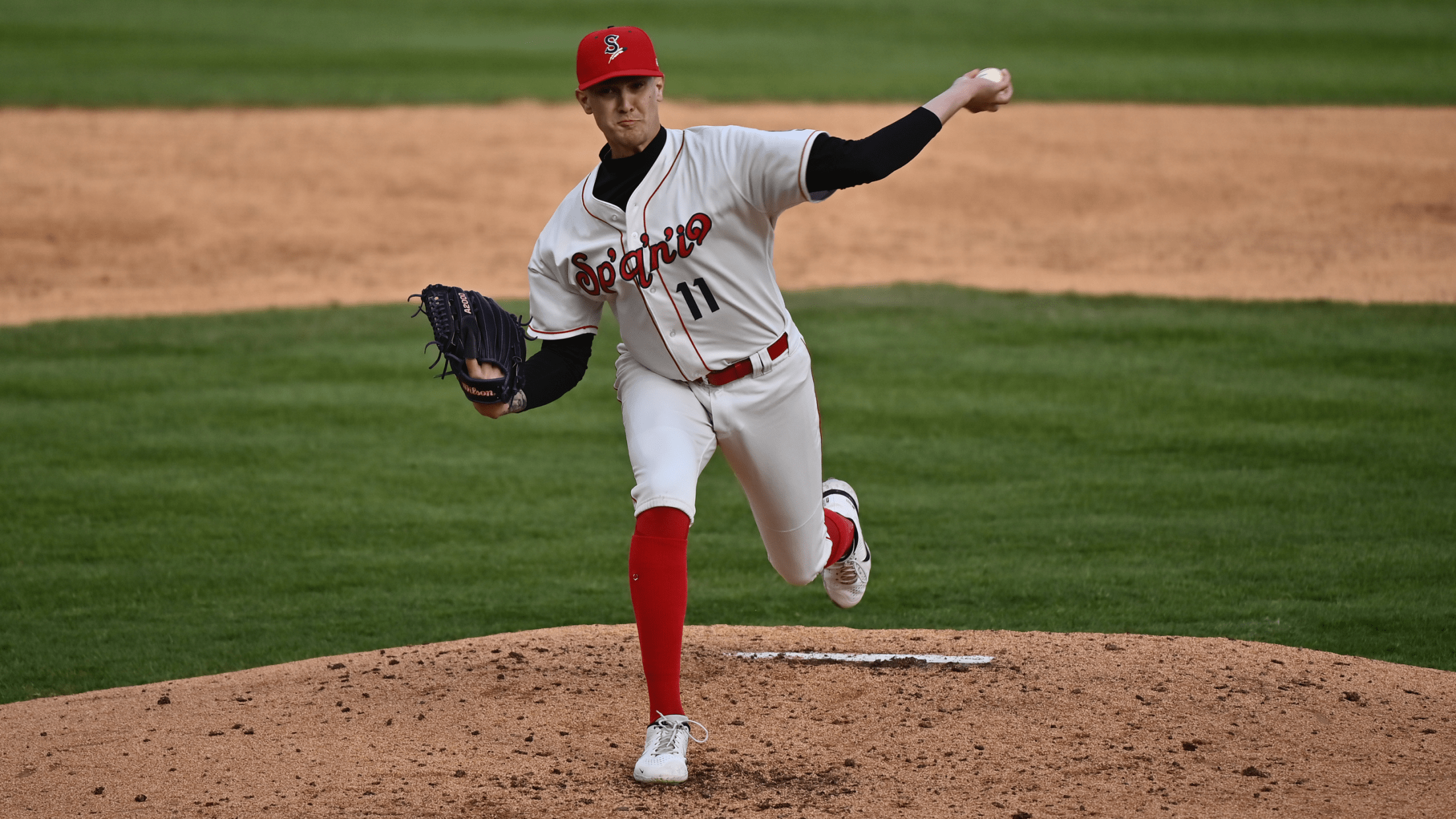 Spokane, WASH. - Southpaw Joe Rock was sterling for six innings and Spokane's offense did just enough for a 3-1 win over the Hops in front of 3,505 fans at Avista Stadium for Family Feast Night presented by Yoke's Fresh Market and 92.9 ZZU. TOP PERFORMERS - Rock allowed a
Will Thrills as Indians Rally for 7-3 Win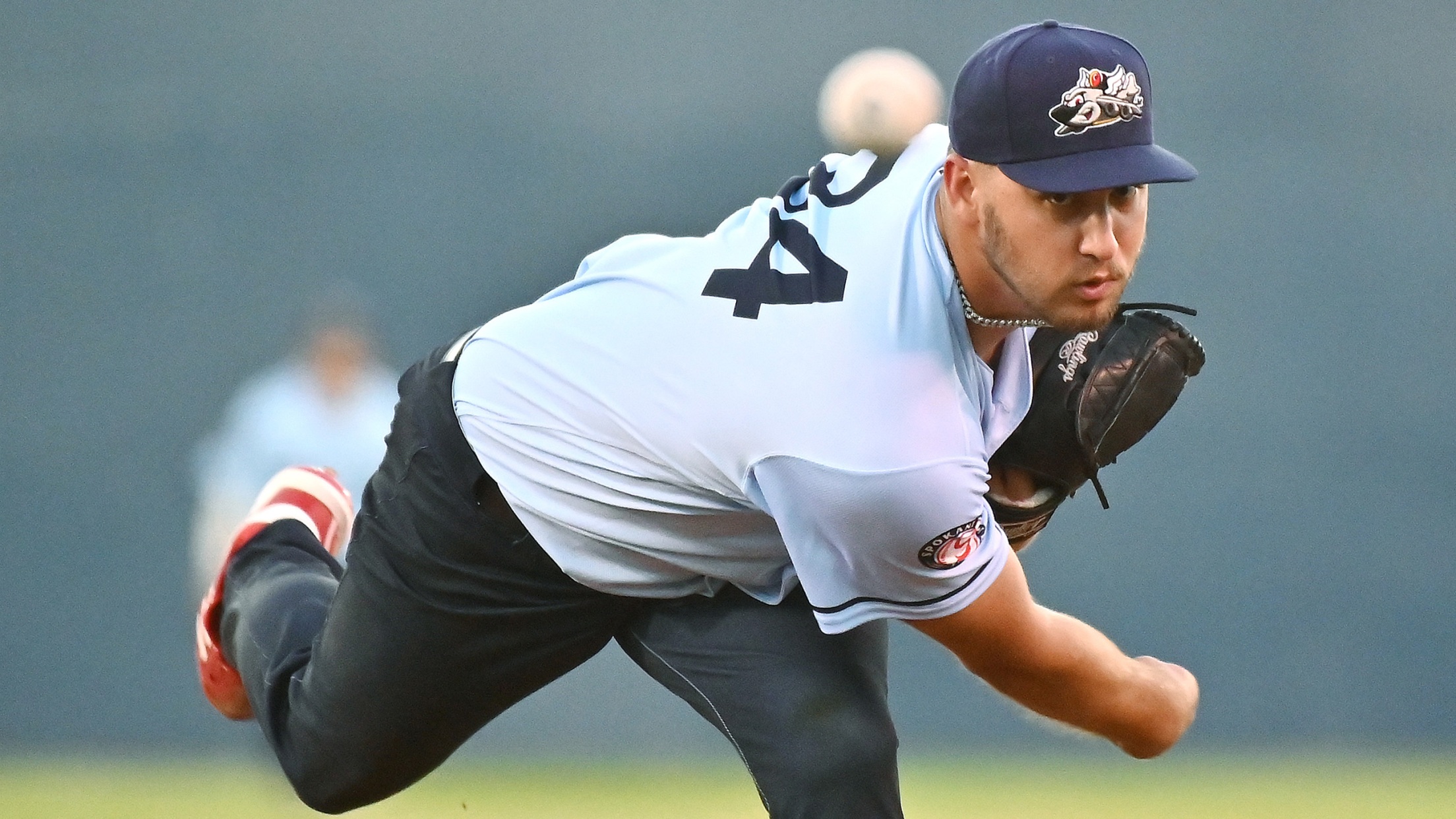 SPOKANE, Wash.– Will Ethridge pitched seven strong innings and Spokane rallied for five runs in the seventh as the Indians defeated the Hops, 7-3, in front of 2,852 fans at Avista Stadium for Storybook Princess & Fireworks Night presented by KXLY 4 News Now and KEY 101. TOP PERFORMERS -
Celebrating Earth Day with the Spokane Indians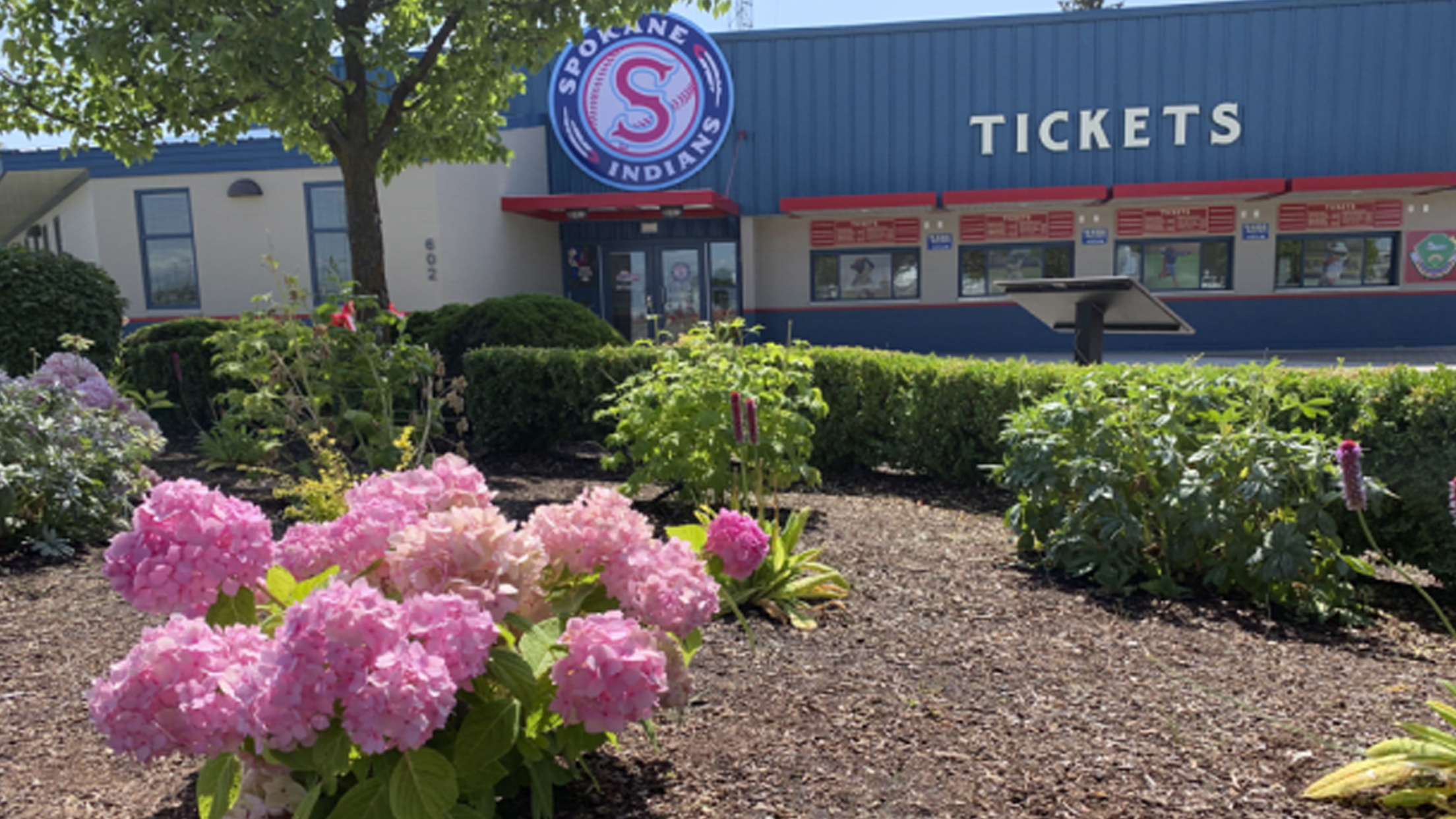 Spokane, WASH. - In 2019, the Spokane Indians expanded sustainability efforts with the announcement of the Zero Waste campaign and the stated goal of achieving Zero Waste Facility status at Avista Stadium. In 2021, Spokane County Regional Solid Waste joined the campaign, but the overall objective remained the same: to
Indians Falter Late in 6-5 Loss to Hops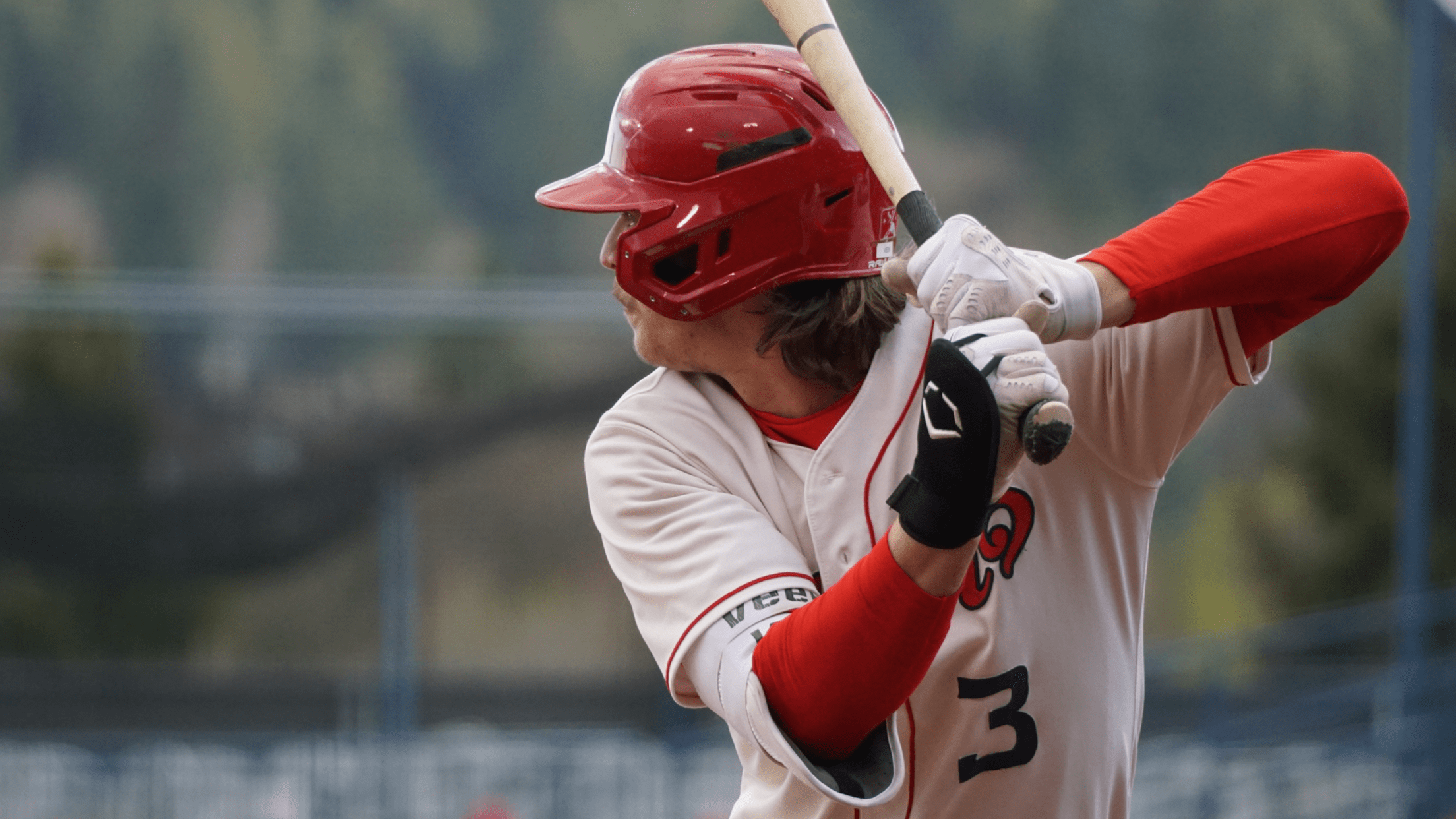 SPOKANE, Wash. – Tony Locey delivered another quality start but the Hops rallied late against Spokane's bullpen as the Indians fell, 6-5, in front of 1,523 fans at Avista Stadium for 1st Responders Appreciation Night presented by Longhorn BBQ and The Big 99.9 Coyote Country. TOP PERFORMERS: - Locey battled